It doesn't matter whether Instagram and social media are important for your business or you just enjoy having a great feed, a creative and cute Instagram bio is a must if you want to draw more followers to your account.
This is especially the case if your profile is private—it means that the only things others see are your bio and profile picture, which simply have to be amazing.
You might not know this but science has proven that it takes less than one second for the average visitor to build an opinion about your Instagram account.
Besides that, your Instagram bio can only be up to 150 characters long, which means you have to impress your future followers the quickest way possible.
Until now, you probably never thought about the importance of having a cute bio for Instagram but once you read our advice and examples of creative, deep and funny Instagram bios, you will surely change your mind.
4 Tips For Choosing A Cool And Cute Instagram Bio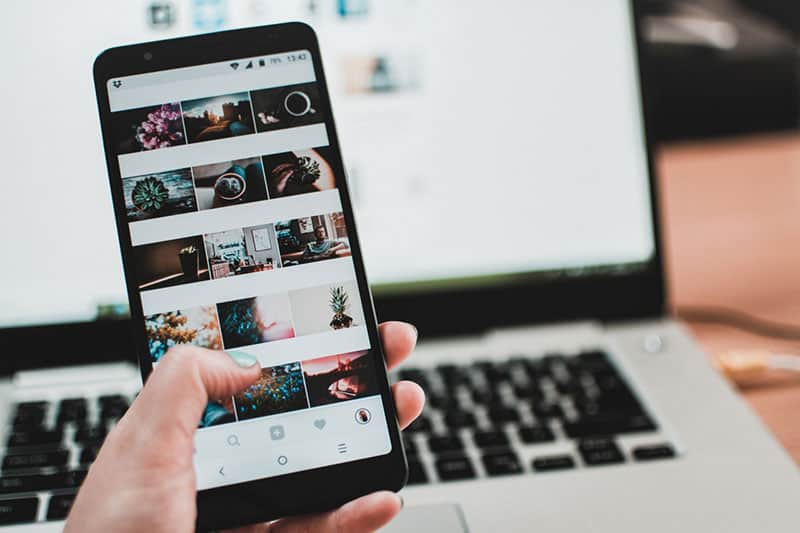 All of us have different Instagram pages which serve different purposes.
Obviously, you can't have the same Instagram bio if you are a celebrity, if you are a fitness model, if you are running a company's feed or if you're just a girl looking for interesting Instagram bio ideas.
That is why we are about to offer you these 4 useful tips for choosing an Insta bio before giving you 250 of the best Instagram bio quotes for every girl to use.
Describe yourself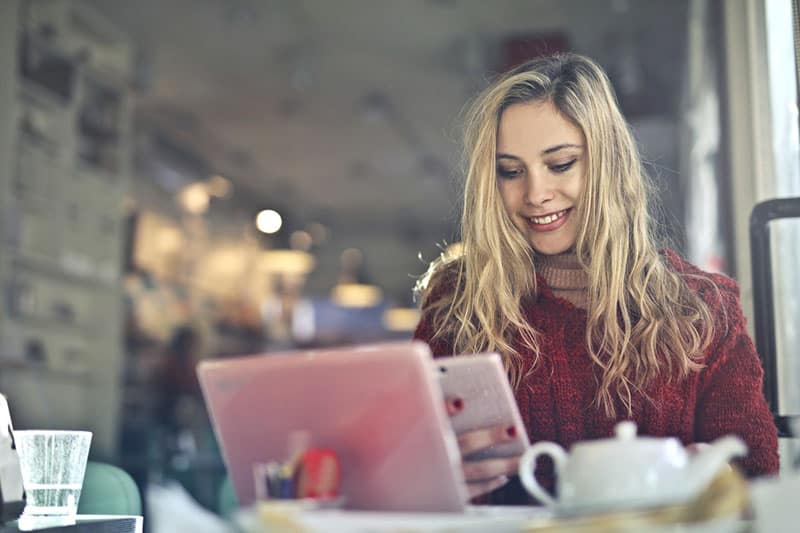 The first step in making a cute Instagram bio is describing yourself.
I know you want to hit your followers with a sharp-minded and creative quote right away but before being impressed by your wisdom, they will want to know who exactly they're dealing with.
First and foremost, write your full name including your surname, if they can't be guessed from your Instagram username.
Of course, if you are a celebrity known by a certain alias, you'll use this nickname next to your name.
The next step is to write your age or birthdate.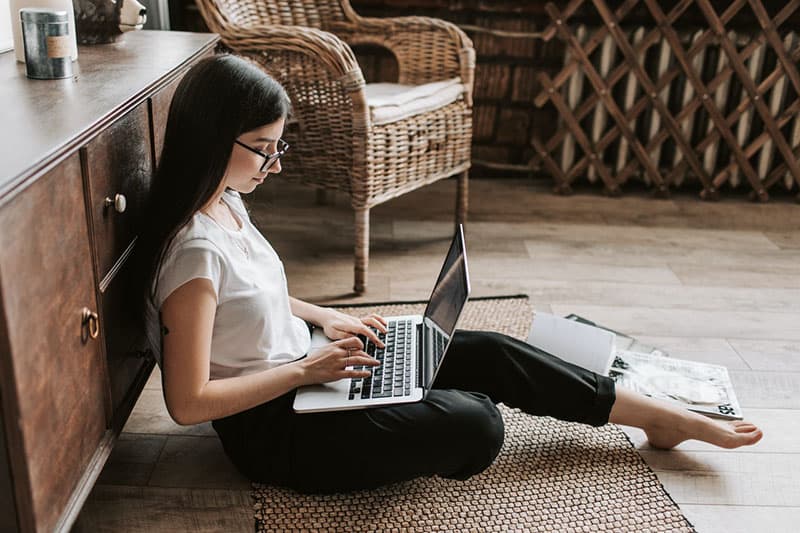 Some people also use symbols portraying the zodiac sign they belong to and if horoscopes are a big deal to you and something you strongly believe in, there is nothing wrong with including your sign.
After that, you can mention your school, your professional title or your current work position.
People also have a habit of writing down their current location and the name of their hometown.
I am not saying you should put all of your personal data on Instagram but people have to know who they're dealing with, especially if you don't want to be accused of having a fake profile.
Being mysterious and hiding your identity on social networks is childish and went out of style a while ago.
Talk about your interests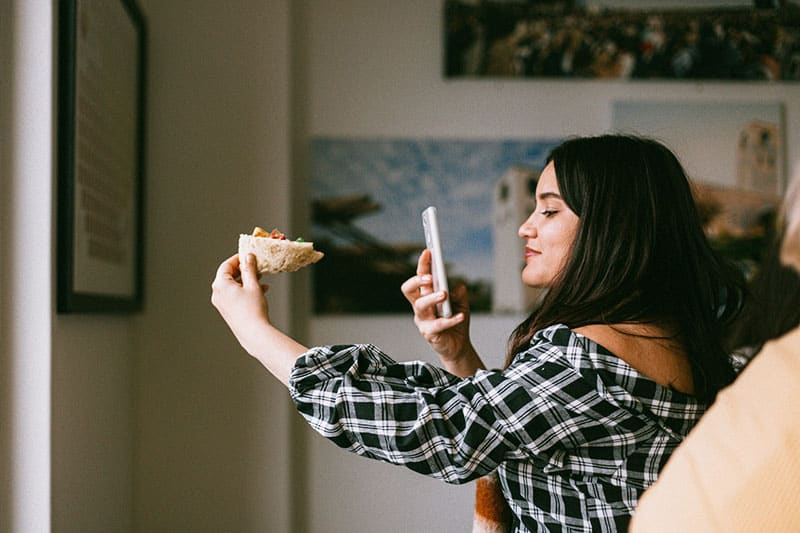 After you've put down some basic personal information, it's time to share your biggest interests with your followers as well.
Remember that you don't have much space so you don't want to write long sentences or paragraphs about yourself.
This is your chance to describe yourself and the things you are into in the shortest way possible.
What are the most important things someone should know about you? What is it that identifies you?
What is the first thing that goes through your mind when you think about yourself?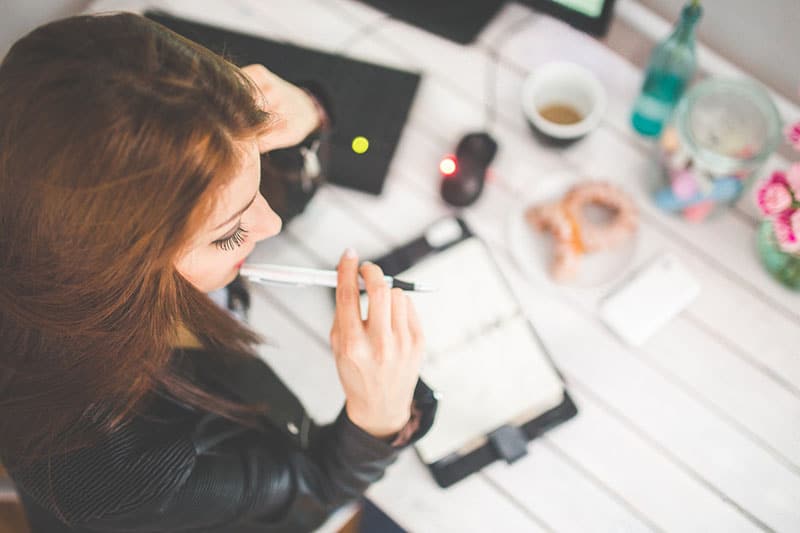 Some Instagram users firstly think of themselves as parents and spouses, so that is what they write about themselves in their bios.
Some think their profession is the most important thing that describes them, some talk about their religion, about the sports club they cheer for, about their ethnicity… The choice is all yours.
Please, don't be ashamed to be yourself and to write about things that are important to you.
There is no need for you to lie just to fit in with the masses or to make your Instagram bio cuter.
Give your contact information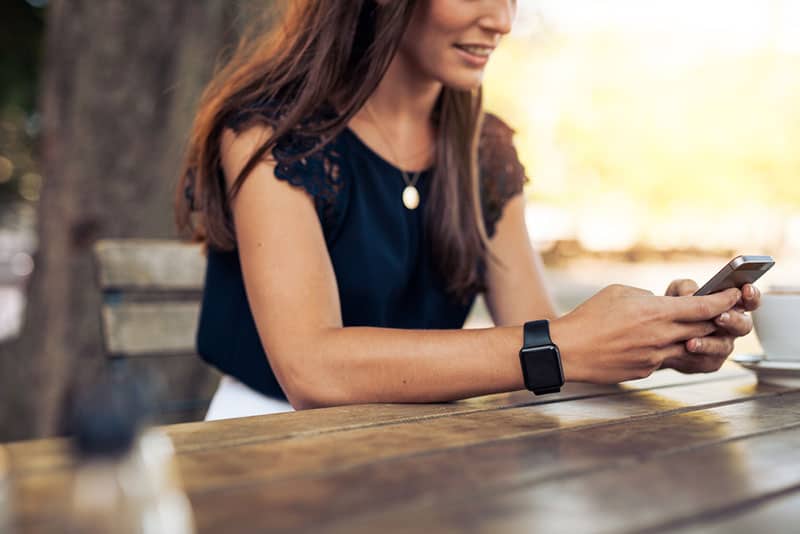 As it was already stated, there is a huge difference between running a personal and a private Instagram account.
If you consider Instagram nothing more than a social network you use to stalk or to keep your friends updated about what's going on in your life, there is no need to give too much of your contact information away.
This is especially the case if your account isn't private because the last thing you want is for some random person or even a stalker to have your phone number and home address.
Of course, you can always post your email address or a Facebook or Twitter profile but nothing else.
On the other hand, the situation is completely different if you use Instagram for a living.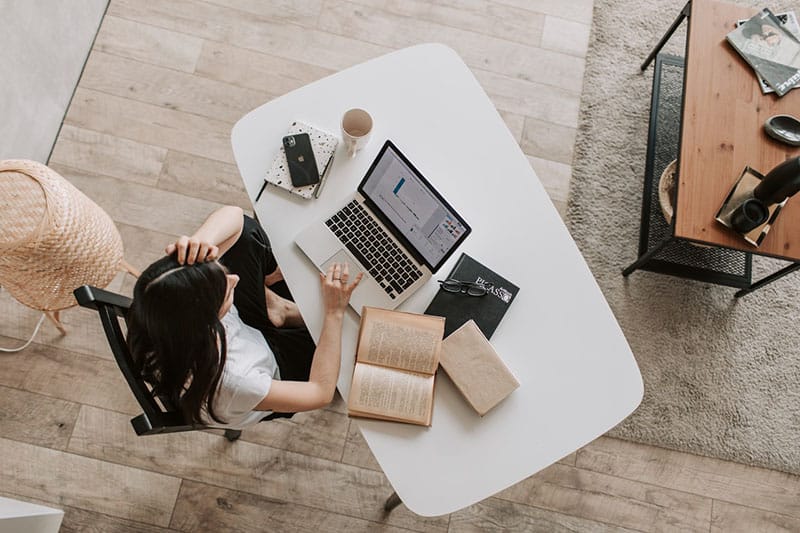 It doesn't matter whether companies pay you to advertise them, if you're a singer, an actor or a model who is looking for gigs or you're running a company's account—either way, people interested in hiring you need to have a way of contacting you.
That is why in this case, you need to include your contact information in your Instagram bio because it is an efficient way of attracting customers.
It is possible for someone to be amazed by your work but there is no use in that if they can't reach out to you with ease.
This contact information can include your phone number, your email address, the address of your company or the contact information of your manager.
You can also write that those interested in collaborating with you can contact you through direct messages.
Just make sure to respond professionally and on a regular basis.
Include a call to action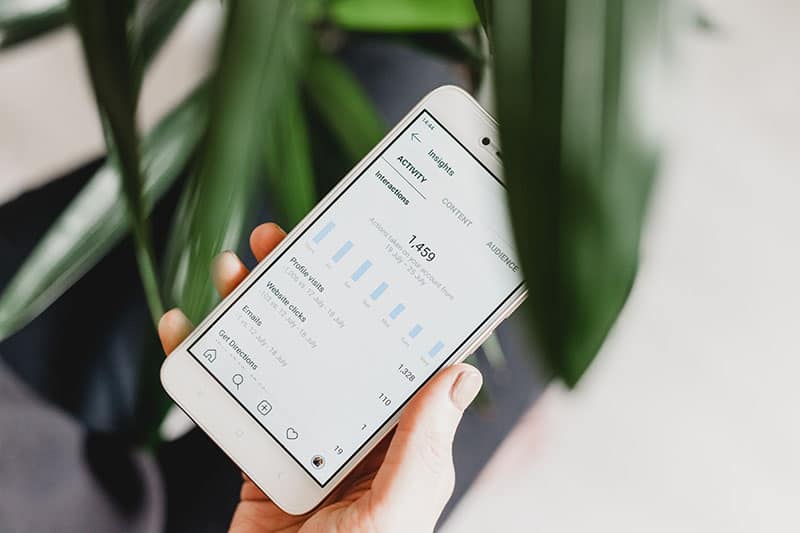 When you're using your Instagram profile as a form of self-advertising or if you're administering a business-related Instagram account of any type, one of the most important things to include in it is a call to action.
You might want people to listen to your new single or shop for your new product—the bottom line is the same; you have to find a way to make your audience take a certain action.
Even though a call to action can be included in your feed, e.g. by asking your followers to tag their friends in a certain post, to follow you (or some other accounts), to like or share something as a part of a game, you can also use your Instagram bio to put a certain call to action in.
When you are including a call to action in your Instagram bio, the point is to make things as simple as possible while at the same teasing your followers to, for example, click a certain link.
The key is to use active language and to direct them toward the action you want them to take without further notice and words like 'Shop now', 'Click on', or 'Subscribe to' might help you do just that.
125 Deep And Inspirational Instagram Bios: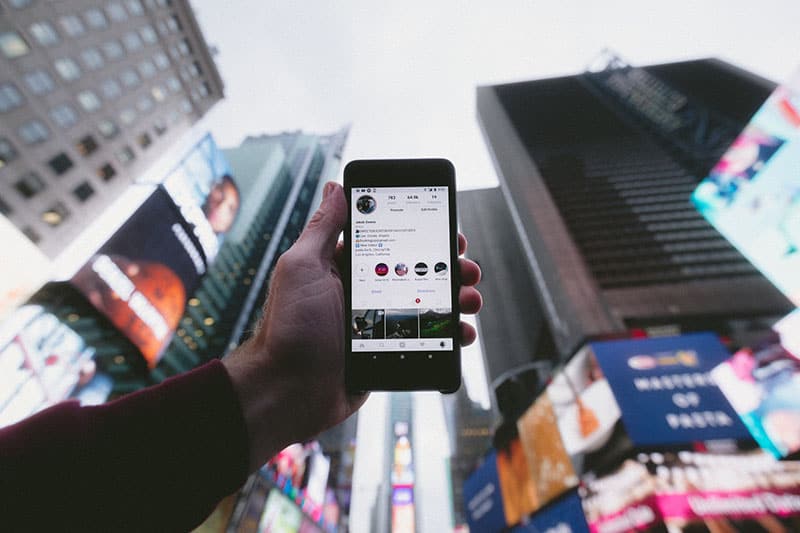 1. Be brave enough to step out of your comfort zone
2. Freestyling my destiny
3. The secret of getting ahead is getting started
4. Work hard, be kind and amazing things will happen
5. Carpe diem
6. Risk taker. Adventurer. Dreamer
7. I don't care who the biggest fish in the pond is. I'm a whole different animal
8. Life is better when you're laughing
9. Surfin' on my own wave
10. Doing my best to escape the ordinary
11. Whatever you are, be a good one
12. Shining from within
13. Just here living every day like it's my last
14. Always keep your heels, head and standards high
15. Life is not a problem you need to solve but a reality you need to experience
16. The best moments I once lived are the ones I completely forgot to take pictures of
17. Live your life like you love it
18. Never look back
19. Inspiring others
20. Just me, celebrating my personal victories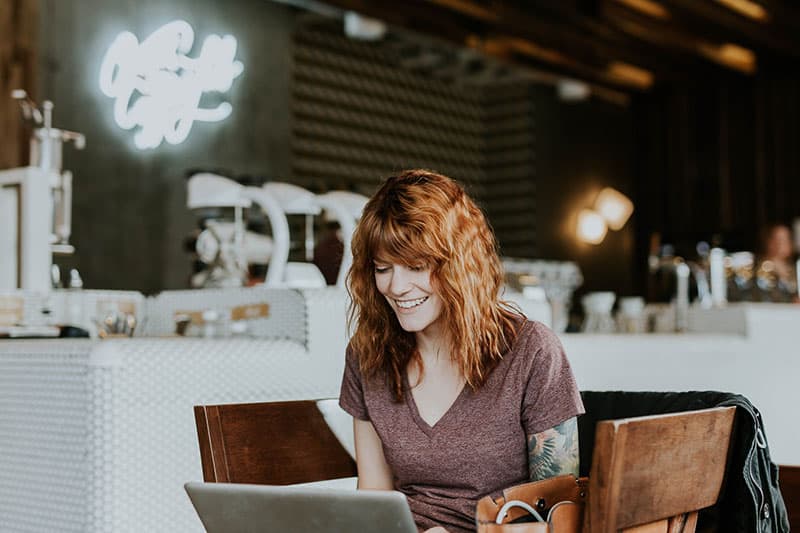 21. Don't wipe your tears, wipe the ones who caused them
22. Die with memories, not with dreams and hopes
23. There's always a wild side to an innocent face
24. I don't know where I'm going from here but I promise you it won't be boring
25. I got my mind full of untold stories
26. My own kind of beautiful
27. Not like the rest of them
28. Born to be exactly what I am
29. A girl taking her pleasures seriously
30. My goal in life is to be filthy rich. Rich in adventure, in health, in knowledge, in laughter, in family and in love
31. Strong women rule the world. Be one of them
32. She flies with her own wings
33. There's a fire in me. If loved correctly, I'll warm your entire home. If abused, I'll burn it down
34. Smart enough to wait for what I deserve
35. The queen of my own little world
36. Catch flights, not feelings
37. It's not your job to like me. It's mine
38. You'll only truly grow as a woman once you realize that other girls are not and never have been your competition
39. A girl with a mind, a woman with attitude and a lady with class
40. I am who I am—I don't need your approval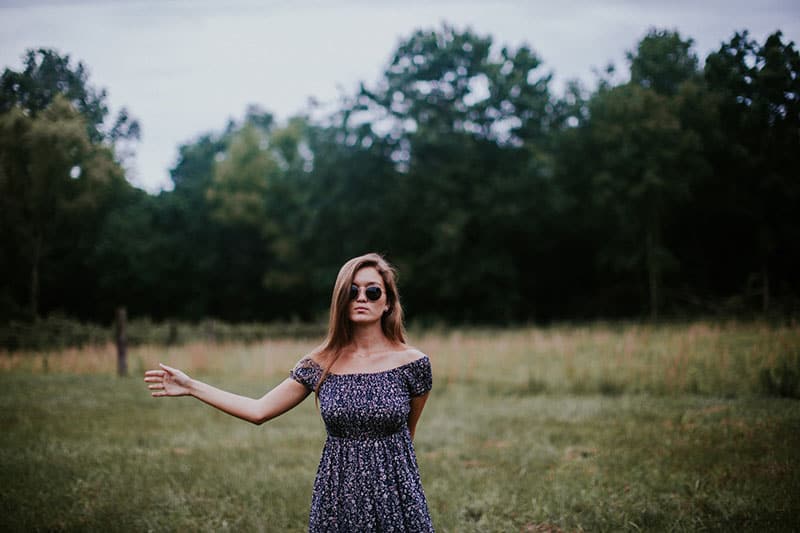 41. You become what you believe so always believe in yourself
42. Let your dreams be bigger than your fears and let your actions be louder than your words
43. I don't want to blend in when I'm obviously born to stand out
44. Stronger than yesterday, weaker than tomorrow
45. Success is in my blood
46. Never lose your magic
47. I don't walk on the clouds of my dreams—I turn them into reality
48. I aspire to inspire before I expire
49. I dared and I won
50. Happiness is a journey—it's not a destination
51. Keeping it simple and living life with zero regrets
52. When you count your blessings, count yourself twice
53. Trying to be a rainbow to someone's cloud
54. Press a follow button to know my story
55. Best of me is yet to come
56. First you watch. Then you hate. Then you copy
57. I'm only pretending to be myself
58. Life is too short for you to waste it on copying me. Or anyone else
59. Living life where happiness is a precondition
60. One day, I woke up and decided to live the life I imagined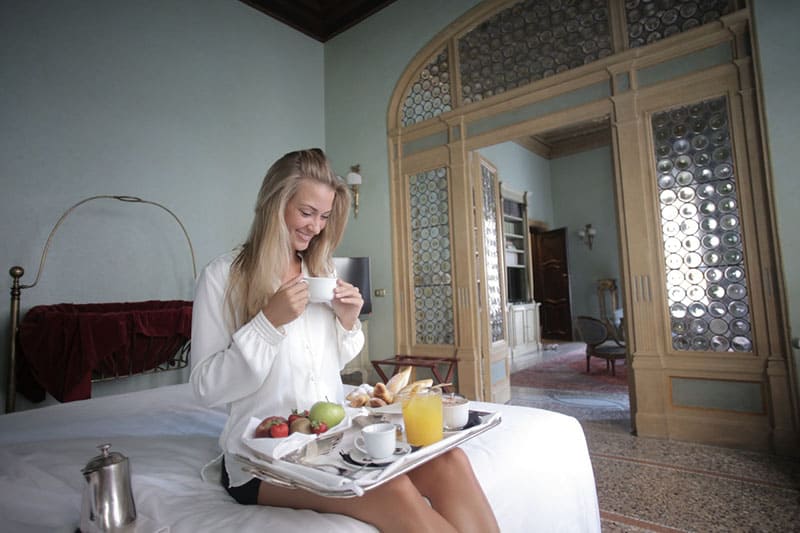 61. In a world full of trends, dare to be yourself
62. It's good to leave a footprint wherever you go, so why don't you follow?
63. I don't take life too seriously because I know I won't get out of it alive
64. My photos are the stories I fail to put into words
65. Your vibe attracts your tribe
66. I might not be where I want to be just yet but I'm getting closer every day
67. I think a lot but don't say much
68. Making my parents proud, my enemies jealous and myself happy
69. Take memories, leave footprints
70. Making my own rules
71. Always wearing my invisible crown
72. Collecting moments
73. I have thorns in my heart but I still smile
74. Every day is a second chance if you know how to use it
75. Neither lost nor found
76. Wake, pray, slay
77. Vibes speak louder than words
78. I don't care about your opinion
79. It's not an attitude, it's who I am
80. I am mine before I'm everyone else's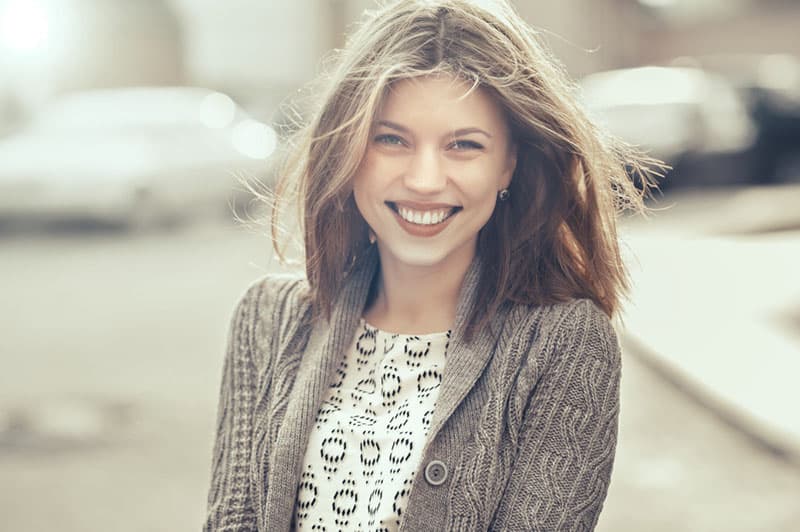 81. Remaining a mystery
82. They told me I couldn't—that's why I did
83. I know who I am and I'm damn proud of it
84. The most beautiful thing a woman can wear is confidence
85. Just a girl who enjoys minding her own business
86. Be a flamingo in a flock of pigeons
87. A successful life is a collection of happy memories
88. The most important words I've ever said to myself: Yes, I can
89. Don't forget to leave a little sparkle behind everywhere you go
90. When life gets blurry, don't forget to adjust your focus
91. Every day might not be good but there is good in every day
92. Not everyone deserves to know the real me. So, I let them criticize who they think I am
93. Always creating a better version of myself
94. Just a girl who decided to go for it
95. My happy soul is my shield for a cruel world
96. Here to make history
97. Don't give up your dreams
98. My life will become a masterpiece once I've learned to master peace
99. My road to success is still under construction
100. Be the woman you'd like your daughter to become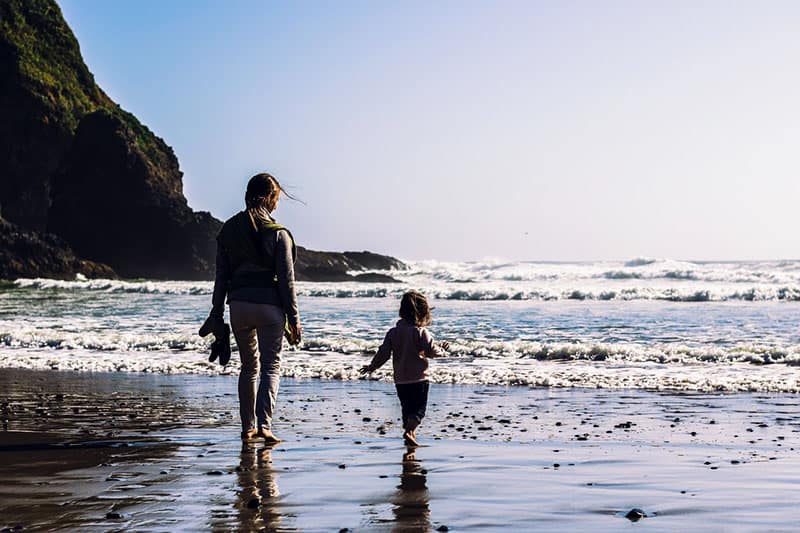 101. I'm your spirit animal
102. Aspiring to be someone else is a waste of who you are
103. I realized nothing is impossible when I read the word itself: I'M POSSIBLE
104. Me stepping into the spotlight
105. Life is too short to worry about what people who exist in a free app on your phone think of you
106. Go ahead, underestimate me
107. Happy girls are the prettiest
108. I'd rather be hated for who I am than loved for who I am not
109. Just be happy. Bitches hate that
110. Turning moments into memories
111. A warrior, not a worrier
112. Be true, not fancy
113. Me in my rawest form
114. I'm like a butterfly: pretty to see but hard to catch
115. Life isn't perfect but your Instagram feed can be
116. Be like a diamond—precious and rare
117. To be old and wise you must first be young and stupid
118. Learn from the mistakes of others who took your advice
119. Live for moments you can't put into words
120. I believe in being myself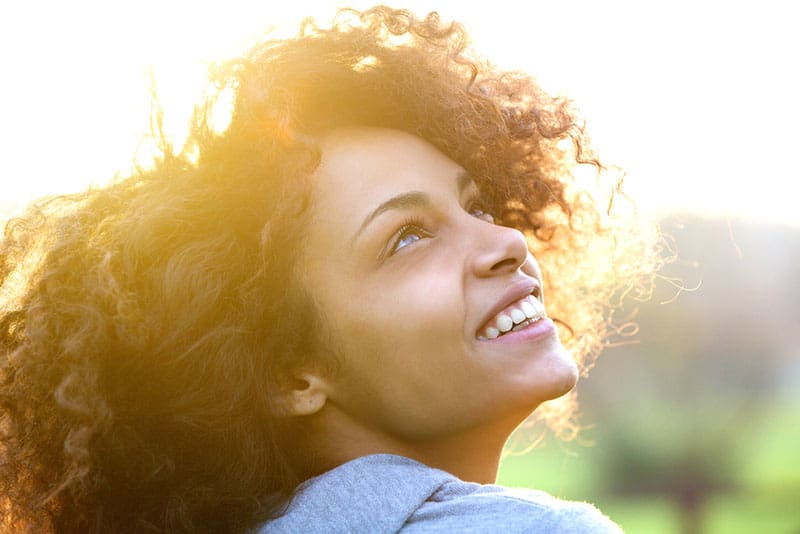 121. Living my life on my own terms
122. Born to express, not to impress
123. I'm not everyone's cup of tea
124. Beauty is power, a smile is its sword
125. Living, laughing, loving
See also: 477 Classy, Sassy, And Aesthetic Instagram Captions For Girls
125 Sassy, Funny And Cute Instagram Bios: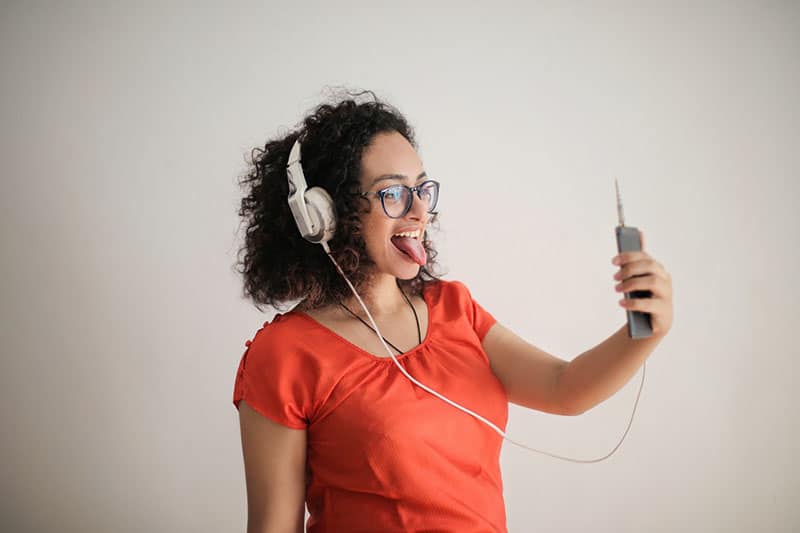 1. Following me is easy, unfollowing me is impossible
2. Keep calm and follow me
3. The truth is that I'm a Victoria's Secret model. It's such a big secret that not even Victoria knows
4. A recovering ice cream and coffee addict
5. You follow me but don't like any of my pictures? You're either a hater or a fan in denial
6. Just another Instagram girl
7. Instagram bio currently loading
8. What would you do if Instagram crashed and boom, all of a sudden, you are not a model anymore?
9. Slaying them with sweetness
10. A girl who practices what she posts
11. I'm always dressed like I'm about to see my worst enemy
12. Too hot to freeze, too cool to heat
13. Don't follow me, I don't know where I'm going either
14. Stay at home daughter
15. Choose your photos wisely
16. If I was funny, I'd have a better Instagram bio
17. Follow me to greatness
18. When life gives me lemons, I make a margarita
19. A Barbie girl living in a Barbie world
20. A cup of sunshine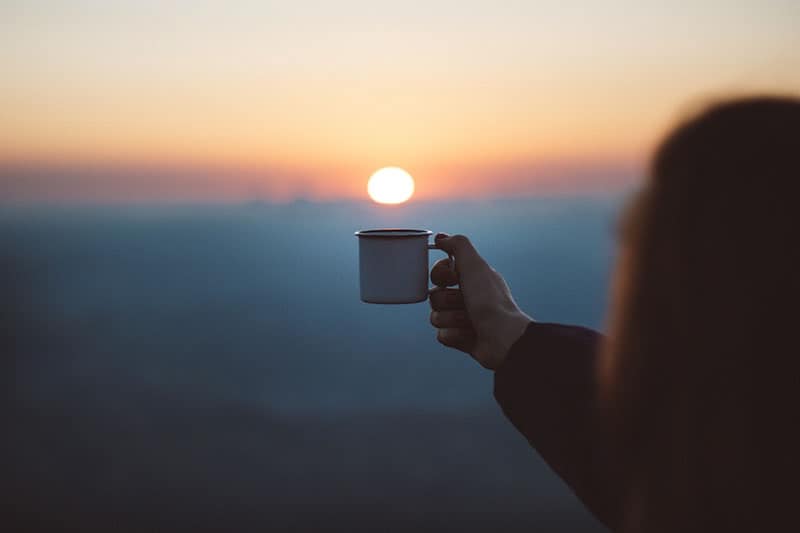 21. Be your selfie
22. Follow me or I'm nacho your friend anymore
23. I am sorry for anything I posted while I was hungry
24. The girl he told you not to worry about
25. Keeping it real since (enter your birth year)
26. Perfect has seven letters and so do Iiiiiii
27. God bless this hot mess
28. I only use this to stalk
29. Who else are you going to follow?
30. Oh, there you are, going through my Instagram page again
31. Recommended by 4 out of 5 of my followers
32. Cute but psycho. But cute
33. I'm not the player. I am the coach
34. I am too busy to keep my Instagram bio updated
35. Instagram addict
36. Not born to be average. Born to be the best
37. Trust me—you couldn't handle a girl like me even if I came with instructions
38. Be as picky with men as you are with your Instagram posts
39. I am the kid your parents warned you about
40. Instagram bio in progress
41. So deep that even the ocean gets jealous
42. How much does a hipster weigh? One Instagram
43. Scratch here to see my Instagram bio
44. If you can be anyone, always choose to be yourself. Unless you want to be me. Let's face it—everyone would want to be me
45. Too beautiful to die, too wild to live
46. I'm everything you can't control
47. Yes, everything you've heard about me is true
48. You couldn't ignore me even if you tried
49. I've got a 90s R'n'B type of heart
50. Sometimes, even the devil on my shoulder asks: "What the fuck are you doing?"
51. All the best people are crazy
52. You have no idea who I am
53. Classy girl with a lil' hood in her
54. I do this thing called whatever I want
55. Sassy, classy and a bit badassy
56. Be careful. My looks can kill
57. I'm not for everyone
58. Sunshine mixed with a little hurricane
59. You should see the things I don't post
60. Always a little bit late, a little bit in love and a little bit drunk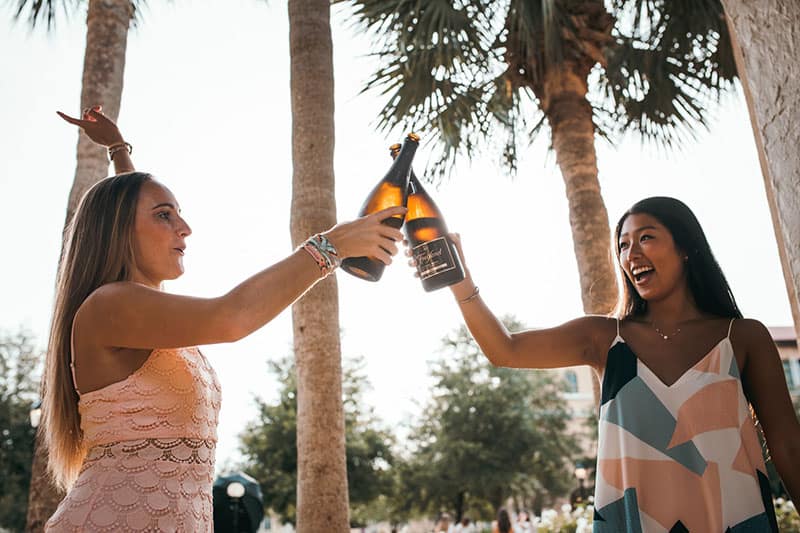 61. Go tell your friends about me
62. Not your babe
63. Too rad to be sad
64. Sweet as sugar, cold as ice and tough as nails
65. It's okay if you don't like me. Not everyone is born with good taste
66. People talk behind my back and I'm just sitting here and thinking "Damn, it looks like I've got a fan club"
67. It takes balls to be a fairy
68. Not all girls are made of sugar, spice and everything nice. Look at me—I'm made of sarcasm, wine and everything fine
69. I still don't understand Instagram but here I am
70. Thick thighs and pretty eyes
71. I know looks aren't everything but I have them, just in case
72. A sass a day keeps the basics away
73. I am beauty. I am grace. I can also punch you in the face
74. I am classy, not flashy
75. A pineapple in disguise: standing tall, wearing a crown and sweet on the inside
76. I got it from my mama
77. Life is the thing that passes by you while you're too busy scrolling through my Instagram page
78. Why do you keep looking at the stars when the biggest star is me?
79. Instagram bio? Naah, I don't need it
80. I'm cool but global warming made me hot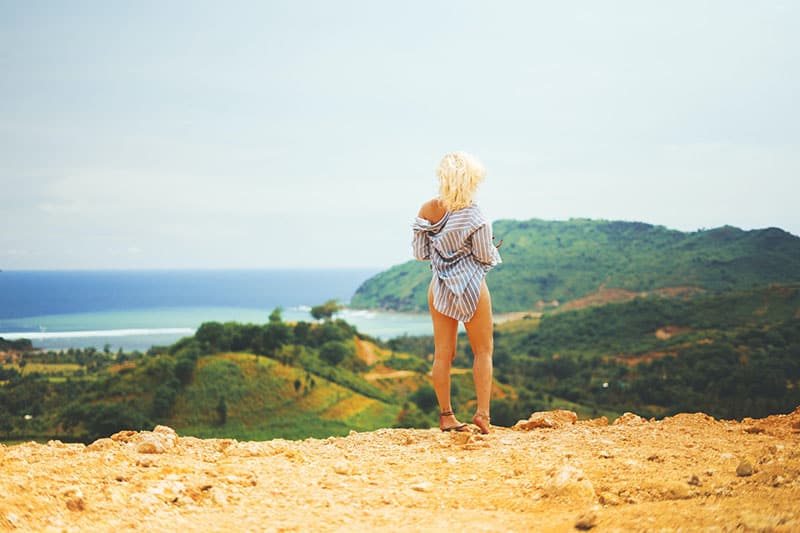 81. Best served with wine and a side of irony
82. Haters are my biggest motivators
83. Eating, sleeping, regretting, repeating
84. My Instagram bio was stolen. Can you please help me find it?
85. My attitude is savage but my heart is gold
86. Too glam to give a damn
87. I speak fluent sarcasm
88. I might look innocent but I screenshot a lot
89. Everything I like is either expensive, illegal or might kill me
90. Professional procrastinator
91. I put the whine in wine
92. A caffeine-dependent life form
93. I'm everything you think I am. And more
94. Covers real feelings with aggressive sarcasm
95. I think, therefore I'm single
96. Error: Instagram bio unavailable
97. All of my puns are intended
98. Napper, talker and ice cream eater
99. Just like my eyeliner, I always Wing It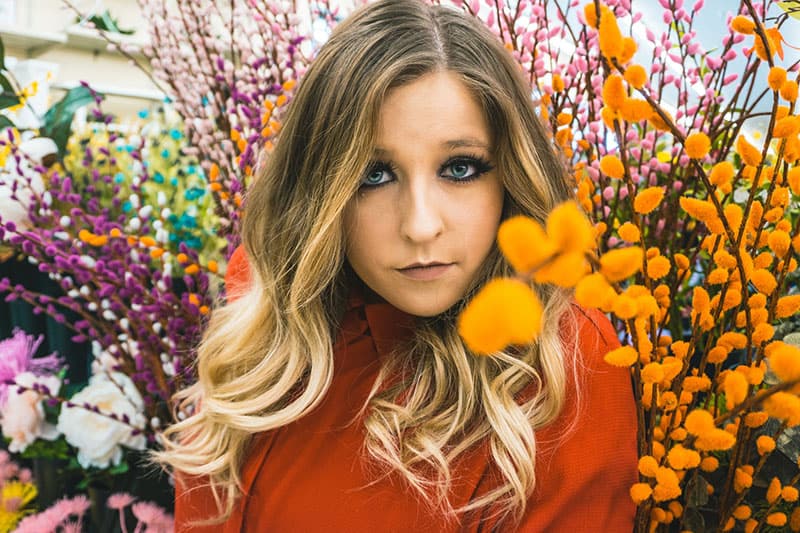 100. Come on, turn that blue follow button to white
101. Too busy slaying
102. It's difficult to find someone who's smart, adorable and badass. So now that you've found me, don't forget to follow me
103. Dangerous but fun
104. I'm so glamorous I piss glitter
105. My life—my business
106. In a world of average, dare to be a savage
107. There. I joined Instagram. Are you happy now?
108. The only person on Instagram who doesn't claim to be an influencer
109. I don't have any other social media accounts. This is all you are ever going to get
110. I'm so much prettier in person
111. Stalking my posts won't tell you anything about me
112. I woke up like this
113. I'm limited edition—there exists only one me
114. There is no competition because nobody can be me
115. Me being weird is just a side effect of my awesomeness
116. Finding comfort in chaos
117. You can love me or hate me. Either way I am going to shine
118. Whenever I have a problem, I sing. Then I realize that my voice is worse than my problems
119. Running my own show
120. You can't spell awesome without ME in it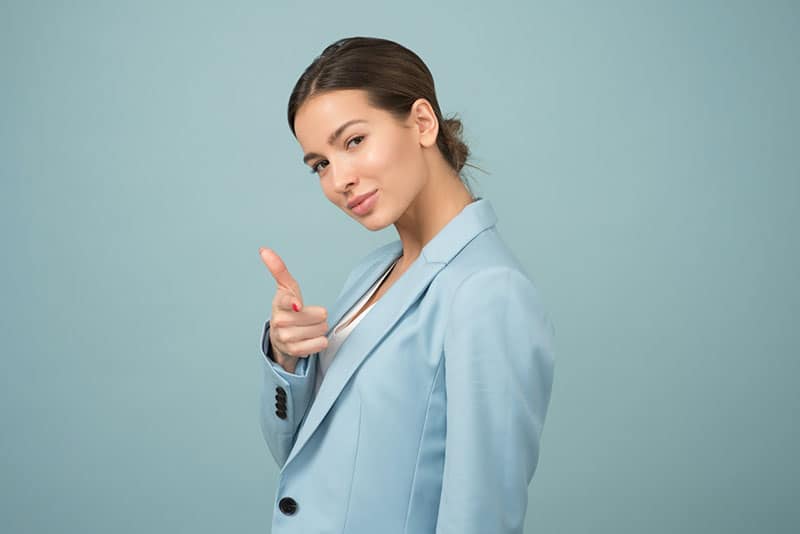 121. I am two things: WHO and WHAT I want
122. Pretty to see, hard to catch
123. I'm not beautiful like you. I'm beautiful like me
124. A beauty and a beast—all in one
125. I'm actually not that funny. I'm just mean and people assume that I'm joking