For us girls, it's not just about taking a perfect selfie to post on our social media anymore. We also spend so much time writing or finding the appropriate hashtag and perfect caption that will blend with our pic.
And I really think we could all use some help when it comes to finding a good Instagram caption. For that reason, I've found the most amazing and aesthetic Instagram captions for girls online and decided to compile them all into this huge collection.
Of course, you can also include these cute Instagram captions in your Instagram bio.
It'll make your profile unique and eye-catching, which is always a great thing if you want to 'put yourself out there on Instagram or another social media platform.
The Best Instagram Captions For Girls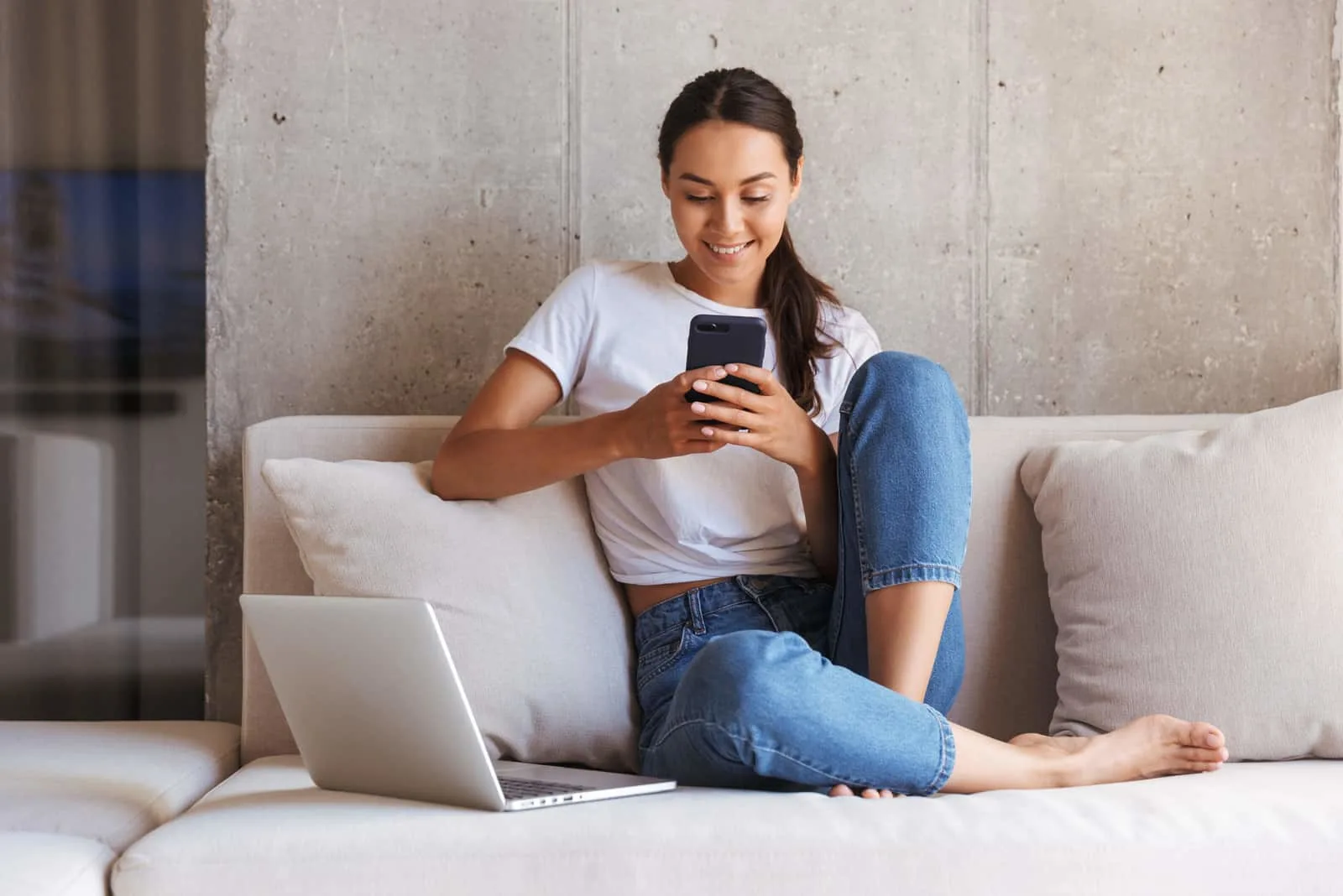 1. Walk like you have three men walking behind you.
2. If you listen carefully, then the earth has a lot of music for you in-store.
3. Real girls are never perfect, and perfect girls are not real.
4. A girl can survive without a boyfriend. A girl can't survive without a best friend.
5. Girls are intellectual paintings; even though you don't understand them, they are admired.
6. A happy soul is the best shield from a cruel world.
7. Sometimes, it's the princess who kills the dragon and saves the prince.
8. Sometimes, you gotta be a beauty and a beast.
9. A girl's best friend is her pride.
10. She had a galaxy in her eyes, a universe in her mind.
11. I won't cry for you. My mascara's too expensive.
12. Dream without fear; love without limits.
13. I am sugar and spice and everything nice, but if you wanna mess with me, you better think twice.
14. People take 300 selfies just to post one. This is the only one I took.
15. She was a rainbow, but he was color blind.
16. If life is a waste of time and time is a waste of life, then let's get wasted and have the time of our lives.
17. I'm not high maintenance; you're just low effort.
18. Every girl should realize that it is okay to be a glowstick. Sometimes, we need to break before we can shine.
19. I like my eyelashes as black as my heart and as long as the list of people that I want to punch in the face.
20. There is no limit to what we as women can accomplish.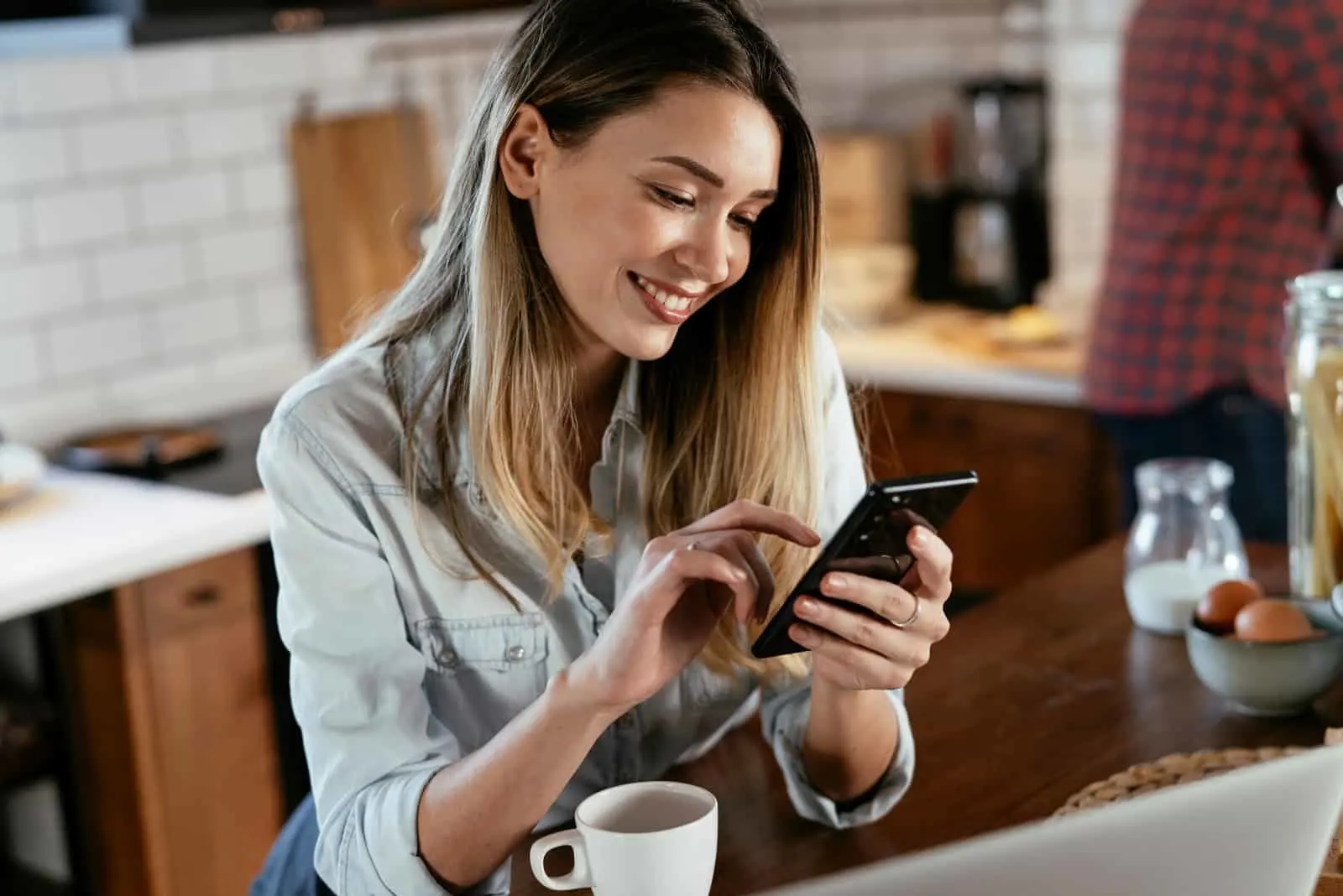 21. I am entirely made up of flaws but stitched up perfectly by grace.
22. One is not born a woman; one becomes one.
23. Be strong enough to stand alone, smart enough to know when you need help, and brave enough to ask for it.
24. There is a reason to live for the moment because tomorrow is just a promise.
25. The key to success is to start before you are 100% ready.
26. I had to let go of us to show myself what I could do.
27. Social media is like an ocean to me, and my Instagram selfie is like a boat.
28. Toughness is in the soul and spirit, NOT in the MUSCLES!
29. Attract what you expect. Reflect what you desire. Become what you respect. And mirror what you admire.
30. You don't have to be extreme, just consistent.
31. If you don't follow your heart, you might spend the rest of your life wishing you had.
32. It's easy to spot a strong woman. She is the one who nails it in the gym!
33. Beauty is not flawless. It makes you shine even through your flaws.
34. What seems impossible today will become your warm-up tomorrow!
35. Be the girl with not just beauty but also swag.
36. Because I bought it on sale, I actually made money.
37. Your dream doesn't have an expiration date.
38. It puzzles men how women never got tired of shopping, even if there was nothing to buy.
39. Like flowers, every girl has her season to blossom.
40. I like my money right where I can see it: hanging in my closet.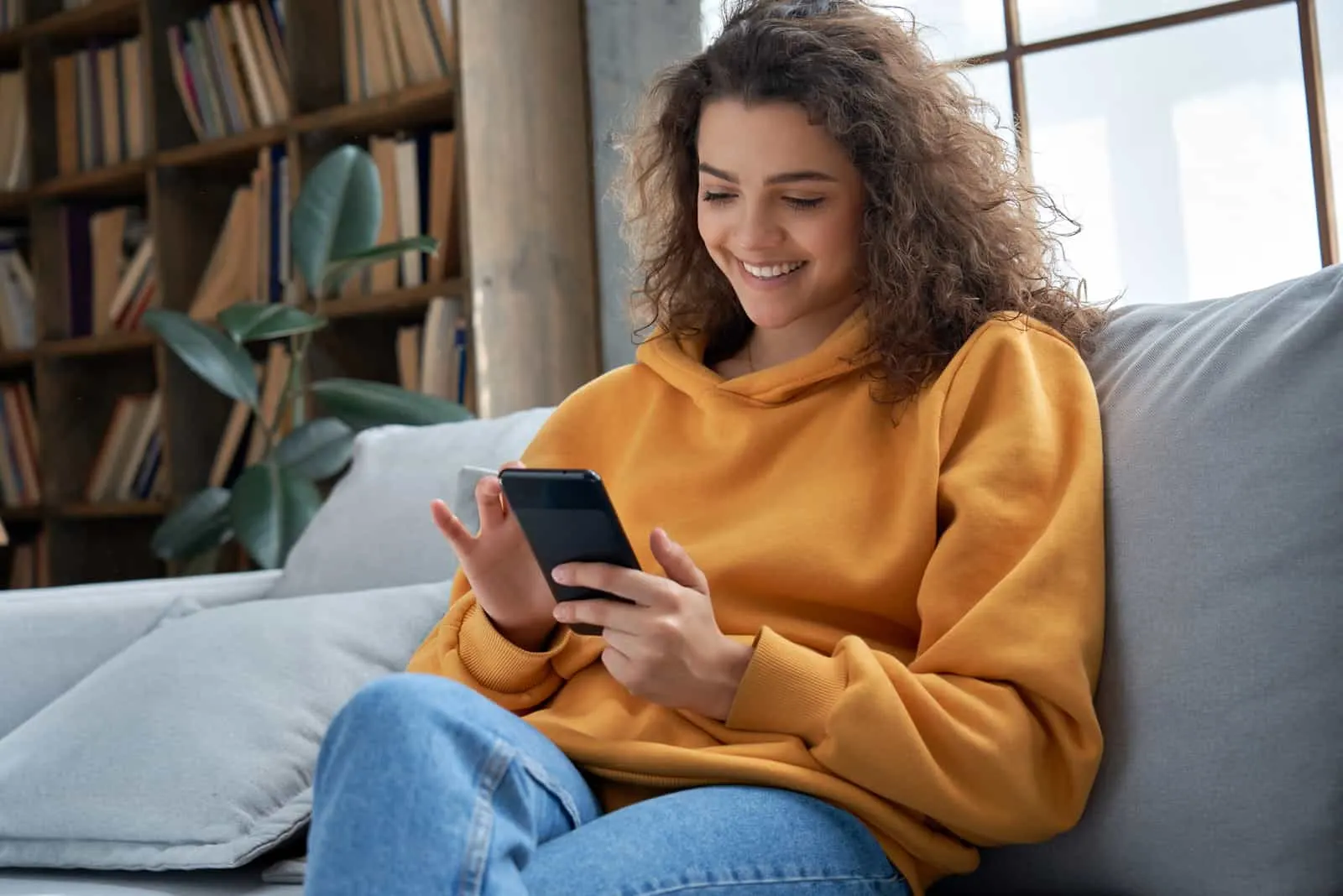 41. Elegance is when the inside is as beautiful as the outside.
42. My favorite sport is tracking my online orders.
43. I may not be the best, but I know that I'm not like the rest.
44. Birds are proud of their feathers, and me of my new dresses.
45. Punch as hard as you wish. I got a pile of makeup to seal any crack.
46. There is only one rule for being fashionable: Dress with joy.
47. Lighten up, just enjoy life. Smile more, laugh more, and don't get so worked up about things.
48. Never underestimate the power of good attire on a bad day.
49. I'm a sweet girl. But, honey, make me mad, and only God can save you
50. She turned can't into cans and dreams into plans.
51. Dream the impossible because dreams do come true.
52. A smile is the prettiest thing you can wear.
53. Do you know what true happiness is? Getting both your hair and makeup perfect at the same time.
54. It destroys who wants to destroy you.
55. There's a fire in every woman. Love her, and she'll make your home warm. Hurt her, and she'll burn it to ashes.
56. Light up the night, wild one. Your smile is going to save someone's life.
57. Single girls are just being reserved by God for the best.
58. You have to be 'ODD' to be number 'ONE.'
59. Always try to keep your heels, head, and standards high.
60. You are never fully dressed without a smile. ?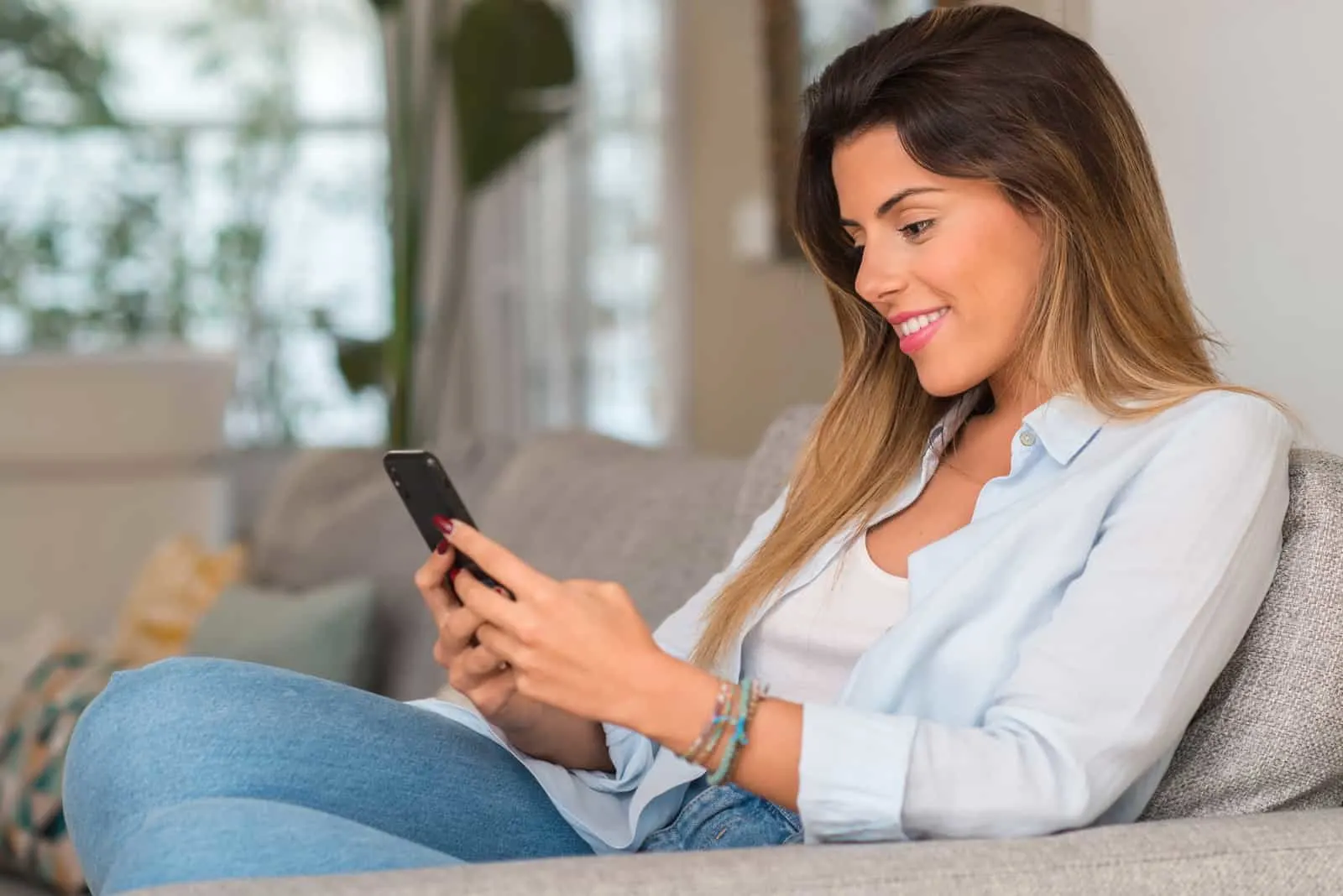 61. Confidence is the ability to feel beautiful without needing someone to tell you.
62. May your day feel as good as taking a perfect selfie on the first try.
63. I don't race. I don't chase. That's why I can't be replaced.
64. Giggles, secrets, tears, and friends – through the years.
65. A wise girl knows her limits; a smart girl knows that she has none.
66. There is no beauty without some strangeness.
67. A little girl with dreams becomes a woman with vision.
68. Depending on the story behind the photo.
69. Quit trying to fix me. I am not broken.
70. Let the beauty of what you love be what you do.
See also: 291 Most Unique And Badass Attitude Bios For Instagram
Short Instagram Captions For Girls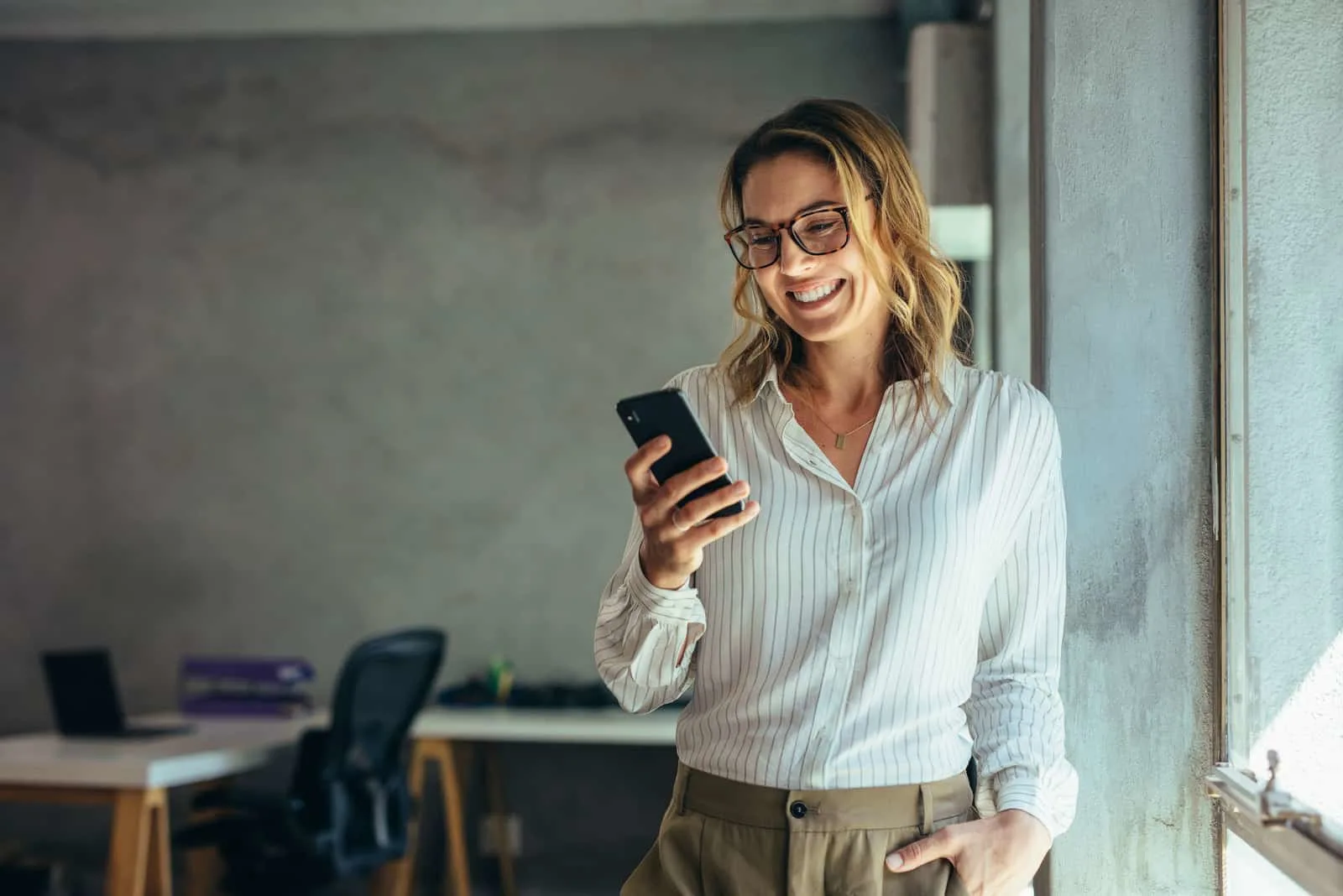 1. Let the eyes do the talking.
2. Too glam to give a damn.
3. Slay, girl, slayyy.
4. Beauty is in simplicity.
5. Smile big, laugh often.
6. Born to express, not to impress.
7. Create your own sunshine.
8. I am a flamingo in a flock of pigeons.
9. Good times and tan lines.
10. I swear I am normal.
11. Be your own kind of beautiful.
12. Chin up, princess, or the crown slips.
13. Life is simple. It's just not easy.
14. Best. Selfie. Ever.
15. Life is too short for bad vibes.
16. Be kind. Be loving.
17. Born to stand out with selfies.
18. Women who invest in themselves go further.
19. Ah, a perfectly captured selfie!
20. Do you, boo.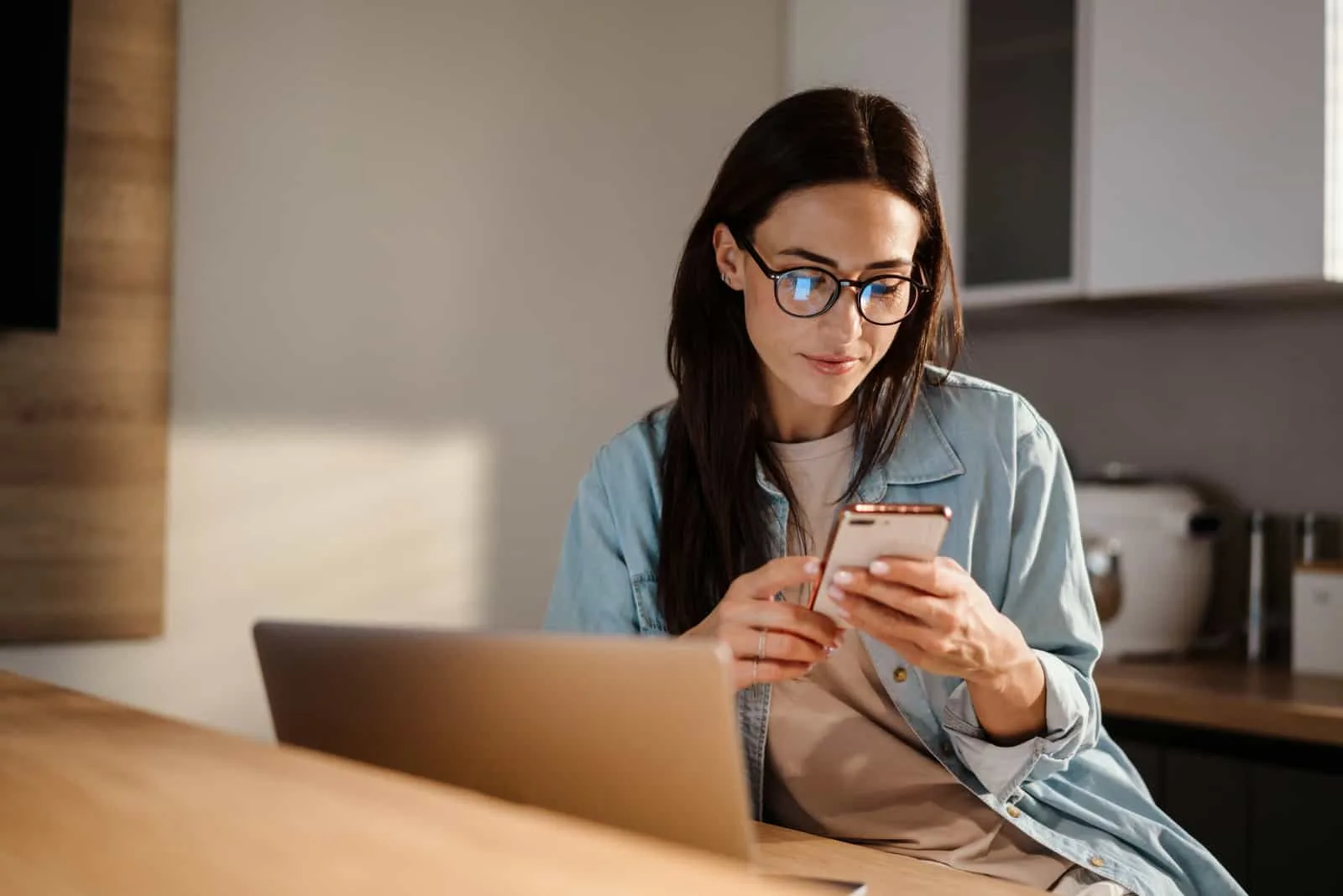 21. We can sleep when we are dead.
22. Don't chase. Get Chosen.
23. I wish some nights lasted forever.
24. Enjoying life as it is.
25. The night is not just there to sleep.
26. Normal is boring for me.
27. Let the evening beGIN.
28. Happy thoughts, happy life.
29. Life is better at the beach.
30. Be a lady AND a legend.
31. Beach hair, don't care.
32. Happy is the new rich.
33. Move with the sea.
34. You can't break this girl.
35. The beach is my happy place.
36. Confidence is true beauty.
37. Don't worry, beach happy.
38. Keep calm and take a selfie.
39. High tides and good vibes.
40. There is a wolf in every girl.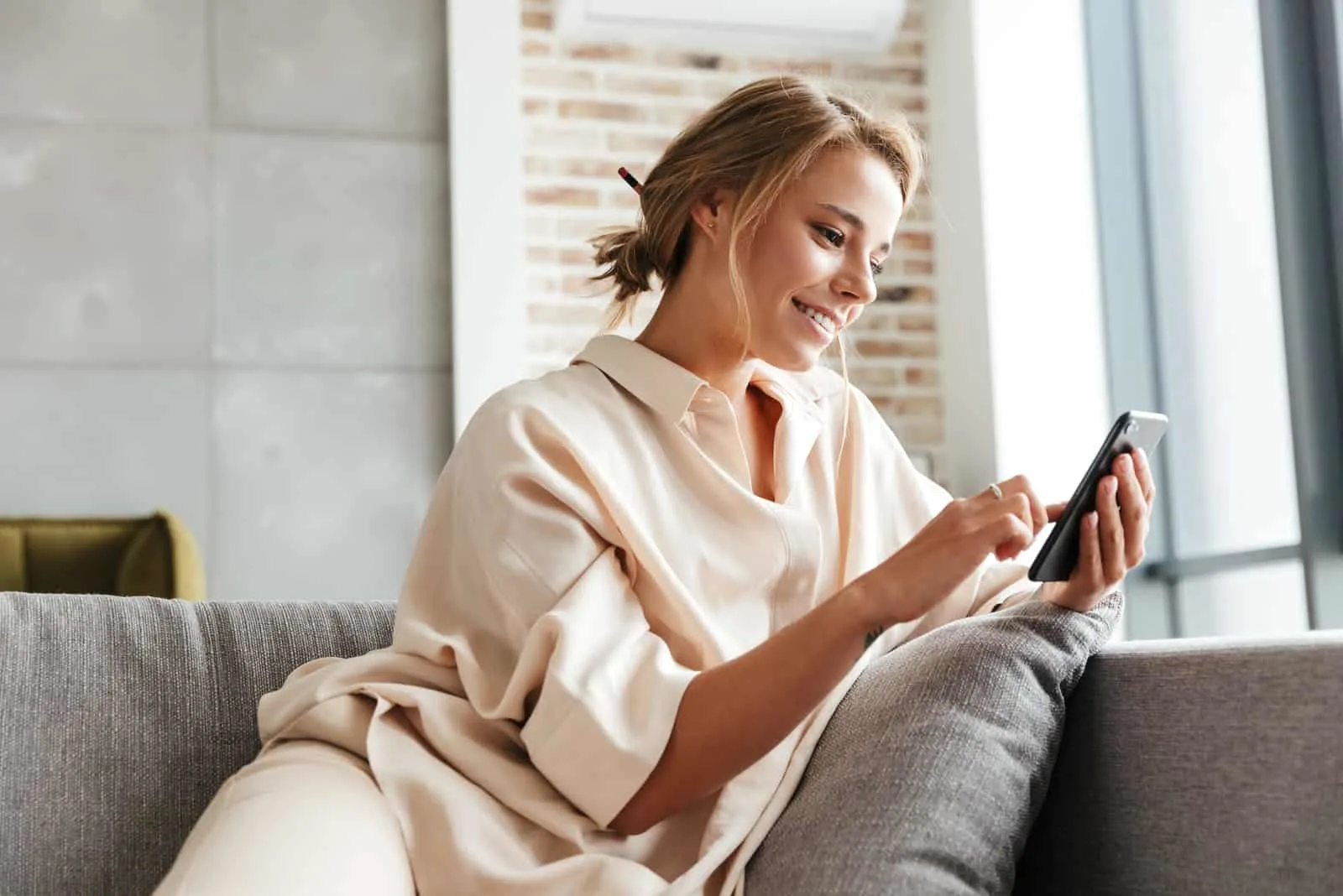 41. Getting my daily dose of vitamin sea.
42. I must have no selfie control.
43. Girls just wanna have sun.
44. I dress to impress myself.
45. Seas the day.
46. I'm in a selfie mood.
47. Dance with the waves.
48. I am unique.
49. Too blessed to be stressed.
50. May your coffee be hot and your eyeliner even.
51. Being a girl is so expensive.
52. I'm sorry I exist; here, a selfie.
53. Shopping cart status: overflowing
54. Watch more sunsets than Netflix.
55. Shopping is cheaper than therapy.
56. Namastay in bed.
57. I'm feeling myself.
58. Dear Santa… I can explain.
59. Pray, slay, and conquer the day.
60. Heels will allow you to see far.
61. Sparkle every single day.
62. If there's a will, there's a wave.
63. A spark will ignite.
64. Good vibes. Good friends. Good times.
65. Girl with big hair and full of secrets.
66. Sunshine on my mind.
67. Portrait of an awkward girl.
68. Just wing it. Life, eyeliner, everything.
69. Memories Never Die.
70. Like rain, I fell for you.
71. Feeling Fresh.
72. Cute girls can never be overdressed.
73. Happily dressed in black.
74. Best memories come from bad ideas.
75. I woke up like this.
76. God is really creative. I mean just look at me.
77. Sunday funday.
78. But first, let me take a selfie.
79. I can show you the world.
See also: Instagram Captions: 800+ Most EPIC Quotes For Your Photos
Cute And Stylish Girl Captions For Insta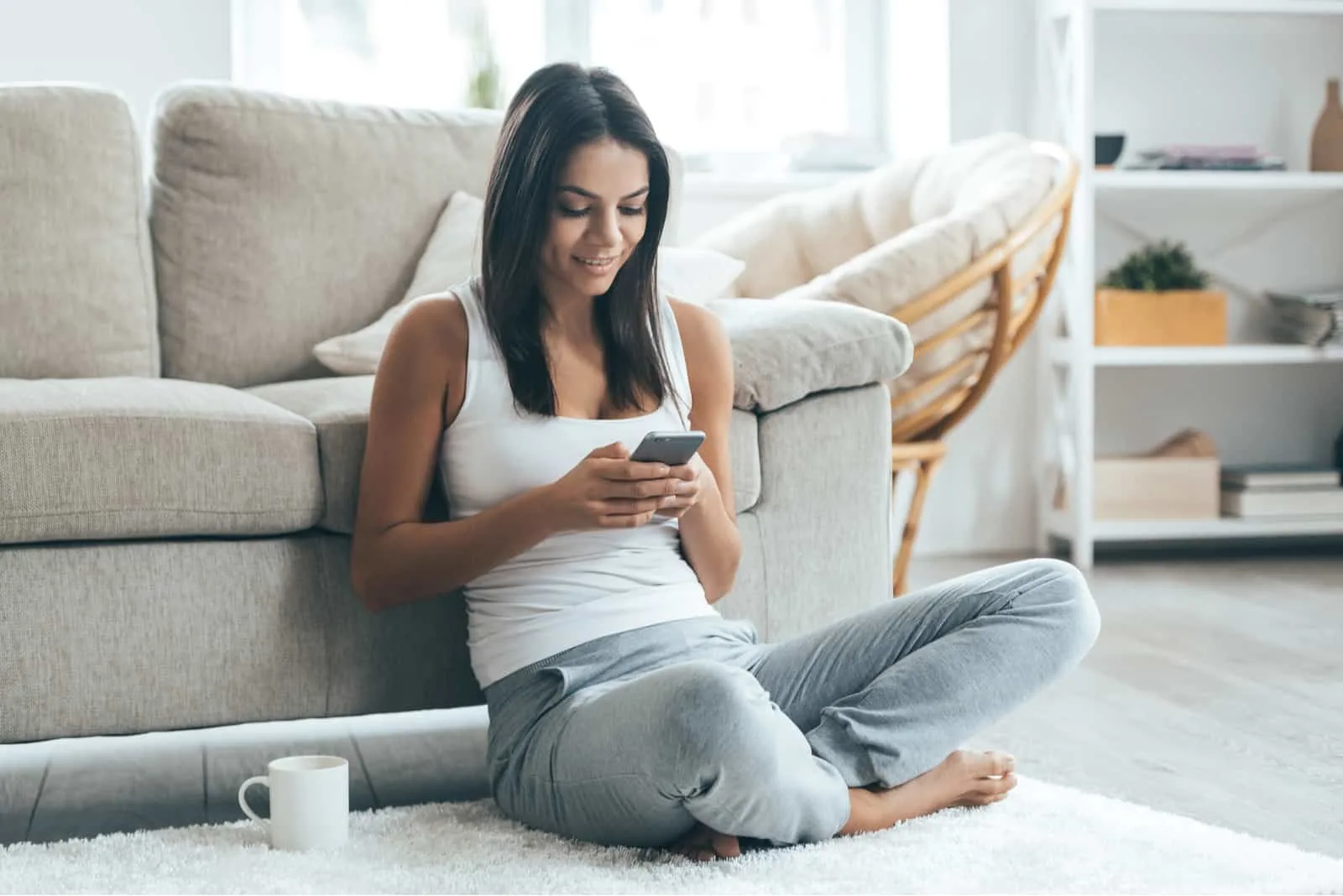 1. The happier you are, the more beautiful you become.
2. This selfie has its own vocabulary.
3. Salty but sweet.
4. Sparkle every single day.
5. She acts like summer and walks like rain.
6. Let the rhythm of the water set your soul free.
7. I think you're lacking vitamin ME.
8. Home is where bae is.
9. A smiling girl is the CEO of her own world.
10. Sunshine on my head.
11. Beautiful girls rise with the sun every morning to create new and beautiful memories.
12. Calling me cute is nice, calling me hot is great, but calling me yours is all I want.
13. With brave wings, she flies.
14. Smile big, laugh often.
15. Choose kindness and laugh often.
16. Sweeter than honey.
17. She dreamed incredible dreams, followed her heart, and created her own fantasy.
18. Here's to chasing your dreams in the cutest pair of shoes you own.
19. She leaves a little sparkle wherever she goes.
20. You make me hap-pea.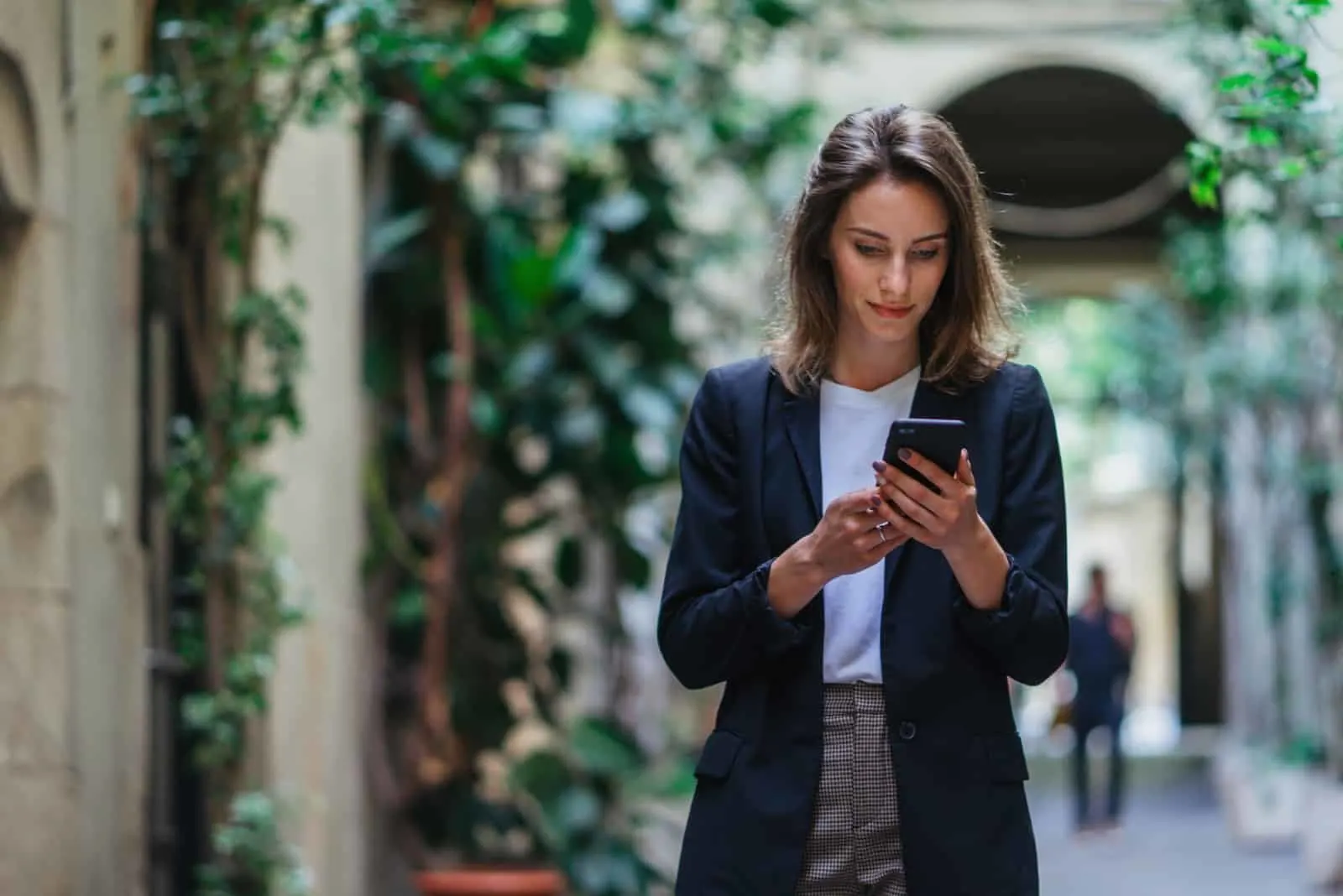 21. It's the heart of gold and stardust that make a girl beautiful.
22. Sprinkling kindness everywhere I go.
23. Die with memories, not dreams.
24. I am my own biggest crush.
25. I'm walking in the sunshine.
26. Be a beautiful cupcake in a world full of muffins.
27. Dream without fear. Love without limits.
28. Stress less and enjoy the best.
29. Some girls are just born with glitter in their veins.
30. If it makes you happy, do it a thousand and one times.
31. The most beautiful curve on a woman's body is her smile.
32. The little things in life matter the most.
33. It's that heart of gold and a stardust soul that makes you beautiful.
34. Happy girls shine more.
35. I want to be wild, beautiful, and free, just like a sea.
36. There's a girl out there with love in her eyes and flowers in her hair.
37. I collect smiles, and then I give them away.
38. Happiness makes you glow better.
39. She loves moonlight and rainstorms and so many other things that have a soul.
See also: 150+ Best Short Captions For Selfies You Don't Want To Miss
Empowering Girl Instagram Captions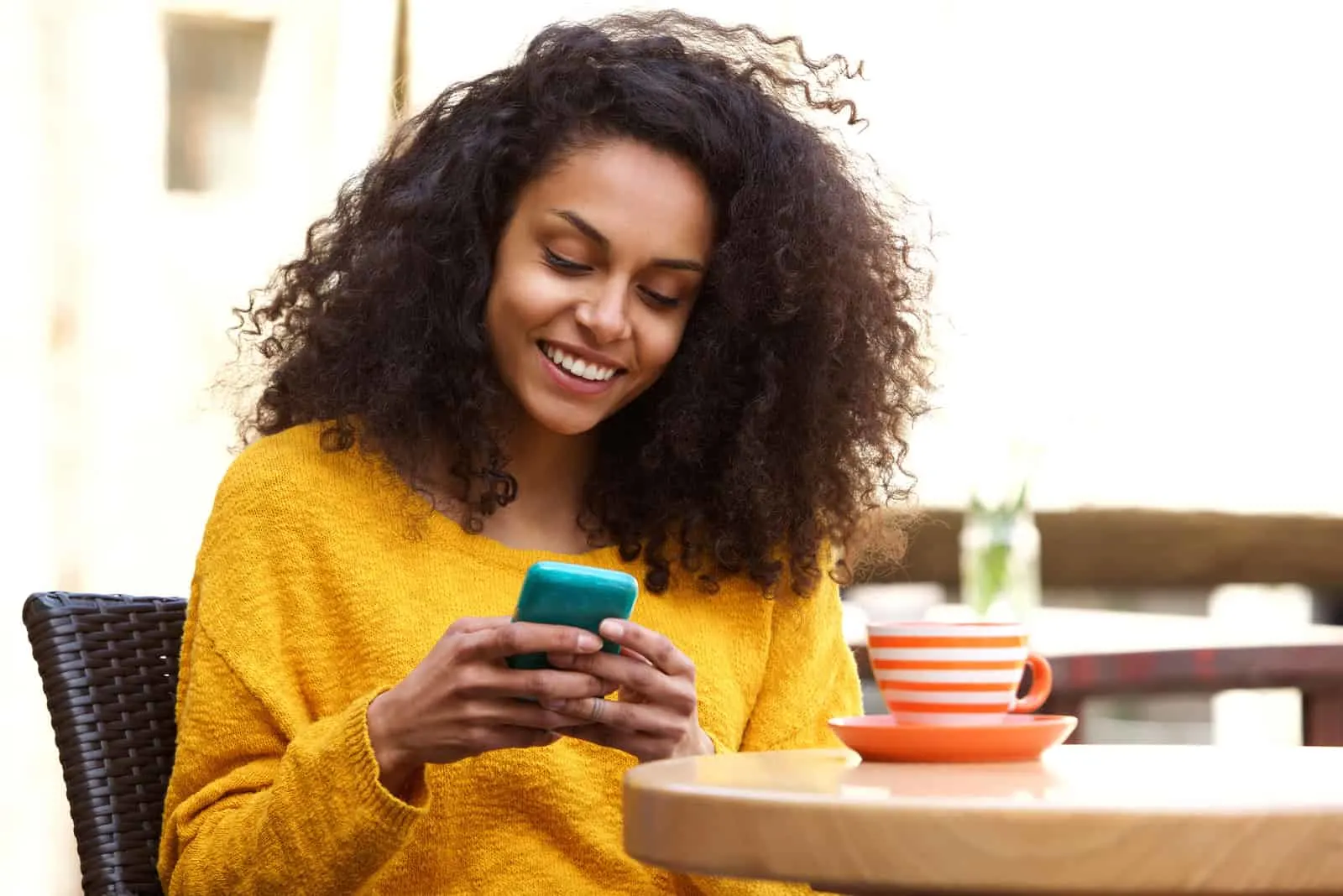 1. No one is you. That's your power!
2. Aside from gravity, nothing in life can keep me down.
3. Grow through what you go through.
4. The sun is alone, too, but it still shines.
5. Be you. The world will adjust.
6. Stop editing yourself for others.
7. Nothing can dim the light that shines from within you.
8. Some women are lost in the fire. Some women are built from it.
9. I'm strong, I'm beautiful, I am enough.
10. Admire someone else's beauty without questioning your own.
11. Don't be like the rest of them, darling!
12. When you can't find the sunshine, be the sunshine.
13. Keep shining, beautiful one. The world needs your light.
14. Beautiful girl, you were made to do hard things, so believe in yourself.
15. It's okay to be a glowstick; sometimes, we need to break to shine.
16. You know I'll rise up every time like a phoenix.
17. Live in the sunshine where you belong.
18. Don't announce it; just bloom.
19. Believe in yourself so strongly that the world can't help but believe in you too.
20. When life throws a rock at you, throw back a brick.
21. You are magic. Don't ever apologize for the fire in you.
22. Know your worth. Then add tax.
23. Remind yourself that you cannot fail at being yourself.
24. Be a diamond esteemed and rare, not a stone found everywhere.
Classy Attitude Captions For Girls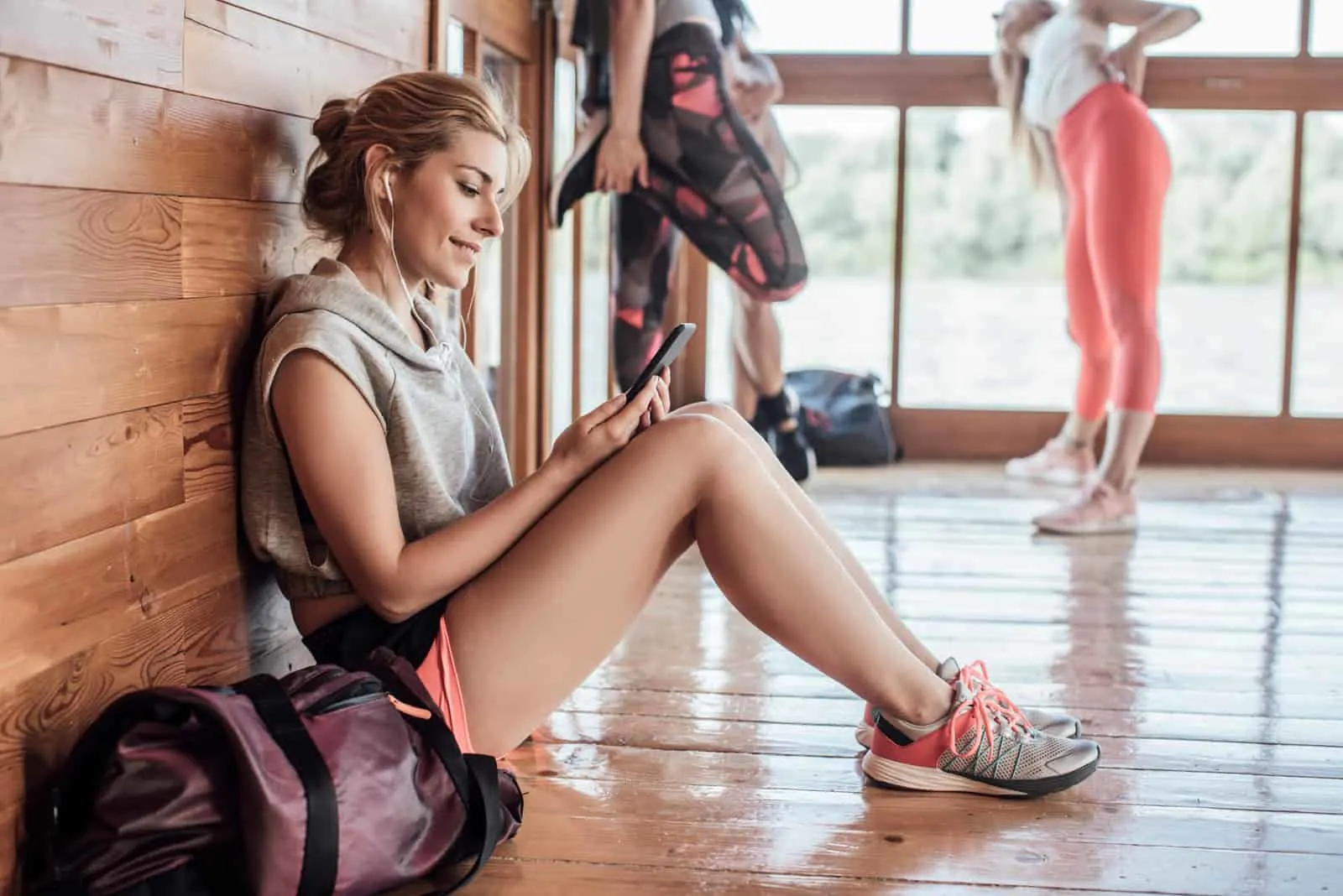 1. A girl should be like a butterfly. Pretty to see and hard to catch.
2. Divas don't do drama. We do business.
3. Classy & fabulous.
4. Love for all, hatred for none.
5. Being yourself is the prettiest thing you can be.
6. Life is not perfect, but your outfit can be.
7. I am the princess of my own fairy tale.
8. I am 99% angel, but oh, that 1%…
9. Classy is the original black.
10. My favorite part about this selfie is the invisible crown.
11. Don't be a queen waiting for a king. Be a queen busy with her kingdom until her king arrives.
12. Face the world with a smile; it will give up and smile back.
13. I am classy hot without any ifs and buts.
14. I got beauty, I got class.
15. Brains make a woman classy.
16. The world has a red carpet for any girl who is determined.
17. In a world full of trends, I want to remain a classic.
18. I give my heart to whomever I want; that is why it is mine.
19. Be yourself because an original is worth more than a copy.
20. My smile has a vibe when I wear a gorgeous dress.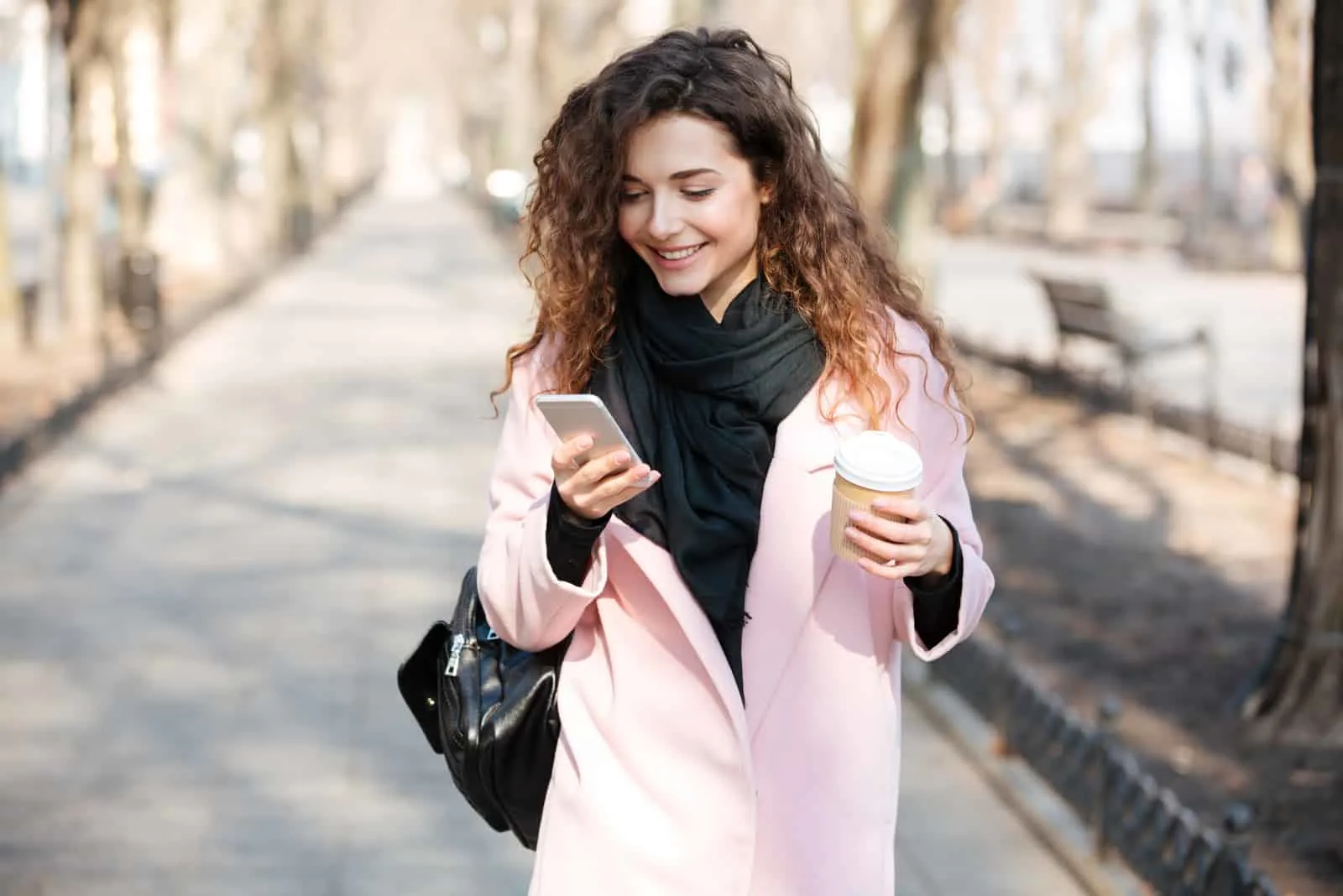 21. My choices are what make me unique.
22. I fantasized about being some sort of a princess.
23. Darling, I chase goals, not people.
24. Strong women rule the world.
25. The No. 1 rule of being a lady: stay classy.
26. The way you carry a style reflects your personality.
27. Being classy isn't a choice. It's a lifestyle.
28. Girly and flirty to edgy and chic.
29. She turns heads with all her clothes on. . . imagine that.
30. Be a girl with a mind, a woman with attitude, and a lady with class.
31. Classy is when a woman has everything to flaunt but chooses not to show it.
32. Your vibe attracts your tribe.
See also: 71 Best Hanging Out With Friends Quotes And Captions
Self-Love Selfie Captions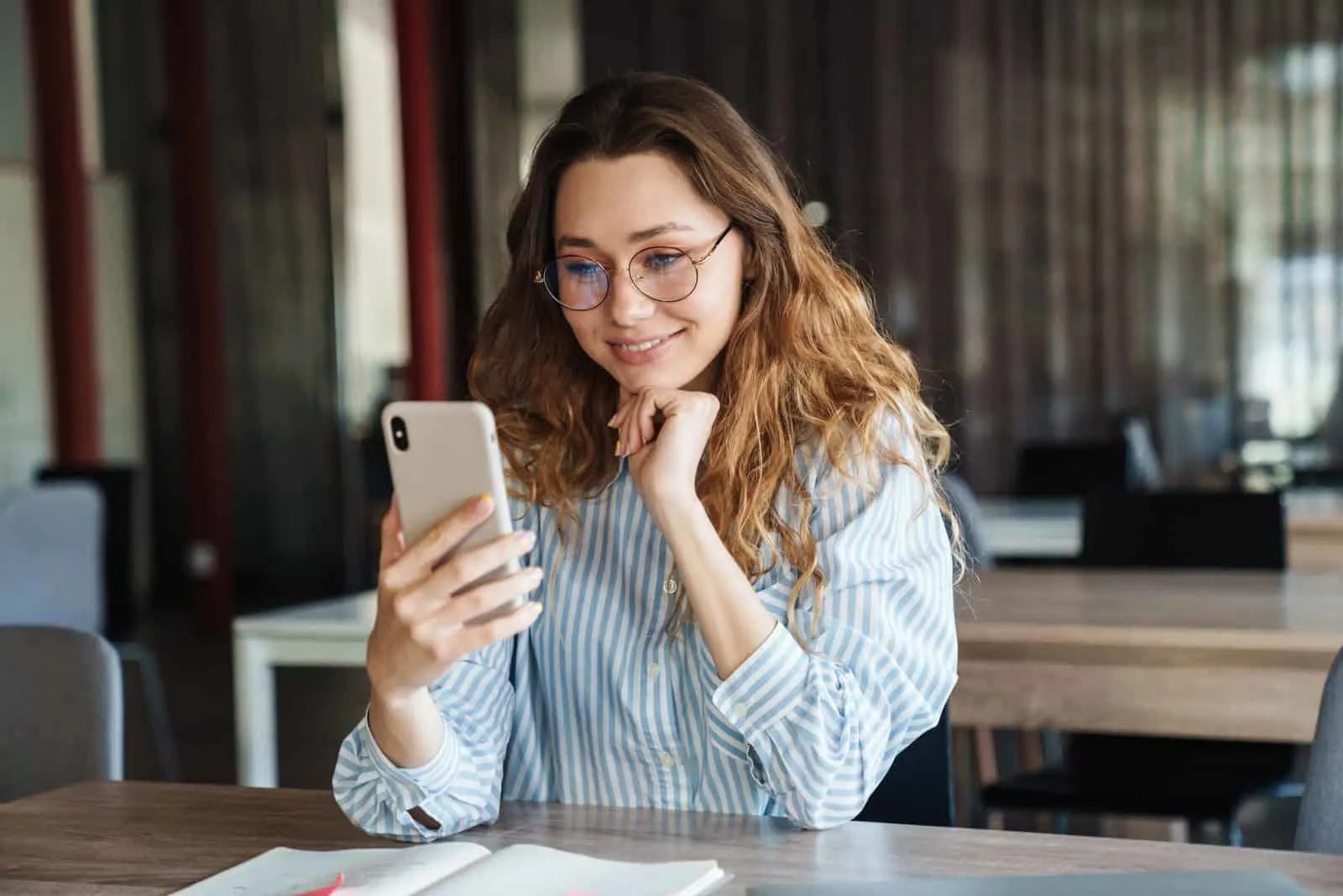 1. Self-love compels you to do what your heart wants, not what your fear wants you to do.
2. You can't pour from an empty cup. Take care of yourself first.
3. You carry so much love in your heart. Give some to yourself.
4. Your relationship with yourself sets the tone for every other relationship you have.
5. I am ME, and that is my power.
6. Regardless of how the world feels about you, choose to love yourself a little more every day.
7. Being yourself is the prettiest thing you can be.
8. Give yourself a pat on the back every time you fall down and pull yourself up.
9. Self-love is the best love.
10. Owning our story and loving ourselves through that process is the bravest thing that we'll ever do.
11. Self-love is essential.
12. One day, I woke up and realized I was not made for anyone. I was made for me. I am my own.
13. Beauty comes in all sizes.
14. Beauty begins the moment you decide to be yourself.
15. Life is too short to spend at war with yourself.
16. Take time to make your soul happy.
17. I am my own heroine.
18. If you want to give light to others, you have to glow yourself.
19. Beauty begins the moment you decide to be yourself.
20. Stop suffocating yourself by comparing your life with a second person; you will lose the ability to love yourself.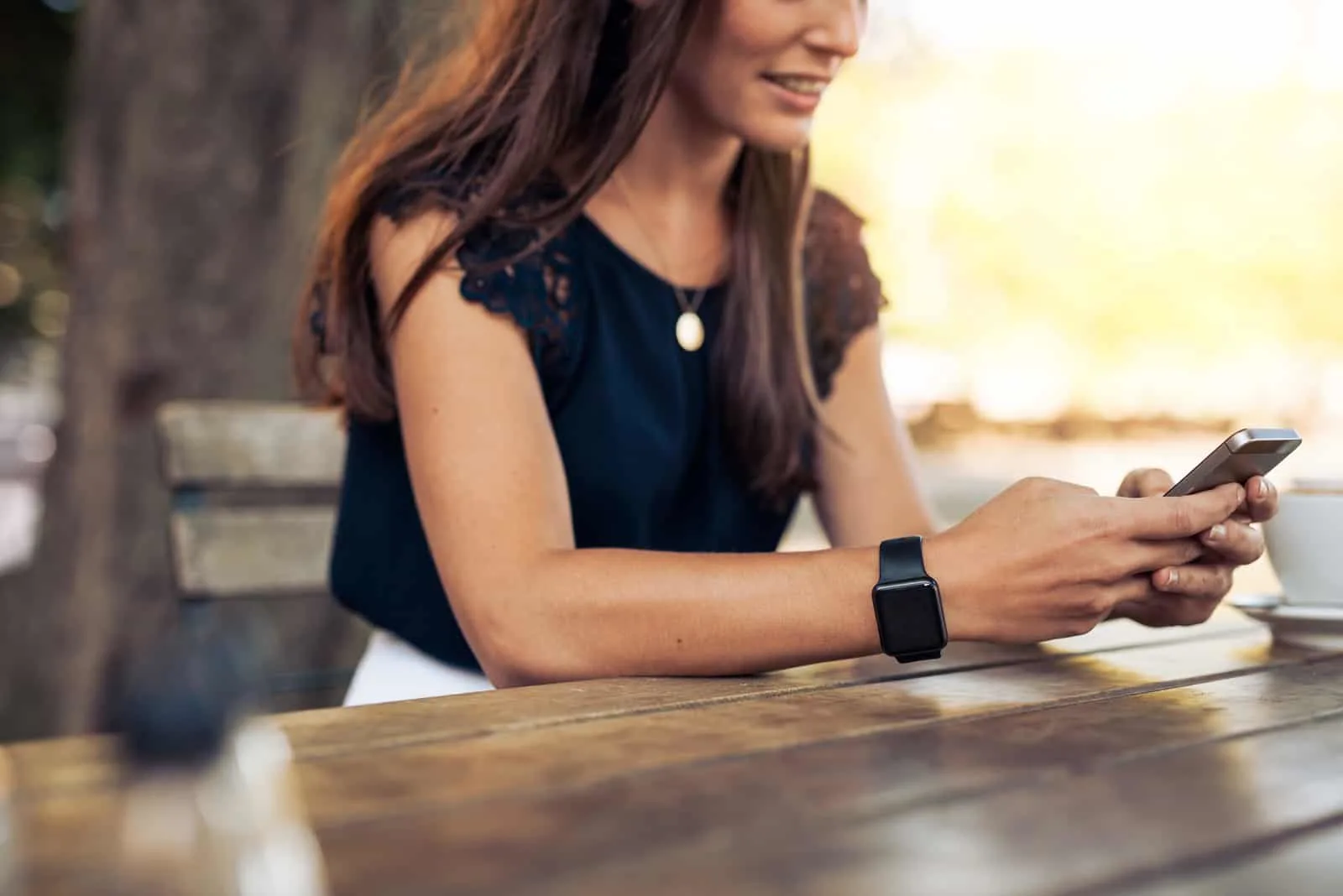 21. Dare to love yourself as if you were a rainbow with gold at both ends.
22. You have the ability to carry and spread so much love in the world; reserve some love for yourself too.
23. I belong deeply to myself.
24. Choose yourself.
25. My self-worth is not determined by others.
26. You do not have to be at war with yourself even when the entire world is at war with you.
27. Offering admiration for yourself is everything.
28. Success is liking yourself, liking what you do, and liking how you do it.
29. Self-love is the greatest middle finger of all time.
30. Work on you, for you.
31. Embrace the glorious mess that you are.
32. Self-love begins with an act of compassion towards ourselves and not by comparing our lives with others.
33. Don't forget to fall in love with yourself first.
34. Self-love is the elixir of an immortal heart.
35. A woman can be completely unstoppable after she realizes how much she is worth.
36. You are enough. A thousand times enough.
37. I'm the perfect combination of all my flaws.
See also: 200 Daily Self-Love Affirmations To Boost Your Confidence
Badass Attitude Instagram Captions For Girls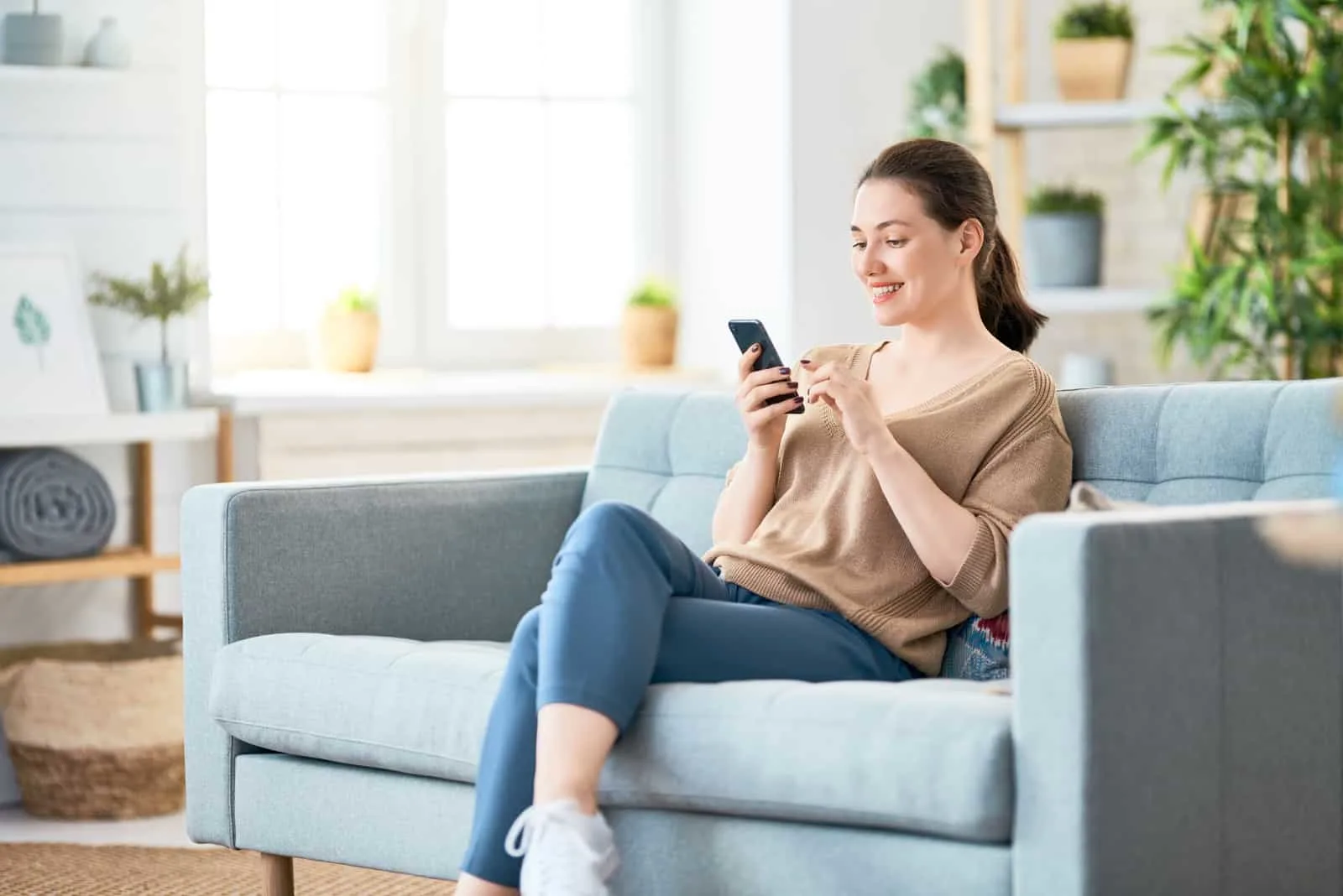 1. She acts as the summer and walks like the rain.
2. I know looks are not everything, but I have them just in case.
3. I would use a caption, but I've already got your attention.
4. I am not a one-in-a-million kinda girl. I am once in a lifetime.
5. Above all, be the heroine of your life, not the victim.
6. I don't make choices. I make moves.
7. A flower doesn't think of competing with the flower next to it. It just blooms.
8. Find me where the wild things are.
9. Make me angry, and I'll register your death certificate.
10. Sweet as sugar, hard as ice. Hurt me once, I'll kill you twice.
11. Sunshine mixed with a little hurricane!
12. I'll never try to fit in. I was born to STAND OUT.
13. I am unique.
14. You couldn't handle me even if I came with instructions.
15. Take off that shyness and wear some red.
16. I'm a blur, a speeding bullet you can't catch.
17. Not everyone likes me, but not everyone matters.
18. Black as the devil, hot as hell, pure as an angel, and sweet as love.
19. I would rather die on my feet than live on my knees.
20. Warning: You might fall in love with me.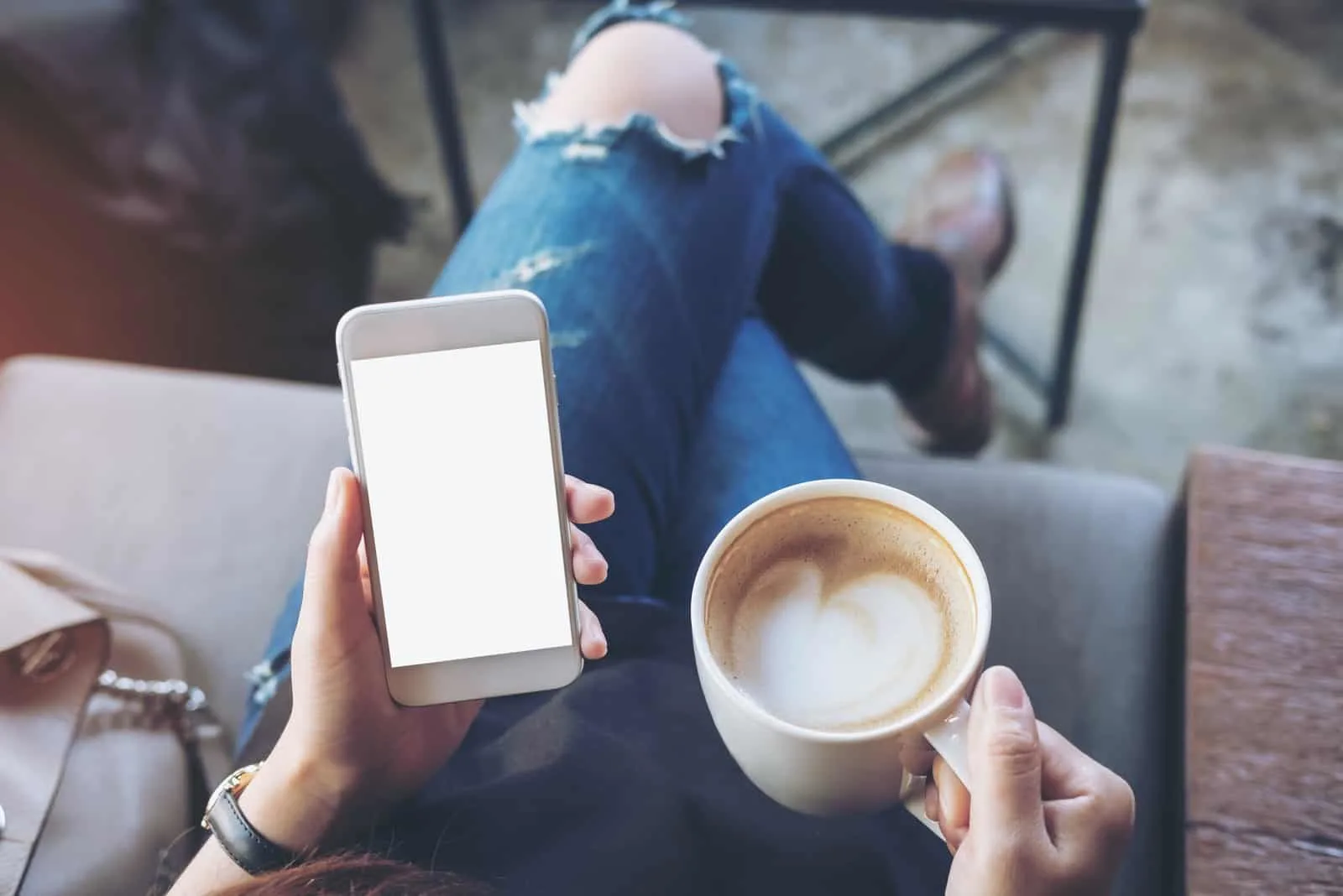 21. Living my life in my style.
22. Some girls won't dance to the beat of the track.
23. If I were you, I would adore me.
24. I'm a firm believer that sometimes it's right to do the wrong thing.
25. Love me or hate me, I'm still gonna shine.
26. Women are like teabags; we don't know our own strength until we are in hot water.
27. I forgive people by forgetting them.
28. What others think of me is none of my business.
29. A strong woman is one who continues to persevere no matter what life may through her way.
30. Do not mess with a girl of short height.
31. Good girls go to heaven; bad girls go everywhere.
32. When you thought I was a worrier, you found a warrior.
33. Looking in the mirror, I see the only competition I have.
34. Sweet as sugar, cold as ice. Hurt me once, I will break you thrice.
35. Behind every successful woman is herself.
36. I will not let age change me. I will change the way I age!
37. Darling, I'm a nightmare, dressed like a daydream.
38. Make them stop and stare.
39. I don't compete for a spot. I am the spot.
40. I am the mixture of a cutie with a mission and a hottie with ambition.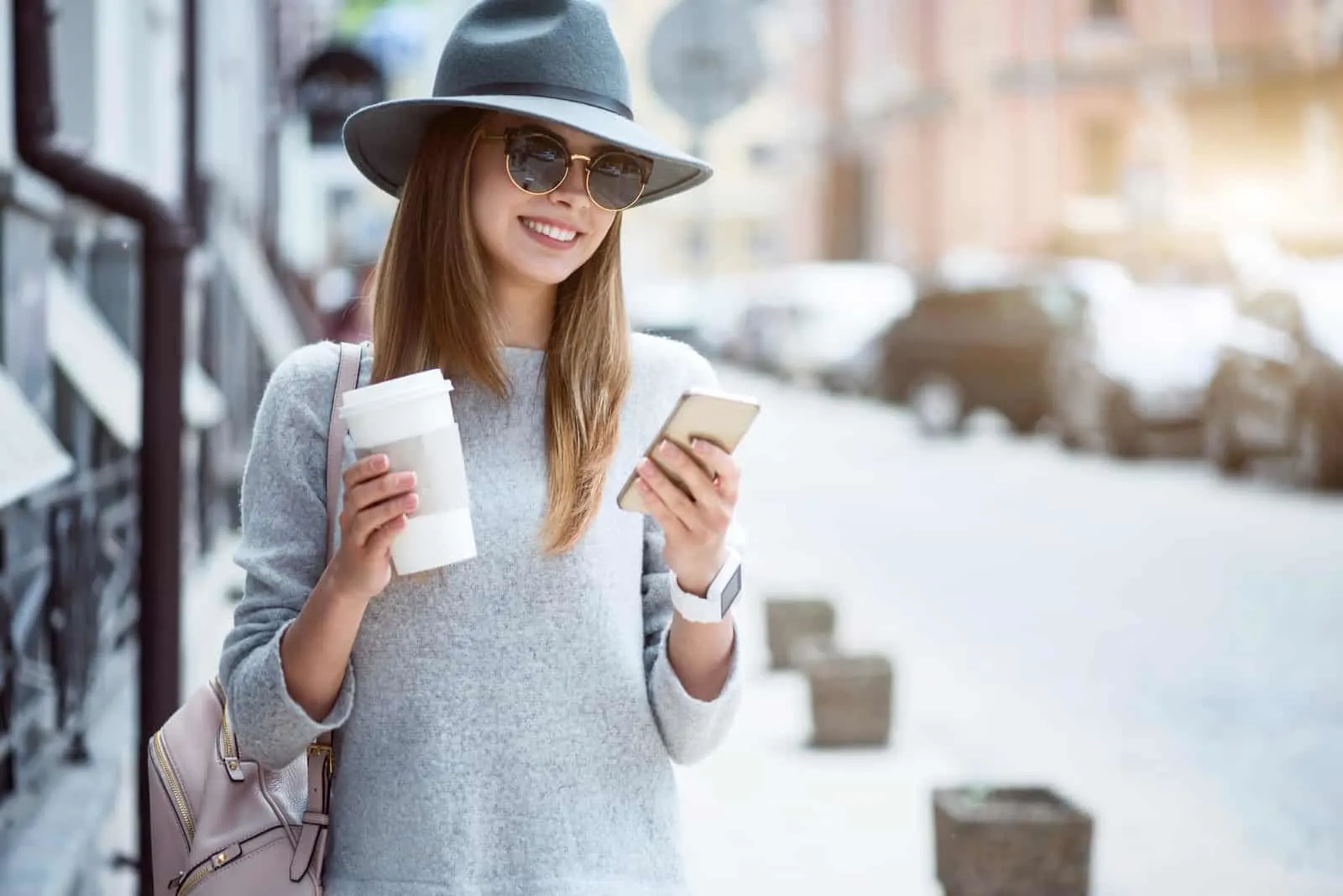 41. Down to earth but still above you.
42. My time is now
43. Love your haters; they're your biggest fans.
44. I am what I am: a fighter.
45. I am not perfect. I am original.
Sassy Captions For Girls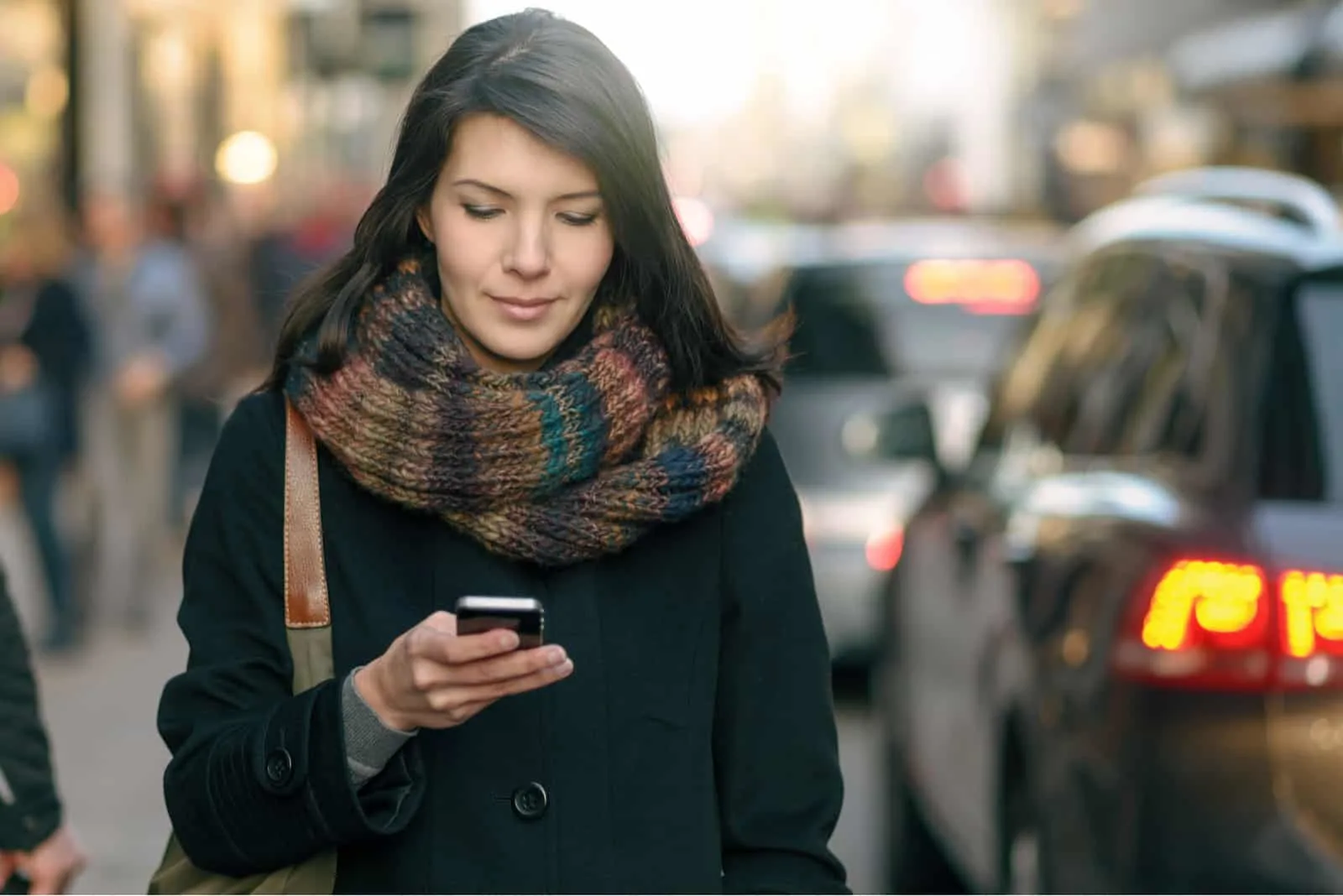 1. Beauty never asks for attention.
2. Does my sparkle burn your eyes?
3. They told me I couldn't; that's why I did.
4. In this deck, I'm the queen, and you're the joker.
5. I decided on the vibe.
6. Once a queen, always a queen.
7. Throw sass around like confetti.
8. We wear crowns over here.
9. I'm sorry I exist; here, a selfie.
10. Oh darling, go buy a personality.
11. I am not trying to be cool. It's what I am.
12. There is no competition, but nobody can be me.
13. I do not beg. I brag.
14. It's not my attitude. It's my style.
15. People will stare; make it worthwhile.
16. Cinderella by day. SIN-derella by night.
17. I am who I am; your approval isn't needed.
18. I'm not arguing. I'm just explaining why I'm right.
19. My personality is sassy and cheeky.
20. If you can't handle the sass, you can't handle this ass.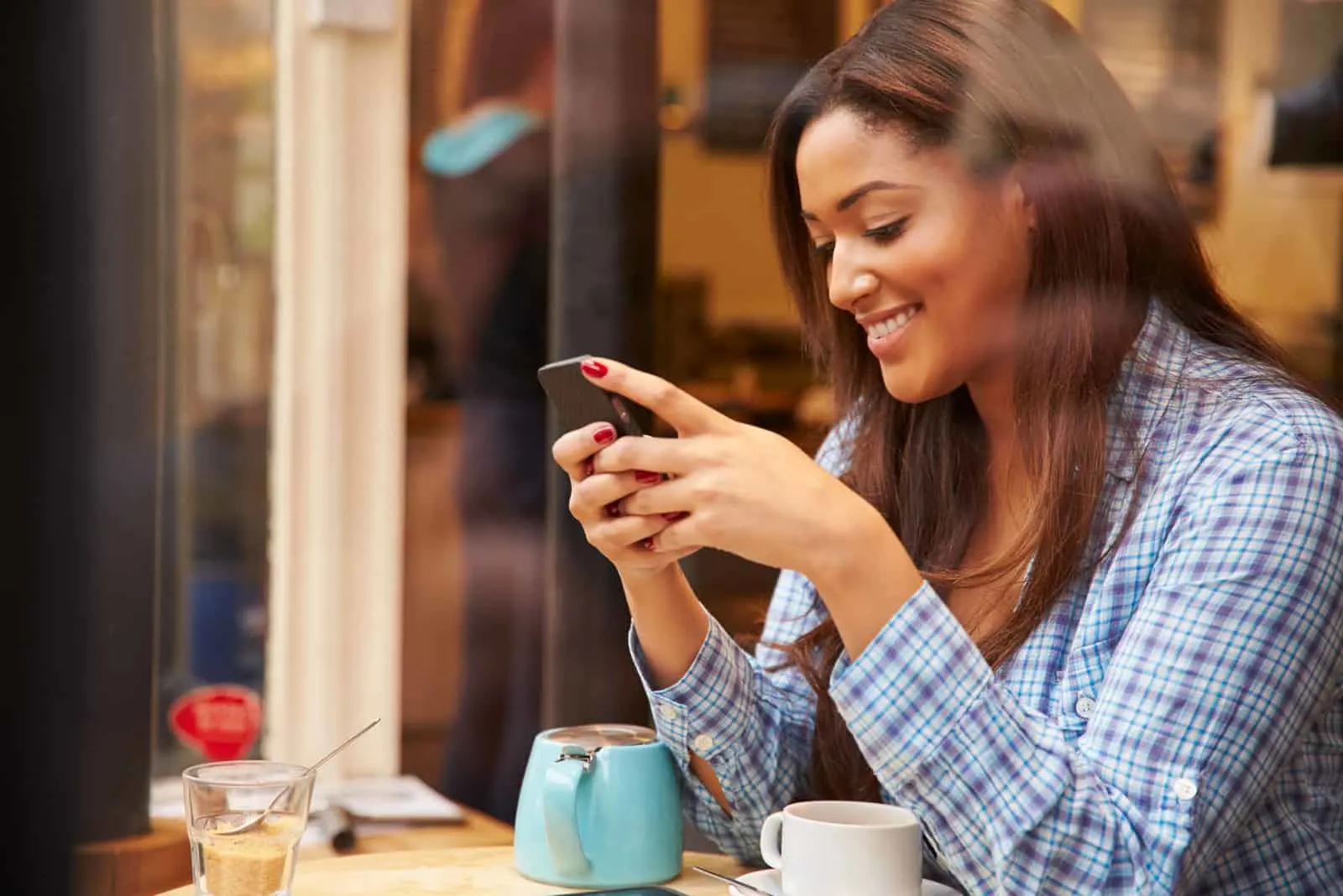 21. Some call it arrogant. I call it confident.
22. I'm a wonder. The wonder of all wonders.
23. I feel like my attitude has an attitude of itself.
24. It's cool being me.
25. Too good for you.
26. I run on coffee, sarcasm, and lipstick.
27. People say I act like I don't care. I'm not acting.
28. I don't have an attitude problem, I just carry a personality you can't handle.
29. I ain't worry about y'all.
30. I'm tough, ambitious, and know exactly what I want. If that makes me a bitch, okay.
31. I am a bit sassy with some sarcasm thrown into the mix but stoic at the same time – and brash.
32. Why am I late? My nail polish had to dry first.
33. Behind every bad bitch is a sweet girl who got tired of everyone's bullshit.
34. Get on my level.
35. Gravity can't forget to pull me back to the ground again.
Savage Photo Captions For Girls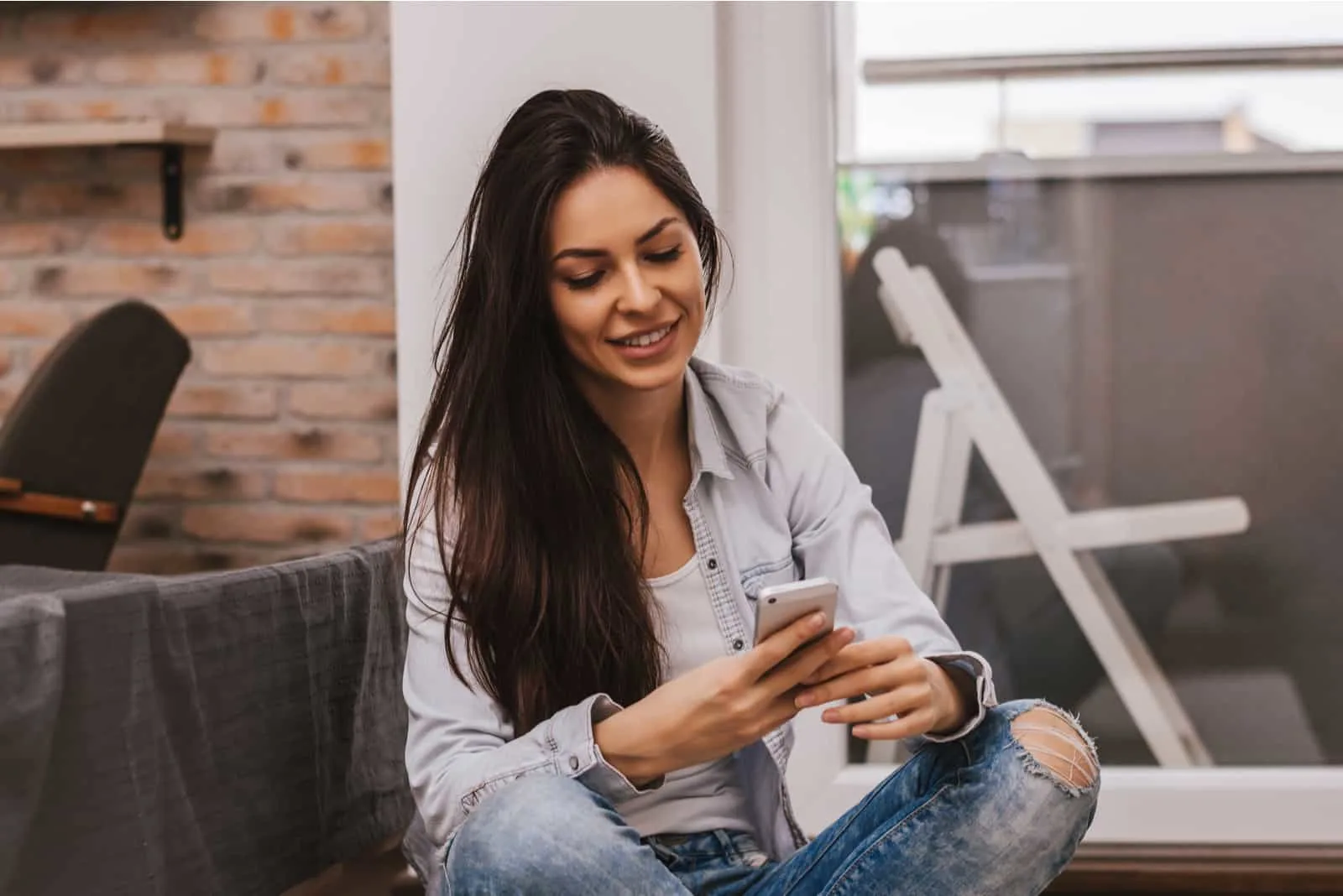 1. I am an intoxicating collection of roses, poems, and stardust.
2. Hating me doesn't make you pretty.
3. I'm the girl you've always wanted.
4. I hope karma slaps you in the face before I do.
5. Be picky with selfies and pickier with men.
6. Revenge? Nah, I'm too lazy. I'm going to sit here and let karma f*** you up.
7. If you were looking for a sign, here it is.
8. Her attitude is kinda savage, but her heart is pure gold.
9. Fear is stupid. So are regrets.
10. I am Fiji water. You are toilet water.
11. Not everybody has to like me. I can't force you to have good taste.
12. Better an oooops, than a what if.
13. Keep rolling your eyes. Maybe you will find your brain somewhere.
14. Queens don't compete with hoes.
15. Sending my selfie to NASA because I'm a star.
16. I don't have Exs, I have Ys. Like, "Why did I ever date you?
17. Hangovers are temporary. But drunk stories are forever.
18. When I get up in the morning, even Satan cries.
19. I would rather be strong because prettiness fades over time. But, strength gets you through bad shit..!
20. My attitude is inversely proportionate to my height.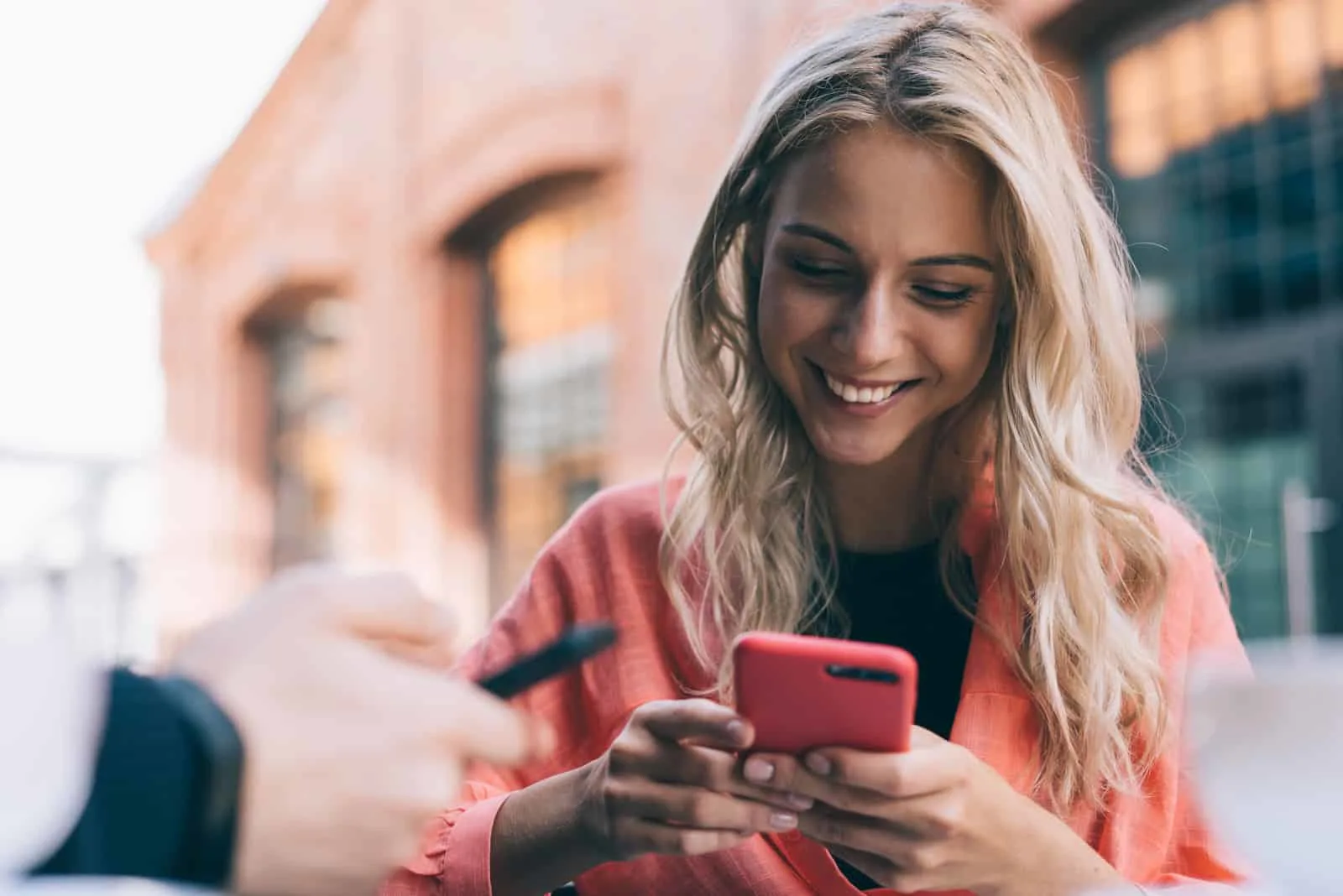 21. Humble with just a hint of Kanye.
22. You can treat me like a joke, but then I will leave you like it's funny.
23. I did not dress this body up to come and waste it here.
24. Goal weight: sexy, strong, and savage.
25. Savage, not average.
26. I don't want to look skinny. I want to look like I could kick your ass.
27. Yeah, I'm single. And you'd have to be amazing to change that.
28. I have not changed. You just didn't know me enough.
29. I'm none of your business.
30. Escape the ordinary.
31. I always laugh when people try to hurt my feelings. As if I have any.
32. You can't spell awesome without ME.
33. I'm not bad. I'm just drawn that way.
34. You can't compare me to the next girl because there is no competition. I'm one of a kind, and that's real.
35. 50% savage, 50% sweetheart.
36. I need a room full of mirrors so I can surround myself with winners.
37. Who's that beauty queen? Oops! I clicked on my profile picture again.
38. Take a ride on my energy.
39. I'm everything you want but can't have.
40. Shuffle the deck. I'm the queen of the pack.
41. I may be a sweet girl, but… if you make me mad, I have a pocket full of crazy waiting to come out!
Hot Insta Captions For Girls
1. Night out with my hot girls.
2. Wake up, workout, look hot.
3. Are you tired of my bikini pics? Good, 'cause I'm not either!
4. Darling, your looks can kill.
5. I'm not trying to be sexy; it's just a way of expressing myself when I move around.
6. I'm sexy, and I know it!
7. 50% savage, 50% hotness.
8. I am cool, but global warming made me hot.
9. So sue me for looking so hot tonight.
10. No matter what a woman looks like, if she's confident, she's sexy.
11. Life is better in a bikini.
12. Everyone said I could be anything. So I became sexy!
13. If you're not barefoot, then you're overdressed.
14. Yes, I'm sexy, and I know it.
15. Be a badass – with a good ass.
16. I know I'm lucky that I'm so cute.
17. The more you workout, the weaker his knees get!
18. The sun was doing me favors today, clearly.
19. I like my coffee how I like myself: bitter, dark and too hot.
Funny Instagram Captions For Girls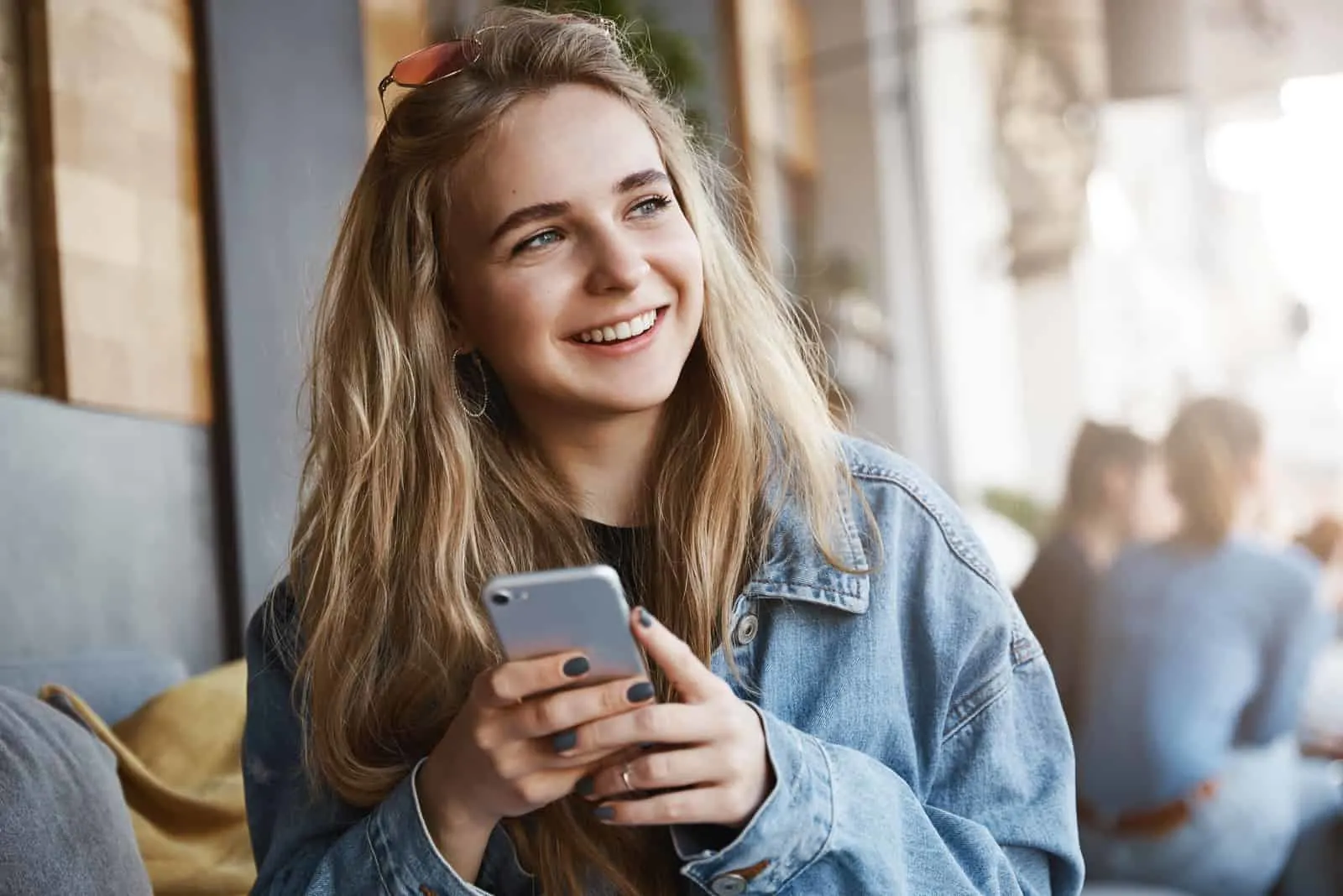 1. Curls run the world.
2. Friday, my second favorite F word.
3. Boys are like purses: cute, full of crap, and can always be replaced.
4. Braless is flawless.
5. Don't be ashamed of yourself. That's your parents' job.
6. Wine + dinner = winner
7. Twinkle, twinkle little star … Sign me up to the nearest bar.
8. It's better to arrive late than to arrive ugly.
9. There is maybe no excuse for laziness, but I'm still looking.
10. Confidence level: Selfie with no filter.
11. I followed a diet, but it didn't follow me back, so I unfollowed it.
12. It's 5 o'clock somewhere.
13. When nothing goes right, go left.
14. I remember the times I had. Some were happy, and some were sad. Memories, me and my partners in crime. Throwing up a thousand times.
15. I am not lazy. I am just on save-energy mode.
16. I'm not a shopaholic. I am helping the economy.
17. You call me an alcoholic. I just call it a damn good time.
18. My hairstyle is called "I tried."
19. I wish my life had background music so I could understand what the hell is going on.
20. I drink to make other people interesting.
21. Do I run? Yes: out of time, patience, and money.
22. Sure, I do marathons. On Netflix.
23. It is men who cannot keep secrets; we can all see who ate the apple!
24. I'm not crazy. I prefer the term mentally hilarious.
25. According to research, chubby women live longer than men who mention it.
26. Body type: Works out but definitely says yes to tacos.
27. I eat cake because it's somebody's birthday somewhere.
28. My hobbies are breakfast, lunch, and dinner.
29. Lifting weights doesn't make women huge. But cupcakes do!
30. Last name Ever, first name Greatest.
31. I'm on a seafood diet. When I see food, I eat it. Happy girls are the prettiest.
32. If you can't handle me with my double chin snapshot, you don't deserve me at my Instagram selfie.
The Best Instagram Quotes And Caption Ideas For Girls

I also decided to add this short list of Instagram and selfie quotes. You can use them in their original form, or they can serve as great and inspiring ideas for your own perfect caption for your next Instagram photo
1. "If you want something said, ask a man; if you want something done, ask a woman." – Margaret Thatcher
2. "Heels and red lipstick will put the fear of God into people." – Dita Von Teese
3. "Imperfections are beauty, madness is genius, and it's better to be absolutely ridiculous than absolutely boring." – Marilyn Monroe
4. "And though she be but little, she is fierce." – William Shakespeare
5. "If you're sad, add more lipstick and attack." – Coco Chanel
6. "There is no limit to what we, as women, can accomplish." – Michelle Obama
7. "Beauty is only skin deep. I think what's really important is finding a balance of mind, body, and spirit." – Jennifer Lopez
8. "Be a first-rate version of yourself, not a second-rate version of someone else." – Judy Garland
9. "Happiness and confidence are the prettiest things you can wear." – Taylor Swift
10. "Always dress like you're going to see your worst enemy." – Gabriella DeMartino
11. "I always wanted to be a femme fatale. Even when I was a young girl, I never really wanted to be a girl. I wanted to be a woman." – Diane von Furstenberg
12. "Cinderella never asked for a prince. She asked for a night off and a dress." – Kiera Cass
13. "A pretty girl is like a melody that haunts you night and day." – Irving Berlin
14. "A girl should be two things: who and what she wants." – Coco Chanel
15. "Unique and different is the next generation of beautiful." – Taylor Swift
16. "A strong woman looks a challenge in the eye and gives it a wink." – Gina Carey
17. "I am a woman with thoughts and questions and shit to say. I say if I'm beautiful. I say if I'm strong. You will not determine my story—I will." – Amy Schumer
18. "Being happy never goes out of style." – Lilly Pulitzer
19. "I can't think of any better representation of beauty than someone who is unafraid to be herself." ­– Emma Stone
20. "I have a tough personality, but then have a very soft side to me. I'm kind of a tomboy, but I throw it together with girly pieces." – Sofia Richie
21. "I'm tough, ambitious, and I know exactly what I want. If that makes me a bitch, okay." –
Madonna
22. "Confidence breeds beauty." – Estee Lauder
23. "We girls, we're tough, darling. Soft on the outside, but, deep down, we're tough." – Kristen Ashley
24. "I am a woman and a warrior. If you think I can't be both, you've been lied to." –
Jennifer Zeynab Joukhadar
Final Words
These Instagram captions for girls will make your entire Insta feed aesthetic and stylish. Just include some of these beautiful captions in your Instagram posts and pics, and watch how your number of followers goes up.
If you want to grow your Insta audience, you need to be original and stand out from the rest. Being different makes you unique, and being unique is what helps you get noticed.