We might live in the digital era where everything seems too fast and messy but when it comes to love, good old-fashioned love poems for him or her will always work like a charm!
They make your day brighter and heart warmer.
A love poem is one of the most beautiful gestures you could make for someone you love , so don't miss the opportunity to surprise him or her and make them feel special!
You see, taking care of your beloved is a challenging job (and there isn't a special formula for it).
But you can be sure that you can never give them too much of your attention and that you can never be too creative.
If you've already given them flowers or chocolate, or bought them something unique, you might consider doing something different this time.
Hmm… maybe sending them or writing on a piece of paper a nice, heartwarming love poem that will make their heart beat faster?
Break the cycle of the modern era and dive into a beautiful sea of romantic love poems for him and her! (And don't forget to make the world a better place by sharing it with others!)
LOVE POEMS FOR HIM
'My Love' by Kerri L. Copeland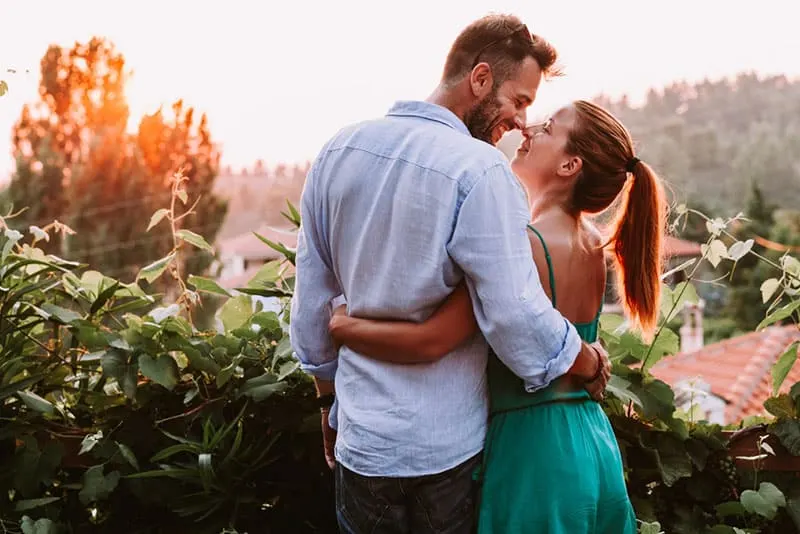 You gave me light
On my darkest of days.
You showed me love
In so many ways.
There's no way at all
I could have what I do
If I hadn't realized
That it's always been you.
Thank you for
The life that we live.
Thank you for
Everything that you give.
Your time, your money,
Your undying loyalty;
have to tell you
You're not getting rid of me!
You balance me out.
You keep me stable.
Without you,
I wouldn't be able
To keep myself going
When the day seems too long.
It just happens to be you
Who helps me stay strong.
As long as you love me,
I promise I'll stay.
I'll love you forever…
Happy Valentine's Day!
'I Know You' by Katie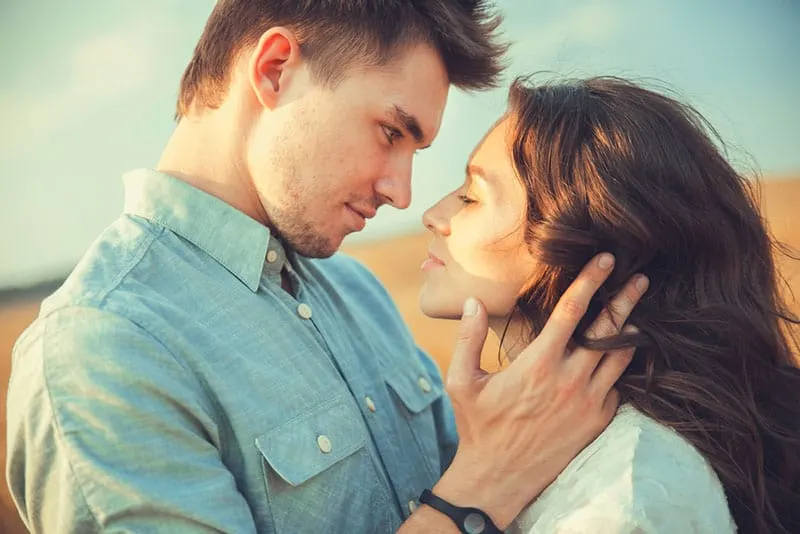 When I first met you,
I felt like I had known you forever,
telling you my secrets
and what I didn't want ever.
You listened to me.
I bet you thought I'd never end.
Who would have thought
we would become more than just friends?
Over a period of time
I got to know the real you.
A boy, so caring and gentle,
with a heart so true.
You've survived your life
with hurt and loneliness by your side.
I told you I'd never leave
because of the feelings I have inside.
I know you
like no one I have ever known,
and sometimes I wonder
what I'd do if you were gone?
So I have decided
time answers all.
If it is meant to be,
time will remove the wall.
I love the way we are together.
You can always make me smile.
Will it ever really be forever?
I guess I will have to wait a while.
Time will reveal what lies ahead,
but always remember
what I have said.
Meeting you has changed my life,
and I really love you so.
The feelings I feel for you,
I am never letting go.
Remember me always
and I will, too.
I always think of
me and you.
'Love So Amazing' by Elaine Chetty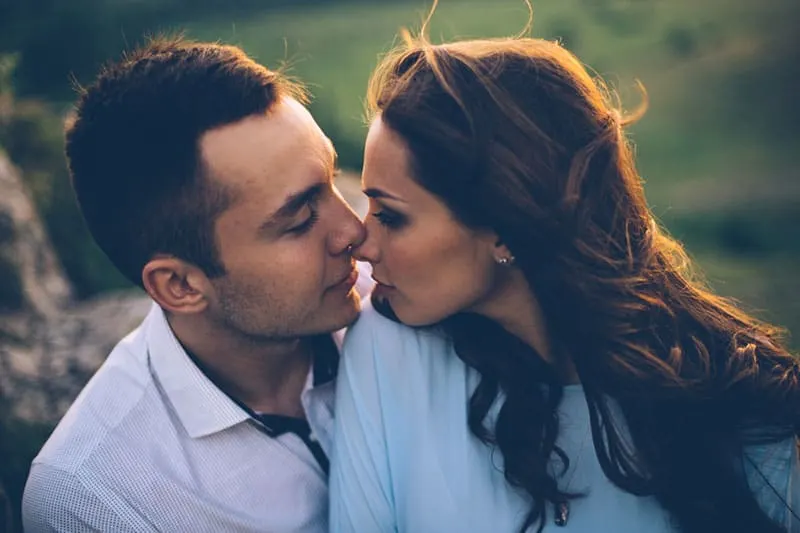 My love for you is like the raging sea,
So powerful and deep it will forever be.
Through storm, wind, and heavy rain,
It will withstand every pain.
Our hearts are so pure and love so sweet.
I love you more with every heartbeat!
'My Confession' by Mmakoma Kamogelo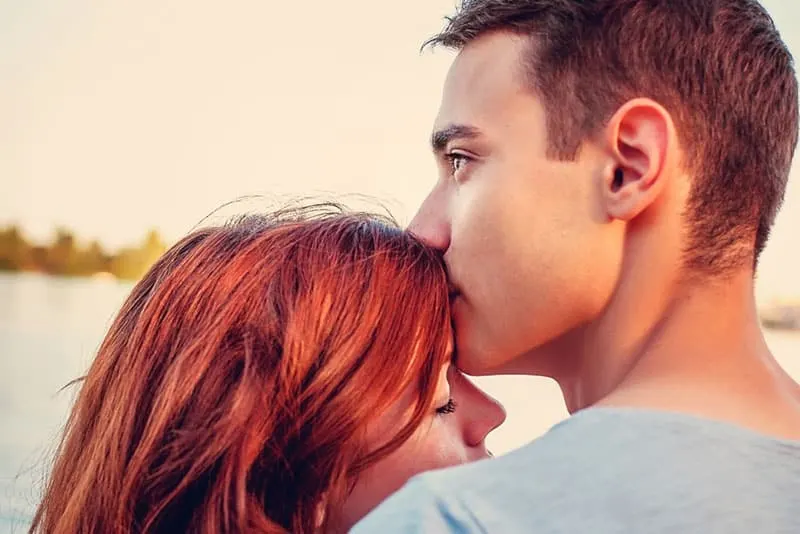 My love for you is uncontrollable.
My feelings for you are unstoppable.
Can't go a day without thinking about you.
Without you, I'm not complete.
With you, my heart finds its beat.
My heart is filled with joy because of your love.
You are my strength, and without you I'm weak.
Before you came into my life, I was
Hopeless, lonely, sad.
When you showed up, I knew that you were sent to me.
You are always here to cheer me up.
Your smile makes me shy,
And sometimes I wonder where you have been all this while,
But I'm just glad that I managed to get you in my life…
YOU FILL MY HEART WITH JOY!
'I Love You' by Shannon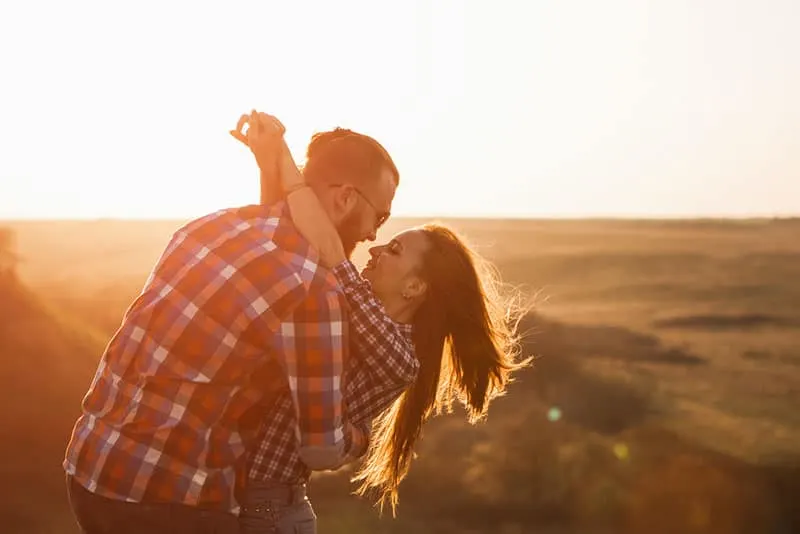 You look at me as if I'm the only girl around.
You make me feel important and never let me down.
You've shown me how to live,
How to smile, what to say.
You've shown me what it's worth
To love someone each and every day.
So this poem goes out to you
For everything you've done,
And I hope now you understand
That baby, you're the one!
I love you!
'You're The Only One' by Lairra Shane Dongon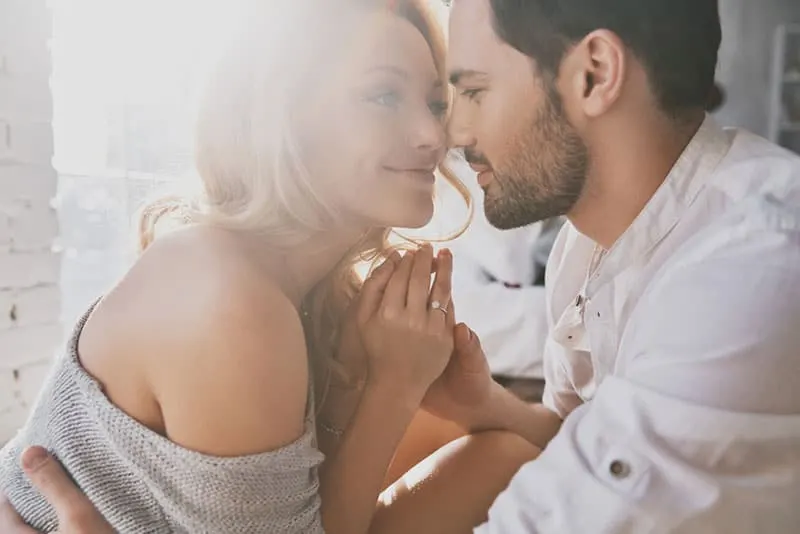 You are the star that lights up the night,
You are the sun that brightens up my life.
You are my knight and shining armor
My one and only protector.
You are the best supporter
My first and only lover
You are the reason behind my smile
And you're the reason why I cry
You're my clown when I'm sad
The medicine when I feel bad.
I love you from the earth to galaxy
And I'm always here when you need me.
You are like a soldier, that makes me feel you're always there
And when you disappear my heart is full of fear.
'Someone Like You' by Jessica Sings
I used to dream of someone like you,
To hold me tight and see me through,
To love my eyes and love my smile,
And when I'm scared, stay with me awhile,
But now I've got you I don't know what to do,
It's amazing this feeling I have for you,
When I look at you my heart melts to the floor,
Everyday I love you more and more,
When life gets me down you're always there,
A good heart like yours is very rare,
You're my world you're my universe my star,
would never change a thing that you are,
All my worries and problems disappear,
When you hold me in your arms I have no fear,
The only fear I have that's true,
Is living my life without someone like you.
'Key To My Heart' by Bridgett Smith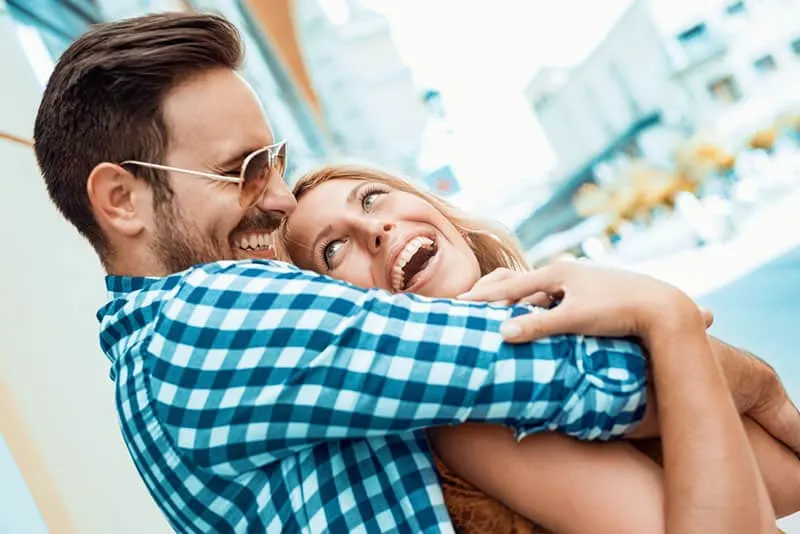 He holds the key to my heart and nothing can tear us apart
I knew I was going to love him from the start
He's my first and my last
No one will take his spot not ever
Cause he loves me in every-way
And he loves me through my hardships
He holds the key to my heart
And if he shall ever lose it
I'll replace it for you cause I know you won't misuse it
He owns the main chamber
Which controls my feelings and emotions
He keeps them safe and proud
And every-time I have a chance I say "I love you out loud"
'Heart In My Hands' by Katiynd Jenkins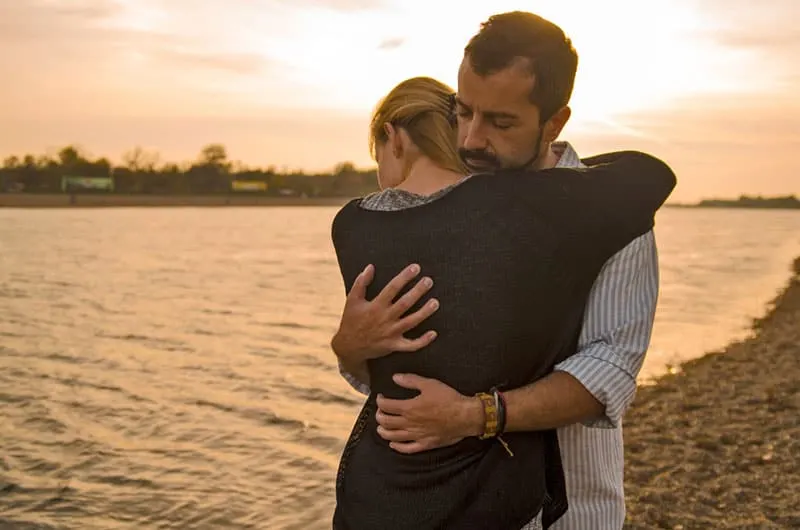 If you said you were cold
I would wrap my arms around you.
If you said you were thirsty I would give you the ocean blue.
I would give you anything: the moon, the stars, the sunset too.
This heart in my hands I hold out to you.
'Come A Little Closer' by Chloe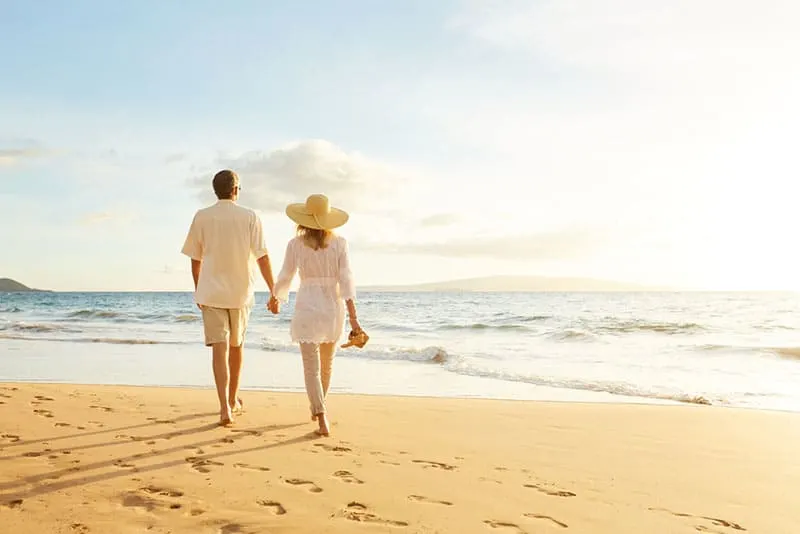 Come a little closer
Honey, come a little closer,
let me whisper in your ear.
Let me tell it to you softly,
So that no one else will hear.
What I have to say is private,
and is just between us two;
just want you, to know how much,
I love the things you do
'No One Like You' by Taleah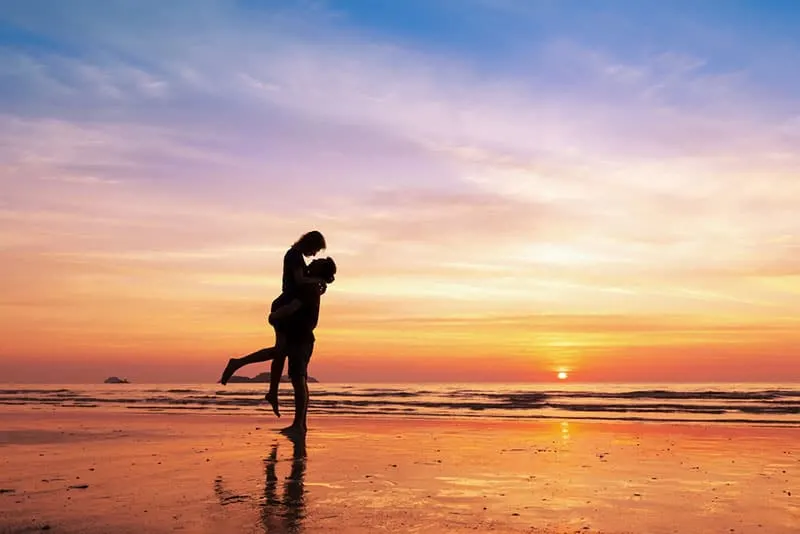 No one loves me like you do
I've never felt like this
you please me in so many ways
with a word, a caress, a kiss
No one understands me like you do
you see me deep inside
you choose to overlook my flaws
the ones I try to hide.
No one satisfies me like you do
when our bodies intertwine
you give me so much with your tender touch
you're amazing and you're mine.
No one loves me like you do
you fulfill my every need
and that is why my darling
I'll follow wherever you lead.
'You're My Everything' by Jetem Westbrook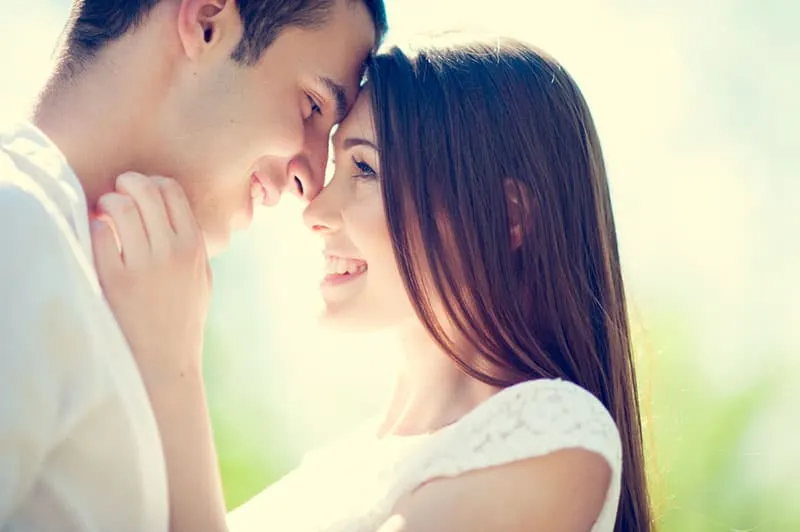 It makes me happy just being by your side.
All these feelings I just can't hide.
You'll always be in my heart.
Can't bear the pain when we are apart.
Nobody is as special as you are to me.
I hope you are beginning to see
Just how much I care for you,
And all my feelings will always be true.
I can't describe how much I care,
But when you need me, I'll be there
To wipe those tears when you are sad,
To make you happy when you are mad.
All these things I can really do.
Just remember I'm thinking of you!
'What I Love About You' by Nidhi Kaul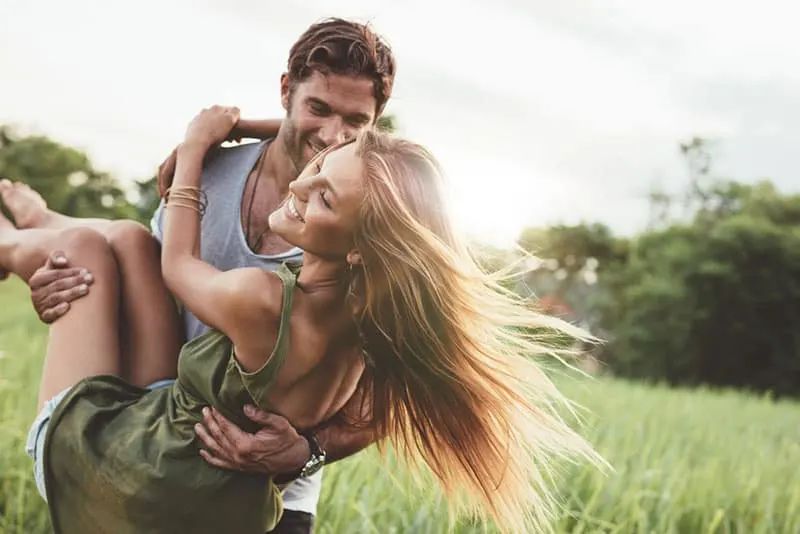 The sparkle in your eye,
The warmth of your skin,
Your breath on my neck
That shakes me within.
The touch of your hand,
The smell of your hair,
The naughtiness in your smile,
That strength in your stare.
Your kiss on my lips,
Your body near mine,
The stroke of your touch,
akes everything feel fine.
The compassion in your touch,
The power in your face,
The beating of your heart,
That we may never end our embrace.
The beauty of your kiss,
And that magic in your touch.
It is for all these reasons and more
Why I love you so much…
'You Mean The World To Me' by Karly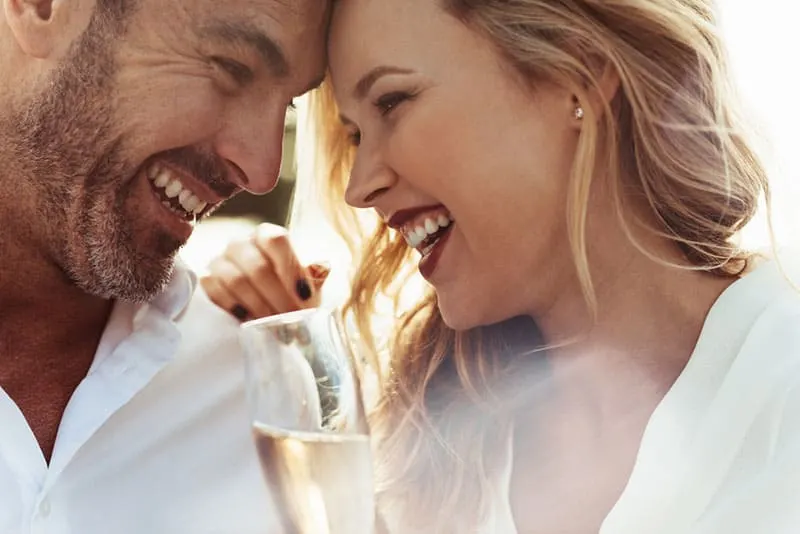 You mean the world to me.
Nothing will ever come between us.
No matter what anybody says or does,
You will always be in my heart,
Forever and ever.
Your spot will never be replaced.
You hold the key to my heart,
And you have since we met.
I will love you forever,
And no matter how much we fight,
Things will be okay.
Like I said, I will love you forever,
No matter what.
'Perfect In My Eyes' by Jenna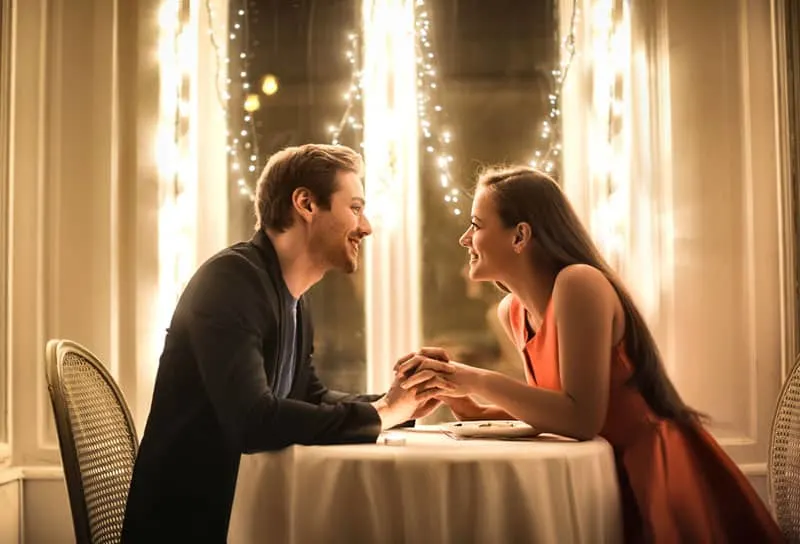 I love the way you care for me.
I love the way you make me feel safe when wrapped in your arms.
I love the way you protect me.
I love the way you'll always be there for me.
So many things I love about you, it's hard to name them all.
I love the way you talk to me.
I love the way you kiss me.
I love the way you look at me.
I love your eyes.
I love your smile.
I love your voice.
I love everything about you.
You're perfect in my eyes.
'Reason' by Elizabeth Cantrell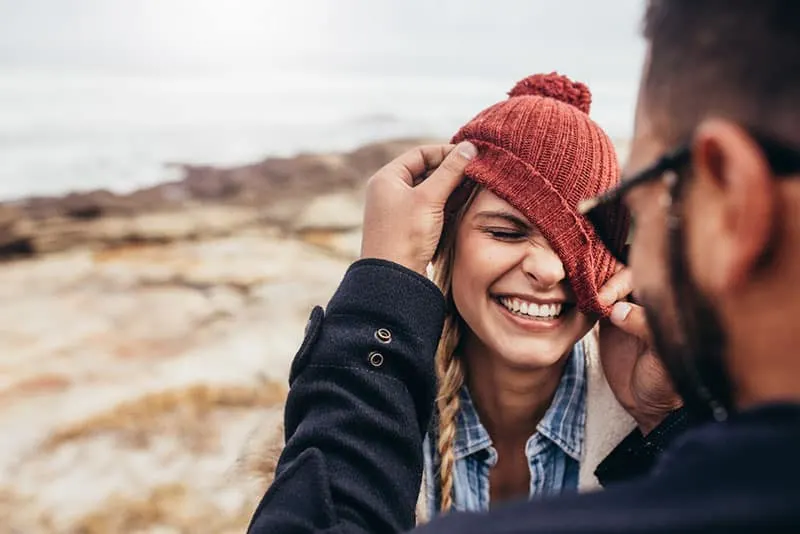 The way I feel about you
can hardly be described,
what is harder still
is how hard it is to hide.
You're everything to me
and that cannot be changed,
and if you disagree
you'd have to be deranged.
The only thing that I regret
is not telling you before,
but I was scared that you would want
to be friends and nothing more.
I'm glad that we're together now.
I couldn't feel more alive.
You're the only reason,
I'm so happy and a strive.
You're my reason for living.
My only reason to shine,
and the only reason that is,
is because you are mine.
'I'll Go Anywhere With You' by Caitlin J. Monroe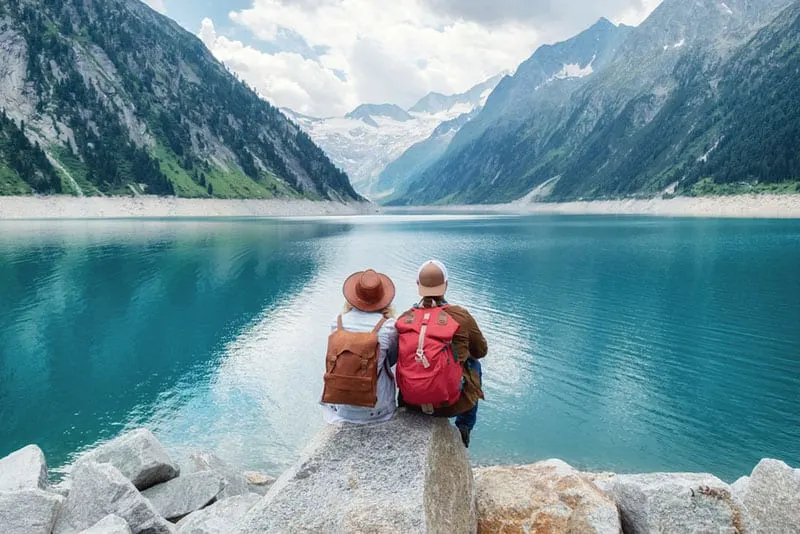 Let's run away.
I don't care where.
It doesn't really matter,
As long as you're there.
Hawaii, Canada, or Disney Land,
They're fine with me
If you're holding my hand.
You're the one person
I'd want by my side.
Just say you'll go with me
Then, where, we'll decide.
Where shall we go when it's just us two?
I'll go anywhere at all,
As long as it's with you.
'I Love The Way' by Margo
I love the way you tell me that I'm beautiful,
and the way you make me laugh like no one else.
I love the way you move the hair away from my eyes,
and then kiss me on my face.
I love the way when you take me to the park
and put your hands around my waist as we watch the sunset together and feel the ocean breeze.
I love the way you'd sing to me at random moments,
and look at me and smile.
I love the way you leave the smell of your cologne on my clothes after we hug
I love the way you would send me my favorite flowers
along with an " I LOVE YOU" card.
I love the way you speak your mind and tell me about your opinions.
I love the way you're not afraid to cry and show your feelings.
I love the way you call me in the middle of the day just to say " I LOVE YOU"
and say how much you miss me.
I love the way you tell your friends about me and smile when you do.
I love the way you whisper into my ear, the way your voice sounds so close to me.
it feels like I'm dreaming.
I love the way you do all of these and the fact that you're not ashamed to do it.
I love the way you treat me,
and I'm glad to be yours…
'For Her' by Jamie Emm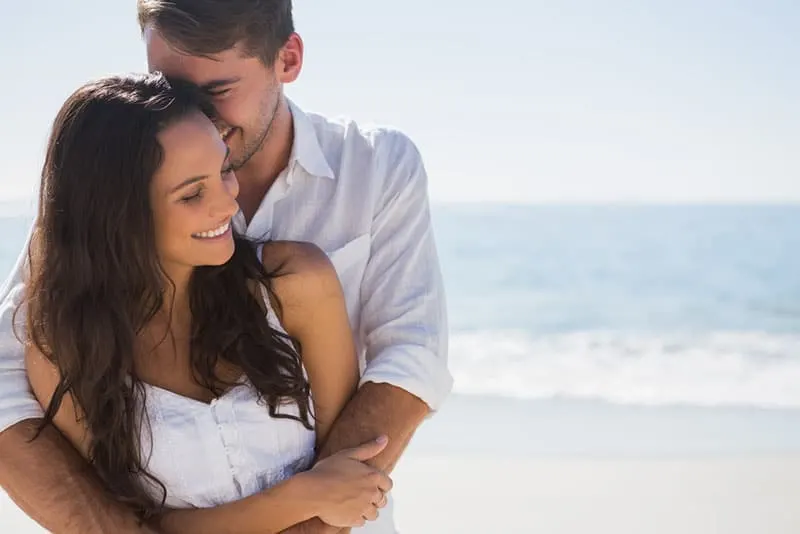 Your lips so soft and red,
the thought of kissing you is stuck in my head.
Your beauty so bright and warm,
shining through the darkest storm.
Your eyes sparkle like stars in the night sky.
When I stare into them I feel like I am soaring high.
My love for you is pure and true.
I never stop thinking of you.
The sound of your voice saying, "I love you," makes my heart pound,
because I know my one and only I've truly found.
I promise to love you for every moment of forever,
and when everything else crumbles, I will never.
I am your armor to protect you from harm,
like you are to me, a lucky charm.
For you are my heart, my soul.
Baby, you are my whole world.
'So Happy And So Proud' by Scott Sabatini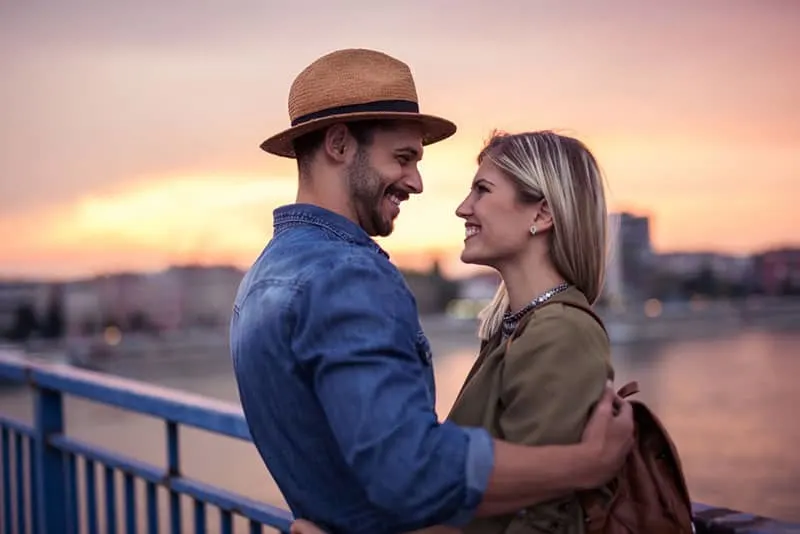 Thoughts of you surround me.
You're the beating of my heart.
The love you give defines me.
My life is no longer dark.
You give your hand so sweetly.
I am lost if you're away.
You have me so completely.
I cherish you night and day.
Without your breath, I cannot live.
I need your lips on mine.
Nothing at all I wouldn't give.
I'll take nothing and be fine.
For in your arms I'm always home,
So happy and so proud.
Never a day you'll feel alone,
And I'll yell it oh so loud.
I love you with all my heart.
'Our Love' by John P. Read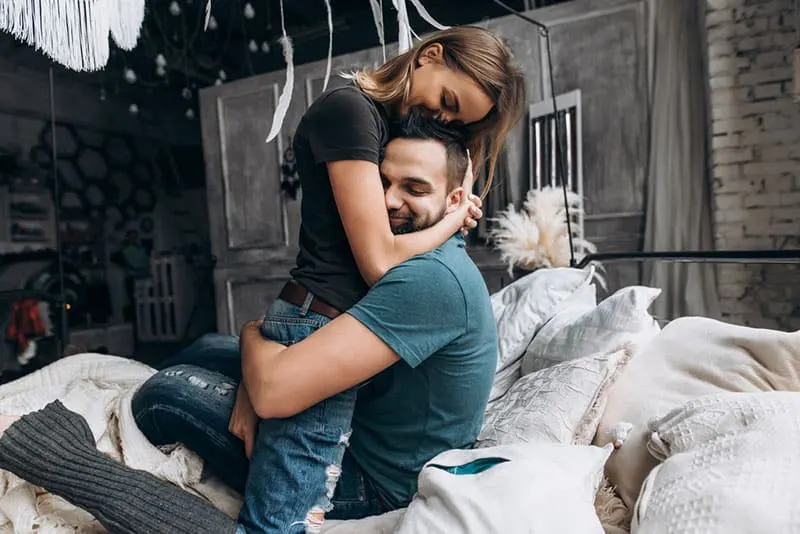 L is for 'laughter' we had along the way.
O is for 'optimism' you gave me every day.
V is for 'value' of being my best friend.
E is for 'eternity,' a love that has no end.
'Until You Came' by James Toles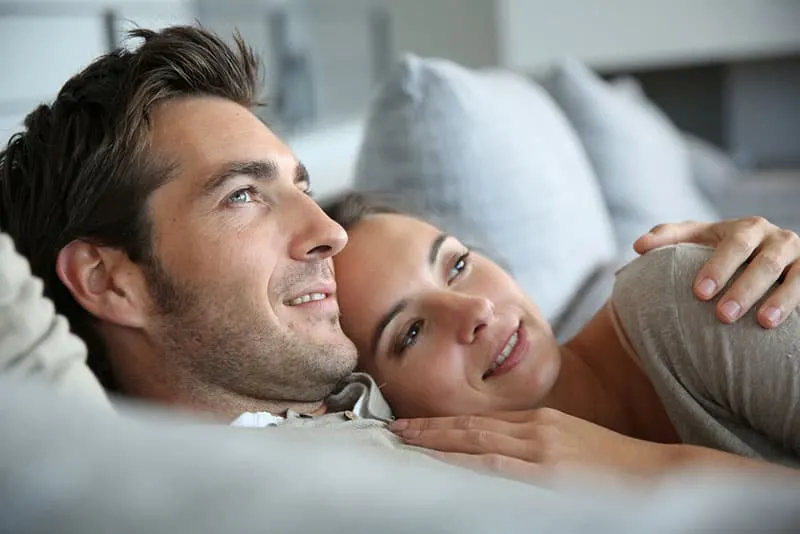 Until you came into my world,
there was nothing but darkness and gloom.
My world was missing the clouds and the sun,
and also the stars and the moon.
I never believed in magic,
but you just appeared from thin air.
I thought I would only be lonely in life,
but now I'm a complete a pair.
You make me who I am at this point,
mold me in every way.
There's not a precious moment,
where I do not want to give you my entire day.
The passion between us is strong,
ferocious to those that see.
The feelings that are shared between us.
Me for you and you for me.
'Hopelessly In Love' by Keith Hank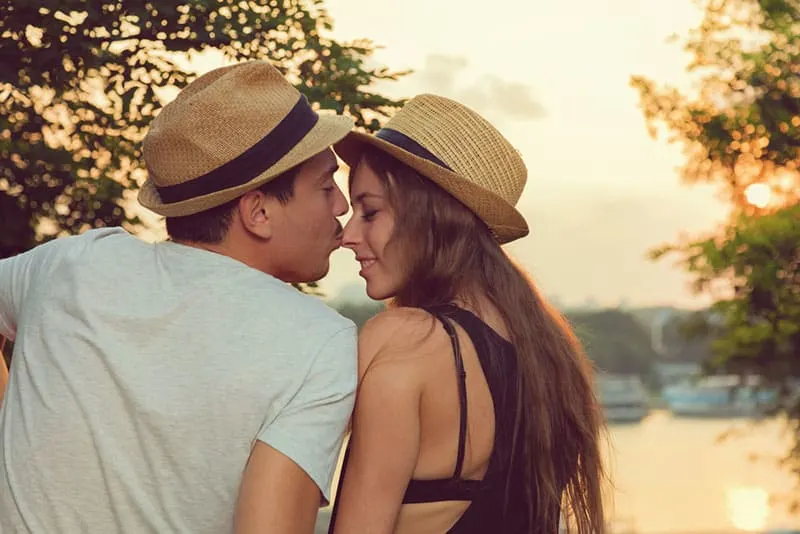 Before I met you,
I felt that I couldn't love anyone,
That nobody would be able to fill the void in my heart,
But that all changed when I met you.
Then I came to realize you were always on my mind.
You're funny and sweet.
You make me laugh and smile.
You take away all my anger and sadness.
You make me weak when I talk to you.
Then I started to write poems about you.
Now I have come to realize that I am hopelessly in love with you.
'My Everything' by Emarah H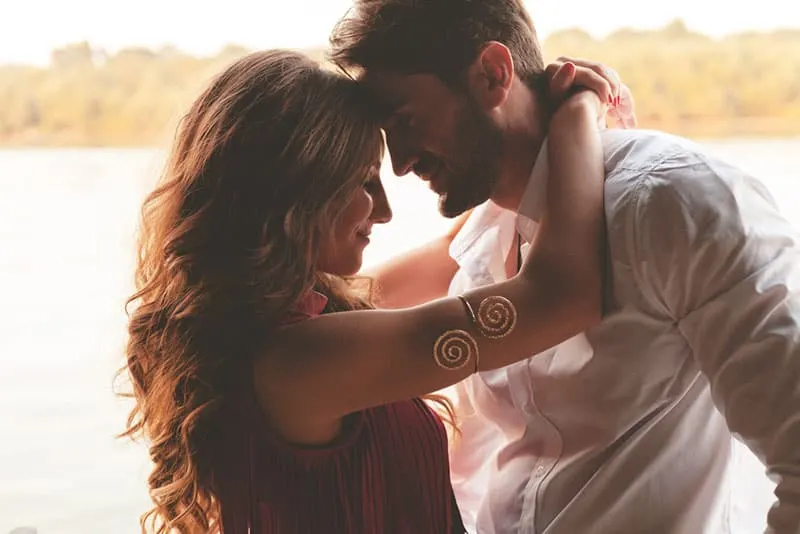 Why are you so beautiful?
Why do you take my breath away?
How did I get so lucky?
How are you perfect in every single way?
Your laugh should be illegal because it's too cute.
I never want to spend a minute without you.
The way you kiss me takes my breath away.
Seeing you is the best part of my day.
You are so special,
And I'm glad that I can say you are mine,
Because when I'm with you I feel extraordinary
All of the time.
'A Toast To Forever' by Josh Mertens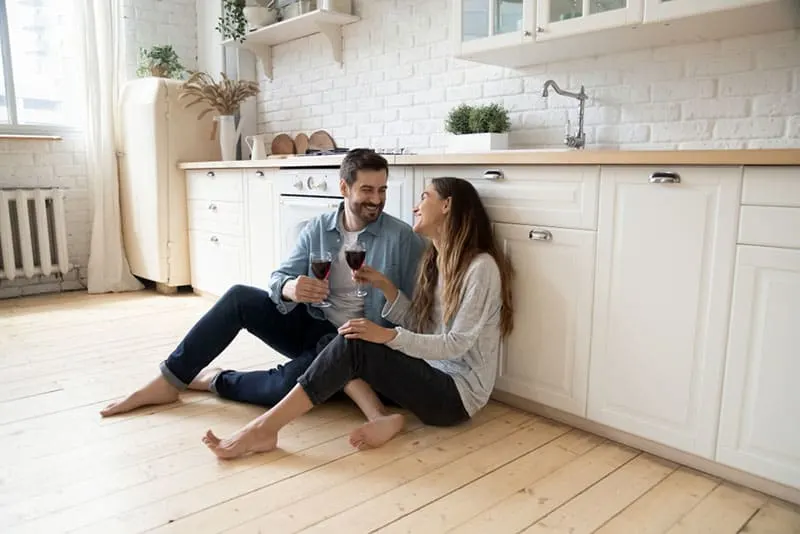 You're the one I can't live without
This fact is true, I have no doubt
I love the way you smile at me
I love the way together we're free
You may be strange and slightly loony
But all this means nothing to me
Because you are who you are
And I can see your beauty
Inside and out
Which is what threw me
When everyday I see you
Till then I cannot wait
To know what we will go through
Are in the hands of fate
The first time that I saw you
I knew I must steal your heart
I hope that it's mine forever
And that we never do part.
You are the one I love the most
And to this here fact I propose a toast;
May we grow old and still have fun
Because I love you and my heart you've won.
'My Angel, My Girlfriend' by Rick Morley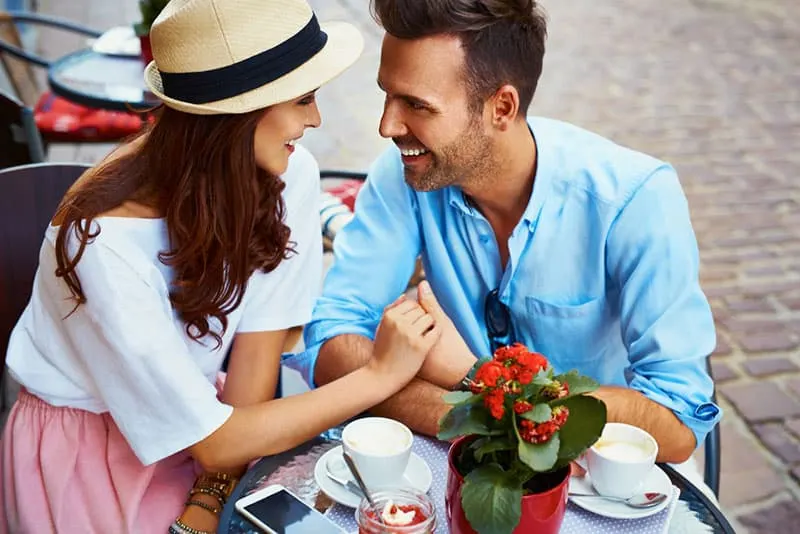 Some people believe there is a one,
The one who points your way to the sun.
A person they believe makes them complete,
he one who will support when facing defeat.
You are my angel, my one and only,
My forever love, so we'll never be lonely.
You've brought to my life all your love and care.
It made me see when I realized how rare
It is to meet your angel, or their lifetime one,
Through you and my children, whose life has begun.
What you've done, you've illuminated my soul.
It's you and your love that has made me whole.
The feel of your love, your soft touch and caress,
We're tight, so close; your heart beats in my chest.
All that we have always felt missing before.
Though I love you today, tomorrow it will be more.
Our love is life; we are the strongest tree,
Which will always grow forever, like you and me.
You have opened my heart and held it so dear.
You are my angel and will always keep it near.
You have seen my ups and cared when I was low.
You are my angel; I just need you to know.
You entered my life through a ray of sun above,
And when we leave, we will leave together in love.
My love for you has become my reason to be.
I hope one day you'll find your angel in me.
'You' by Bryce Jennings
It's that look in your eye.
It's the smile on your face
That makes time slip by,And I know I'm in a better place.
It's the memories of you I have
That make any grey sky turn blue
And lets me know these feelings I have
Are true.
Getting lost in my dreams
With the mere image of you.
It's hard to imagine; it seems
A future lost, one without you.
So I leave my arms open,
And I'll wish and may pray,
Eyes focused and hoping
For your embrace just one more day.
'When I Am With Her' by Richard Giron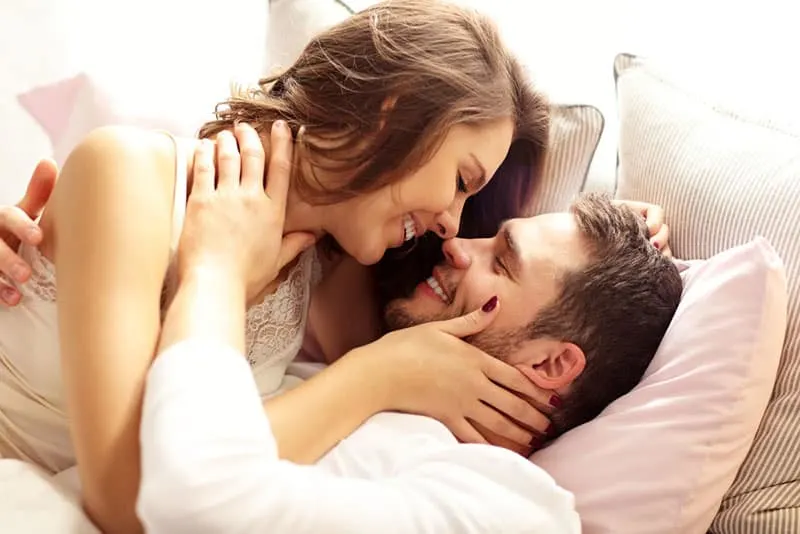 When I am without her,
the sun doesn't shine as brightly.
When I am without her,
the clouds are dark and foreboding.
When I am without her,
the birds don't sing as sweetly.
When I am without her,
the walls close in on me.
When I am without her,
in the depths of my hell, whispering her name sustains me.
But when I am with her,
she lifts me up.
When I am with her,
I have the strength to move mountains.
When I am with her,
I can withstand anything.
When I am with her,
her smile warms my very soul.
When I am with her,
the angels sing her name.
When I am with her,
I fall in love all over again.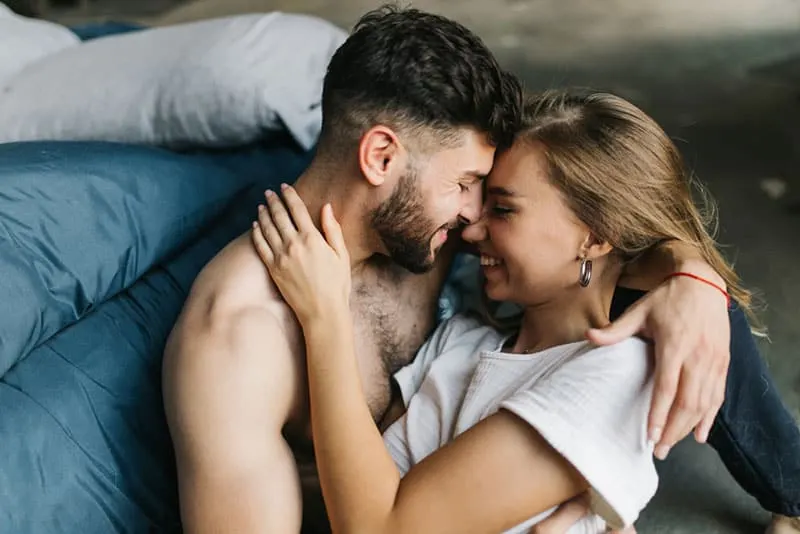 My love for you runs so deep,
It is hard for me to even sleep.
Every time I see your eye,
All I want to do is cry.
When I touch your lovely skin,
I get so nervous from within.
You're hug and lips is what I miss,
But what I miss more is your kiss.
Knowing that we will be apart,
How much this is breaking my Heart.
You're all I want as you can see,
The love from you is all I need.
I so desire not to leave,
I know this is something you need.
I write this poem for my sweetheart,
I love you from the depth of my heart
I love you Sarina…
'A Love Song' by Karl Fuchs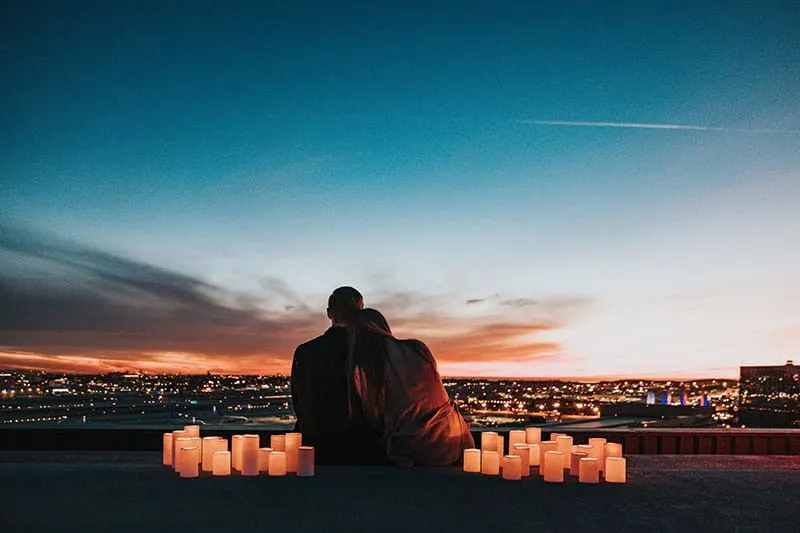 Let me sing you a love song
About what I feel in my heart;
Butterflies can't find nectar
Whenever we're apart.
You're a flower in bloom.
In the dark, in the gloom,
It's you who brightens my day.
How many ways do I need you?
Every day, every way, come what may.
Related: 17 Poems About Growing Up Everyone Can Relate To
'A Dream Fulfilled' by Karl Fuchs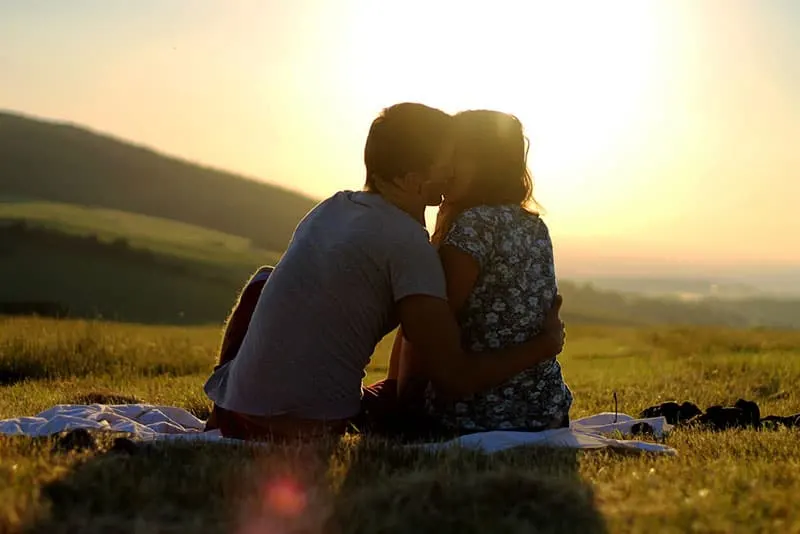 How could anyone ever know,
The sweet dreams that I dreamt as a youth,
Could blossom and focus and grow,
Until now they'd turn up as a truth.
A truth filled with blessing and wonder,
A truth filled with love and with caring,
A truth with a voice loud as thunder,
A truth with a message worth sharing.
For you, my love, filled all my dreams,
Of a life I thought never could be.
Now with you at my side, I'm contented;
For my dreaming came true, don't you see?
I never gave up on my dreaming,
I persisted because I just knew,
A wait for real love is worth waiting,
Now you're here, and my dreams have come true.
'Someone Inside Me' by Luis Brillantes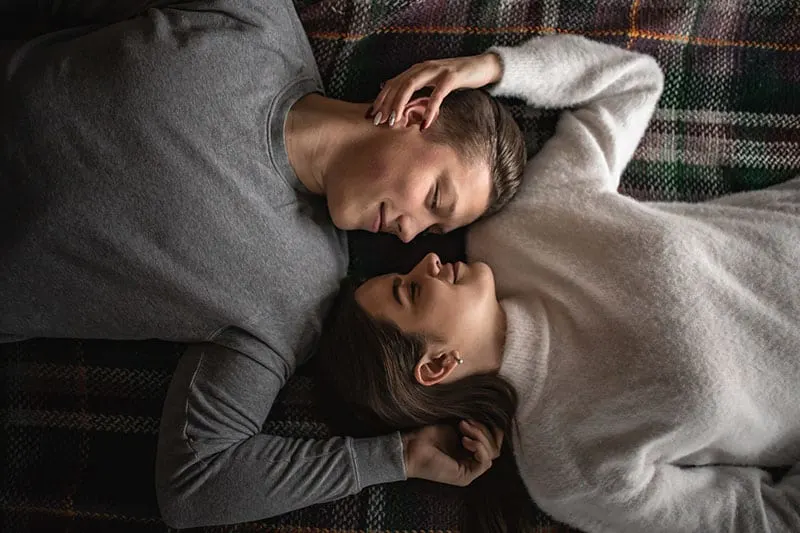 There is a person right inside of me
who's deeply in love with you
a person who would sail any sea
all of that he would do, just for you
He's not afraid of anything
completely nothing at all
because for you he will conquer all his fears
to save you from all those tears
This person I wish to bring out someday
so I can finally say
this three words I keep deep inside me
which has been trying to break free
I know the time will come
when I can finally tell you
this three wonderful words which are
I Love You
'I Think Of You' by Karl Fuchs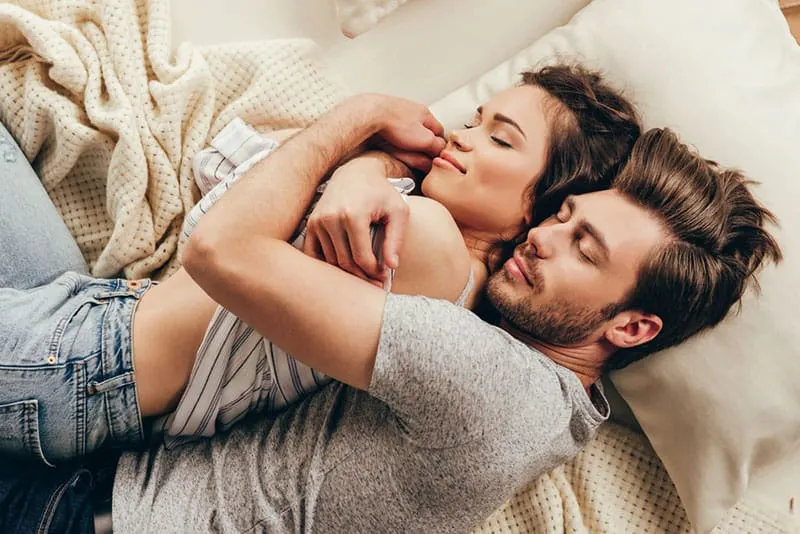 When I think of you, you fill my mind;
There's no more thinking room I find.
I've never had such thoughts before;
I'm lost in you, whom I adore.
I think no more of mundane things,
Like common pleasures that living brings.
I just think of you, and I'm filled with dreams;
To keep your love fills all my schemes.
'I Love You' by Pedro Devora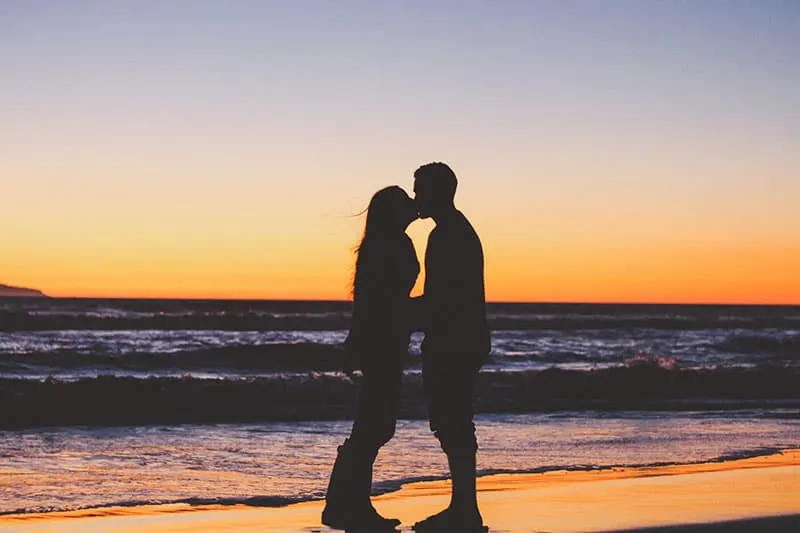 I love the way you nag and glare
It makes me know how much you care
I love the way you walk, just like a man
Not really sexy but it sure is fun.
I love you just the way you are
No pretentions even from afar
I love you because you love me too
Just like the way I do.