If you're looking for the most sentimental, funny, and heartwarming things to say to your best friend and let them know how much they mean to you, then you're just in the right place!
Knowing what to say in order to brighten up your best friend's life is what a true BFF is for. Who doesn't need a little pick-me-up from time to time?
This girl or guy is your anchor. They are the one you go to for everything and never gets tired of listening to your problems.
They love you like a sister or brother and scolds you like a mother or father. They always have your best interests at heart and all they want is for you to be happy.
Sometimes, we take for granted these amazing people in our life.
We get so used to the idea of having someone to vent to 24/7 that we forget to tell them how much they are appreciated.
They don't need to be there for us but they always are. They don't need to be available to us at all hours of the night but they always are. And why? Because they love us unconditionally. That's what a best friend is for.
And if you love your bestie and can't imagine your life without them, make sure they know how you feel. They probably already do but it never hurts to say it and it is always nice to feel appreciated.
If you want your best friend to know how much you cherish them and their friendship, or you need inspiration for writing a happy birthday letter for your best friend, here are some of the most beautiful things to say to your best friend so they always feel appreciated and loved.
Nice Things To Say To Your Best Friend To Make Them Cry
When they cry, you cry. When they smile, you smile. They are your person and vice versa. These best friend paragraphs will let your friend know how much value they add to your life and how special they truly are.
You are my person and you will always be my person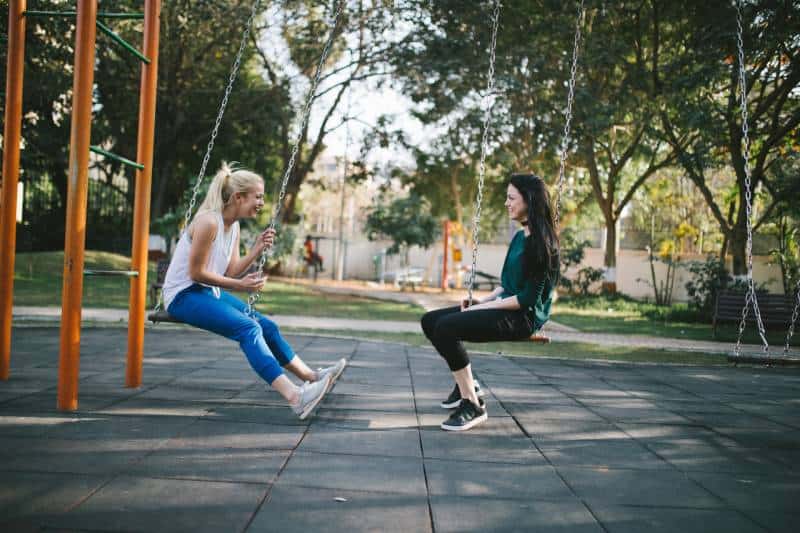 We are like one. When you cry, I cry. When you're happy, I'm happier! There is nobody who knows me like you do. And there is nobody I wish would know me the way you know me.
We are so close, that I can honestly say we're family. You're blood to me.
The things we have been through and the way we always found a way out of every curveball life threw at us makes us bonded for life.
I can't imagine having gone through the things I have gone through with anyone else by my side but you! You are the only person I want to always have near me, in all of life's ups and downs.
And I know you feel the same way about me. That's what makes us such a great team.
I am so happy that we both know what it's like to have a sister/brother, because of each other.
You are precious to me and I will always value your friendship above anything else. After all—you are my person and I'm a better person because of you.
Stay strong, better things are coming, I promise
Life is no picnic, I know. There are things I wish you didn't have to go through but I guess life had other plans. And guess what? It only made you stronger! I didn't think that was possible but now I see it is.
Don't ever think you're not doing okay. You are better than okay! And don't you ever feel like you're not good enough.
You're perfect! It makes me sad how you don't see your worth sometimes. You are so strong and so brave. You are the person I go to when I need to feel a smile on my face, don't ever forget that!
Just because life threw you for a loop doesn't mean it's going to keep tossing you around, because it won't.
The hard part is over. You have survived and I am so proud of your heart and bravery. Not a lot of people could stay as strong as you, given what you've gone through.
So keep your head up, my friend! I'll always be there to hold your hand and together we can conquer anything.
You will never have to go through anything alone for as long as I live because you're my true friend and you've made me realize the importance of true friendship. I love you!
You are so beautiful, inside and out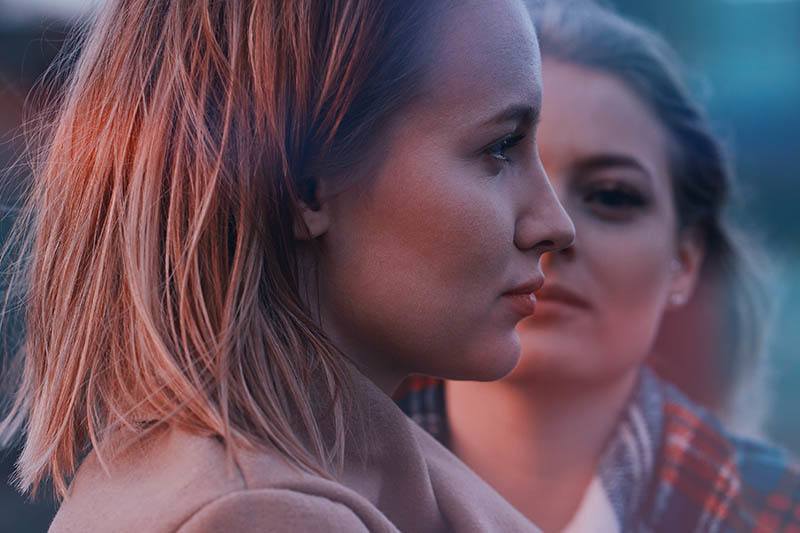 Don't let stupid, irrelevant people tell you otherwise! You are the most beautiful person I have ever met and I don't only mean the exterior. Your heart is made of gold!
There is nothing you wouldn't do for those you love. There is no river you wouldn't swim and no mountain you wouldn't climb. Your love knows no bounds and that is the most precious thing about you.
Never allow anyone to make you feel lesser than you are. You are too good for this world and those who know you will never take you for granted.
If only there were more people like you in this world, it would be a much more beautiful place. Thank you for being an awesome friend.
Make good choices.
You are too great a person to let yourself get knocked down by all the negativity in this world.
Don't succumb under pressure. Make sure you make good, smart choices that your mom would be proud of.
Never give in to peer pressure. You are better than that and you are perfectly capable of making smart decisions without anyone's help. I'll always be there when you need a helping hand but you know you've got this.
If you ever find yourself making bad choices, please make sure that I'm there with you, so that we can laugh about it like crazy and tell our grandkids one day! They won't believe how nuts their grandmas/grandpas once were.
Always be yourself. Know that you are enough. Appreciate yourself enough to walk away from people and situations that make you feel anything less.
Good people will love you for who you are and not for what they need you to be.
Be proud of what you've been through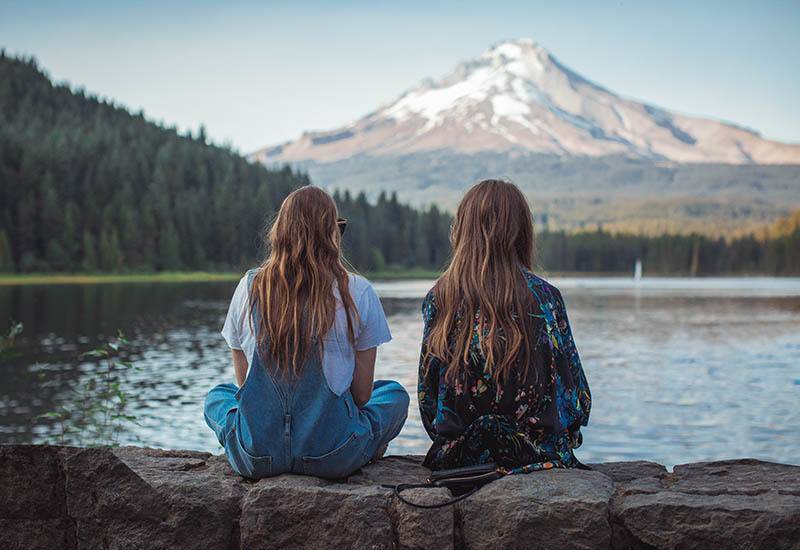 There is nobody more courageous than you. And every time life knocked you down, you punched it right back and proved what a badass human being you are.
Be proud of the things that brought you to where you are. Without those hardships, you wouldn't know the things you know now and you wouldn't be the strong, ambitious, careful and confident person you are today.
Whatever awaits you, you'll embrace it and deal with it with grace and poise. And I'll be by your side to celebrate your victories. And there are many more on the horizon.
Just stay brave and proud. Things have a way of working themselves out.
Laugh it all out
We are far too close to let an argument bring us down. I know that there are so many things waiting for us in the future and there is nothing that can possibly jeopardize our friendship.
If we ever get into a fight, let's always remember that it's you and I against the problem and not you and I against each other.
We are a team. You are my backbone, partner-in-crime, and rock. We are best friends forever.
If you ever walk away from me after a fight, you always know where to find me. My door will always be open to you.
We are far too good friends to let silly arguments ruin what we have. I think we both know that.
I'm sure we'll laugh about whatever silly fight we go through in a week or two. Let's never take ourselves too seriously and always laugh at the end of every day. That's what we do best.
I love you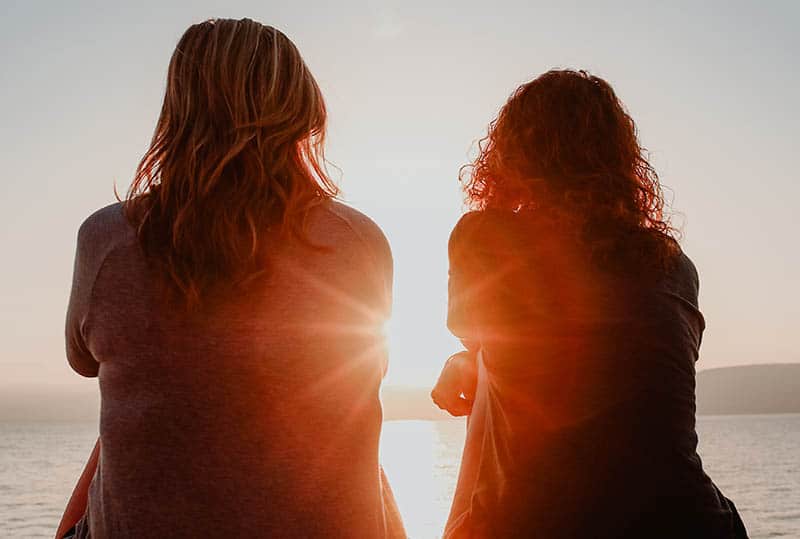 I have learned that it is always important to tell those you love how you feel about them.
You may never get another chance. So let me tell you something… I love you more than I thought one could love a friend. Only you're so much more than that.
I want you to know that you are my missing puzzle piece. My soulmate and my partner in mischief! The other part of me that I could never live without.
In all honesty, I think you are such an incredible person and I am so blessed to live life alongside you.
You have taught me so much about life, love and friendship, and being around you makes my heart happy!
I love you and I always will!
Thank you
Thank you for being my best friend. Thank you for putting up with me even when I'm at my worst.
Thank you for always finding time for me and never having to check your calendar. I am so thankful that you just drop everything and come to my aid whenever I need you.
Thank you for being the best role model for me. I know this sounds funny, as we're the same age, but I have always looked up to you as a big sister/brother.
And I love it so much. I always had something to learn from you but you were never condescending toward me. You always have the best approach to everything.
Thank you for making me see what I need to work on, without hurting my feelings.
Thank you for never letting me settle and for making sure I am always my best self.
I don't know how I'd survive in this world without you, so thank you for being you. You are my person and I love you more than words can say.
Cute Things To Say To Your Best Friend To Make Them Smile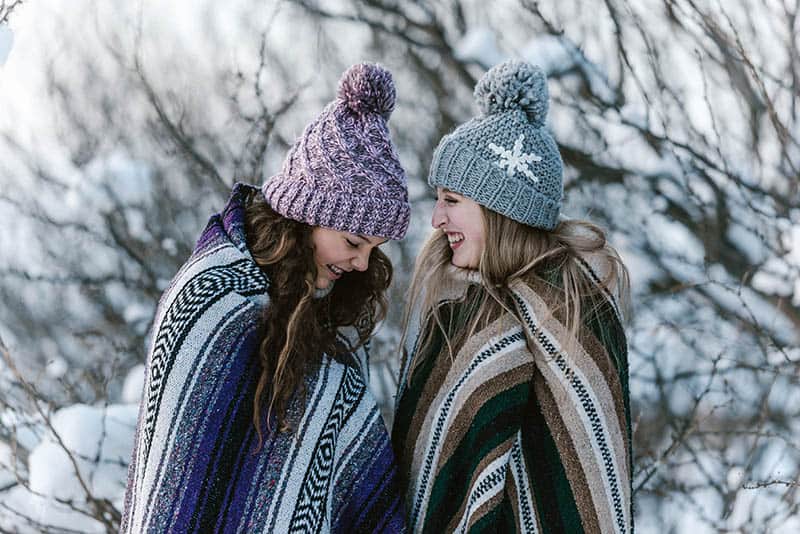 What to say to your best friend to make them smile? If you want to brighten your friend's day, here are the best things to say to your best friend to make them smile.
"You know how to do the smile magic no matter how moody I am
You always know the right words and the right time to say them. You still touch my soul whenever you speak. At times, I wonder what I did to deserve you in my life."
"Hello my sweetest friend…
I want you to know that I'm blessed to have a great friend like you. Your friendship is invaluable to place a price tag on, and it's more precious than the finest gold and silver in the entire universe. You've touched my heart in so many ways that I could never have thought of your care and love and I will always treasure our friendship with every breath in me. I love you, my beautiful friend."
"No matter where life takes us, I will always be your best friend
I will be there when you need someone to talk to, whether you're elated or depressed. I'll be there when you want company through a long, lonely day. I will be by your side through thick and thin, in sickness and in health because you're my best friend and I cherish you so much."
"My dear friend, you have such an amazing effect on me and my life daily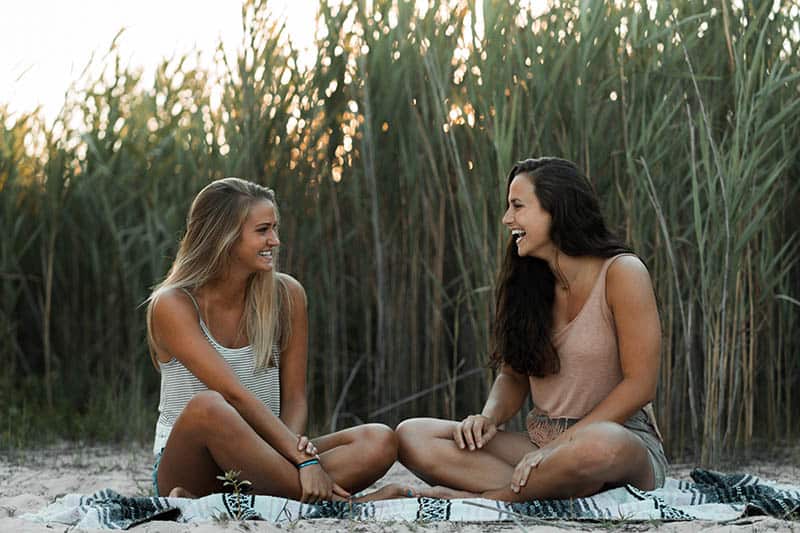 You make me laugh when I all I want to do is cry. Your smile is as contagious as the flu, and whenever you're sad I feel like I should be too. You really are an absolutely incredible individual. I have never in my whole life been so lucky and proud to have someone like you. You and only you are my best friend."
"You're the most magnificent individual I've ever met
Honestly, I can talk about you all day and all through the night, and even now I have a million more things to say. Be that as it may, too many words get to be good for nothing, so I'll simply end it at "you're the most magnificent individual I've ever met, and I can't envision not having you in my life."
"I love you always
Certain things happen in a certain way at a certain time and place for a certain reason. And sometimes, God brings certain people into our lives for a purpose, but whatever reasons He had in mind for making our path cross and bringing us together, I don't really care, because I'm honored and grateful that He did. I love you always, my dearest friend."
"Nobody is flawless, but you are perfect for me
Nobody is perfect, but you overlooked my imperfections and remained a friend I can trust. From the bottom of my heart, I want you to know that I love you the way you are. Happy friends' day."
Sweet Things To Say To Your Best Friend To Make Them Cry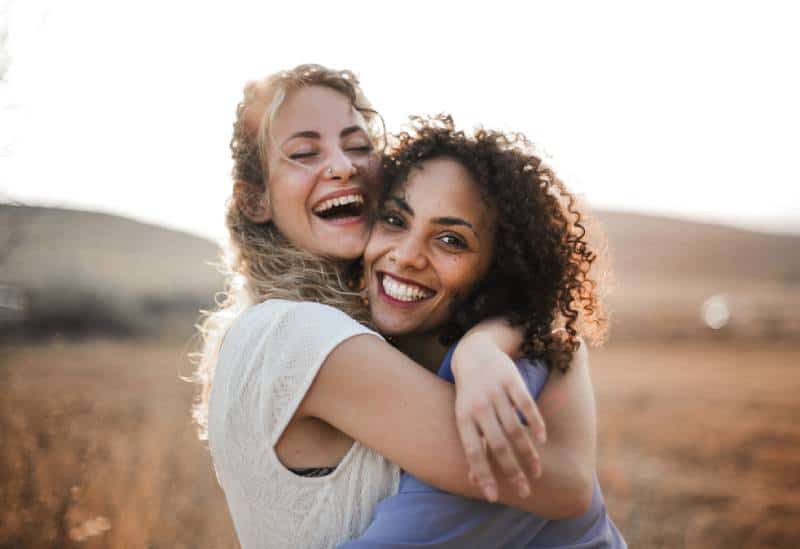 Our close friends and best friends deserve to be reminded how special they are to us, right? Here are some of the sweetest things to say to your best friend.
1. "I owe you a million thanks. When everyone else abandoned me, you stood behind me. Thank you, my lovely friend."
2. "Your creative potential seems limitless."
"You are one of the smartest, nicest, and bravest people I know. You are simply fearless and make me feel so protected. God help those who try to hurt me!"
3. "You are such a wonderful friend now and always."
4. "You have made a bigger impact on my life than you realize. I can get things done because I know you have got my back."
5. "You are a gift to those who are in your life. I hope people realize that you are a form of sunshine that can brighten anyone's life."
6. "Life would be so much better if people were more like you! You are such a good human being."
7. "You are always learning new and exciting things and trying to better yourself, which is absolutely amazing."
8. "The way you treasure the people you love is incredible. They are so lucky!"
9. "No matter how much our lives change, our friendship never will. I can't bear to lose you!"
10. "If I had to choose only one person to hang out with all my life, it would be you."
11. "A real friend is one who stays when the rest of the world walks out. Thank you for always being there for me!"
12. "The best thing about you is that you make everyone feel welcome, no matter who it is."
Things To Say To Your Best Friend On Her Birthday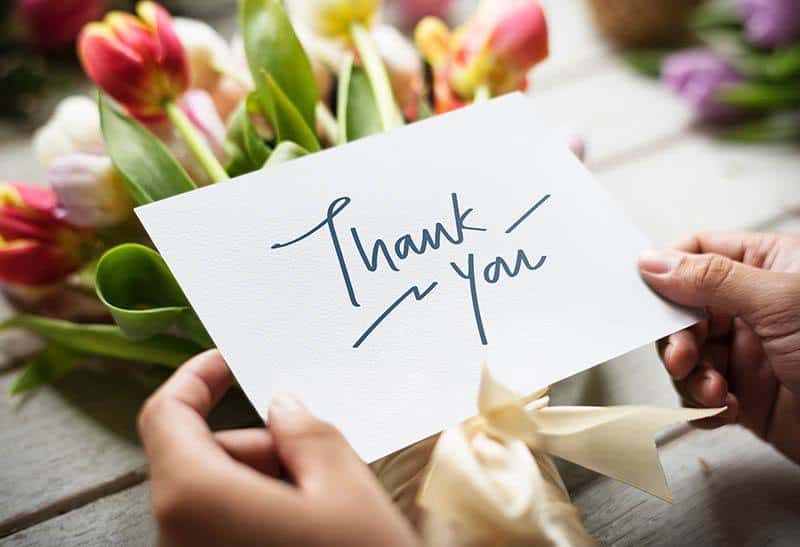 Make your bestie's birthday as memorable and sweet as possible with the following heartwarming birthday wishes.
1. "There's no way that your birthday can be as happy as you make me. But I hope it's close!"
2. "Your birthday is celebrated once a year, but having a friend like you is something to celebrate all year long! Happy birthday!"
3. "I feel so lucky to have you as my friend. Hope your birthday is as special as you are. May all of your dreams come true. Thanks for being such a great friend. Happy birthday!"
4. "I want to wish you all the love and happiness in the world, all of which you deserve. Happy birthday my friend!"
5. "Be who you are, because who you are is amazing. Happy birthday to my best friend!"
6. "The best gift is the gift of friendship. So, that is what I got you for your birthday! Don't worry… I got you a real present too."
7. "I am grateful for your true friendship. Hope your birthday is amazing as you are my best friend!"
8. "Every step of the way you were there for me. Through thick and thin I'll always be there for you. Happy birthday!"
9. "I am looking forward to many more years of friendship and birthdays with you. Have a fantastic birthday!"
10. "Thanks for another year of being an awesome friend. Happy birthday dear friend!"
11. "I hope your birthday is as sweet as the cake. And the year to follow is filled with as much joy as you bring your friends!"
12. "If your birthday is half as amazing as you are, it's going to be epic. Happy birthday to the best friend a person could ask for!"
What Should I Write In My Best Friend's Card?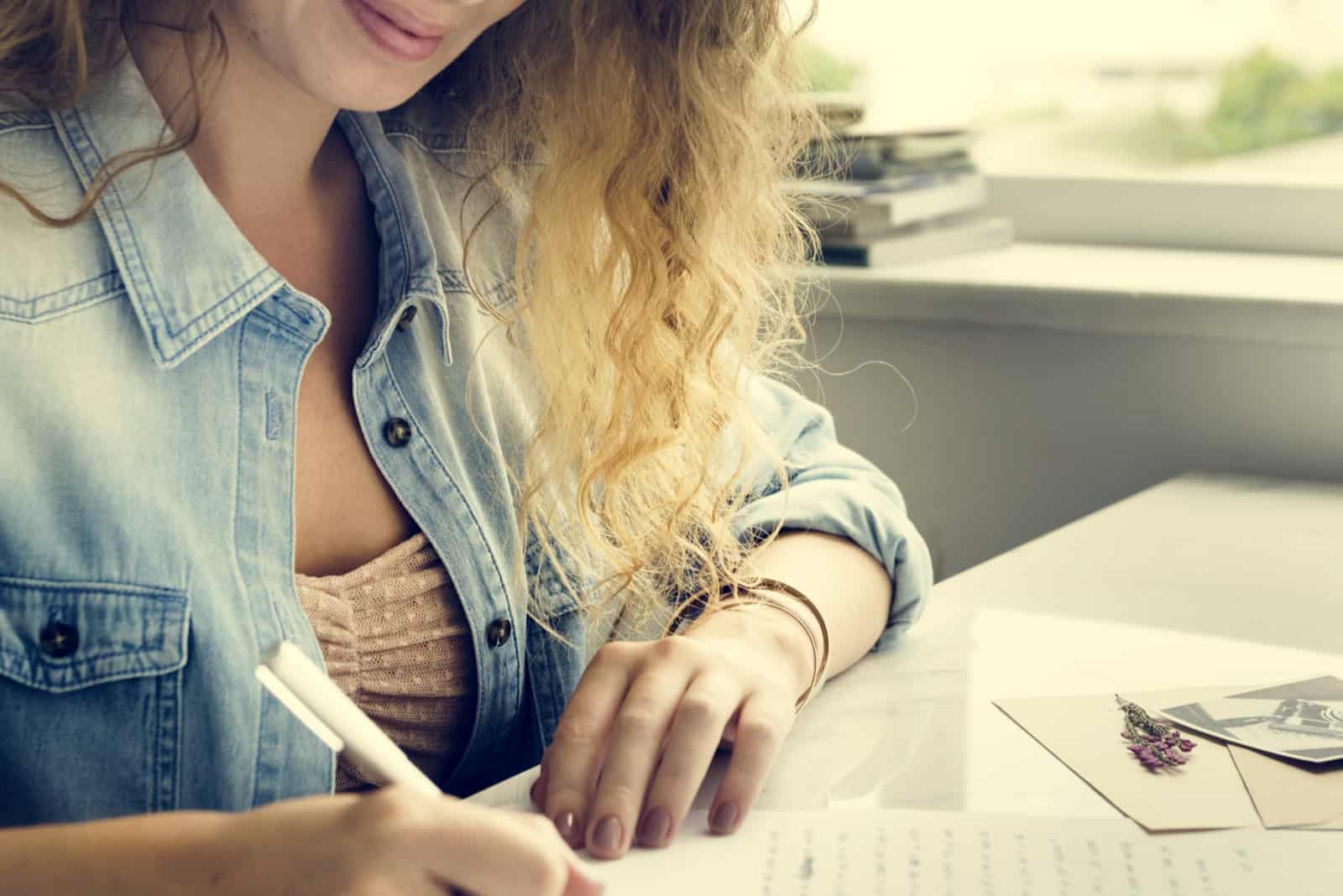 Best friend's cards are a perfect way to express your feelings for your special people. Here are some nice things to write on your best friend's card that will make them feel appreciated and loved.
1. "Your friendship encourages me every day!"
2. "Having a friend like you is one of life's greatest treasures."
3. "I don't know what I would do without you, friend! Thank you for everything."
4. "Hanging out with you is one of my favorite things to do, friend!"
5. "A lot of things come and go in life, but our friendship has really stood the test of time. I am so grateful for that!"
6. "There aren't many things in life sweeter than our friendship."
7. "I am so glad we are friends!"
8. "Being friends with you is one of the happiest things in my life!"
9. "You are a constant reminder in my life that people can be good."
10. "Thank you for being such a positive force in my life, friend."
11. "Thank you so much for your friendship."
12. "When I reflect on all the good in my life, your friendship is right up there near the top of the list."
13. "Your friendship warms my heart."
Funny Things To Say To Your Best Friend
Impress your bestie and make their day with your great sense of humor. Here are some of the funniest things to say to your BFF.
1. "We're best fries forever, and everyone loves fries."
2. "Have the best day ever, and if someone tries to ruin it for you, send me their name and I will yell at them."
3. "You are more fun than anyone or anything I know, including bubble wrap."
4. "I'm in kind of a pickle because my best friend is not around and you're kind of a big dill to me."
5. "Just wanted to let you know that you're pretty much my most favorite of all time in the history of ever."
6. "I love you a latte. Even more than my morning cup of coffee, so you know it's serious."
7. "If you magically turned into ice cream, I promise I wouldn't eat you. You know that's big because you know how much I love ice cream."
8. "Doughnut forget we're hanging out later, and we should get doughnuts."
9. "Hope your day's as wonderful as the milkshakes that we should get next time we hang."
10. "Don't forget that breakfast is the most important meal of the day. Also, I like that you're my BFF a waffle lot."
11. "Here's a random text that you can use as an excuse to bail on someone who is boring to talk to today."
12. "Hakuna Moscato: it means no worries… and let's get drinks later."
Funny Best Friend Quotes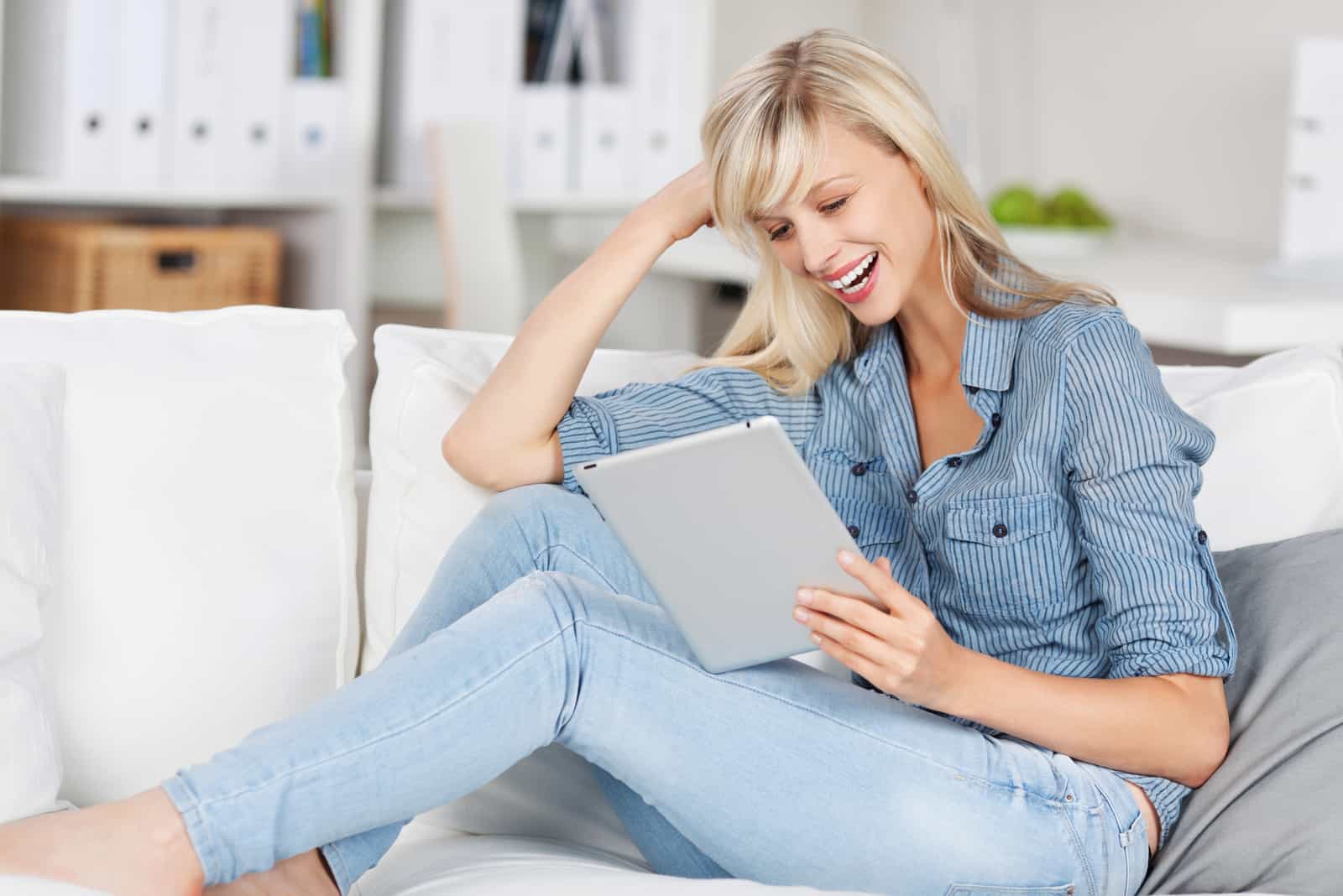 Funny friendship quotes are the new love quotes. Period.
1. "You don't have to be crazy to be my friend. I'll train you." – Unknown
2. "We are best friends. Always remember that if you fall, I will pick you up… after I finish laughing." – Unknown
3. "It is one of the blessings of old friends that you can afford to be stupid with them." – Ralph Waldo Emerson
4. "I hope we're friends until we die. Then I hope we stay ghost friends and walk through walls and scare the shit out of people." – Unknown
5. "Friends are people who know you really well and like you anyway." – Greg Tamblyn
6. "Real friends don't get offended when you insult them. They smile and call you something even more offensive." – Unknown
7. "Real friendship is when your friend comes over to your house and then you both just take a nap." – Unknown
8. "A true friend is someone who thinks that you are a good egg even though he knows that you are slightly cracked." – Bernard Meltzer
9. "Friends buy you food. Best friends eat your food." – Unknown
10. "Having those weird conversations with your friend and thinking "if anyone heard us, we'd be put in a mental hospital." – Unknown
What To Say To Your Best Friend That Will Make Them Cry? 16 Friendship Quotes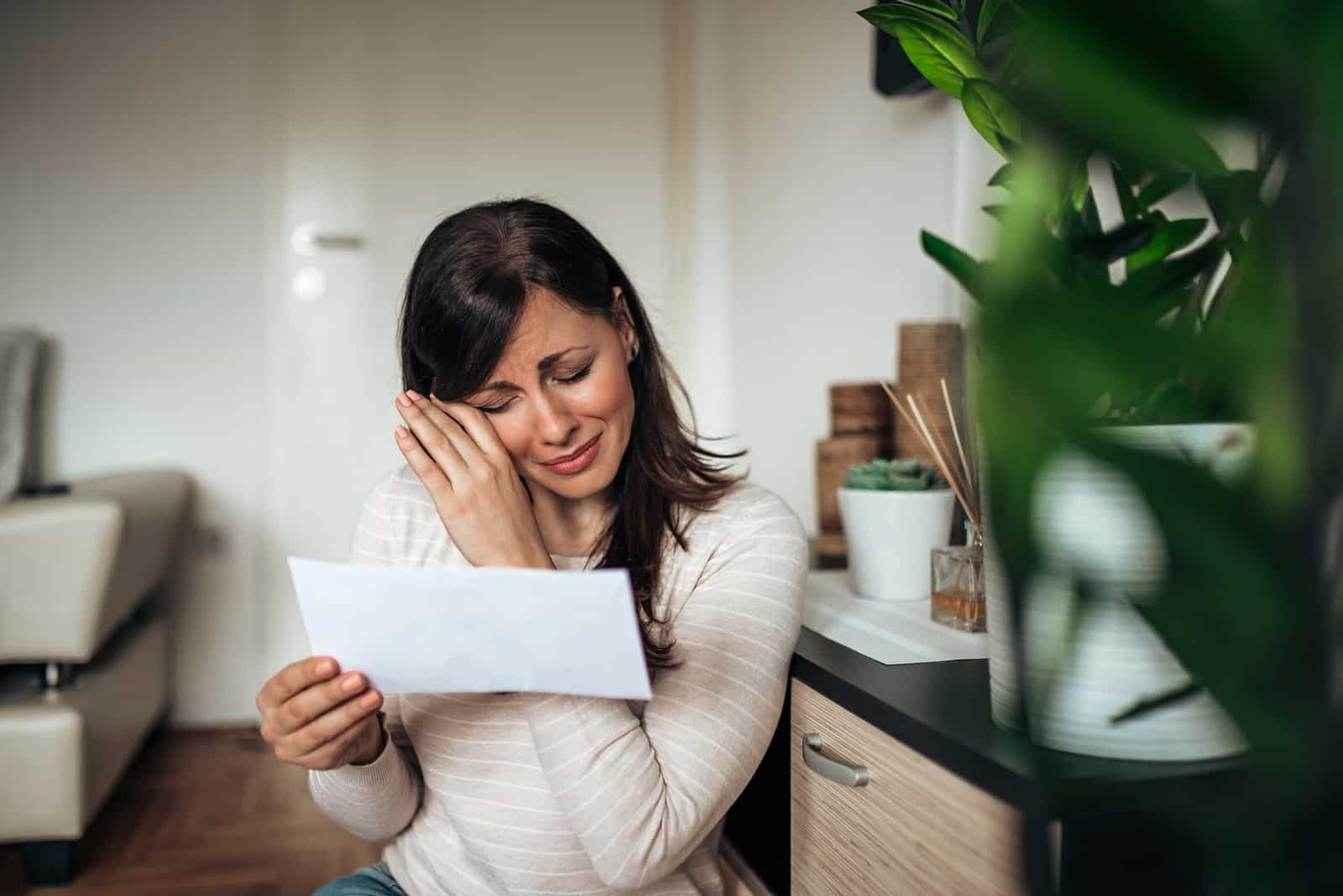 Letting your friend know their importance in your life will definitely make them cry. I hope these inspirational quotes about friendship will help you find the sweetest thing to say to your best friend.
1. "One loyal friend is worth ten thousand relatives." – Euripides
2. "Best friends share laughs, memories and inside jokes. They will always be honest and stand by your side no matter what. They wipe your tears, pick you up when you fall, and are forever a piece of your heart." – Unknown
3. "There are rare people who will show up at the right time, help you through the hard times and stay into your best times … Those are the keepers." – Nausicaa Twila
4. "Getting to know new people and gaining new friends is one of life's greatest pleasures. So conquer your fears and get out there." – Tony Clark
5. "One friend can change your whole life." – Unknown
6. "If ever there is tomorrow when we're not together…there is something you must always remember. You are braver than you believe, stronger than you seem, and smarter than you think but the most important thing is, even if we're apart… I'll always be with you." – Winnie the Pooh
7. "The most beautiful discovery true friends make is that they can grow separately without growing apart." – Elisabeth Foley
8. "It's not what we have in life, but who we have in our life that matters." – Unknown
9. "A friend is one of the best things you can be and the greatest things you can have." – Sarah Valdez
10. "A friend who understands your tears is much more valuable than a lot of friends who only know your smile." – Unknown
11. "It's the friends you can call up at 4 a.m. that matter." – Marlene Dietrich
12. "A friend is someone who understands your past, believes in your future, and accepts you just the way you are." – Unknown
13. "A friend knows the song in my heart and sings it to me when my memory fails." – Donna Roberts
14. "Friends are those rare people who ask how we are and then wait to hear the answer." – Ed Cunningham
15. "Friends are the family you choose." – Jess C. Scott
16. "Don't walk behind me; I may not lead. Don't walk in front of me; I may not follow. Just walk beside me and be my friend." – Albert Camus
How Do You Make Your Best Friend Feel Special?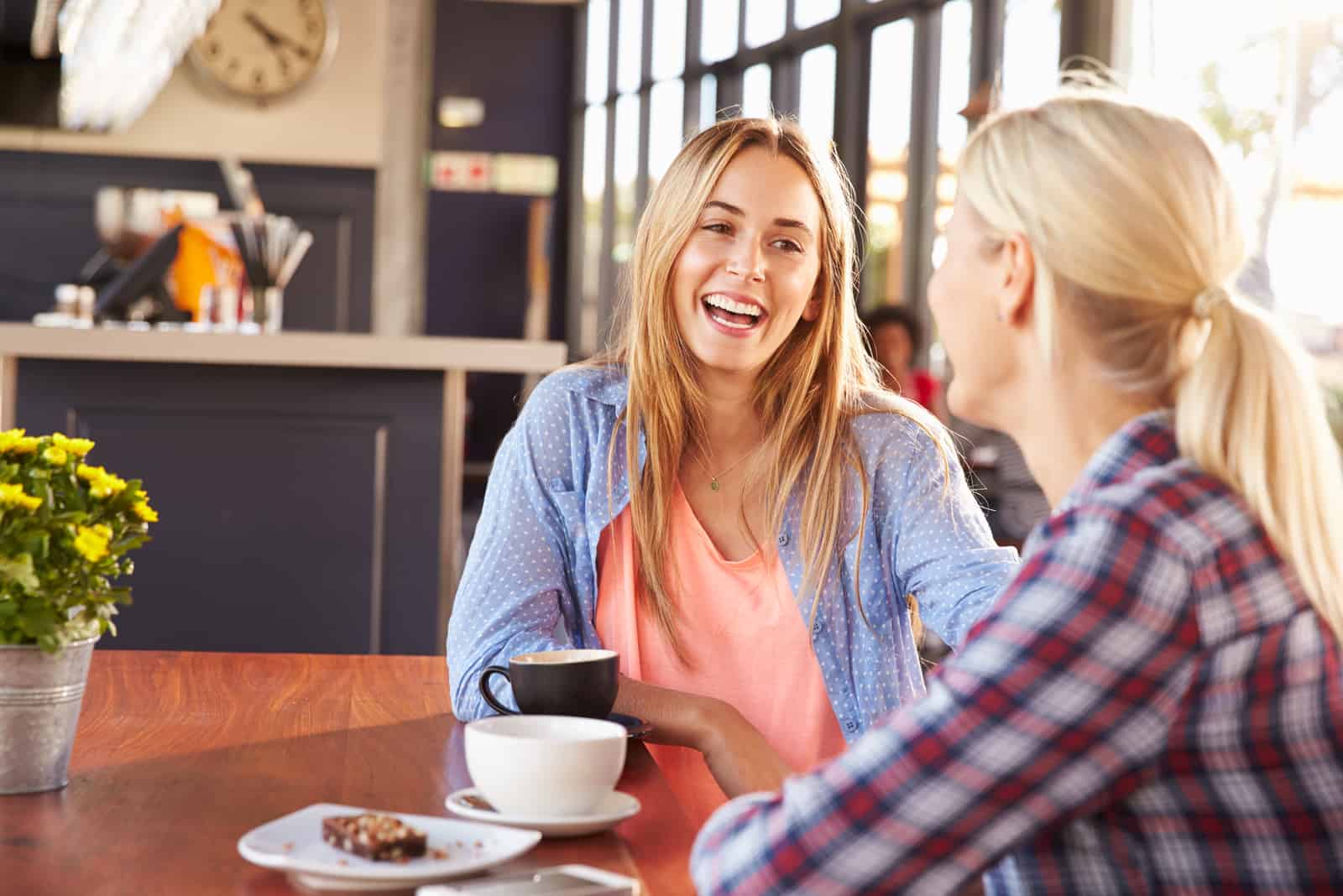 One of the easiest ways to make your best friend feel special is by giving them your time and attention. If you add creativity to the equation, there you have it: A recipe for making your best friend super special!
Here are some simple ways to make your bestie feel really special:
Write a note or a letter to your best friend and slip it into their purse or pocket
Make them their favorite food (or you can order it)
Surprise them with a DIY gift
Compliment them (or write the list of things you like about them)
Learn something new together
Encourage them to achieve something they want but are scared to pursue
Plan a road trip
Give them your FULLEST attention (this will make them feel like they're your top priority which they absolutely are)
Tell them how much they mean to you
Give them a hug when they're feeling down
Share your secrets and fears with them
Buy an extra ticket to something you know they'd enjoy
How Do You Make Your Friend Feel Special Over Text?
Making your friend feel special over text means letting them know you're thinking of them and making them laugh out loud by sending them the funniest texts (and memes). Here are a few BRILLIANT ideas that can be sent as good morning texts or random texts.
1. "You are the sole reason I am smiling today. You are the best-est friend ever."
2. "Just wanted to say hello, and I love you."
3. "Was just thinking about you, so I guess it was the universe telling me to send you this text hoping you have a great day."
4. "Sending you a virtual hug. I hope you can feel it."
5. "I learn so many things from you. You make me want to be a better person every day."
6. "Not to sound totally cheesy, but you're a gouda best friend."
7. "Sometimes, I wonder if I should buy a lottery ticket, because I'm the luckiest person in the world to have a friend like you."
8. "I know other people claim to have best friends, but you truly are the best."
9. "People should thank you more often. So, thank you, for everything!"
10. "Words cannot espresso how much you bean to me. Wanna get Starbucks later?"
11. "Ugh, this meeting at work is so boring. Wish you were here."
12. "Damn, who raised you? They deserve a medal for the amazing job they have done."
13. "You're my hero, and I'm so lucky to call you my BFF."
14. "I had stopped believing in people, and then I met you."
15. "Thank you for existing. I don't know what I would do if you were not in my life."
16. "You matter to me. Period."
Final Thoughts
The best things to say to your best friend are the things that come straight from the heart.
Tell your best friend that they are your favorite person, hug them, share something funny with them, call them in the middle of the night only to remind them how awesome they are.
Treat your best friend like the love of your life because true friends stay for life.