There is nothing worse than seeing your best friend sad. We're often speechless and can't find the right words of support to comfort them.
We end up saying something totally unhelpful that just invalidates their experience or makes them feel bad about feeling bad.
How can you do better? What words of encouragement for a friend do you need to help them?
Well, don't worry, because you're about to find many quotes and sayings that can make this much easier. Your friend doesn't have to feel so hopeless anymore. Read on, and you'll see.
What Are Good Words Of Encouragement For A Friend?
It's time you finally know what to say. When you see a friend in a bad mood, unwilling to chase their dreams, just use any of the following motivational quotes to make their day:
1. "Your spirit has the energy, strength, and stamina of 10,000 horses." – Marcus Aurelius
2. "If you stumble, make it part of the dance." – River Maria Urke
3. "Wherever you go, go with all your heart." – Confucius
4. "Don't let anyone dull your sparkle." – Marilyn Monroe
5. "Great things never come from comfort zones." – Ben Francia
6. "Being challenged in life is inevitable, being defeated is optional." – Roger Crawford
7. "Every day is a second chance." – Unknown
8. "Stop beating yourself up. You are a work in progress." – Unknown
9. "A challenge only becomes an obstacle when you bow to it." – Ray A. Davis
10. "Never stop doing your best just because someone doesn't give you credit." – Unknown
Inspirational Words Of Encouragement For A Friend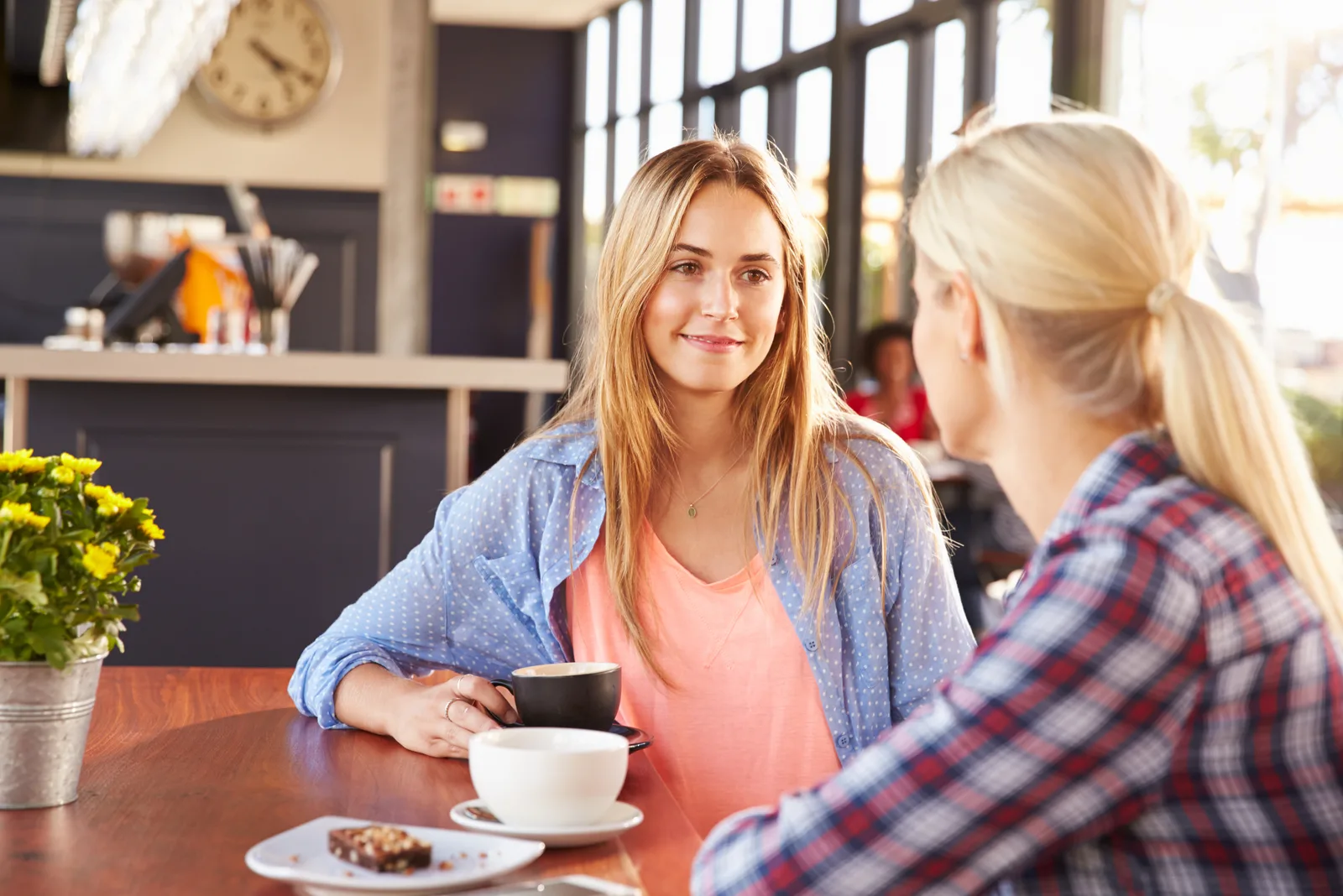 Is your friend in a really bad place right now? Are they grieving someone they lost, or are they anxious over something they're afraid to do?
Well, if so, it's your time to lend a hand. Be a true friend and remind them of the importance of self-confidence and the effort that comes with it:
1. "The greatest accomplishment is not in never falling, but in rising again after you fall." – Vince Lombardi
2. "Just because you are soft doesn't mean you are not a force. Honey and wildfire are both the color gold." – Victoria Erickson
3. "Focus on improving yourself, and I guarantee that the quality of people you spend time with will dramatically improve." – J. D. David
4. "If you're not making mistakes, then you're not making decisions." – Katharine Hepburn
5. "Just because the past didn't turn out like you wanted it to, doesn't mean your future can't be better than you ever imagined." – Ziad K. Abdelnour
6. "Nobody cares if you can't dance well. Just get up and dance. Great dancers are not great because of their technique; they are great because of their passion." – Martha Graham
7. "When something bad happens, you have three choices: You can either let it define you, let it destroy you, or let it strengthen you." – Theodor Seuss Geisel
8. "Doing the best at this moment puts you in the best place for the next moment." – Oprah
9. "Never let the odds keep you from doing what you know in your heart you were meant to do." – H. Jackson Brown, Jr.
10. "And you ask, 'What if I fall?' Oh but my darling, what if you fly?" – Erin Hanson
Powerful Words Of Comfort For A Friend In Need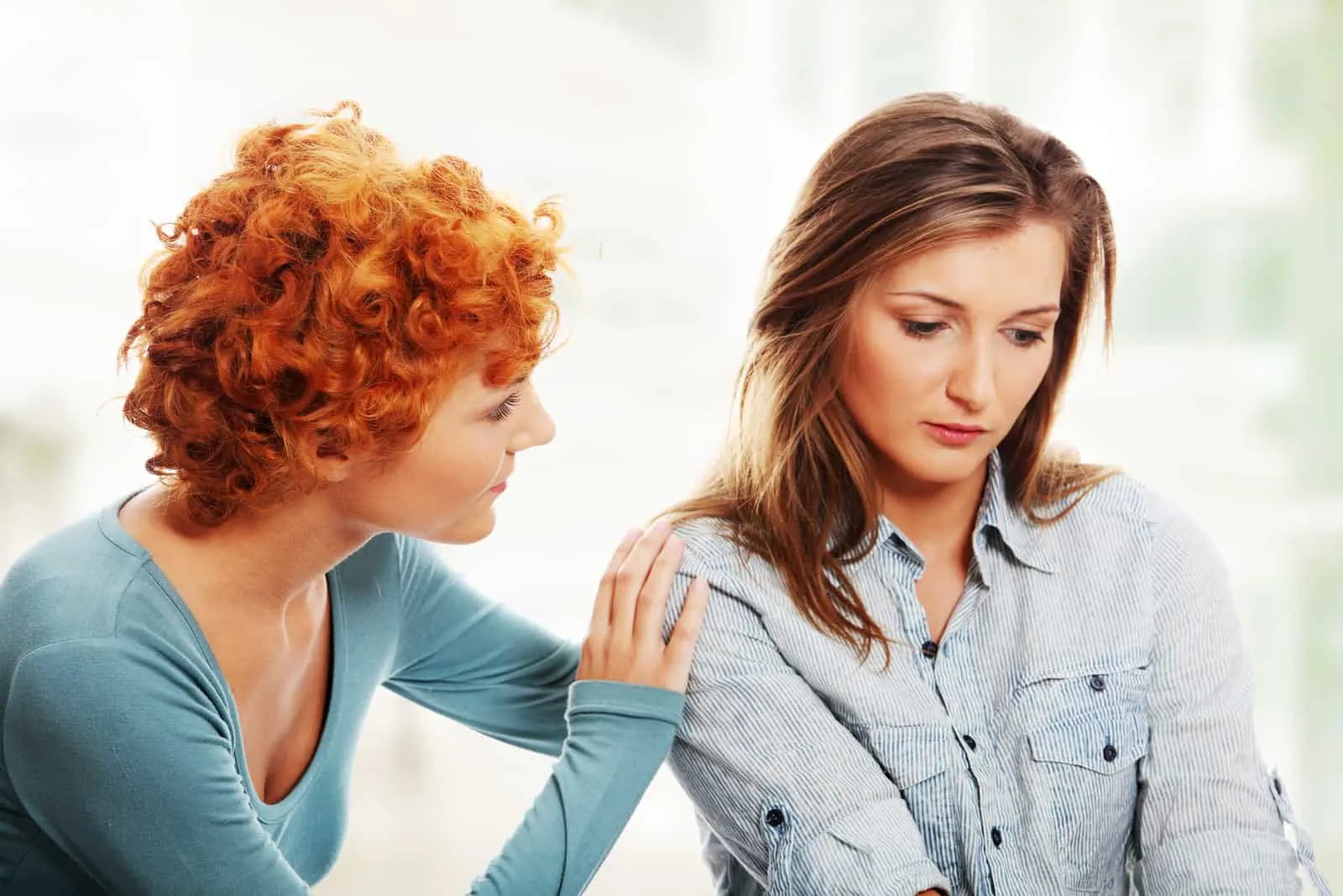 Being a good friend isn't easy. Seeing your friend struggling while your hands are completely tied makes you even more sad.
Well, it's time to finally untie them with the help of these words of encouragement for a friend:
1. "Life is very interesting. In the end, some of your greatest pains become your greatest strengths." – Drew Barrymore
2. "Just because something isn't happening for you right now, it doesn't mean it never will." – Unknown
3. "Take a deep breath, it's just a bad day, not a bad life." – Johnny Depp
4. "It doesn't matter who you are or where you come from. The ability to triumph begins with you. Always." – Oprah Winfrey
5. "Sometimes, you face difficulties not because you're doing something wrong, but because you're doing something right." – Joel Osteen
6. "Be gentle with yourself. You're doing the best you can!" – Unknown
7. "It doesn't matter how many say it cannot be done or how many people have tried it before; it's important to realize that whatever you're doing, it's your first attempt at it." – Wally Amos
8. "God is greater than any one of us. Trust in Him, and He is always ready to solve our problems." – Unknown
9. "Whenever you find yourself doubting how far you can go, just remember how far you have come." – N.R. Walker
10. "Believe in yourself. You are braver than you think, more talented than you know, and capable of more than you imagine." – Roy T. Bennett
Positive Affirmations To Lift Your Friend's Spirit Up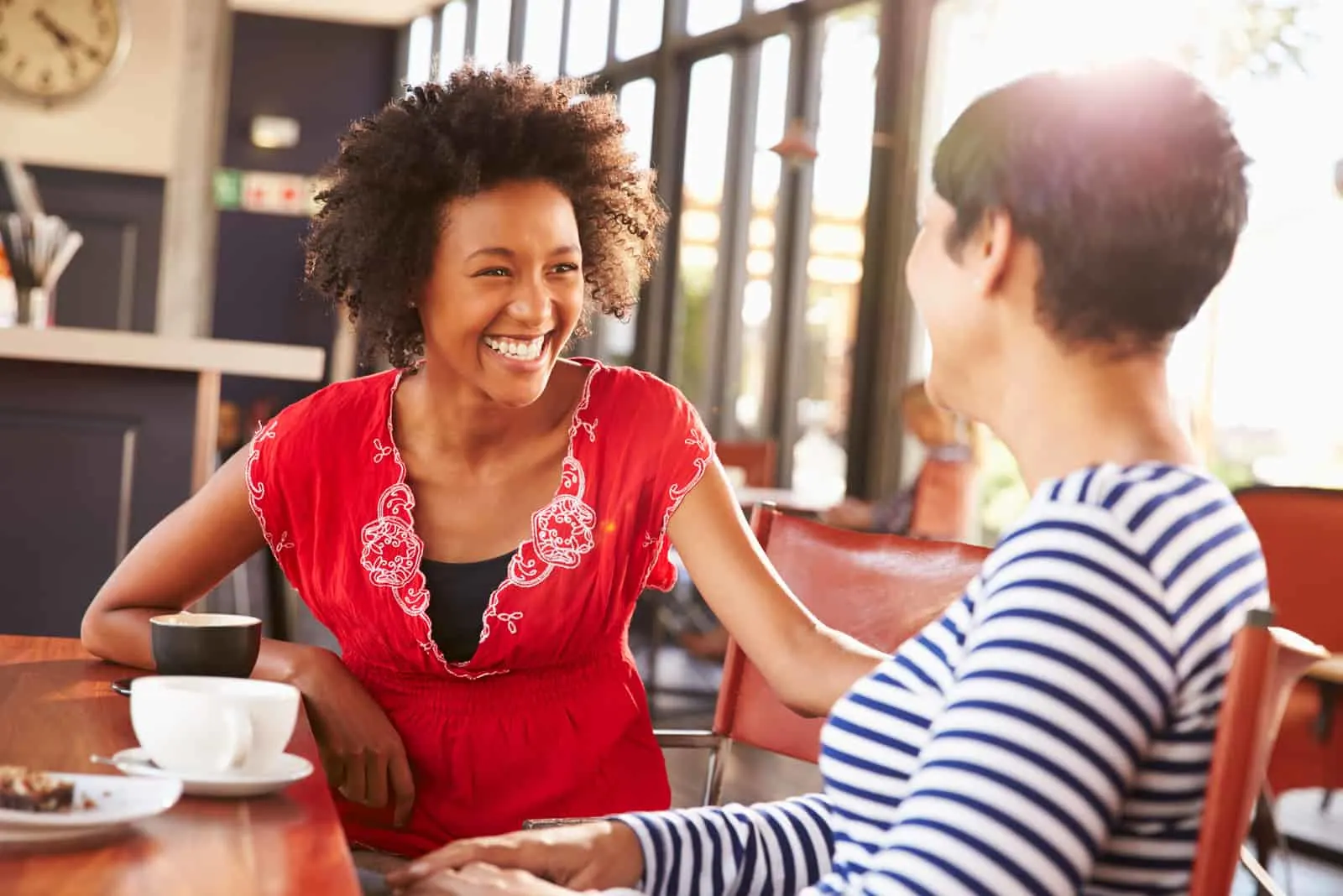 Filling up your head with negative self-talk will never help you change. That's why it's so important to fill yourself with positive energy.
But, how can you do that?
Well, there's nothing more helpful than a well-thought-out mantra. If your friend hasn't come up with any, feel free to introduce them to these:
1. "Don't trade your authenticity for approval." – Unknown
2. "You didn't come this far to only come this far." – Unknown
3. "You deserve to heal." – Unknown
4. "Fight for your fairytale. It does exist." – Unknown
5. "All life is an experiment." – Ralph Waldo Emerson
6. "I open my fingers – I let everything go." – Louise Gluck
7. "Please live a colorful life." – 'Colorful,' anime
8. "Remember your why." – Unknown
9. "I am slowly becoming the person I should have been a long time ago." – Devin C. Hughes
10. "Embracing new things, exploring new worlds…" – @theofficialsadghostclub
What Do You Say To Someone Going Through A Tough Time?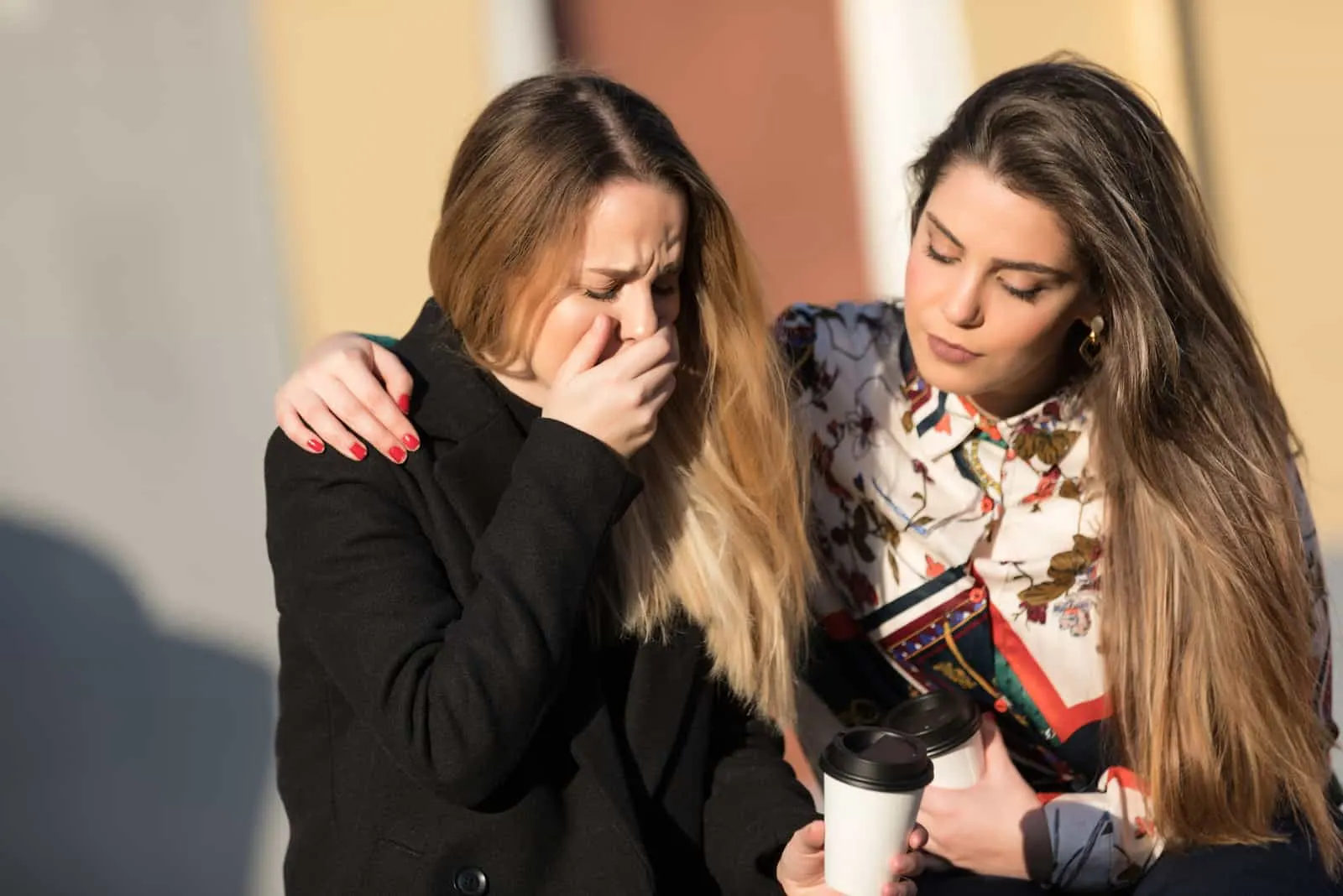 Is your loved one struggling to the point where they've lost all hope for tomorrow? Have they given up on life entirely?
If so, be sure to remind them that things aren't always as bad as they appear to be. Do that by taking a look at the following quotes:
1. "Do you know how valuable you are? You are a gift not just to me and the people around you, but to the whole world." – Unknown
2. "Every moment is a fresh beginning." – T.S. Eliot
3. "Never apologize for being sensitive or emotional. Let this be a sign that you've got a big heart and aren't afraid to let others see it. Showing your emotions is a sign of strength." – Brigitte Nicole
4. "Sometimes when you are in a dark place, you think you have been buried, but actually you have been planted." – Christine Caine
5. "Tough times never last, but tough people do." – Robert H. Schuller
6. "The struggle you're in today is developing the strength you need for tomorrow. Don't give up." – Robert Tew
7. "You're allowed to scream, you're allowed to cry, but do not give up." – Unknown
8. "God sometimes takes us into troubled waters not to drown us but to cleanse us." – Unknown
9. "Courage doesn't always roar. Sometimes courage is the little voice at the end of the day that says I'll try again tomorrow." – Mary Anne Radmacher
10. "No matter how tall the mountain is, it cannot block the sun." – Chinese proverb
What Can I Say To Give Someone Strength?
Has your friend gone through something that completely tore them apart and took away their strength?
Does taking their pain away feel impossible?
Well, don't worry, because all that is about to change!
Below you will find a list of inspiring quotes and words of encouragement for a friend that will give them the strength to carry on.
1. "It is never too late to be what you might have been." – George Eliot
2. "What you're going through right now is hard, but I'm rooting for you every minute of every day." – Unknown
3. "At any given moment, you have the power to say: This is not how the story is going to end." – Christine Mason Miller
4. "People, even more than things, have to be restored, renewed, revived, reclaimed, and redeemed." – Audrey Hepburn
5. "Trust yourself. You know more than you think you do." – Dr. Benjamin Spock
6. "You will never do anything in this world without courage. It is the greatest quality in the mind next to honor." – Aristotle
7. "Defeat is simply a signal to press onward." – Helen Keller
8. "This, too, shall pass. And you are going to look back on this period in your life and be so glad that you never gave up." – Unknown
9. "No one can make you feel inferior without your consent." – Eleanor Roosevelt
10. "You are not able to be strong if you don't have any encounters. Hard times help to build a strong character." – Unknown
What Do You Say To Cheer Someone Up?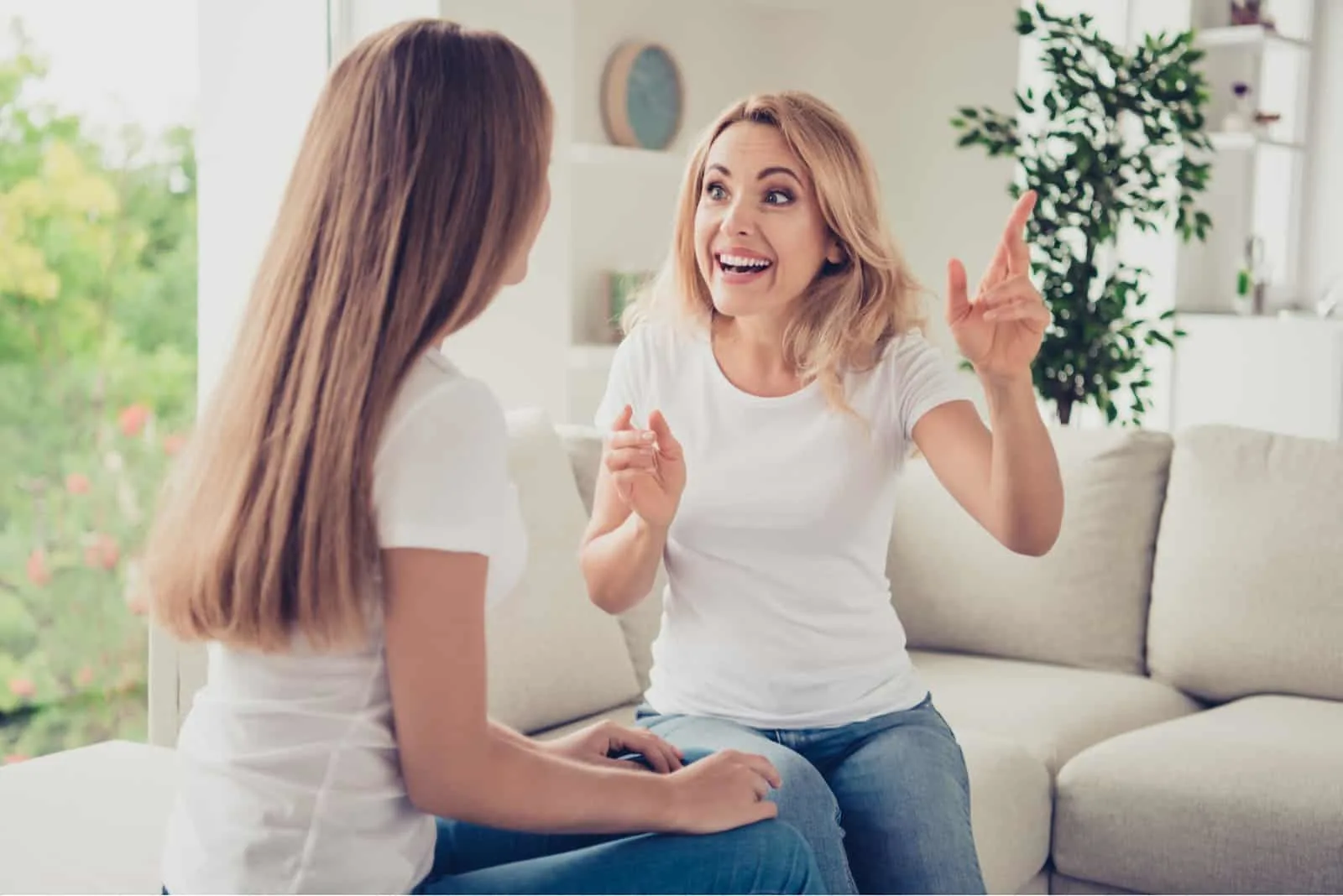 When your best friend is sad, it is, or at least should be, your mission to cheer them up. However, that mission can be extremely difficult sometimes.
When sadness overwhelms them to the point where they can't think straight, there's only one thing we can do – use the power of words.
So, below you will find funny yet encouraging words for a friend that will instantly put them in a better mood:
1. "When life gives you lemons, squirt someone in the eye." – Cathy Guisewite
2. "Life isn't perfect, but your outfit can be." – Unknown
3. "I didn't fail the test. I just found 100 ways to do it wrong." – Benjamin Franklin
4. "You can get through this. Take it from me. I'm very wise and stuff." – Unknown
5. "Not all your life decisions have to be smart. Some can be purely for cinematic value." – Unknown
6. "Take your risks now. As you grow older, you become more fearful and less flexible. And I mean that literally. I hurt my knee this week on the treadmill, and it wasn't even on." – Amy Poehler.
7. "If you think you are too small to make a difference, try sleeping with a mosquito." – Dalai Lama
8. "Never follow anyone else's path, unless you're in the woods, and you're lost and you see a path. Then, by all means, follow that path." – Ellen DeGeneres.
9. "Remember, I'm here for you. And I have wine." – Unknown
10. "Don't worry if you've had a bad day. Remember there are people who have their ex's name tattooed on their body." – Unknown
What Do You Say To Uplift A Friend?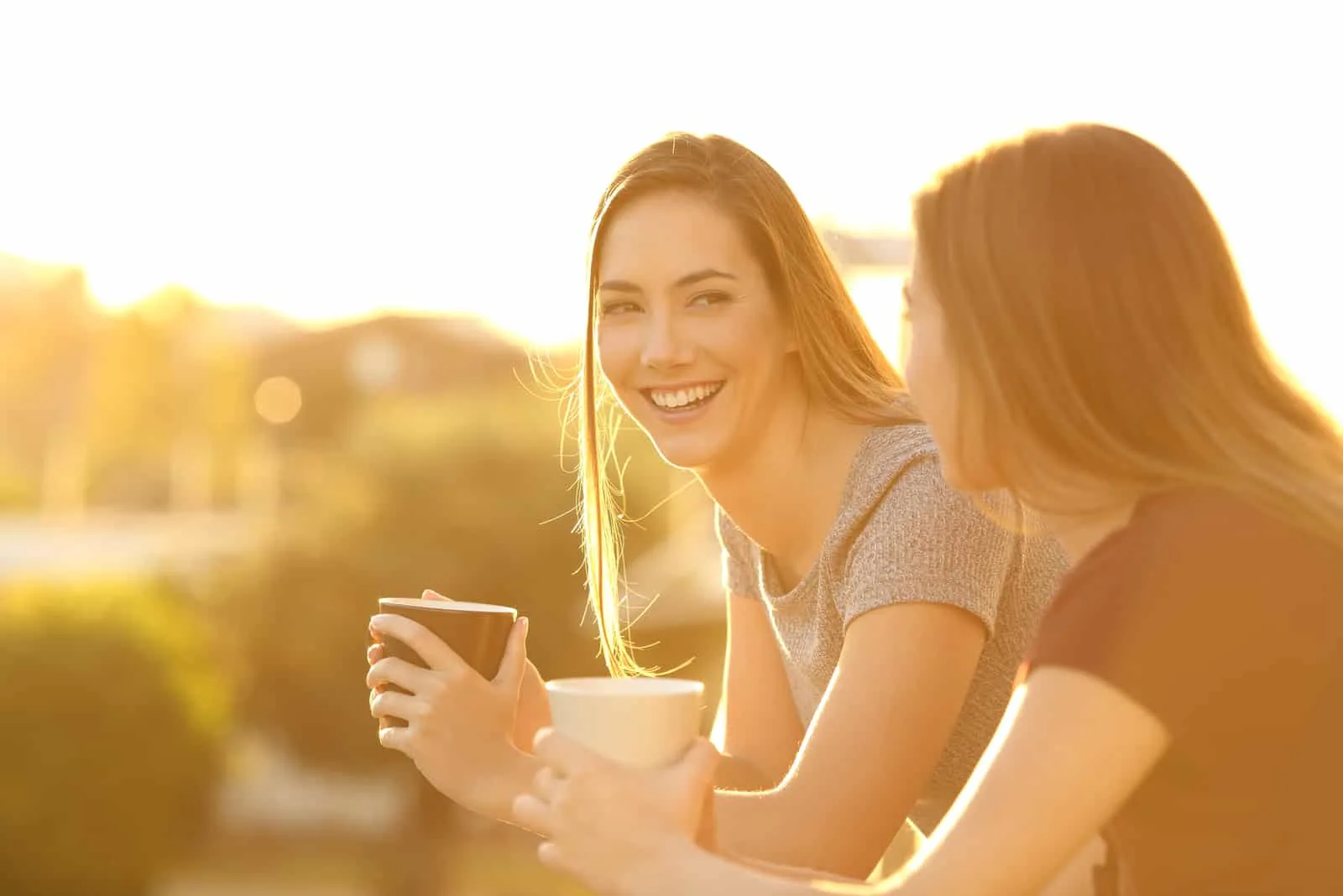 How do you tell your sad friend that they won't be sad forever?
How do you convince them that they have the power to change their situation?
If you're unsure about that, fear not because I've got the perfect encouraging quotes that will uplift your friend the second they hear them.
1. "Go confidently in the direction of your dreams. Live the life you've imagined." – Henry Thoreau
2. "You are never too old to set another goal or to dream a new dream." – C.S. Lewis
3. "Sometimes you don't realize your own strength until you come face to face with your greatest weakness." – Susan Gale
4. "Hardships often prepare ordinary people for an extraordinary destiny." – C.S. Lewis
5. "Don't judge each day by the harvest you reap but by the seeds that you plant." – Robert Louis Stevenson
6. "Enjoy the little things in life because one day, you'll look back and realize they were the big things." – Kurt Vonnegut
7. "Believe in yourself. Never bend your head. Hold it high. Look the world straight in the eye." – Helen Keller
8. "When life knocks you down, try to land on your back. Because if you can look up, you can get up." – Les Brown
9. "Everyone has inside them a piece of good news. The good news is you don't know how great you can be! How much you can love! What you can accomplish! And what your potential is." – Anne Frank
10. "Everything you've ever wanted is on the other side of fear." – George Addair
How Do You Motivate Someone Over Text?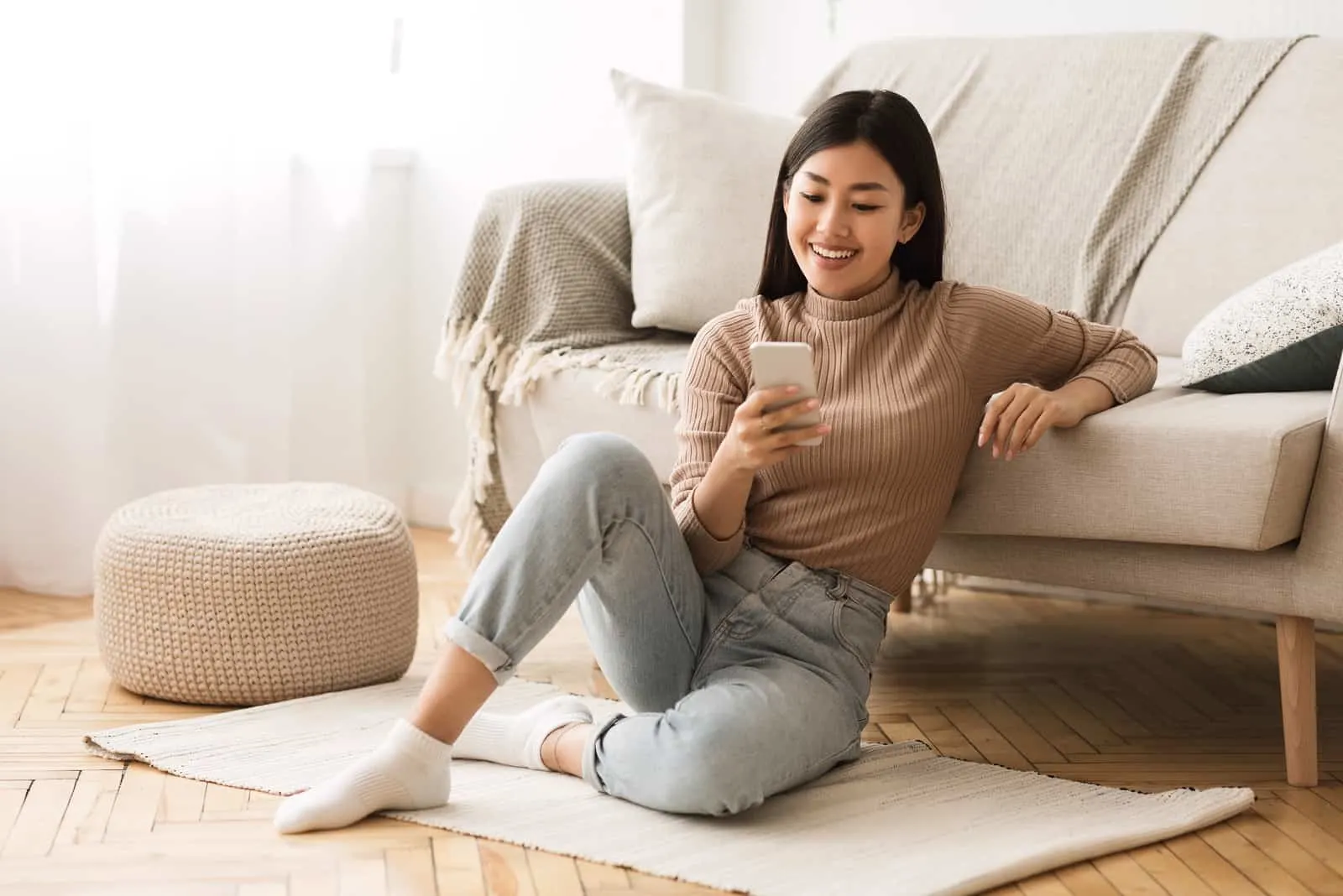 No difficult situation is permanent and no goal unreachable. You only need to trust in yourself to overcome whatever life throws at you. That's how you grow.
But, how do you make someone else see that?
Well, you can find all the help you need in the following encouraging words:
1. "It doesn't matter how slow you go as long as you don't stop." – Confucius
2. "Talent is cheaper than table salt. What separates the talented individual from the successful one is a lot of hard work." – Stephen King
3. "We may encounter many defeats, but we must not be defeated." – Maya Angelou
4. "In the middle of every difficulty lies opportunity." – Albert Einstein
5. "Strength does not come from physical capacity. It comes from an indomitable will." – Mahatma Gandhi
6. "You have a greater potential than anyone who has ever lived before you! But you'll never 'make it' by sitting on your duff and telling the world how great you're going to be, starting tomorrow." – Og Mandino
7. "Believe you can, and you are halfway there." – Theodore Roosevelt
8. "When the wrong people leave your life, the right things start happening." – Zig Ziglar
9. "Next to trying and winning, the best thing is trying and failing." – L.M. Montgomery
10. "It always seems impossible until it is done." – Nelson Mandela
What Are Some Short Inspirational Quotes?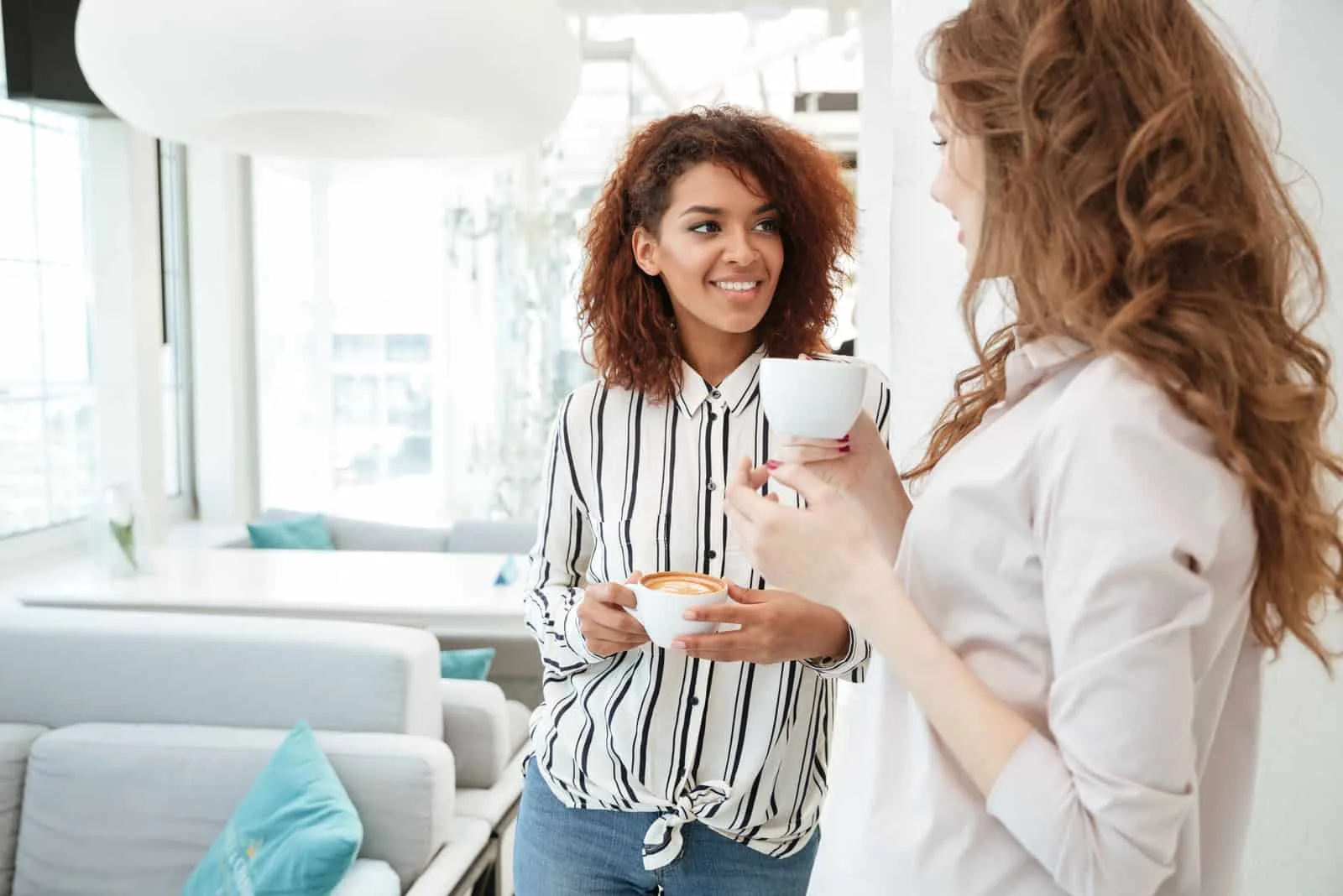 Have you ever read a book, and even if you've forgotten all about it, you still remember that one line that completely changed the way you see the world?
Sometimes, a few simple words are all we need. Keep that in mind whenever you're searching for words of encouragement for a friend, or yourself for that matter.
Below you will find some short quotes that will inspire your friend to observe the world, and themselves, in a new light:
1. "Courage, dear heart." – C.S. Lewis
2. "Embrace the glorious mess that you are." – Elizabeth Gilbert
3. "Happiness depends upon ourselves." – Aristotle
4. "You are never too old to reinvent yourself." – Steve Harvey
5. "Turn your wounds into wisdom." – Oprah Winfrey
6. "The most effective way to do it, is to do it." – Amelia Earhart
7. "And still, I rise." – Maya Angelou
8. "Reality is wrong; dreams are for real." – Tupac
9. "Nothing in this world is impossible to a willing heart." – Abraham Lincoln
10. "All limitations are self-imposed." – Oliver Wendell Holmes
Wrapping Up
There! Just like I promised! Now that you've finally found the right words of encouragement for a friend, you can sleep sound knowing that they'll feel much better than the day before – thanks to you. Also, you can use these words of encouragement when writing a happy birthday letter for your best friend.
I firmly believe that we ARE responsible for the happiness of our friends, and once we start thinking that way, we will form the strongest of bonds.
Besides, as important as it is to make ourselves happy, too, it is only selflessness that can give us true fulfillment.