When it comes to true friendship, it's all about finding the yin to your yang. It's about finding that one person who'll be able to understand you without words… Connecting deeply with someone who is both your protector and your confidant.
Today, as I'm writing this letter, I can proudly say that I managed to find it all in one person – in you. And I'm incredibly happy because of it.
I'm forever thankful to God for crossing our paths, and I'm beyond forever thankful to you for showing me the real meaning of the word BFF. And, of course, for putting up with me and my crazy life all these years.
I can honestly say I consider you as my sister, my little sister. Well, in fact, we are truly not sisters by blood but sisters by heart. And frankly, sometimes, that kind of connection is even stronger and more important.
Sometimes I honestly think that God made us best friends because He knew our moms couldn't handle us as sisters!
There is an old saying: 'A man who has 4 friends is an idiot, a man with 3 friends is crazy, a man with 2 friends is normal but the man with 1 friend is damn lucky!'
You are probably wondering why I quoted this saying.
Well, I think that we can't have more than one true friend. Yes, you can have people you always can rely on but out of all of them, there will be only one special person. There will be only one real BFF.
And out of all the people in my life, out of all those people I consider my true friends, you're that most special person to me.
I don't know what kind of magic happens when two people click. It is an enigma, and frankly speaking, I am not trying to figure it out.
I just enjoy it in my friendship with the best friend in this world. You came into my life without an invitation, and I'm still thanking God every single day for your unannounced arrival.
I suppose that destiny had a hand in it. Fate decided to connect us, and I hope in her plans, we'll stay connected forever.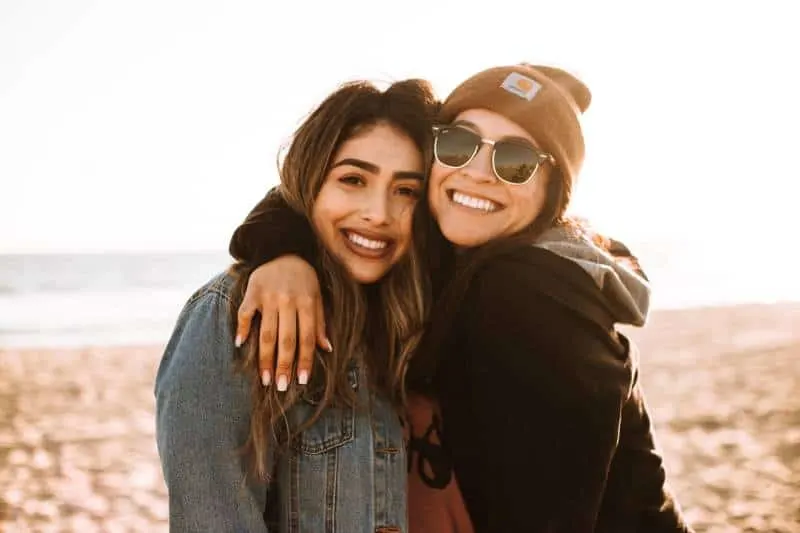 I still remember the day I first met you. It was during our sophomore year in high school, which was probably one of the most painful periods of my life.
I tried hard to fit in, but it seemed like a futile struggle. The rest of the class avoided me for being the new, shy girl. Then, you, with your rose gold heart, came and sat next to me.
You saw tears in my eyes, and you just hugged me. To be honest, at that moment, I needed that hug more than the air I was breathing. I still remember the exact words you said to me back then, 'Chin up, fight the world around you and remember that big girls don't cry.'
I mean, really, that's a freaking heroic act to me.
You had the heart charm bracelet bangle on your arm, and you took it off and gave it to me. I still have it, and it's one of my favorite friendship gifts ever.
I consider it our friendship bracelet because that is where it all started. That 'best friends bracelet' marked the beginning of our true and forever-lasting friendship.
We went through high school together and all the way to college. We did so many things during those years. Good things and bad things. So many crazy adventures. I bet we have crossed off everything on our bucket list, but no biggie, we'll make a new one.
So many things have changed. You changed, and I did too. But, one thing stayed constant… And that's this incredibly strong bond between us. No matter what was happening to us and around us, our friendship has never been shaky.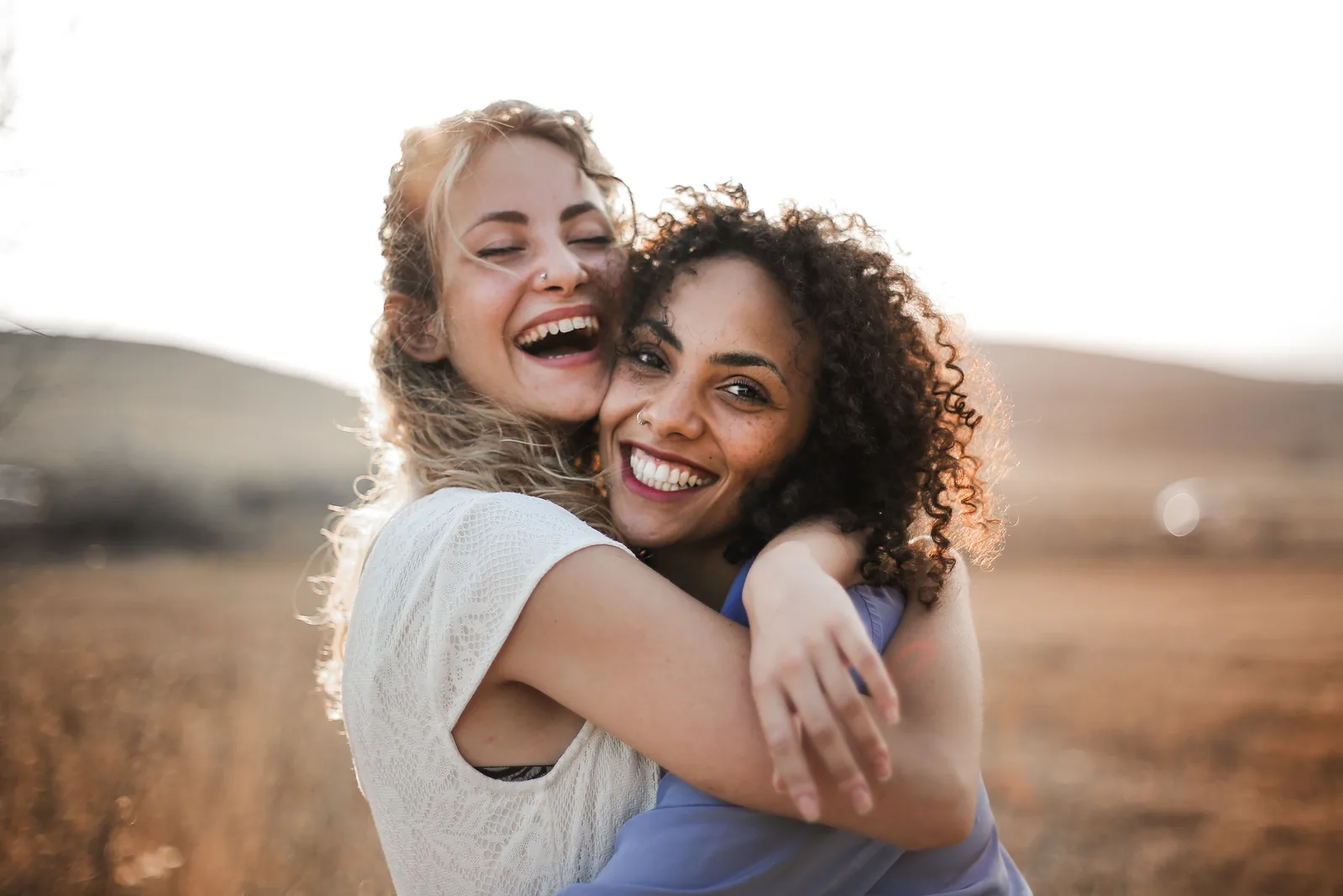 I feel the need to tell you that you are my rock.
You have been there in good times and in bad. You always knew what to say and do to help me stand up when I was down. And there is no amount of money in this world that can pay for that feeling.
After all these years spent together, I feel the need to say so many things to you.
You know, I was sitting in my room thinking of you last night. Thinking of how much you and our friendship mean to me.
And, while I was digging through our old memories, I couldn't find a situation when you weren't there.
You were always the one going the extra mile to make me happy. No matter what was going on in your life, you found a way to be with me.
We are not sisters by blood but sisters by heart. You're my soul sister – One of the few rare people I want to stay in my life forever.
And that is what makes our bond so special. We have a soulmate friendship, and it's the kind of friendship that doesn't end so… Well, it actually never ends.
I know that you would kill for me if I asked you to do so. I know no matter who enters my life, you will always be my number one, my priority and my rock.
There aren't words good enough to say how much I love you or convey all the love I honestly feel for you. However, I also know you don't need my words.
By just looking at me, you know what I feel. You know what I think of you and how much our friendship means to me.
A person, a friend like you, is irreplaceable. You were a perfect partner in every 'crime.' I did, and I hope to the bottom of my heart we'll stay best bitches forevaaaaa.
I know you are not here right now. Fate decided to part our ways for a while, and that's tearing up my heart.
However, I believe in our bond, and I think there is no person or thing that could ever put our friendship in danger. Neither the distance nor those different life paths can ever separate us.
We're stronger than any obstacle that comes in the way of our friendship, and this is how we'll prove it.
I know this won't take long, and we'll be together again very soon. Well, that's another thing I need to thank you, my bestie, because it was you who taught me to be positive.
Especially when life slaps you down over and over again. We're both strong women, and I'm sure we're able to defy the time and the distance.
I don't want to cry now, but I want you to know something: This letter is not a goodbye, it's rather an 'until I see you again'…
From your crazy best friend with love…
P.S. You've finished reading my letter, and I think it's time for me now to say to you… Big girls don't cry. So, girl up and fight the world around you.
Not Sisters By Blood But Sisters By Heart Quotes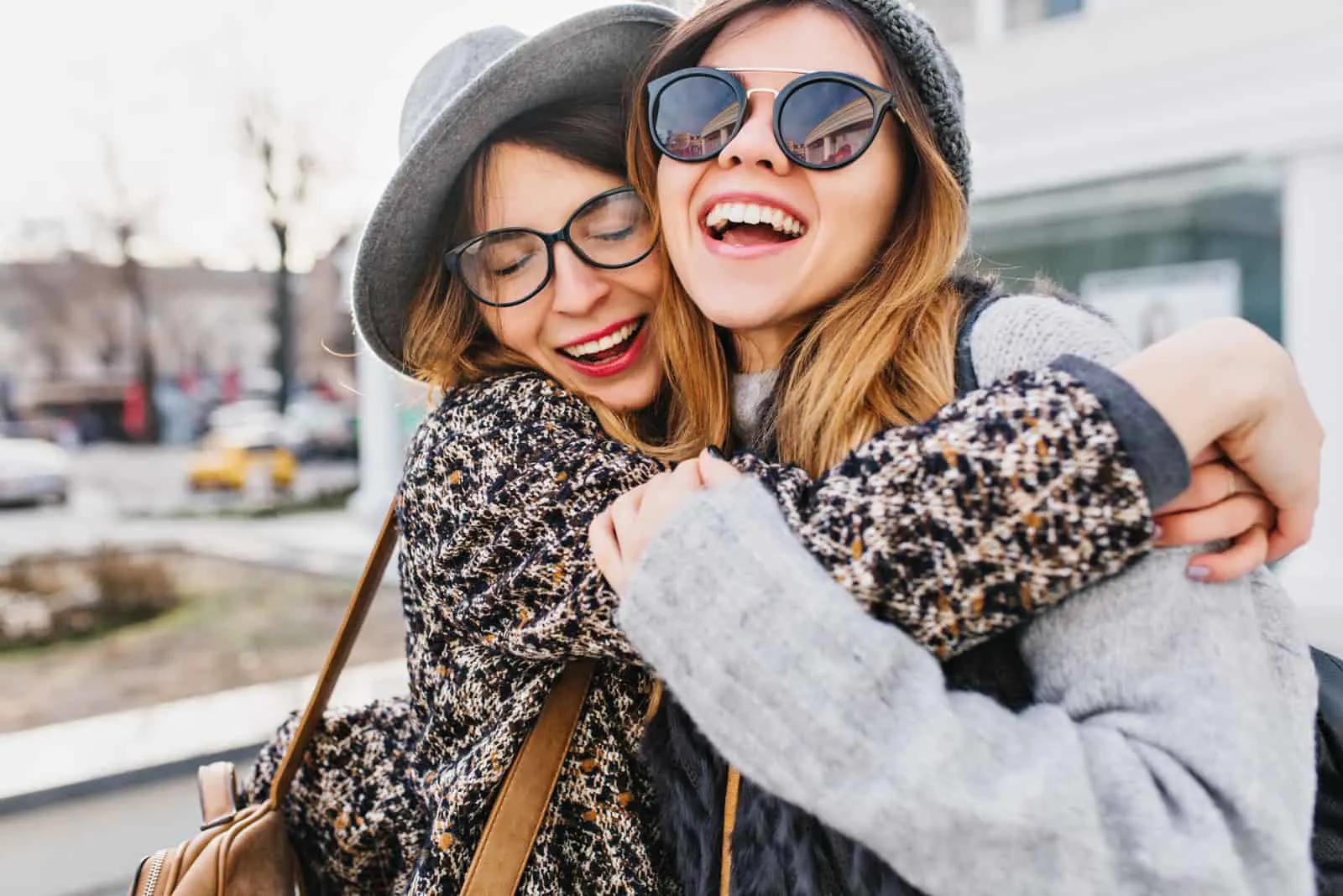 The bond between two sisters, two best friends who are connected not by blood but by heart, is the strongest relationship of all.
Here are the best sister quotes to honor that strong, special, and most unique bond:
1. "I would like more sisters, that the taking out of one, might not leave such stillness." – Emily Dickinson
2. "Sister, you are like my angel, with a love that always glows. You are one of the greatest gifts my heart will ever know." – Unknown
3. "Our name for each other is 'Sissy.' One name, two sisters, our shorthand whether we are separated by a room or by an ocean. A word to which we both instinctively answer and turn. Because, after everything, we are sisters first." – Jenna Bush Hager
4. "I'm the big sister. I want to make sure she has everything, even if I don't have anything. It's hard. I love her too much. That's what counts." – Venus Williams
5. "Sisterly love is, of all sentiments, the most abstract. Nature does not grant it any functions." – Ugo Betti
6. "She's always there for me when I need her; She's my best friend; she's just my everything." – Ashley Olsen
7. "A sister can be seen as someone who is both ourselves and very much not ourselves—a special kind of double." – Toni Morrison
8. "Sisters function as safety nets in a chaotic world simply by being there for each other." – Carol Saline
9. "Sweet is the voice of a sister in the season of sorrow." – Benjamin Disraeli
10. "Only a sister knows how you really felt when you stumbled and when you succeeded, when you fell from grace and when you were forsaken, when you reached your lowest valley and when you climbed your highest mountain." – Colleen Sell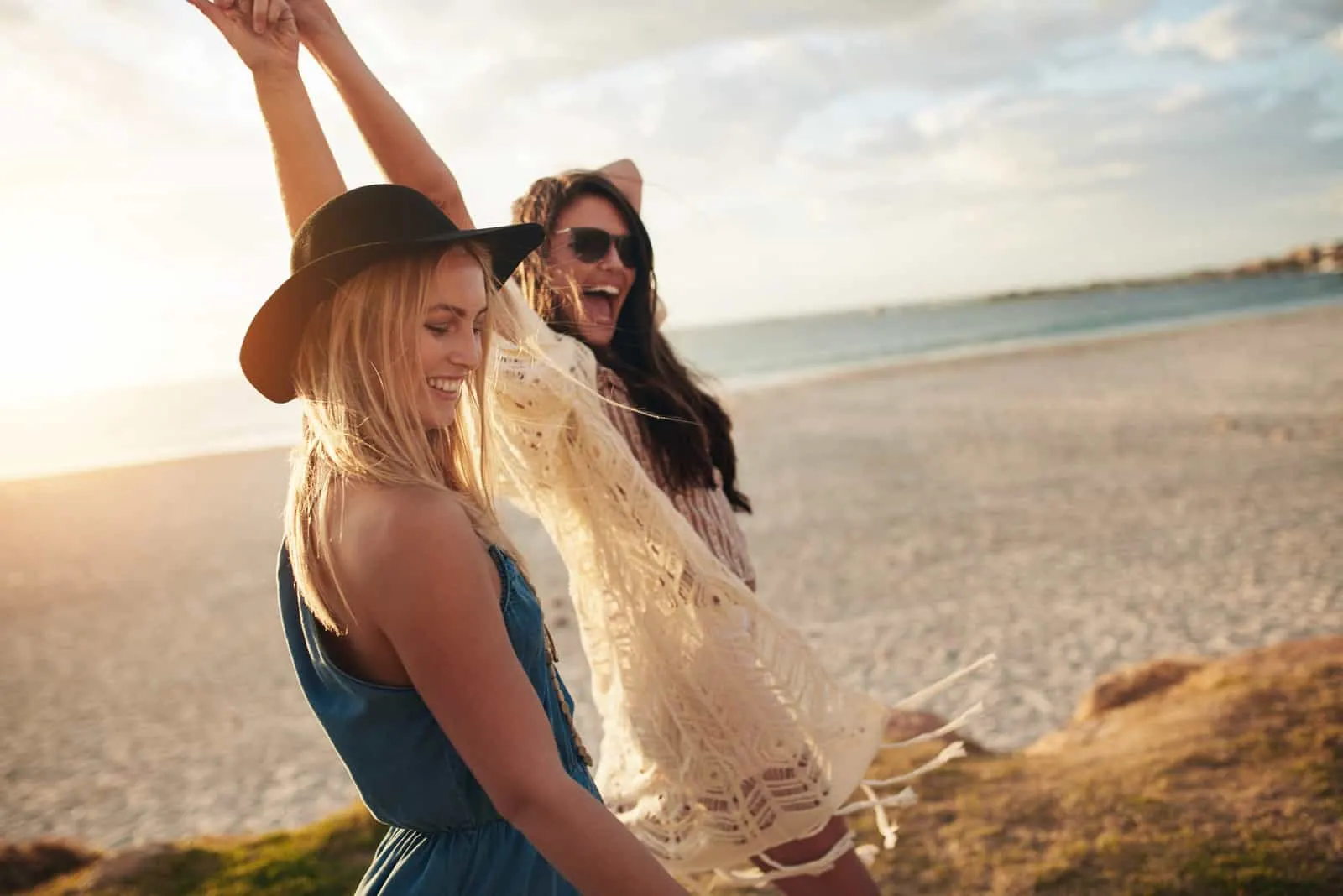 11. "A sister is a gift to the heart, a friend to the spirit, a golden thread to the meaning of life." – Isadora James
12. "Sisters make the best friends in the world." – Marilyn Monroe
13. "But the love of sisters needs no words. It does not depend on memories, or mementos, or proof. It runs as deep as a heartbeat. It is as ever-present as a pulse." – Lisa Wingate
14. "Bless you, my darling, and remember you are always in the heart –
oh tucked so close there is no chance of escape – of your sister." – Katherine Mansfield
15. "Is solace anywhere more comforting than that in the arms of a sister?" – Alice Walker
16. "People come and go from our lives, but sister love lasts longer than any other love we know." – Unknown
17. "A sister is one with whom we have a special connection, she is a support and an encourager; and an inspiration to be all that we can be." – Catherine Pulsifer
18. "A sister is both your mirror—and your opposite." – Elizabeth Fishel
19. "There is no place for secrets in sisterhood." – Erin Forbes
20. "She is my sounding board, my confidante, my keeper of secrets – and my best friend." – Kathleen O'Keefe