Come on, guys. Be honest now and admit that the thing we would all want to know is how to approach women in public, start a conversation and get an affirmative answer when we invite them on a date.
Sometimes, that can be terrifying, especially if you're a shy guy or if you've never approached a woman before because you won't get a second chance to make a good first impression.
Most men wait until they muster up the courage to do this, but a lot of guys don't do it in the end because we're afraid of being rejected or we just think it would be so humiliating to get a negative response.
That's so wrong. Maybe you've missed out on many great chances for true love because of that fear. Actually, that fear is stopping you from finding real love and true happiness in life.
The whole point of life is to find someone to share it with; to find someone worth living for… to find a companion on this crazy, unpredictable journey we call life.
I also believe that soulmates always find each other and that God finds a way to cross their paths, but still, you have to put yourself out there.
To be honest, the reason why I'm writing this is because I was also terrified to approach women before.
But, with these very simple steps, I found a way to overcome approach anxiety and overcome that fear of rejection that was a huge deal-breaker for me.
How to approach women and make them want you badly.
"Women are not attracted to men who are good looking – they are attracted to men who are attractive."
This quote from famous life and dating coach, Zan Perrion, really helped me and you should definitely keep it in mind every time you want to approach a beautiful woman and get a girlfriend, of course.
Also, below, you'll find some powerful revolutionary dating advice for men about meeting women and making an attractive girl fall in love with you.
See also: How To Approach A Girl? 9 Tips That Work Like A Charm
Believe in yourself.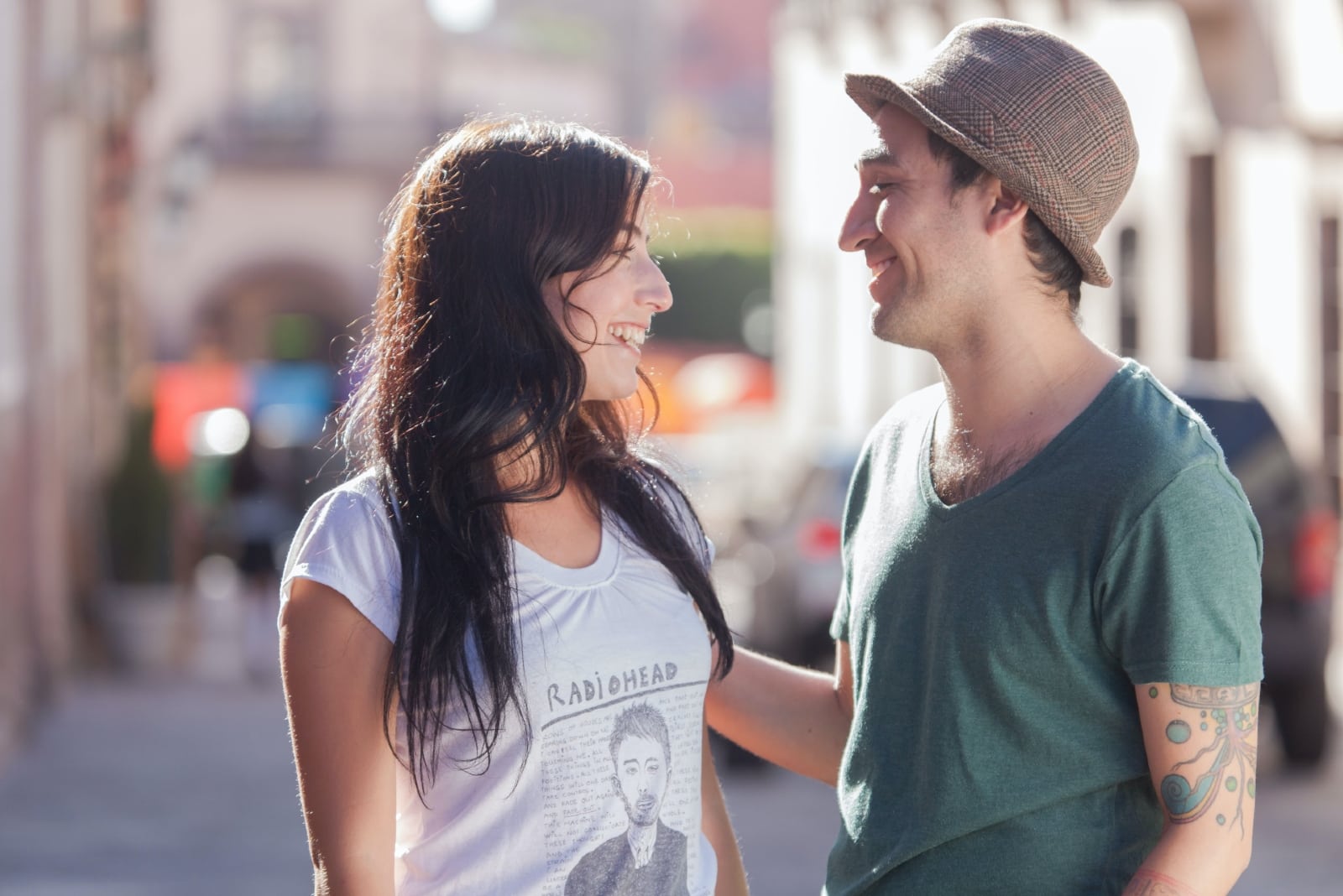 So, how do you approach a girl in real life and at least get her number or get her to go out with you? This is the very first step you have to make.
If you want to get a girlfriend, you have to do it with confidence. You must know your worth and believe in yourself that you can seduce and win over that attractive woman you have liked for so long.
You must work on your self-esteem. If you're a shy guy or you have high self-doubt, you should practice in front of a mirror.
Just try to imagine that the person in the mirror is the woman you like and that you've just approached her. It's a great way to practice your body language and prepare yourself for approaching the girl you like.
Another thing that will help you greatly with your self-confidence is to look good and pay attention to your physical appearance.
Take care of yourself physically, but also emotionally and spiritually. The thing is that our body image influences our self-esteem directly. In other words, in order to feel your absolute best, you must look your absolute best.
Look for THE signals.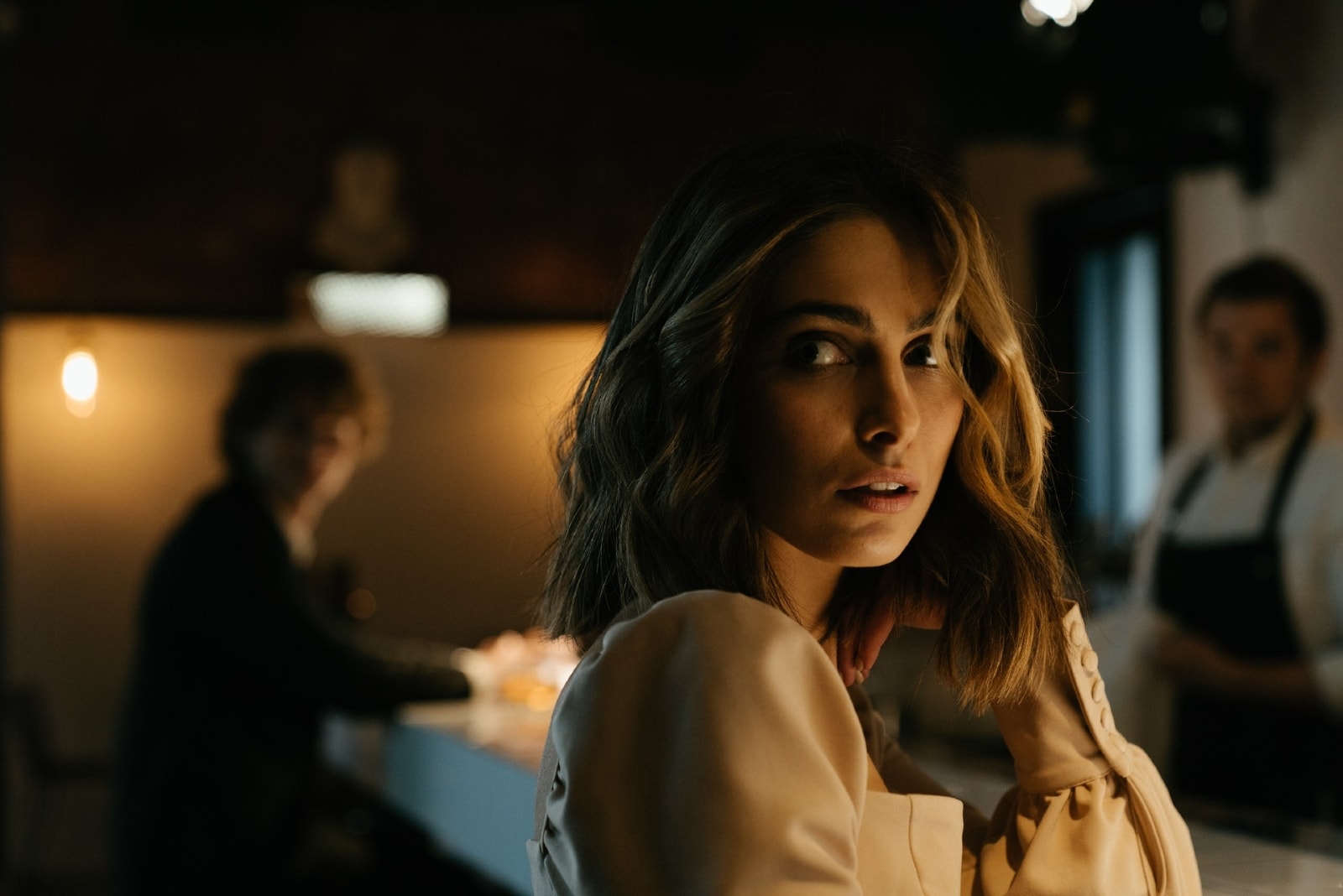 When approaching and attracting women, before making the actual move, you should first observe the situation and look for signals from the other side.
A woman always knows what she wants, and if she wants you, she'll make it clear to you. She won't give you any mixed signals; she'll be clear and direct about what she wants.
However, those signals can often be very small and unnoticeable, especially if the woman is shy.
For example, if you are in a coffee shop and she is looking at you frequently, but whenever you start looking at her, she looks away very quickly.
Or, for example, she runs her hands through her hair or arches her back every time you look at her… you need nothing more because those are some clear signals that she's into you and she wants you to approach her.
BUT, that doesn't mean that you should immediately approach her. You must wait for the right moment and you must be fully prepared for that step.
Flirt with your body language first.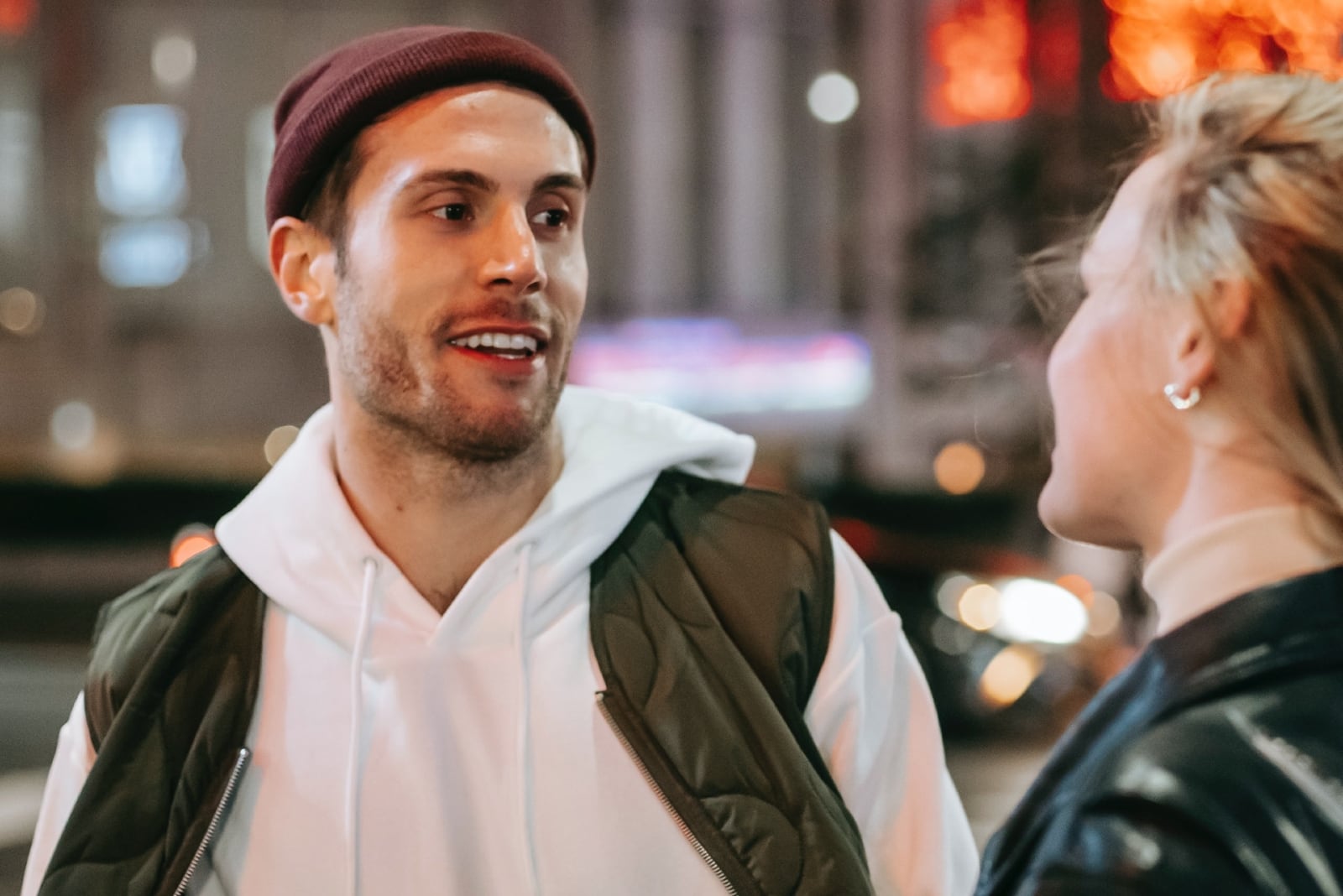 Just as she'll be sending you some signals that she's into you by using her body language, you should do the same.
It's called flirting with your body language, and if you do it right, it will definitely help you win over the girl you like.
Now, you're probably asking yourself, How do I attract women using my body language? Well, it's called the art of charm and seducing and it's pretty simple, actually.
First of all, you must listen to your mind and your body and find a way to control both. The second thing is to pay attention to your body posture.
It must be saying, 'Hi, I'm here to win your heart over and I'm not leaving until I succeed.' So, pull your stomach in, keep your shoulders back, stand up straight and smile in her direction.
That will most definitely make you noticeable.
Establish some deep eye contact.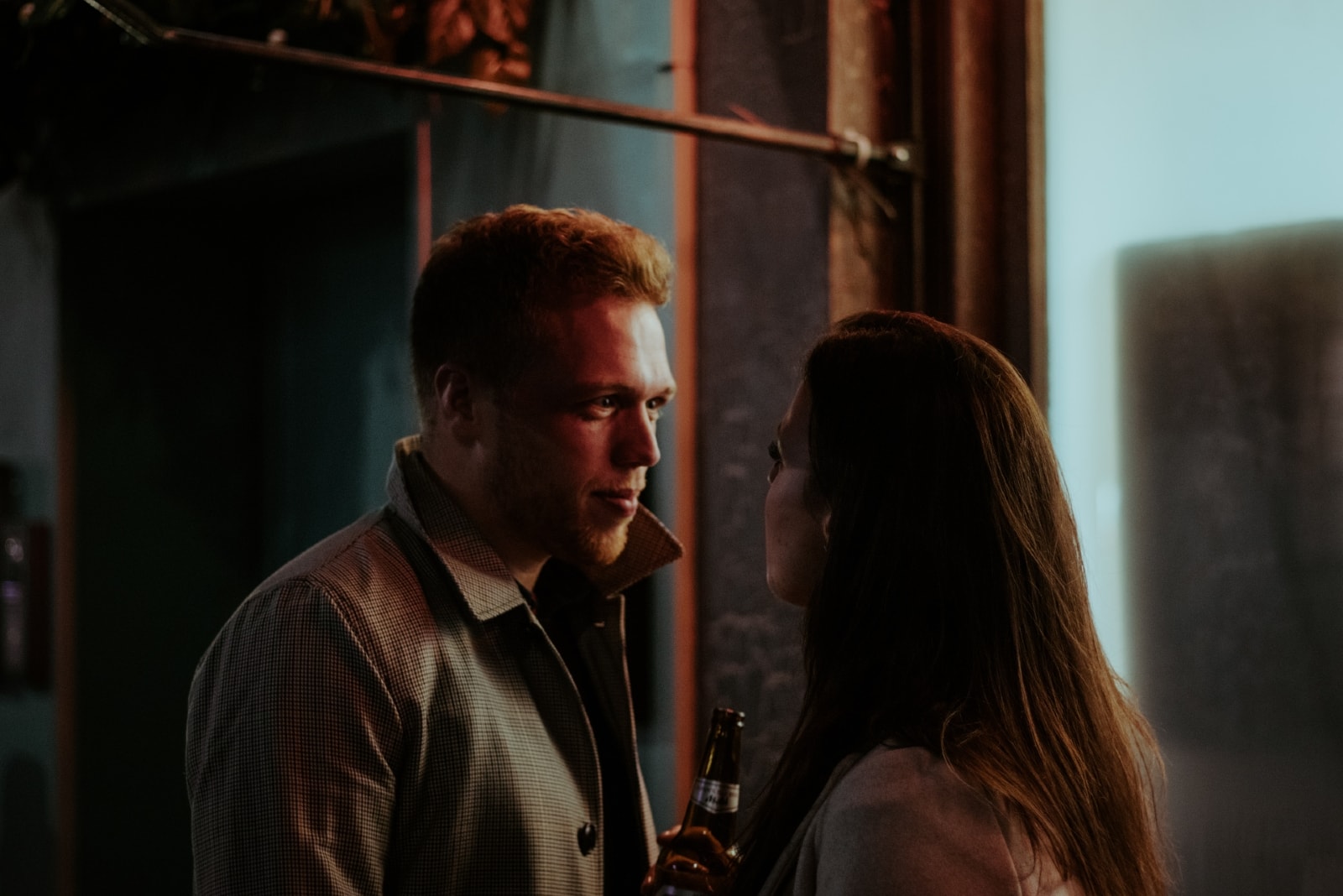 This is also part of your body language flirting. After good posture, eye-contact is the second most important thing for attracting women.
You must establish eye-contact with the girl you want to approach. Try to catch the moment when she is looking in your direction and look her straight in her eyes.
You should maintain that eye-contact for at least three seconds in order to show her that you're into her and to know whether she's interested in you, too.
I know that most men have struggled with making this step, but you must overcome that eye-contact anxiety because by making a genuine eye connection and opening your body to the woman you like, you'll be showing her that you're into her and that you want to make the move and approach her.
If you get positive feedback from the other side, if she maintains eye contact for several seconds or smiles at you, that's her way of telling you that it's okay for you to approach them and how they would like you to do that because they're interested in you, too.
Smile… positive vibes attract women the most.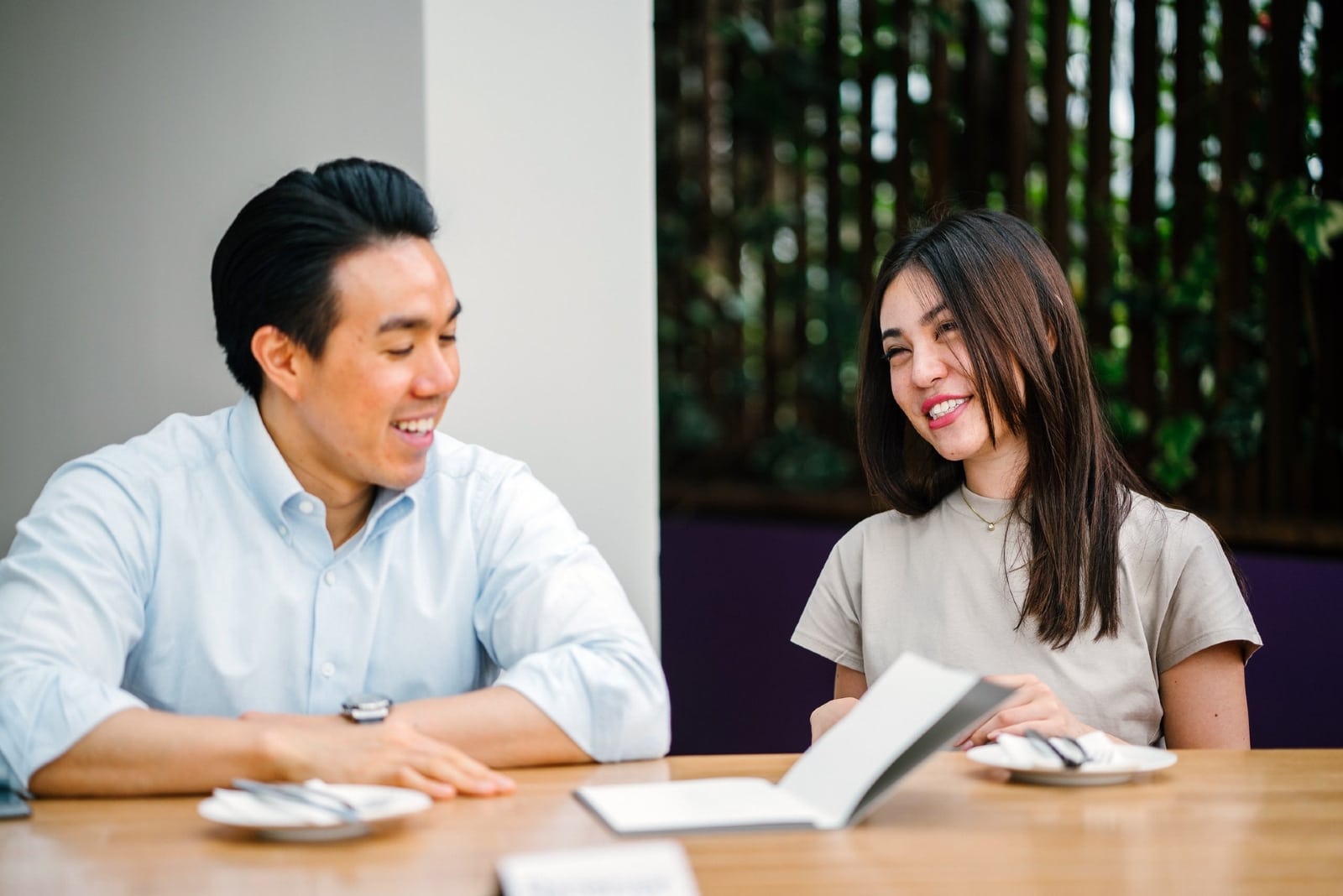 The most powerful weapon for seducing women is your smile. That's probably one of the first things they'll notice and fall in love with.
Whenever you catch her looking in your direction or you establish eye-contact with the woman you would like to approach, you should smile at her.
Even before you approach a woman you like, you should leave the impression of a positive, optimistic guy because a positive, optimistic (and humorous) guy is the type every woman wants.
Of course, we all have bad days when we feel moody, but even on those days, you should think positively and smile despite those bad moments, especially if the woman you like is somewhere near you.
Prepare a great conversation starter.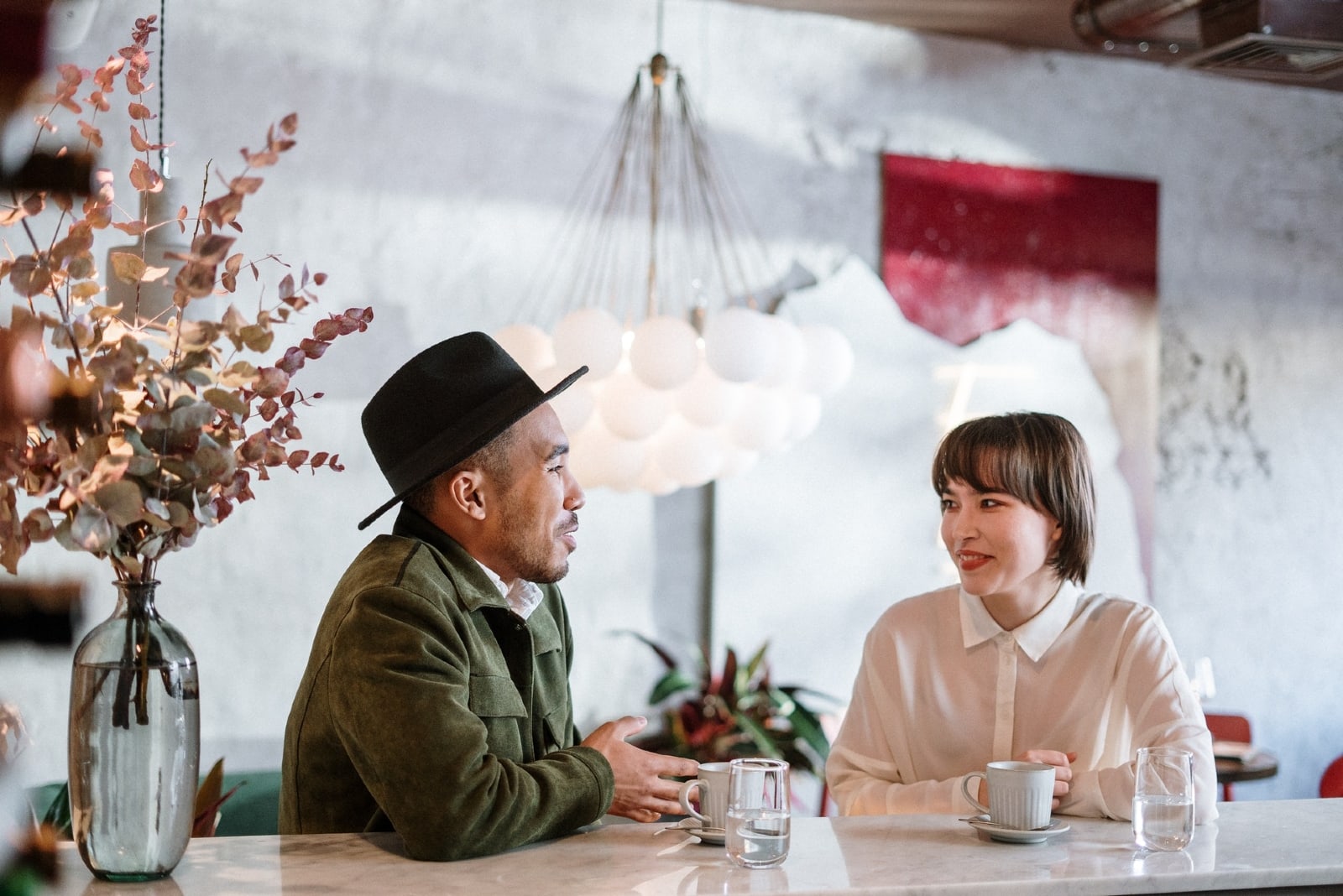 ​This is the last step you should take before taking the most important one… approaching that beautiful woman you like.
You must find a good conversation starter before approaching her.
Don't think that you'll come up with something at the last minute or after you approach her because you won't. You'll get nervous and ruin everything that way.
You should search for a great conversation starter that can spark a great topic and get the conversation going.
You must find something that will show her that you're an interesting guy and that you're worth taking her time.
Please, don't use cheesy pick-up lines.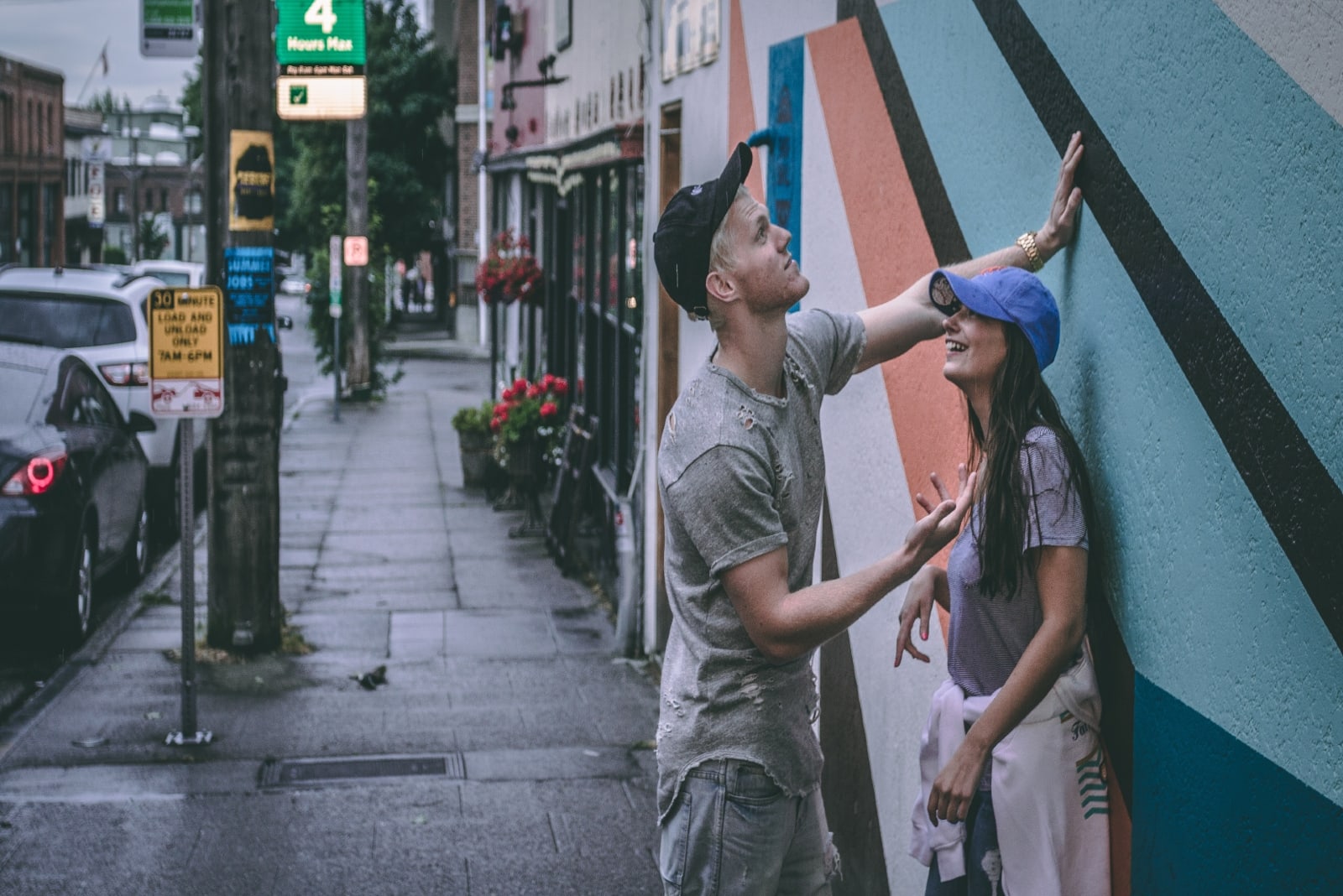 Okay, I know I said that preparing a good conversation starter is the last step before approaching a woman you like, but this is something I really have to warn you on.
You can use a pick-up line to break the ice and start the conversation when you approach women, but please don't use some bad and lame cheesy pick-up line that will make you look like a total jerk.
Trust me, there are some very bad pick up lines that you wouldn't even believe are real.
Don't even think to try to approach women by using them because they're very insulting and you'll ruin every chance you've had to attract the woman you like.
See also: 305 Romantic Pick-Up Lines That Will Melt Her Heart
Make THE move.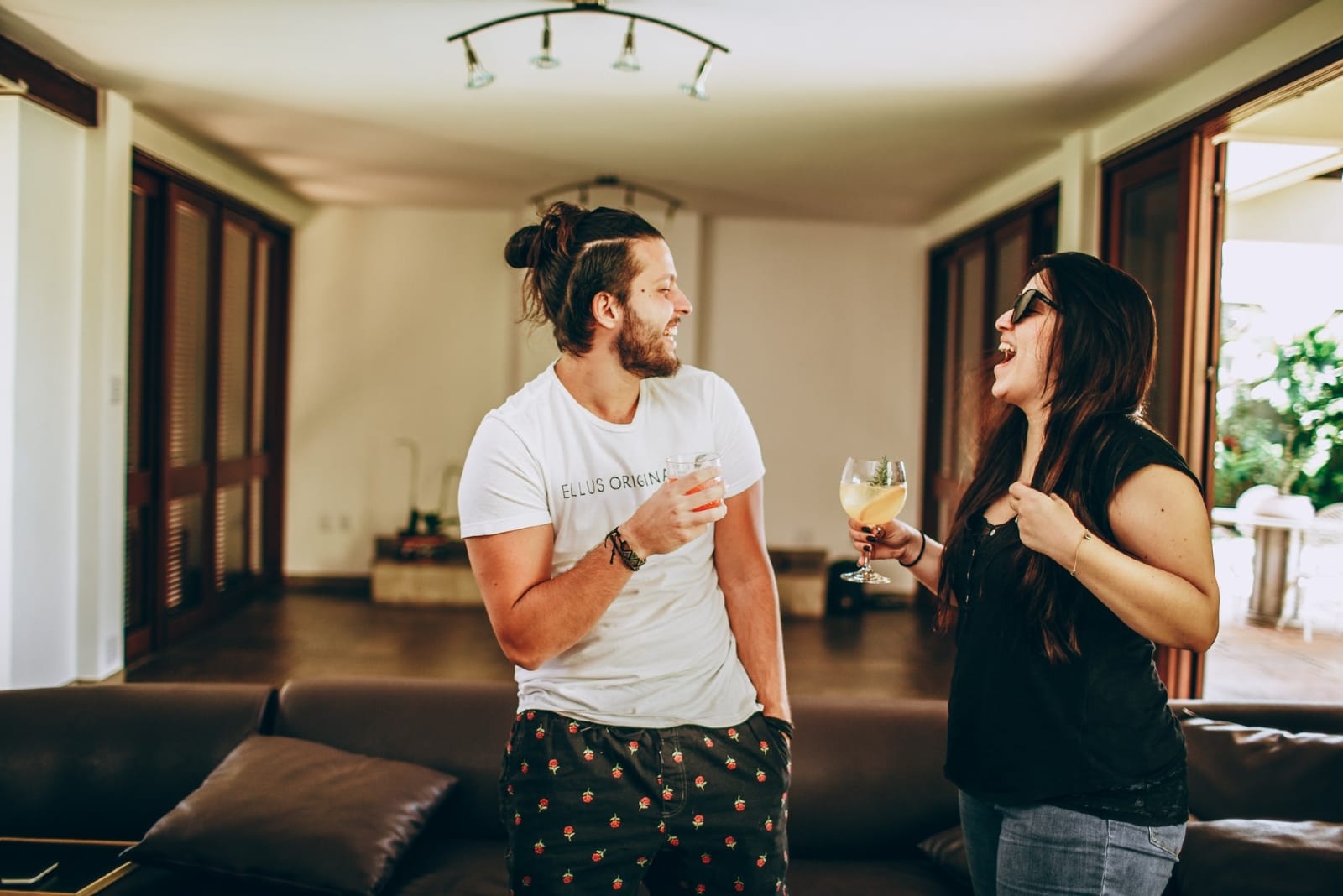 We have finally come to the most important step. So, how do you approach women the right way and make them want you?
Well, if you did all these steps above the right way, you're totally ready for this most important step.
If you decide to go with a pick-up line, you should use it like a humorous and interesting opening and tell it to them before you actually introduce yourself.
However, if you decide to go with a conversation starter, then you should introduce yourself and ask her politely if you can take a few moments of her precious time.
Use a conversation starter that you've prepared already and get the conversation going.
Either way, I'm sure you'll wow her and leave a good first impression that will make her interested in you, too.
Be yourself always.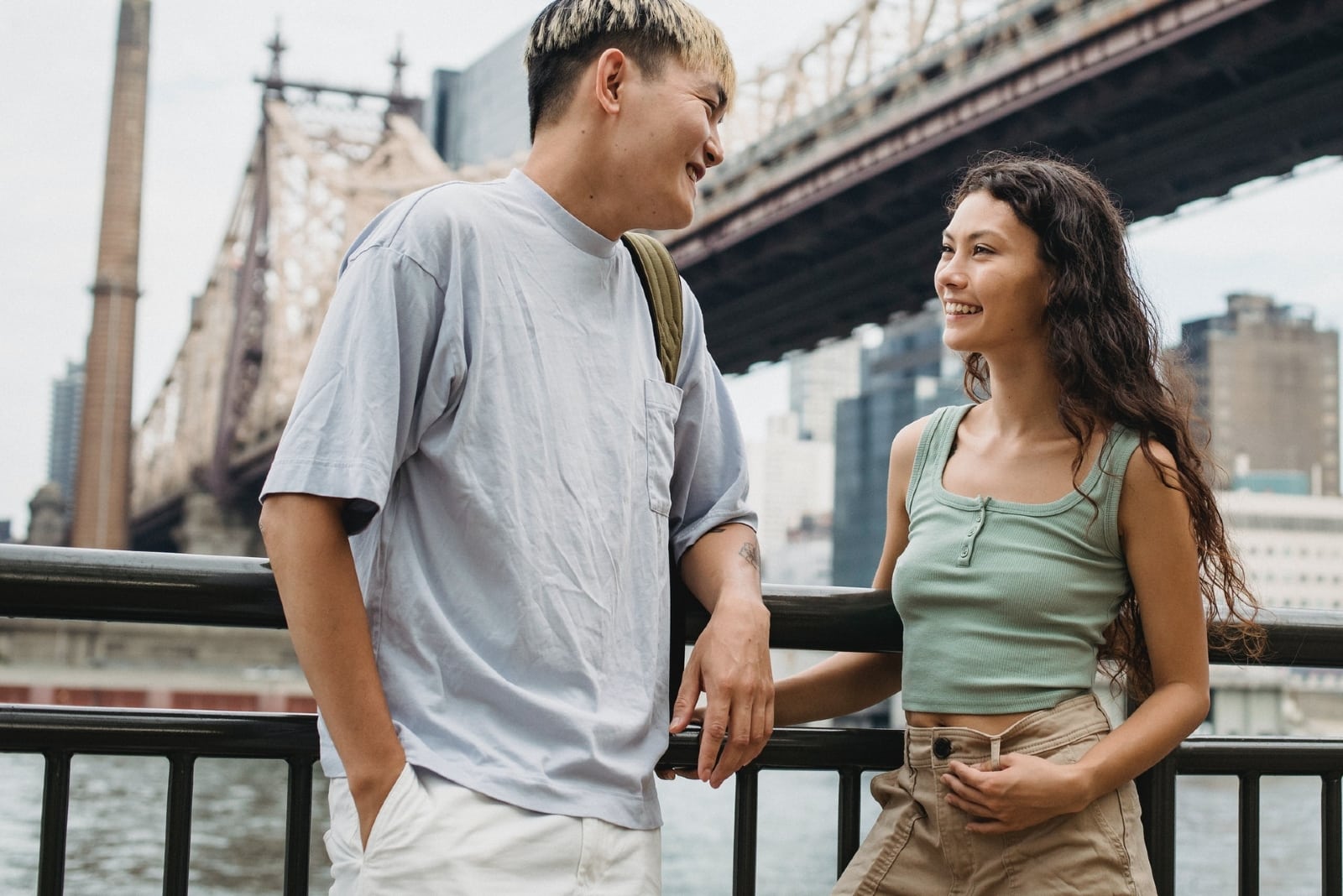 Don't act, don't pretend you're someone else just to get her liking. Be yourself always because she must fall in love with the real you.
It's the only way you'll be able to create and maintain a healthy relationship one day. And, trust me, even though I know you don't think like that sometimes, the real you is the best version of you.
Talk, but also listen.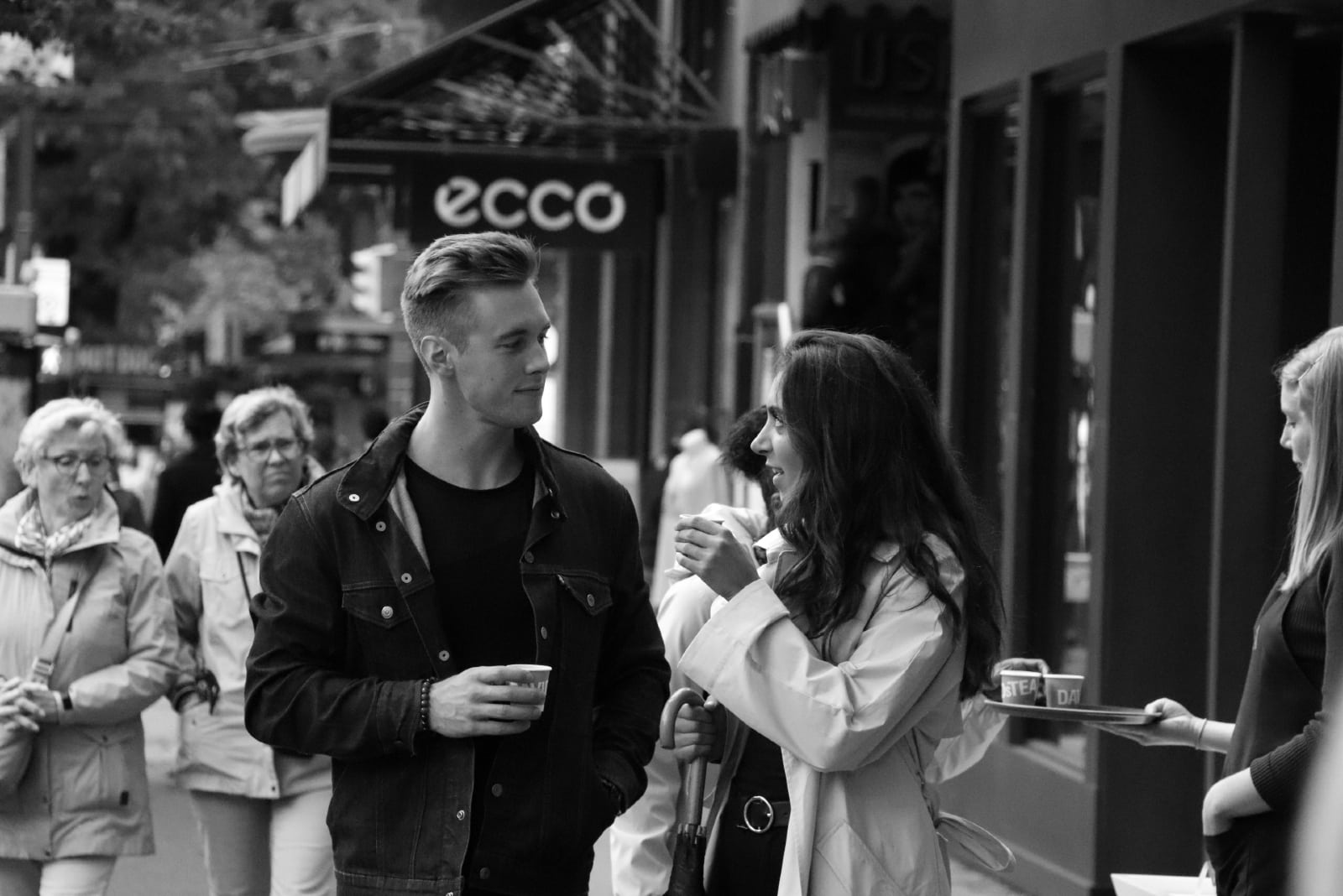 Once you approach her and get her attention, don't be the only one talking. Listening is one of the most important social skills, and that's the one you need the most when you approach the woman you like.
It's how you'll show her that you're interested in her, and also interested in what she has to say to you.
It's a well-known fact that women love men who are good listeners. You should listen actively and be focused when she's talking about herself and try to remember as much as you can about her life.
See also: 9 Signs She Is Testing You To Decide If You're Boyfriend Material
Compliment her, but don't overdo it.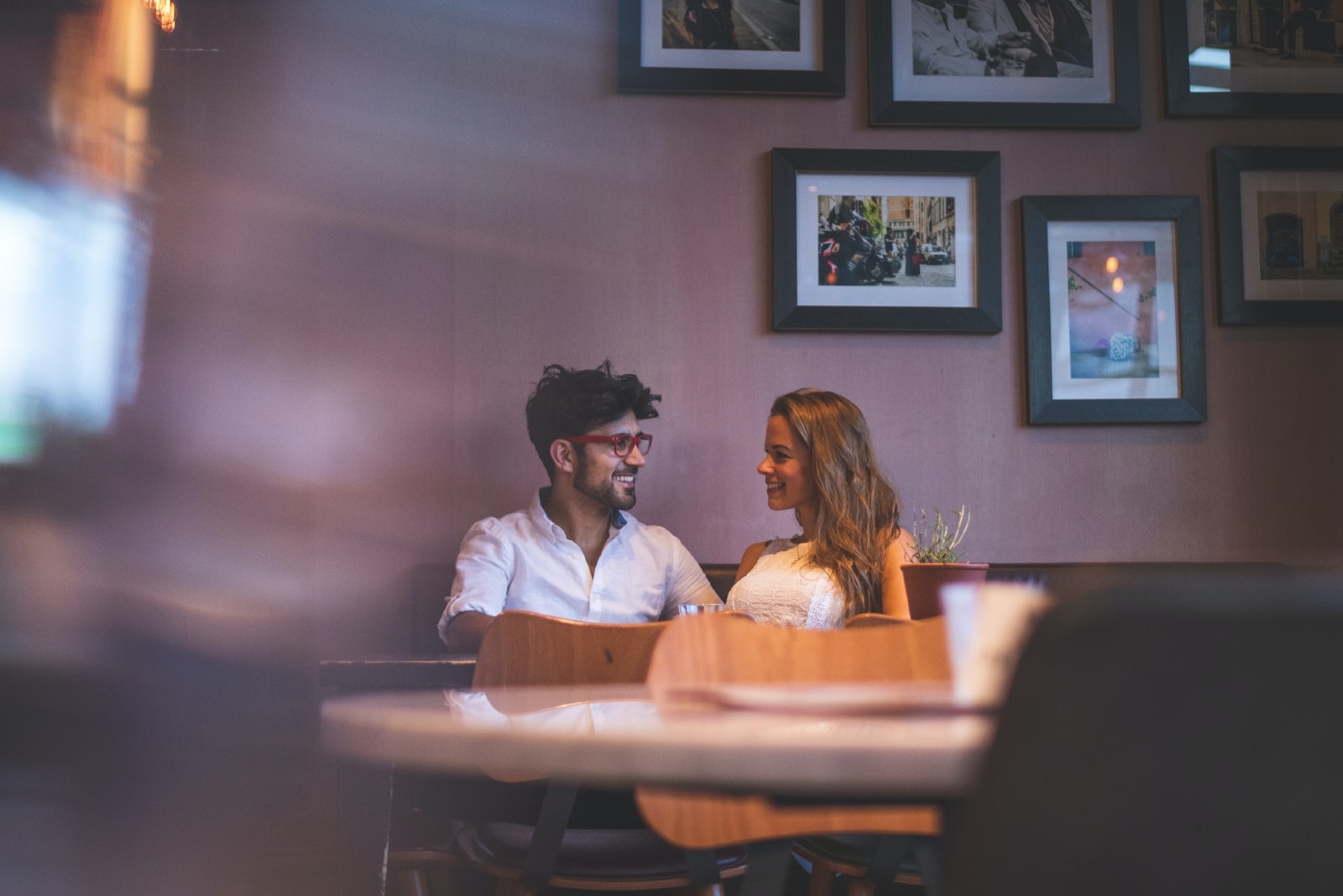 Compliments are always welcomed. All women like to hear a good compliment even if it comes from a man they've just met or one they aren't interested in.
Compliments build attraction, and that's definitely a powerful weapon to get the woman you like to fall for you.
However, you must be careful with it. Compliments are good, but if you do it the wrong way or if you overdo it, it can be bad for you and leave a bad first impression.
If you give too many compliments after you approach a woman you just meet, it can make her think that those compliments aren't honest and that you're telling them to her just to seduce her.
And, don't compliment her physical appearance because she might think that you're only looking for a hookup and it can make her lose interest in you.
A good sense of humor always helps.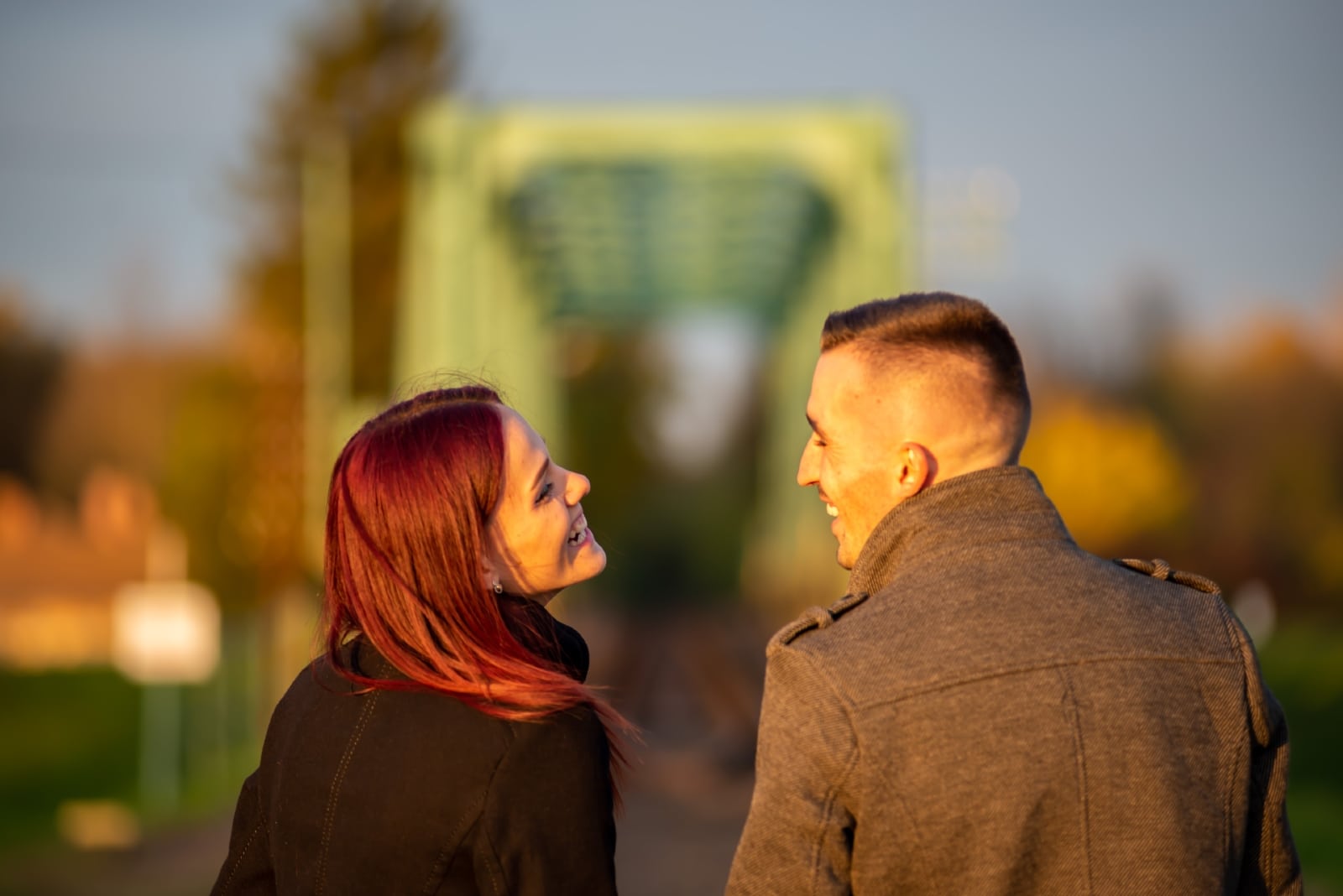 I really think that all women fall for humoristic guys.
If you're sitting near her in a coffee shop or in a restaurant, you should tell jokes to your friends and make them laugh, so she can hear them and think how funny and interesting of a guy you are.
To be honest, we all like to be in the company of people who can make us laugh, and by my opinion, a sense of humor is one of the hottest qualities a person can have.
So, when you approach her and start a conversation, try to make her laugh and she'll be yours for sure.
Get her phone number.
If one of you has to go, you should ask her for her phone number or her email or send her a friend request on social media and ask her to accept it.
You must find a way to stay in touch with her, so you can invite her on a date and get to know her a little bit better.
But, don't push. If she doesn't want to give you her phone number, it doesn't mean that she doesn't like you… maybe she wants you to try and find it out by yourself.
Maybe that's how she wants you to prove you're really interested in her.
Don't invite her on a date immediately.
The first time you approach her, you shouldn't invite her on a date immediately. You should ask her to stay in touch for a while, so that you two can get to know each other better.
Wait for the right moment and then invite her on a date.
Even if you invite her out immediately, she probably won't accept it because she would also like to get to know you better before that.
Conclusion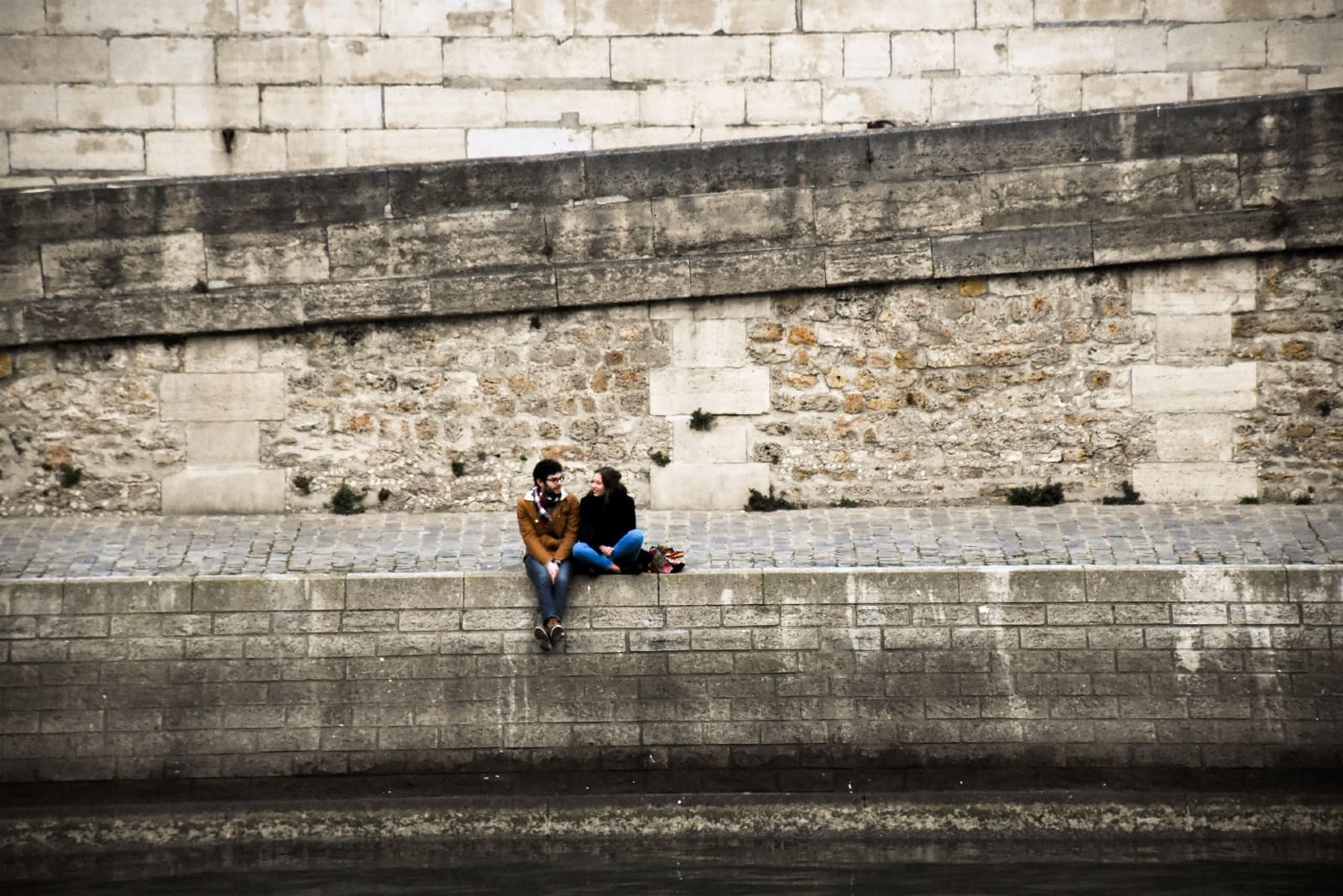 I hope this article has answered your question, 'how do you approach women with confidence'? The most important thing is to remember that there is nothing you should be afraid of.
Also, the other two very important dating tips are that when you want to meet women, you must leave your manly pride aside and bring your self-esteem only.
I always say that it's way worse never to try than to fail or be rejected once or several times.
And, even if you are rejected the first time you approach and try to seduce a woman, that's not a reason for you to stop doing it.
Even if a woman rejects you, that's not your loss, it's theirs because she's missing the chance to meet a nice guy like you truly are.
Believe me, once, it'll pay off. Once, when you meet the right one, you'll be the happiest person alive, and you'll be very proud of yourself for having the courage to approach your beautiful woman and win her over.
Don't allow your fear to control you. Be strong, be a man and overcome it. Don't just sit there waiting for true love. Go out there and attract it… Approach that woman you like and win her heart over forever.