Tinder has become something like Gucci in the fashion world. As one of the most elite dating apps, it provides its users many benefits.
Avoiding small talk, straightforward exploring, and getting what you want are just some of the benefits.
But if you discover that your partner is there, you probably won't think of Tinder that way. Just to mention, this 'how to find out if someone is on Tinder' guide applies to everybody, not just partners.
It is totally fine if you want to know whether your neighbor or boss has a Tinder account.
How To Find Out If Someone Is On Tinder: 7 Ways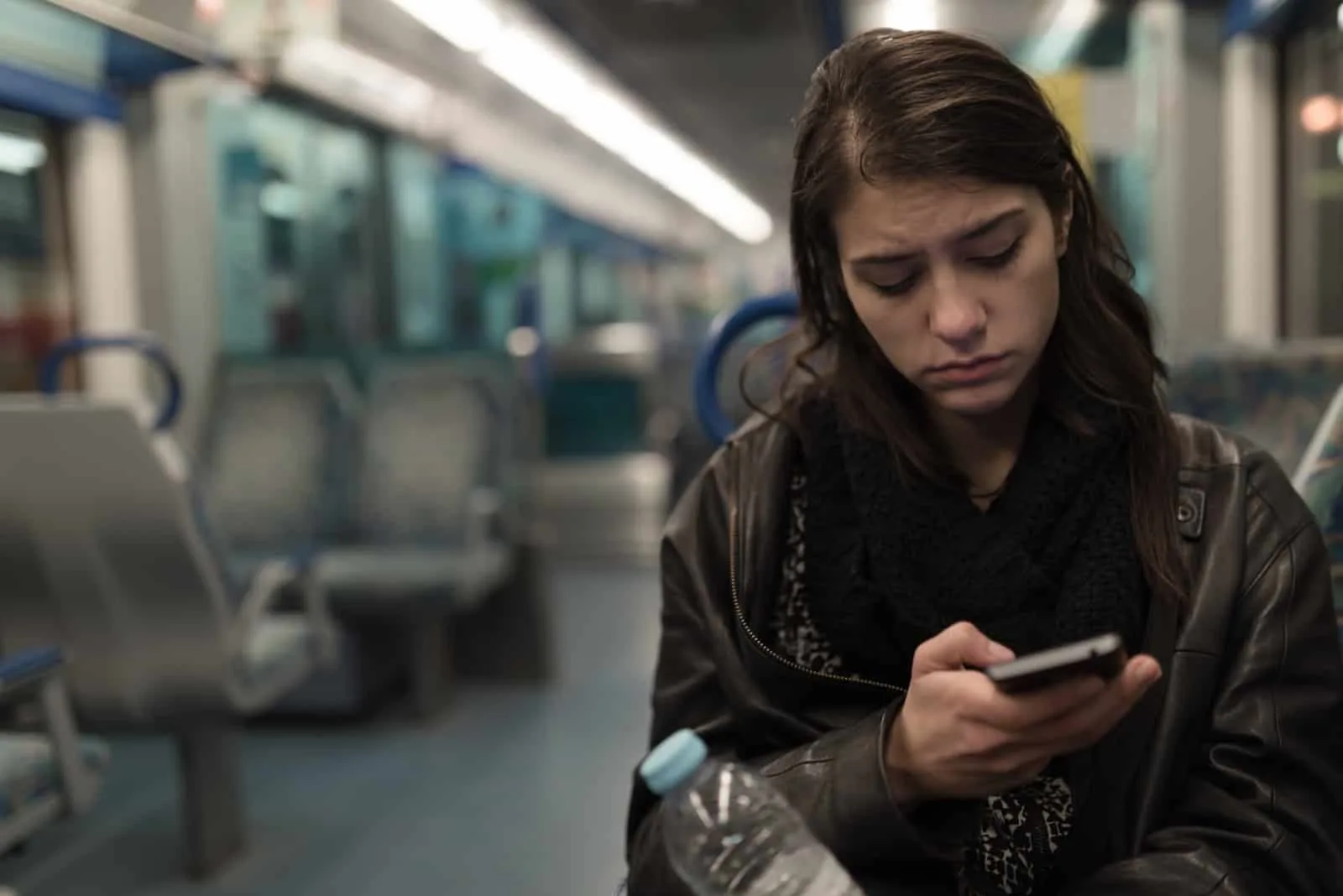 Firstly we will state how to find out if someone is on Tinder based on their behavior, and then we will move on to more skilled and professional ways to find out.
1. Simply ask them
The first thing you can start with is honesty.
If you've been dating someone for a while and notice that they've been acting distant and uninterested lately, you may suspect they're cheating.
You might think of plenty of ways to find out the reason behind it, but the most mature and healthy one is to simply ask them.
Of course, asking them may just cause a counterreaction where they question your trust in them. However, if you choose a good approach and carefully explain what led you to that question, I am certain they will understand.
But, it is not only important that your partner doesn't get angry, right? It is important that they answer truthfully.
If this approach does not work and you continue to notice the same changes in your partner, don't be upset! We have prepared other ways to indirectly find out if they are into online dating!
And just remember: love cannot live where there is no honesty.
Related: How To Start A Conversation On Tinder And Do It Right
2. Dating is not foreign to them
Should you be bothered if your significant other dated a lot of people in the past? Of course not. But sometimes you just can't help yourself.
The past is definitely something that should not be our sphere of interest when it comes to our present partner. But we should not forget that the past is also a part of us and that it helped us build the present self.
How can we be sure that our partner has completely gotten rid of the habit of dating a lot of people? It is always the ''what if?'' that keeps us awake at night.
What if you don't have any values? This "mindset" is often influenced by the fact that your partner has dated numerous people who have nothing in common with you. You may think, "Maybe they want someone else? Someone with different and better qualities than me?"
What if they are incapable of forming a bond with only one person? Going back to the question above, you may have the right values, but your partner may not be satisfied with only you.
What if your relationship has become boring? Since your partner used to date a lot, this may also be an indication that they might eventually get bored with you too and want something fresh.
Keep in mind, don't take this too seriously as it can only be an assumption and never a fact!
3. Love for traveling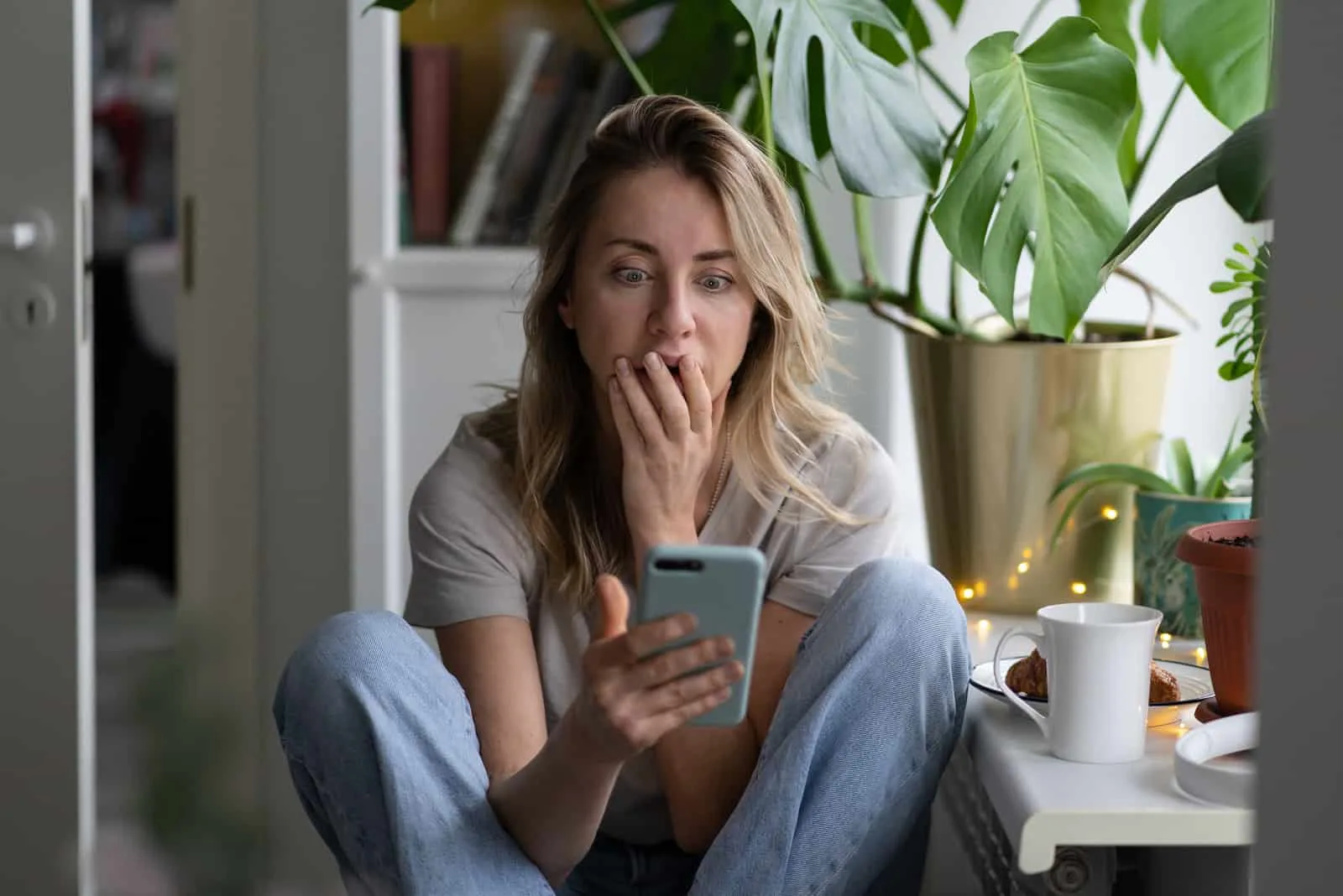 Although not a rule, many travel fanatics enjoy the benefits Tinder gives to them.
One way of coping with loneliness when traveling is to install Tinder and hook up with someone you will never see again.
Just imagine spending your whole night out trying to spice things up with someone, only to find out at the end of it that they were not even interested.
Tinder helps people to connect easily, especially when you are abroad and don't know anyone.
4. Different search engines may help you
If none of the previously mentioned methods bore fruit and you are still not sure whether your partner enjoys having the Tinder app installed, then it is time to go with search engines and different third-party apps!
1. Google
Good old Google is the right place to start! As one of the most popular search engines for different purposes, it can also help you to track a dating profile. But how do you do so?
Start by opening your web browser and typing tinder.com/@username in the search bar.
@username is the person you are looking for. Then click Enter.
The Tinder user with the specific @username will be displayed to you in a matter of seconds.
The only drawback of this method is that you have to know specifically which username your partner uses to see if they are on Tinder.
Besides that, it's a great way to help you with your profile search – it can be used on both android and iOS devices, and it is totally free of charge.
2. Truthfinder
Although it is impossible to directly find someone as there is no Tinder search, this app allows you to track down anyone, whether it is your partner, co-worker, or friend, and give you accurate results.
Just type the name of a specific person, and everything will be displayed to you: every account they may have on social media, personal information, properties they possess, etc.
Visit the TruthFinder website, type in the person's name, and then click SEARCH.
What you'll get with this search is a complete investigative report in just a few moments! The good thing is that you will get a view of all possible accounts, including dating sites such as Tinder.
What a great database!
3. Spokeo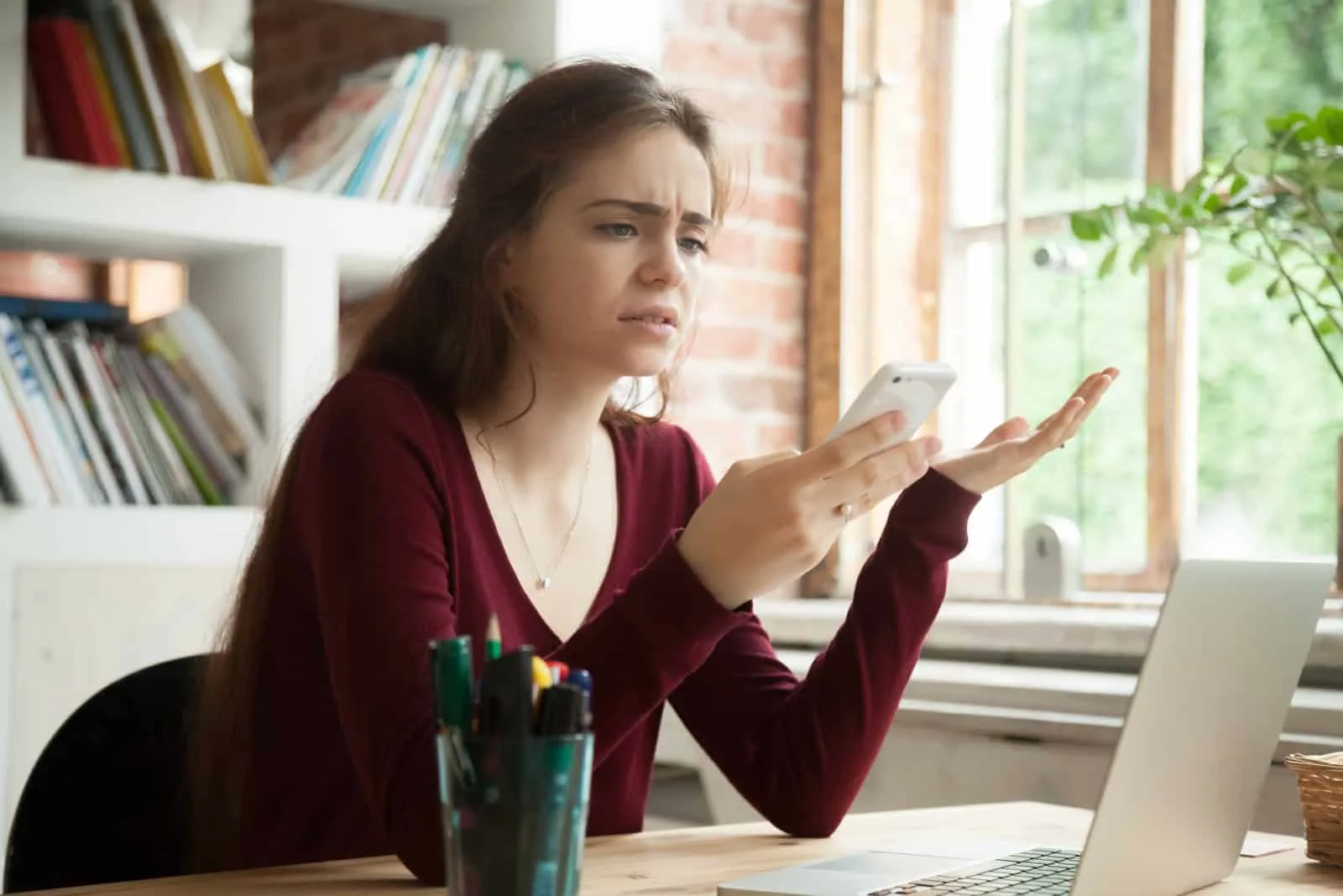 An effective people search database is also Spokeo. Spokeo enables you to search for the personal information of any person.
This is a database that includes a search on more than 120 social networks and has billions of current records, so you can say that the search is pretty detailed.
When I say pretty detailed, I mean that you will be provided with every possible social media account, including not just dating apps like Tinder, OkCupid, and Bumble, but also other applications whose primary purpose is not online dating.
For example, Facebook accounts, Snapchat, Instagram, and even their TikTok account.
The person you are searching for on Spokeo will not be informed about your spying activities as this act is completely confidential! And besides that, this process only takes a few minutes.
How to search for someone on Spokeo
1. The first step is always the same: visit the Spokeo official website.
2. Type the name, number, or email address and press the SEARCH NOW button.
3. When you're done, you'll be shown a complete analysis with all the specific details of the person you searched for, including their social media and dating accounts.
If the results of the above steps show that the person you were searching for has a Tinder profile, Spokeo will enable you a direct link to their Tinder account so you will have complete insight into their profile picture or bio.
Spokeo has a basic free search. However, if you want to enjoy the charms of a premium subscription and to be able to see the full report, you'll have to pay. Also, a 7-day trial is available to you for $0.95.
4. Social catfish
In the end, there is Social Catfish. A great investigation agency when it comes to online dating. This service enables you to locate people and also to confirm their identity.
What is the starter pack to begin the search with? It can be any defying element of that person. This includes their name, username, e-mail address, phone number, the person's location, or even their photo.
So what are the steps?
1. To see if someone is using Tinder, go to the official website of Social Catfish.
2. Select a search type: name, phone number, photo, etc., and press the Search button.
3. You'll get a complete report about the person you searched for in a matter of minutes. The advantage of this website is that it may include Tinder as well as other dating apps if any of them are available.
In the US and more than 100 other places in the world, Social Catfish has assisted customers in catching thousands of cheaters and catfishers.
5. Cheaterbuster
Cheaterbuster is another investigation service that helps you find people on Tinder without previously signing into the app.
It makes it easier to discover whether people you know are on Tinder, view their entire profile, and learn when they last swiped!
Here, you just have to type the person's name in the search bar. The first name you give should be accurate and correspond to the name that is written on their Facebook profile since a cheater is not only a cheater on Tinder!
To get more precise results, you can try to enter their location with the help of a virtual map. And don't forget to enter their age!
If the results are not satisfying, but you keep thinking that they may have a Tinder account, try the Cheaterbuster service a couple of times while each time changing the location.
Related: How To Respond To Hey On Tinder: 15 Impressive Replies
5. Maybe signing in?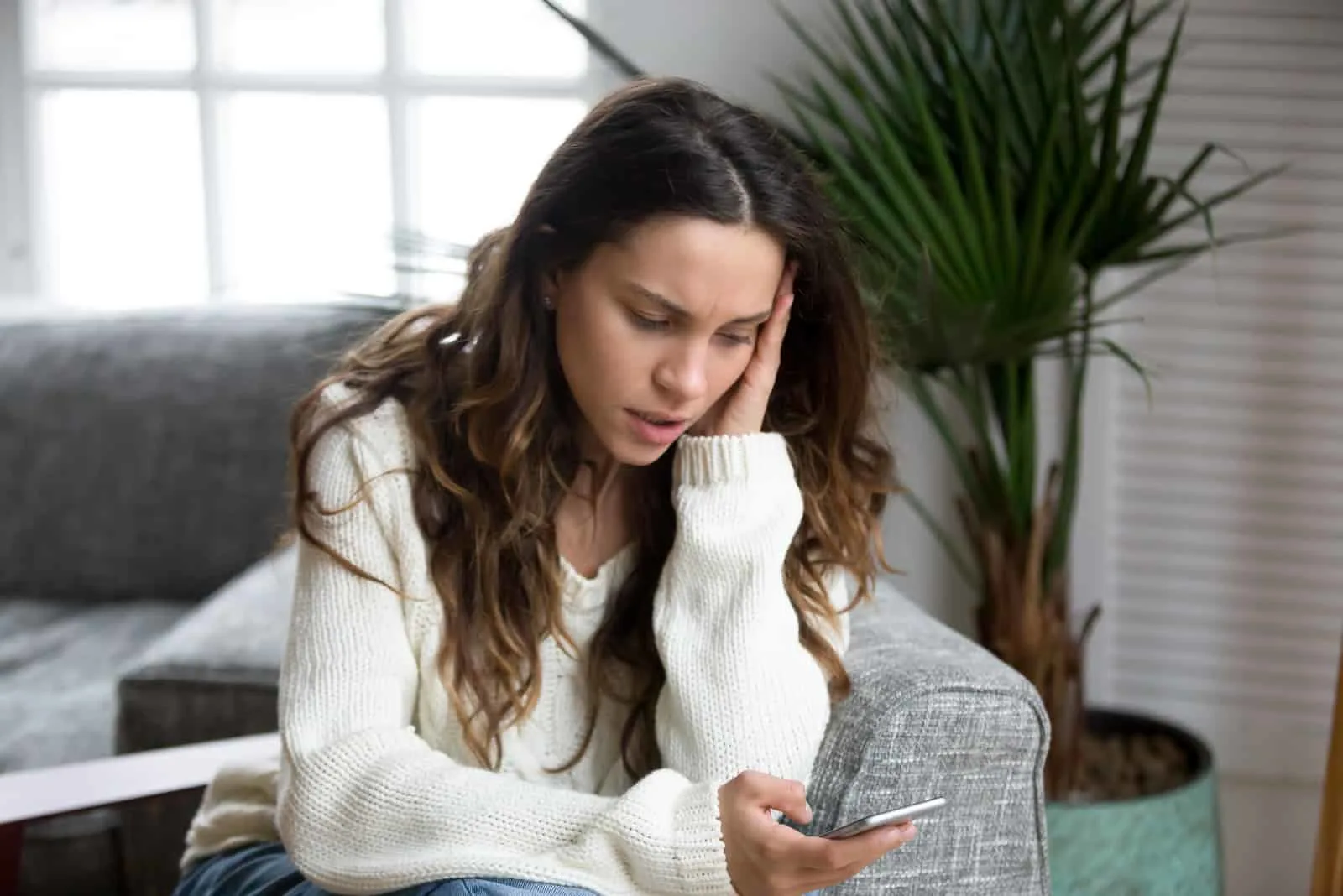 If the steps above weren't enough, don't worry, I've got another one for you… completely free.
If you and your partner have been together for a really long time, then you may have information about their email account. So you might be able to install the Tinder app and try to think of any possible passwords.
If a notification saying ''wrong password'' occurs, this tells you that a Tinder profile with this specific email already exists.
Or signing up?
Another way is simply…to join Tinder. Join Tinder with your real profile or a fake one and start to swipe right or left – it doesn't really matter, as the ultimate goal is to see whether your partner will appear on the display or not!
After you successfully sign up, set your search preferences so that your partner will most likely pop up as a potential match.
6. Activity status
So, now that you are on Tinder, there are many other possibilities on how to find out if someone is on Tinder. The activity status is one of them.
If you spot that little green dot, you will know they were recently active! The green dot is telling you that someone was active in the last 24 hours.
This will probably tell you enough by itself that something went wrong along the way in your relationship.
7. Updates on their Tinder profile
Did you both have Tinder profiles earlier? Have you signed in and seen that there have been some changes to their profile?
This could be a new bio or a new profile picture that you know was taken recently. Either way, it is not a good sign.
This most likely means they used this profile while being in a relationship with you.
See also: Tinder Questions: 290+ Best Questions To Ask Your Tinder Match
In Conclusion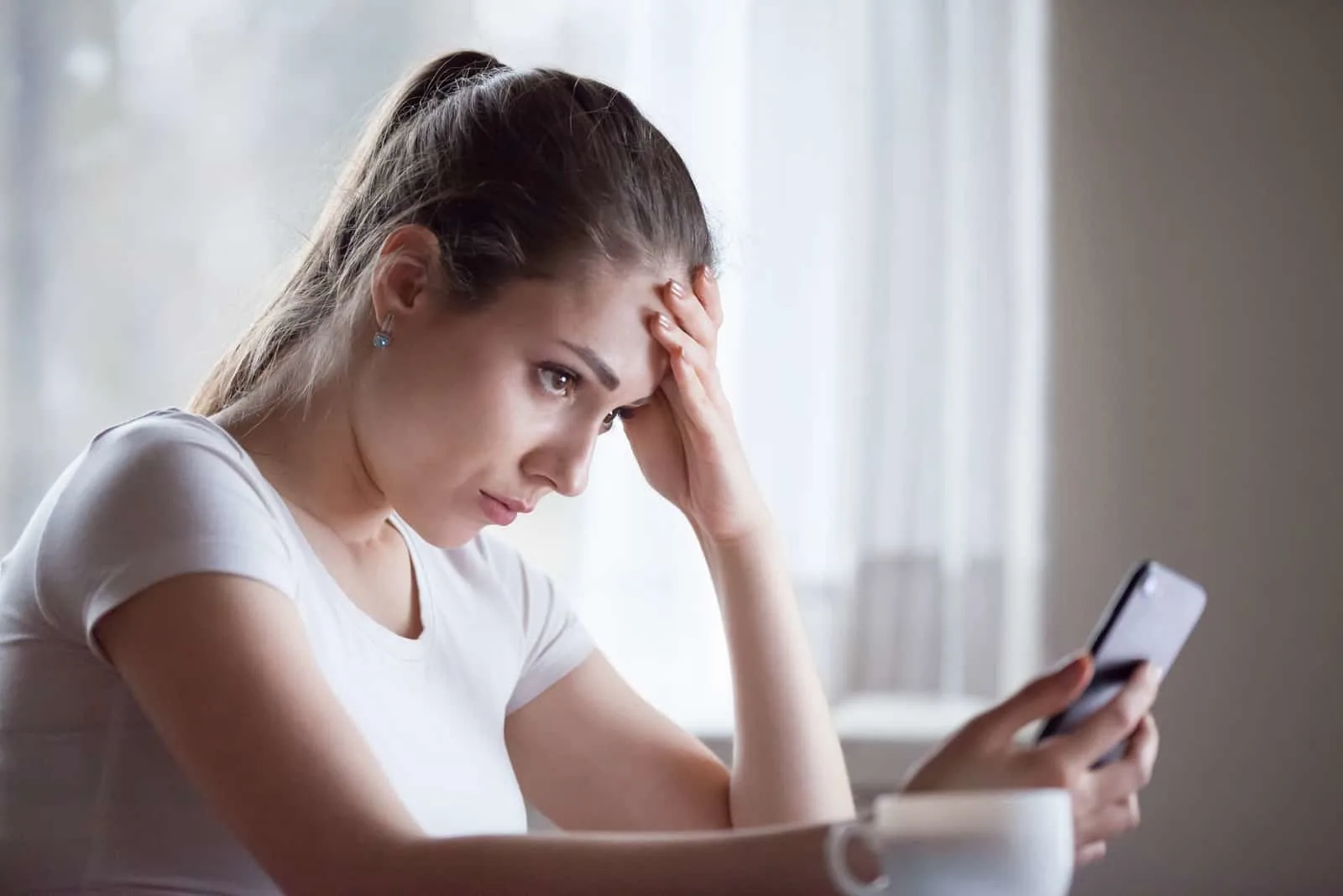 Your partner being distant, suspicious, and simply not the same may drive you crazy…
There can be many reasons for it, but if your first instinct is that they are cheating on you and for that purpose using Tinder, here is a quick guide on how to find someone on Tinder.
Spotting someone on Tinder can be achieved in many ways, including paying attention to a partner's behavior and using different search engines and spy apps.
If you come across any suspicions or, sadly, real evidence, take a few screenshots and go confront them!
Most of these apps and tips can be applied whether you're looking to find a partner or someone else entirely.
However, I wish you all the best and hope that you'll find your current partner on Tinder!