They say "When life gives you lemons, make lemonade." I say "When life gives you lemons, look for inspiring strength quotes as you're already drinking that lemonade."
If you ask me, there isn't a single dictionary in the world that could describe the essence of our existence.
Life is a beautiful, hilarious, and complex thing all in one.
But no matter how complex it is, one thing is sure: Life teaches us valuable lessons every second of every day.
Sometimes, we fail to see that everything happens for a reason and we think that we aren't where we are supposed to be at the moment.
We lose strength and hope for better days because we can't see the light at the end of the tunnel. And do you know what?
That's totally okay. We also forget that we're only human beings and our strength is not something inexhaustible.
Johnny Depp summed this up in one of the best quotes that gets me every time: "People cry not because they're weak. It's because they've been strong for too long."
This powerful quote teaches a valuable lesson to never let anyone tell you that you're weak because you're a true warrior inside and out.
That being said, here's a list of inspirational quotes about strength to comfort you during hard times and make you more resilient!
Inspirational Strength Quotes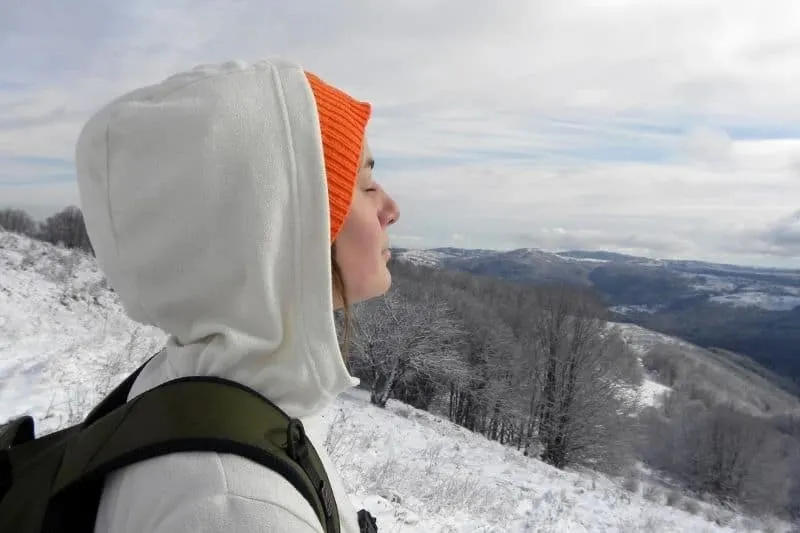 1. "Scar tissue is stronger than regular tissue. Realize the strength, move on." – Henry Rollins
2. "There are dark shadows on the earth, but its lights are stronger in the contrast." – Charles Dickens
3. "If you haven't the strength to impose your own terms upon life, then you must accept the terms it offers you." – T.S. Eliot
4. "Difficulties are meant to rouse, not discourage. The human spirit is to grow strong by conflict." – William Ellery Channing
5. "Make mistakes of ambition and not mistakes of sloth. Develop the strength to do bold things, not the strength to suffer." – Niccolò Machiavelli
6. "Character cannot be developed in ease and quiet. Only through experience of trial and suffering can the soul be strengthened, ambition inspired, and success achieved." – Helen Keller
7. "One who gains strength by overcoming obstacles possesses the only strength which can overcome adversity." – Albert Schweitzer
8. "The past is your lesson. The present is your gift. The future is your motivation." – Neil Patel
9. "Let me tell you the secret that has led me to my goal: my strength lies solely in my tenacity." – Louis Pasteur
10. "I survived because the fire inside me burned brighter than the fire around me." – Joshua Graham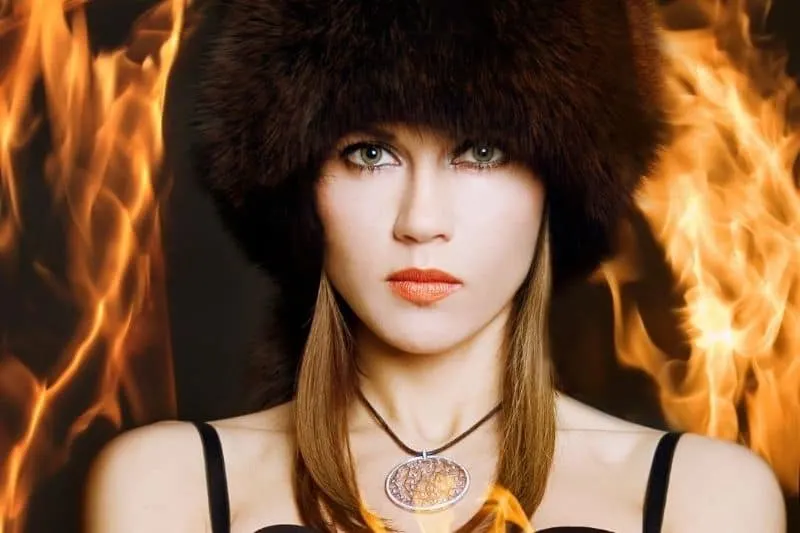 11. "Nothing is so strong as gentleness, nothing so gentle as real strength." – Francis De Sales
12. "We draw our strength from the very despair in which we have been forced to live." – Cesar Chavez
13. "It is not good to see people who have been pretending strength all their lives lose it even for a minute." – Lillian Hellman
14. "Although the world is full of suffering, it is also full of the overcoming of it." – Helen Keller
15. "In the mountains of truth you will never climb in vain; either you will get up higher today or you will exercise your strength so as to be able to get up higher tomorrow." – Friedrich Nietzsche
16. "Be soft. Do not let the world make you hard. Do not let the pain make you hate. Do not let the bitterness steal your sweetness. Take pride that even though the rest of the world may disagree, you still believe it to be a beautiful place." – Iain Thomas
17. "Life is a storm that will test you unceasingly. Don't wait for calm waters that may not arrive. Derive purpose from resilience. Learn to sail the raging sea." – The Stoic Emperor
18. "Every great dream begins with a dreamer. Always remember, you have within you the strength, the patience, and the passion to reach for the stars to change the world." – Harriet Tubman
19. "We don't even know how strong we are until we are forced to bring that hidden strength forward." – Isabel Allende
20. "We do not have to become heroes overnight. Just a step at a time, meeting each thing that comes up, seeing it is not as dreadful as it appeared, discovering we have the strength to stare it down." – Eleanor Roosevelt
21. "We can do anything we want to if we stick to it long enough." – Helen Keller
22. "Out of suffering have emerged the strongest souls; the most massive characters are seared with scars." – Kahlil Gibran
Short Strength Quotes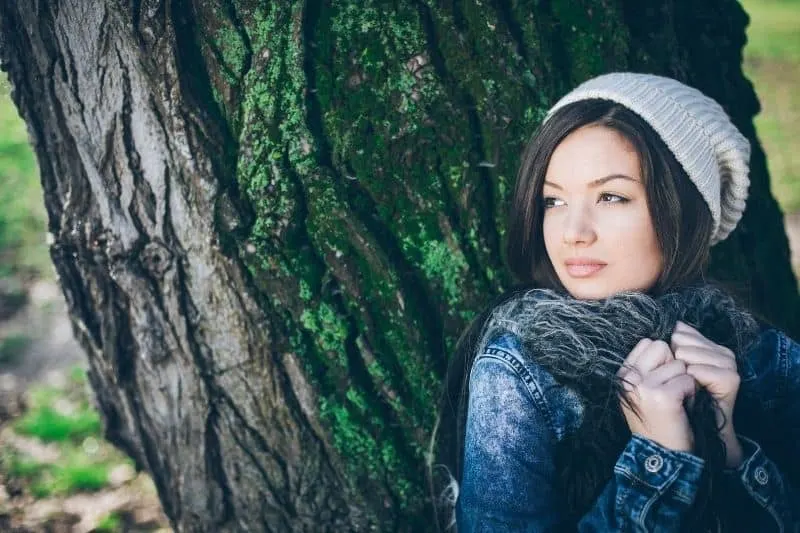 23. "Tough times never last, but tough people do." – Robert H. Schuller
24. "Do what is right, not what is easy." – Roy T. Bennett
25. "I like criticism. It makes you strong." – LeBron James
26. "You are the only you there is and ever will be." – Jen Sincero (You Are A Badass)
27. "Heroism is endurance for one moment more." – George F. Kennan
28. "Stay strong. Stand up. Have a voice." – Shawn Johnson
29. "What you allow is what will continue." – Unknown
30. "This too shall pass away." – Ella Wheeler Wilcox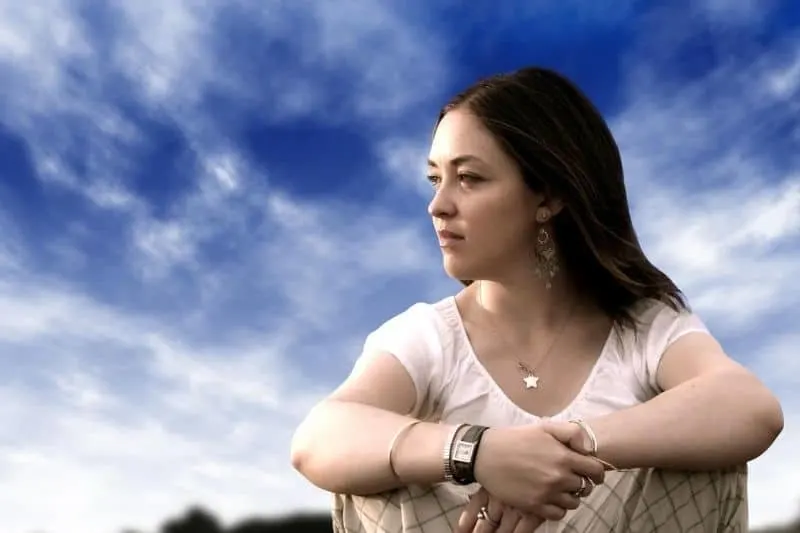 31. "When the going gets tough, the tough get going." – Joseph Kennedy
32. "Problems are the price you pay for progress." – Branch Rickey
33. "Freedom comes from strength and self-reliance." – Lisa Murkowski
34. "Better to fight and fall than to live without hope." – Volsunga (Viking quotes)
35. "People do not lack strength, they lack will." – Victor Hugo
36. "Strength doesn't come from winning." – Arnold Schwarzenegger
37. "If you have no struggles, you'll have no strength." – Tim Fargo
38. "Never give up. Great things take time." – Frank Zane
39. "Growth is overrated. Endurance is underrated." – Shane Parrish
40. "The only thing that can stop me, is me." – Unknown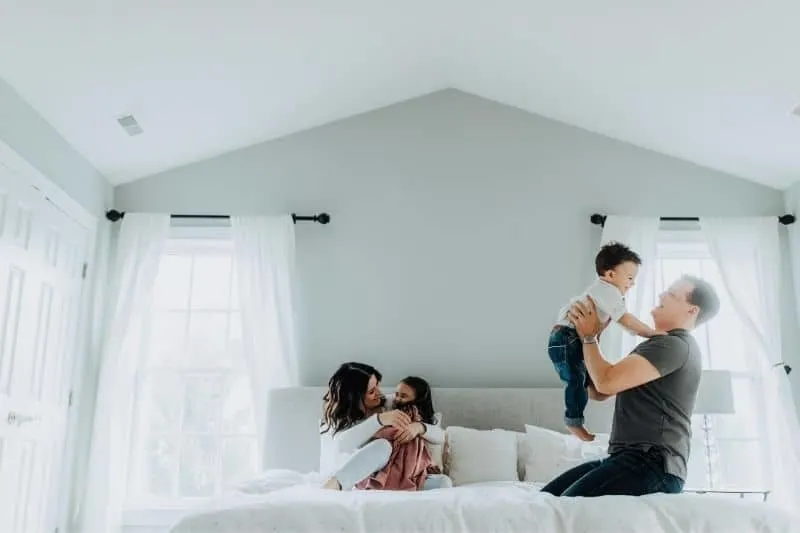 41. "Remember, when you forgive, you heal. And when you let go, you grow." – Unknown
42. "Adversity is the first path to truth." – Lord Byron
43. "I realized that my strength was being different." – Betsey Johnson
44. "Problems are messages." – Shakti Gawain
45. "If one suffers we all suffer. Togetherness is strength. Courage." – Jean-Bertrand Aristide
46. "Strength of mind is exercise, not rest." – Alexander Pope
47. "Storms make trees take deeper roots." – Dolly Parton
48. "You are never given anything in this world that you can't handle. Be strong and just keep moving forward." – Unknown
49. "Falling down is an accident. Staying down is a choice." – Unknown
See also: No Matter What Happens, God Is Always The Source Of My Strength
Positive Strength Quotes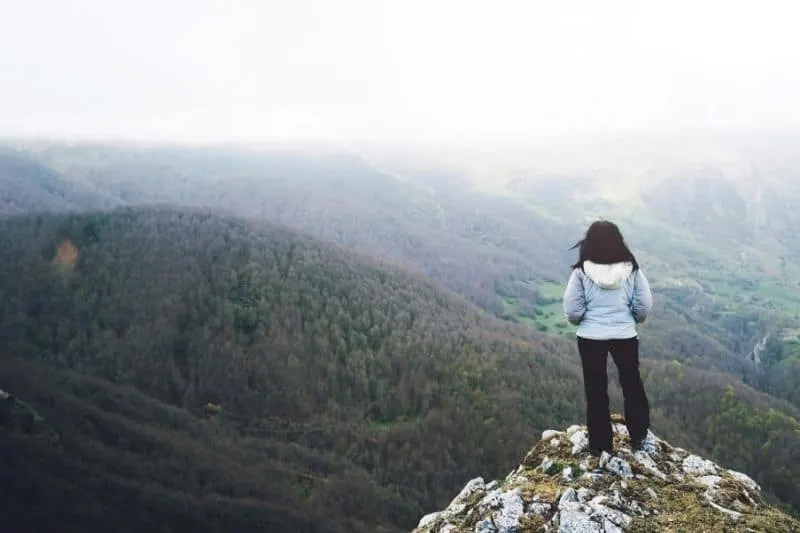 50. "One may go a long way after one is tired." – French proverb
51. "Humility teaches courage. Weakness teaches strength. And grief teaches love. So you must treasure them, not hate yourself for them." – Umair Haque
52. "Those who contemplate the beauty of the earth find reserves of strength that will endure as long as life lasts." – Rachel Carson
53. "Do not pray for an easy life. Pray for the strength to endure a difficult one." – Bruce Lee
54. "A hero is an ordinary individual who finds the strength to persevere and endure in spite of overwhelming obstacles." – Christopher Reeve
55. "When adversity strikes, that's when you have to be the most calm. Take a step back, stay strong, stay grounded and press on." – LL Cool J
56. "Security is mostly a superstition. It does not exist in nature, nor do the children of men as a whole experience it. Avoiding danger is no safer in the long run than outright exposure. Life is either a daring adventure, or nothing." – Helen Keller
57. "The man who has done his best has done everything." – Charles M. Schwab
58. "For what it's worth: it's never too late to be whoever you want to be. I hope you live a life you're proud of, and if you find you're not, I hope you have the strength to start over again." – F. Scott Fitzgerald
59. "Perhaps I am stronger than I think." – Thomas Merton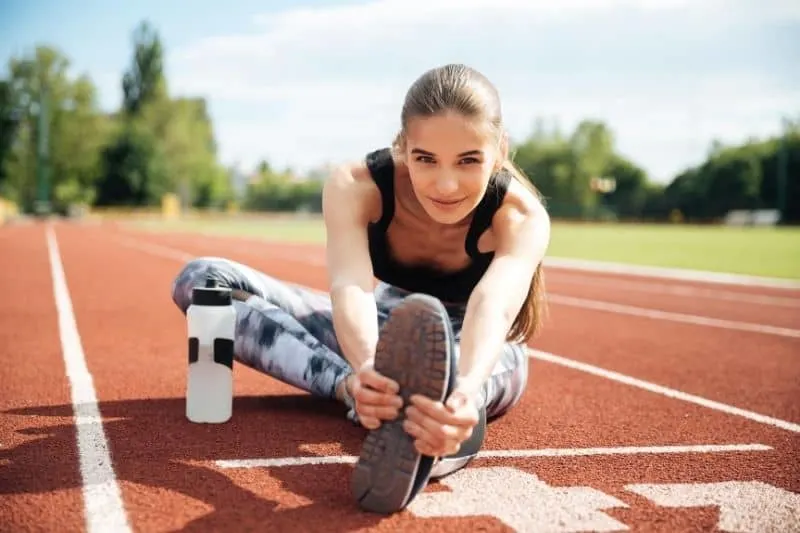 60. "You will never do anything in the world without courage. It is the greatest quality of the mind next to honor." – Aristotle
61. "Courage isn't having the strength to go on, it is going on when you don't have the strength." – Napoleon Bonaparte
62. "Don't wait for extraordinary opportunities. Seize common occasions and make them great. Weak men wait for opportunities; strong men make them." – Orison Swett Marden
63. "He who believes is strong; he who doubts is weak. Strong convictions precede great actions." – Louisa May Alcott
64. "Make up your mind that no matter what comes your way, no matter how difficult, no matter how unfair, you will do more than simply survive. You will thrive in spite of it." – Joel Osteen
65. "Stand up to your obstacles and do something about them. You will find that they haven't half the strength you think they have." – Norman Vincent Peale
66. "Leverage the strength that you have: that no one else can be you." – Todd Wheatland
67. "Love many things, for therein lies the true strength, and whosoever loves much performs much, and can accomplish much, and what is done in love is done well." – Vincent van Gogh
68. "When we long for life without difficulties, remind us that oaks grow strong in contrary winds and diamonds are made under pressure." – Peter Marshall
69. "Yielding will overcome anything superior to itself; its strength is boundless." – Bruce Lee
Motivational Strength Quotes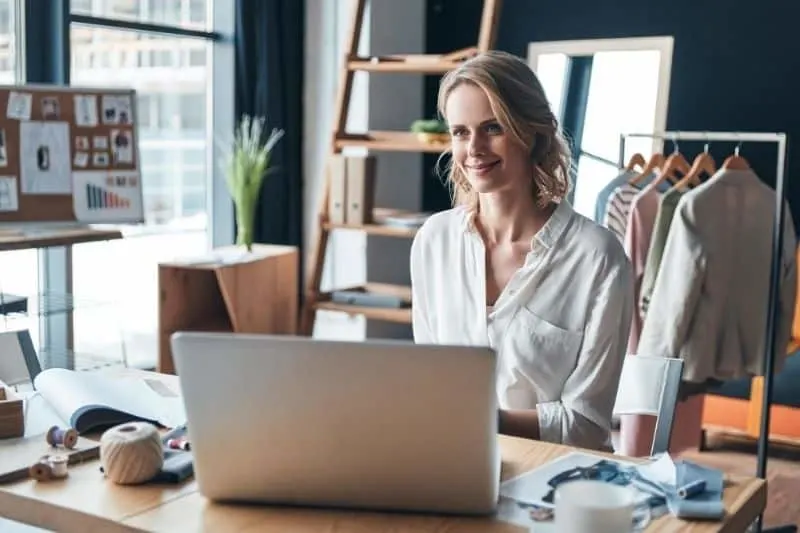 70. "I've never met a strong person with an easy past." – Atticus
71. "You have been chosen, and you must therefore use such strength and heart and wits as you have." – J.R.R. Tolkien
72. "Only one who devotes himself to a cause with his whole strength and soul can be a true master. For this reason mastery demands all of a person." – Albert Einstein
73. "We are stronger, gentler, more resilient, and more beautiful than any of us imagine." – Mark Nepo
74. "Be gentle with yourself. You're doing the best you can." – Paulo Coelho
75. "May you grow up to be righteous, may you grow up to be true. May you always know the truth and see the lights surrounding you. May you always be courageous, stand upright and be strong. May you stay forever young." – Bob Dylan
76. "Even the darkest night will end and the sun will rise." – Victor Hugo
77. "The task ahead of you is never greater than the strength within you." – Unknown
78. "It's not always necessary to be strong, but to feel strong." – Jon Krakauer (Into The Wild)
79. "In times of crisis, people reach for meaning. Meaning is strength. Our survival may depend on our seeking and finding it." – Dawna Markova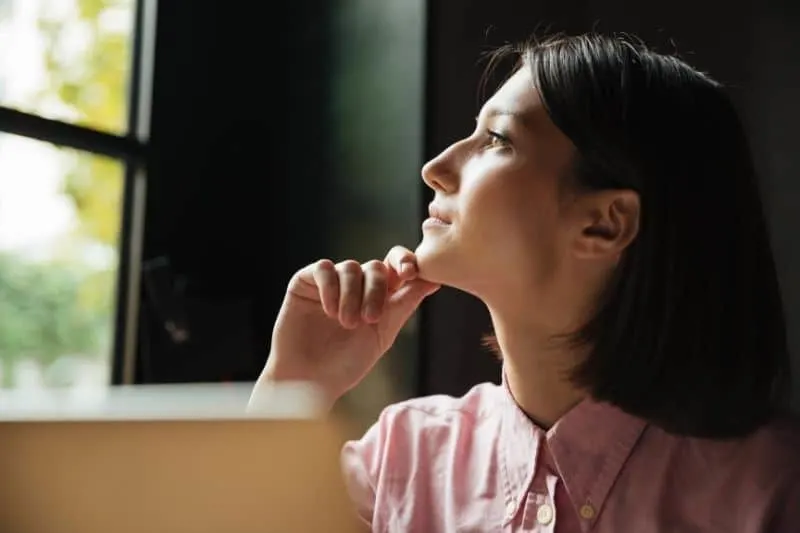 80. "Being mentally strong doesn't mean you won't feel afraid. Instead, mental strength is about feeling afraid and doing it anyway." – Amy Morin
81. "Be strong. Live honorably and with dignity. When you don't think you can, hold on." – James Frey
82. "Life is very interesting. In the end, some of your greatest pains become your greatest strengths." – Drew Barrymore
83. "Smiles can hide so much; fear, pain, sadness, tears. But then again they reflect one thing: strength." – Unknown
84. "The world breaks everyone, and afterward, some are strong at the broken places." – Ernest Hemingway
85. "The strong man is the one who is able to intercept at will the communication between the senses and the mind." – Napoleon Bonaparte
86. "Be faithful in small things because it is in them that your strength lies." – Mother Teresa
87. "The men who learn endurance, are they who call the whole world, brother." – Charles Dickens
88. "Too often the strong, silent man is silent only because he does not know what to say, and is reputed strong only because he has remained silent." – Winston Churchill
89. "The strength of a nation derives from the integrity of the home." – Confucius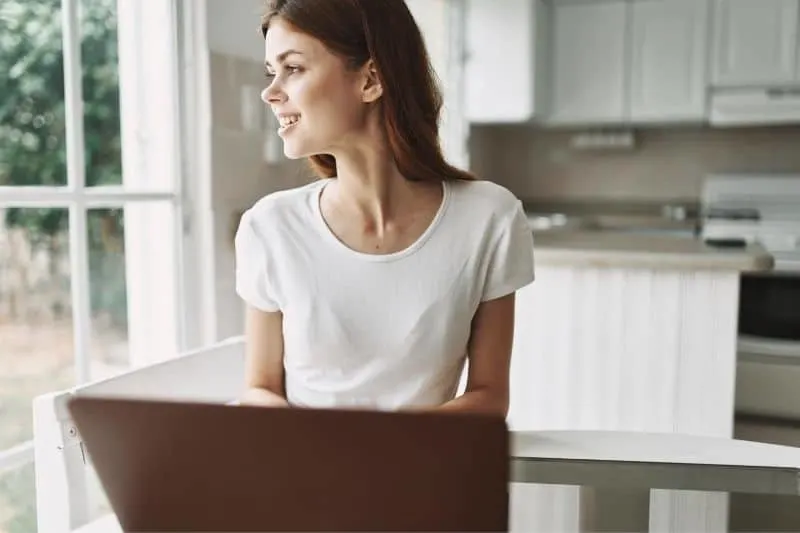 90. "Patience and time do more than strength or passion." – Jean de La Fontaine
91. "Endurance is nobler than strength, and patience than beauty." – John Ruskin
92. "He who has a why to live can bear almost any how." – Friedrich Nietzsche
93. "Strength lies in differences, not in similarities." – Stephen R. Covey
94. "Strength doesn't come from what you can do. It comes from overcoming the things you once thought you couldn't." – Rikki Rogers
95. "The struggle you're in today is developing the strength you need for tomorrow." – Robert Tew
96. "If you would know strength and patience, welcome the company of trees." – Hal Borland
Strength Quotes From The Bible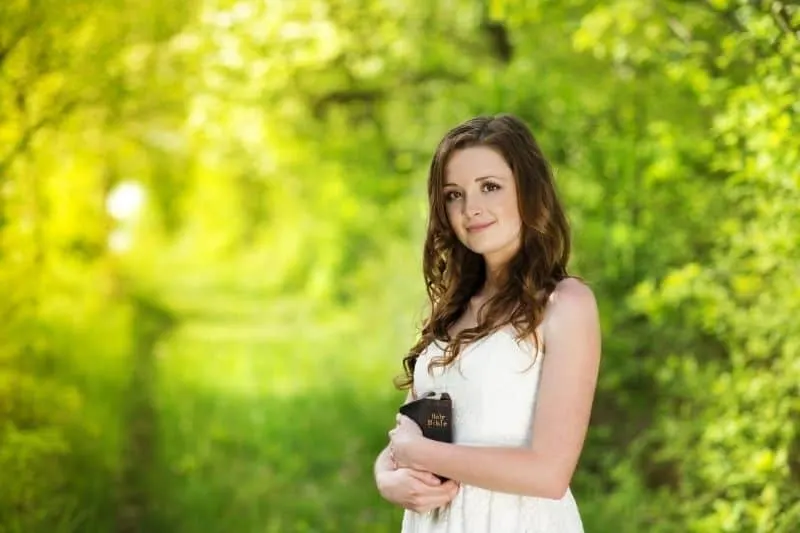 97. "I know what it is to be in need, and I know what it is to have plenty. I have learned the secret of being content in any and every situation . . . . I can do everything through him who gives me strength." – Philippians 4:12-13
98. "God is our refuge and strength, an ever-present help in trouble. Therefore we will not fear, though the earth give way and the mountains fall into the heart of the sea, though its waters roar and foam and the mountains quake with their surging." – Psalm 46:1-3
99. "For we do not have a high priest who is unable to sympathize with our weaknesses, but we have one who in every respect has been tested as we are, yet without sin. Let us therefore approach the throne of grace with boldness, so that we may receive mercy and find grace to help in time of need." – Hebrews 4:16
100. "Be strong and bold; have no fear or dread of them, because it is the Lord your God who goes before you. He will be with you; he will not fail you or forsake you. Do not fear or be dismayed." – Deuteronomy 31:6-8
101. "The name of the Lord is a strong tower; the righteous run into it and are safe." – Proverbs 18:10
102. "Do not grieve, for the joy of the Lord is your strength." – Nehemiah 8:10
103. "So do not fear, for I am with you; do not be dismayed, for I am your God. I will strengthen you and help you; I will uphold you with my righteous right hand." – Isaiah 41:10
104. "My presence will go with you, and I will give you rest." – Exodus 33:14
105. "And the God of all grace, who called you to his eternal glory in Christ, after you have suffered a little while, will himself restore you and make you strong, firm and steadfast." – 1 Peter 5: 10
106. "The eternal God is your refuge, and underneath are the everlasting arms." – Deuteronomy 33:27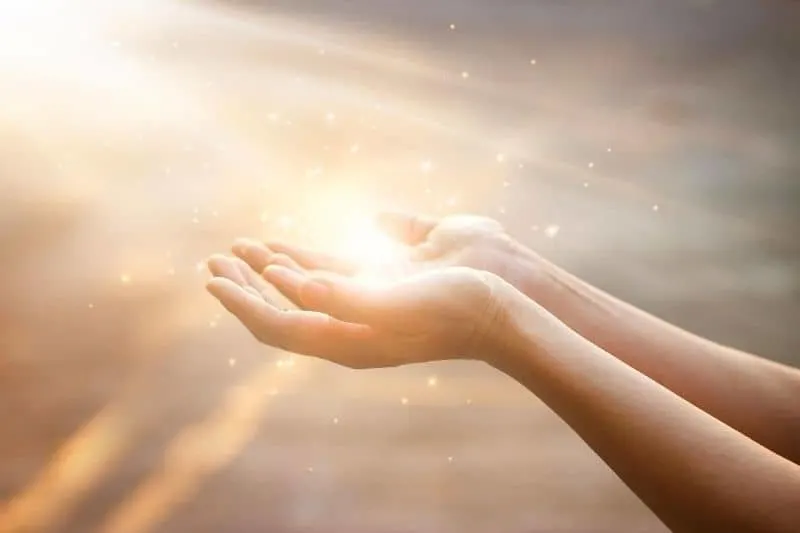 107. "When the righteous cry for help, the Lord hears, and rescues them from all their troubles." – Psalm 34:17
108. "The Lord is my strength and my song; he has given me victory. This is my God, and I will praise him— my father's God, and I will exalt him!" – Exodus 15:2
109. "The Lord is a refuge for the oppressed, a stronghold in times of trouble." – Psalm 9:9-10
110. "You are my hiding place; you will protect me from trouble and surround me with songs of deliverance." – Psalm 32:7-8
111. "In repentance and rest is your salvation, in quietness and trust is your strength." – Isaiah 30:15
112. "Now may the Lord of peace himself give you peace at all times and in every way." – 2 Thessalonians 3:16
113. "The Lord is near to all who call on him, to all who call on him in truth. He fulfills the desires of those who fear him; he hears their cry and saves them." – Psalm 145: 18-19
114. "Surely God is my salvation; I will trust and not be afraid. The Lord, the Lord, is my strength and my song; he has become my salvation." – Isaiah 12:2
115. "But the Lord is faithful, and he will strengthen and protect you from the evil one." – 2 Thessalonians 3:3
See also: God Quotes: Uplifting Sayings To Inspire And Empower You
God Strength Quotes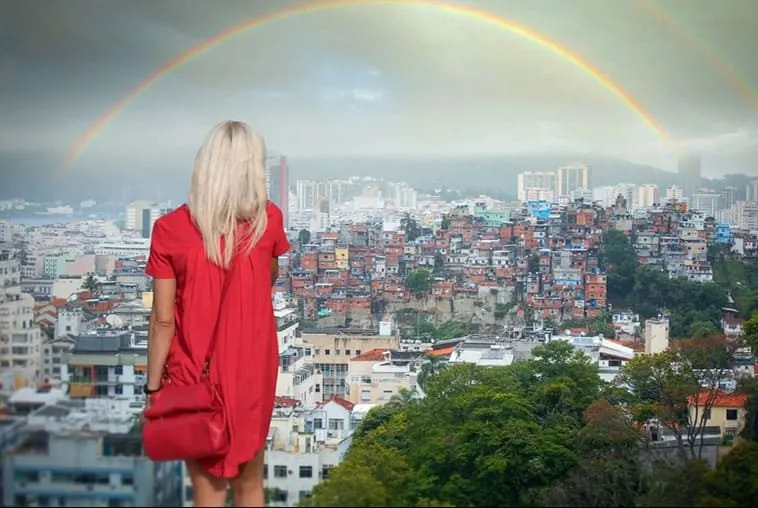 116. "God give me strength to face a fact though it slay me." – Thomas Huxley
117. "In all my perplexities and distresses, the Bible has never failed to give me light and strength." – Robert E. Lee
118. "Infinite strength is religion and God." – Swami Vivekananda
119. "Do not strive in your own strength; cast yourself at the feet of the Lord Jesus, and wait upon Him in the sure confidence that He is with you, and works in you. Strive in prayer; let faith fill your heart –so will you be strong in the Lord, and in the power of His might." – Andrew Murray, Pastor
120. "God has always given me the strength to say what is right." – Rosa Parks
121. "A tree says: My strength is trust. I know nothing about my fathers, I know nothing about the thousand children that every year spring out of me. I live out the secret of my seed to the very end, and I care for nothing else. I trust that God is in me." – Herman Hesse
122. "God, grant me strength to accept those things I cannot change." – Dan Brown
123. "God does nothing except in response to believing prayer." – John Wesley
124. "Once more, Never think that you can live to God by your own power or strength; but always look to and rely on him for assistance, yea, for all strength and grace." – David Brainerd, Missionary to the Native Americans
125. "God, grant me the serenity to accept the things I cannot change, courage to change the things I can, and wisdom to know the difference." – Reinhold Niebuhr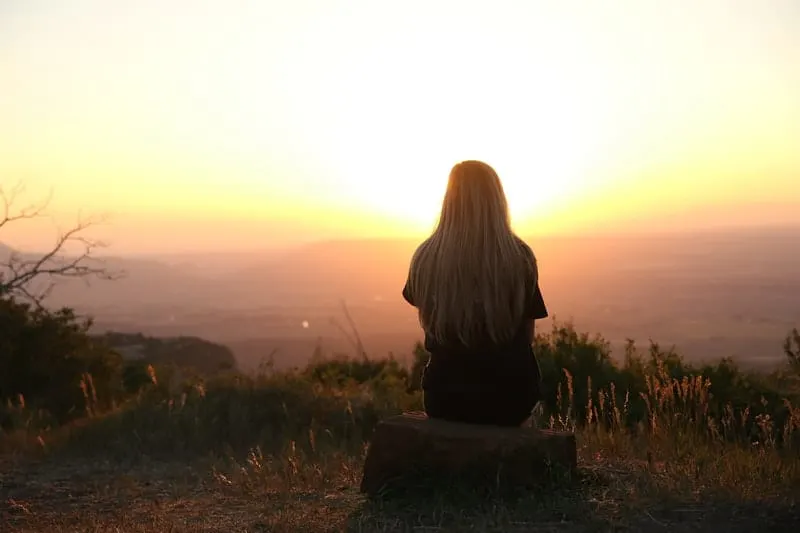 126. "The strength of a man consists in finding out the way in which God is going, and going in that way too." – Henry Ward Beecher, American Preacher & Reformer
127. "So many times we say that we can't serve God because we aren't whatever is needed. We're not talented enough or smart enough or whatever. But if you are in covenant with Jesus Christ, He is responsible for covering your weaknesses, for being your strength. He will give you His abilities for your disabilities!" – Kay Arthur, Bible Teacher
128. "God, our Creator, has stored within our minds and personalities, great potential strength and ability. Prayer helps us tap and develop these powers." – A. P. J. Abdul Kalam
129. "The function of prayer is not to influence God, but rather to change the nature of the one who prays." – Soren Kierkegaard
130. "Some of God's greatest gifts are unanswered prayers." – Garth Brooks
131. "Remember, it is not your weakness that will get in the way of God's working through you, but your delusions of strength. His strength is made perfect in our weakness! Point to His strength by being willing to admit your weakness." – Paul David Tripp, Pastor
132. "A key to strengthening spiritual muscles and enduring hardship is finding strength in the Word of God." – Walter Martin
133. "Prayer is the nearest approach to God." – William Law
Inner Strength Quotes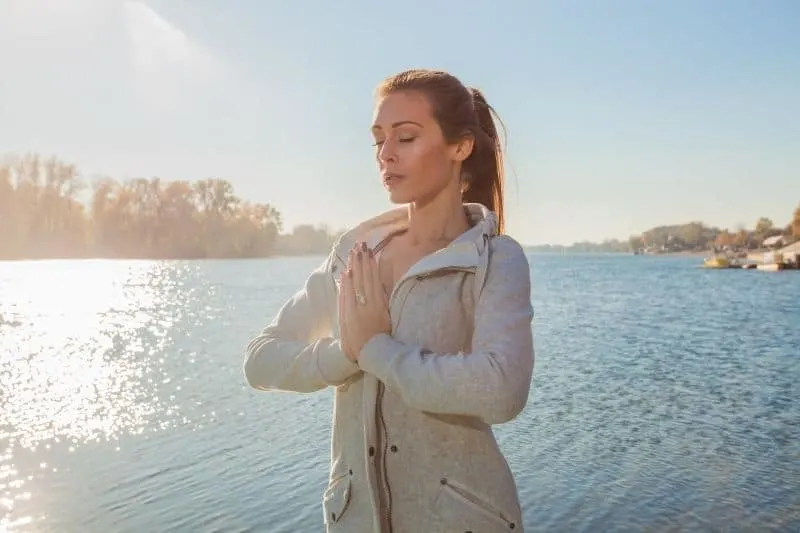 134. "Be strong enough to let go and wise enough to wait for what you deserve." – Unknown
135. "Few men during their lifetime come anywhere near exhausting the resources dwelling within them. There are deep wells of strength that are never used." – Richard E. Byrd
136. "The sun shines not on us but in us." – John Muir
137. "What we achieve inwardly will change outer reality." – Otto Rank
138. "The soul that is within me no man can degrade." – Frederick Douglass
139. "Strength of mind rests in sobriety; for this keeps your reason unclouded by passion." – Pythagoras
140. "One should be in harmony with, and not rebellion against, the strength of the opponent." – Bruce Lee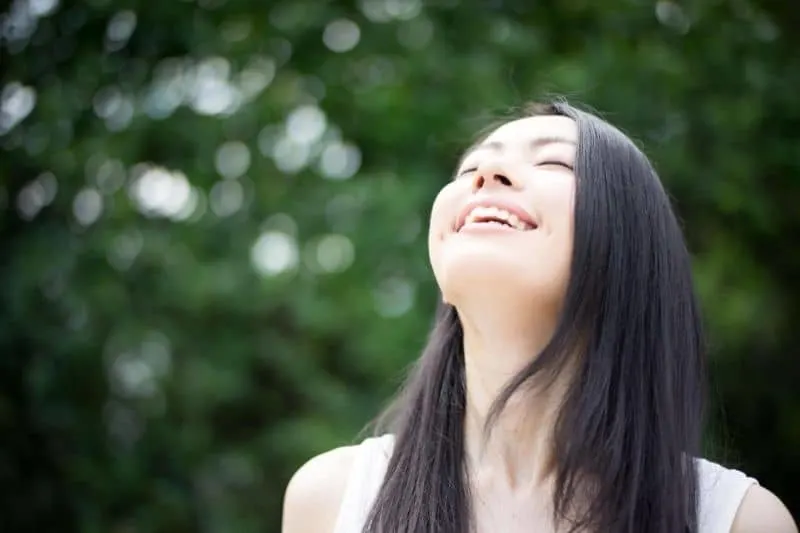 141. "We will not find the inner strength to evolve to a higher level if we do not inwardly develop this profound feeling that there is something higher than ourselves." – Rudolf Steiner
142. "A mind at peace, a mind centered and not focused on harming others, is stronger than any physical force in the universe." – Wayne Dyer
143. "If we're facing in the right direction, all we have to do is keep on walking." – Joseph Goldstein
144. "As we advance in life it becomes more and more difficult, but in fighting the difficulties the inmost strength of the heart is developed." – Vincent van Gogh
145. "Go within every day and find the inner strength so that the world will not blow your candle out." – Katherine Dunham
146. "The turning point in the process of growing up is when you discover the core of strength within you that survives all hurt." – Max Lerner
147. "There is little that can withstand a man who can conquer himself." – Louis XIV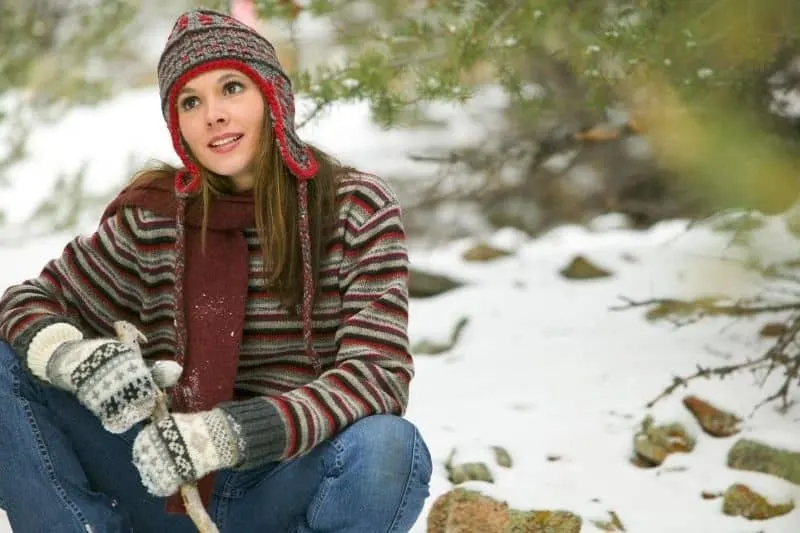 148. "You have to rely on whatever sparks you have inside." – Lisa Kleypas
149. "Deep roots are not reached by the frost." – J.R.R. Tolkien
150. "No matter what kind of challenges or difficulties or painful situations you go through in your life, we all have something deep within us that we can reach down and find the inner strength to get through them." – Alana Stewart
151. "Sometimes letting things go is an act of far greater power than defending or hanging on." – Eckhart Tolle
152. "I was always looking outside myself for strength and confidence but it comes from within. It is there all the time." – Anna Freud
153. "When we meet real tragedy in life, we can react in two ways – either by losing hope and falling into self-destructive habits, or by using the challenge to find our inner strength." – Dalai Lama
154. "It doesn't take a lot of strength to hang on. It takes a lot of strength to let go." – J. C. Watts
155. "Give us grace and strength to forbear and to persevere. Give us courage and gaiety and the quiet mind. Spare to us our friends, soften to us our enemies." – Robert Louis Stevenson
Courage And Strength Quotes
156. "We gain the strength of the temptation we resist." – Ralph Waldo Emerson
157. "The bird that would soar above the level plain of tradition and prejudice must have strong wings." – Kate Chopin, The Awakening
158. "Throw me to the wolves and I will return leading the pack." – Seneca
159. "It is the weak man who urges compromise – never the strong man." – Elbert Hubbard
160. "In the depth of winter, I finally learned that within me there lay an invincible summer." – Albert Camus
161. "The strength in power is knowing when not to use it." – Unknown
162. "Strength is nothing more than how well you hide the pain." – Unknown
163. "Where is the man who has the strength to be true, and to show himself as he is?" – Johann Wolfgang von Goethe
164. "Nothing in the world is more yielding and softer than water; yet it penetrates the hardest. Insubstantial, it enters where no room is. It is so fine that it is impossible to grasp a handful of it; strike it, yet it does not suffer hurt; stab it, and it is not wounded." – Bruce Lee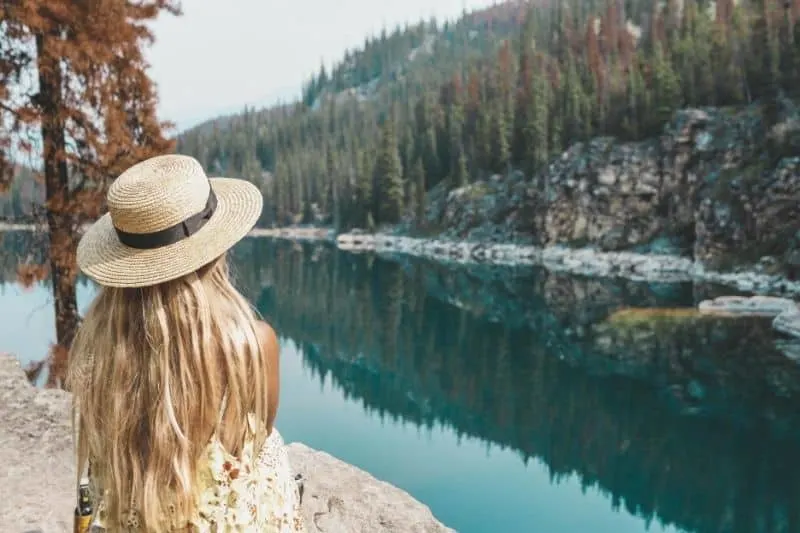 165. "The strongest is he that makes use of his opponent's strength — be the bamboo tree which bends toward the wind; and when the wind ceases, it springs back stronger than before." – Bruce Lee
166. "Fortitude is the guard and support of the other virtues." – John Locke
167. "Let me embrace thee, sour adversity, for wise men say it is the wisest course." – William Shakespeare
168. "To have become a deeper man is the privilege of those who have suffered." – Oscar Wilde
169. "Success is achieved by developing our strengths, not by eliminating our weaknesses." – Marilyn vos Savant
170. "You can't really be strong until you see a funny side to things." – Ken Kesey
171. "Every strength is also a weakness. The opposite is true as well." – Neil Strauss
172. "I ask not for a lighter burden, but for broader shoulders." – Jewish proverb
173. "Strength does not have to be belligerent and loud." – Russell Brand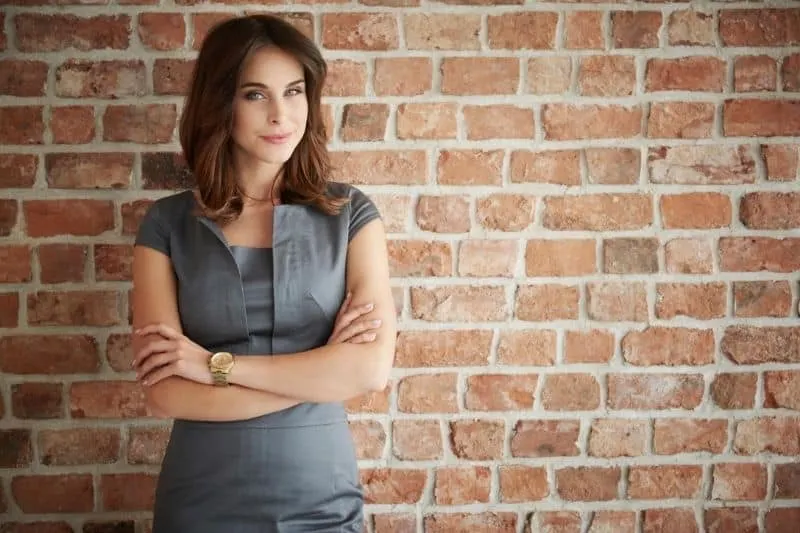 174. "Humility to learn. Strength to endure. Vision to transform. Will to act. Virtue to act rightly. Wisdom to accept the inevitable." – The Stoic Emperor
175. "Accepting the inevitable is the beginning of strength and freedom. Embrace all chaos that is out of your control. This is how it is. Why should it be otherwise?" – The Stoic Emperor
176. "Everybody needs beauty as well as bread, places to play in and pray in, where nature may heal and give strength to body and soul." – John Muir
177. "God gave burdens, also shoulders." – Yiddish proverb
178. "The bamboo that bends is stronger than the oak that resists." – Japanese
179. "The five separate fingers are five independent units. Close them and the first multiplies strength. This is organization." – James Cash Penney
180. "The undertaking of a new action brings new strength." – Richard L. Evans
181. "A single twig breaks, but the bundle of twigs is strong." – Tecumseh
See also: Strong Women Know When It's The Time To Walk Away
Love And Strength Quotes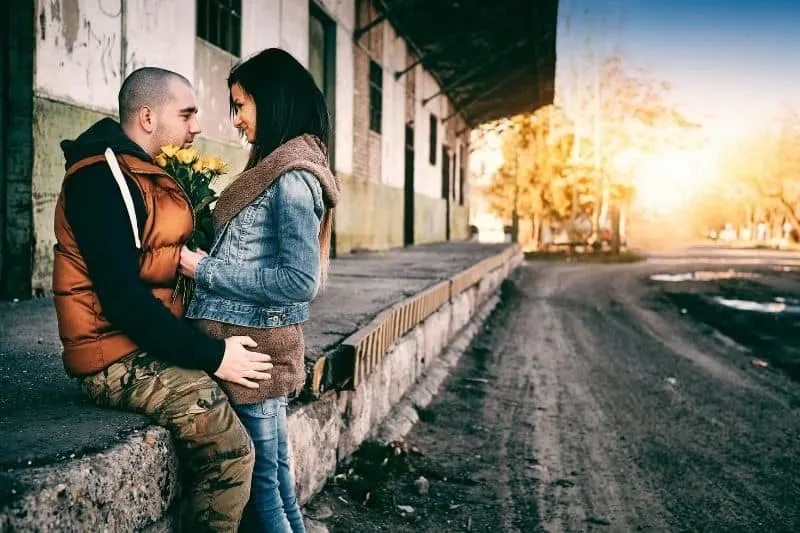 182. "Grudges are for those who insist that they are owed something; forgiveness, however, is for those who are substantial enough to move on." – Criss Jami
183. "Nothing is more beautiful than the smile that has struggled through the tears." – Demi Lovato
184. "Being single doesn't mean you're weak, it means that you're strong enough to wait for the right person." – Niall Horan
185. "Love takes off masks that we fear we cannot live without and know we cannot live within." – James Baldwin
186. "And I realized that some things just don't work that way. Life isn't a fairy tail. And the person you fall in love with doesn't always love you back. But that's ok, because at the very least it makes you stronger. And brings you to a place where you can fall in love with yourself. And that to me is more important than finding someone that only makes you complete when they are around. It's really about finding the person that will teach you ALL the lessons you need to know…so that you feel complete all by yourself. " – Bethany Brookbank, Write like no one is reading
187. "Being deeply loved by someone gives you strength, while loving someone deeply gives you courage." – Lao Tzu
188. "She was stronger alone." – Jane Austen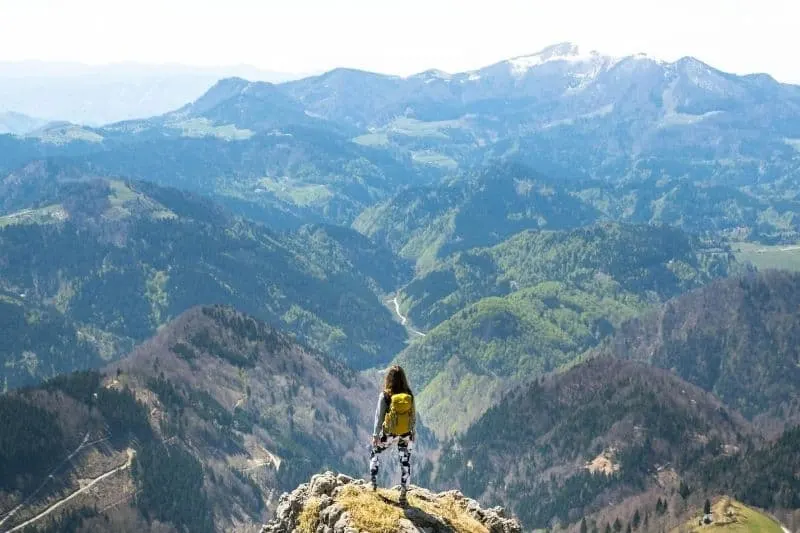 189. "Tolerance is a virtue that depends upon peace and strength." – Charles Lindbergh
190. "It takes courage to love, but pain through love is the purifying fire which those who love generously know. We all know people who are so much afraid of pain that they shut themselves up like clams in a shell and, giving out nothing, receive nothing and therefore shrink until life is a mere living death." – Eleanor Roosevelt
191. "If your heart acquires strength, you will be able to remove blemishes from others without thinking evil of them." – Mahatma Gandhi
192. "It gives me strength to have somebody to fight for; I can never fight for myself, but, for others, I can kill." – Emilie Autumn
193. "It's not that you should never love something so much that it can control you. It's that you need to love something that much so you can never be controlled. It's not a weakness. It's your best strength." – Patrick Ness
194. "Sometimes you just have to die a little inside in order to be reborn and rise again as a stronger and wiser version of you." – Aagam Shah
195. "Love is of all passions the strongest, for it attacks simultaneously the head, the heart and the senses." – Lao Tzu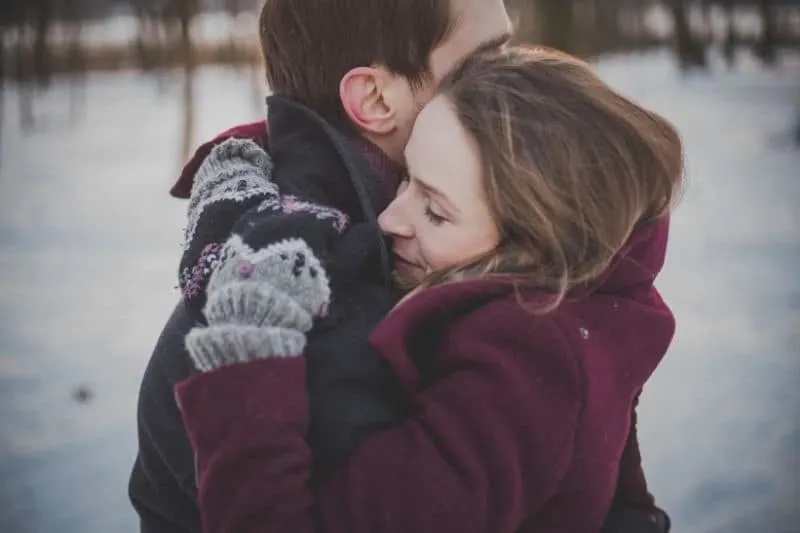 196. "If you have been brutally broken but still have the courage to be gentle to other living beings, then you're a badass with a heart of an angel." – Keanu Reeves
197. "Love is not just admiration for strength, it is also tolerance for weakness and recognition of ambivalence." – Alain de Botton
198. "The true mark of maturity is when somebody hurts you and you try to understand their situation instead of trying to hurt them back." – Unknown
199. "The most beautiful people we have known are those who have known defeat, known suffering, known struggle, known loss, and have found their way out of the depths. These persons have an appreciation, a sensitivity and an understanding of life that fills them with compassions, gentleness, and a deep loving concern. Beautiful people do not just happen." – Elizabeth Kubler-Ross
200. "A heart filled with love is the source of power and strength." – Debasish Mridha
201. "One word frees us of all the weight and pain of life. That word is love." – Sophocles
202. "To be capable of steady friendship or lasting love, are the two greatest proofs, not only of goodness of heart, but of strength of mind." – William Hazlitt
Praying For Strength Quotes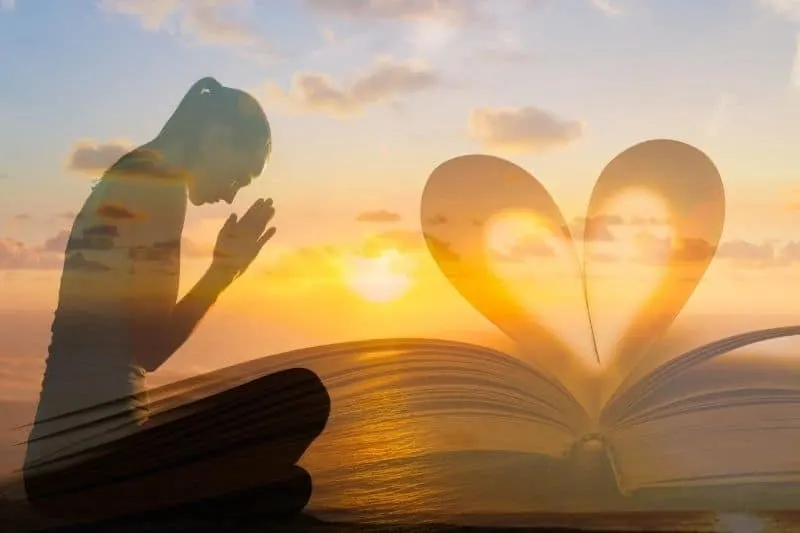 203. "Our prayers are sometimes answered without us realizing." – Catherine Pulsifer
204. "Everything comes to you in the right moment. Be patient. Be grateful." – Unknown
205. "If you believe in prayer at all, expect God to hear you. If you do not expect, you will not have. God will not hear you unless you believe He will hear you; but if you believe He will, He will be as good as your faith." – Charles Spurgeon
206. "God can handle your doubt, anger, fear, grief, confusion, and questions. You can bring everything to him in prayer." – Rick Warren
207. "Prayer is simply talking to God like a friend and should be the easiest thing we do each day." – Joyce Meyer
208. "Prayer is man's greatest power." – W. Clement Stone
209. "True prayer is neither a mere mental exercise nor a vocal performance. It is far deeper than that – it is spiritual transaction with the Creator of Heaven and Earth." – Charles Spurgeon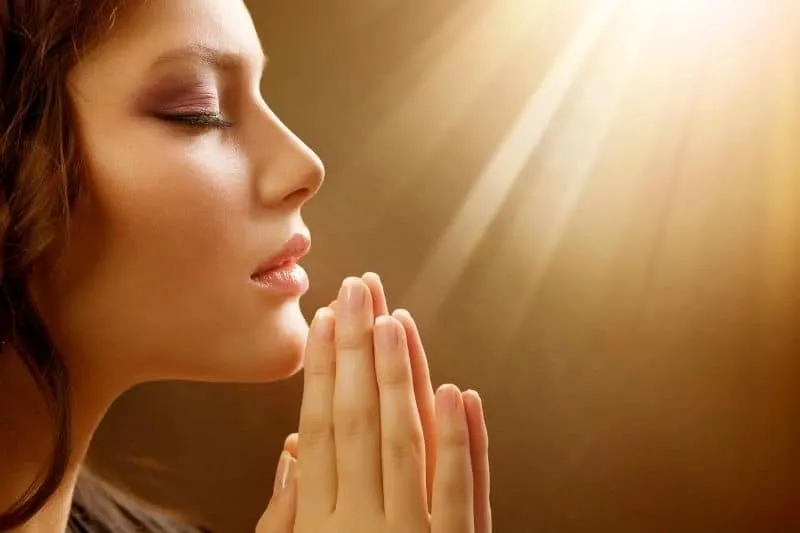 210. "The fewer the words, the better the prayer." – Martin Luther
211. "Don't forget to pray today, because God didn't forget to wake you up this morning." – Unknown
212. "Prayer is not asking. Prayer is putting oneself in the hands of God, at His disposition, and listening to His voice in the depth of our hearts." – Mother Teresa
213. "Faith is the strength by which a shattered world shall emerge into the light." – Helen Keller
214. "Physical strength can never permanently withstand the impact of spiritual force." – Franklin D. Roosevelt
215. "When you can't put your prayer into words, God hears your heart." – Unknown
216. "Let me not beg for the stilling of my pain but for the heart to conquer it. Let me not look for allies in life's battlefield but to my own strength. Let me not crave in anxious fear to be saved but hope for the patience to win my freedom." – Rabindranath Tagore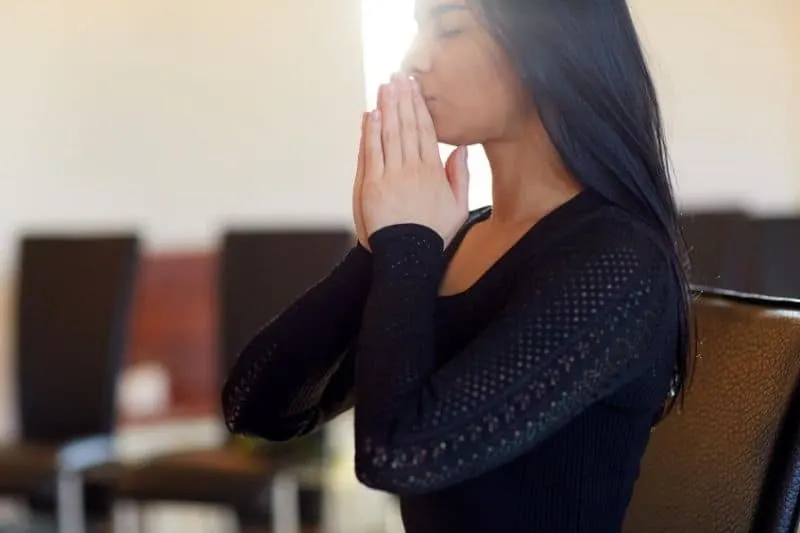 217. "A single grateful thought toward heaven is the most perfect prayer." – Gotthold Ephraim Lessing
218. "Prayer is the greater work." – Oswald Chambers
219. "When you feel like worrying, try praying instead. Worrying only creates more stress, but prayer creates more peace. God is bigger than whatever is stressing you out." – Dave Willis
220. "Is prayer your steering wheel or your spare tire?" – Corrie ten Boom
221. "Faith gives you an inner strength and a sense of balance and perspective in life." – Gregory Peck
222. "Our prayers do make a difference." – Max Lucado
223. "Prayer should be the key of the day and the lock of the night." – George Herbert
Hope And Strength Quotes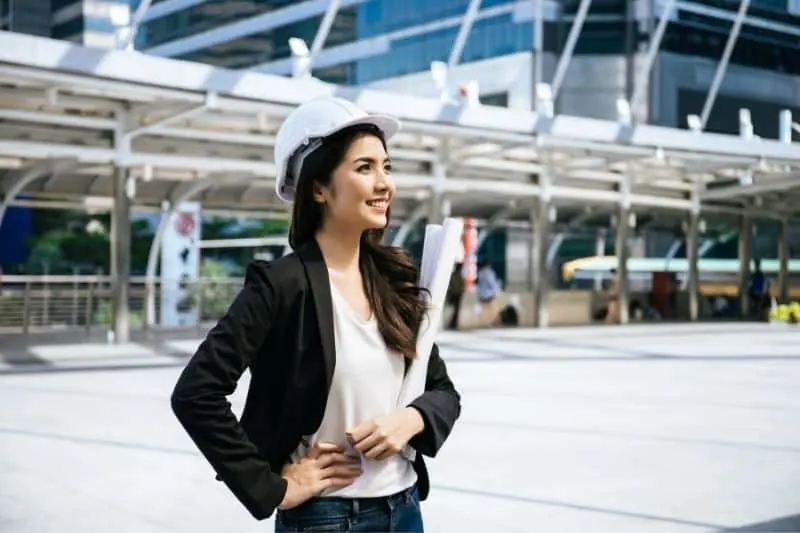 224. "Let perseverance be your engine and hope your fuel." – H. Jackson Brown Jr
225. "When you have lost hope, you have lost everything. And when you think all is lost, when all is dire and bleak, there is always hope." – Pittacus Lore
226. "I believe that imagination is stronger than knowledge. That myth is more potent than history. That dreams are more powerful than facts. That hope always triumphs over experience. That laughter is the only cure for grief. And I believe that love is stronger than death." – Robert Fulghum
227. "Hope is being able to see that there is light despite all of the darkness." – Desmond Tutu
228. "Great works are performed, not by strength, but perseverance." – Samuel Johnson
229. "Become a possibilitarian. No matter how dark things seem to be or actually are, raise your sights and see the possibilities… always see them… for they're always there." – Norman Vincent Peale
230. "Hope is the thing with feathers
That perches in the soul
And sings the tune without the words
And never stops at all." – Emily Dickinson
231. "Strength and growth come only through continuous effort and struggle." – Napoleon Hill
232. "In the end, life is about passion, and that is exactly what will help you get through the tough times. Never forget that even in your darkest moments." – Louis C.K.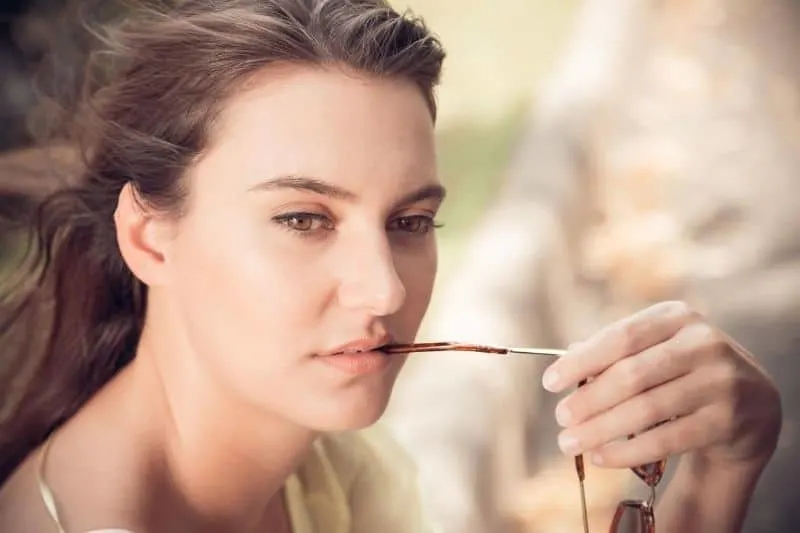 233. "The harder you fall, the heavier your heart; the heavier your heart, the stronger you climb; the stronger you climb, the higher your pedestal." – Criss Jami
234. "You cannot swim for new horizons until you have courage to lose sight of the shore." – William Faulkner
235. "A darkening hour is as much an opportunity for heroism as despair." – The Stoic Emperor
236. "The very least you can do in your life is figure out what you hope for. And the most you can do is live inside that hope. Not admire it from a distance but live right in it, under its roof." – Barbara Kingsolver, Animal Dreams
237. "Anyone can give up; it's the easiest thing in the world to do. But to hold it together when everyone would expect you to fall apart, that's true strength." – Chris Bradford
238. "Every calamity is to be overcome by endurance." – Virgil
239. "Continue to be true to yourself and the hard times will work themselves out." – Louis C.K.
240. "Through every dark night, there's a bright day after that. So no matter how hard it get, stick your chest out, keep your head up, and handle it." – Tupac Shakur
241. "I have come to accept the feeling of not knowing where I am going. And I have trained myself to love it. Because it is only when we are suspended in mid-air with no landing in sight, that we force our wings to unravel and alas begin our flight. And as we fly, we still may not know where we are going to. But the miracle is in the unfolding of the wings. You may not know where you're going, but you know that so long as you spread your wings, the winds will carry you." – C. JoyBell C.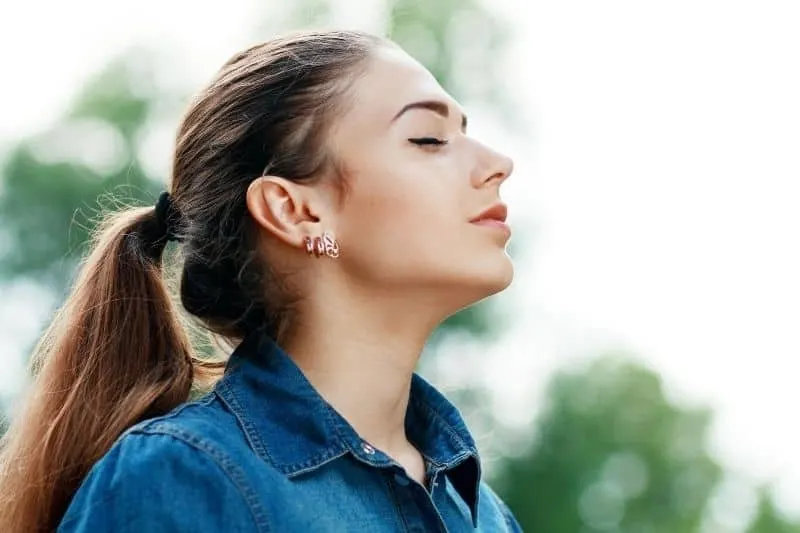 242. "Endurance is not just the ability to bear a hard thing, but to turn it into glory." – William Barclay
243. "I do believe in the old saying, 'What does not kill you makes you stronger.' Our experiences, good and bad, make us who we are. By overcoming difficulties, we gain strength and maturity." – Angelina Jolie
244. "For a tree to become tall it must grow tough roots among the rocks." – Friedrich Nietzsche
245. "Never lose hope. Storms make people stronger and never last forever." – Roy T. Bennett, The Light in the Heart
246. "Permanence, perseverance and persistence in spite of all obstacles, discouragements, and impossibilities: It is this, that in all things distinguishes the strong soul from the weak." – Thomas Carlyle
247. "A diamond is a chunk of coal that did well under pressure." – Henry Kissinger
248. "New beginnings are often disguised as painful endings." – Lao Tzu
Spiritual Strength Quotes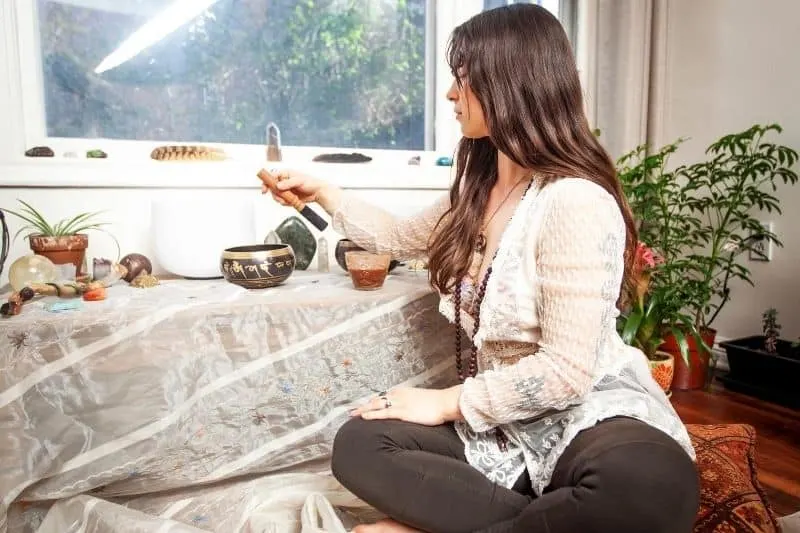 249. "You have to grow from the inside out. None can teach you, none can make you spiritual. There is no other teacher but your own soul." – Swami Vivekananda
250. "More smiling, less worrying. More compassion, less judgment. More blessed, less stressed. More love, less hate." – Roy T. Bennett, The Light in the Heart
251. "Believe in your infinite potential. Your only limitations are those you set upon yourself." – Roy T. Bennett, The Light in the Heart
252. "You can't have a physical transformation until you have a spiritual transformation." – Cory Booker
253. "We are not human beings having a spiritual experience. We are spiritual beings having a human experience." – Pierre Teilhard de Chardin
254. "Maturity is the ability to think, speak and act your feelings within the bounds of dignity. The measure of your maturity is how spiritual you become during the midst of your frustrations." – Samuel Ullman
255. "You are never alone or helpless. The force that guides the stars, guides you too." – Shrii Shrii Anandamurti
256. "You are one thing only. You are a Divine Being. An all-powerful Creator. You are a Deity in jeans and a t-shirt, and within you dwells the infinite wisdom of the ages and the sacred creative force of All that is, will be and ever was." – Anthon St. Maarten, Divine Living: The Essential Guide To Your True Destiny
See also: 9 Signs You Have A Deep Spiritual Connection With Your Partner
Give Me Strength Quotes
257. "You can do anything you set your mind to." – Benjamin Franklin
258. "The difference between the difficult and the impossible is that the impossible takes a little longer time." – Lady Aberdeen
259. "Go so far away that you stop being afraid of not coming back." – Eve Ensler
260. "Good actions give strength to ourselves and inspire good actions in others." – Plato
261. "Discipline is remembering what you want." – David Campbell
262. "Mental toughness is essential to success." – Vince Lombardi
263. "Be very strong… be very methodical in your life if you want to be a champion." – Alberto Juantorena
264. "A truly strong person does not need the approval of others any more than a lion needs the approval of sheep." – Vernon Howard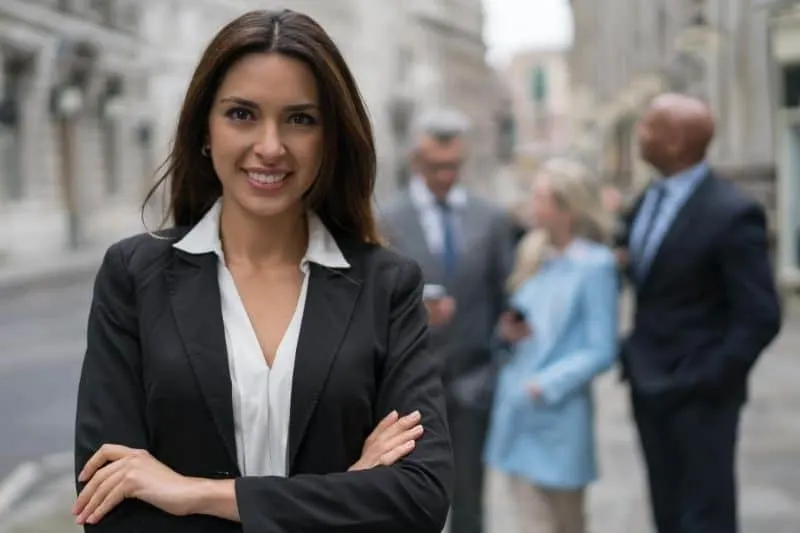 265. "My strength did not come from lifting weights. My strength came from lifting myself up when I was knocked down." – Bob Moore
266. "The man on top of the mountain didn't fall there." – Vince Lombardi
267. "Strength isn't about bearing a cross of grief or shame. Strength comes from choosing your own path, and living with the consequences." – Jenny Trout
268. "The greater the obstacle, the more glory in overcoming it." – Moliere
269. "Unity is strength… when there is teamwork and collaboration, wonderful things can be achieved." – Mattie Stepanek
270. "The size of your success is measured by the strength of your desire; the size of your dream; and how you handle disappointment along the way." – Robert Kiyosaki
271. "Fortitude is the marshal of thought, the armor of the will, and the fort of reason." – Francis Bacon
272. "My strength is as the strength of ten because my heart is pure." – Alfred Lord Tennyson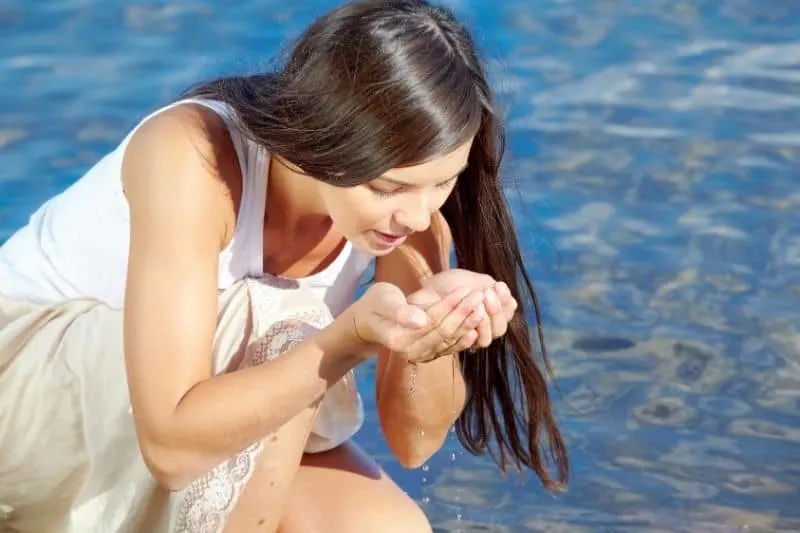 273. "Confront the dark parts of yourself, and work to banish them with illumination and forgiveness. Your willingness to wrestle with your demons will cause your angels to sing." – August Wilson
274. "The strength of a man's virtue should not be measured by his special exertions, but by his habitual acts." – Blaise Pascal
275. "Most of the important things in the world have been accomplished by people who have kept on trying when there seemed to be no hope at all." – Dale Carnegie
276. "Hardship prepares ordinary people for an extraordinary destiny." – C.S. Lewis
277. "Sure I am of this, that you have only to endure to conquer." – Winston Churchill
278. "A smooth sea never made a skilled sailor." – Franklin D. Roosevelt
279. "If you can find a path with no obstacles, it probably doesn't lead anywhere." – Frank A. Clark
280. "What we obtain too cheap, we esteem too lightly; it is dearness only that gives everything its value." – Thomas Paine
Beauty And Strength Quotes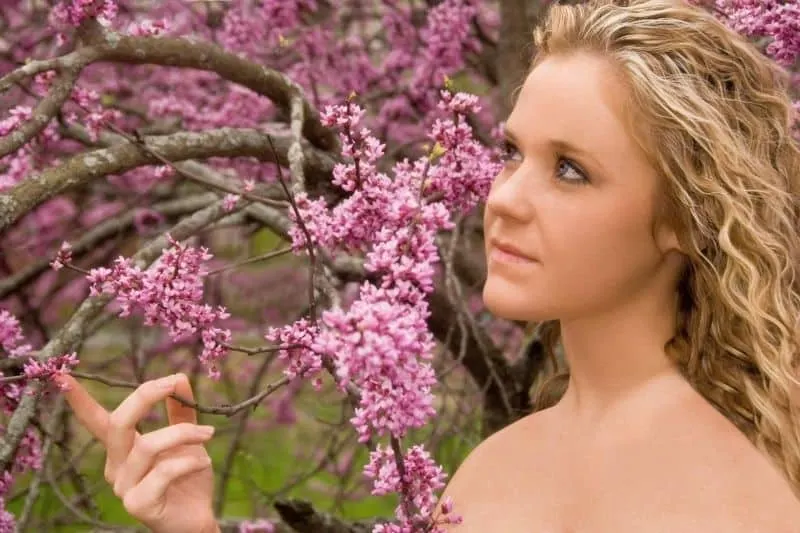 281. "Scared is what you're feeling. Brave is what you're doing." – Emma Donoghue
282. "Promise me you'll always remember: You're braver than you believe, and stronger than you seem, and smarter than you think." – Winnie the Pooh (A. A. Milne)
283. "Courage is the most important of all the virtues because without courage, you can't practice any other virtue consistently." – Maya Angelou
284. "Work is not man's punishment. It is his reward and his strength and his pleasure." – George Sand
285. "Worry does not empty tomorrow of its sorrow; it empties today of its strength." – Corrie Ten Boom
286. "I don't really want to become normal, average, standard. I want merely to gain in strength, in the courage to live out my life more fully, enjoy more, experience more. I want to develop even more original and more unconventional traits." – Anaïs Nin
287. "When I dare to be powerful, to use my strength in the service of my vision, then it becomes less and less important whether I am afraid." – Audre Lorde
288. "The solution to most of our deepest troubles is simple, human courage. The courage to look inward. The courage to take those first bold steps. The courage to find the thing you fear most and charge heroically toward it." – Beau Taplin
289. "Life doesn't get easier or more forgiving, we get stronger and more resilient." – Steve Maraboli
290. "Nothing has more strength than dire necessity." – Euripides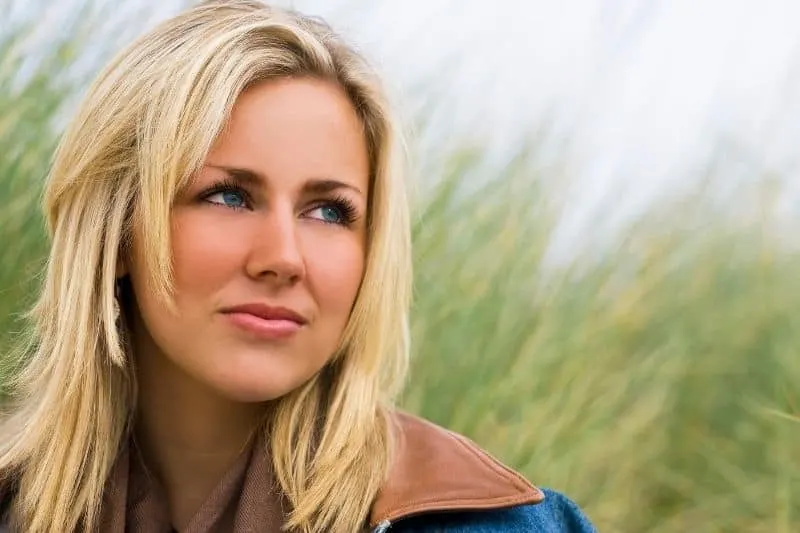 291. "Joy is prayer; joy is strength: joy is love; joy is a net of love by which you can catch souls." – Mother Teresa
292. "The world is the great gymnasium where we come to make ourselves strong." – Swami Vivekananda
293. "Our ability to handle life's challenges is a measure of our strength of character." – Les Brown
294. "There is a stubbornness about me that never can bear to be frightened at the will of others. My courage always rises at every attempt to intimidate me." – Jane Austen
295. "He is greatest whose strength carries up the most hearts by the attraction of his own." – Henry Ward Beecher
296. "Keep your fears to yourself, but share your courage with others." – Robert Louis Stevenson
297. "Surprise yourself every day with your own courage." – Denholm Elliott
298. "He knows not his own strength who hath not met adversity." – William Samuel Johnson
299. "Courage is being scared to death, but saddling up anyway." – John Wayne
See also: Life Is Beautiful Quotes: Positive Quotes To Lift You Up
Encouraging Strength Quotes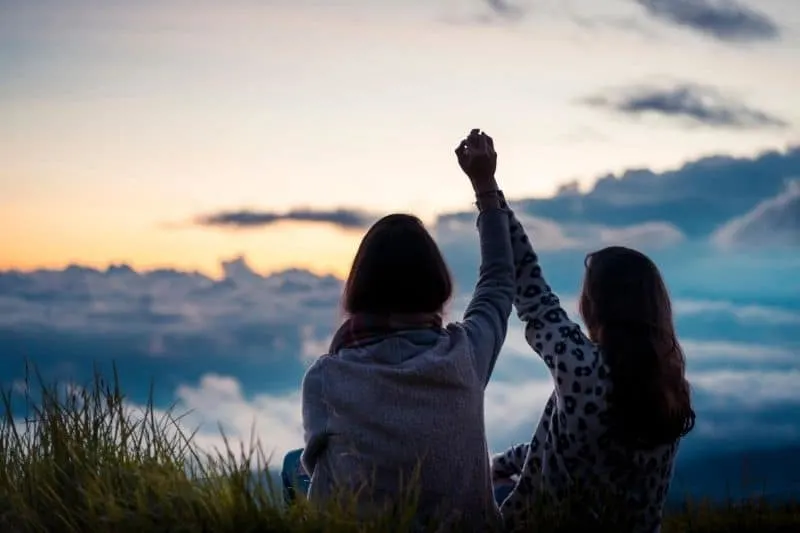 300. "Weak people revenge. Strong people forgive. Intelligent people ignore." – Albert Einstein
301. "Know that every time you feel weak, you not only hurt yourself but also the cause. Infinite faith and strength are the only conditions of success." – Swami Vivekananda
302. "Tears shed for self are tears of weakness, but tears shed for others are a sign of strength." – Billy Graham
303. "Out of your vulnerabilities will come your strength." – Sigmund Freud
304. "If you always attach positive emotions to the things you want, and never attach negative emotions to the things you don't, then that which you desire most will invariably come your way." – Matt D. Miller
305. "Sometimes you don't realize your own strength until you come face to face with your greatest weakness." – Susan Gale
306. "Rudeness is a weak imitation of strength." – Eric Hoffer
307. "Strength is not when the body is strong and the mind weak, but rather when the body is weak and the mind strong." – Unknown
308. "Once you've accepted your flaws, no one can use them against you." – George R. R. Martin (Game Of Thrones)
309. "Don't confuse civility with weakness. It takes a great deal of determination, strength and wisdom to treat another with courtesy and respect while they treat you with arrogance, disrespect and scorn." – Bill Lewis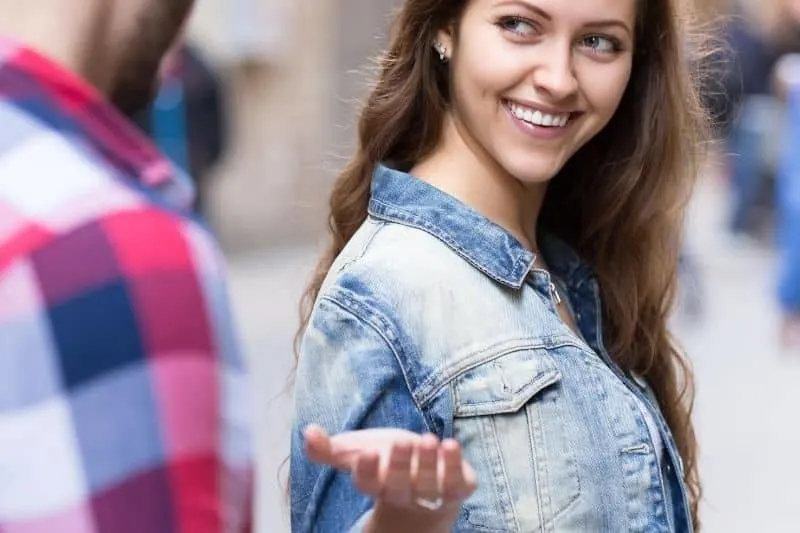 310. "Some people believe holding on and hanging in there are signs of great strength. However, there are times when it takes much more strength to know when to let go and then do it." – Ann Landers
311. "Focus on your strengths, not your weaknesses. Focus on your character, not your reputation. Focus on your blessings, not your misfortunes." – Roy T. Bennett
312. "I hope you find true meaning, contentment, and passion in your life. I hope you navigate the difficult times and come out with greater strength and resolve. I hope you find whatever balance you seek with your eyes wide open. And I hope that you – yes, you – have the ambition to lean in to your career and run the world. Because the world needs you to change it." – Sheryl Sandberg, Lean In: Women, Work, and the Will to Lead
313. "We are only as strong as we are united, as weak as we are divided." – J.K. Rowling
314. "No one saves us but ourselves. No one can and no one may. We ourselves must walk the path." – Buddha
315. "Some of us think holding on makes us strong; but sometimes it is letting go." – Hermann Hesse
316. "A strong woman is a woman determined to do something others are determined not be done." – Marge Piercy
317. "All the adversity I've had in my life, all my troubles and obstacles, have strengthened me…. You may not realize it when it happens, but a kick in the teeth may be the best thing in the world for you." – Walt Disney
318. "Strength does not come from physical capacity. It comes from an indomitable will." – Mahatma Gandhi
319. "Where there is no struggle, there is no strength." – Oprah Winfrey
Family Strength Quotes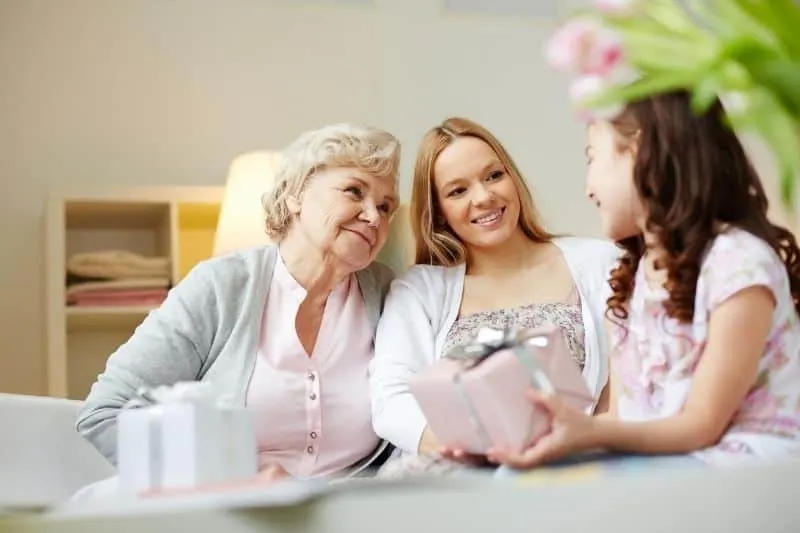 320. "The strength of a family, like the strength of an army, is in its loyalty to each other." – Mario Puzo
321. "Life is a secret lease from God and we should not allow ourselves to be bruised. Family life is our strength and success." – Joseph Losery
322. "Our family is a circle of strength and love…Our family with every birth and every union the circle grows, our family is a circle of strength. Every crisis faced together makes the circle stronger." – Harriet Morgan
323. "In every conceivable manner, the family is a link to our past, bridge to our future." – Alex Haley
324. "Families are the compass that guide us. They are the inspiration to reach great heights, and our comfort when we occasionally falter." – Brad Henry
325. "The only rock I know that stays steady, the only institution I know that works is the family." – Lee Iacocca
326. "Everyone needs to live within a house. But, having the love and support of your family? That is what makes your house a home." – Anthony Liccione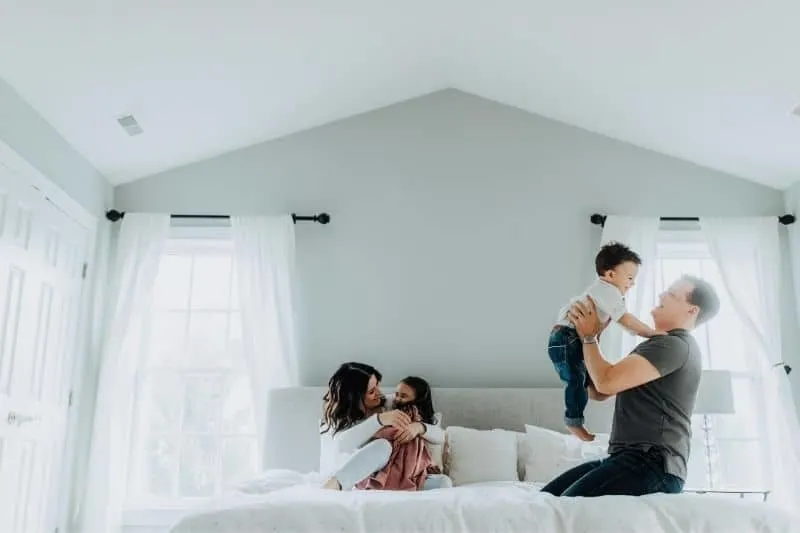 327. "Is this what family is like: the feeling that everyone's connected, that with one piece missing, the whole thing's broken?" – Trenton Lee Stewart
328. "Like the seaweed that clings to each other after each passing boat separates them, so too a family will come together with the passing of each crisis." – Indonesian Proverb
329. "Families survive, one way or another. You have a tie, a connection that exists long after death, through many lifetimes." – Jessica Lange
330. "My sense of personal strength has always come from my family." – Benjamin Bratt
331. "I learned about the strength you can get from a close family life. I learned to keep going, even in bad times. I learned not to despair, even when my world was falling apart. I learned that there are no free lunches. And I learned the value of hard work." – Lee Iacocca
332. "Without a family, man, alone in the world, trembles with the cold." – Andre Maurois
Final Thoughts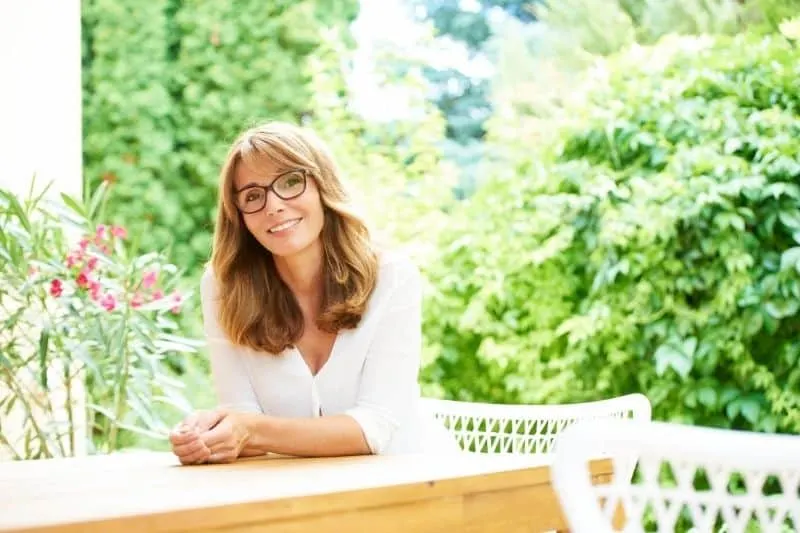 I hope these motivational quotes have helped you find the silver lining and filled you with the strength to never give up no matter what.
Remember that you are exactly where you're supposed to be at the moment and every adversity is what makes you stronger, bolder and wiser.
Life is a collection of valuable lessons and beautiful and inspiring moments that make us who we are.
Our past, the present and the future connect us with our true self.
Remember that you are special, strong and you can achieve anything you set your mind to.
Let this last but not least inspiring quote be your reminder of that:
"You have power over your mind – not outside events. Realize this, and you will find strength."– Marcus Aurelius
See also: 180 Best Touching Quotes About Life To Inspire You