I fell in love with you so innocently. You were my best friend who I quickly fell for, knowing your enigmatic, angsty personality. We were young, yes, but I wholeheartedly believed we would withstand the tests of time. We grew together; we shared love, laughter, tears, hardships and we always came out on top. So what went wrong?
I poured myself into you. Now, as a free woman, I see just how you drained me—how I lost myself to you in my inept attempts to save you, to help you. You were doomed from the start. You became my living hell and abused my love time and time again, somehow always shifting the blame or making yourself the victim.
News flash! You are a terrible person.
How many times did I have to listen to you, with your head in your hands, moan about how you were this awful, self destructive individual. About how I deserved better and how you ruin everything you touch. How ludicrous to think how those times were always met with me comforting you, telling you you weren't a monster, that it's fine and that I'll help you through it. How often did I unknowingly put my own mental health aside to assist you with yours? Too many times is the answer. You pulled the same boring, monotonous crap when I called you out on your behaviour, when I stood there and said your selfish behaviour wasn't right. You'd fight me on it, but being the feisty girl I am, I would not back down. Not at least until you played the same trick, bowing your head and forcing out tears, dry sobs about how you hated been called selfish.
You are the most selfish, self-centred person I have ever come across.
Our last year together was the hardest time of my life. We moved in together and pretty soon, I became pregnant. It was unplanned but I was thrilled. You took some time coming round to the idea, although you will deny that profusely now. That's okay though. I understood as it was a bit of a shock. Over time though, I needed your support then. I needed you to be there for me, to help me as we lived in a home I was completely nervous about being in alone. That was too much for me to ask of you. You insisted you still go out and have a social life. I would walk home from work, alone, pregnant and afraid. This was never enough to change your ways though. You would still roll in at a ridiculous time, throw up in the kitchen sink, fully aware that I was up for work early in the morning.
I should have seen the signs then.
You mellowed as I grew larger, still never enough to give me the sense of security a pregnant woman is entitled to from her partner. Then we moved into a lovely new house closer to family, perfect for raising a child together as a happy little unit. It was supposed to be the start of an incredible, blissful life. Our beautiful daughter arrived and for two weeks, it was perfect. We seemed happy, as any new parents would be. A healthy, gorgeous, easy-going babe could only bring such a strong couple closer together.
How wrong, completely and utterly wrong, I was.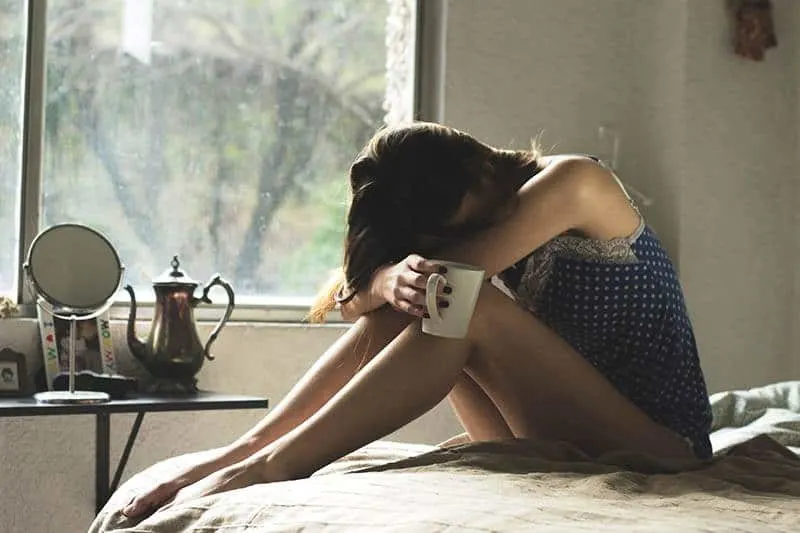 Like a deer caught in headlights, you froze. You avoided coming home from work at a reasonable time, claiming constantly you had no change for busses. You would still insist on going out in the evenings a couple of times a week, despite the fact you worked six days and had very limited time with your daughter anyway. Where was my time? When did I get my freedom? Each moment you took, you took away from me. I had no choice but to do it all, to fight it all on my own.
I lost myself further as postnatal depression set in. I was alone with my perfect little child the majority of the time as you did anything and everything to escape the responsibility of becoming a parent. I sat you down on the rare occasion you were around and I begged you, I pleaded with you. I told you I felt like a single parent, that I was struggling to cope, to handle it and that I desperately needed you to be by my side. I cried my heart out so many times to you in desperation for your help. The response I got? "I'm going to bed. I need time to process this". Never have someone's words nor actions cut so deep into my chest as those did then. How irrelevant had I become to you at this point that you could just so easily dismiss me and ignore the very real reality that I was fading away? Then you, my best friend and partner of several years, you betrayed me further.
You betrayed me in the worst possible way you could.
You fell in lust with someone else. You became the clichéd villain in my story and confessed attraction to your work colleague, one of the very colleagues you'd introduced me to, who had met our child and who I'd befriended. You met up with her behind my back to discuss those "Feelings" on a day that should have been dedicated to myself and your daughter. And later that day, you dropped the bomb shell.
"I don't think I'm in love with you anymore". That's right, you didn't even have the balls to tell me there was someone else.
Not until I forced the truth from your lips. That was when it began to unravel. Because this was not the first time you'd done this to me. A year and a half prior, the same thing occurred. You'd nearly made out with another work colleague on a night out. And that time had killed me, as well as any self-esteem I'd once possessed. Now you were trying to strip me of it again. Despite the immense pain and anxiety you were causing on an hourly basis, we agreed to try and work through our "issues" on the agreement that you were to stop contact with said colleague until we knew where we were. You see, I couldn't bring myself to instruct you to never speak to her again as I understood how much you'd miss that friendship, how it would affect the circle of work friends you had. How much of a complete and utter moron could I be? Because you didn't stick to the agreement. You messaged her. But not only did messaging her not satisfy you, no, you had to message her the gooiest, romantic pile of rubbish I sadly had the fortune of landing my eyes upon.
Still after the hurt, betrayal and utter agony of your actions, I still insisted on giving you a chance to make it right.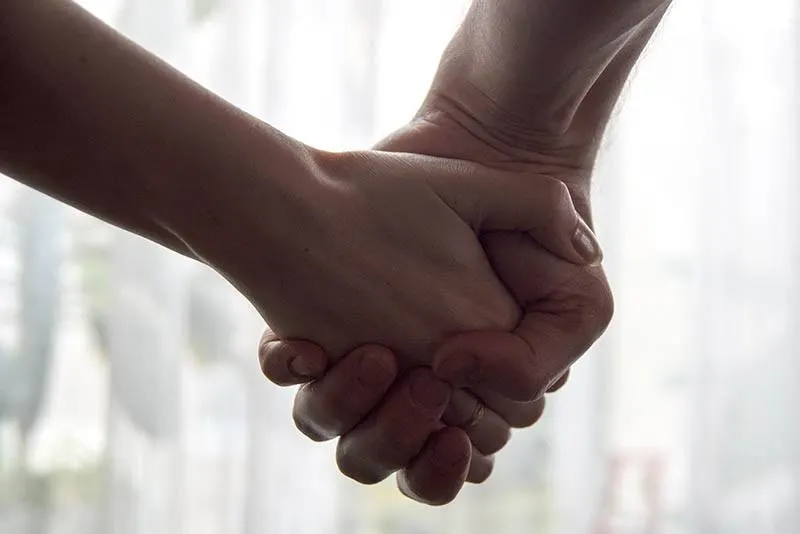 And you took that chance, making promises you had no intention to keep. You dragged my suffering on for weeks which turned into months. You pulled the same crap again—of never been home on time, never taking responsibility for your child. On your ONLY day off, you would disappear for a couple of hours or more and refuse to ever take your child with you. You refused me the time away from parenting that you felt you were so entitled to give yourself in great generous amounts.
See also: Before You Give Him Another Chance, Read This
It came to the end the moment you decided to stay out past midnight without giving any indication to me.
But did you have the balls to do it? Of course not. You tried every trick possible to push me away, to get me to be the one to end it. It was not a subtle technique and I refused to give you the easy way out. You were always the one to push blame, to avoid responsibility. So for once in your miserable life, you would have to do it. The coward whom you are took two weeks before finally biting the bullet.
Upon our separation, I asked you for one thing. I asked that you respect me enough to not go running into the arms of the very woman you emotionally cheated with…
Two weeks later, you confessed you'd arranged a date with her. After nine years together, after I'd brought our child into this world, that's the level of respect you had for me? I regret to say, even then, with all the anger, hurt and betrayal rushing through my body, I still didn't see you for exactly who you are. After all the arguments, breakdowns and tears, you remained stony and cold in your level of respect for me. You played sneaky, devious, trying to make out that I was the cheat by incorrectly wording your stories. You tried to play the victim and say that I had moved on quickly by seeking physical validation with someone else. It really doesn't take a genius to understand that that's what my intentions were with such interactions. You used my role as primary parent as a weapon, accusing me of doing just that when really it was about taking care of myself.
That's right, I put myself first and you tried to make it about you.
You acted surprised when I voiced my concerns about you having care of our child alone for a prolonged period of time. How could I trust you to cope when you had provided me no evidence of this since she was born? Then you tried to accuse me of not giving you the chance. How many times had I begged and cried for your help, for you to actually act like a father and help me out?
And even after all this, I hadn't hit rock bottom. Not yet.
I reached the lowest point barely days ago. We had gotten to a point over the span of a couple of weeks where we were talking like two decent human beings. We were becoming friendly again, reminding me of the friendship we used to have and that on lonely nights I craved so badly. You lulled me into a blissful, false sense of security, where I'd got my friend back—the best friend I missed and whose absence had hit me just as hard as the loss of a long-term lover. Then the bomb hit. You had arranged to go on a double date with the girl you cheated on me and left me for with our joint best friend. Not even 4 months after our separation. And, once again showing your absolute cowardice, it wasn't even from your lips I learned this from.
I have spent the last 2 days crying like I've never cried before. And you saw those tears. You saw the rawness of my face, the redness in my eyes as I tried desperately not to completely lose myself to the pain.
It wasn't enough for you to completely ruin my world, to show a complete lack of remorse and respect for me, to belittle my feelings so harshly. No, you had to introduce your new foolish girlfriend into our joint friendship group so soon, without a single thought thrown my way.
In one single, self-centred action, you have managed to isolate me, violate my space and completely break me further than you ever have before.
Do I think it was done maliciously? No. But that makes it worse. I have such little space left in your life, in your thoughts that my emotions, still very fraught from your previous assaults, meant so little to you. I didn't once cross your mind while you made such nefarious plans. I spent nine years of my life loving you and I've somehow become that irrelevant to you.
I have spent the last few days in tears, but also stuck in anger, in hatred. Your previous friendliness feels like another betrayal. You wanted the best of me again. You want the best bits of everything: the girl you chose over your family and your best friend back. You do not deserve to be happy. You do not deserve an easy life. You will never deserve the part of me I once so easily and readily gave to you.
Today, I had my epiphany. The same realisation that had been told to me several hundred times over since our break up.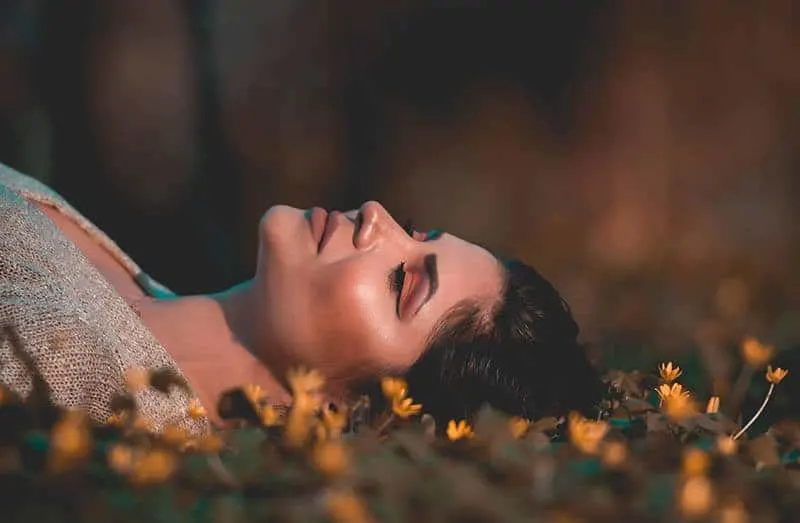 You are not worth my hate. I realised that I can voice my opinions, tell you about the harm you constantly keep inflicting upon me. I can scream and shout and cuss until I'm blue in the face, until there are no more tears left to cry. I can berate you. I can breakdown before you as I have done numerous times before. I can plead and I can beg. I can continue to waste my precious energy on the anger and hatred I feel towards you and the very girl I considered a friend.
But what is the point?
You will not listen. You will not change. You will not care. You will continue to be the "woe is me" guy. You will continue to be selfish, self-centred and cruel. You will not stop being the person I now know you to be. You will still be the narcissistic, cowardly little boy and nothing I say will change that. You are not worth the energy it takes to be angry. I'm only keeping myself down as I hold onto that grief-induced fury.
You were the cause of my anguish. Now you are nothing. You are irrelevant and I will keep reminding myself of that for the rest of my life if I have to.
I am nowhere near fixed and nor do I believe I will be for quite some time. What I am though is broken and finally recognising that. You kept adding to the damage, adding more cracks to me until I finally shattered. Now, I can put myself back together. I will not be the same and nor do I desire to be. I will create a beautiful mosaic from the remnants of who I once was as I design a better, stronger me. I will focus on loving me and learning about myself. I will discover who I am as an individual and I will grow stronger with each passing day that I refuse to allow the anger and resentment to rule me. I will become the best version of myself and I will work hard to achieve that. And along the way, you get no part of the creation. You do not have the privilege to know the new me, to bask in my light or to share in my friendships. You have destroyed any chance of that happening. You will always play a part in my life, as my daughter's father, but your role to me personally will be miniscule.
I will not laugh at your misfortune when karma pays you a visit, nor will I care.
From this moment forth, you are nothing more than my perfect child's biological father and that is all you will ever be.
The road ahead for me will be tough and that is terrifying but also exciting. I will have down days; I will have up days. There will be times where I want to cry my eyes out, whether that be from the stresses of single parenting, loneliness or heartache. But I will remember at those times of hardship that I escaped—that I had a lucky escape and that separation really gives you clarity to the hell you were submitting yourself to.
I am a mosaic in the making. I will be the most beautiful, vibrant version of myself made up from the shattered pieces of my former person. I will be wiser. I will be smarter and most importantly, I will be happier. People have been telling me the same thing for months: to not allow my bitterness and anger to rule me. It may have been repeated to me thousands of times, but until I finally figured it out myself, the task was impossible. I will live each day for me and my 1 year old Daughter. I will respect myself. I will care better for myself. I will learn to love myself.
by Katie Aspinall