Ah, true love. Nothing inspires us quite the way it does. Everyone dreams of it, and those who have it never want to be without it. No matter if you've already found your love story or you're still looking for it, true love never fails to capture our attention.
If you want to share some love on social media, here's a collection of true love status ideas and love and relationship quotes that will put a smile on your face and make you think.
Best True Love Status Ideas
You can use these true love status ideas as captions, a Facebook or WhatsApp status, Instagram bios, or any other way you'd like. Check out this carefully selected list:
1. I will love you until the stars go out and the tides no longer turn.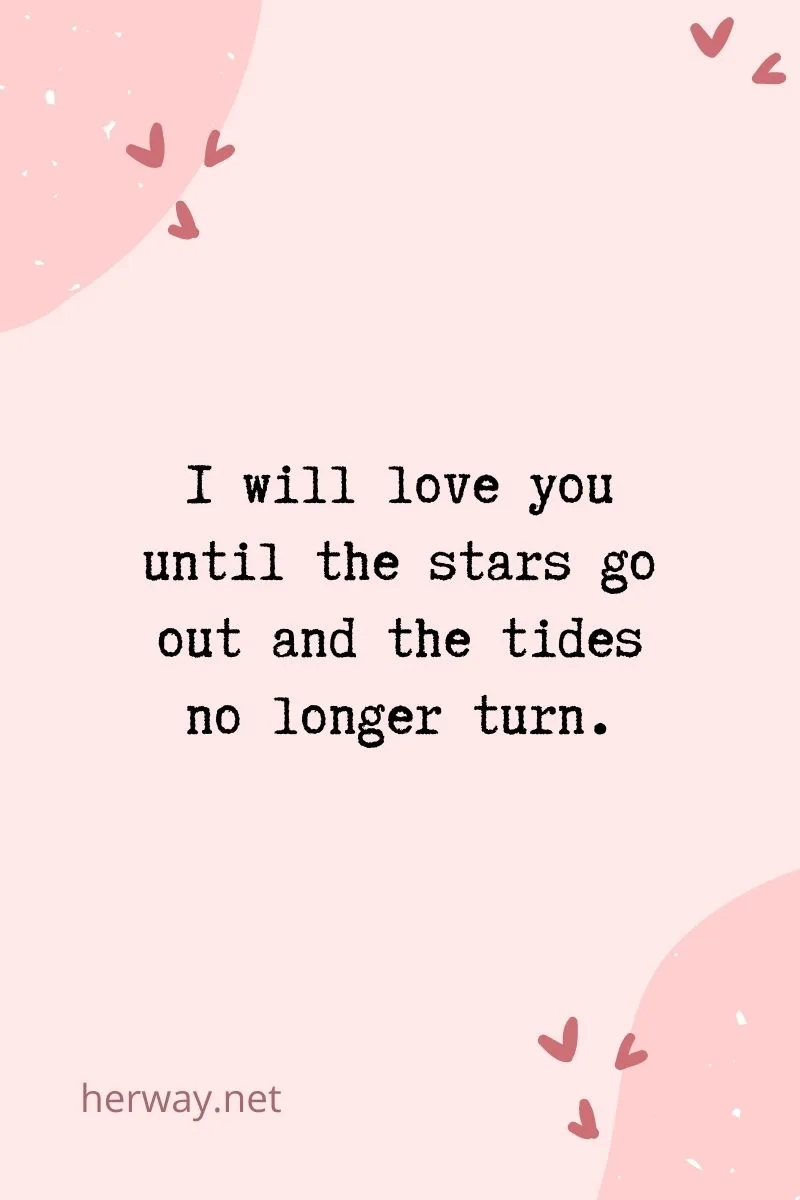 2. Every love story is beautiful, but ours is my favorite.
3. If I had a flower for every time I thought of you, I could walk in my garden forever.
4. True love is not about the hugs and kisses, the 'I love yous' or the 'I miss yous,' but the chills that hit every part of your spine when you think about him.
5. I wish I could turn back the clock. I'd find you sooner and love you longer.
6. I know I am in love with you because my reality is finally better than my dreams.
7. Love is to love someone for who they are, who they were, and who they will be.
8. My soul and your soul are forever tangled.
9. There is only one happiness in life, to love and to be loved.
10. Real love is the one that makes you forget all the others.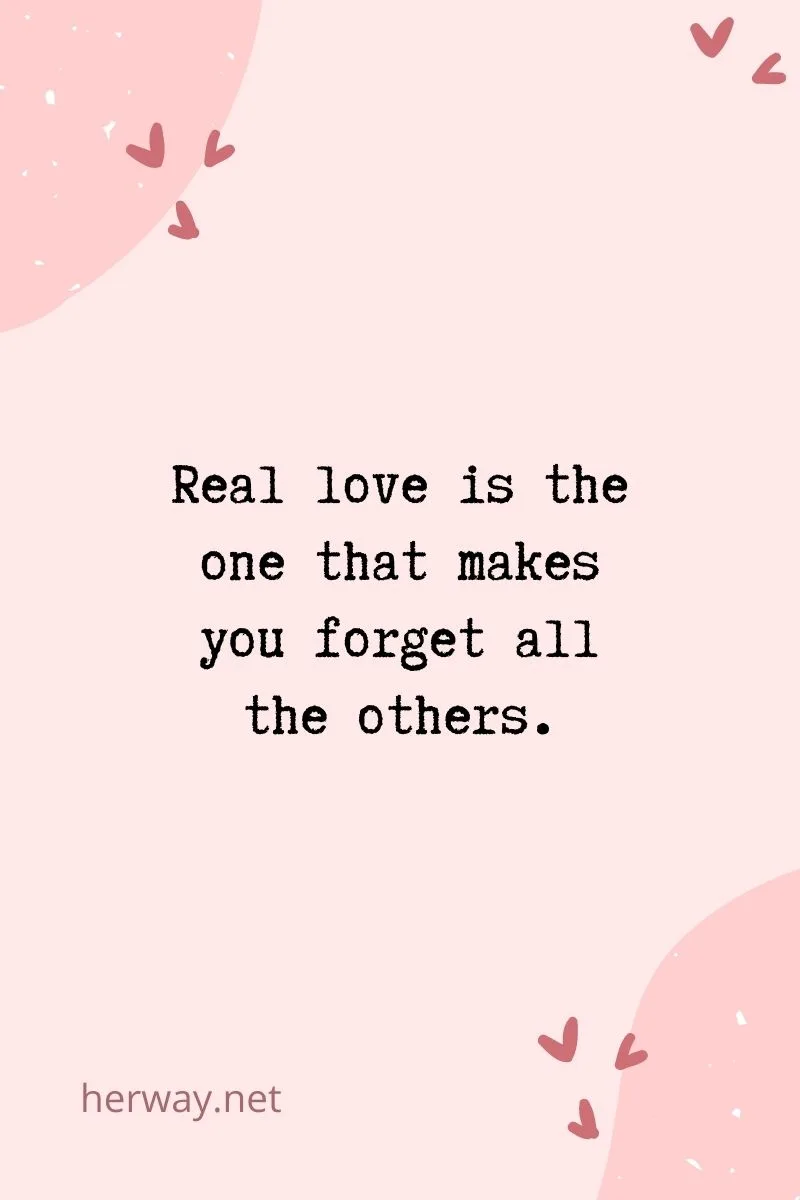 11. I don't believe in magic. I believe in true love.
12. I have loved you all my life; it has just taken me this long to find you.
13. If you remember me, then I don't care if everyone else forgets.
14. I need you like a heart needs a beat.
15. I've fallen in love many times. But always with you.
16. I don't need paradise because I found you. I don't need dreams because I already have you.
17. Love is when you look into someone's eye and see everything you ever needed.
18. There is a difference between first love and true love. Only sometimes are we lucky enough to find both in the same person.
19. I believe that dreams come true because mine did when I met you.
20. I got lost in you, and it's the kind of lost that's exactly like being found.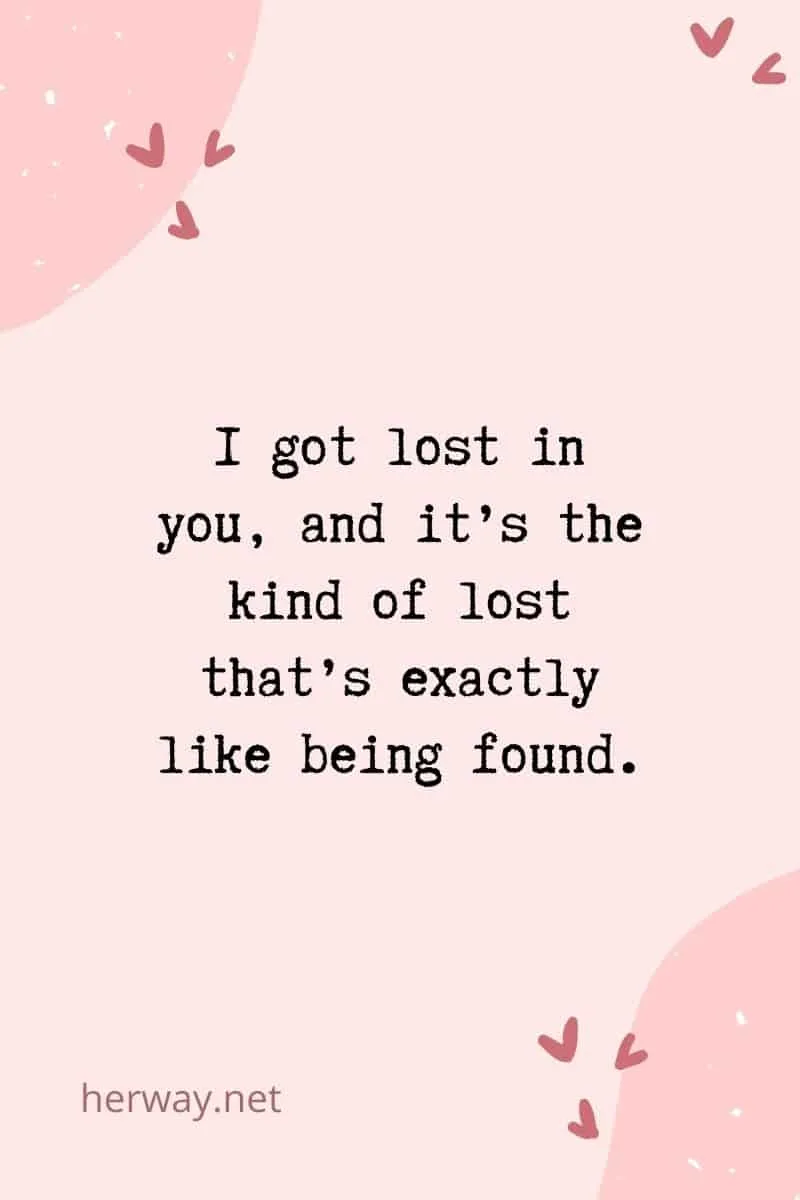 21. There is no remedy for love but to love more.
22. I fell in love with the way you touched me without using your hands.
23. The greatest thing you'll ever learn is just to love and be loved in return.
24. There are only two times that I want to be with you: now and forever.
25. I love you without knowing how or when or from where.
26. Love doesn't need to be perfect; it just needs to be true.
27. I love you not only for what you have made of yourself but for what you are making of me.
28. Love is the strongest force the world possesses, and yet it is the humblest imaginable.
29. Love takes off masks that we fear we cannot live without and know we cannot live within.
30. Being around you is the definition of pure love, joy, and happiness.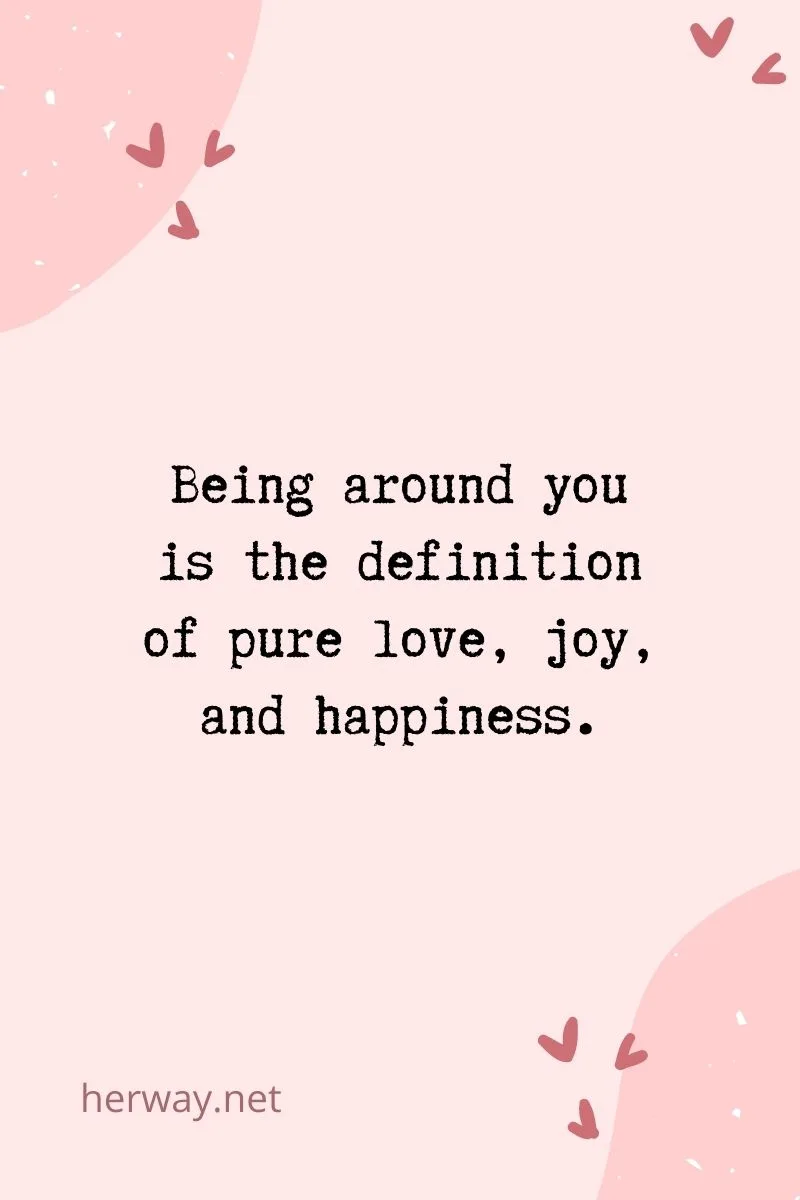 31. I love you because the entire universe conspired to help me find you.
32. Love cannot be in doubt. When you find true love, you know it for sure. If you are not certain, it's not real love.
33. I have found the one my soul loves.
34. Love is that condition in which the happiness of another person is essential to your own.
35. Don't be afraid of waiting. True love will always be back.
36. True love is rare, and it's the only thing that gives life real meaning.
37. One is loved because one is loved. No reason is needed for loving.
38. Just when I think that it is impossible to love you anymore, you prove me wrong.
39. In a sea of people, my eyes will always be searching for you.
40. I want you. All of you. Your flaws. Your mistakes. Your imperfections. I want you, and only you.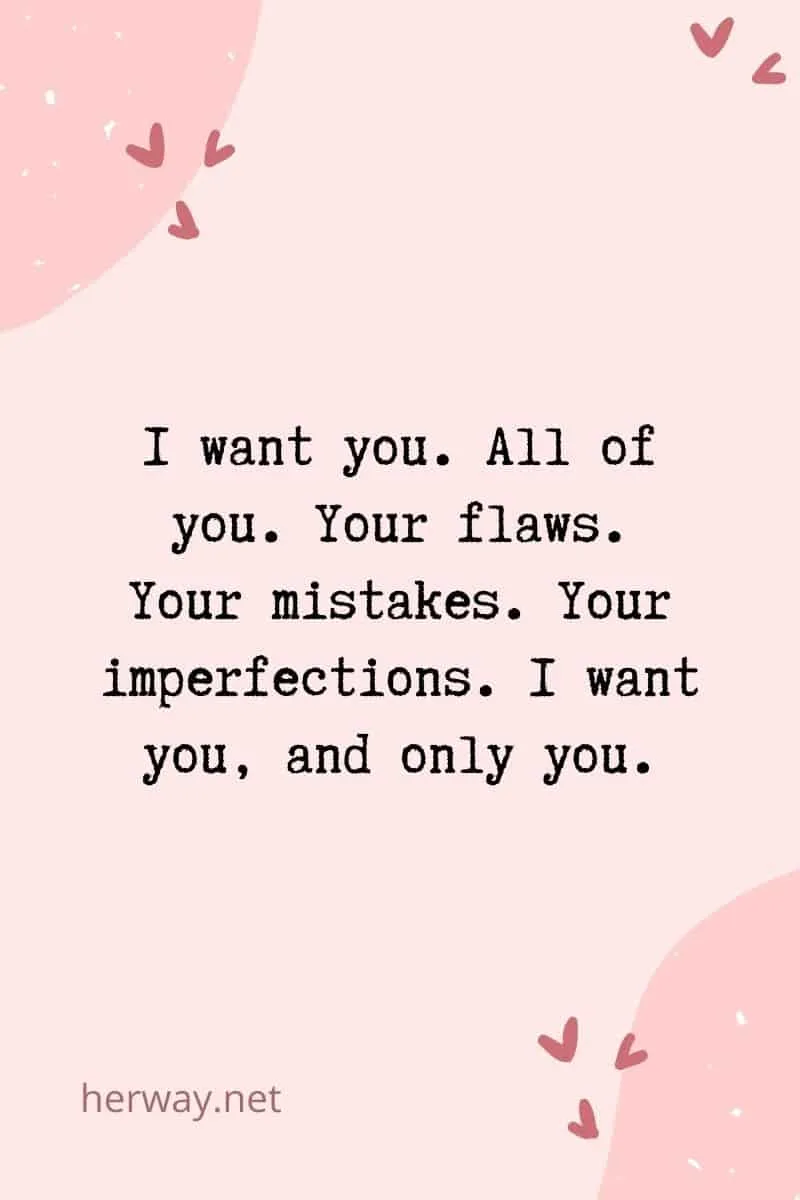 41. Affection is when you see someone's strengths; love is when you accept someone's flaws.
42. Love is a two-way street constantly under construction.
43. Love is a great master. It teaches us to be what we never were.
44. I realized I was thinking of you, and I began to wonder how long you'd been on my mind. Then it occurred to me: since I met you, you've never left.
45. Love is composed of a single soul inhabiting two bodies.
46. Loving you never was an option. It was a necessity.
47. The purpose of life is to find true love, not meaning. It's easier to find the meaning of life together, not alone.
48. Our hearts speak the same language but more importantly, our souls share the same voice.
49. I know you, and I can openly say what love looks like.
50. I am, positively, unquestionably, beyond any doubt, in love with you.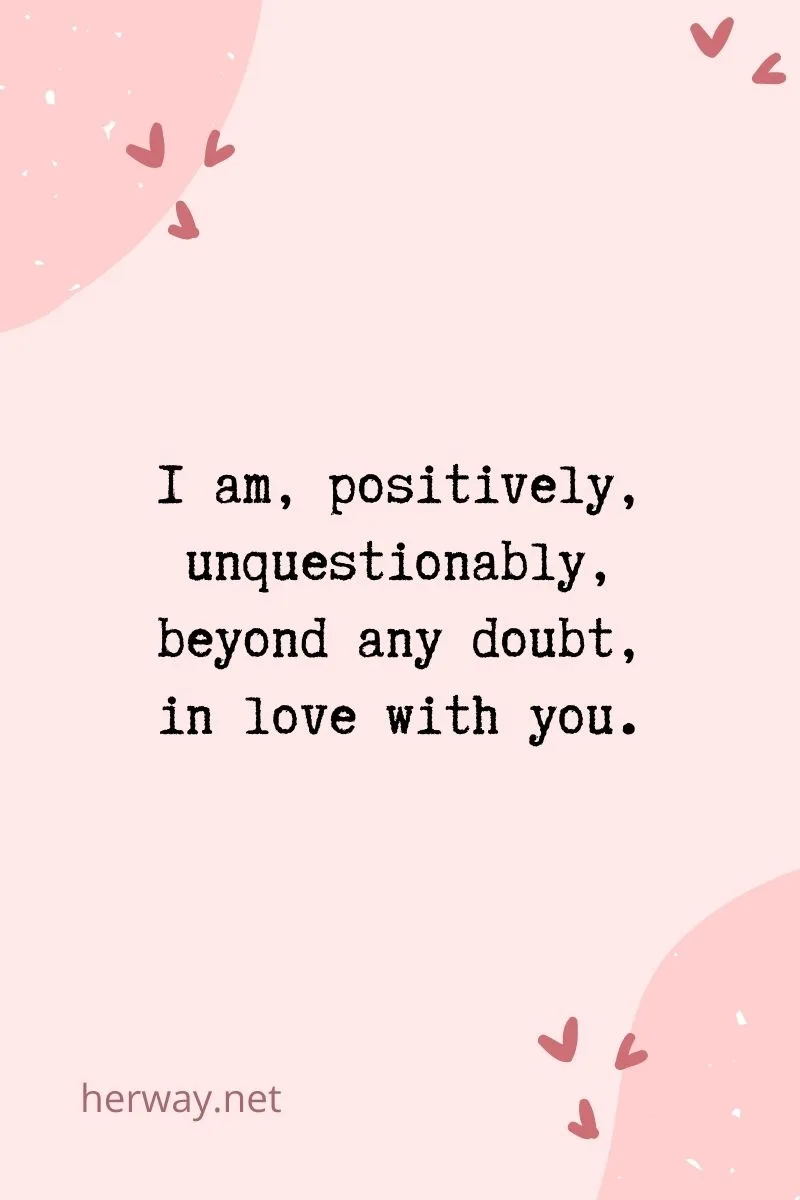 51. I'd rather spend one moment holding you than a lifetime knowing I never could.
52. At the touch of love, everyone becomes a poet.
53. In the name of true love, people should go very far.
54. Love never claims; it ever gives. Love ever suffers, never resents, never revenges itself.
55. Happiness is silver, but true love is gold.
56. Just keep loving me. I'll keep loving you. And the rest will fall into place.
57. I love you. Very, very simply, very truly. You are the epitome of everything I have ever looked for in another human being.
58. To love without condition, to talk without intention, to give without reason, to care without expectation. That's the spirit of true love.
59. I choose you. And I'll choose you over and over and over. Without pause, without a doubt, in a heartbeat. I'll keep choosing you.
60. We can only learn to love by loving.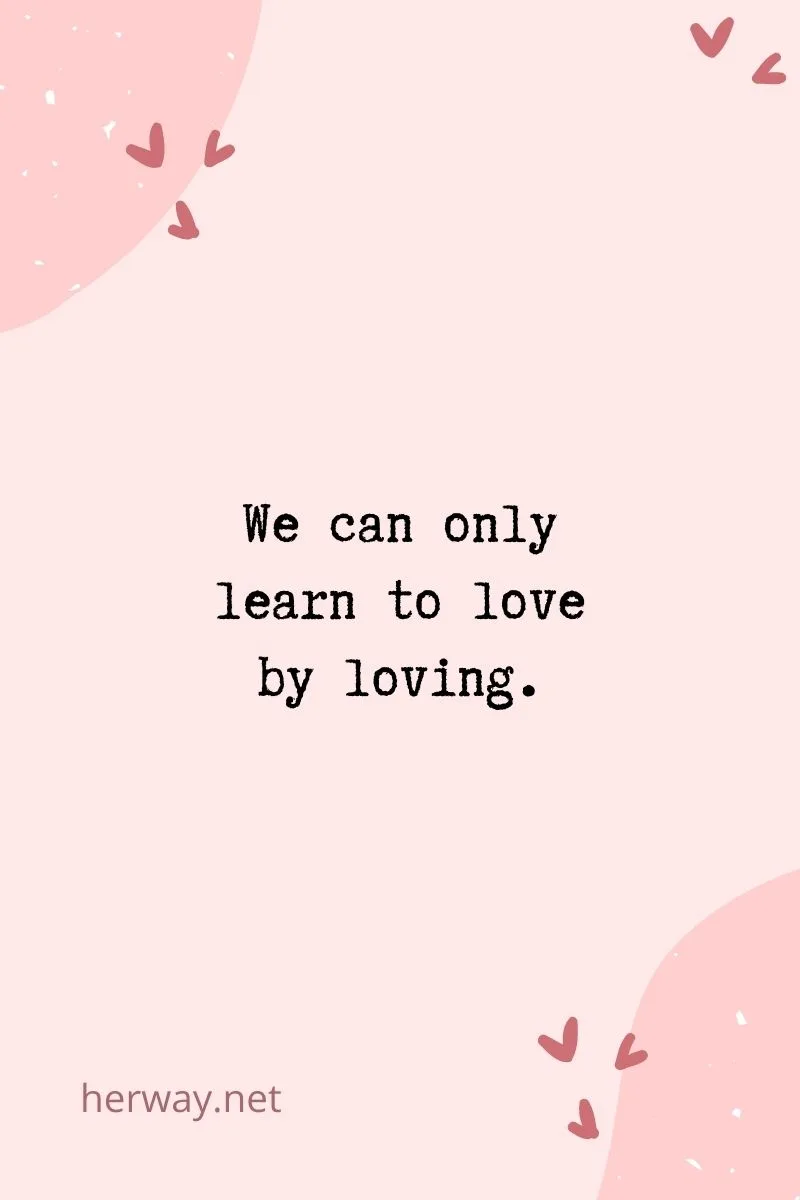 61. I may not be your first love, first kiss, first sight, or first date, but I want to be your last everything.
62. Before you came into my life, I never knew what true love felt like.
63. If someone truly loves you, they won't tell you love stories; they will make a love story with you.
64. Forget the butterflies; I feel the whole zoo when I am with you.
65. I look at you and see the rest of my life in front of my eyes.
66. It's been said that you only truly fall in love once. But I don't believe it. Every time I see you, I fall in love all over again.
67. True love is selfless. It is prepared to sacrifice.
68. I would wait a hundred years if it meant you were there at the end of them.
69. A hundred hearts would be too few to carry all my love for you.
70. Love is an act of endless forgiveness, a tender look that becomes a habit.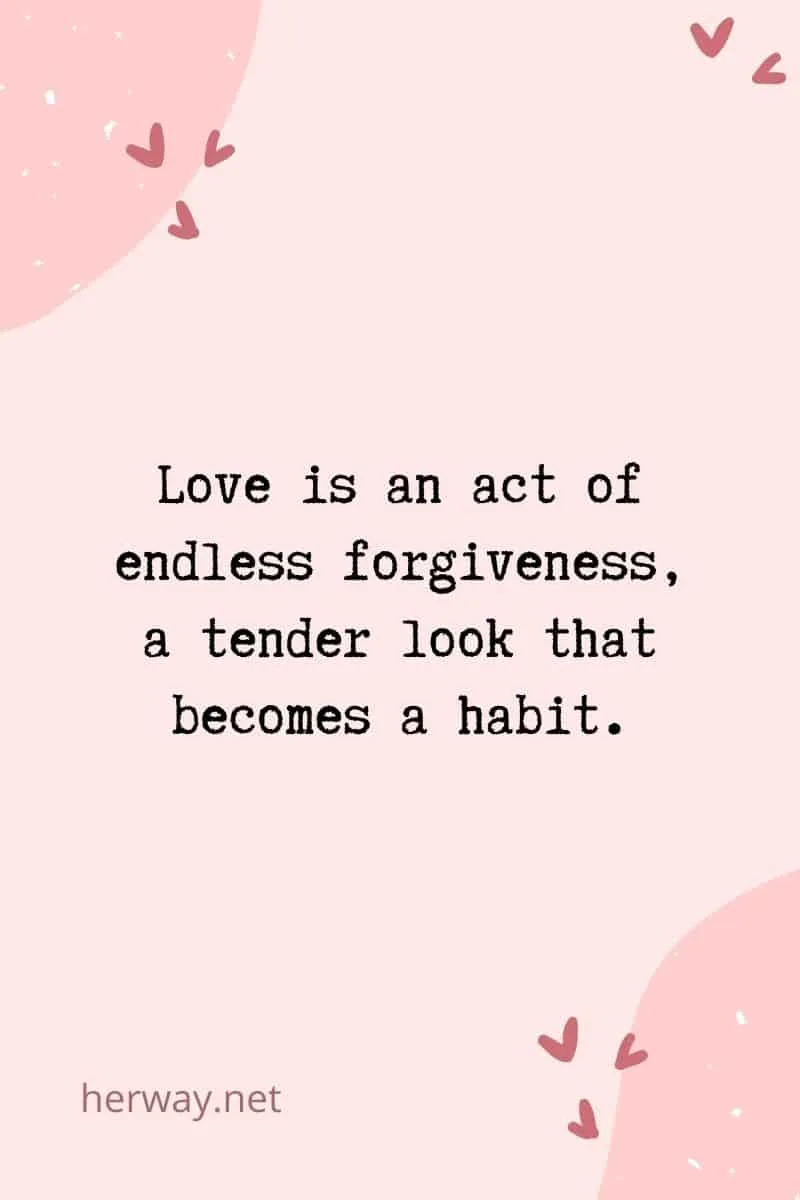 RELATED: These Timeless Love Quotes Perfectly Explain The POWER Of Love
Most Inspiring True Love Quotes
The best quotes are those that make us think and feel. Here's a collection of inspirational quotes about true love that will make you believe in true love.
71. "Love brings to life whatever is dead around us." – Franz Rosenzweig
72. "I believe in true love, and I believe in happy endings. And I believe." – Christie Brinkley
73. "Keep love in your heart. A life without it is like a sunless garden when the flowers are dead." – Oscar Wilde
74. "There is a madness in loving you, a lack of reason that makes it feel so flawless." – Leo Christopher
75. "If you press me to say why I loved him, I can say no more than because he was he, and I was I." – Michel de Montaigne
76. "True love stories never have endings." – Richard Bach
77. "So, I love you because the entire universe conspired to help me find you." – Paulo Coelho
78. "One word frees us of all the weight and pain of life: that word is love." – Sophocles
79. "Love is never lost. If not reciprocated, it will flow back and soften and purify the heart." – Washington Irving
80. "Only true love can fuel the hard work that awaits you." – Tom Freston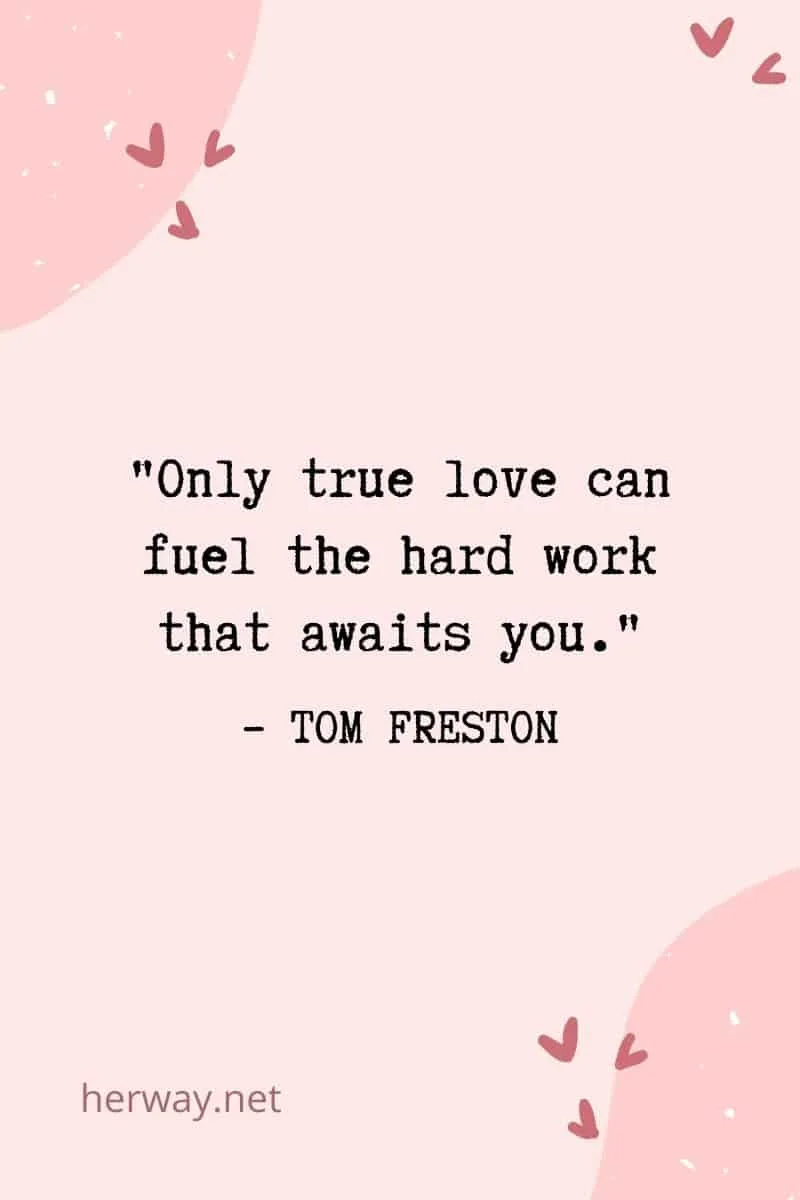 81. "They say that your first love never dies. You can put out the flames, but not the fire." – Bonnie Tyler
82. "Real love means loving-kindness and compassion, the kind of love that does not have any conditions." – Nhat Hanh
83. "If you wish to be loved, show more of your faults than your virtues." – Edward G. Bulwer-Lytton
84. "I finally understood what true love meant… love meant that you care for another person's happiness more than your own, no matter how painful the choices you face might be." – Nicholas Sparks
85. "The more one judges, the less one loves." – Honoré de Balzac
86. "To love is nothing. To be loved is something. But to love and be loved, that's everything." – T. Tolis
87. "Love doesn't make the world go round. Love is what makes the ride worthwhile." – Franklin P. Jones
88. "Two things you will never have to chase: true friends and true love." – Mandy Hale
89. "Thinking of you keeps me awake. Dreaming of you keeps me asleep. Being with you keeps me alive." – Inconnu
90. "Goodbyes are only for those who love with their eyes. Because for those who love with heart and soul, there is no such thing as separation." – Rumi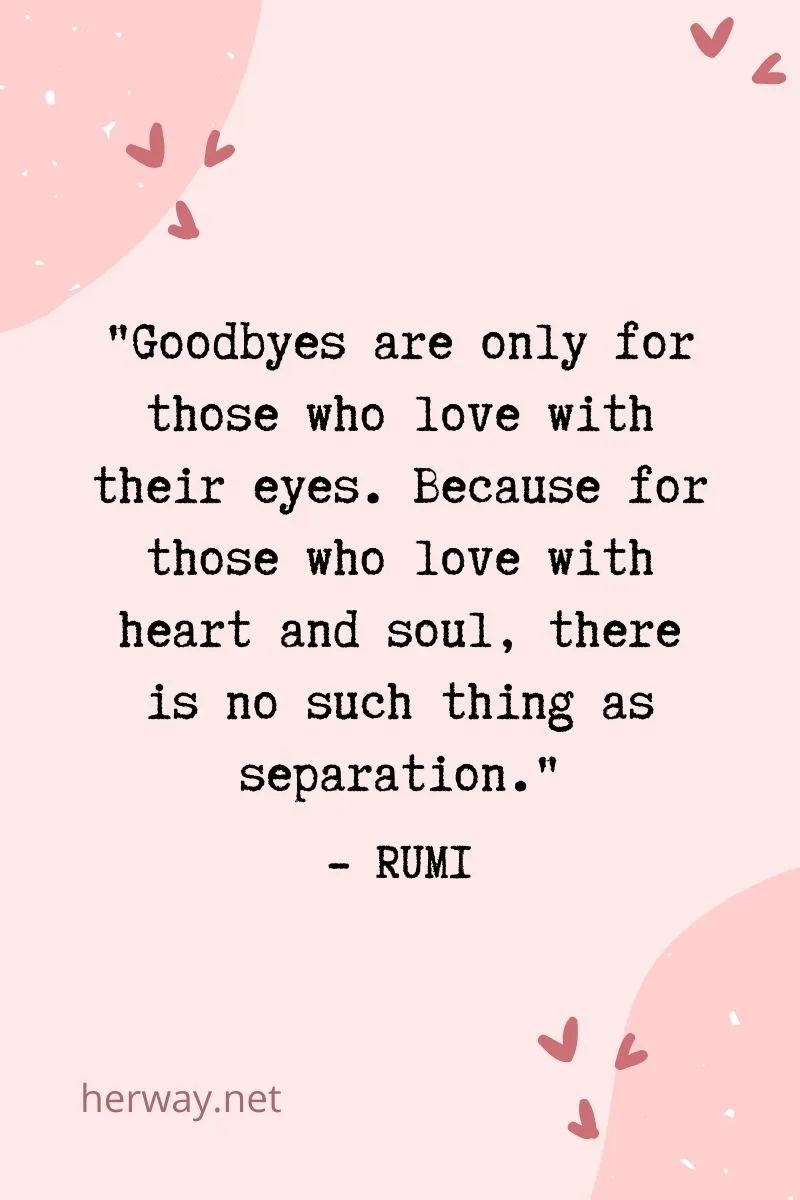 91. "True love is usually the most inconvenient kind." – Kiera Cass
92. "True love cannot be found where it does not exist, nor can it be denied where it does." – Torquato Tasso
93. "A true relationship is with someone who accepts your past, supports your present, and encourages your future." – Michelle Yeoh
94. "True love brings up everything – you're allowing a mirror to be held up to you daily." – Jennifer Aniston
95. "Nothing can bring a real sense of security into the home except true love." – Billy Graham
96. "Love is just a word until someone comes along and gives it meaning." – Paulo Coelho
97. "True love bears all, endures all, and triumphs!" – Dada Vaswani
98. "Love is life. All, everything that I understand, I understand only because I love. Everything is, everything exists, only because I love." – Leo Tolstoy
99. "True love asks no questions, makes no reservations, but puts itself unconditionally into the hands of the loved one." – Paula Marshall
100. "If I had to choose between breathing and loving you, I would use my last breath to tell you I love you." – Deanna Anderson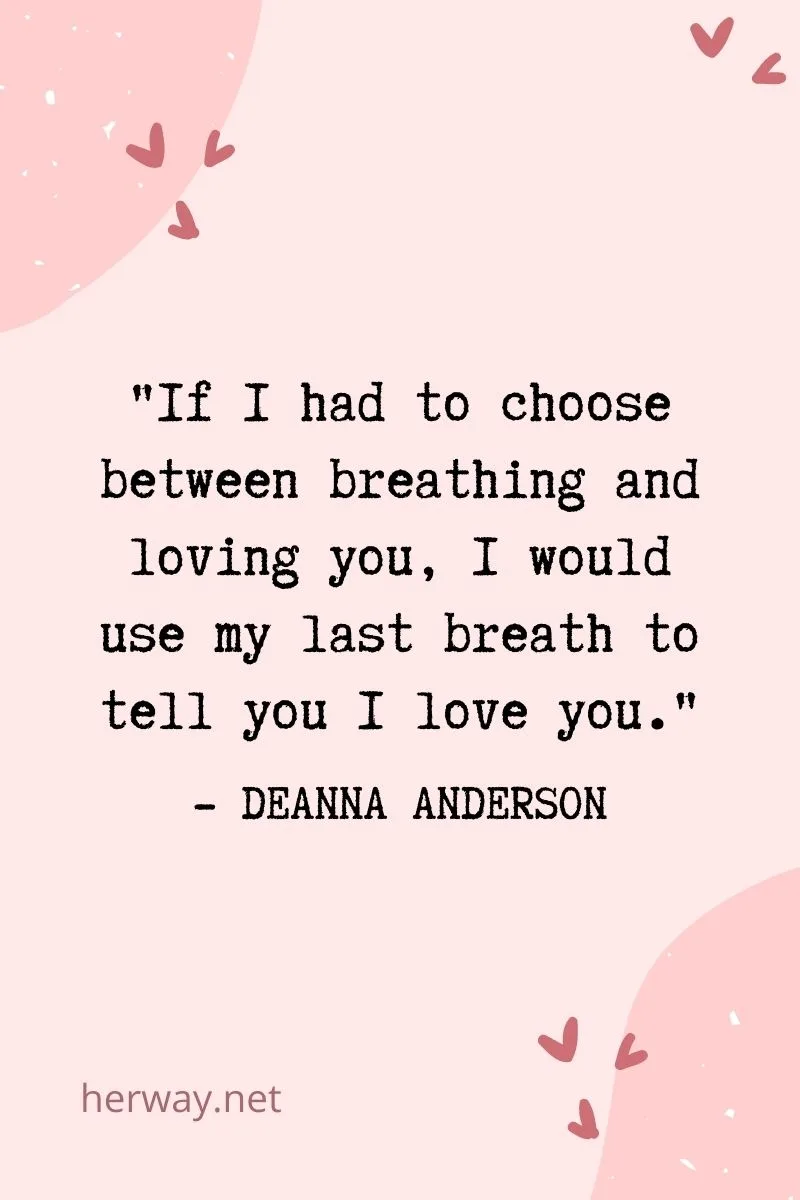 101. "Love is energy: it can neither be created nor destroyed. It just is and always will be, giving meaning to life and direction to goodness… Love will never die." – Bryce Courtney
102. "I saw that you were perfect, and so I loved you. Then I saw that you were not perfect, and I loved you even more." – Angelita Lim
103. "The minute I heard my first love story, I started looking for you, not knowing how blind that was. Lovers don't finally meet somewhere. They're in each other all along." – Rumi
104. "Love consists in giving without getting in return; in giving what is not owed, what is not due the other. That's why true love is never based, as associations for utility or pleasure are, on a fair exchange." – Mortimer Adler
105. "Love is of all passions the strongest, for it attacks simultaneously the head, the heart, and the senses." – Lao Tzu
106. "I know what true love is: It should be a friendship and truly knowing who a person is, knowing his flaws and hopes and strengths and fears, knowing all of it. And admiring and caring for loving the person because of those things." – Lisa Ann Sandell
107. "I want to be your soulmate, even if I don't believe in them." – Colleen Hoover
108. "You know it's love when all you want is that person to be happy, even if you're not part of their happiness." – Julia Roberts
109. "I love you as one loves certain dark things, secretly, between the shadow and the soul." – Pablo Neruda
110. "True love is felonious. You take someone's breath away. You rob them of the ability to utter a single word. You steal a heart." – Jodi Picoult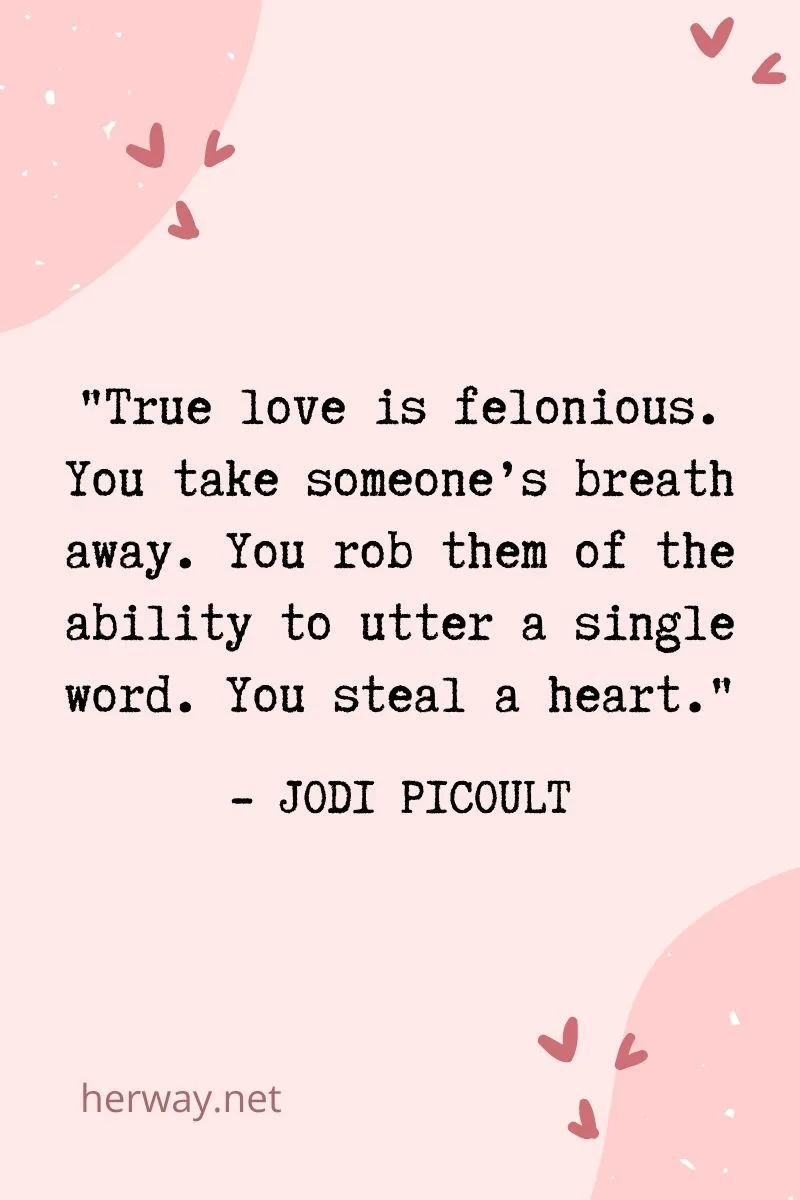 111. "I swear I couldn't love you more than I do right now, and yet I know I will tomorrow." – Leo Christopher
112. "Do I love you? My God, if your love were a grain of sand, mine would be a universe of beaches." – The Princess Bride
113. "Better to put your heart on the line, risk everything, and walk away with nothing than play it safe. Love is a lot of things, but 'safe' isn't one of them." – Mandy Hale
114. "And remember, as it was written, to love another person is to see the face of God." – Les Misérables
115. "I wish I would have known you earlier so I could love you longer." – Derek Miles
116. "True love, especially first love, can be so tumultuous and passionate that it feels like a violent journey." – Holliday Grainger
117. "In real love, you want the other person's good. In romantic love, you want the other person." – Margaret Anderson
118. "Love doesn't just sit there, like a stone; it has to be made, like bread; remade all the time, made new." – Ursula K. Le Guin
119. "True love doesn't happen right away; it's an ever-growing process. It develops after you've gone through many ups and downs, when you've suffered together, cried together, laughed together." – Ricardo Montalban
120. "For true love is inexhaustible; the more you give, the more you have. And if you go to draw at the true fountainhead, the more water you draw, the more abundant is its flow." – Antoine de Saint-Exupéry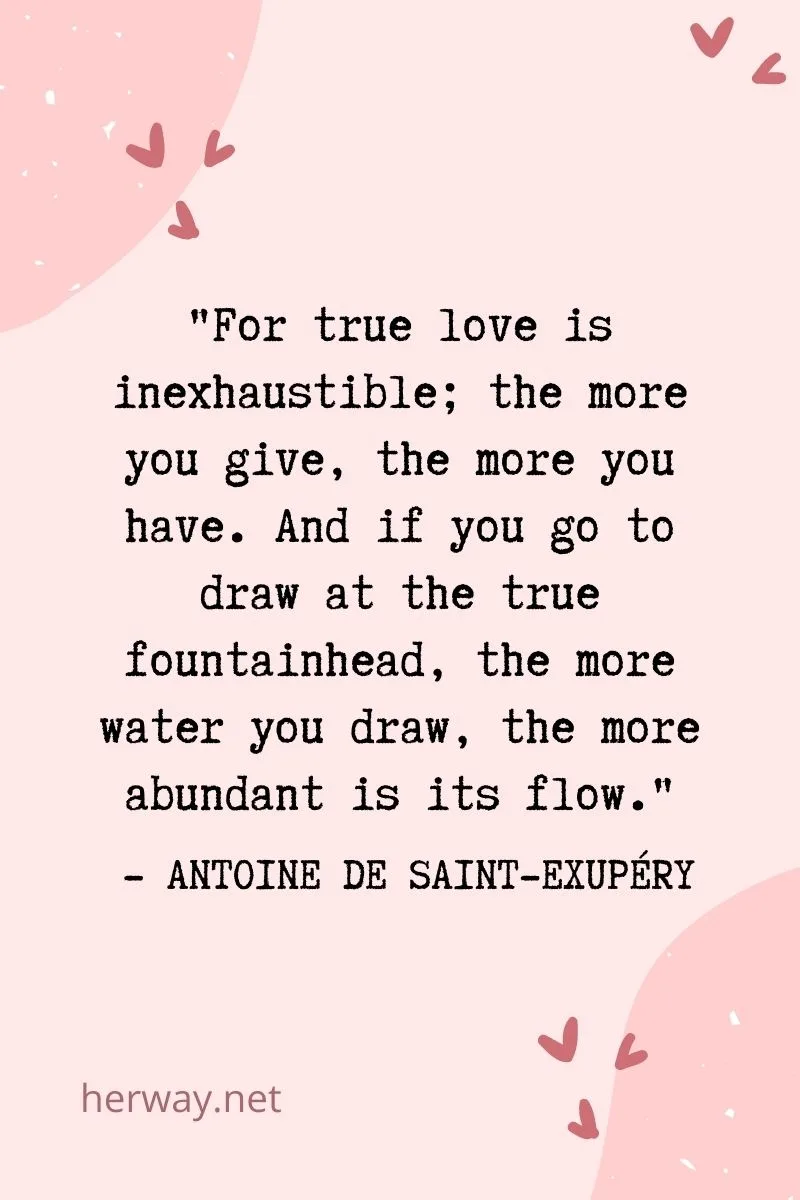 121. "Perhaps love is the process of my leading you gently back to yourself." – Antoine de Saint-Exupéry
122. "The only true love is love at first sight; second sight dispels it." – Israel Zangwill
123. "Loving someone liberates the lover as well as the beloved. And that kind of love comes with age." – Maya Angelou
124. "True love is eternal, infinite, and always like itself. It is equal and pure, without violent demonstrations: it is seen with white hairs and is always young in the heart." – Honoré de Balzac
125. "Two souls with but a single thought. Two hearts that beat as one!" – John Keats
126. "Nobody has ever measured, not even poets, how much the heart can hold." – Zelda Fitzgerald
127. "True love doesn't come to you. It has to be inside you." – Julia Roberts
128. "Gravitation is not responsible for people falling in love." – Albert Einstein
129. "I cannot imagine a life in your absence. You are like the breath of air that I need to live, the drop of water in a thirsty desert. I need you like a bird needs the skies to go higher." – Constantine Jake
130. "True love will triumph in the end – which may or may not be a lie, but if it is a lie, it's the most beautiful lie we have." – John Green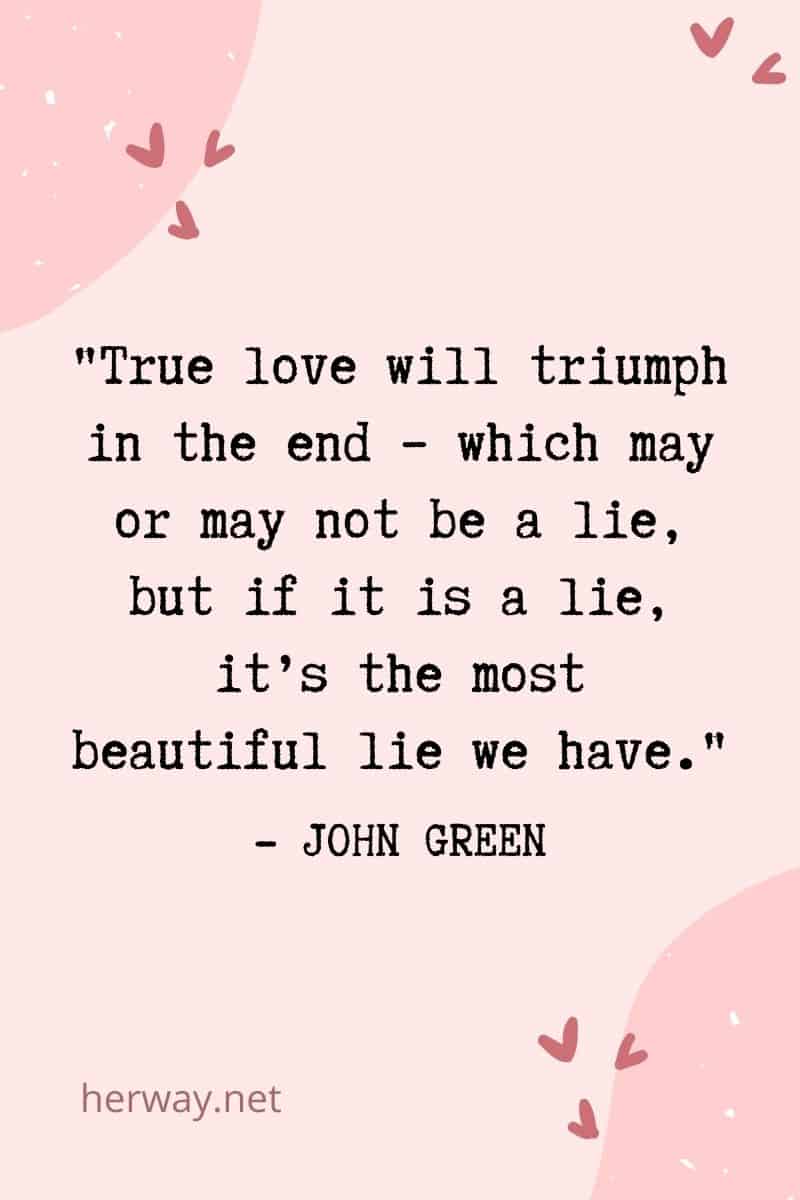 131. "Let the people who never find true love keep saying that there's no such thing. Their faith will make it easier for them to live and die." – Wislawa Szymborska
132. "You are my today and all of my tomorrows." – Leo Christopher
133. "True love, to me, is when she's the first thought that goes through your head when you wake up and the last thought that goes through your head before you go to sleep." – Justin Timberlake
134. "You don't love someone because they're perfect. You love them in spite of the fact that they're not." – Jodi Picoult
135. "True love begins when nothing is looked for in return." – Antoine de Saint-Exupéry
136. "I know by experience that the poets are right: love is eternal." – E.M. Forster
137. "Being deeply loved by someone gives you strength while loving someone deeply gives you courage." – Lao Tzu
138. "My heart is and always will be yours." – Jane Austen
139. "Love is an irresistible desire to be irresistibly desired." – Robert Frost
140. "Love is not finding someone to live with. It's finding someone you can't live without." – Rafael Ortiz
141. "The course of true love never did run smooth." – William Shakespeare
142. "If I know what love is, it is because of you." – Herman Hesse
143. "Romantic love is a mental illness. But it's a pleasurable one." – Fran Lebowitz
144. "I've always loved you, and when you love someone, you love the whole person, as they are, and not as you'd like them to be." –Leo Tolstoy
145. "Love is but the discovery of ourselves in others, and the delight in the recognition." – Alexander Smith
146. "Love does not dominate; it cultivates." – Johann Wolfgang von Goethe
147. "For one human being to love another; that is perhaps the most difficult of all our tasks, the ultimate, the last test and proof, the work for which all other work is but preparation." – Rainer Maria Rilke
148. "I love you without knowing how, or when, or from where. I love you simply, without problems or pride." – Pablo Neruda
149. "Life without love is like a tree without blossoms or fruit." – Khalil Gibran
150. "True love is the best thing in the world, except for cough drops." – William Goldman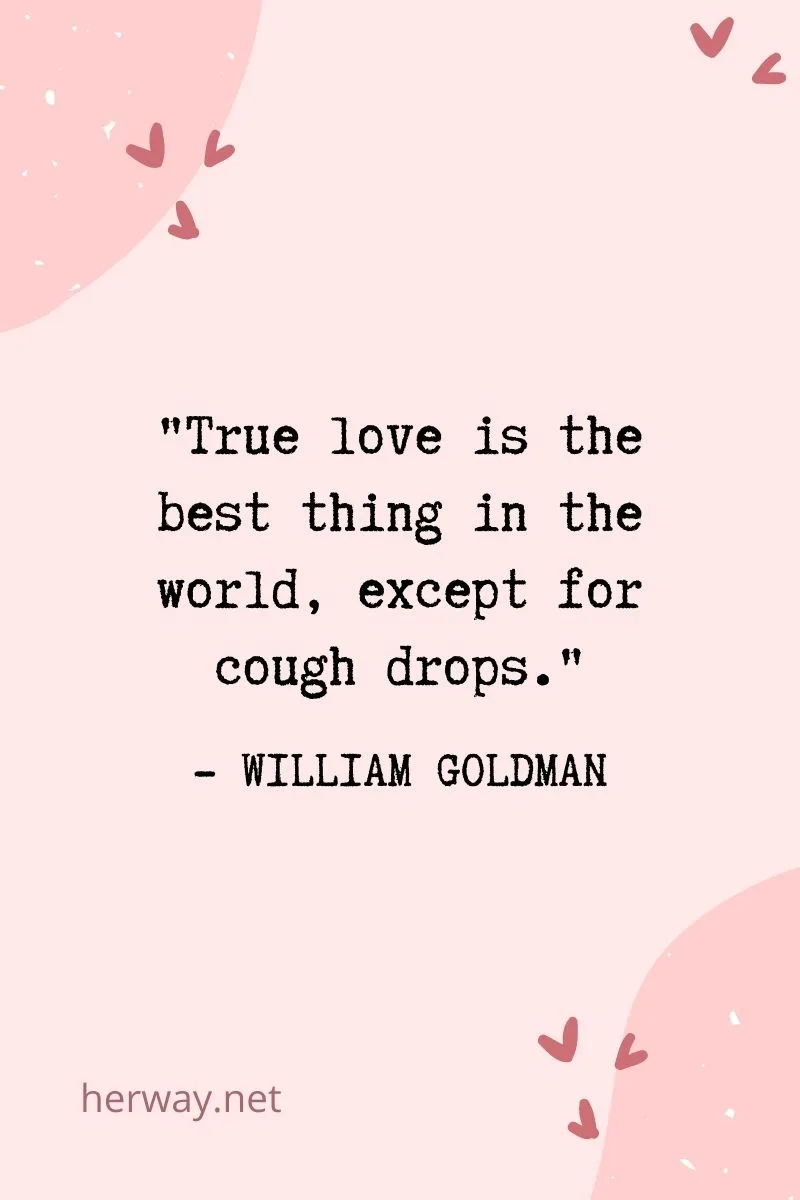 RELATED: Deep Love Quotes: 160+ Inspirational Phrases (For Him And Her)
True Love Conquers All
I'm sure you've found the perfect true love status to use on social media in this list of status ideas and quotes. Stay well and believe in love!