Having a healthy sexual urge is one thing, but being obsessed with sex is something else. Besides being tiring, it also impacts your relationships and your entire life.
If you often catch yourself feeling sexual tension out of the blue, not being able to control your desire for sex, and if you see that sexual thoughts have been obsessing you lately, it is likely that you're self-conscious about the fact that your sexual drive is higher than average.
Nevertheless, all of us have different sexual urges, and you being turned on more than your romantic partner doesn't necessarily have to be alarming.
So before giving yourself any diagnosis, start by reading these signs that you really do have a high sex drive, and if you relate to most of the things mentioned below, proceed to the next step.
5 Signs You Have A Higher Sex Drive
1. You constantly think about sex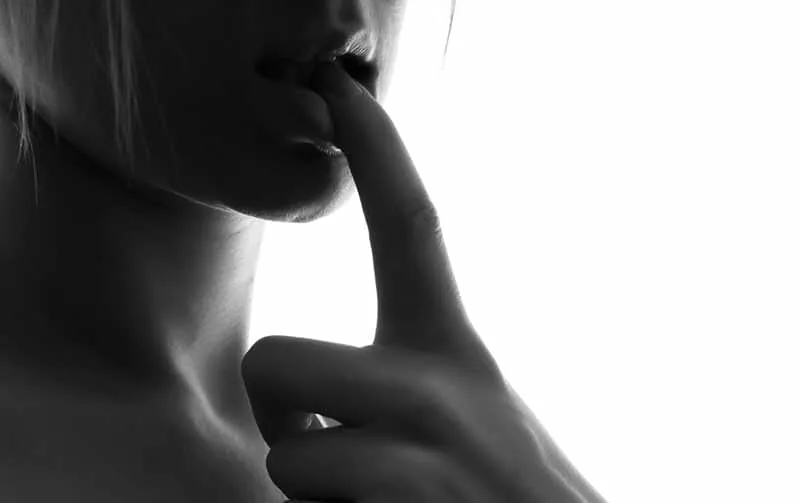 Whether we like to admit it or not, all of us think about sex a lot. After all, we're sexual beings (among other things), and this is perfectly normal.
It doesn't matter if you suffer from lack of sex, so you wish for it to come back in your life; if you're reliving all the wild moments you had with your partner last night or you're just picturing someone you like under the sheets, either way, sex is frequently on your mind, and thinking about it is nothing you should worry about.
However, one of the first signals that your sexual interest is higher than average is the fact that sex literally became your number one obsession and the most important thing in the world.
It doesn't matter if you're at a business meeting, at a family gathering or having lunch with friends. There doesn't exist a situation where you don't think about it.
You're constantly planning your next sexual encounter, thinking about your last experience, and seeing every possible opportunity as a chance to get laid.
2. You can never get enough satisfaction
Many people experience dissatisfaction when it comes to the bedroom.
However, this is only the case with having bad sex. People with an average sex urge stop being horny after having one or multiple orgasms, and in most cases, they stop thinking about sex after a tiring session which dries out all of their urges.
However, with you everything is different. You're always up to it.
Even when you spend an entire night having wild sex with your partner, you wake up the next morning incredibly horny.
Yes, this might sound like something most people experience from time to time.
Nevertheless, when it comes to you, we're talking about an urge you can't control and which overwhelms you completely.
Despite the quality of your sex and the number of your orgasms, you're never fully satisfied and you always want more.
You're always in search of better, more intense sex but can't seem to find it.
At first, you thought that you're simply not into "regular" stuff.
Maybe you don't find satisfaction in things like kissing and making out which ends up in the missionary position after which both of you cum and fall asleep in each other's arms.
So, you tried some more kinky stuff. You've begun experimenting, in search of things that will truly arouse you and give you the satisfaction you need.
However, nothing happened. Whatever you got yourself involved with, it always left you wanting more.
3. You're obsessed with pornographic content and sex toys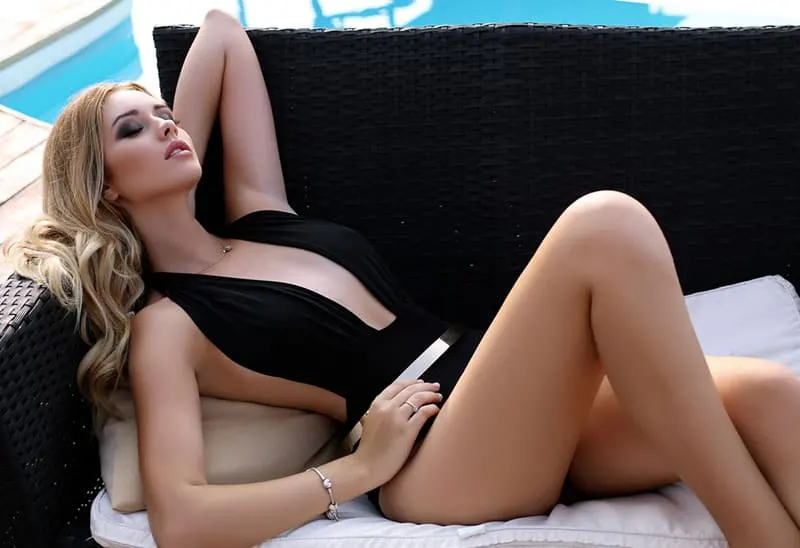 Whoever told you they never watched porn or read an erotic magazine is lying.
There is nothing wrong with engaging in our sexual fantasies from time to time, and masturbating while watching porn actors and actresses is never cheating.
After all, there are some things you enjoy watching but would probably never do in real life.
And that is exactly what porn is for—for some you time, even if you have a quality and regular sex life.
However, it is quite different if you noticed yourself being addicted to different pornographic content.
People with a high sex drive have a habit of masturbating every single day and watching porn all the time.
You're the same. You're obsessed with porn stars. You have a favorite genre.
You have monthly subscriptions on all big porn sites or you even visit porn theatres.
It doesn't matter if you're in a relationship or not, and whether or not you have sex every day, masturbating while watching porn, reading an erotic story or at least looking at porn pictures, buying vibrators and other sex toys is a habit of yours you simply can't get rid of.
Nevertheless, your sexual interest doesn't lower once you're done. In fact, you remain as horny as if nothing had happened.
4. You sacrifice your everyday life for your sexual pursuits
For you, there is nothing more important than satisfying your sex drive, and you're ready to ditch whatever obligation you have for a booty call. It is not something you consciously do. It simply controls you, and you can't help it.
You will be late for work because of morning sex.
You don't mind missing an important event because of some wild action and so on. However, the problem appears when your love life starts to be seriously impacted by all of this.
Let's be honest—how many of your relationships failed because of your sexual interest?
Have you ever cheated on your partner, not because they didn't suit you, but just because you couldn't keep it in your pants and because you couldn't restrain yourself from sleeping with someone else?
Have you ever engaged in risky sexual activity with someone you hardly know or with a person who might cause you a headache later on, just because you couldn't control your impulses, despite knowing that being with them is a bad thing?
Have you ever put your reputation or some other relationship in your life at stake just because you had a chance of getting laid, which you simply had to use?
These are all the questions you should ask yourself if you want to find out whether your sexual drive is above average and whether it is something you should start working on.
If all, or most of the answers to the above questions are positive, it is more than apparent that your constant arousement is taking a toll on your entire life, and that is something you shouldn't allow to keep on happening.
5. You feel bad about it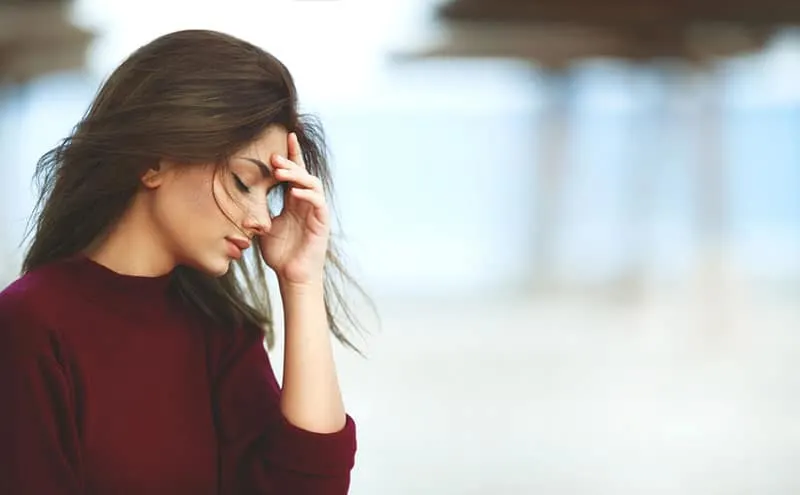 Despite what you might have been taught as a child and despite the social or cultural background you were raised in, your sexual desires, thoughts, and sexual fantasies are nothing you should be ashamed of.
Unless your sexuality impacts someone else in a negative way, it is nothing to feel guilty about.
However, the truth is that you feel that your higher sex drive is a bad thing. In fact, you've been self-conscious about this ever since your childhood or high school years.
You yourself are perfectly aware that you're always horny, and that this trait makes your life a little more difficult.
It affects your ability to function in the real world, and it prevents you from building a healthy romantic relationship.
Besides, it can be dangerous as well: satisfying your sex desires and sleeping around puts you at risk of different STDs, it forces you to let in the people who don't deserve a place in your life, and it hurts you emotionally, even if you're not aware of that.
5 Causes For Your Constant Arousal
You being aroused all the time can have more than one cause, and here are the most common ones:
1. Health reasons
What most people fail to realize in time is that their hypersexuality can be the product of a mental illness or physical health problems they're not even aware of having.
So before you tell yourself that your sexual behavior is not normal and that there is something wrong with you, check the next symptoms.
Hormones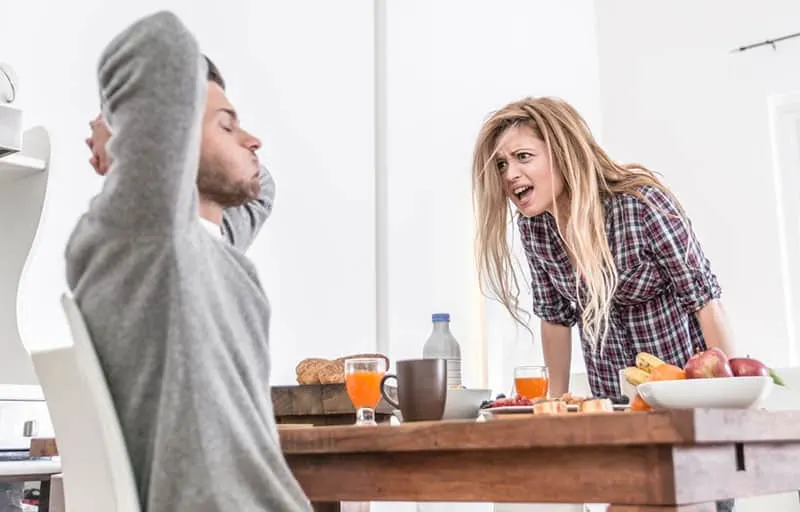 Your sexual desire and motivation are controlled and triggered by your hormones, such as testosterone, estrogen, progesterone, oxytocin, etc.
Different kinds of hormones have an incredible influence on your sexual behavior, on the sexual tension you feel when you're next to someone you find attractive, on your desire to masturbate or sleep with another person, and on your sexual energy in general.
Therefore, if you suspect that you might suffer from a hypersexual disorder, the first thing you need to do is to check the status of your hormones because if they're off balance, they can do funny things to your libido.
Pregnancy
If you're a woman who doesn't use birth control, are not in the middle of your menstrual cycle, but for the first time in your life, suddenly feel incredible desire for sexual activity, it wouldn't be bad if you do a pregnancy test.
Whether you've heard about it or not, the truth is that horniness is one of the common side effects of pregnancy most women refuse to talk about.
Some medication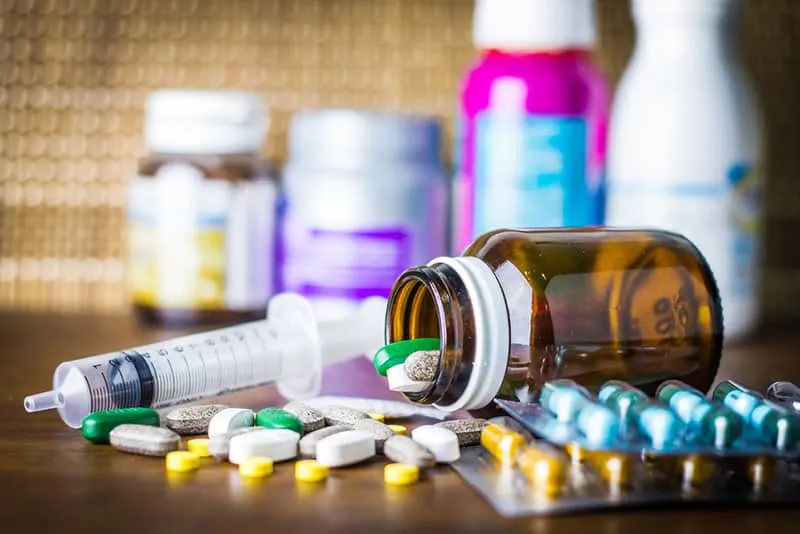 Besides birth control pills which decrease or increase your sexual desire, there are different kinds of medication that might impact your sexual behavior and sexual activity. Therefore, it would be great for you to read the side effects of all the medication you've been taking because there might lie the solution to your problem.
Emotional or mental health problems
Another thing that might be the cause of your constant arousal can be an emotional incident or trauma you experienced.
Contrary to popular belief, some victims of sexual abuse manifest their painful experience through distorted sexual behavior in the future, which can sometimes include increased desire for sexual activity.
Also, your mental health problems (which you don't even have to be aware of) can be the cause of your hypersexuality, and this is something you should look up.
2. Aphrodisiac food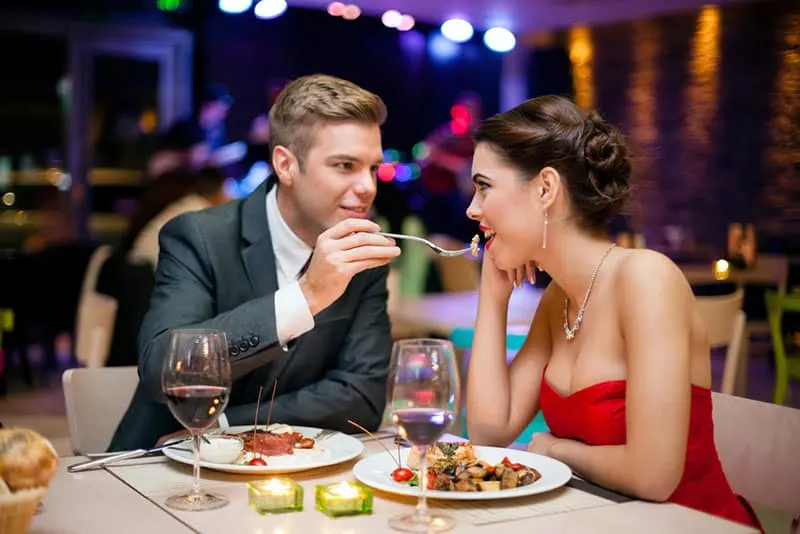 I'm sure you know there exist different types of food which can do funny things to your sexual desire .
However, I'm sure you don't know in detail which food has aphrodisiac side effects and you probably eat a bunch of it every day, without even considering that it might be responsible for you always being turned on.
Aphrodisiac foods include nuts, mangoes, almonds, watermelon, oysters, maca (the Incan root usually found in herbal tea), champagne, pumpkin, garlic, celery, ginseng herb, hot chilly, apples, asparagus, figs, chocolate, bananas, red wine, pomegranates, vanilla, salmon, coffee, strawberries, honey, broccolis, oatmeal, steak…
Looking at this huge list, it appears that you should avoid almost everything. However, the thing is that not all of this food impacts everyone in the same manner.
Yes, most of this food affects your nervous system and hormones.
Mostly, this food increases the dopamine levels in your brain which has a positive effect on your centres for desire and pleasure, but it doesn't mean that it will make you instantly horny.
Therefore, the best thing you can do is to follow your own body. Pay attention to what you eat, and find out what is the nutrition which makes you the horniest.
3. Lack of sex
When you've had regular intercourse for years but now you're stuck in a dry period for the first time in ages, it is perfectly normal for you to think about sex more often than before.
As it was stated, you are a sexual being, and it is natural that you miss having sex, especially if you got used to it in the past.
Not only that, you probably also miss having someone to kiss, hug, and then cuddle after sex.
That is not connected to your high sex drive as much as it is due to everyone's need for intimacy which doesn't have to be only sexual or physical.
You might miss your ex as well and consequently, miss sleeping with them which makes this entire experience even more painful and traumatic.
If this is something you can relate to, don't worry because your sex drive will go back to average as soon as you find a new partner.
Yes, you'll be hungry for it at first, but the moment you make up for all this time you're missing out on, you'll soon go back to your old ways, and your drives will normalize.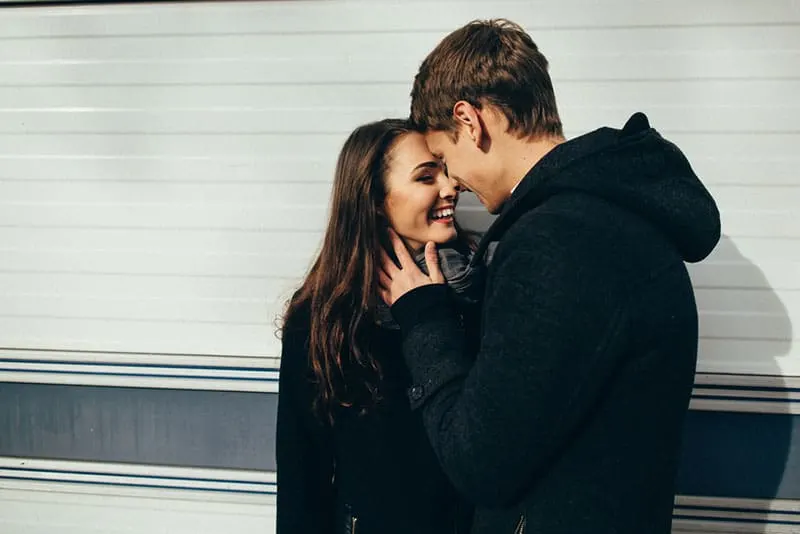 No matter what anyone might tell you, the fact is that the first thing you feel when you're falling for someone new is physical attraction.
This new person in your life can have a great personality and you two can be compatible, but before you even get to know each other on a deeper level, you have to fall for each other's looks, and there has to exist some strong chemistry in your relationship.
Of course, good sex is just part of the foundation for a healthy relationship, and it can never be the only thing that works out between couples.
Nevertheless, it is perfectly natural if you and your new boyfriend or girlfriend can't get your hands off each other.
Therefore, if you notice that you're way more turned on than you ever were and have just started dating someone new, your horniness is due to that person and the excitement you have every time they lay their eyes on you.
In fact, if you're lucky enough to find a partner who has equal sexual energy to you, don't overthink things, and enjoy them for as long as you can because this passion and fireworks are unlikely to last forever.
5. Sexual addiction
The topic of sex dependence has always been controversial.
However, this doesn't mean that this type of addiction isn't real, that it doesn't affect more people than you might imagine, and that it can't get to you as well.
Don't get me wrong—I'm not claiming that you suffer from sex addiction, but it can, without a doubt, be one of the reasons lying behind your horniness.
When you're a sex addict, physical intercourse represents a "fix" to you, and you have the uncontrollable urge to engage in it, the same way drug and other addicts have the need for substance consumption.
It has multiple negative consequences, starting with problems in the patient's romantic relationships, to promiscuity, and ending with the patient's inability to perform his daily duties and chores due to them always having or looking to have sex.
When you're a sex dependent, your thoughts about sex are compulsive and obsessive, and you're ready to do whatever it takes just to get your dose, even if that means cheating on your partner, being in more than one parallel relationship or sleeping with strangers.
Of course, when you're in this situation, most people would advise you to just stop with your behavior, but the truth is that you can't, as much as you try.
6 Things To Do About Being Being Turned On All The Time
Now that you've identified your sex desire as too high, it is time to do something about it.
Don't get me wrong—your goal shouldn't be killing it completely, you just want to put it under your control, instead of things being the other way around.
Well, just do some (or all) of the things mentioned below, and I promise you that you'll stop being constantly aroused.
1. Ask for help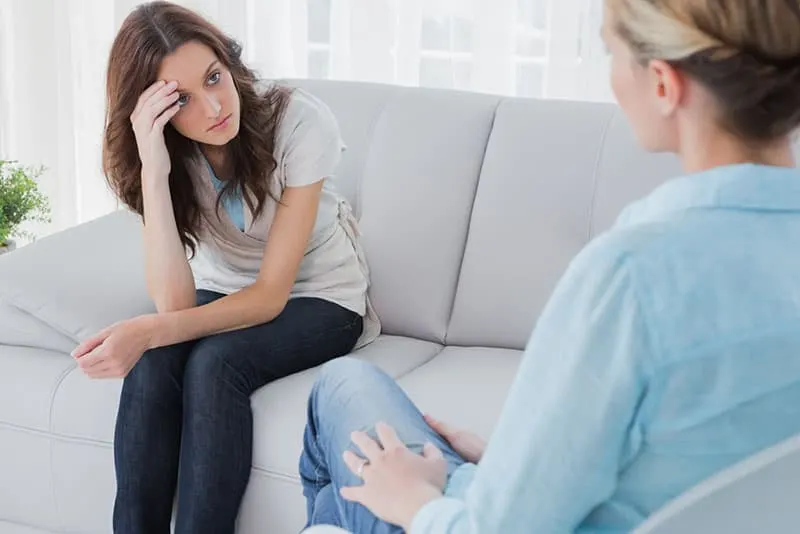 If you think that you have a hypersexual disorder, the first thing you should do is go seek professional help.
First of all, check the status of your hormones, whether you're pregnant (if you're a woman), and all the pills you're taking.
If these are not the reasons, it is time to visit a therapist and talk to them about your problem.
Don't be ashamed to talk to your closest ones about this problem either.
Ask your friends you can confide in about their sexual drive to see whether you're the only one experiencing these issues or they're also going through similar things.
Try and compare your drive, and see whether you're really above the average or it just feels like that.
2. Physical activity
The most beneficial thing for hypersexuality is physical activity.
It doesn't matter whether you'll go swimming, hiking, hit the gym, start to ride a bike or make it your habit to walk a few miles every day.
The point is the same: your goal is to tire yourself out as much as possible to the point where sex doesn't cross your mind.
It would be best to keep tabs on your sexual desire and to try and notice when you're the horniest because this is the time of the day when you should engage in this physical activity.
There is also an option on tiring yourself out before the moment in which you'll probably be horny (according to the record you will track) and after you're done—even if your mind turns on, your body won't have the strength to follow.
3. Have regular sex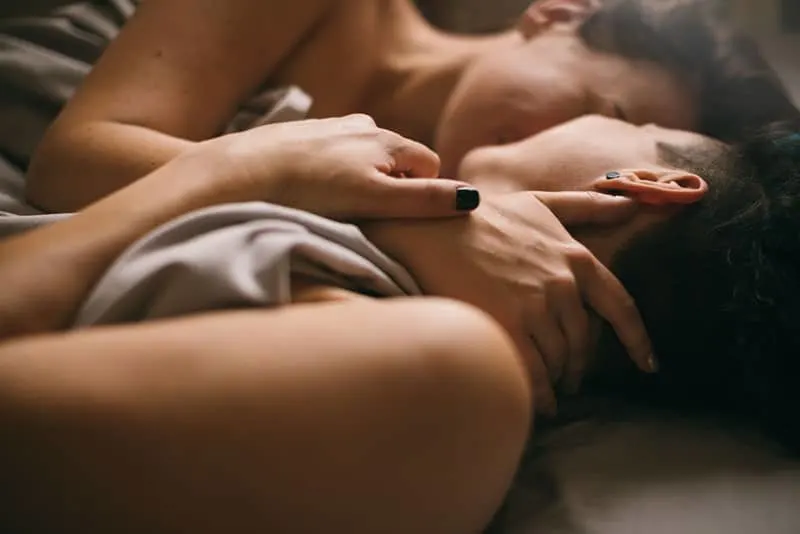 Many people struggle with increased sex desire when they're in 'on and off' relationships or when their sex life depends on whether they'll manage to get laid on the weekends or with the help of a dating app.
So, in between, they mostly masturbate which for most, doesn't make up for real sexual intercourse with another human being.
Therefore, the solution to your problem might be finding a permanent partner with whom you'll have regular sex.
At first, this might sound strange to heal your sexual dependence with more sex but trust me—it works like a charm.
It wouldn't be a bad idea to honestly talk to your partner about this issue.
Of course, you don't have to tell them the entire truth right from the start because that might scare them off, but if you see that they're trustworthy and once you feel comfortable enough to open up to them, please tell them what you're dealing with.
After that, the two of you can make an arrangement and a sex-plan.
Stick to the days on which you schedule sex, and do your best to keep it off your mind for the rest of the time.
Yes, doing this kills the spontaneity and the butterflies, but if it will help you, why not try it at least?
4. Keeping yourself busy
It is quite likely that you have the capacity to be turned on all the time because you have too much free time and energy.
That is exactly why the key is to keep yourself as busy as possible.
Plan your entire day in advance: see your friends, start a new hobby, read, watch movies, go on roadtrips.
Do whatever you like and whatever will help you keep your mind off sex. Besides making you feel better about yourself, it will also help you put your focus elsewhere.
Trust me—after a long and an exhausting day, sex will be the last thing on your mind.
5. Change of diet or medication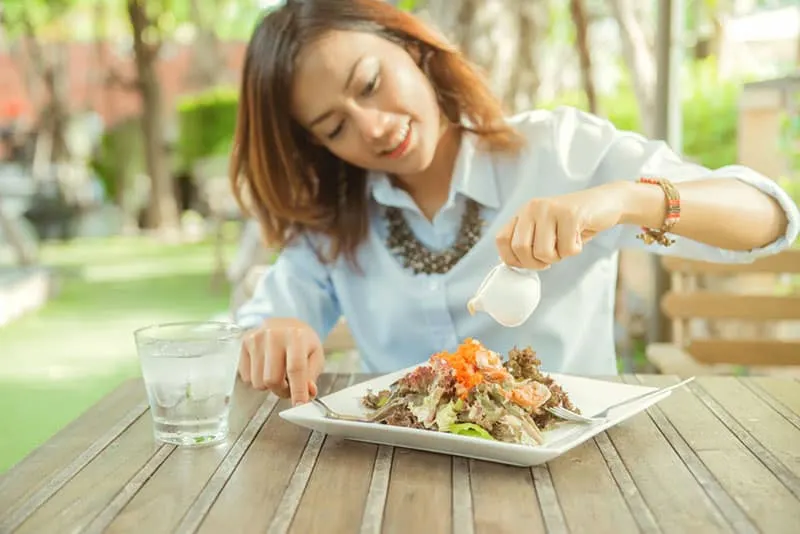 Once you've learned which diet doesn't suit your libido (or to put things frankly, suits it too much), do your best to change it.
Stop eating the things which impact your sexual arousal and see if you're making any progress.
Do the same with your medications. However, instead of you stopping to use them on your own, talk to your medical doctor.
See whether they can suggest any replacements, without the same side effects which hopefully won't have the same impact on your hormones and nervous system.
Just be aware that things can't change overnight.
You need to wait until your body is clean from all of this food and pills to notice some significant improvement.
6. Meditation
Another thing you might try if you want to stop being turned on all the time is meditation which will calm your entire body and mind.
Find a calm surrounding, listen to some peaceful music, and do your best to relax as much as possible.
Google some meditation and breathing techniques to get you started.
Once you're in touch with your spiritual self, you'll be better able to control your thoughts, emotions, and urges!