While women in their 30s generally no longer deal with the same stresses of work, school, and life, it's not always easy to find a new hobby. There are so many options that it can be hard to choose one.
Hobbies for women in their 30s are not limited to the usual things. They can be anything from cooking to gardening, from knitting to reading.
The key is to find something you enjoy doing and then do it as often as possible. My personal recommendation is to get your friends involved! It will make the experience much more fun and rewarding.
36 Ideas For Hobbies For Women In Their 30s
Next up are some fun ways to find the best hobbies for women in their 30s:
1. Social media scrapbooking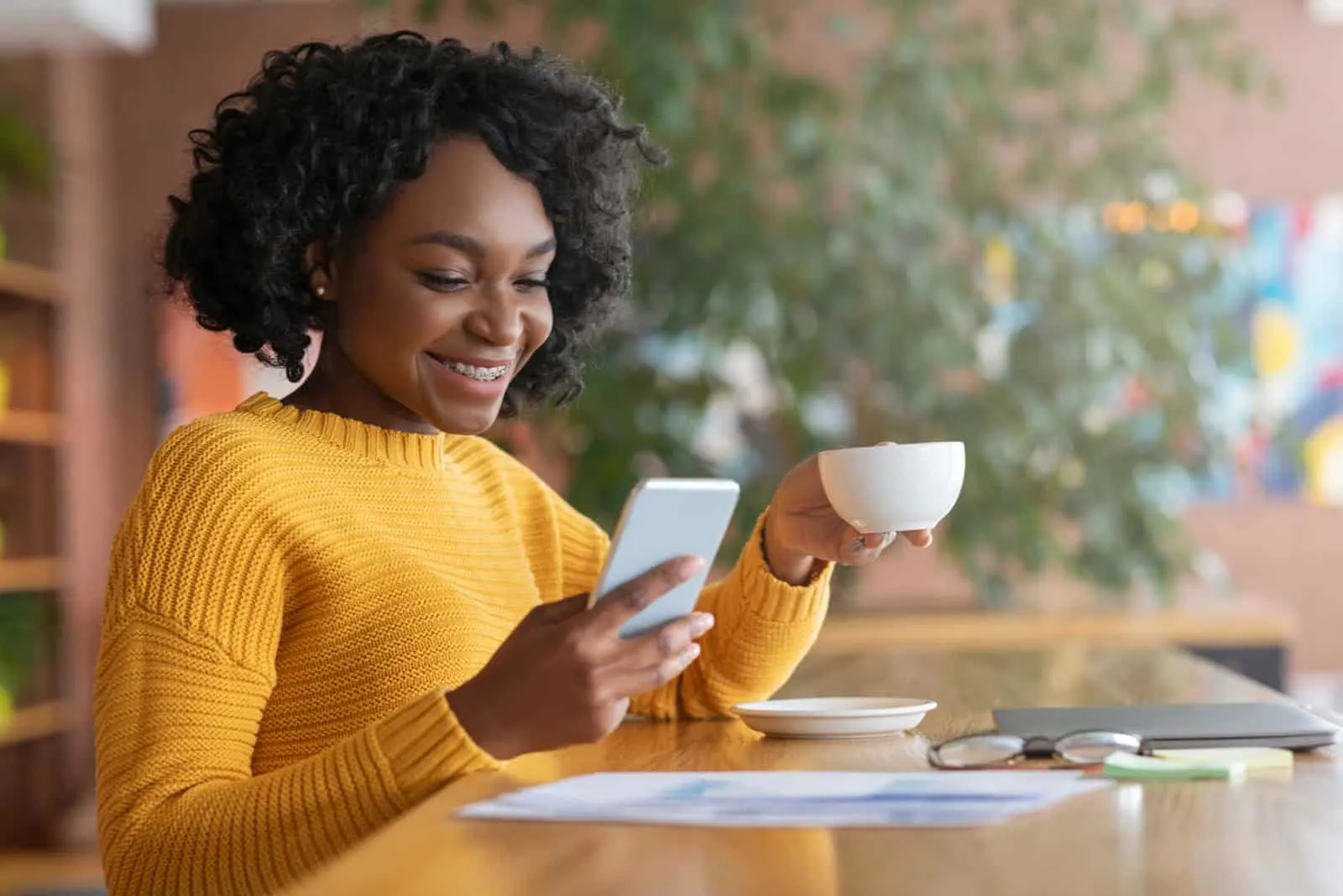 One of my favorite hobbies and a great hobby for most women is scrapbooking, but if you don't read magazines that much, the social media type is perfect for you.
Social media scrapbooking is not only about taking pictures of oneself but also about looking at other people's posts. This can be done through any social media site like Facebook, Instagram, Twitter, and even specialized scrapbooking apps.
2. Calligraphy
I understand you might not know what to do with your life anymore, and reading a good book no longer does it. Therefore, the perfect hobby for you would be calligraphy.
In the past, calligraphy was a hobby that was reserved for men. However, calligraphy is now becoming popular among women. There are many reasons for this change, but one of the most important is that more and more women are getting involved in creative fields.
3. Lettering
Women have been drawing, painting, and lettering for centuries. Letters are a form of art that one can create in many different ways.
Lettering is a widespread hobby among women. It is an art form that can be done in many different ways, and it has been around for centuries.
4. Self-care
If you want to live an easier life, it's time to start caring for yourself and listening to your body. The self-care industry has been booming in recent years, and it's no surprise that women in their 30s are taking advantage of it.
With the hectic lifestyle that comes with being a working woman, it's easy to forget about yourself. Self-care is not just about pampering yourself but also about taking care of your mental health and well-being. It is important to take care of yourself so you can take care of others.
5. Video games
I know you're not in high school anymore, but video games are a great way to boost your blood pressure if you want some adrenaline in your life. In the past, video games have been seen as a male-dominated hobby.
However, in recent years, women have been drawn to video games as a hobby. Women are often stereotyped as not being interested in video games because they are seen as violent or too complex.
6. Birthday party planner
To be successful in this field, you need to have an eye for detail and a knack for organization. You also need patience and excellent communication skills.
Some party planners will specialize in one industry area, while others will do it all. In the end, we all make time for what we want.
7. Joining a book club
Joining a book club is a great way to meet new people and bond over literature. Book clubs are usually made up of people who share the same interests and want to discuss books in detail.
You can find book clubs in your area by looking for one on social media or going to a bookstore and asking the staff if they know of any groups that meet there.
8. Flower arranging
One of the best hobbies for women in their 30s is flower arranging. This hobby is often seen as a feminine hobby, but it can be enjoyed by anyone who has an interest in it.
It is also seen as a relaxing hobby that can help relieve stress from daily life while providing some fresh air and a way to get in touch with your artsy side.
9. Self-defense
Self-defense for women is a great way to empower yourself and get in shape. It can also be a good way to get in contact with other women in your community.
Many people find that they feel more confident after they have taken a self-defense course. Some people even say that it has changed their lives for the better. Regardless of how butch a sport it may seem, don't let anyone steal the joy out of it for you.
10. Stand up comedy

Stand-up comedy is an art form that is dominated by men. It is no surprise that few women are in the industry.
This will help you find a funny way to look at even the worst moments in your life. This goes especially when you have a natural sense of humor.
11. Making tutorials
There's no reason that tutorials should only be limited to men, so here are some ways that we can make tutorials more accessible for women and the first one is promoting this hobby.
This is an unfortunate trend, as women are often better at explaining things due to their natural ability for empathy and their tendency to use more words per sentence.
12. Gardening
There are many benefits to having a vegetable garden. It is a great way to reduce stress and anxiety, increase self-confidence, and boost your mood. By gardening, most women say they feel peace within.
Gardening is also a great hobby because it offers an opportunity to get outside, be creative and enjoy the beauty of nature. Women can also get together with friends or family members to garden together and make new memories that will last a lifetime.
13. Watching documentaries
It's time to give yourself a break. You've earned it. Documentaries are a great way to get information on a certain topic. They can be educational, informative, and entertaining.
Documentaries allow people to learn more about the world they live in while also feeling like they're being entertained at the same time.
14. Rock climbing
Rock climbing has been around for a long time and has gained popularity in recent years. It can be done in many different settings, but some places are better than others.
Rock climbers should always have their safety gear on when they go out to climb because accidents can happen at any time.
15. Jewelry making
The best way to showcase yourself and love yourself publicly is to pour your being into jewelry. Jewelry making can be as simple or as complicated as you want it to be. You can buy kits from craft stores and follow the instructions.
Or you can find tutorials online and make your own designs. It's up to you! There are many different ways that people make jewelry. You could use beads, wire, chainmail, metal clay, or any other material that you can think of!
16. Starting a podcast or YouTube channel
Do you know a lot about a certain topic? Starting a podcast or YouTube channel is a great way to share your passion with the world.
It's also a great way to get in touch with your creativity and explore your voice. In fact, it's also a great way to monetize your passion. Create content around something that interests you, like cooking, travel, or beauty tutorials.
17. Design
Design is one of the most popular hobbies for women. It's a great way to express your creative side and be imaginative with your surroundings.
Designing your own home or apartment can be a rewarding experience that gives you the opportunity to make it your own. So get that sewing machine and hammer out. It's time to get creative.
18. Pottery
You don't know what to do, but you are so full of great ideas. Pottery is one of the hobbies for women in their 30s. Pottery is an ancient art that has existed for thousands of years.
It can be a great hobby for women because it is creative and therapeutic while providing a sense of accomplishment. Women have been making pottery for centuries, and the craft has been passed down from generation to generation.
19. Acting
Acting is a great hobby for women because it is a creative outlet. It gives them the opportunity to express themselves in a way they may not otherwise be able to.
Acting also helps women develop their confidence and self-esteem, which can be helpful in everyday life. Want to live your life to the fullest? Then acting is the best way to go.
See also: 55 Empowering Hobbies For Women In Their 20s
20. Nail art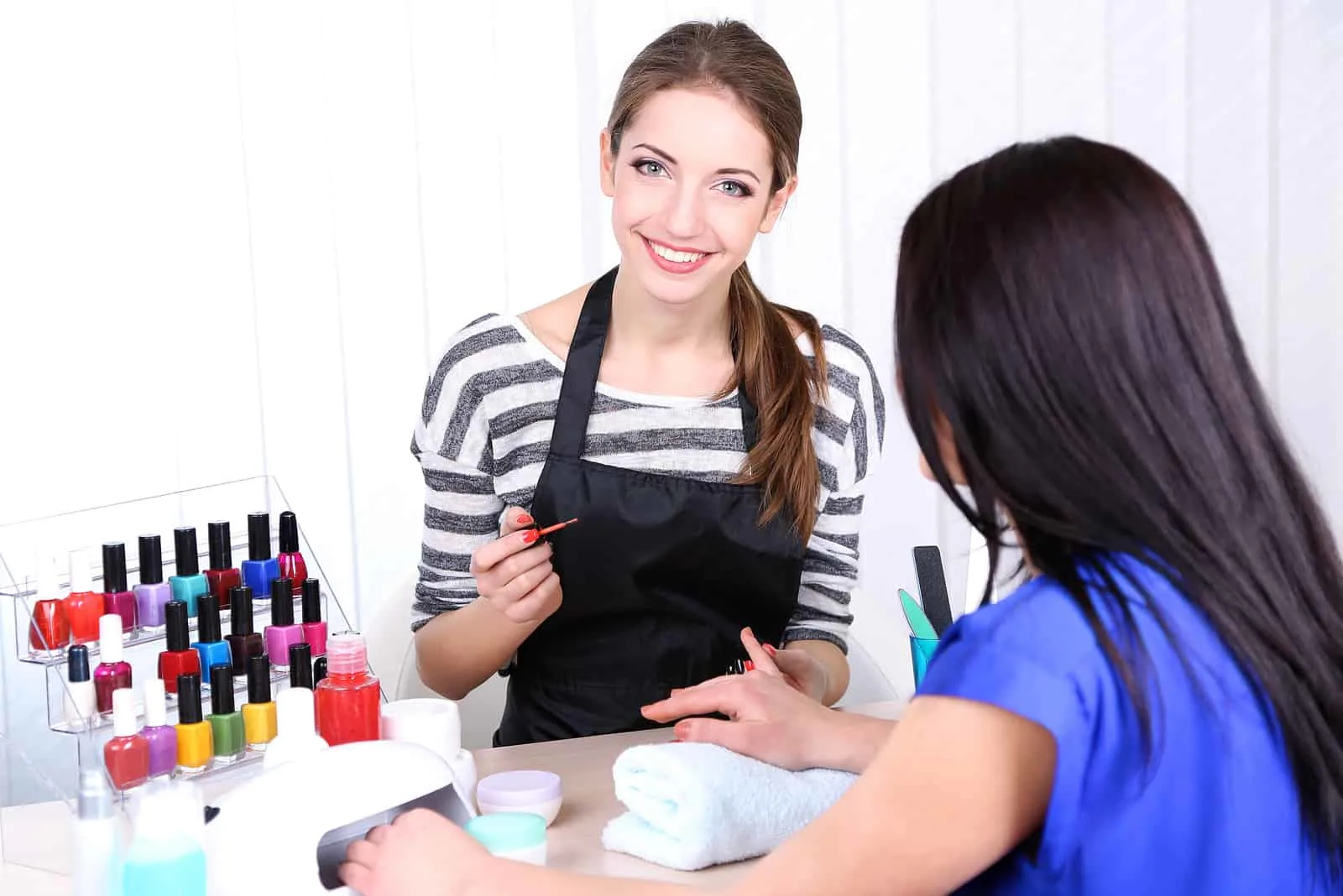 Nail art is relaxing, and it can be a great way to express yourself. There are many different ways to do nail art.
The easiest is just adding some nail polish to your nails and then drawing on them with a pen or brush. You can also use stickers, rhinestones, or any other decoration you want.
21. Flower pressing
Flower pressing is easy to get started, and there are so many different types of flowers that you can press.
You can find plenty of tutorials online on how to press flowers and make your own bouquet. This way, you will get out and not only get in touch with nature but also get in touch with your feminine side.
22. Bonsai
Bonsai is the Japanese art of growing miniature trees in containers. It can be seen as an extension of the Zen art of gardening, and it's been considered one of the four essential Japanese arts.
It is also said that bonsai can be therapeutic and calming, making it a great hobby for women who need to unwind after a long day at work or school. It can be one of the little things that make you happy.
23. Museum or gallery trotting
Museum or gallery trotting is one of the best ways to learn about the world and art. Women often have a knack for these things, as they are generally more observant than men.
Women are often more observant than men, and thus, they enjoy this hobby more. They can explore the world and its art pieces through museum or gallery trotting.
24. Sudoku
Want to activate your brain and focus on your goals? Then sudoku is the right choice. It is easy to learn and can be played anywhere. It also helps improve mental health and can be used to manage anxiety.
Women are often stereotyped as being bad at math, but this is not true. Sudoku is a fun way for women to challenge their minds and work on their math skills.
25. Online classes
The best part about online classes is that you can do them in your own time and according to your schedule. You can take as many courses as you want to learn something new or hone your skills in an area you are already familiar with.
Taking an online class can help you get more out of your day by providing you with something interesting and productive to do while waiting in traffic, eating lunch, or watching TV.
26. Blogging
My favorite rule of life is to do what you love. This is why I am writing this today. Blogging is a great hobby for women because it allows them to share their thoughts and ideas with the world.
Women who blog can also create a business out of it, which would be great for their financial independence. And lastly, blogging is a safe space for women to express themselves without being judged or criticized.
27. Singing
Many women who want to start a new hobby try singing. Singing is not just a great hobby but also a way to express yourself and have fun.
It's never too late to start! Remember, you don't even have to be good at it. The main thing is to try.
28. Playing an instrument
Playing an instrument can help you build your confidence and explore your creativity as well as find your voice, especially if you're someone who doesn't have much experience in this area.
Many women are drawn to the piano because it's an instrument that is almost like a human voice. It's also one of the easiest instruments to learn and provides a lot of benefits for women in particular.
29. T-shirt printing
T-shirt printing is a great hobby for women because it allows them to create designs that are meaningful to them, rather than just following trends.
T-shirt printing also provides a way for women to express themselves creatively and have fun with their friends.
30. Collecting seashells or rocks
For me, happiness is a choice that comes from collecting things. This includes seashells, rocks, corks, and numerous other items.
It is a hobby youcan do on their own or with friends and family. Women who collect seashells or rocks are usually looking for something that will make them happy, and this is a great way to do it.
31. Cooking
Cooking is also a great way to stay healthy, get creative, and even save money on food. With the right recipe, you can make an amazing meal.
That is, without spending too much money and spending a lot of time in your kitchen. If you don't know how, take a cooking class.
32. Cocktail making
Focus on yourself and be honest about what you like. This is how I got into cocktail making. Cocktail making is a great hobby for women because it allows them to explore their creative side.
They get in touch with their inner bartender. It also gives them an opportunity to spend time with friends and family while having a fun night out.
33. Photography
Photography is an art form that allows people to express themselves and their creativity through the lens.
Many women have started using photography as a way to document their lives and create memories with loved ones. It is also a great way for women to explore their creative side and find new hobbies.
34. Sightseeing
Sightseeing is an excellent way to explore the world, learn about different cultures and meet new people. There are many popular destinations for women to visit.
Seeing a beautiful natural monument reminds you how precious and beautiful life is and stops you from taking your life for granted.
35. Joining a club
Joining a club is an excellent hobby for women. It is a great way to make new friends, stay active, and have fun.
Some clubs that women may be interested in are: book clubs, cooking clubs, gardening clubs, sewing clubs, and craft clubs.
36. Woodworking
A lot of people think that woodworking is a man's game. Women have been doing woodworking for centuries, and it has slowly become more popular among the female population.
Woodworking can be a gratifying hobby, and it can also provide you with some great benefits when you are done working on your project.
See also: 50 Hobbies For Women Over 50: Move, Create, Thrive
30 Extra Hobby Ideas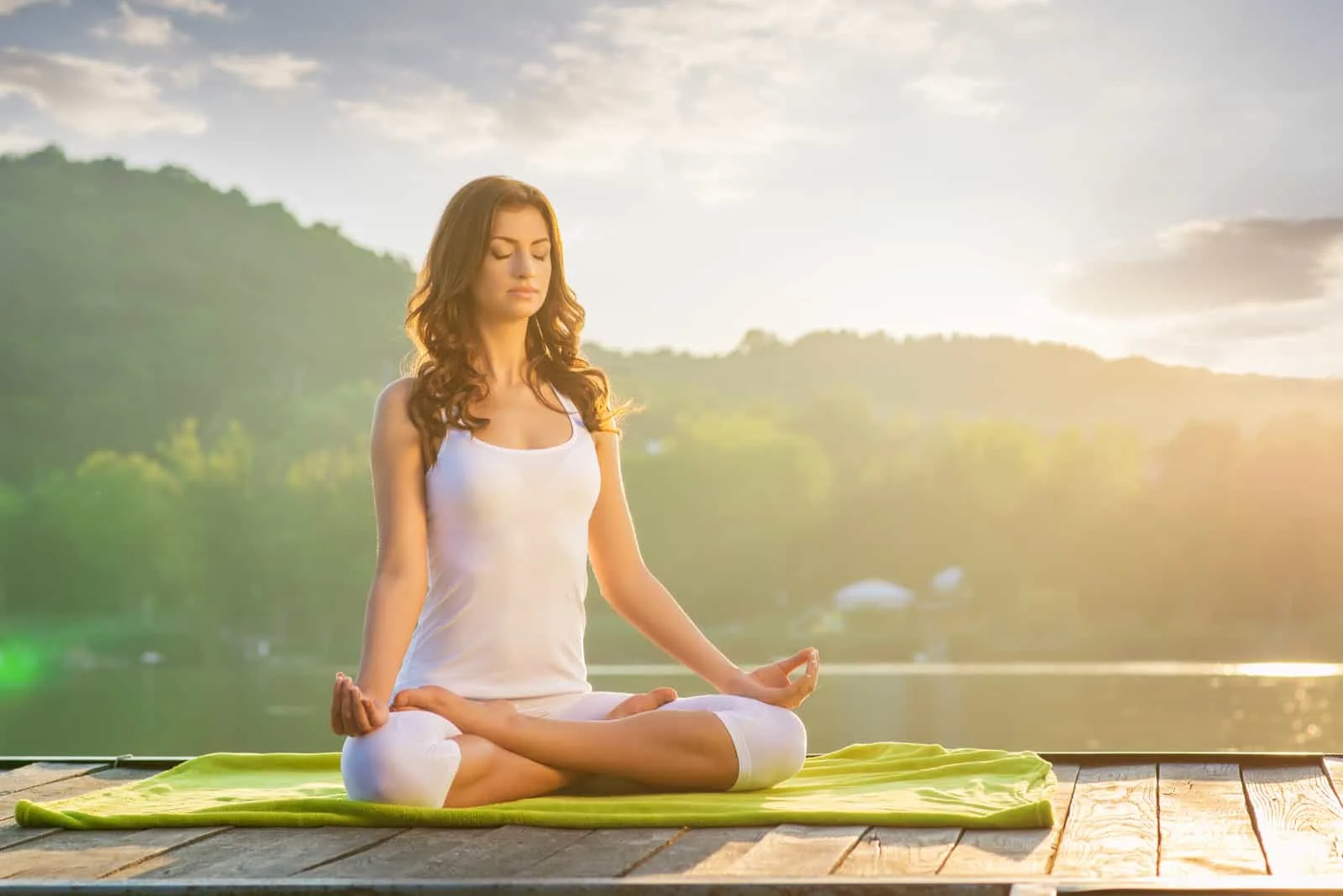 Netflix doesn't do it for you anymore? Looking for a good hobby like wine tasting or getting the best out of your creative side? Well, here is a list of hobbies you might enjoy:
1. Horseback riding
2. Camping
3. Interior design
4. Martial arts
5. Vacation planning
6. Hiking
7. Educating
8. Volunteering
9. Helping
10. Journaling
11. Running
12. Walking
13. Sports
14. Yoga
15. Swimming
16. Skiing
17. Skateboarding
18. Board games
19. Crafting
20. Cardmaking
21. Painting
22. Wreath making
23. Sculpture
24. Papercrafts
25. Glass painting
26. Origami
27. Coloring
28. Writing
29. Embroidery
30. Crochet
How Do I Find A Hobby In My 30s?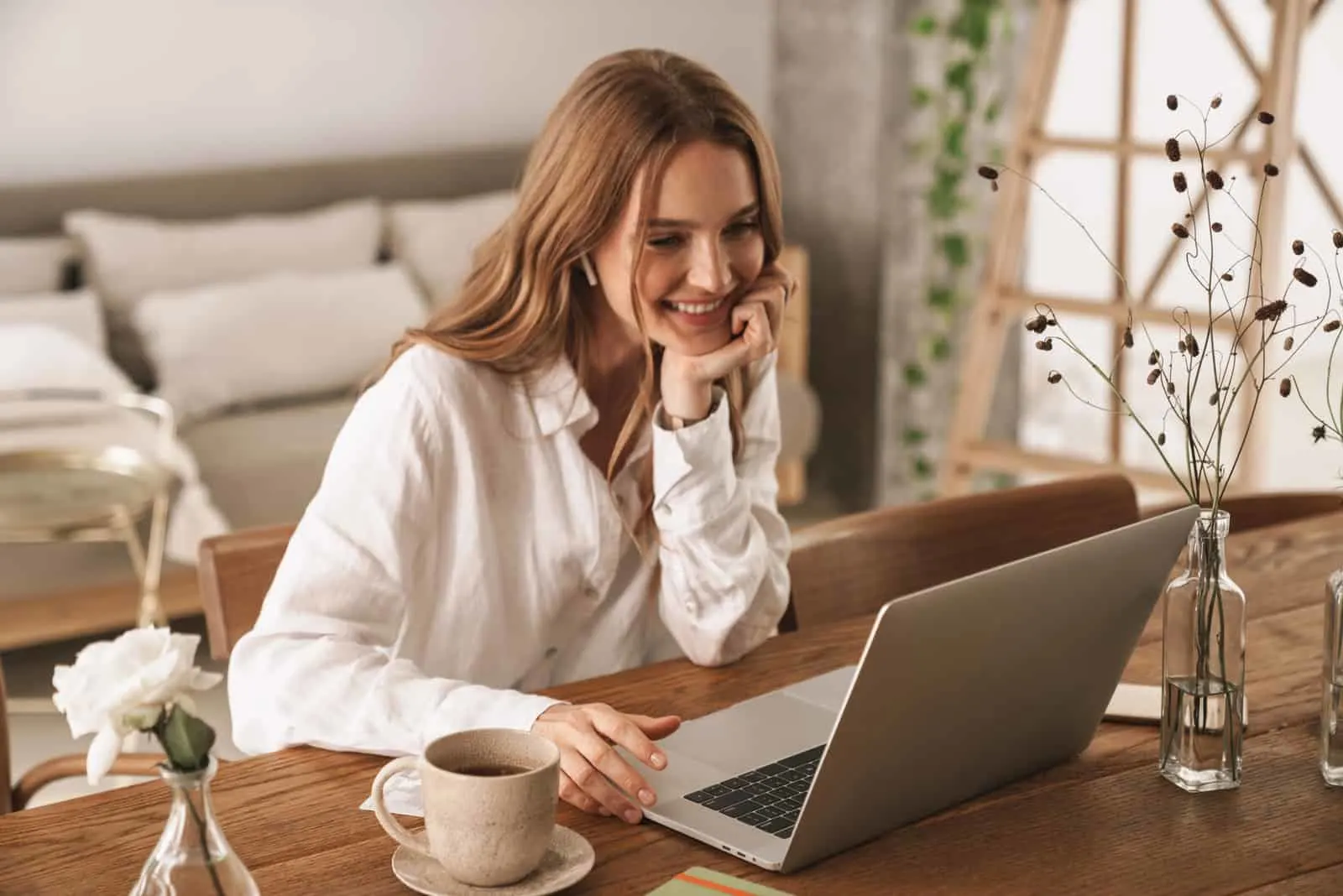 Finding a hobby in your 30s can be difficult. You might feel like you are too old to start a new activity and that you have missed out on the best time to do so. Don't worry, this new chapter in your life is still a good time to start what could soon become one of your favorite hobbies.
But, if you are looking for a way to make some new friends or get outside of your comfort zone, there are plenty of things you can do. Here are some suggestions on how to find a hobby in your 30s and get the most out of it:
Join an online community: There are many communities online where people share their interests and hobbies with others who have the same interests. Joining one of these communities is a great way to find people who will have similar interests as you.
Volunteer: Volunteering is another great way to make new friends and learn about different hobbies. Charities often need volunteers to help them run their operations every day, so by volunteering with them. You might be able to help them as well.
Be a beginner: When you're a beginner, you have the chance to learn a new perspective and learn life-changing lessons. You get to see the world for what it really is and fall in love with all of its nuances.
Learn a new skill: This is a great way to spend your time. You can become more knowledgeable, meet new people and make new friends. There are many different skills out there. You just have to find one that interests you most!
Earn extra money: With the rise of the side hustle economy, there are more opportunities than ever. You can work as a freelancer or through an app and enjoy what you are doing simultaneously. Who knows, you might start doing it full-time.
Find a great exercise routine: Some people prefer to focus on fitness and dieting as a hobby, but there are also a lot of people who want to incorporate fitness into their lifestyles. There are many different ways to work out, from running or hiking to some sort of dance class.
Stress relief: We all have to focus on our emotional self-care and well-being, so adding interesting hobbies into our everyday lives is a must if we want to feel more positive.
Embrace These Years
Getting outside, trying new things, and enjoying yourself is a great way to stay happy in your 30s. If you're looking for a hobby, try something new and think about what's worked in the past.
For example, if you love to read, find a book club or join a library reading list. If you love to cook, take some classes at your local cooking school or learn how to sew. Hobbies for women in their 30s can be a great way to stay active and have fun.
In the end, they can help you lower your stress levels, get out of your comfort zone, or learn a new language. I hope these creative hobbies and ideas have helped you find the best way to spend your free time and boost your mental health.