Is your relationship just going through a rough patch or is it time to break up?
How to know when it's time to break up with your girlfriend or boyfriend and when there is no point in trying anymore?
These are the questions all of us have had running through our minds at some point in our life.
And if the question "How to know when to break up?" is something that's been bothering you lately, you have come to the right place because you're about to read 20 sure-fire signs that you should put a stop to your romance, without any further ado.
20 Bad Signs That It's Time To End Your Relationship
1. You see no future together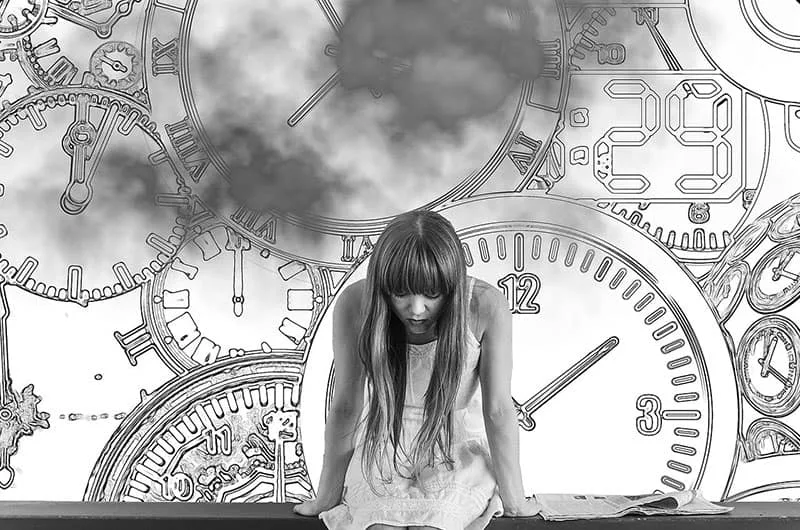 One of the first bad signs that you ought to end your relationship is the fact that it isn't going anywhere, as much as you hate to admit it.
You and your partner can't seem to agree about your life goals and this is not someone you see yourself growing old next to.
This is especially the case if, for example, you want to start a family and have kids while they wouldn't mind dating for a couple more years and can't make you any promises regarding your future together.
You'll have to agree that these are some serious deal-breakers you won't be able to surpass.
I'm not saying that every relationship has to last a lifetime but what's the point of being with someone you know you won't end up with?
Things might be going great at this moment but if you know that your end is inevitable, why waste any more time in a relationship that is doomed to fail?
Instead, end everything in time because you'll have to do it sooner or later.
2. You think about other people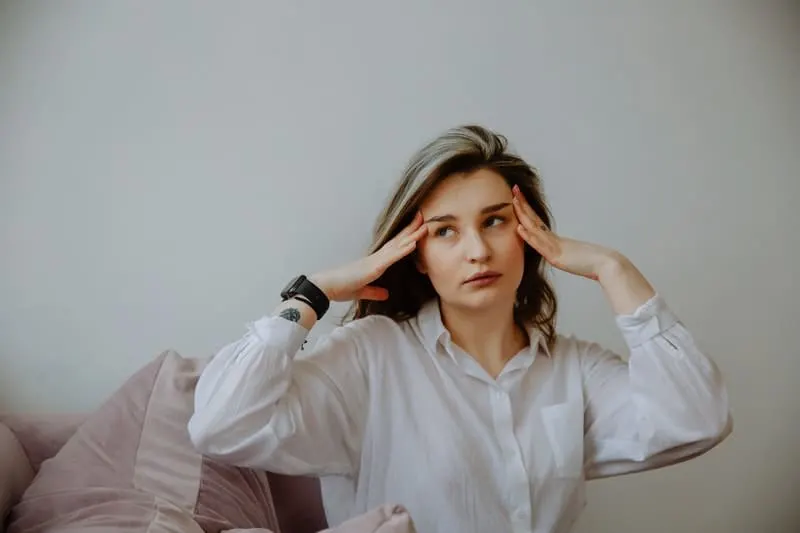 How to know when to break up? Well, one of the answers is: when you start thinking about other people.
There is absolutely nothing wrong if you see a girl or a guy you find objectively attractive even though you're in a happy relationship.
After all, you're not blind and you can't help but notice when someone is good-looking.
However, when you truly love your partner, you would never actually make a move on them.
You may see the most beautiful woman or the most handsome man but you will forget all about them as soon as they're gone from your sight.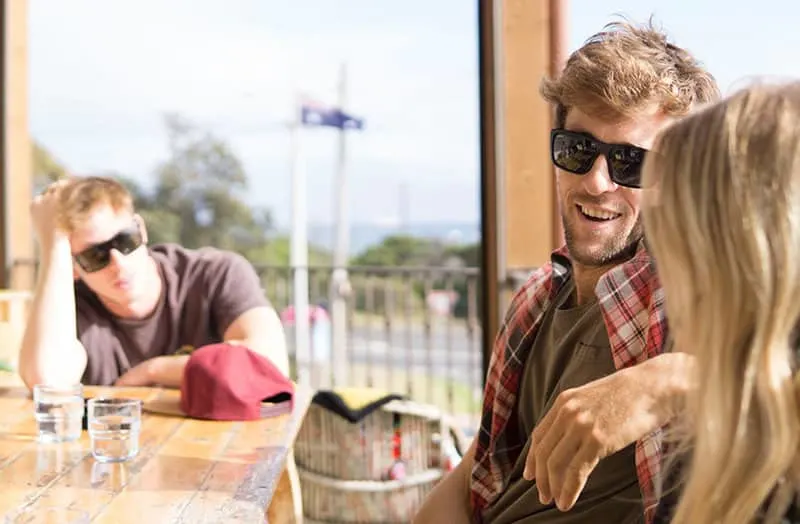 Nevertheless, this is not what's happening with you. In fact, you keep thinking about other people in a romantic way.
You continuously picture yourself next to someone who is not your partner and you can't help but imagine how your life would look next to another person.
Not only that—there is probably someone specific you can't get out of your mind.
If this is something you can relate to, your relationship is already over; you're just still unaware of that fact.
Even though you haven't done anything just yet and you haven't physically cheated on your significant other, having someone else in your thoughts is a reason enough to break up with them.
3. You aren't making any progress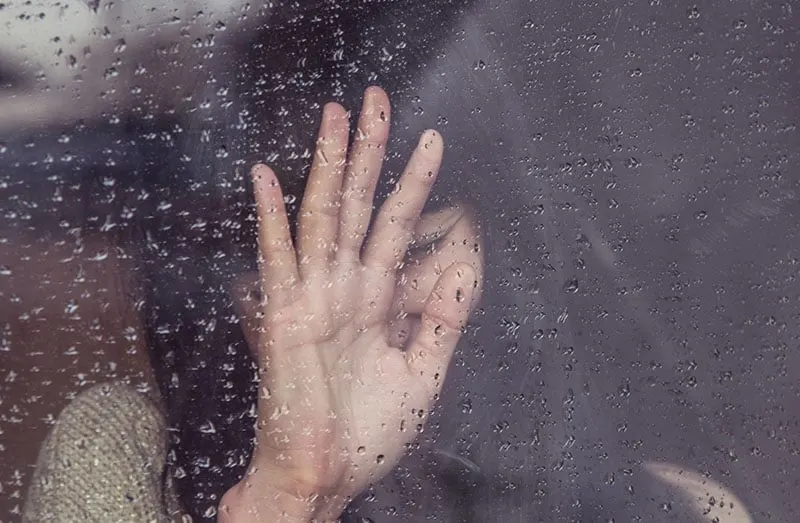 A healthy relationship should make you move forward and should be beneficial for your well-being as a person.
It should push you forward and inspire you to become the best possible version of yourself.
However, you feel like you can't move an inch next to your partner. You feel like they're holding you back and as if your romance leaves you no room for progress.
The same is happening with your entire relationship; it isn't going anywhere and you are both stuck in exactly the same places you were when you just started dating and there has been no improvement whatsoever.
Nothing is going on and you haven't evolved as a couple.
It is one thing if we're talking about a relationship that lasts only a few months because in that case, you should give it a little more time to see whether you and your partner will start moving forward.
On the other hand, if you feel trapped in a long term relationship that hasn't moved forward in years, it is a good sign that nothing will change in the future either.
4. You want different things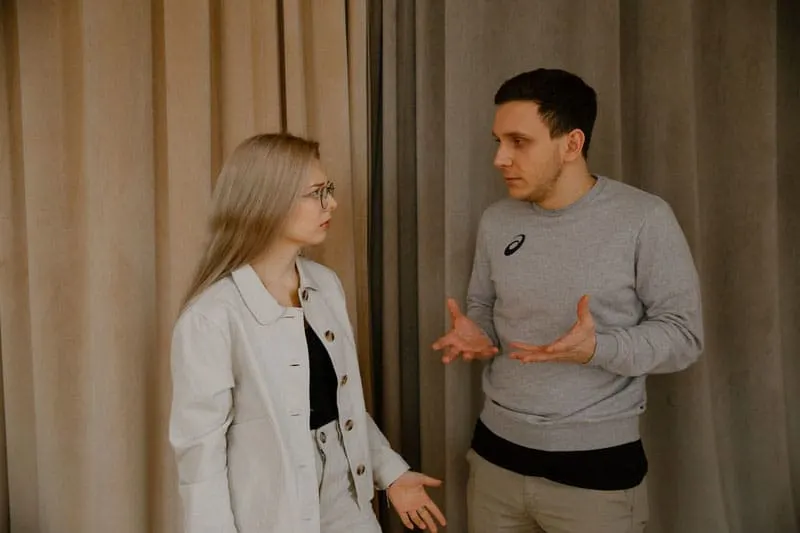 Among other factors, for your relationship to succeed, it is crucial to be compatible with your other half.
You two don't have to literally be the same people but you should definitely have similar desires, ambitions and goals.
After all, this is someone you're planning your life next to and you can expect a lot of fighting in the future unless you two have similar worldviews on the important things in life.
When you and your boyfriend want completely opposite things and have different attitudes in life but can't seem to find a middle ground, some serious problems will arise sooner or later.
In this scenario, sometimes it is better to end things in time before it gets too late. The harsh reality is that neither of you will change (nor should you) and it is impossible to live next to a person who has little in common with you.
Opposites do attract—that is why you and your significant other started your relationship but they rarely last and that is why you two can't manage to make your relationship work now.
5. You've stopped having sex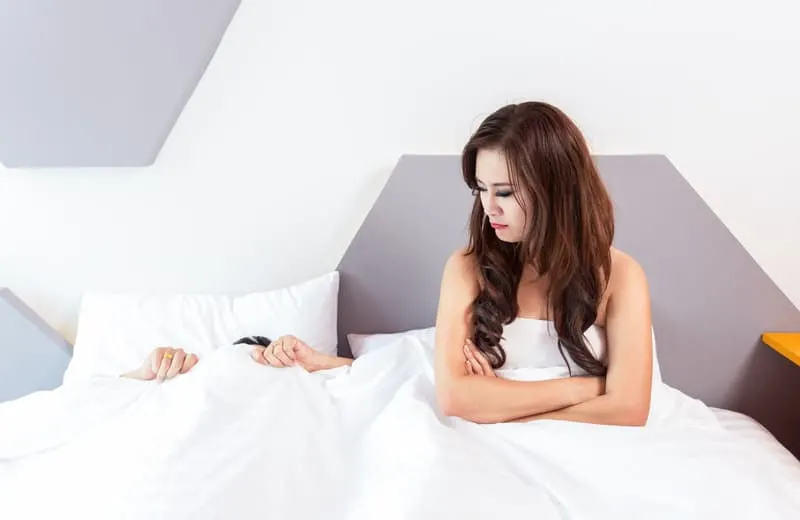 No matter how steaming hot your action under the sheets is, it is never enough for your relationship to succeed.
On the other hand, ironically, a bad sex life (or when you can't remember the last time you had sex) is more than a good reason for it to go downhill and eventually break down completely.
And that is exactly what's been going on with you and your partner lately.
Somehow, you two stopped having sex and even when you do sleep together, there is absolutely no passion involved and you feel like you're performing a task that needs to be done.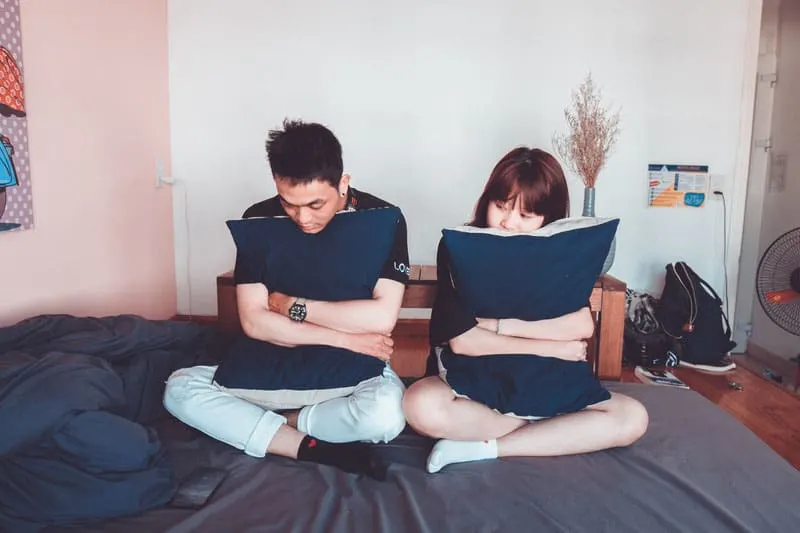 Of course, in this scenario, you should try talking to your other half before making any moves.
Maybe you two are just going through a bad phase or could make things better with a little bit of imagination.
Nevertheless, if the situation continues in this manner after you've tried everything, it is more than clear that your chemistry is long gone.
They don't find you attractive anymore (or vice versa) and this lack of sex will bring problems to other parts of your relationship sooner or later.
6. You fight all the time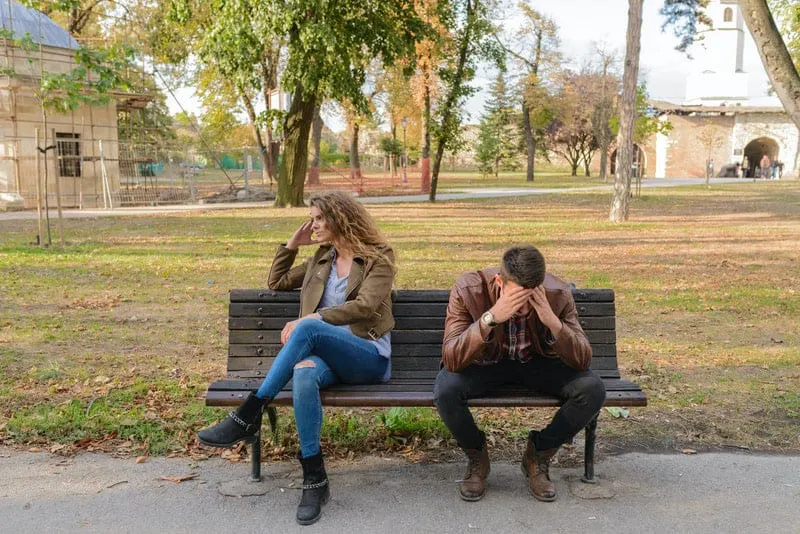 Whether they like to admit it or not, all couples fight from time to time.
However, if you and your partner argue about every little thing and if your entire communication is based on some kind of fighting, it is a good sign that something is off in your relationship.
Another red flag that the question "How to know when to break up?" is appearing in your head with a reason is the fact that your arguments are not productive.
You fight without any specific reason, just to get rid of the piled-up negative energy you feel toward each other.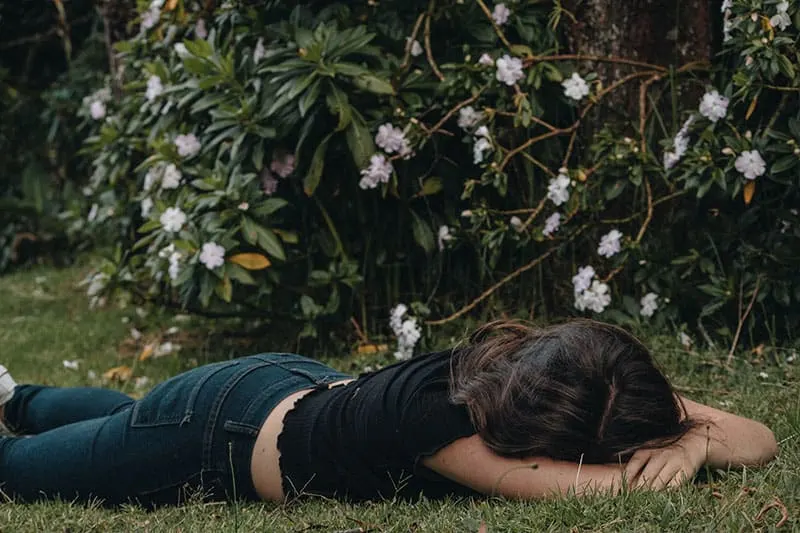 Moreover, you insult and humiliate each other every time you have a disagreement.
It is like you're incapable of having a healthy discussion where your opinions oppose without turning it into a bigger issue.
The problem is also that you repeat your arguments. You don't learn from them and you never once resolve them.
So, why do you keep staying in this kind of unhealthy environment? Why do you keep ruining your mental health by remaining next to someone you clearly can't get along with?
7. You can't forgive something from the past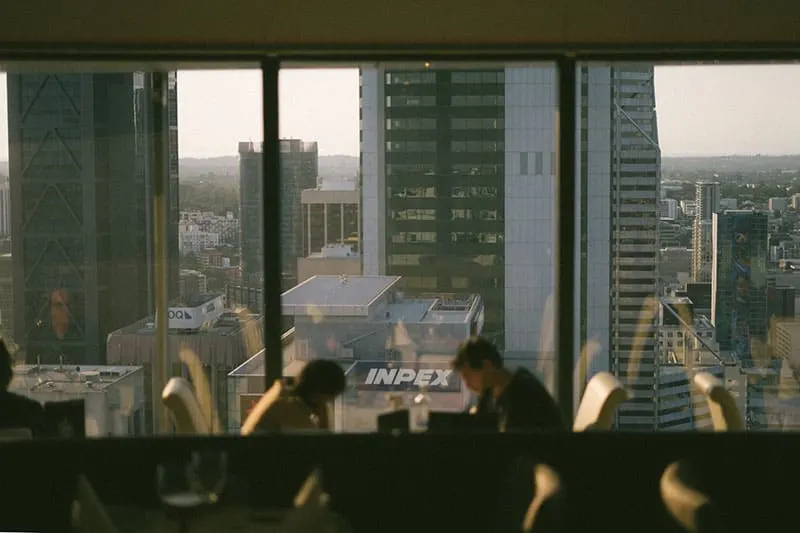 According to dating experts, most couples actually break up because of something they thought they forgot about a long time ago.
Sometimes, you think you forgave and forgot about your significant other's infidelity, lying or abuse and you continue living with them for a certain period of time as if everything is behind you and in perfect order.
Then, after a few years, out of nowhere, your past traumas begin to haunt you.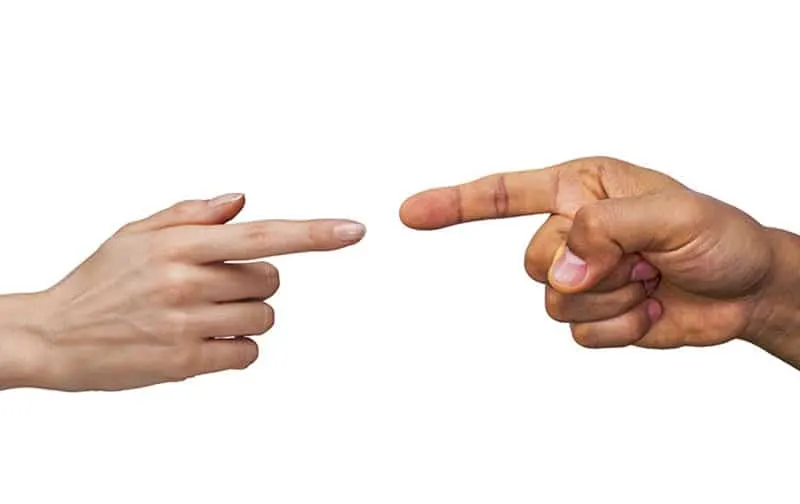 You notice that you are actually still holding grudges and that resentment is eating you alive.
I hate to break it to you but you never forgave or forgot the things you experienced.
And you probably never will. Therefore, the only chance you have is to walk away.
You know you did your best to surpass this problem and to have an open heart but your resentment is simply stronger than your reason and there is nothing you can do about it.
8. You feel like you're alone in the relationship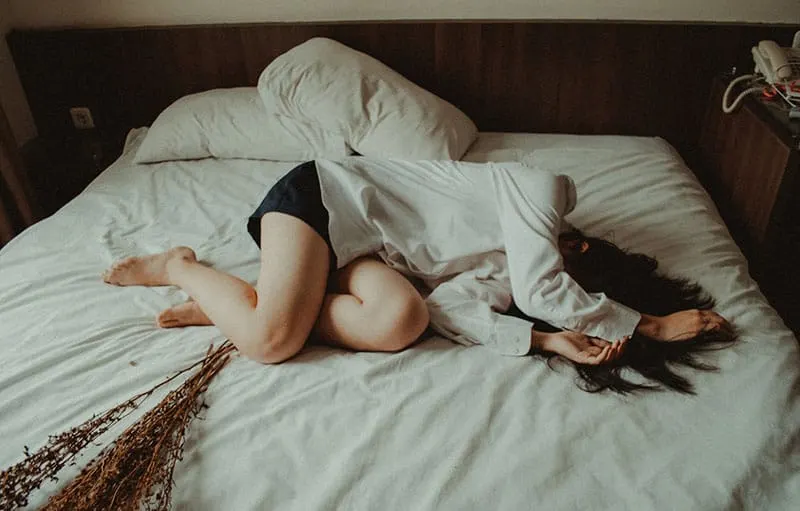 There is no fixing a one-sided relationship. You're the only one trying, so what's the point of investing more of yourself in a relationship you're only interested in building?
I'm not saying that you and your partner have put exactly the same amount of effort into your romance.
There will be days when you'll be giving your entire self, while they won't try at all and vice versa. Nobody can measure or weigh the effort you're both putting in.
However, if you feel like you're alone in this relationship, why don't you change your status and become officially single?
9. You're only together because of your history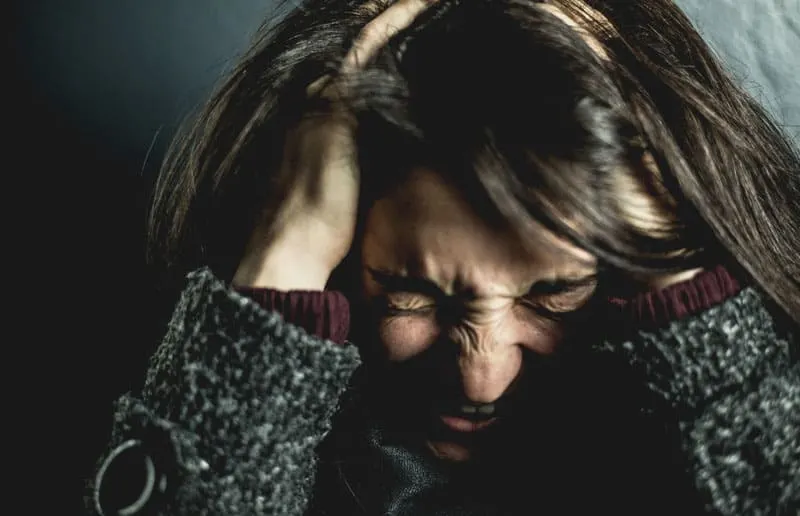 Many couples stick to each other because of their mutual past.
This is especially the case when you're still involved with your high school or college sweetheart; you two have been together for a lot of time, you're part of each other's families, you have a lot of mutual friends and you've grown up together.
With time, this person has become your comfort zone. You know what to expect from them at every moment and they represent familiarity and safety.
Even though this is all nice, it shouldn't be the only reason you stay next to someone.
If you feel like you've outgrown this person and like your history together is the only thing that connects you, maybe it's time to part ways.
Please, don't feel guilty for choosing your future and present over your past. Don't let your memories hold you back and prevent you from moving on with your life.
10. You stay because you don't want to hurt your partner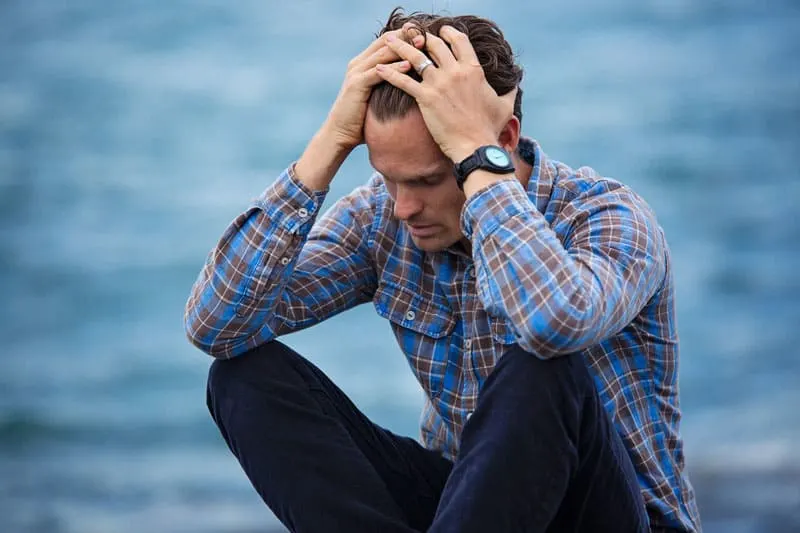 A common reason why people stay in a relationship that doesn't make them happy is guilt.
You have no doubt that you want out but you know that your decision would break your partner's heart.
So you stay right where you are because you don't want to destroy them emotionally or hurt their feelings.
Well, let me tell you that this is one of the worst things you can do. First and foremost, by doing this, you're torturing yourself.
No matter how much you owe this person, you don't have the duty to be in this relationship if that is not something you want.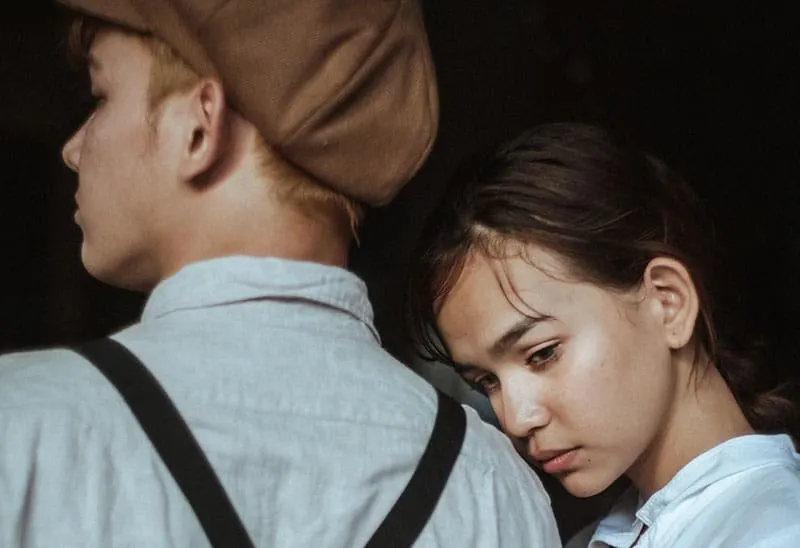 Secondly, you're hurting your partner even more by staying next to them, despite your desire to leave.
How do you think they would feel if they ever found out that you wanted to break up with them but didn't have the courage to do so?
After all, would you want your loved one to be with you out of pity? Or would you prefer them to leave you?
11. They start to irritate you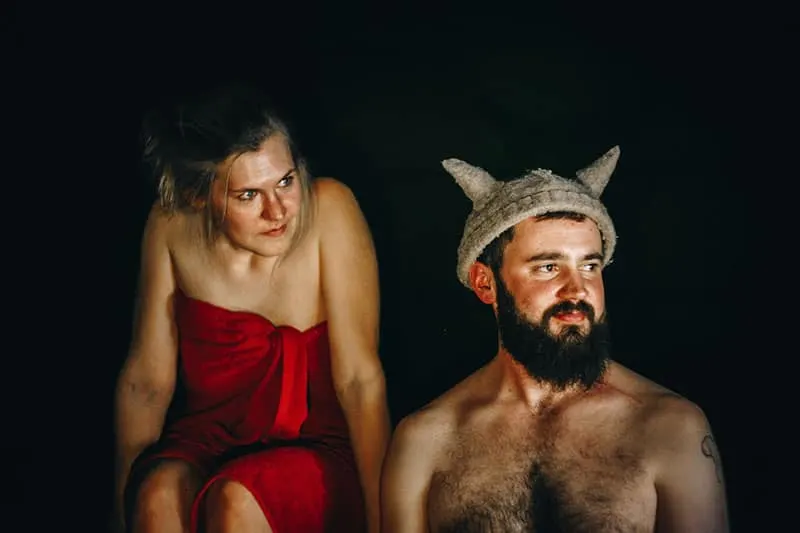 When you love someone, everything they do is cute. But when you stop loving them, every little thing about them starts to annoy you.
This is exactly what's going on with your relationship; it seems that you're even bothered by the way your significant other inhales and exhales air.
You're irritated by the way they talk, eat and behave in every possible situation.
Most of all—you're annoyed by their presence and touch. You can't stand this person hugging or kissing you, nor can you put up with them sleeping next to you anymore.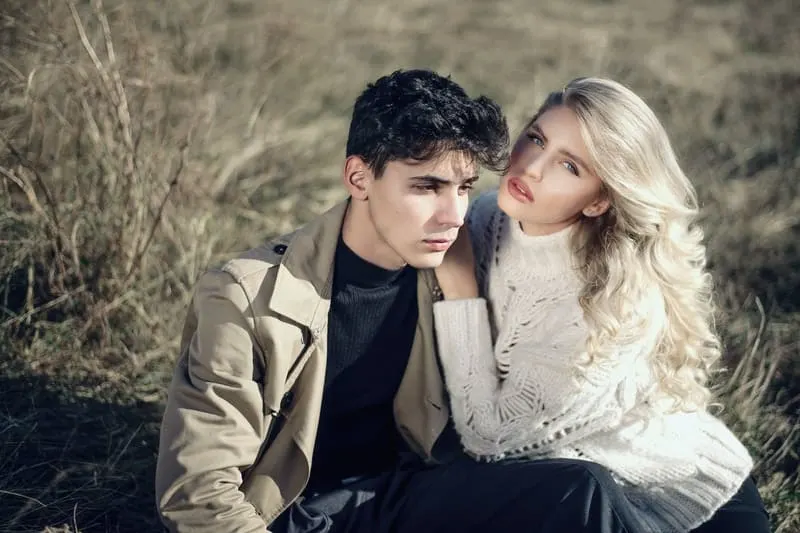 Sounds familiar, right? Well, it is a clear sign that it's time to consider a breakup.
Yes, there is a possibility of this being just a phase. Maybe you're easily agitated in general and involuntarily direct all of your negative energy toward the person you love the most.
On the other hand, if you can't get rid of this feeling after some time has passed, it is a clear sign that it's time to consider breaking up.
12. You expect them to change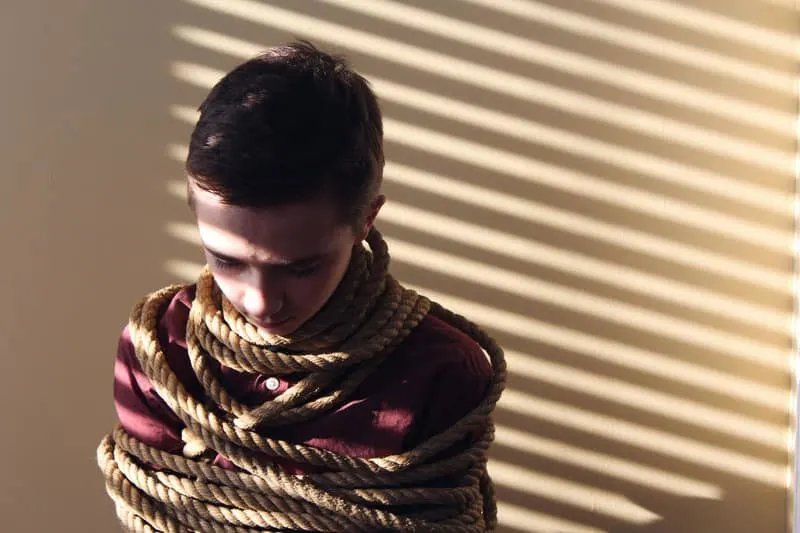 Have you ever gotten yourself into a relationship with a person whose personality traits and habits you don't like?
Have you ever fallen in love with someone's potential instead of their true self? From day one, you expected them to change.
You hoped that your love would inspire them to become different and better and to finally realize their mistakes. However, this change never came.
You're both the same people you were at the beginning of your relationship and the truth is that those people are not compatible and can't function together.
Don't feel bad about this situation because it is one of the common reasons people part ways.
Instead, get to terms with the fact that your significant other will never change for real (because they don't want to do so in the first place) and if you can't accept their true personality, stop trying to modify them and end things in a healthy way.
13. Everyone around you supports a breakup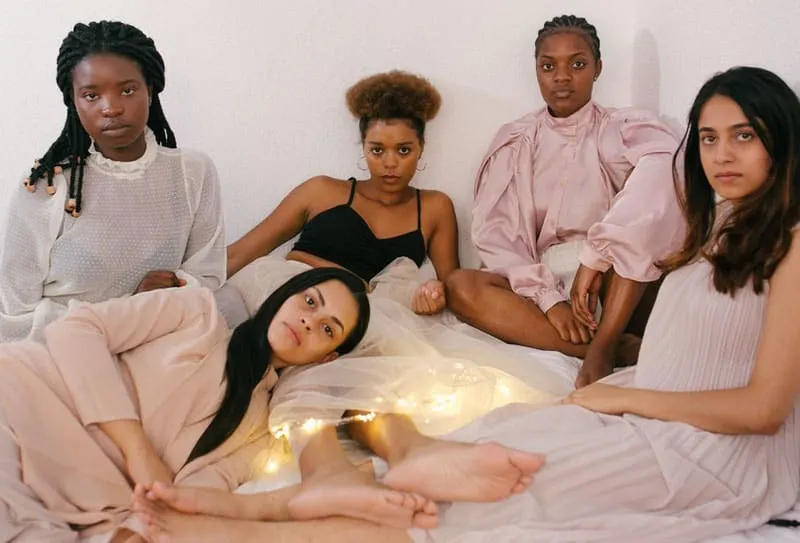 You're a mature adult who doesn't need anyone else's guidance through life.
You don't need people telling you what to do or who to date. Despite all of this, you know very well that your best friends and family members wish you all the best.
And the truth is that in many cases, they can see your romantic relationship more clearly and objectively.
After all, their emotions are not invested in your relationship and they notice the red flags before you do.
Therefore, if your closest ones keep on advising you to get a new relationship and end this one, maybe they're right.
Of course, this shouldn't be the only reason for you to break things off. However, if you're in doubt and aren't sure whether there are enough warning signs that you should walk away, take their opinions into consideration.
14. You have no communication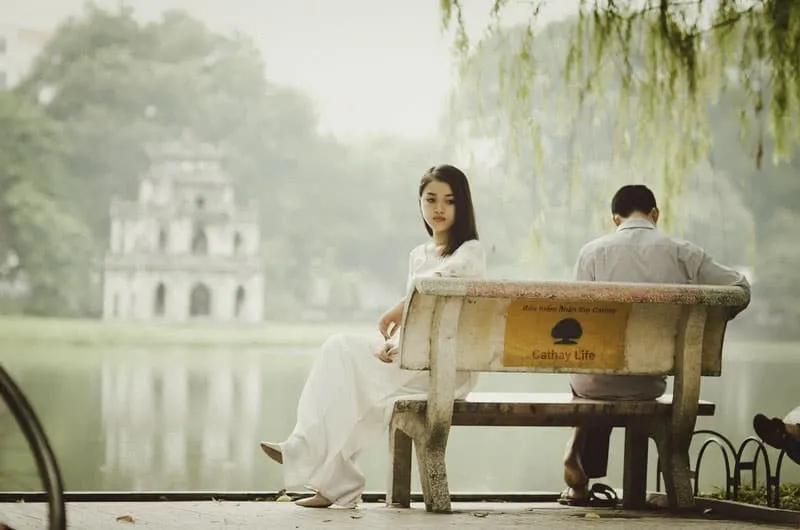 You can't have a good relationship without healthy communication. You and your partner shouldn't be just lovers—you should be best friends as well.
This should be the first person you want to tell everything to, your confidant and advisor.
Someone you know will always tell you the truth, no matter how harsh it is but at the same time, who will never judge you.
Sadly, you and your partner stopped communicating in the healthiest ways. All you do is argue, you don't share secrets anymore and you would rather talk to anyone besides them.
In fact, sometimes it feels that you stopped talking completely. Yes, you talk about unimportant, everyday stuff but there is no trace of the meaningful, deep conversations you used to have.
The silence which surrounds you is anything but pleasing or comforting; it is awkward and full of tension.
15. The trust has been broken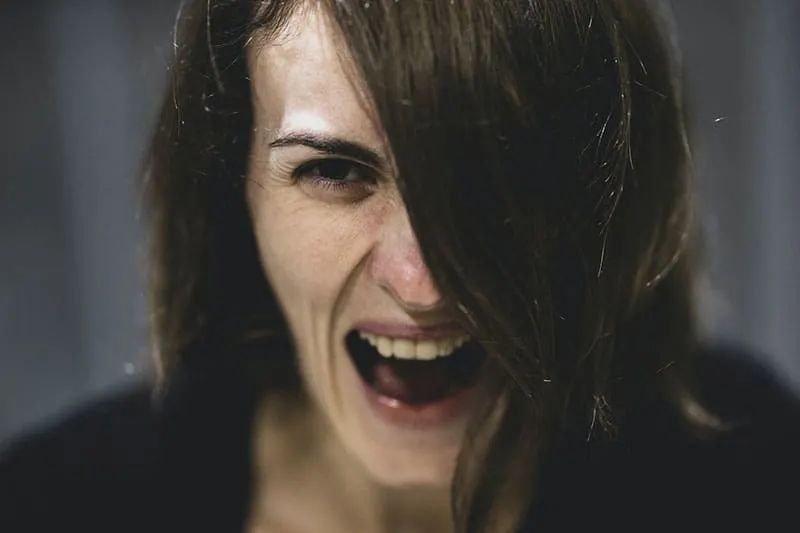 Another warning sign that it's time to end your relationship is the lack of trust you're dealing with.
It is likely that something happened to make you stop trusting your significant other or vice versa but the truth is that your current relationship is nowhere near the romance you had in the past.
You see, your partner should be someone who would never betray you, the person you know you can always rely on and someone you know wouldn't abandon you just because you're going through some rough patch.
However, this is not how you feel lately. Instead, you waste a lot of time and energy on checking up on them.
You can't get yourself to believe a word this person tells you and as much as you try, you don't consider them to be trustworthy.
16. You're in a relationship out of fear of being alone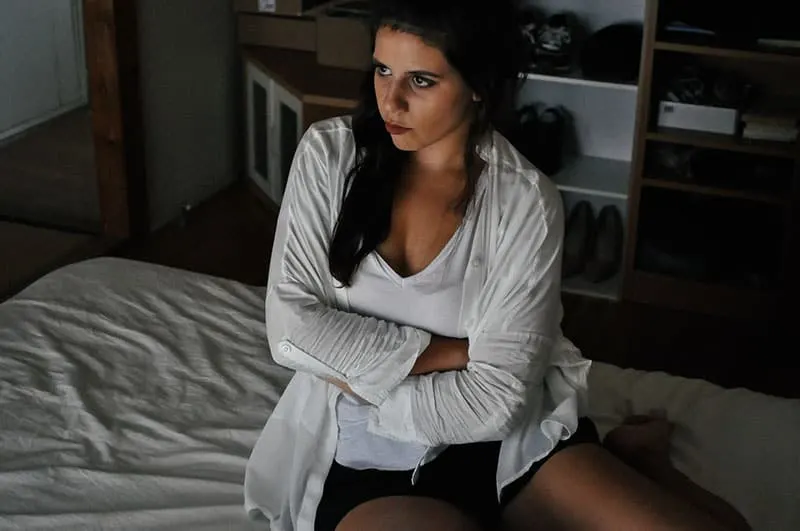 Let's face it—you would ditch your current relationship if it weren't for one thing—your fear of being alone.
You can't stand your single life and you feel lonely and deserted when you're not a part of a couple and that is the only reason why you haven't gotten out of this romance.
If this is the case, it is a warning sign that a break up is the best thing for you to do this instant.
Remember that being single in a healthy way beats being in a relationship that doesn't make you happy anytime.
After all, there is nothing wrong with not having a romantic partner and it doesn't mean that you're alone in this world.
You still have your job, your friends, your family and, most importantly, you still have yourself.
Despite what you might think, you don't need someone to complete you or to give your life meaning. Trust me—you'll be perfectly fine on your own.
17. You keep on breaking up and getting back together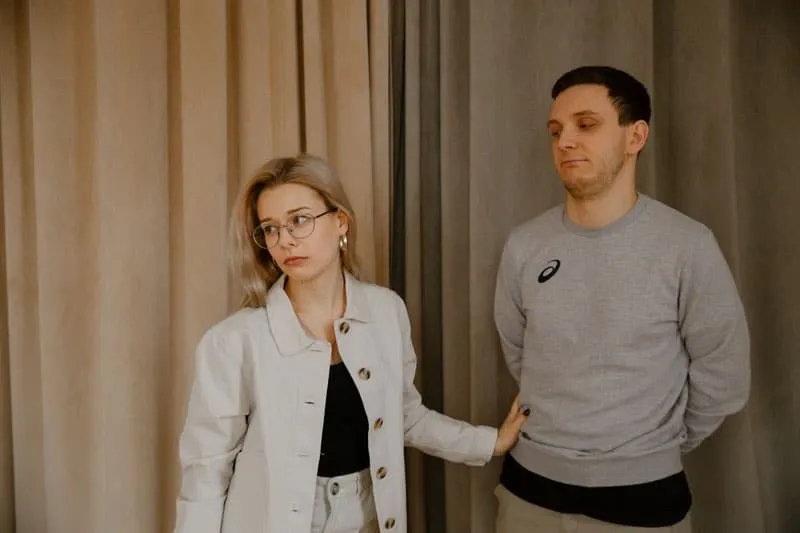 At a first glance, on and off relationships seem exciting and thrilling.
When you keep on breaking up and getting back together with someone, you see it as a clear sign that you two can't live without each other and that you're meant to end up together.
Well, it's time to take off your rose-tinted glasses and see this practice as a red flag that this is not the person for you.
I don't care who is responsible for these behavior patterns—your relationship is toxic and it is ruining both your mental and emotional health.
What exactly don't you understand? If you and your partner could function together and if you had the ability to build a good relationship, you wouldn't have been parting way every few weeks or months.
It is more than obvious that things aren't working, never did and, sadly, never will.
Break this relationship off once for all and give yourself space to find a new relationship that won't bring along all of this drama.
18. There are more cons than pros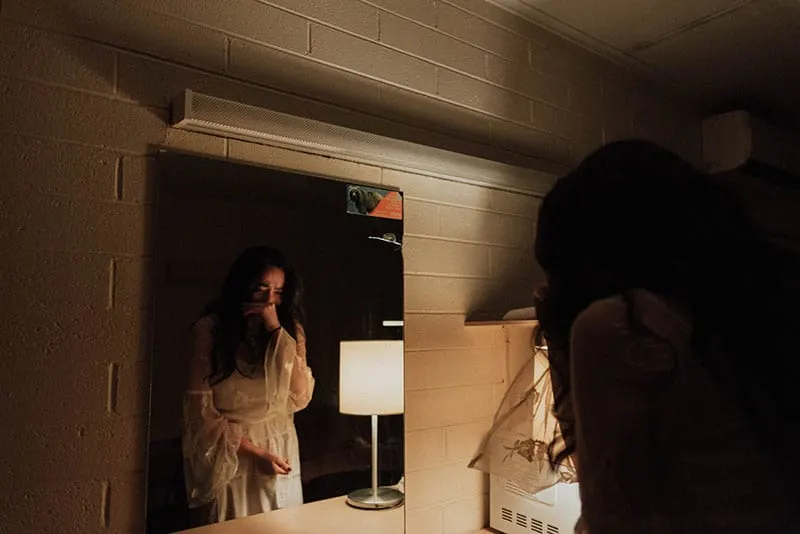 Love is not a business arrangement. However, there are times when you have to follow your reason and not only your heart.
There are times when you have no other choice but to weigh things up and decide what the right move is.
And that is exactly what you did—you asked yourself how to know when to break up, you wrote down all the benefits and disadvantages of your relationship on a piece of paper.
You listed all the happy and all the sad moments and you came to the conclusion that there are many more cons than pros.
So, what more evidence do you need? Aren't all those dealbreakers reason enough to leave your partner and to stop torturing yourself and ruining your emotional health?
19. You aren't happy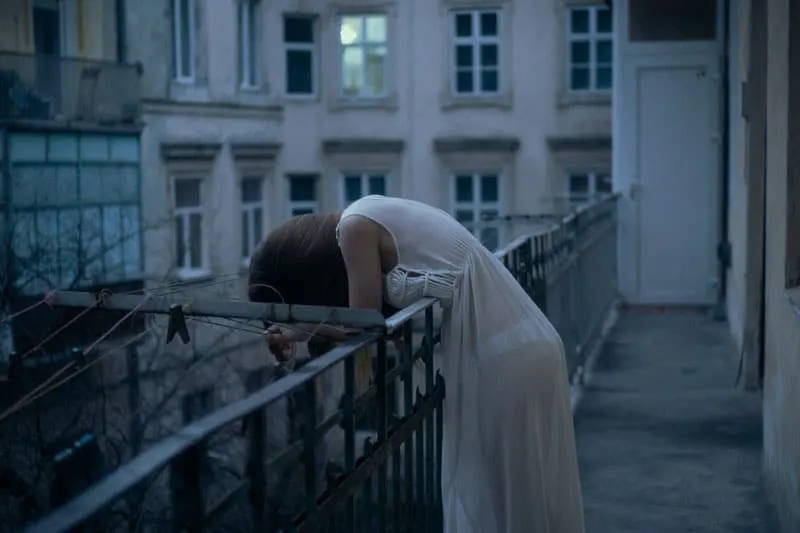 Your romantic relationship should make you happy—there is no arguing with that.
Of course, it shouldn't be the only source of your happiness but it should bring joy and satisfaction to your life.
That's the entire point of having a partner, right? To make your life a little bit better because you can be perfectly unhappy on your own.
I'm not saying that there should be rainbows and unicorns all the time and that healthy relationships don't have situations in which both of the people involved are sad or feel bad but if your relationship is making you miserable most of the time, it is not the real deal.
Stop wasting your time on a person and a relationship that make you feel nervous, negative, pessimistic or unhappy with your love life.
20. You don't love each other anymore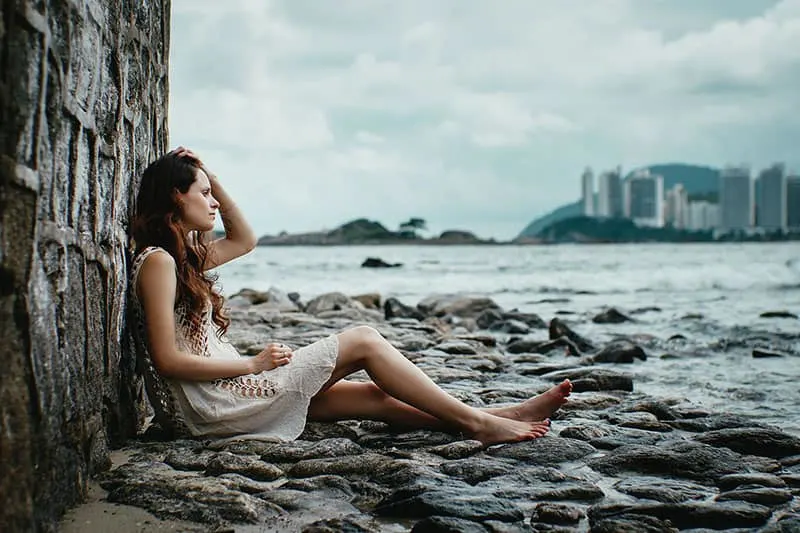 Even though love is not enough to make a relationship work, it is one of the most important conditions for a successful romance.
You can have the best relationship ever on paper but if you and your partner stopped loving each other (or if one of you doesn't have any emotions left), I'm sorry but there is probably nothing you can do.
It doesn't matter who stopped loving whom; either way, don't settle for being in a loveless relationship. Instead, pick yourself back up, walk away and focus on healing your broken heart.