Looking for the best social media caption for your pics? You're in the right place!
If you read on, you'll find a comprehensive library of the best light captions for all of your selfies.
Sunlight captions, fairy light captions, moonlight captions, candlelight captions, city light captions, inspirational quotes about the light? These Instagram captions have it all.
Light Captions For Instagram
Here's the ultimate list of light captions to use under your selfies!
1. When in doubt, add more fairy lights.
2. Sometimes, that light at the end of the tunnel is a train.
3. "Listen to the inner light; it will guide you. Listen to the inner peace; it will feed you. Listen to the inner love; it will transform you." – Sri Chinmoy
4. All of the lights of the world cannot be compared to a ray of the inner light of the self.
5. "It's hard to be a bright light in a dim world." – Gary Starta
6. The festival of light is full of delight; let me double the charm of your Diwali night.
7. "In the right light, at the right time, everything is extraordinary." – Aaron Rose
8. You may think your light is small, but it can make a huge difference in other people's lives.
9. Shine your own light. Follow your own path.
10. It is during our darkest moments that we must focus to see the light.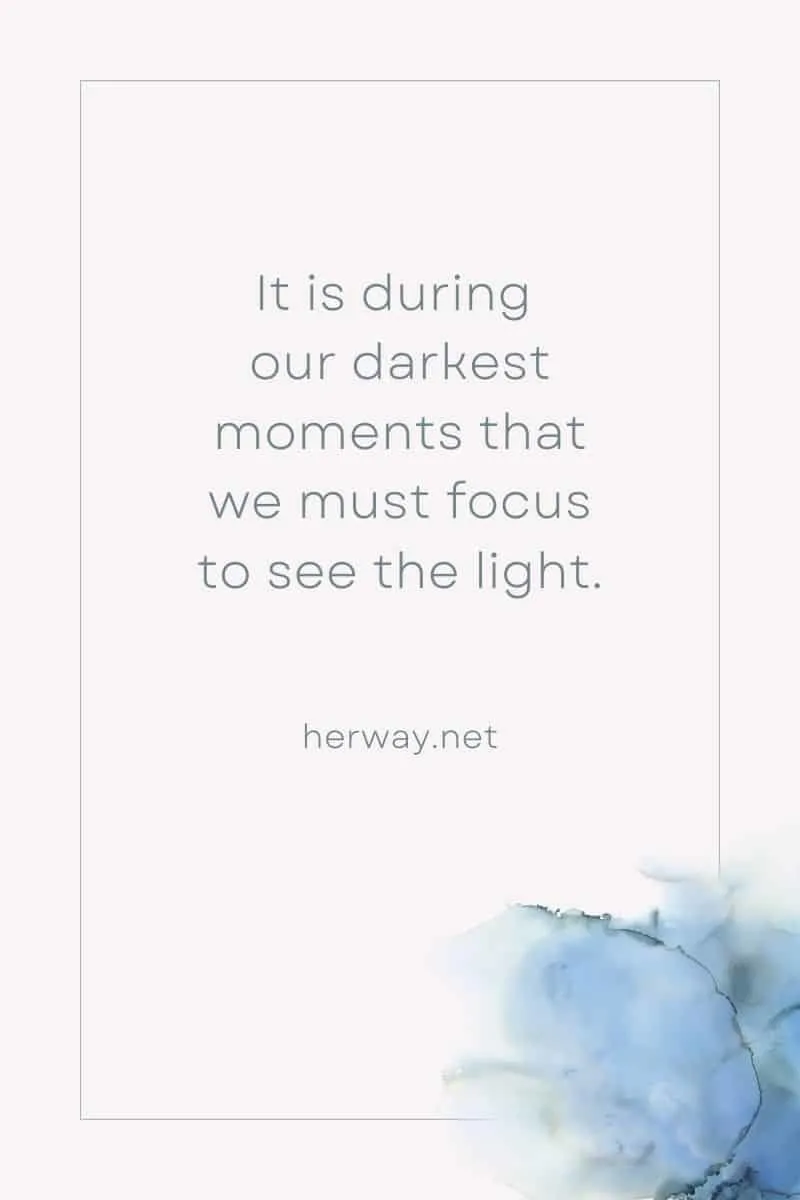 11. I love my lights a whole watt.
12. You're the light of my life.
13. You have to find what sparks a light in you so that you, in your own way, can illuminate the world.
14. But my darling, there's no such thing as the light at the end of the tunnel; you must realize that you are the light.
15. It's not easy to be Light when you've been Dark. It's almost too much to ask anyone.
16. An empty lantern provides no light. Self-care is the fuel that allows your light to shine brightly.
17. Light attracts light.
18. Shine your own light. Follow your own path.
19. The strongest light is the light that shines within you. Use it to lead the way in your life.
20. "Travel light, live light, spread light, be the light." – Yogi Bhajan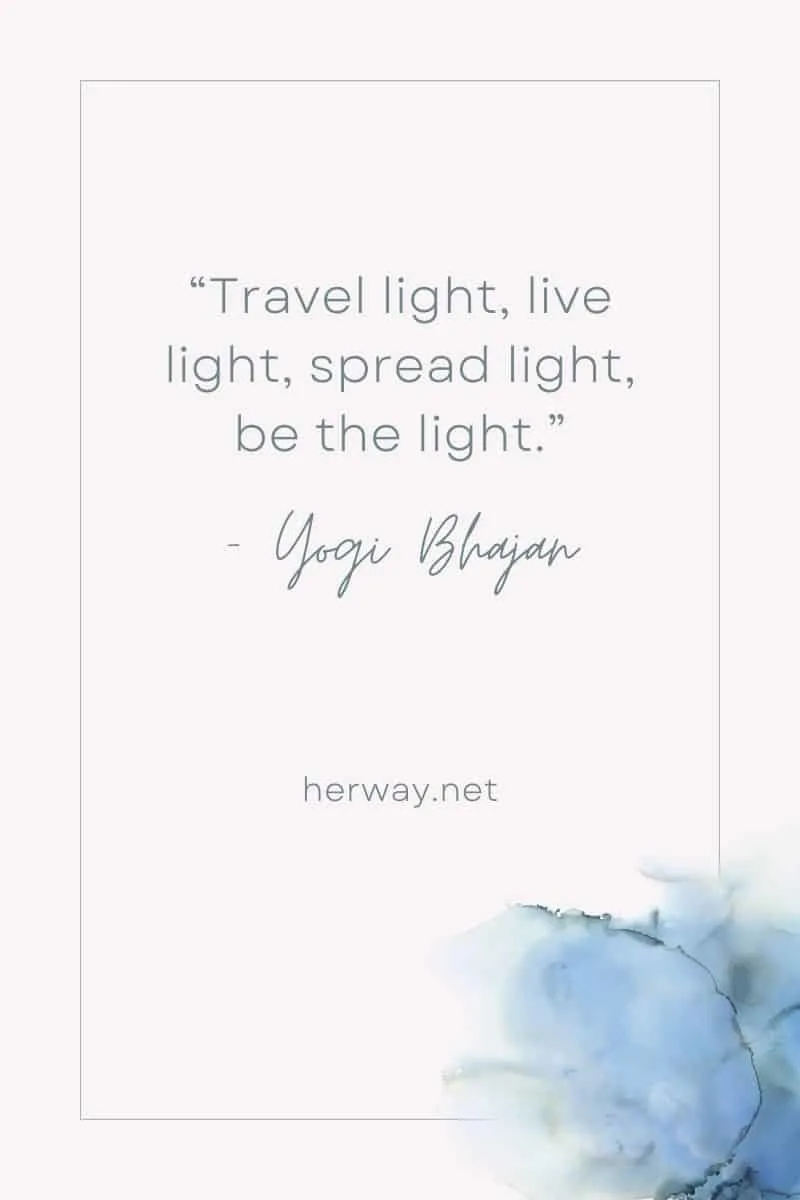 21. "To love beauty is to see light." – Victor Hugo
22. "After darkness comes the light." – Cornelius Nepos
23. "It is during our darkest moments that we must focus to see the light." – Aristotle
24. Be the light that enlightens other people's paths.
25. Let light shine out of the darkness.
26. "Light thinks it travels faster than anything, but it is wrong. No matter how fast light travels, it finds the darkness has always got there first and is waiting for it." – Terry Pratchett
27. Never fear shadows. They simply mean there's a light shining somewhere nearby.
28. We've all got both light and dark inside us. What matters is the part we choose to act on. That's who we really are.
29. One of the best gifts you can give yourself is to discover the light within you. When you find the light inside you, you get to the core of who you are and discover that your ultimate purpose is just to be who you are.
30. We can easily forgive a child who is afraid of the dark; the real tragedy of life is when men are afraid of the light.
See also: Instagram Captions: 800+ Most EPIC Quotes For Your Photos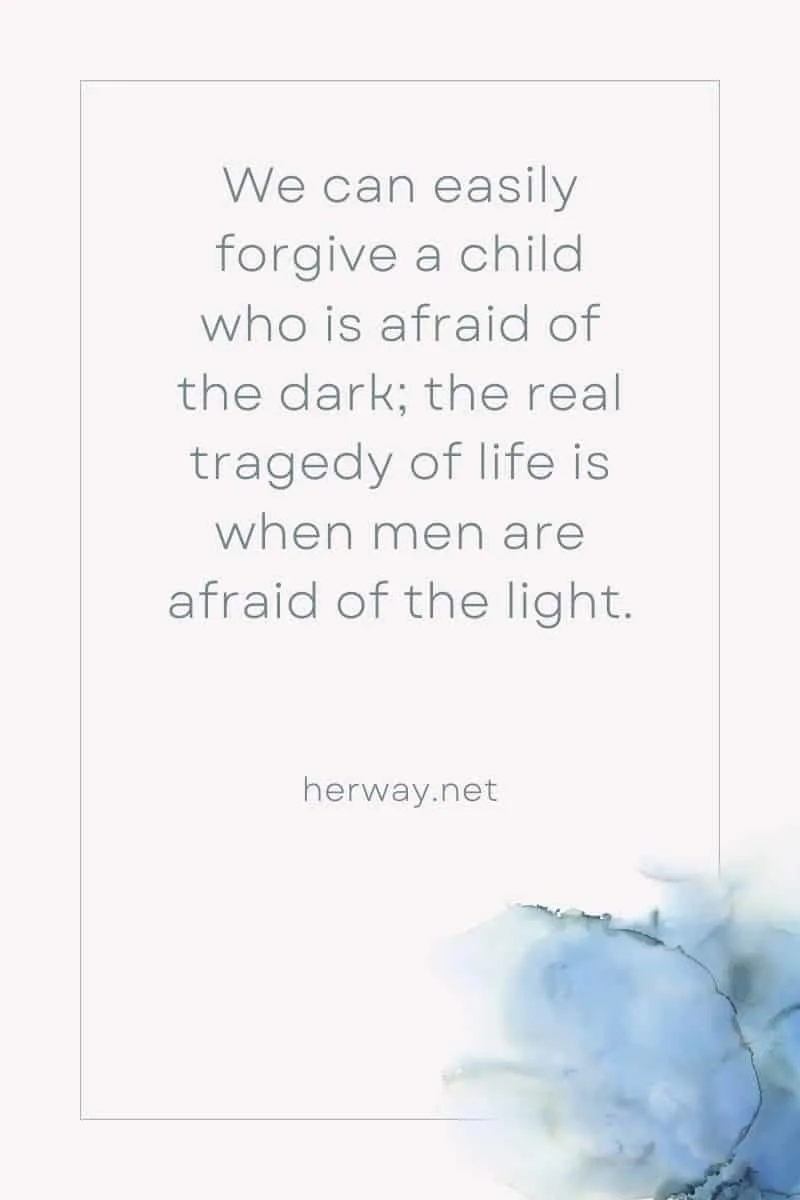 Sunlight Captions
No stronger light exists than that of a Sun. Here are some inspirational captions for your sunset and sunlight photos.
1. "Within you is the light of a thousand suns." – Robert Adams
2. Shine on, good vibes only.
3. I was made for sunny days.
4. Sunshine on my mind.
5. I'm walking on sunshine.
6. Stay close to people who make you feel like sunshine.
7. Be someone's sunshine.
8. Rise and shine!
9. Here comes the sun.
10. "Keep your face to the sun, and you will never see the shadows." – Helen Keller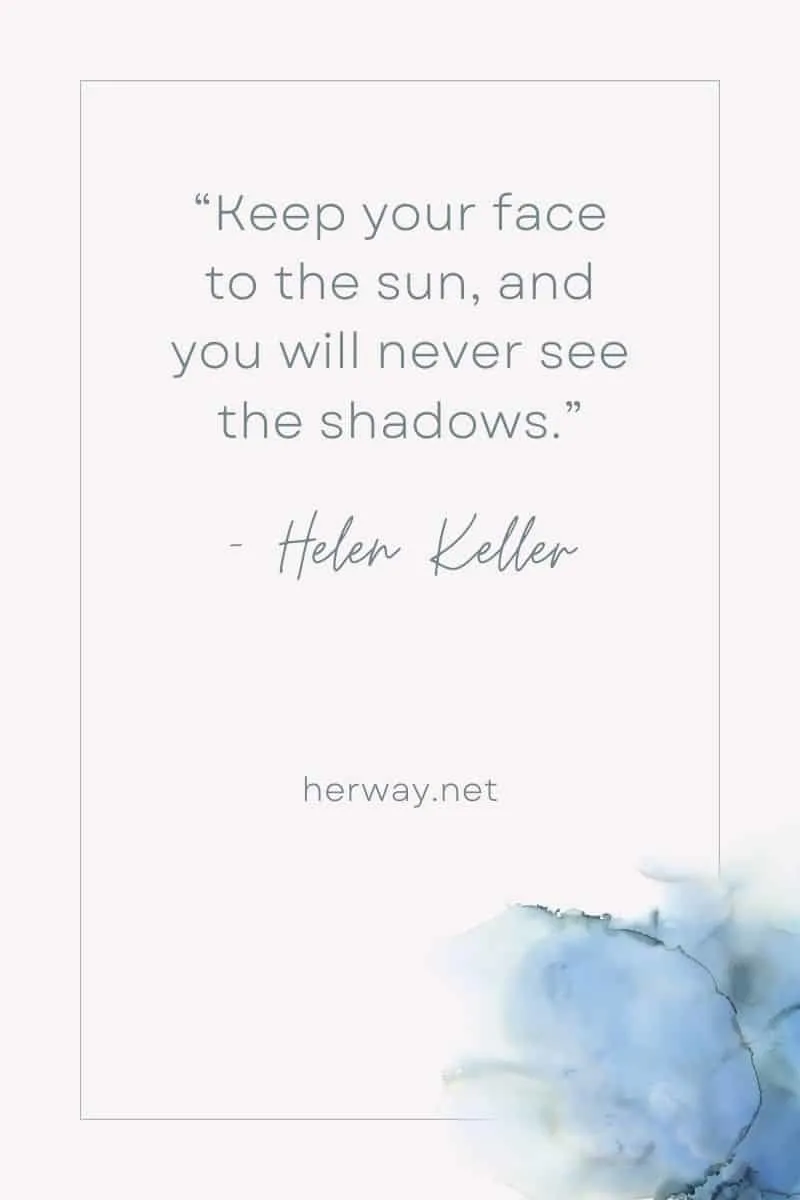 11. "She was like the sun,
She knew her place in the world
She would shine again regardless
of all the storms and changeable weather
She wouldn't adjust her purpose
for things that pass." – Nikki Rowe
12. "I was rich, if not in money, in sunny hours and summer days." – Henry David Thoreau
13. "It's always sunny above the clouds. Always. Every day on earth – every day I have ever had – was secretly sunny, after all." – Caitlin Moran
14. "Never give up. Today is hard, tomorrow will be worse, but the day after tomorrow will be sunshine." – Jack Ma
15. "When the sun is shining, I can do anything. No mountain is too high, no trouble too difficult to overcome." – Wilma Rudolph
16. Even on a cloudy day, the sun is shining somewhere!
17. Hello, sunshine! Hello, new day.
18. Sunshine fills me with love and hope.
19. Keep calm and lay in the sun.
20. "Why should we grope among the dry bones of the past? The sun shines today also" – Ralph Waldo Emerson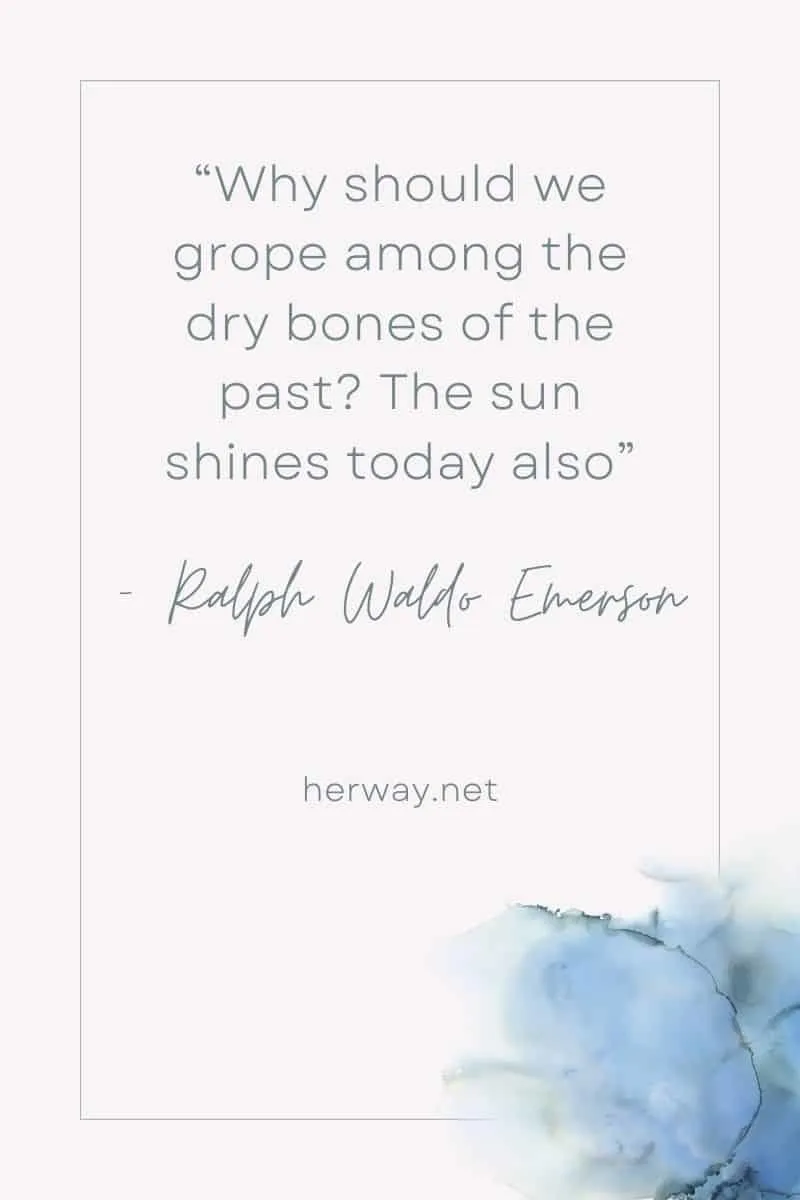 21. Sunshine state of mind.
22. You can never watch too many sunsets.
23. I'm forever chasing the sunset.
24. Sunlight is the perfect time for #sunsetgram.
25. "If you walk on sunlight, bathe in moonlight, breathe in a golden air and exhale a Midas' touch; mark my words, those who exist in the shadows will try to pull you into the darkness with them. The last thing that they want is for you to see the wonder of your life because they can't see theirs." – C. JoyBell C.
See also: 191 Funny Engagement Captions, Song Lyrics, And Quotes
Christmas Light Captions
What's the first thing that pops into your mind when you hear the words lights and lamps? Christmas decorations, that's right. Here you have a list of Christmas light Instagram captions for the most wonderful time of the year.
1. Leave a little sparkle wherever you go.
2. When the Christmas tree is the only light in the room.
3. *Puts a selfie on top of the Christmas tree because I'm a star.*
4. All the jingle ladies.
5. Mood: feelin' cozy underneath all these Christmas lights.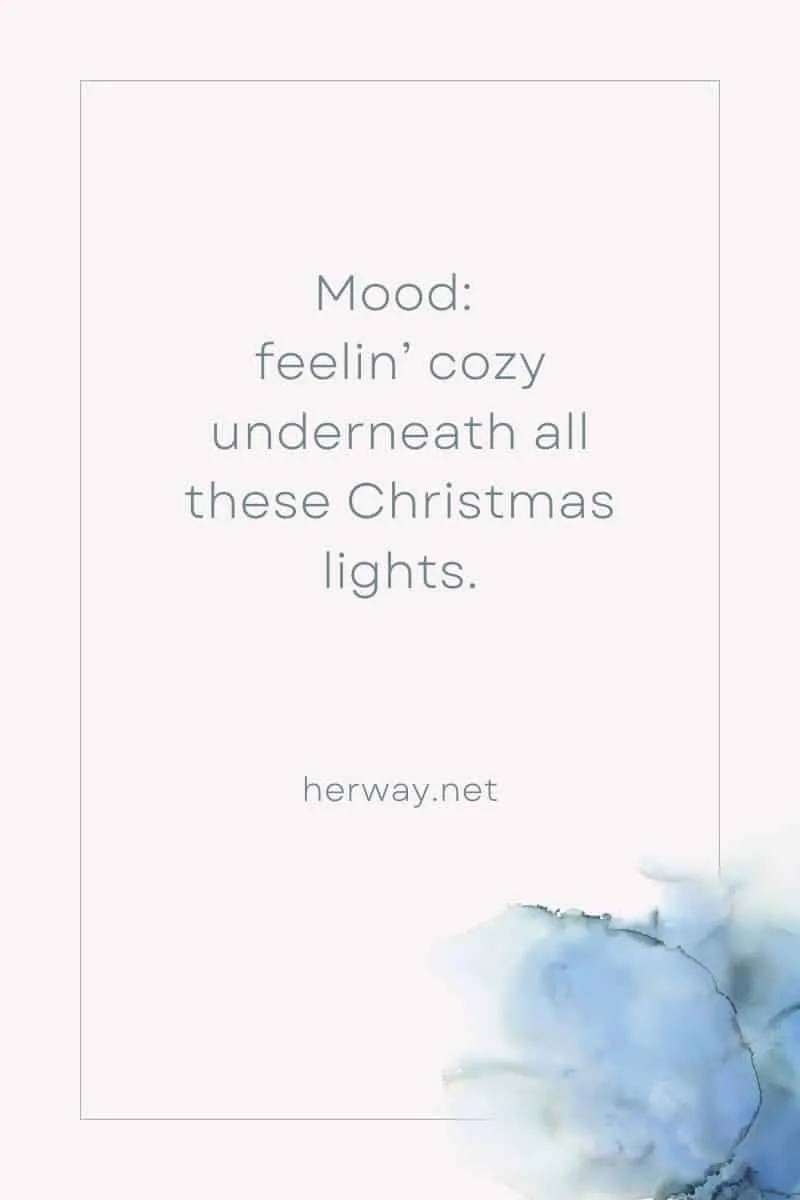 6. "It will all shake out. Meanwhile, I'm putting up more twinkle lights." – You've Got Mail
7. "It's the most wonderful time of the year." – Andy Williams
8. Me every day: Slay. Me in December: Sleigh.
9. "Where the treetops glisten." – Bing Crosby, White Christmas
10. When in doubt, add more sparkle.
11. "In my heart is a Christmas tree farm, where the people would come to dance under sparkling lights." – Taylor Swift, "Christmas Tree Farm"
12. "Bright Christmas stars shine on high, golden stars in the wintery sky." — Marie Irish
13. 'Tis the season to sparkle and glow!
14. Dream big, sparkle more, shine bright.
15. "Oh, Christmas lights keep shining on." – Coldplay
16. "All the lights are shining so brightly everywhere." – Mariah Carey
17. Jesus is the brightest Christmas light. Jesus is the only light that will never burn out or be unplugged.
18. Decking the halls in sparkles.
19. She who leaves a trail of glitter is never forgotten.
20. My favorite color is Christmas lights.
21. All is calm, all is bright.
22. Christmas is too sparkly… said no one ever.
23. May your days be merry and bright!
24. "Christmas is most truly Christmas when we celebrate it by giving the light of love to those who need it most." – Ruth Carter Stapleton
25. May you never be too grown up to search the skies on Christmas Eve.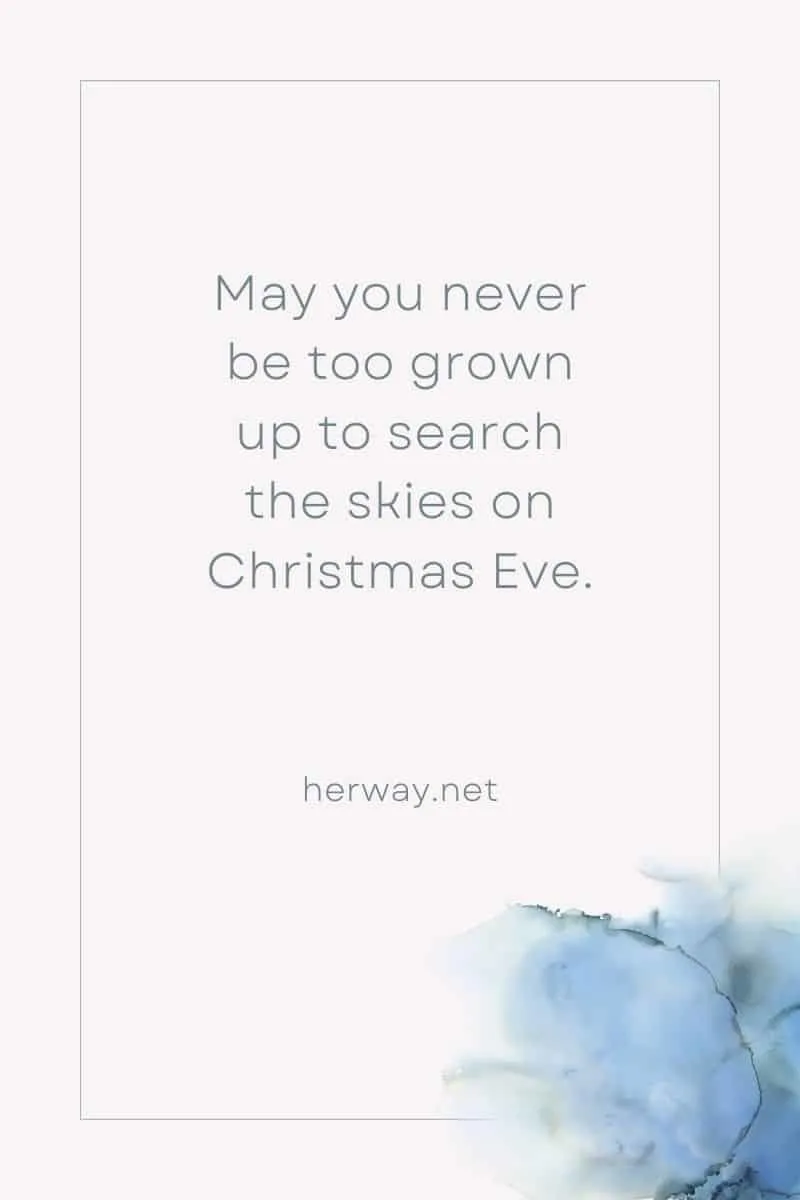 Night Captions
Looking for light captions for your night photos? You're in the right place! Check out these trending night light captions for all those selfies in the darkness.
1. "I often think that the night is more alive and more richly colored than the day." – Vincent Van Gogh
2. "The light shines in the darkness and the darkness comprehended it not." – Bible
3. "Moonlight drowns out all but the brightest stars." – J.R.R. Tolkien.
4. "Darkness cannot drive out darkness. Only light can do that. Hate cannot drive out hate: only love can do that." – Martin Luther King Jr.
5. "Shine like the whole universe is yours." – Rumi
6. Alone, I enjoy life with the stars.
7. Off and on, the night sky is much more beautiful than a rainbow.
8. Good night stars, good night sky, good night moon.
9. Shine like the sun and be as dark as the night.
10. To the moon and never back.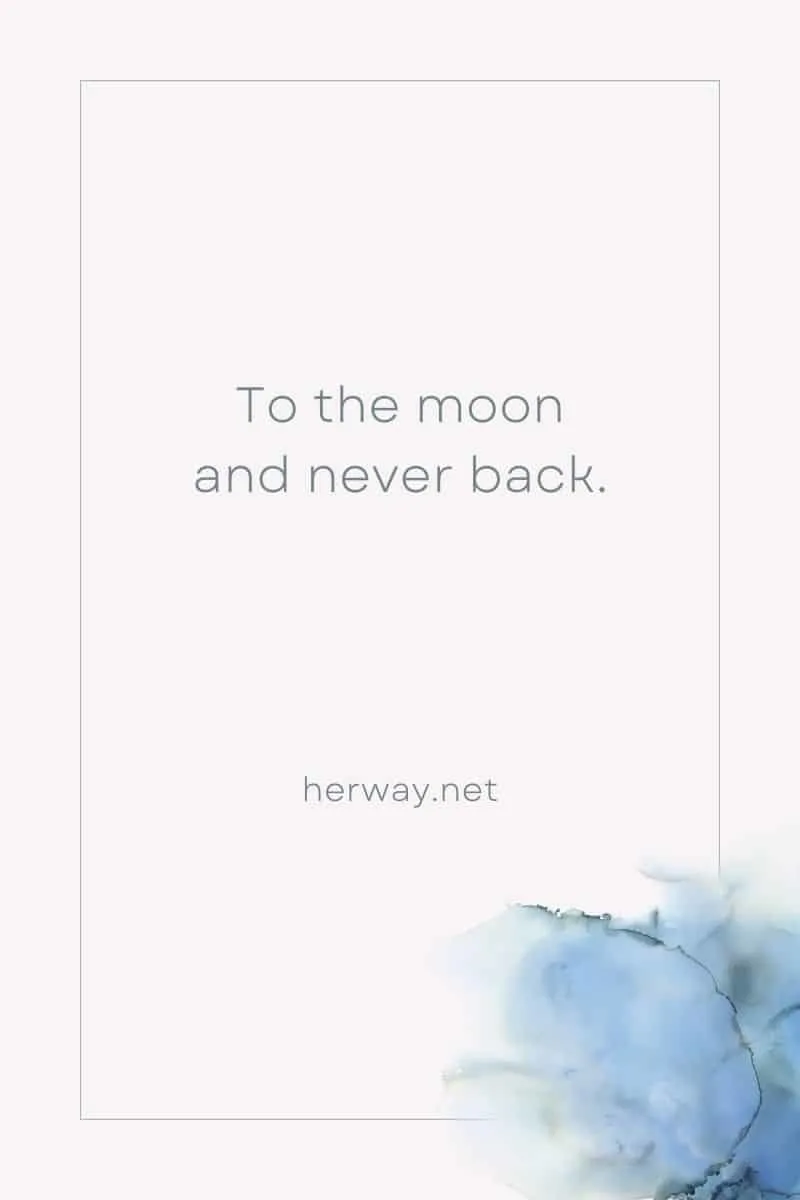 11. You know you're living your dreams when they don't let you sleep at night anymore.
12. Under the stars, I dance and forget the rest.
13. All I want is good music, great friends, bright lights, and late nights.
14. Those bright lights are my sunshine.
15. "The sun has gone to bed, and so must I." – The Sound of Music
16. Good night. Just look up; we are both under the same sky full of stars.
17. No matter how you feel tonight… Just shine like stars even in the night.
18. There are some bad nights waiting for you… but I don't have to worry about it… There is the sun also waiting to shine.
19. On a night like this, you can't help but feel alive.
20. There's really nothing like a night under the stars.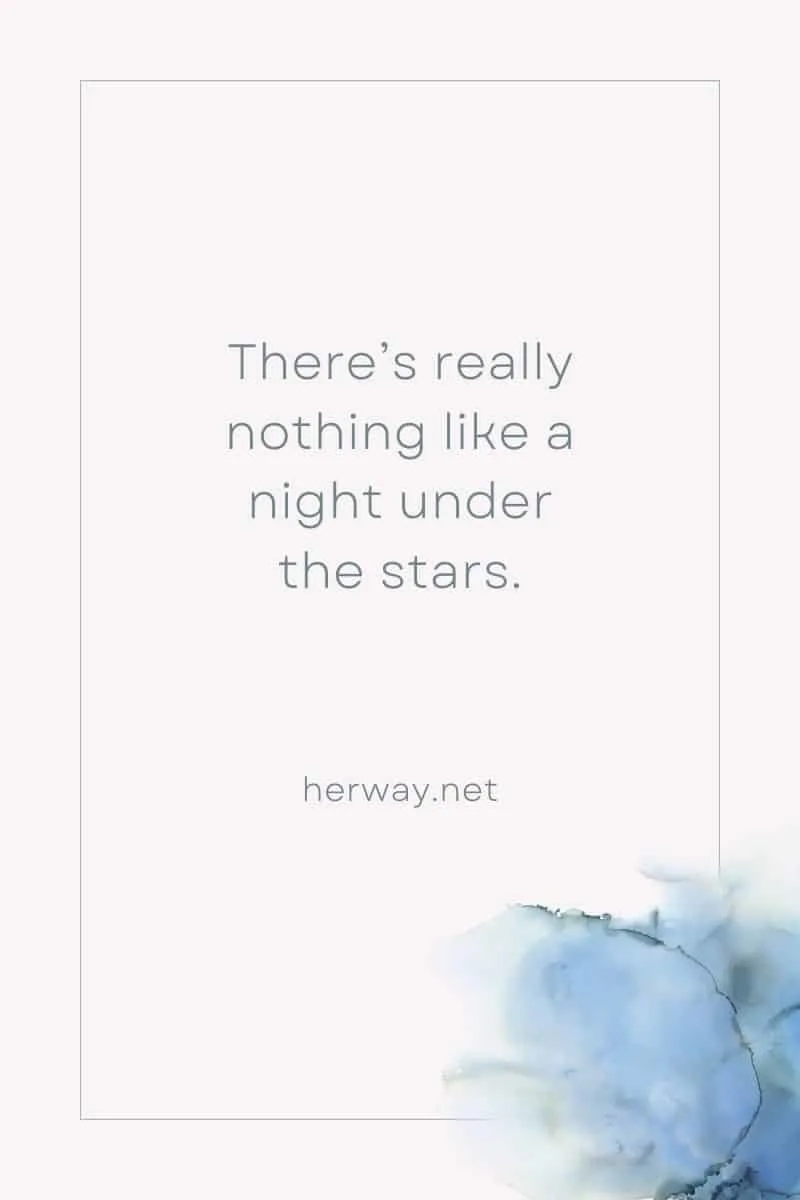 21. No matter how dark things may be, you will always shine brighter than the moon.
22. It is a beautiful night, calm and clear, and somewhere, a lonesome angel is singing.
23. Hello darkness, my old friend.
24. The stars are out. The air is crisp. Fall is in the air… make it a night full of stars!
25. Lights in the sky, stars that guide me on my way. It's a new day, another chance for me to find a better way.
26. When the sun goes down, the nightlife shines up.
27. Stars, trees, dimmed lights. Hold my hand. Wish upon every star in the dark. That wish will come true someday.
28. We were catching magical moments on a clear night after the sun went down.
29. We live for midnight. So, here's a midnight selfie.
30. The right amount of sleep is the new "it" beauty secret.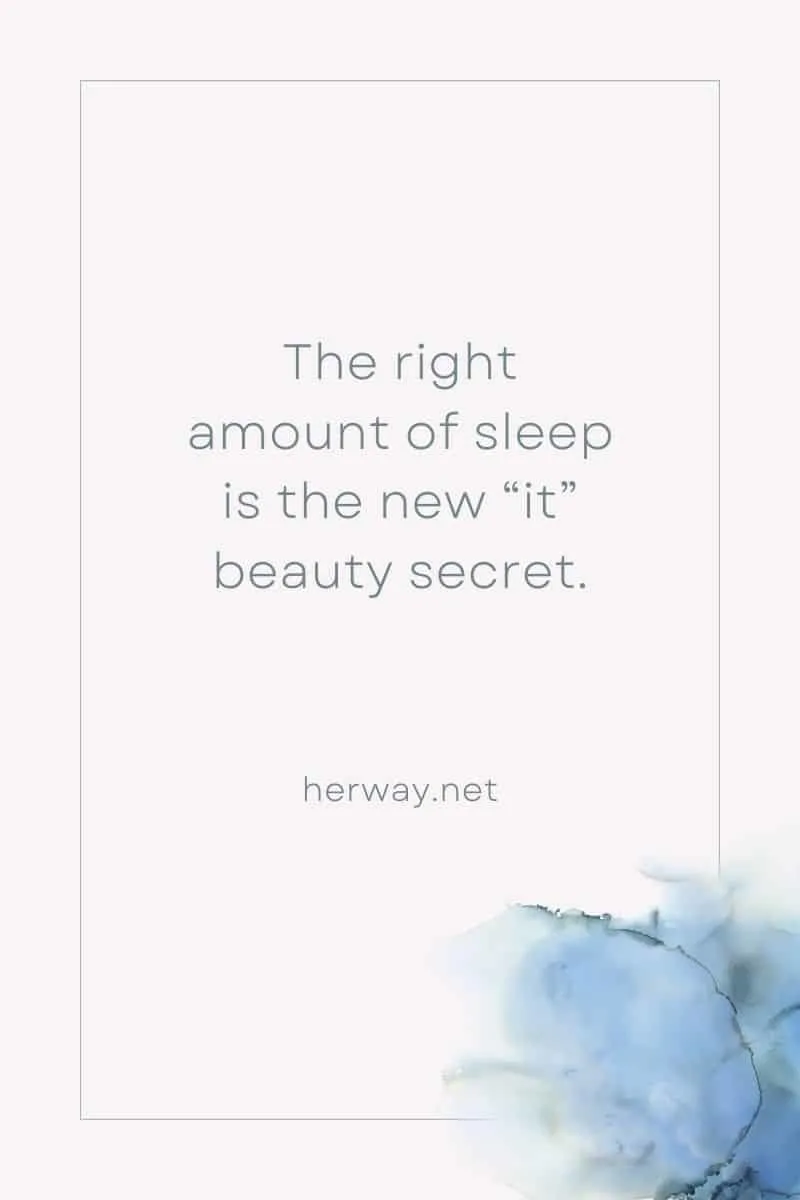 City Lights Captions For Instagram
Here are some street light captions and inspirational quotes about the city to use for your Insta.
1. "All of the lights." – Kanye West
2. A night view of the city below. What are your thoughts?
3. Falling asleep to the lights of the city is a lot nicer than counting sheep.
4. The city is more charming at night.
5. Wanderlust and city dust.
6. City of stars, are you shining just for me?
7. City lights, city nights.
8. "A concrete version of paradise." – Marisa Casciano
9. "These streets will make you feel brand new. These lights will inspire you." – Jay-Z and Alicia Keys, "Empire State of Mind"
10. Walking through a concrete jungle.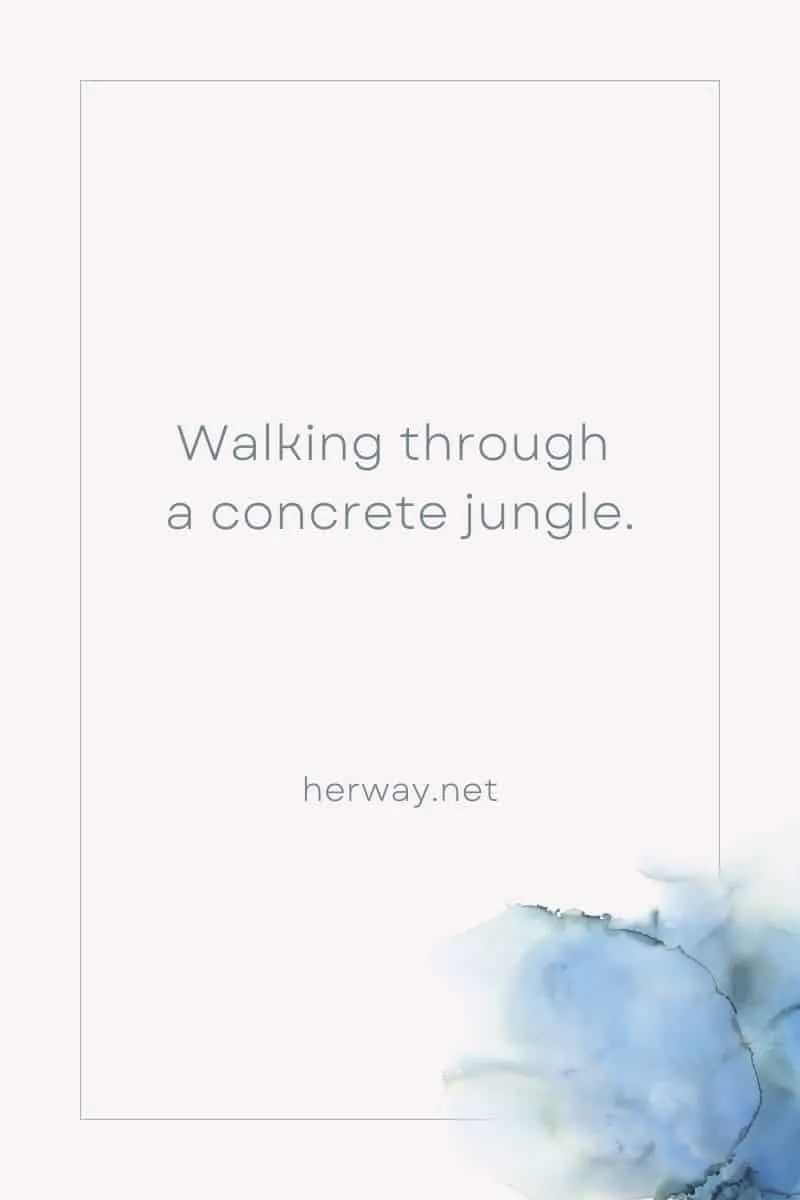 11. "You made me hate this city…" – Billie Eilish, "Happier Than Ever"
12. I can't imagine calling any other place home.
13. Bright lights, big city.
14. Turn on every light in New York City. I'd still be blind if you weren't with me.
15. These sidewalks are like a runway.
16. I came. I saw. I conquered.
17. This is where I feel the most alive.
18. My city lights are like fireflies in my heart.
19. I love places that make you realize how tiny you and your problems are.
20. Heels on the sidewalk begging for a backbeat.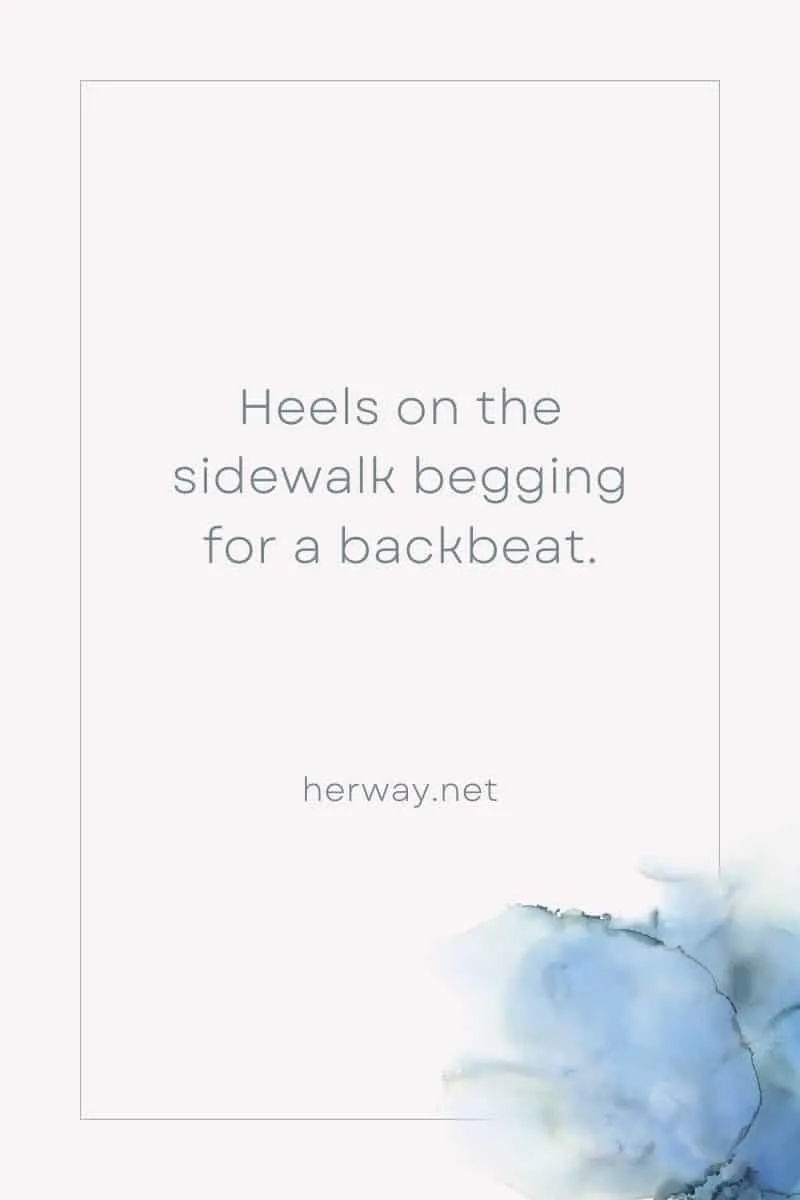 21. There are two ways of spreading light: to be the candle or the mirror that reflects it.
22. It's been a while since I saw a sky filled with stars. Do the city lights blind us, or is it a punishment for all our sins?
23. You, me, and the city lights? Is there anything more perfect than that?
24. It was the city lights and night stars that inspired her to shine brighter every day.
25. The rush of the city.
26. No sleeping in the city.
27. I'm just a small-town girl with big-city dreams.
28. All you need is love and skylines.
29. Wherever you go becomes a part of you somehow.
30. Cities force growth and make men talkative and entertaining, but they make them artificial.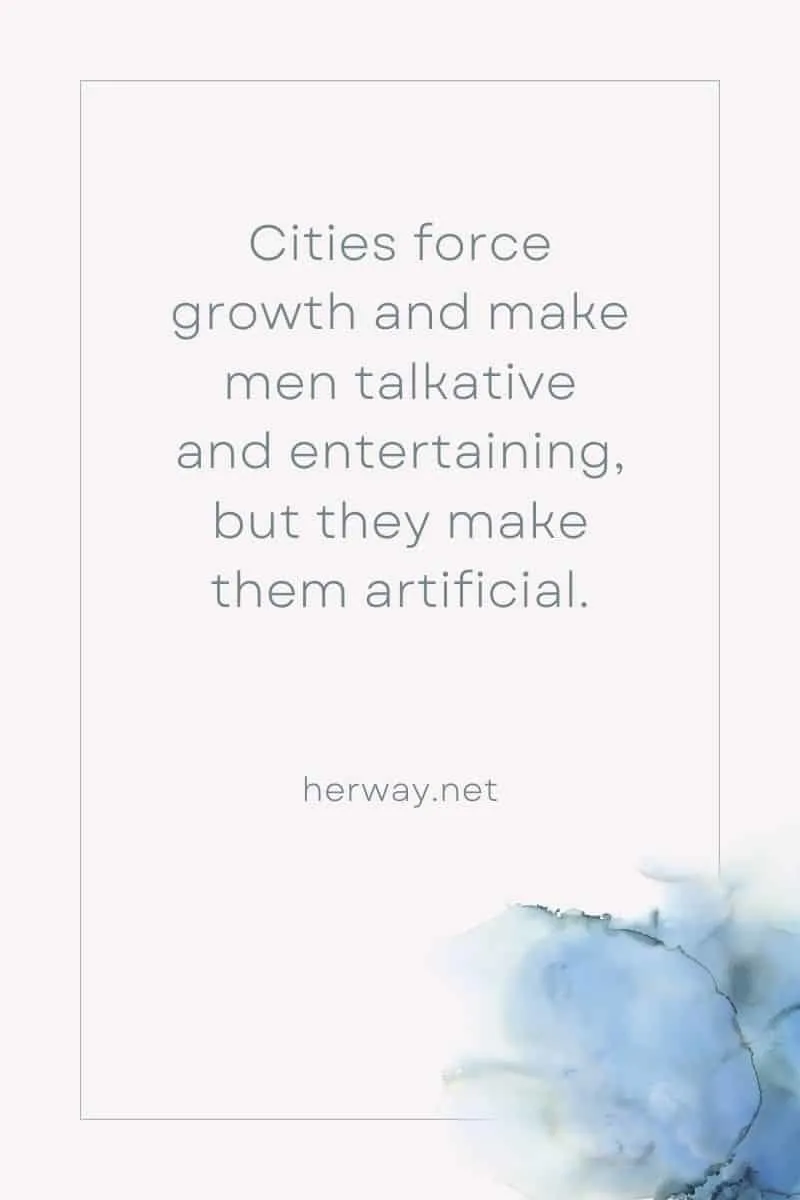 Lighthouse Captions And Quotes
What kind of list of light captions would this be without quotes and lines about lighthouses?
1. "I can think of no other edifice constructed by man as altruistic as a lighthouse. They were built only to serve." – George Bernard Shaw
2. A lighthouse is not interested in who gets its light! It just gives it without thinking! Giving light is its nature!
3. Be the lighthouse in someone else's storm.
4. Enjoying life one lighthouse at a time.
5. I wish I looked that good in stripes.
6. A lighthouse: lighting my life when no one else can.
7. It's a lighthouse thing. You wouldn't understand.
8. By the ocean is where I'm meant to be.
9. I live here now.
10. Morning sun & lighthouse fun.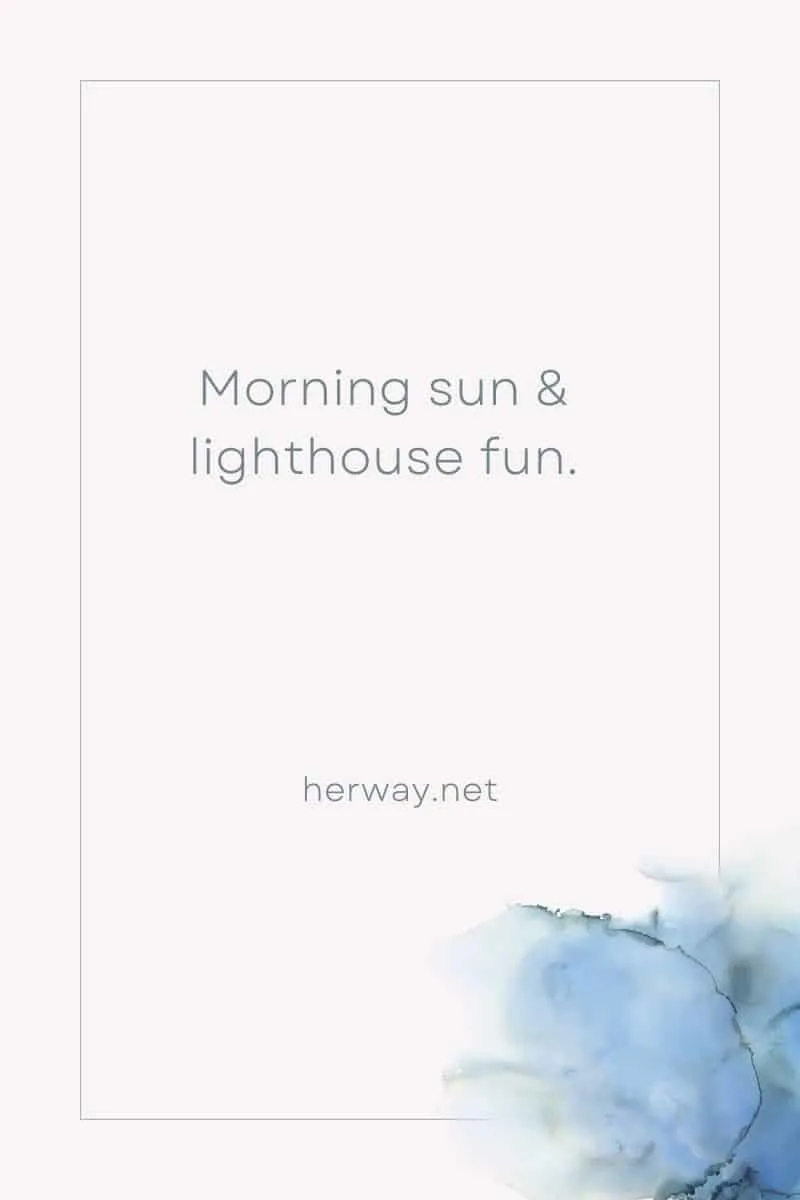 11. Are you shore that there's a lighthouse around here?
12. This lighthouse is the highlight of my trip.
13. "If I were to vow at all, it should be to build a lighthouse." – Benjamin Franklin
14. "The lighthouse that stands unintentionally stoic and tall and lights the way for those out at sea." – Buffy Sammons
15. This lighthouse is a real keeper.
16. "The dip of the light meant that the island itself was always left in darkness. A lighthouse is for others; powerless to illuminate the space closest to it." – M.L. Steadman
17. "We are told to let our light shine, and if it does, we won't need to tell anybody it does. Lighthouses don't fire cannons to call attention to their shining – they just shine." – Dwight L. Moody
18. "To be a lighthouse, you must be strong enough to resist every kind of storm, to every kind of loneliness, and you must have a powerful light inside you!" – Mehmet Murat Ildan
19. "She is like a revolving lighthouse; pitch darkness alternating with a dazzling brilliancy!" – Henry James
20. This lighthouse is about to get lit.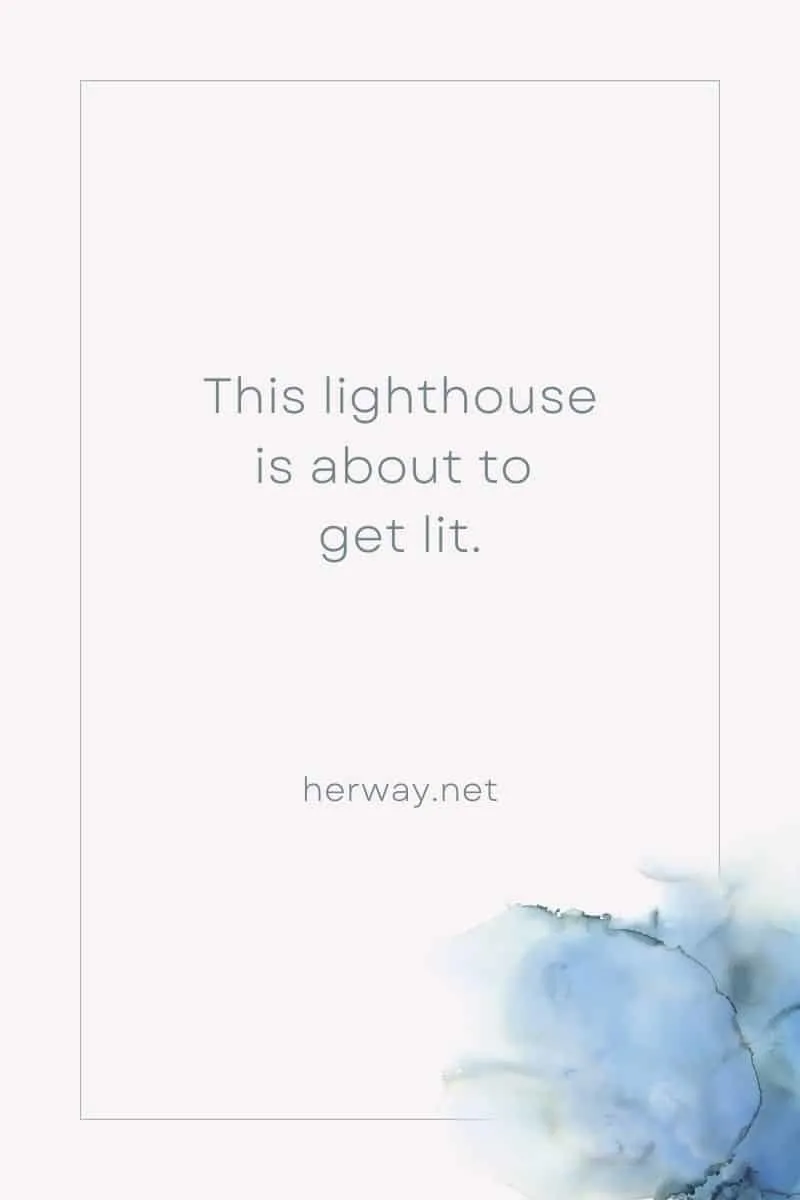 21. "I feel that we're all lighthouses, and my job is to shine my light as brightly as I can to the darkness." – Jim Carrey
22. "Let these eyes be a lighthouse. Let these arms be a safe harbor. Let this heart be a long-awaited shore." – Tiffany Aurora
23. We wanted to see the lighthouse, but we don't have the foggiest idea where it is!
24. "What does a lighthouse do? I ask myself. It never moves. It cannot hike up its rocky skirt and dash into the ocean to rescue the foundering ship. It cannot calm the waters or clear the shoals. It can only cast light into the darkness. It can only point the way. Yet, through one lighthouse, you guide many ships. Show this old lighthouse the way." – Lisa Wingate
25. "Are you looking for a lighthouse? Let me give you some advice: When you improve your own mind, you become your very own lighthouse!" – Mehmet Murat Ildan
Candlelight Captions
Candles will give a romantic, old-fashioned touch to all of your pics. If you add these candlelight captions underneath, you're good to go.
1. Fairy lights on winter nights.
2. "When the sun has set, no candle can replace it." – George R.R. Martin
3. Nothing like a candlelit bath.
4. It's time for a little re-wax-ation.
5. All the darkness in the world cannot extinguish the light of a single candle.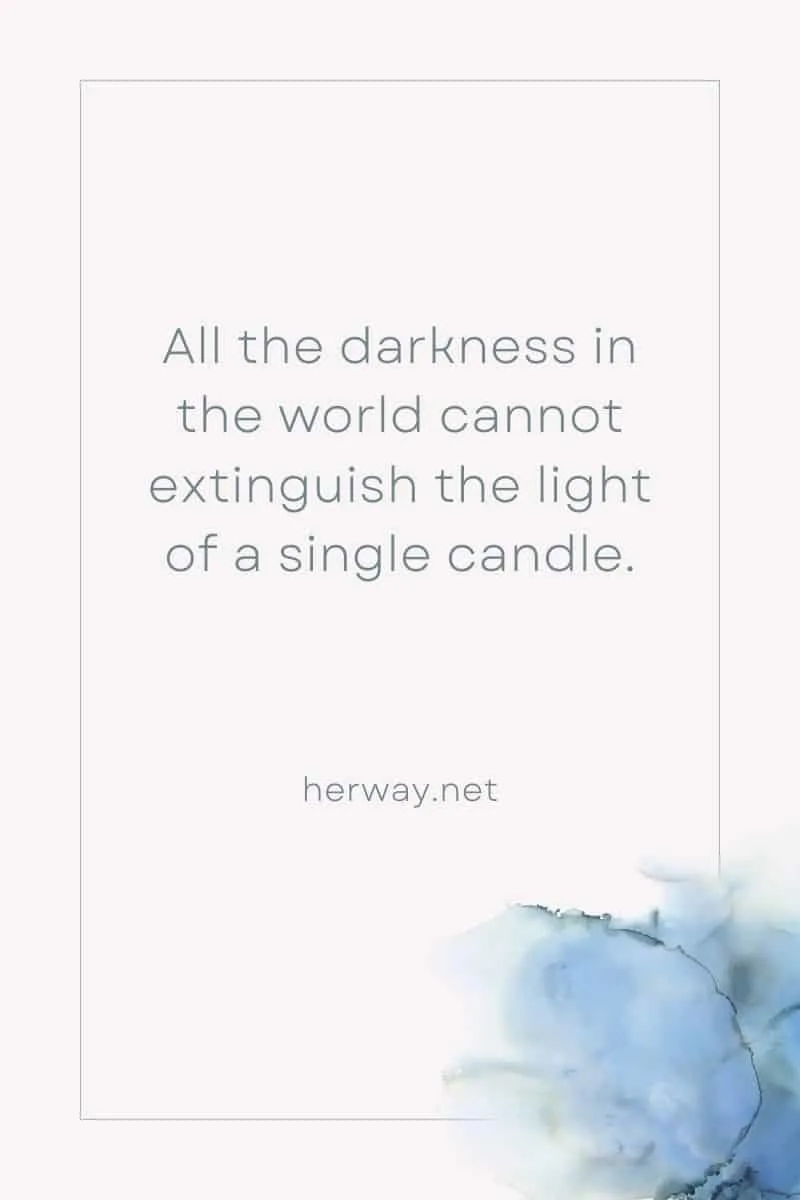 6. Spreading light; spreading the magic.
7. Curiosity is the wick in the candle of learning.
8. Thousands of candles can be lit from a single candle. Happiness never decreases by being shared.
9. Carry a candle in the dark. Be a candle in the dark. Know that you're a flame in the dark.
10. Good people are like candles. They burn themselves up to give others light.
11. Sparkle, shine, glimmer, and glow.
12. "How far that little candle throws its beams! So shines a good deed in a naughty world." – William Shakespeare
13. "Candlelight is your mood, your dream, and your delight." – Emily Dickinson
14. To light a candle is to cast a shadow.
15. Do not give them a candle to light the way; teach them how to make fire instead. That is the meaning of enlightenment.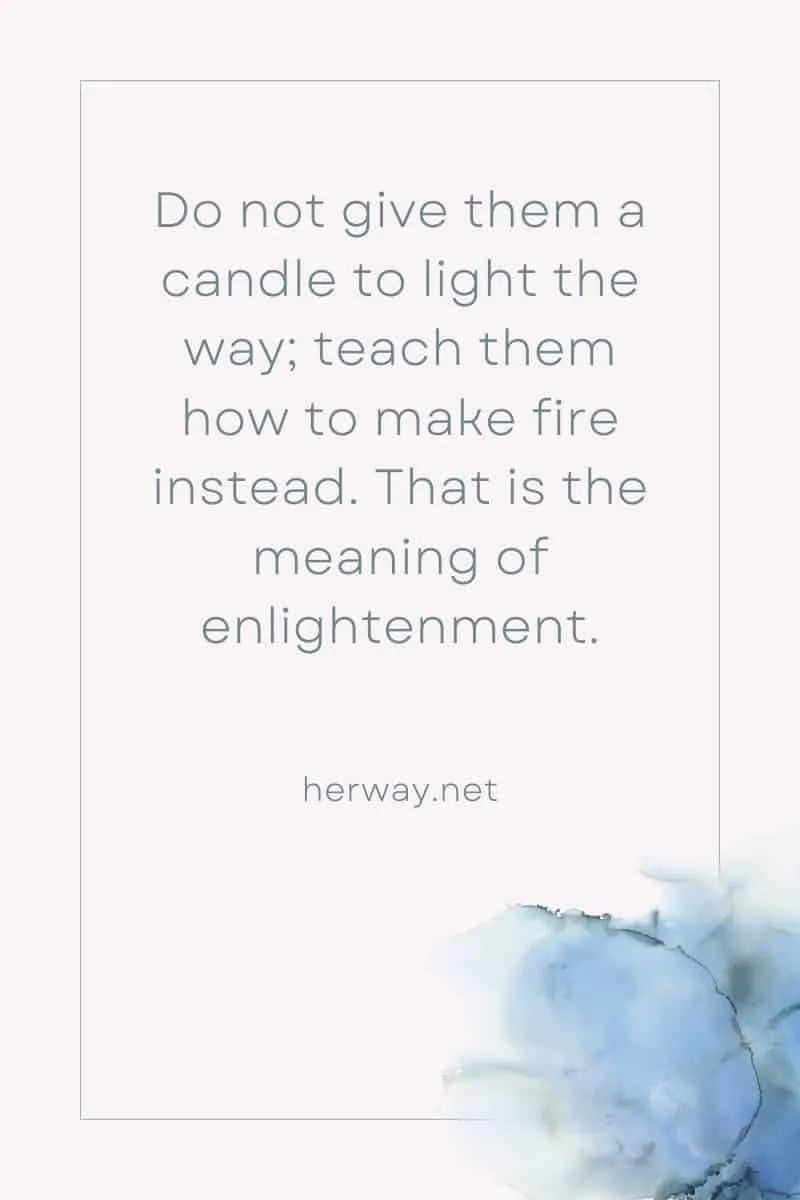 16. It's time to get that holiday-scented candle in your life.
17. A candle is a perfect thing for anyone who's into magical, transformative moments.
18. You can't candle how cozy this is.
19. A candle doesn't have to look for light, no matter how small it is.
20. A beautiful room is complete with a beautiful candle.
Neon Light Captions
Is there anything more fun than neon lights? I don't think so!
1. Neon lover since birth.
2. All you need is love and neon lights.
3. Be like a neon light, and quit hiding your magic.
4. If you need me, I'll be under the neon lights.
5. Were you a neon light in your past life?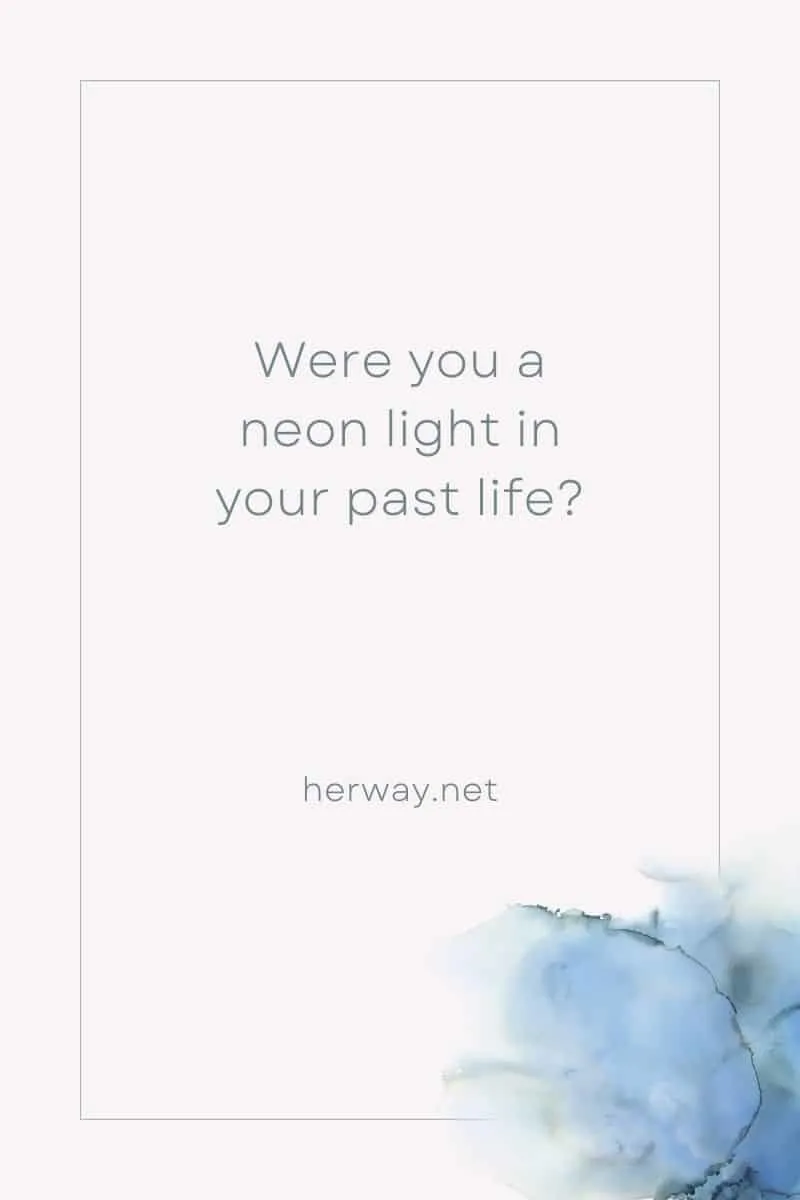 6. I'm glowing with the flow.
7. Let there be neon lights.
8. Shine bright like a neon sign.
9. This is a sign to take more selfies with neon lights.
10. Here's the neon sign you've been looking for.
What are light quotes?
These quotes about light will make you think! You can use each one of them as light captions for your pictures.
1. "Your path is illuminated by the light, yet darkness lets the stars shine bright." – J.L.W. Brooks
2. "No degree of worldly darkness can extinguish the glow of a soul's inner light." – Wes Fesler
3. "Nothing can dim the light that shines from within." – Maya Angelou
4. "There are darknesses in life and there are lights, and you are one of the lights, the light of all lights." – Bram Stoker.
5. "I will love the light for it shows me the way, yet I will endure the darkness for it shows me the stars." – Og Mandino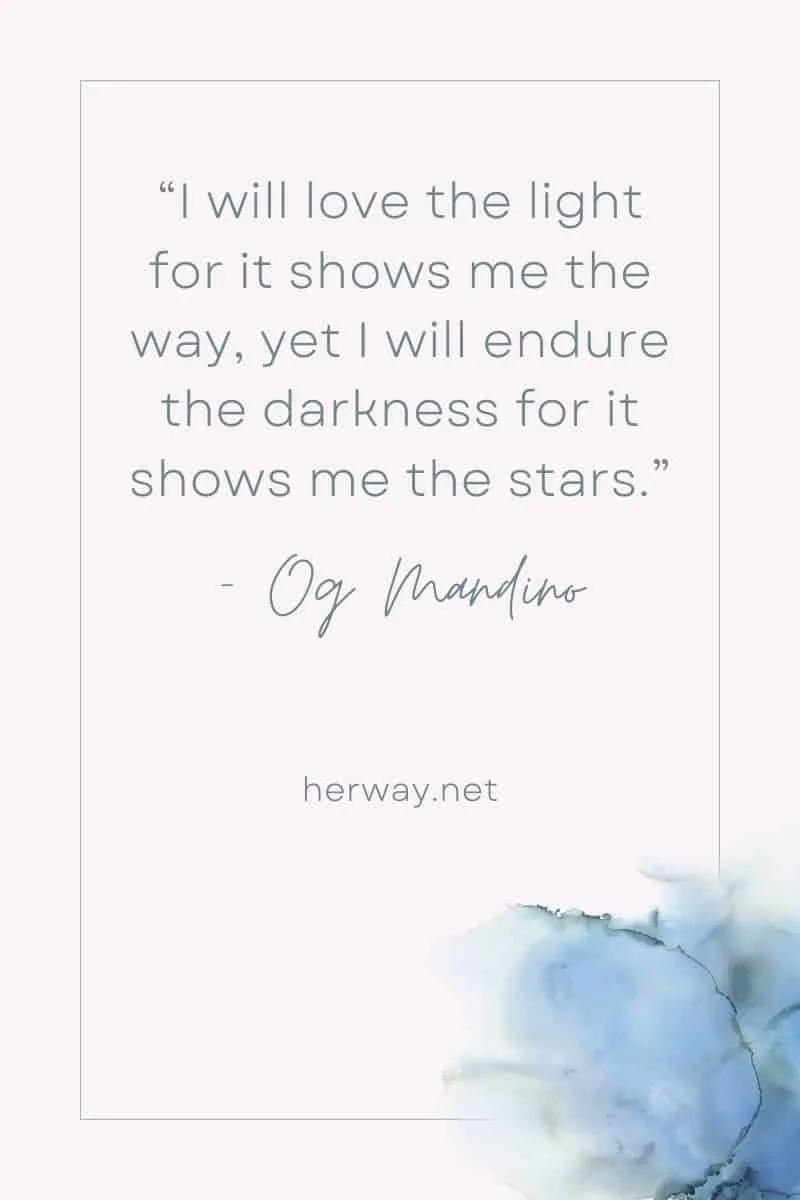 6. "Long is the way and hard, that out of Hell leads up to light." – John Milton, Paradise Lost
7. "If a man is to shed the light of the sun upon other men, he must, first of all, have it within himself." – Romain Rolland
8. "Happiness is always there. You just have to choose to see it. There's no point dwelling in the dark and ignoring the light of the stars." – Carrie Hope Fletcher
9. "The baby bat
Screamed out in fright,
'Turn on the dark,
I'm afraid of the light.'" – Shel Silverstein
10. "The Sun will rise and set regardless. What we choose to do with the light while it's here is up to us. Journey wisely." – Alexandra Elle
To Wrap Up:
I'm sure you liked these light captions – some of them were funny and some inspiring. Either way, the point is that you'll be able to use them on your Insta or other social media pages. All you have to do is take a good pic, and you're good to go!