Instagram captions are the coolest way to bring your photos to life.
Just like a picture tells a thousand words, a good caption adds an air of mystery to your photo and provides your followers with your state of mind in that particular moment in time!
Here, you will find everything you need (and more) when it comes to keeping your Instagram account fresh and interesting, and learn how to write the most perfect caption for whichever photo you choose to post.
I will share with you my all-time favorite quotes, sayings, and some badass one-word captions that you can use on selfies, friend photos, pics with bae, and many more!
You will find the best and funniest Instagram captions—some that are totally savage and some seriously cute and lovey-dovey.
And the best part of it all?
You can jump directly to your desired section and find exactly what you are looking for with just one click!
If you need an Instagram caption for a cool traveling photo, I got you! Perhaps you're in need of a cute friend caption? Look no further, it's right here! And if you want to show off your wicked sense of humor to your followers, there's plenty of funny captions that will do the trick!
Take a look at what I've got for you, jump straight to your favorite section and simply COPY and PASTE it to your photo to woo your friends and freshen up your Insta account!
1.What Is An Instagram Caption?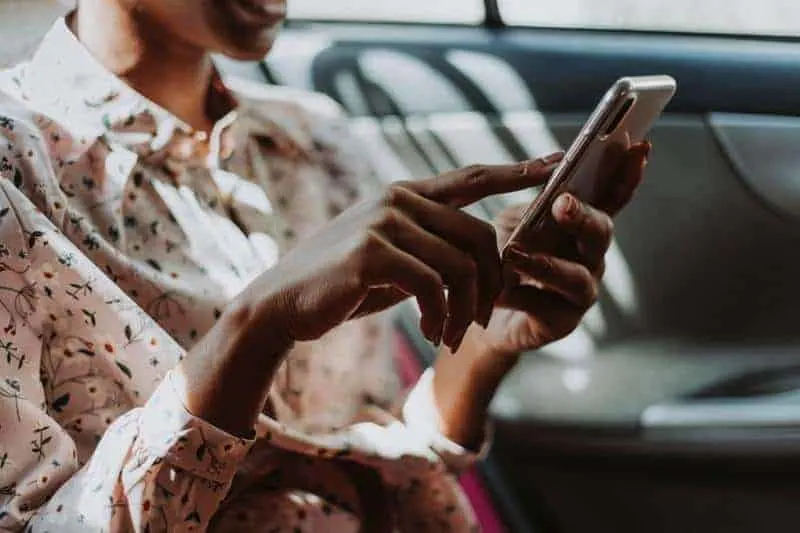 An Instagram caption is a text below your photo that explains what you've posted and provides your followers with more context if needed. It can contain emojis, hashtags, and tags.
Here's an explanation of an Instagram caption with an existing photo.
In the photo below, you can see a woman being one with Mother Nature, enjoying herself to the fullest.
You will notice in her Instagram caption that she is raving about the perks of traveling and all the good that comes of it.
She looks happy, relaxed, and without a care in the world.
And her caption explains her beautiful views on traveling and exposing oneself to new experiences! Who wouldn't want to be in her place right now, am I right?
How To Write Instagram Captions
2. Ask your followers a question
Instagram posts with the biggest engagement usually contain a caption with a question (therefore engaging the followers) and/or asking them to tag somebody they think would enjoy the post!
There are a few possible ways how you can do this.
· If you're currently enjoying a cocktail at a beautiful, sunny resort while admiring the most enchanting sunset you've ever seen, you can write something along the lines of:
''Oh, just sipping my Bloody Mary at the most heavenly place on earth, while watching the most breathtaking sunset I've ever witnessed! Anybody been here? What are your experiences?
#NotTooShabby #HeavenOnEarth''
· Or you may have just had an epiphany about life that has significantly improved your mindset and given you a totally healthy, positive new outlook on life, in which case you could write something like this:
''Once you realize that you are the creator of your own destiny and that your happiness depends on you and nobody else, you will thrive in the face of failure and take back control of your life!''
Tag a friend that really needs to hear this right now! #TagAFriendTuesday #WordsOfWisdom''
This way, you've asked your followers to tag a friend who would really benefit from this wise quote and help them if they're struggling. And that is a truly amazing use of an Instagram caption.
On the one hand, it gives your Instagram a larger audience and more potential followers due to that clever ''tag a friend'' idea, and it may actually help someone seize their day!
See also: Collection Of 292 Best Song Lyrics For Captions
3. Use Emojis To Help Get Your Message Across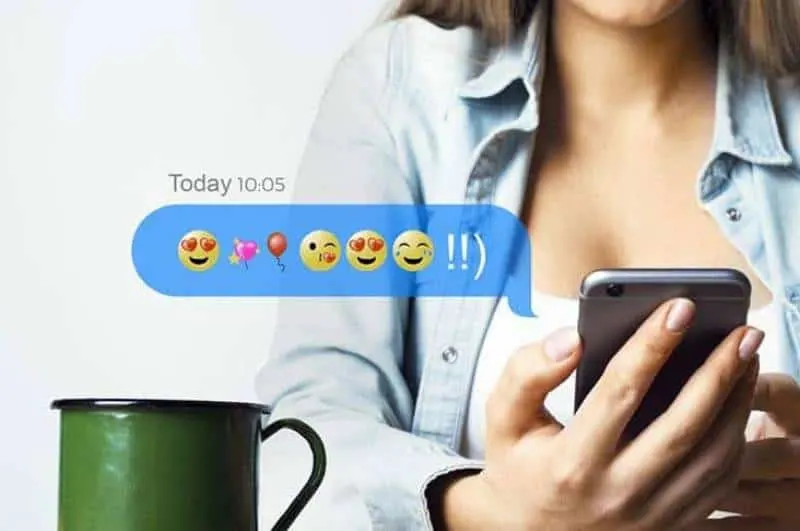 There is an endless collection of all kinds of emojis that can go along with your caption and offer a funny, cute or explanatory perspective to your words.
You can put a simple heart emoji that is the epitome of love, send a flirty kiss to bae with the lips emoji or send the cute pig emoji for when you're seriously overeating, but you're being a total goof about it.
The choices and possibilities are virtually never-ending, so browse through the endless collection, and have some fun with them.
4. Brainstorm Some Good Instagram Captions Before Finally Deciding On One
First, do some research into what exactly your followers are known to respond to best and what they want to see from you at the moment.
Do they go crazy on the ''like'' button when you post motivational quotes and words of wisdom? Or do they respond better to more laid-back, chill captions that show your fun, quirky side?
Try out a few captions first, and test the waters.
Once you see which posts are most visited and liked, decide to go in that direction, and give your followers what they want to see. The best way to do that is to simply let them show you themselves!
· It is advisable that you not underestimate the power of your words. Many of your followers actually read your Instagram captions word for word, so you don't want to disappoint them with something half-assed.
· Find something that will make your account more distinctive from all the others and try to stick to it. If you're a foodie, make it all about the food, your experiences and preferences. If you're into traveling, post beautiful shots of your favorite places.
· Once you find your niche, constantly work on improving on it and keeping your followers interested. That way, with time, you will gain many more of them, and you'll feel like the most badass bitch of Instagram.
Use this EPIC collection of Instagram captions to keep your followers glued to your account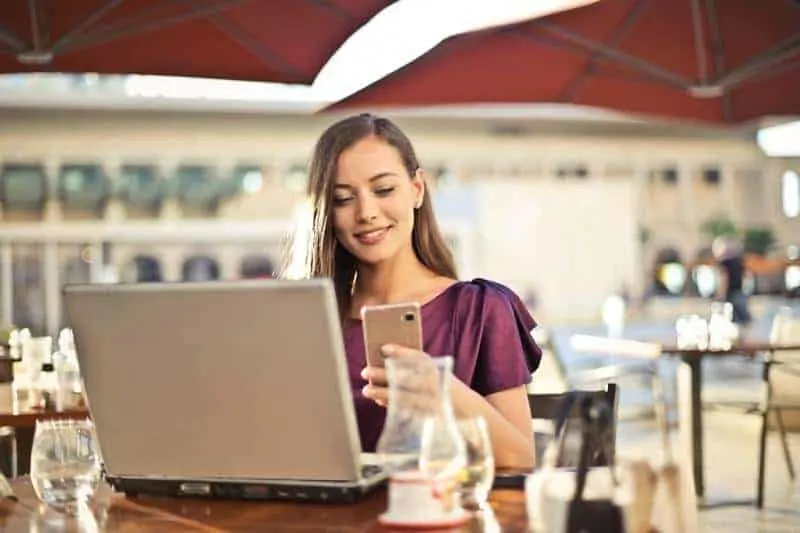 Here you will find the ultimate list of Instagram captions for all occasions. I've got you covered in all the departments that you could possibly need and more!
All you need to do is simply keep scrolling to find the coolest, funniest, and most badass quotes for your photos that will surely keep you coming back for more.
COPY your favorites, PASTE them to your desired photos, and let the captions do their magic. Simple as that!
Now that we've covered all the basics, let's get started.
INSTAGRAM CAPTIONS: 800+ MOST EPIC QUOTES FOR YOUR PHOTOS
1. Funny Instagram Captions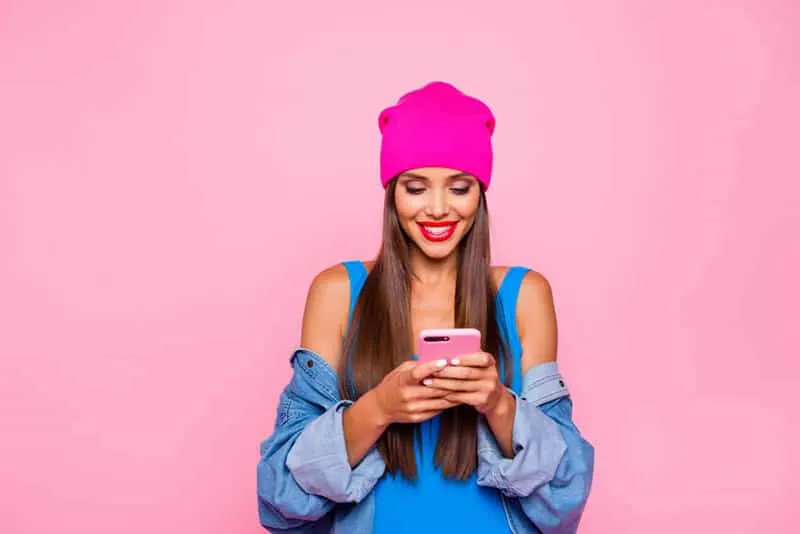 1. My excuse is that I'm young.
2. Hear about the new restaurant called Karma? There's no menu: You get what you deserve.
3. I don't know what's tighter, our jeans or our friendship.
4. Give me the chocolate and nobody gets hurt.
5. Cats have 32 muscles in each ear to help them ignore you. (A funny Instagram caption for cats!!)
6. Where are average things manufactured? The satisfactory.
7. I invented a new word: Plagiarism.
8. Whoever invented knock-knock jokes should get a "No Bell" prize.
9. "Made with love" means I licked the spoon and kept using it.
10. I keep pressing the spacebar, but I'm still on Earth.
11. If I won the award for laziness, I would send somebody to pick it up for me.
12. I had fun once; it was horrible.
13. Practice makes perfect, but then nobody is perfect so what's the point of practicing?
14. 1f you c4n r34d 7h15, you r34lly n33d 2 g37 l41d.
15. Did you hear about the mathematician who's afraid of negative numbers? He'll stop at nothing to avoid them.
16. Why don't scientists trust atoms? Because they make up everything.
17. Walking past a class with your friends in it.
18. Have you ever tried to eat a clock? It's very time-consuming.
19. Your secrets are safe with me… I wasn't even listening.
20. I liked memes before they were on Instagram.
21. I have lots of hidden talents. The problem is, even I can't find them.
22. I want someone who will look at me the same way I look at chocolate cake.
23. I'm a multitasking procrastinator. I can put off multiple things at once.
24. Never let anyone treat you like regular glue. You are glitter glue.
25. When nothing is going right, go left.
26. Gravitation cannot be held responsible for people falling in love.
See also: 120 Most Powerful Anime Captions And Quotes Of All Time
1. I'm not perfect, I'm original…
2. A selfie a day keeps the doctor away.
3. The only person you should try to be better than is the one you were yesterday.
4. Me, myself, and I.
5. You only live once, but if you do it right, once is enough.
6. I woke up like this!
7. How on earth do you make a good selfie?! Why do I always turn out like a goblin?
8. I don't always take a selfie, but when I do…
9. Just me.
10. The ugly selfie you deleted is the real you. Accept it!
11. ….lemme take a selfie
12. I was born to shine…and take selfies!
13. What do you think of this look?
14. Good morning world, here is my selfie you desperately asked for.
15. But first, let me take a selfie.
16. Sometimes you gotta be a beauty and a beast.
17. Selfie Sunday
18. May your day be as good as taking a perfect selfie on the first try.
19. Some people confuse crazy with passionate. Let me be clear—I'm bat shit passionate!
20. Lighten up, just enjoy life. Smile more, laugh more, and don't get so worked up about things.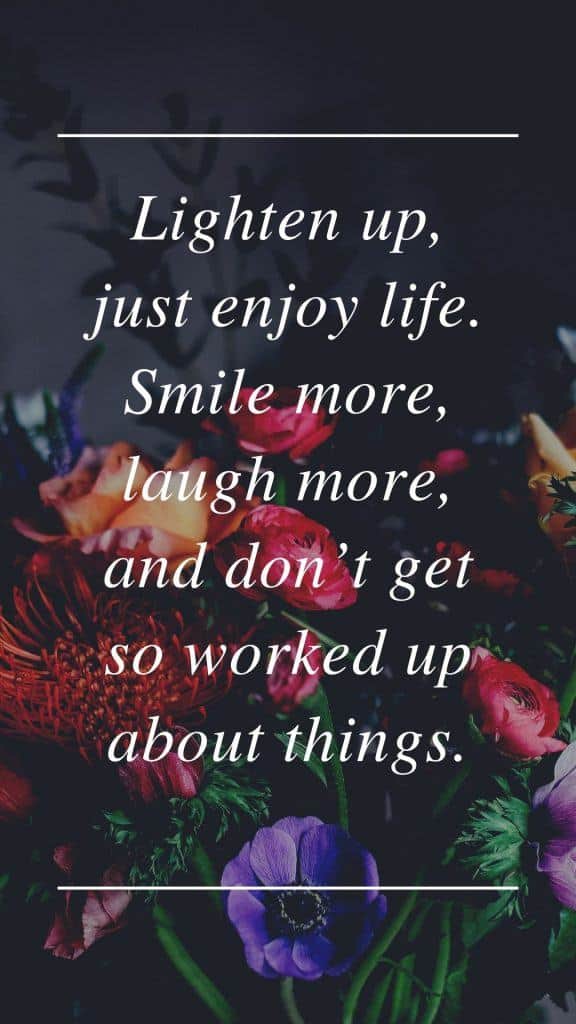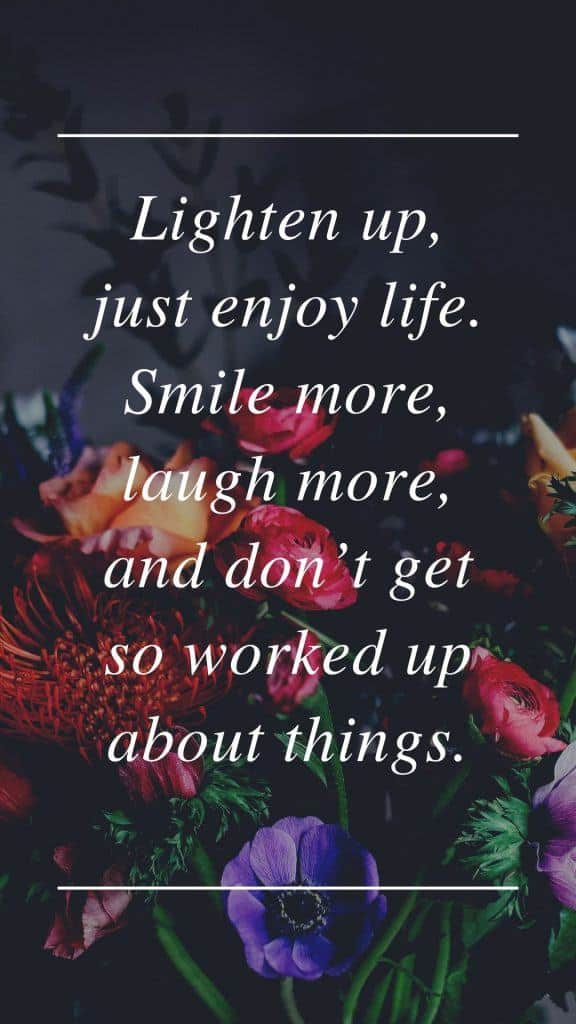 21. Things I do in the gym: 20% workout, 80% selfies!
22. But first, let me take a selfie
23. There are moments when everything is going well, don't be frightened…..It won't last, dear
24. I haven't posted a selfie in a while…
25. Me: *click*
26. Ooooh….that's why!
27. Well, no need to apologize then.
28. May your day feel as good as taking a perfect selfie on the first try.
29. Life is like photography; we develop from negatives!
30. Thick thighs, thin patience.
31. And it's all fun and games until somebody falls in love.
32. SO young, SO High.
33. Glazed eyes, empty hearts.
34. Love me now cause forevers don't last.
35. Things I used to trip on, I walk over now.
36. I like it better when my jeans are ripped up.
37. You can't airbrush personality.
38. A little contour and confidence.
39. If I can't wear my sneakers, I ain't going.
40. Flexing my complexion.
41. Fall in love with being alive.
42. Don't play hard to get; play hard to forget.
43. I am too full of life to be half loved.
44. Temptation isn't sin.
45. Many have an image of me; few get the picture.
46. Clever as the devil and twice as pretty.
47. Go wild for a while.
48. A happy soul is the best shield for a cruel world.
49. Escape the ordinary.
50. La vie est belle.
51. Darling, your looks can kill.
52. Right back to my worst behavior.
53. Where are you going? I said, "Onto better things".
54. Eyes are never quiet.
55. So just forget about the world; we're young tonight.
56. Didn't they tell you I was savage?
57. Never on schedule but always on time.
58. She acts like summer and walks like rain.
59. And I go crazy 'cause here isn't where I want to be.
60. Don't be afraid of your shadow; it's really just a constant reminder that there's light all around you.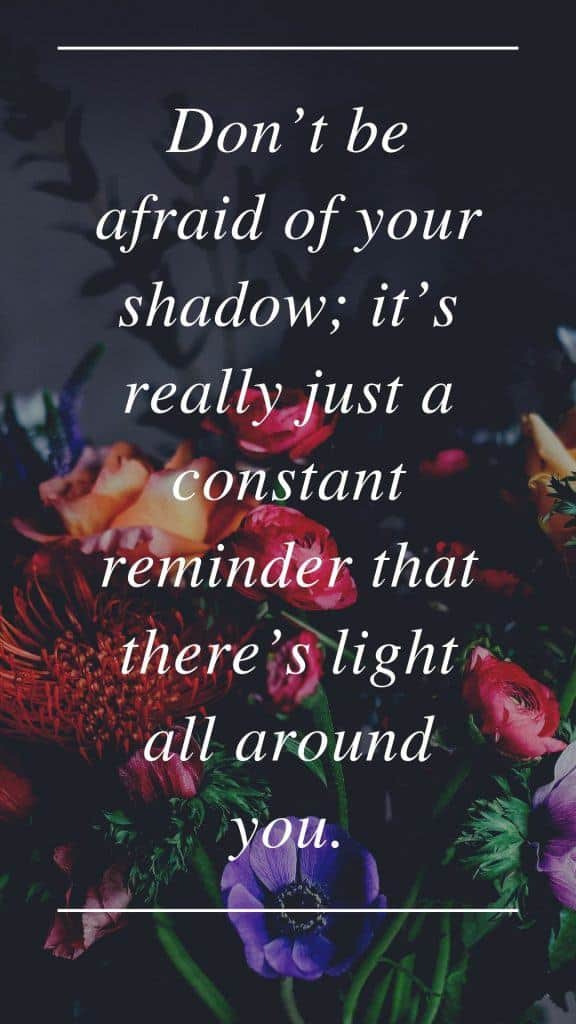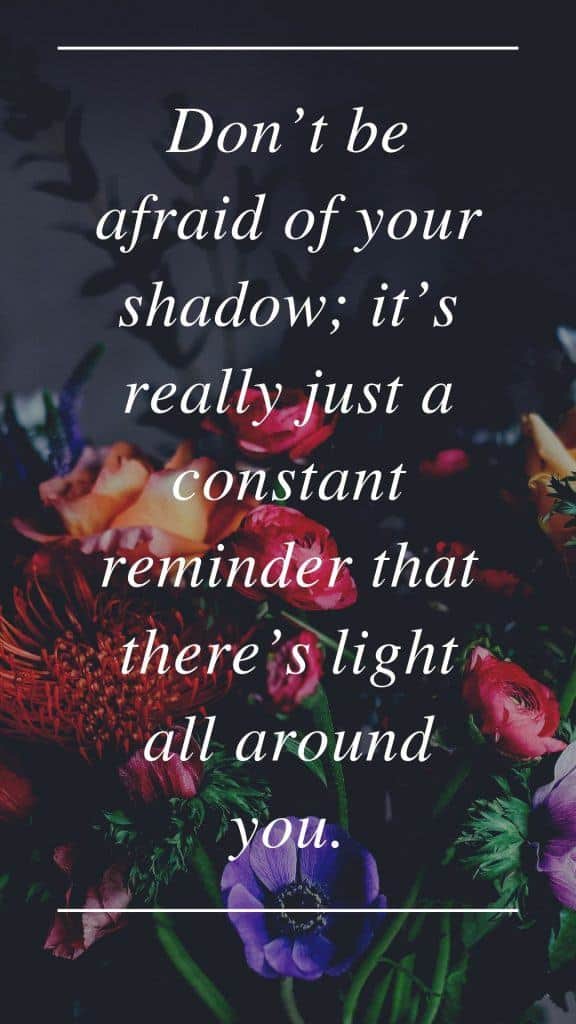 61. Ideal Sunday feels.
62. Quiet the mind, and the soul will speak.
63. I hope you never lose your sense of wonder.
64. "You may say I'm a dreamer, but I'm not the only one." – John Lennon
65. "Anything is possible with sunshine and a little pink." — Lilly Pulitzer
66. "I adore pink; it's very powerful. It makes you feel sweet and sexy." — Alessandro Michele
3. Cute Instagram Captions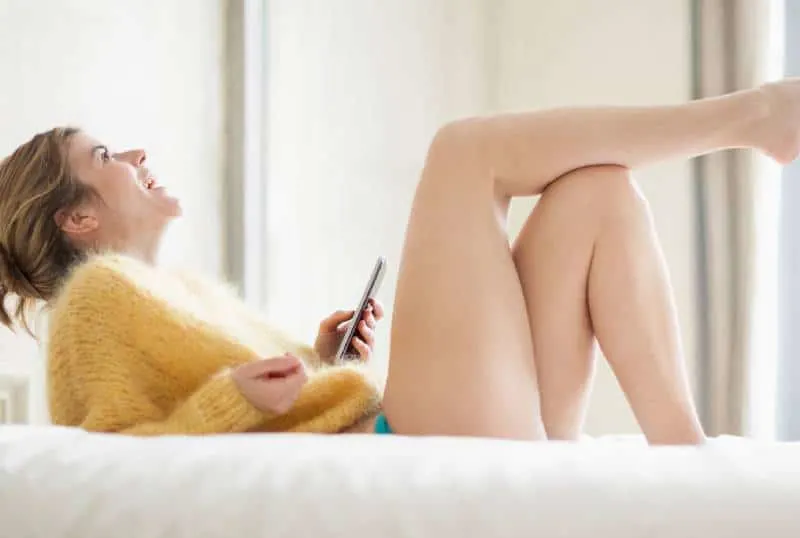 1. Every time I see you, I fall in love all over again.
2. You know you are happy when you catch yourself smiling, even when no one is around.
3. The best thing to hold onto in life is each other.
4. I am happiest when I'm right next to you.
5. I've fallen in love many times… but always with you.
6. Come live in my heart and pay no rent.
7. "Live life to the fullest." – Ernest Hemingway
8. Always wear cute pajamas to bed, you'll never know who you will meet in your dreams.
9. I know I am in love with you because my reality is finally better than my dreams.
10. My night has become a sunny dawn because of you.
11. I myself never feel that I'm sexy. If people call me cute, I am happier.
12. Your love is all I need to feel complete.
13. I believe in a lively disrespect for most forms of authority.
14. Everything looks cute when it's small.
15. "Life must be lived as play." – Plato
16. A real girl isn't perfect, and a perfect girl isn't real.
17. Wherever you go, go with all your heart.
18. There's nothing that can help you understand your beliefs more than trying to explain them to an inquisitive child.
19. I'd rather spend one moment holding you than a lifetime knowing I never could.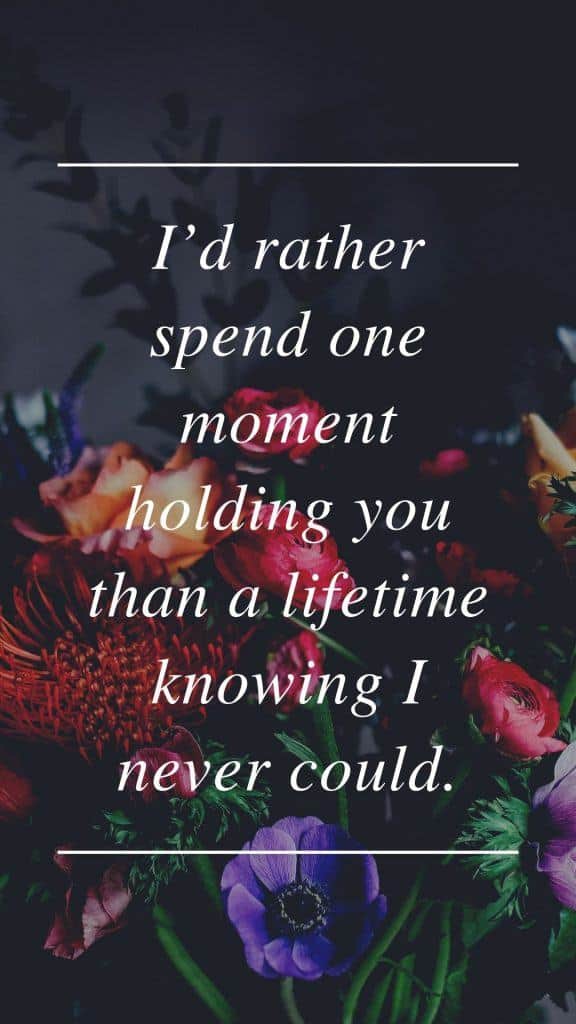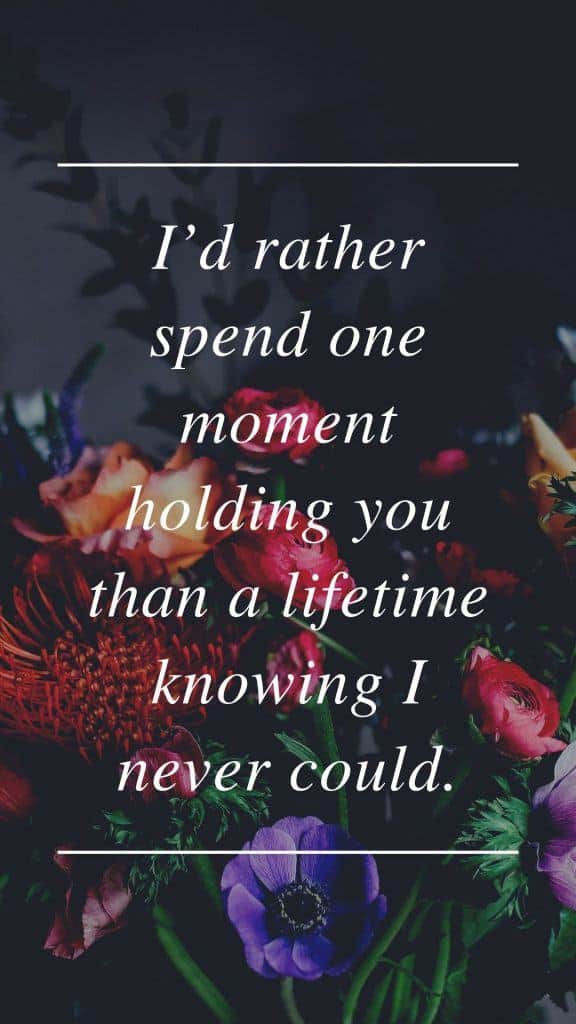 20. I am absolutely, definitely, positively, unquestionably, beyond any doubt, in love with you.
21. I will love you until the stars go out, and the tides no longer turn.
22. "In the book of life, the answers aren't in the back." – Charlie Brown
23. Don't try to be what you're not. If you're nervous, be nervous. If you're shy, be shy. It's cute.
24. In a sea of people, my eyes will always be searching for you.
25. "In the arena of human life, the honors and rewards fall to those who show their good qualities in action." – Aristotle
26. "Where there is love, there is life." – Indira Gandhi
See also: 191 Funny Engagement Captions, Song Lyrics, And Quotes
4. Instagram Captions For Friends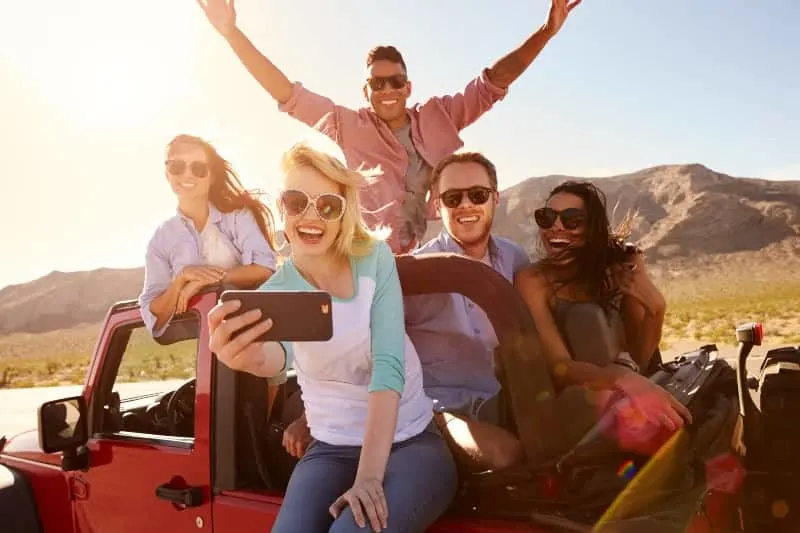 1. I never let my friends do stupid things…alone!
2. If you love a friend, let them go. If they come back with coffee, it was meant to be.
3. I like to hang out with people who make me forget to look at my phone.
4. Friendship is like peeing on yourself: everyone can see it, but only you get the warm feeling that it brings.
5. I cannot see heaven being much better than this.
6. I don't know what's tighter, our jeans or our friendship.
7. You don't have to be crazy to hang out with me… I'll train you.
8. I like to think I'm a pretty good friend. I love having a good time, and I enjoy being able to share those good times with others. – Jacob Batalon
9. Friends are like rainbows, always there to cheer you up after a storm.
10. Side by side or miles apart, real friends are always close to the heart.
11. " It takes a long time to grow an old friend." – John Leonard
12. Your crowd should be clapping loudest when you win. If they don't, look for a new crowd.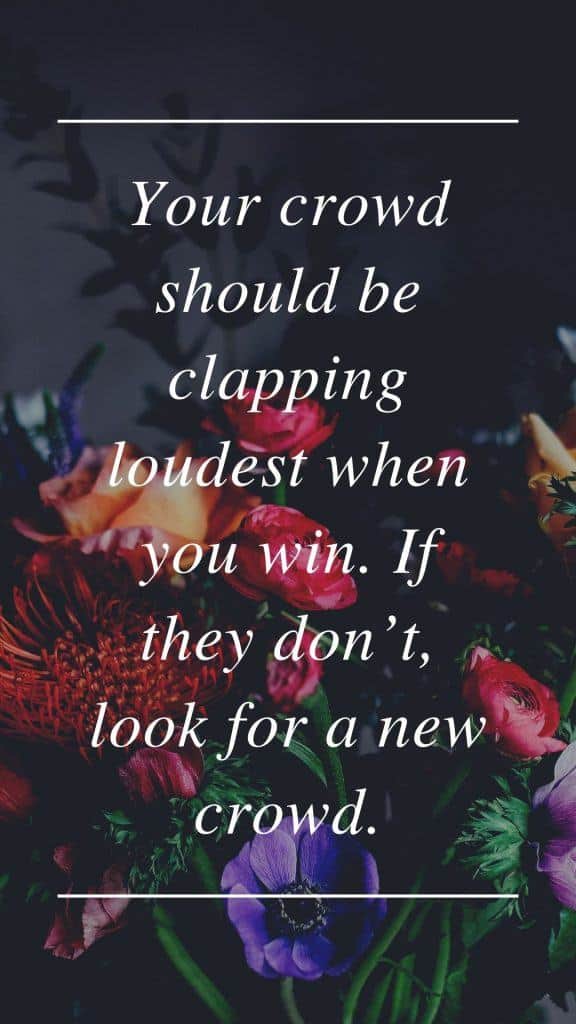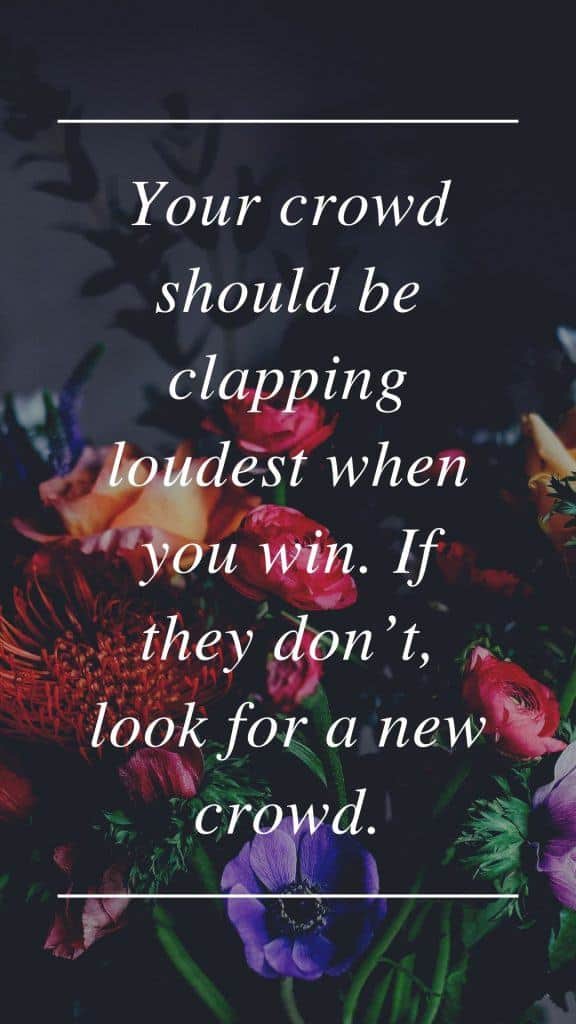 13. Pay close attention to people who don't clap when you win.
14. A real friend is one who walks in when the rest of the world walks out.
15. Friends are chocolate chips in the cookie of life!
16. Good friends show their love in times of trouble, not just in times of happiness.
17. As your best friend, I'll always pick you up when you fall—after I finish laughing.
18. "Friends can help each other. A true friend is someone who lets you have total freedom to be yourself – and especially to feel. Or, not feel. Whatever you happen to be feeling at the moment is fine with them. That's what real love amounts to – letting a person be what he really is." – Jim Morrison
19. Me and my best friend can communicate with just facial expressions.
20. Happiness is having a bunch of freaking awesome and crazy friends.
21. I'd walk through fire for my best friend. Well, not fire because that's dangerous. But a super humid room… well not too humid, because you know… my hair.
22. I made my Facebook name "Benefits," so when you add me now it says, "You're friends with Benefits."
23. You had me at "We'll make it look like an accident."
24. "Walking with a friend in the dark is better than walking alone in the light." – Helen Kellera
25. "True friendship multiplies the good in life and divides its evils. Strive to have friends, for life without friends is like life on a desert island… to find one real friend in a lifetime is good fortune; to keep him is a blessing." – Baltasar Gracian
26. "The only way to have a friend is to be one." – Ralph Waldo Emerson
27. "Don't walk behind me; I may not lead. Don't walk in front of me; I may not follow. Just walk beside me and be my friend." – Albert Camus
5. Captions For Pictures Of Yourself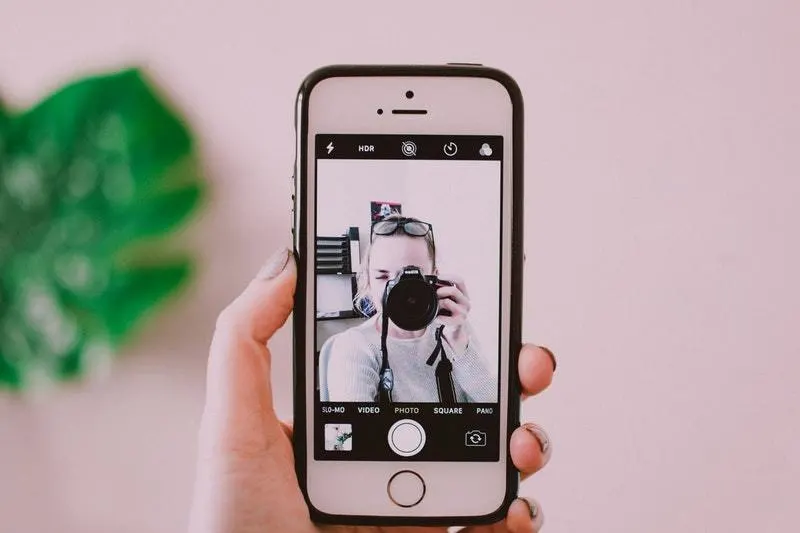 1. I never lose. Either I win or I learn.
2. I will win, not immediately but definitely.
3. I am ME; that is my power.
4. I'm a direct descendant from awesomeness.
5. God is really creative. I mean..Just look at me.
6. I am Beautiful just the way God made me.
7. Quit trying to fix me; I am not broken.
8. Who cares? I'm AWESOME..!!!
9. Yes, I'm crazy. Normal is boring for me.
10. Be a FRUIT LOOP in a world full of CHEERIOS.
11. I can. I will. End of story.
12. Grow through, what you go through.
13. If nothing goes right, try going left!
14. Follow your hopes and not your fears.
15. Don't be afraid to just be yourself.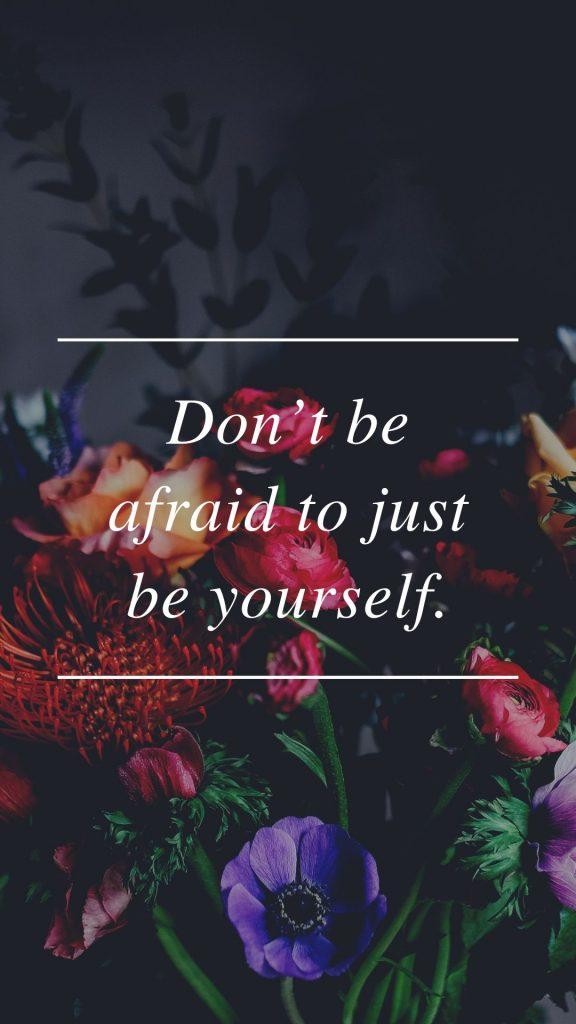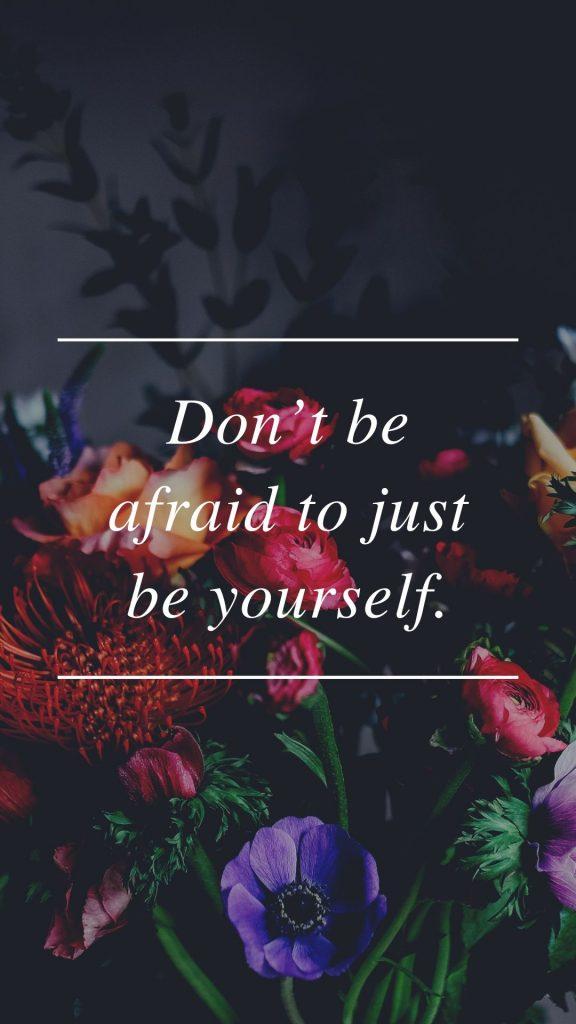 16. I didn't change, I just found myself.
17. My life has changed, and I'm changing with it.
18. It's cool being me.
19. Take me as I am or watch me as I go.
20. Living my life in my style.
21. You couldn't handle me even if I came with instructions.
22. Don't study me; you won't graduate.
23. Thank you for not judging me.
24. Judge me when you are perfect.
25. Live life doing what you love, not what impresses others..
26. Live, don't just exist.
27. Just make sure to love life.
28. Always look on the bright side of life.
29. If you get tired, learn to rest not to quit.
30. Have more than you show, and speak less than you know.
31. Be a little more you, and a lot less them.
32. Different doesn't mean wrong.
33. Stay true to you, and you will end up incredibly happy.
34. You have to go on and be crazy. Craziness is like heaven.
35. Stressed spelled backwards is Desserts.
36. Darling, don't forget to fall in love with yourself first.
37. Surround yourself with those who make you happy.
38. The time you feel lonely is the time you most need to be by yourself.
39. Don't wait for something outside of yourself to make you happy in the future.
40. Live for the moments you can't put into words.
6. Best Friend Instagram Captions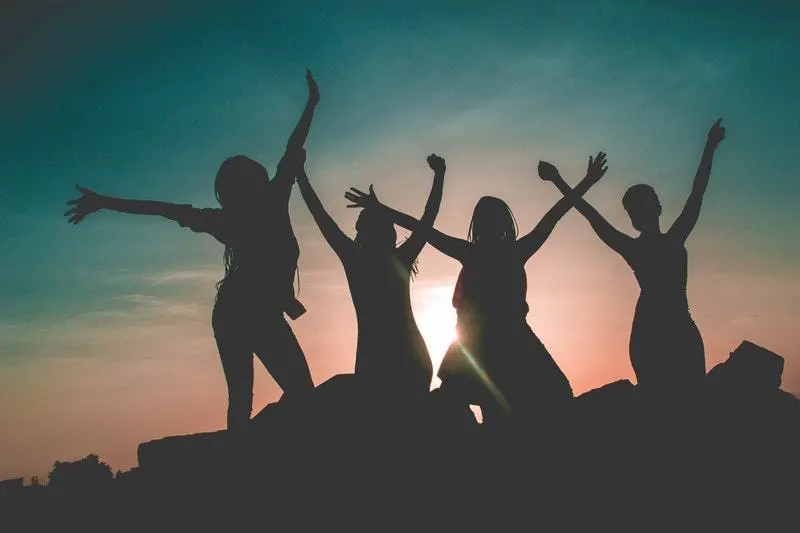 1. Friends 'till the end.
2. A true friend is one soul in two bodies.
3. Your vibe attracts your tribe.
4. Friends don't let friends do silly things alone.
5. I'll even send you the photos I look bad in.
6. Besides chocolate, you're my favorite.
7. Love is beautiful; friendship is better.
8. Every girl needs a boy best friend.
9. No friendship is an accident.
10. I love my crazy best friends.
11. Life is better with true friends.
12. Friends become our chosen family!
13. Live for the moments you can't put in words.
14. Good Times + Crazy Friends = Great Memories!
15. Life was meant for best friends and good adventures!
16. I don't know what I did to deserve a best friend like you.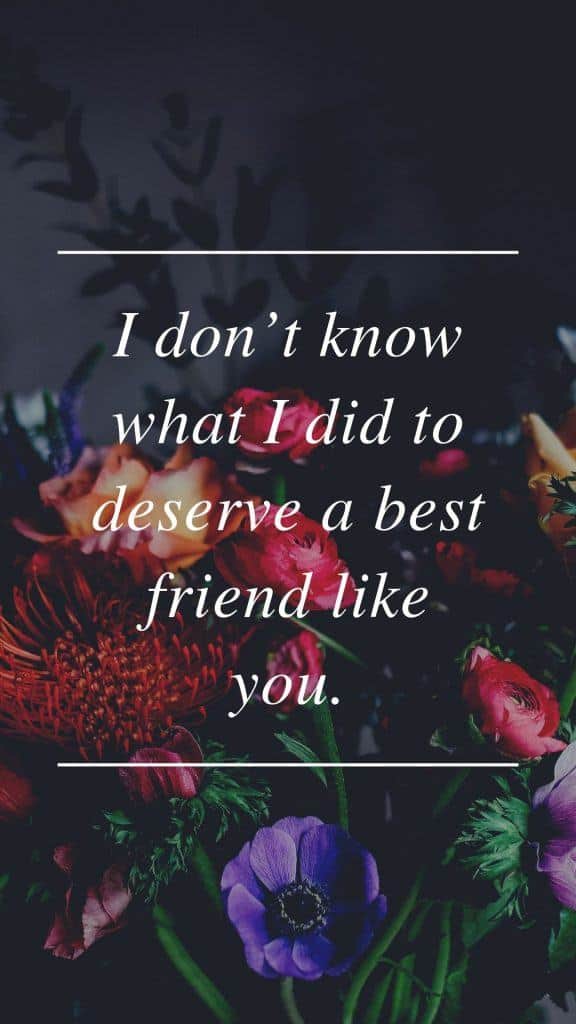 17. Meet my Partner in Crime!
18. Forever and Always.
19. Rain or Shine.
20. You are my sunshine on a rainy day.
21. You drive me crazy, but I love it.
22. Best friend? Nah. She's my sister.
23. Life's too short, and so are we.
24. You're the Betty to my Veronica.
25. Always better together.
26. Victoria's Secret models, we comin' for your careers.
27. We don't see any competition.
28. Real queens fix each other's crowns.
29. The sunshines of my life.
30. Pizza and you are all I need.
31. On our worst behavior.
32. Let's wander.
33. The bags under our eyes are Gucci.
34. Reality called, school's back, so we hung up.
35. And so the adventure begins…
36. You CAN sit with us.
37. Friends who slay together, stay together.
7. Instagram Captions For Guys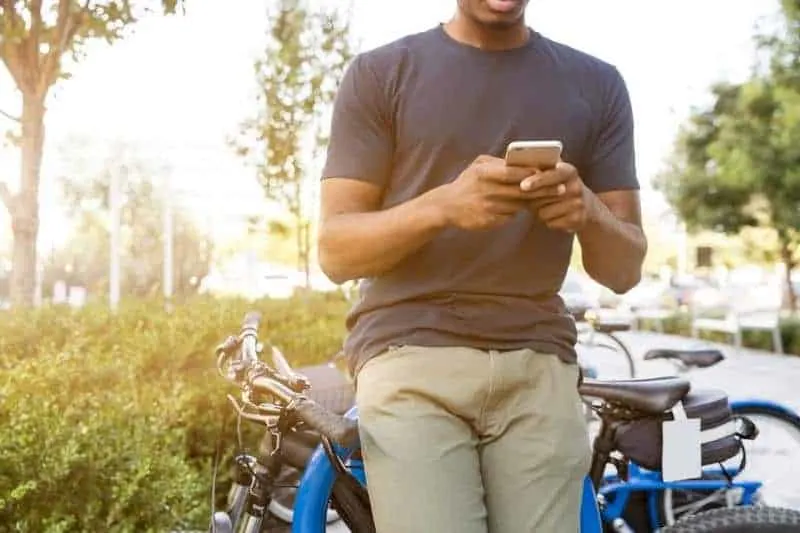 1. Being pissed off gets old. I'm just at a whole new 'fuck it' level.
2. Before you come, think once.
3. 50% Savage. 50% Sweetness.
4. My downfall will always be my lust for pretty things.
5. It is hard to find sweet moments in bitter ones.
6. Her attitude is savage but her heart is gold.
7. I found that time can heal everything.
8. Rolling with the homies.
9. "Well-behaved women rarely make history" – Eleanor Roosevelt
10. I do not want to be alone from now.
11. We got that Friday feeling.
12. Befriend your pain; it's there to help you grow.
13. Like the way you are.
14. When you are downie, eat a brownie.
15. Own what's yours or else others will try to.
16. Live today, leave the rest for tomorrow.
17. All we have is NOW.
18. Midnight has its way of making loneliness feel like love.
19. 24/7 diet campaign.
20. Be a Warrior not a Worrier.
8. Short Instagram Captions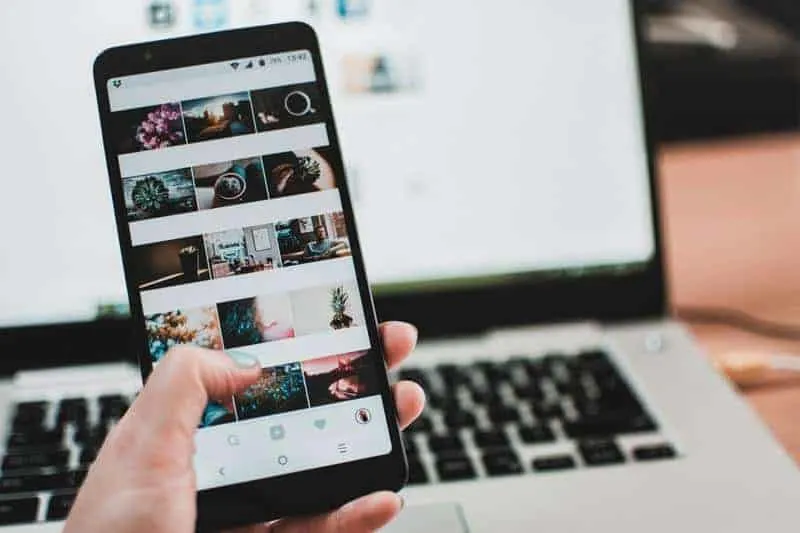 1. Smile…it confuses people!!
2. Life is Short – Talk Fast!
3. The best is yet to come.
4. Fear is only temporary. Regrets last forever.
5. Burn for what you love.
6. If you never go, you will never know.
7. I am so tired of love songs. Oh, awesome, Ed Sheeran is on…
8. The World is yours.
9. Put in work. Believe in it.
10. Your loss, babe.
11. Let's just be who we really are.
12. Do what makes your soul shine.
13. Life is way to short for bad vibes.
14. I'm walking on sunshine.
15. Little by little.
16. Beautiful things don't ask for attention.
17. Namastay in bed.
18. Be a nice human.
19. Risking is better than regretting.
20. Hot Chocolate weather.
21. Life is short; wear cute shoes.
22. Sea you in the morning.
23. Worry less smile more.
24. Dream without fear; Love without Limits.
25. Wanderlust and city dust.
26. Oh darling, after all, all you have is yourself.
27. A balanced diet is chocolate in both hands.
28. Short, Sassy, Cute and Classy.
29. Be groovy or leave, man.
30. Live a good story.
31. Focus on the good.
32. Let the beauty of what you love be what you do.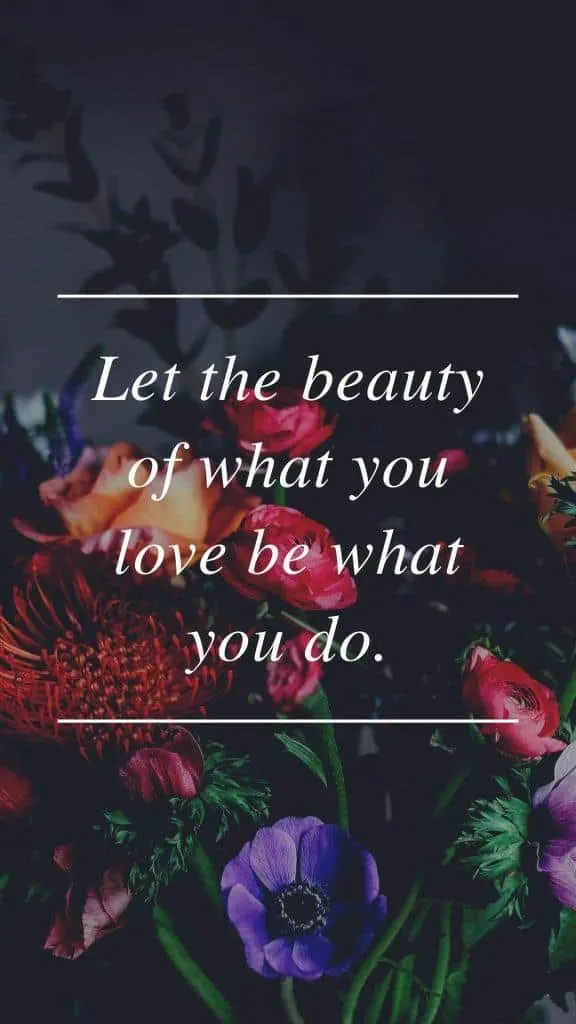 33. Salty but sweet.
34. More issues than Vogue.
35. The best is yet to come.
36. The dream is free; the hustle is sold separately.
37. Chill.
38. Screw perfect.
39. All good things are wild and free.
40. There is no beauty without some strangeness.
41. These are the days we live for.
42. Great things never come from comfort zones.
43. Life happens; coffee helps.
44. I belong deeply to myself.
45. Life is better when you're laughing.
46. Do ya thing b.
47. Why so serious?
48. Your vibe attracts your tribe.
49. Short, sassy cute & classy.
50. Don't ever let anyone dull your sparkle.
51. It was always you babe. I didn't want to have to find…
52. The Mondayest Tuesday ever.
53. There are no shortcuts to any place worth going.
54. I'm fine; I'm just not happy.
55. Grow through what you go through.
56. The future is bright.
57. Not everyone will get it. Move on.
58. May your day feel as good as taking a perfect selfie on the first try.
59. Got that sunshine in my pocket.
60. 50% savage; 50% sweetheart.
61. Nothing kills you like your mind.
62. The good things in life are better for you.
63. Sometimes, we survive by forgetting.
9. Savage Instagram Captions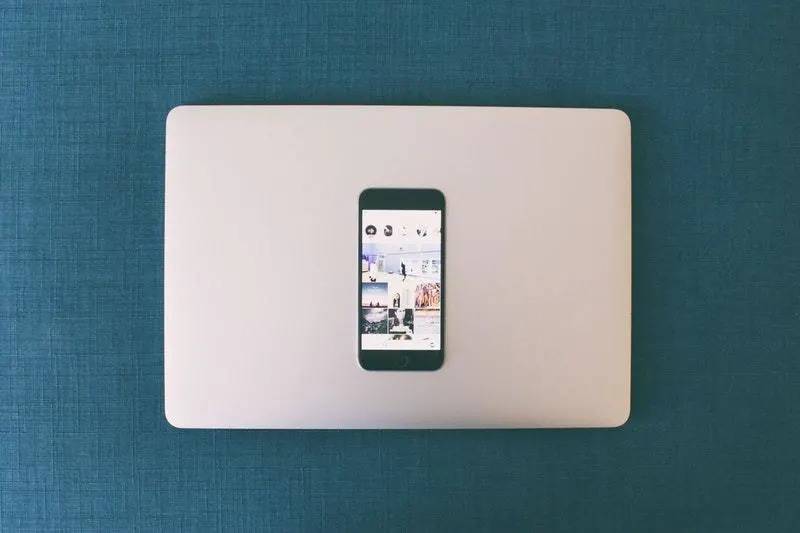 1. My mascara's too expensive to cry over stupid boys like you.
2. Life goes on—with or without you.
3. I'm just at a whole new 'fuck it' level.
4. You can't do epic shit with basic people.
5. Don't mistake my kindness for weakness, bitch.
6. I am Fiji water. You are toilet water.
7. Proof that I can do selfies better than you.
8. Her attitude is savage, but her heart is gold.
9. I know I'm a handful, but that's why you got two hands.
10. You're the type of boy I'd make a sandwich for.
11. If Karma doesn't hit you, l gladly will.
12. Revenge? Nah, I'm too lazy. I'm going to sit here and let Karma fuck you up.
13. Turn ya savage up and lose ya feelings.
14. As lost as Alice; As mad as the Hatter.
15. My lips are the gun. My smile is the trigger. My kisses are the bullets. Label me a killer.
16. I love the sound you make when you shut up.
17. Make them stop and stare.
18. Karma's just sharpening her nails and finishing her drink. She says she'll be with you shortly.
19. Treat me like a joke, and I'll leave you like it's funny.
20. Bitch, I want to slap you, but I don't know in which face.
21. The trash gets picked up tomorrow. Be Ready.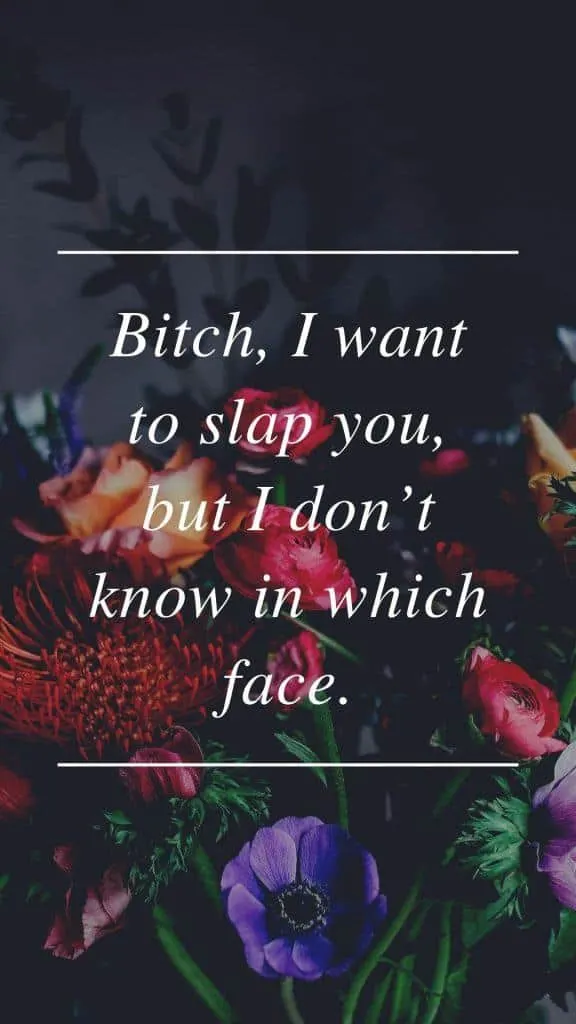 22. 50% Savage, 50% Sweetheart.
23. I know looks aren't everything, but I have them just in case.
24. Don't stand too close to the heater babe. Plastic melts.
25. Raindrop. Drop top. All I do is eat non-Stop.
26. Be a badass with a good ass.
27. Catch flights, not feelings.
28. Do ya thing b.
29. Be a little more you, and a lot less them.
30. But my personality lit.
31. Sometimes you've got to be a beauty and a beast.
32. You were my cup of tea, but I drink champagne now.
33. They say good things take time… That's why I'm always late.
34. Braless is flawless.
35. Beauty attracts the eye, but personality captures the heart.
36. Too glam to give a damn.
37. I just don't want to look back and think: "I could've eaten that."
38. Hella heart eyes for you.
39. Queens don't compete with hoes.
40. Just like the alphabet, Bitch. I come before U.
41. You look like something I drew with my left hand.
42. There's no "we" in fries.
43. I'm not always sarcastic; sometimes I'm sleeping.
44. So blunt you can smoke my truth.
45. Me every day: Slay; Me in December: Sleigh.
46. I had to let go of us to show myself what I could do.
47. Humble with just a hint of Kanye.
48. Shut up. I wear heels bigger than your dick.
49. Just wing it. Life, Eyeliner, Everything.
50. I am 99% angel, but oh, that 1%…
51. I'm suffering an extreme case of not being Beyonce.
52. I've always loved the idea of not being what people expect me to be.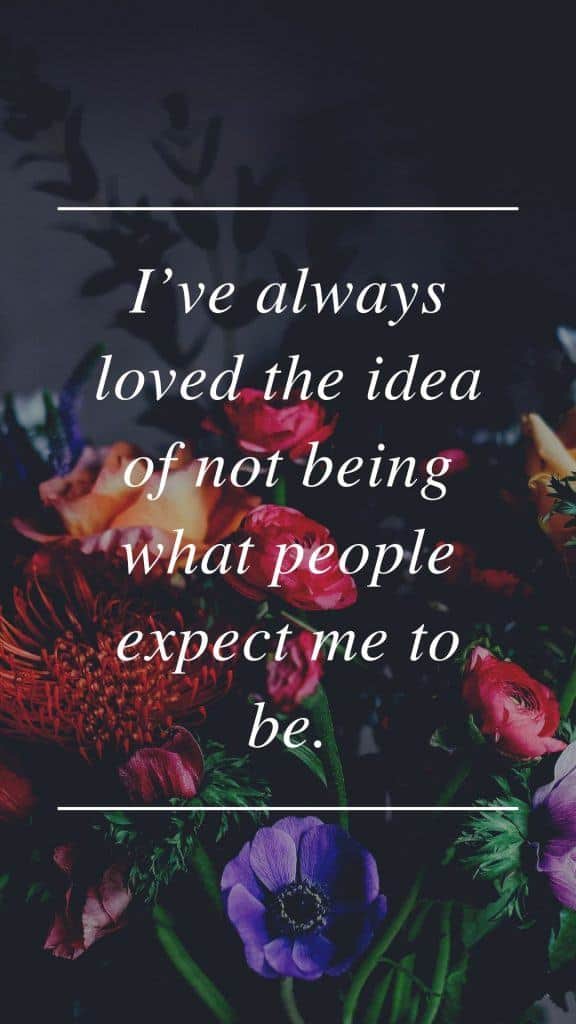 53. The uglier the snapchat, the closer the friendship.
54. Catch flights, not feelings.
55. Nothing but blue skies.
56. LIfe is better when you're laughing.
57. Make peace with your broken pieces.
58. Please sign in the air like I'm Nixon.
59. My life feels like a test I didn't study for.
60. She got mad hustle and dope soul.
61. I got a good heart but this mouth.
62. Bitch please, your birth certificate is an apology letter from the condom factory.
63. Your biggest hater could be your closest friend. People pretend well.
10. Cute Instagram Captions For Couples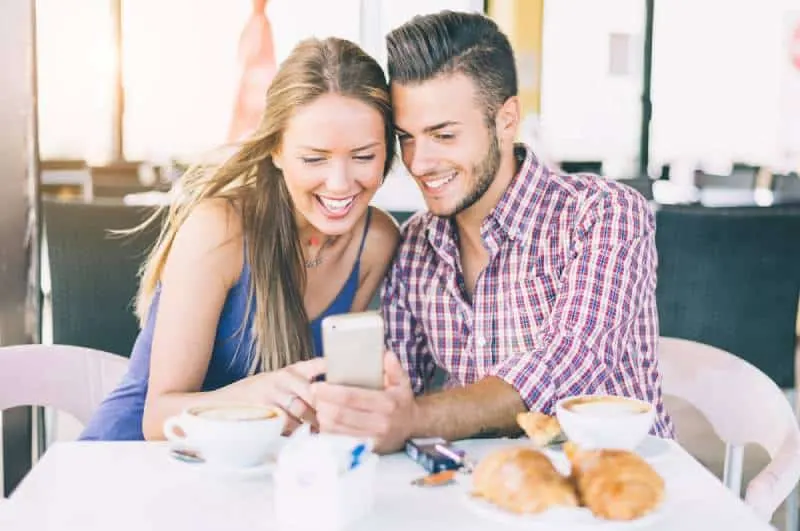 1. What made you fall for him? He never asked me to justify my past.
2. I want a relationship like "Tom & Jerry": fight daily, still can't live without each other.
3. You can't rush something you want to last forever.
4. Sometimes I can't see myself when I'm with you. I can only just see you.
5. You want to know who I'm in love with? Read the first word again.
6. My wife dresses to kill. She cooks the same way.
7. Save water: shower together
8. One day you will kiss a man you can't breathe without and find that breath is of little consequence.
9. Love assures us that we will never be alone.
10. I miss you like the deserts miss the rain!
11. I used to think I knew exactly what I wanted in the perfect soulmate. I was wrong, because you are even better than what I ever imagined.
12. LOVE is when two hearts become one. TRUE LOVE is when two souls become one.
13. It is one thing to fall in love. It's another to feel someone else fall in love with you and to feel a responsibility toward that love.
14. I knew the second I met you that there was something about you I needed. Turns out it wasn't something about you at all. It was just you.
15. I don't care how hard being together is—nothing is worse than being apart.
16. There is never a time or place for true love. It happens accidentally, in a heartbeat, in a single flashing, throbbing moment.
17. "So, I love you because the entire universe conspired to help me find you." – Paulo Coelho
18. One word frees us of all the weight and pain of life: That word is love.
19. We go together like copy and paste.
20. I always thought perfect couples only exist in books and movies. That changed when I met you.
21. I love making memories with you.
22. Your love is all I need to feel complete
23. "Love is a two-way street constantly under construction." – Carroll Bryant
24. Love is not perfect. It is what makes it perfect.
25. You are the compass that guides me in life.
26. I am a better person because of you. You help me be the best person that I can be, and you always encourage me to reach my full potential.
11. One Word Instagram Captions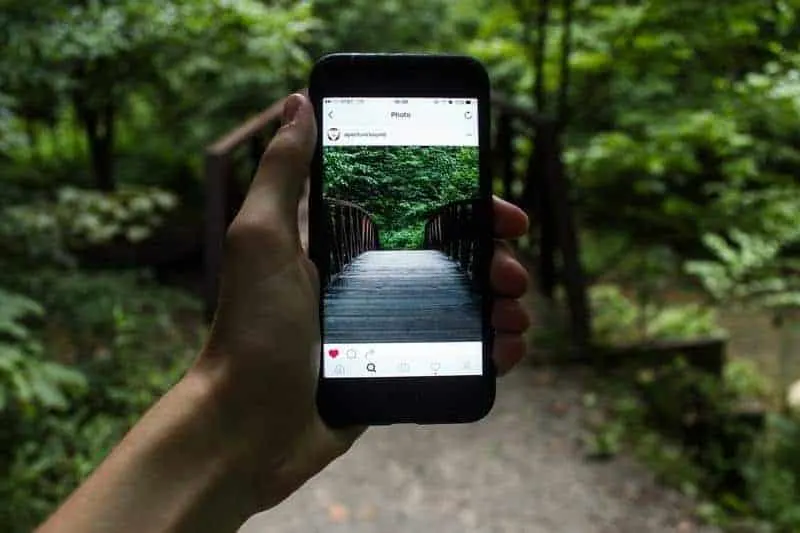 1. "Beautiful"
2. "Incredible"
3. "Splendid"
4. "Victory"
5. "Listen"
6. "Speechless"
7. "Serendipity"
8. "Life"
9. "Positivity"
10. "Sparkle"
11. "Be"
12. "Chill"
13. "Boom"
14. "Ambivert"
15. "Sunkissed"
16. "Soul"
17. "Aquaholic"
18. "Happy"
19. "Optimism"
20. "Friday"
21. "Happiness"
22. "Grateful"
23. "Savage"
24. "Brace"
25. "Serendipity"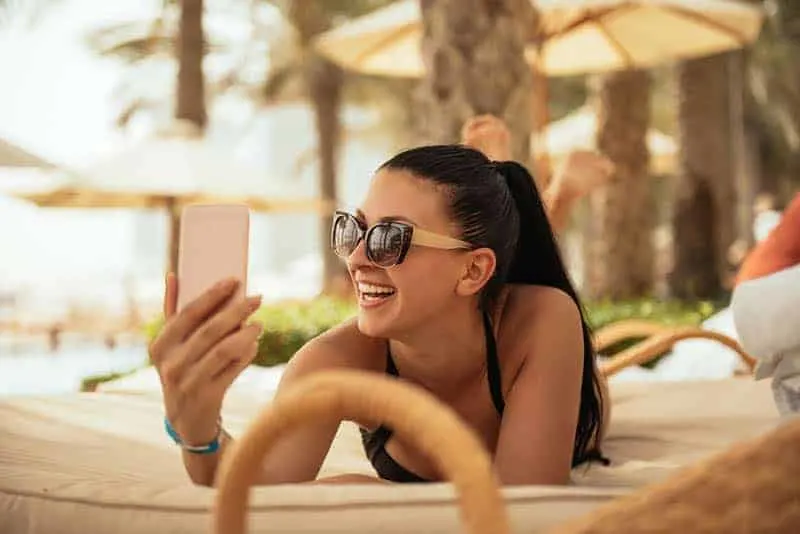 26. "Escape"
27. "Hope"
28. "Free"
29. "Smile"
30. "Comfy"
31. "Try"
32. "Bliss"
33. "Lineage"
34. "September"
35. "Ecstasy"
36. "Cuddles"
37. "Thankful"
38. "Accomplishment"
39. "Eating"
40. "Newbie"
41. "Aquatic"
42. "Fierce"
43. "Vibes"
44. "Dream"
45. "Lust"
46. "Joy"
47. "Golden"
48. "Explore"
49. "Eden"
50. "Ageless"
12. Cute Friend Captions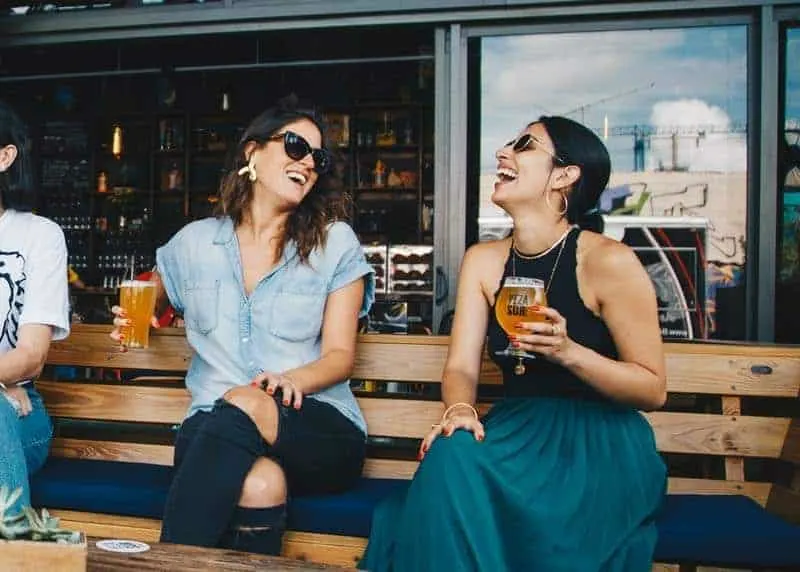 1. For your true friends, no need to think twice.
2. Good friends are like stars.
3. All the best people are crazy
4. Strangers think I'm quiet; my friends know that I'm completely Insane.
5. I can send my ugly selfies to my real friends.
6. I like you because you join in on my weirdness
7. Disturb your friends all the time.
8. Sometimes, being silly with a friend is the best therapy!
9. Best Friends: we fight, we argue, we get mad at each other. But we have each other until we die.
10. One friend does not know how to whisper.
11. Rain or Shine. I will always be here for you.
12. Coffee and Friends make the perfect blend.
13. In the end, we will not remember the words of our enemies. But we remember the silence of our friends.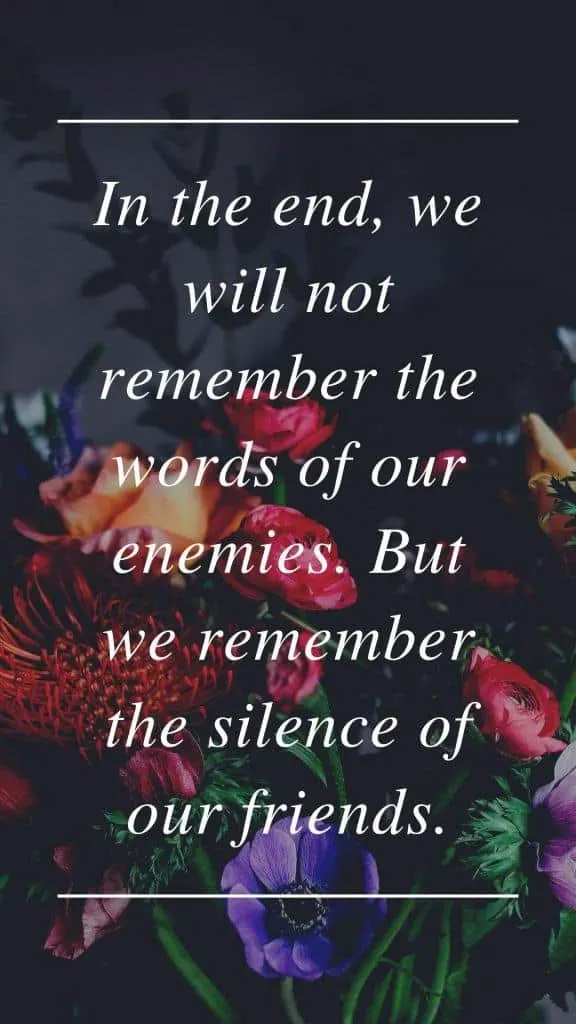 14. My best friend is a secret FBI agent; he collects all my secrets and reveals them to my parents!
15. Our friendship knows no distance.
16. The most discovery true friends make is that they can't grow separately until they grow apart.
17. It is easy to find a friend, but difficult to find true friend.
18. Our friendship is..awesome!!
19. Friendship isn't about whom you have known the longest; it is about who came and never left your side.
20. Best friends help you to create memories.
13. Food Instagram Captions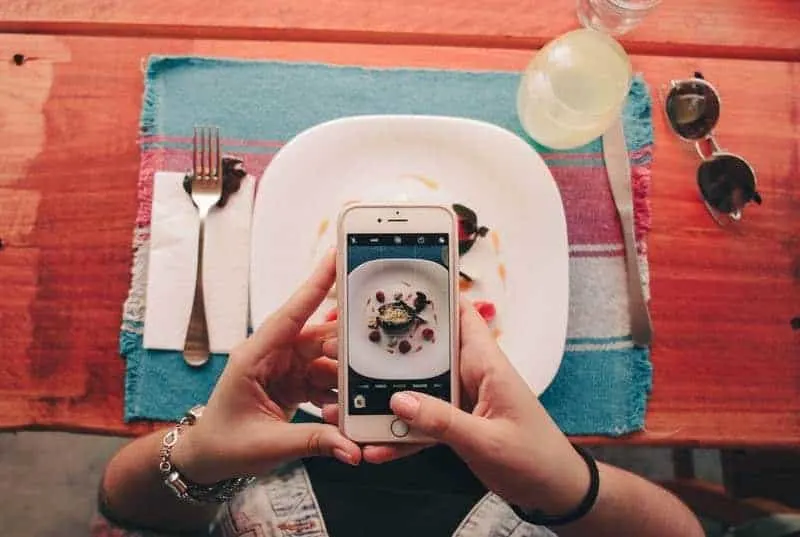 1. I like foodies.
2. I like people that protect their food like it would be their baby.
3. #foodporn
4. "Made with love," means I licked the spoon and kept using it.
5. If we shouldn't eat at night, why is there a light in the fridge?
6. I am sorry for what I said when I was hungry.
7. If someone accuses you of drowning your chicken in gravy, tell them it's not your responsibility to teach a chicken how to swim.
8. If you want to feel vibrant, stop feeding your body crap.
9. Make time for the things that are important. This morning I made time for breakfast, this afternoon I made time for lunch, and this evening I've made time for dinner.
10. Everybody loves chocolate.
11. Food. Friends. Sunshine.
12. The first wealth is health.
13. First we eat, then we can do everything else.
14. Isn't pizza the best thing to happen to you as well?
15. You know, nobody can ever cook as good as mama.
16. A waffle a day keeps the doctor away
17. Never give up on the things that make you smile—like that cake in the oven.
18. Food is symbolic of love when words are inadequate
19. Why does cooking take like 5 hours, eating like 3 seconds and washing dishes like 7 days?!
20. I just never want to look back and think: "I could have eaten that!"
21. There is no love sincerer than the love of food.
22. Love the taste; taste the love.
23. There has never been a sadness that cannot be cured by breakfast.
24. Love Cake More.
25. Good Food is Good Mood.
26. People who love to eat are the best people.
14. Sassy Instagram Captions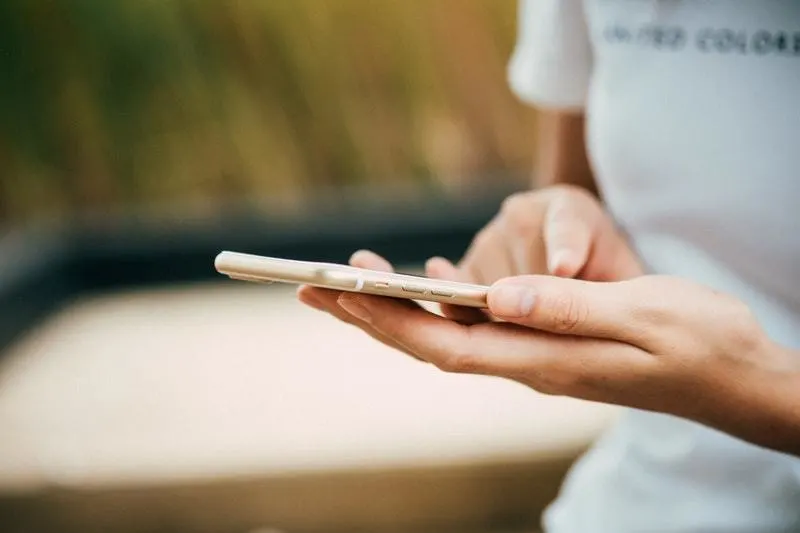 1. Seize the moment, 'cause tomorrow you might be dead.
2. I like my coffee how I like myself: Dark, bitter, and too hot for you.
3. I do a thing called 'what I want'.
4. Tell me not to do something, and I will do it twice—and take pictures.
5. Don't be ashamed of who you are. That's your parent's job.
6. I hope Karma slaps you in the face before I do.
7. People will stare. Make it worth their while.
8. Life isn't perfect, but your outfit can be.
9. Always classy, never trashy and a little bit sassy.
10. Make difficulty look easy. Make impossible look cute.
11. I can only please one person a day. Today isn't your day. Tomorrow doesn't look good either.
12. A sass a day keeps the basics away.
13. Don't stand too close to the heater babe. Plastic melts.
14. If you listen to me closely, you can hear me not caring.
15. I always laugh when people try to hurt my feelings—as if I have any.
16. I´m not mean; I´m just brutally honest. It's not my fault that truth hurts. Here's a band-aid.
17. The difference between a pizza and your opinion is that I only asked for the pizza.
18. Throw sass around like confetti.
19. Be you, do you, for you.
20. Oh darling, go buy a personality.
21. Kinda classy, kinda hood.
22. Sassy, Classy, and Bad-assy!
23. I´m sexy and I know it!
24. Be a Badass with a good ass.
25. You don't have to like me; I'm not a Facebook status.
26. Confidence level: selfie with no filter.
27. Don't Study me. You won't Graduate!
28. Me? Weird? B*tch Please! I am Limited Edition.
29. My height: 5'2 but my attitude: 6'1.
30. My circle is small because I am onto quality, not quantity.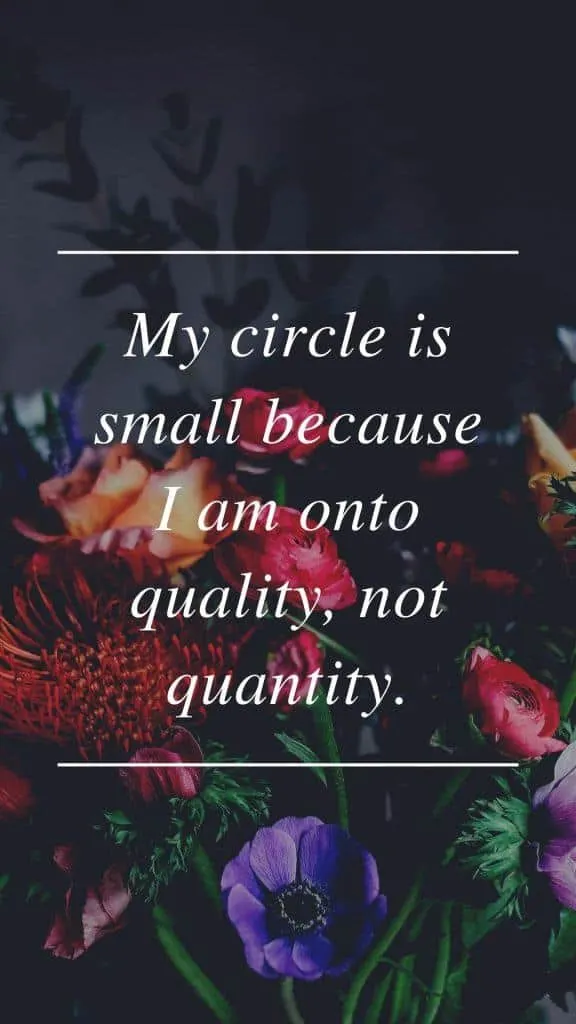 31. Go ahead. Laugh, love, cry. Do whatever it takes to make you feel alive. I need a six-month holiday, twice a year.
32. Friends are the family we chose.
33. Life isn't perfect… But my Hair is! #selfieaddict
34. I had fun once, it was horrible.
35. You can never plan the future by the past.
36. A shared adventure is a better adventure!
37. Forget what you feel; remember what you deserve.
38. The way you speak to yourself matters—a lot.
39. If I was Sassy, I would have a good Instagram caption.
40. Every day may not be good, but there's good in every day.
41. I'm on a seafood diet: I see food and I eat it.
42. I love you to the beach and back.
43. High tide or low tide, I'll stay by your side!
44. There are a million fish in the sea, but I'm a mermaid.
45. You are never fully dressed without a Smile.
46. She acts like summer and walks like rain.
47. Be grateful for good friends, hot sun, and clean water.
48. A life without love is like a year without summer.
15. Instagram Captions For Birthdays
1. Awesome! I remember my birthday without needing Facebook to remind me.
2. #birthdayboy
3. #birthdaygirl
4. "When the little kids ask how old you are at your party, you should go ahead and tell them. While they're distracted trying to count that high, you can steal a bite of their cake! Happy birthday!"
5. Happy Birthday to me
Happy Birthday to me
Happy Birthday, Happy Birthday
Happy Birthday to me.
6. "Happy birthday to one of the few people whose birthday I can remember without a Facebook reminder."
7. "Count your life by smiles, not tears. Count your age by friends, not years. Happy birthday!"
8. "Another adventure-filled year awaits you. Welcome it by celebrating your birthday with pomp and splendor. Wishing you a very happy and fun-filled birthday!"
9. "May you be gifted with life's biggest joys and never-ending bliss. After all, you yourself are a gift to earth, so you deserve the best. Happy birthday."
10. "Your birthday is the first day of another 365-day journey. Be the shining thread in the beautiful tapestry of the world to make this year the best ever. Enjoy the ride."
11. "Count not the candles…see the lights they give. Count not the years, but the life you live. Wishing you a wonderful time ahead. Happy birthday."
12. "Happy birthday! May your Facebook wall be filled with messages from people you never talk to."
13. "Wishing you a beautiful day with good health and happiness forever. Happy birthday!"
14. "I hope that today, at your party, you dance and others sing as you celebrate with joy your best birthday."
15. "Forget about the past, you can't change it. Forget about the future, you can't predict it. Forget about the present, I didn't get you one. Happy birthday!"
See also: 210 Best 21st Birthday Captions To Celebrate Your Day
16. Christmas Instagram Captions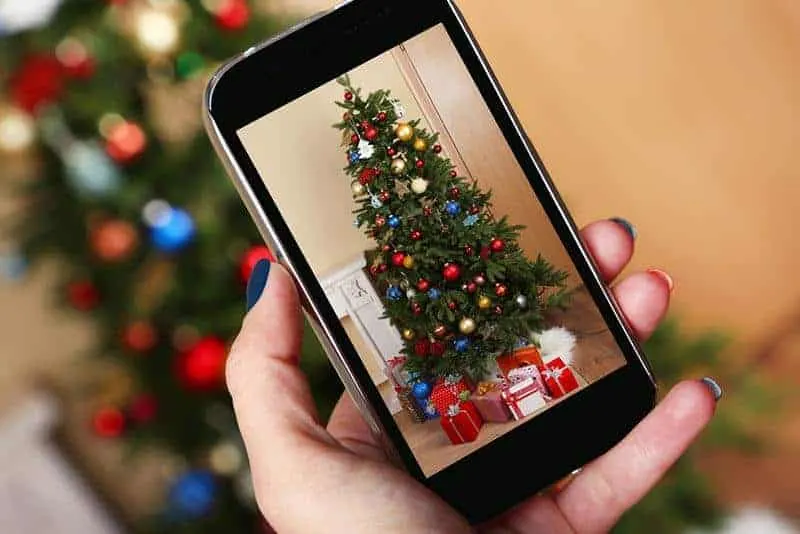 1. "I'm dreaming of a white Christmas, but if the white runs out, I'll drink the red."
2. "When You Say Blizzard, We Think Dairy Queen."
3. "I Hope Rudolph Eats the Naughty List."
4. "Merry Elfin Christmas."
5. "Dear Santa, is it too late now to say sorry?"
6. "That's too small to fit a pony."
7. "Too bad we can't gift wrap common sense."
8. "Don't get your tinsel in a tangle."
9. "Being related to me is really the only gift you need—just saying."
10. "Feast mode."
11. "Dear Santa, I've been good all year. Most of the time. Once in a while. Never mind, I'll buy my own stuff."
12. "Permanently on the naughty list and loving every minute of it."
13. "When someone asks, 'Where is your Christmas spirit?' is it wrong to point to the liquor cabinet?"
14. "Friends are like Christmas lights. Some are broke. Others just don't work for you, and there are others that make your day shine bright."
15. "You rock my Christmas socks."
16. "What did one ornament say to another? 'I like hanging with you.' "
17. "The only time of year in which one can sit in front of a dead tree and eat candy out of socks."
18. "Single bells, single bells, single all the way."
19. "But first, let me take an elfie."
20. "Dear Santa… I can explain."
21. "Happy holla days."
22. "Happy holiyays."
23. "Totally sleighed it."
24. "The elf did it."
25. "Just so we're clear, the Grinch never really hated Christmas. He hated people, which is fair."
26. "Dear Santa, define 'nice.' "
27. "What do you call an elf who sings? A Wrapper."
28. " 'Tis the season! Let the overeating begin!"
29. "I'll be ho-ho-home for Christmas."
30. "My husband's idea of getting the Christmas spirit is to become Scrooge."
31. "Keep your friends close, your enemies closer, and receipts for all major purchases."
32. "I haven't taken my Christmas lights down. They look so nice on the pumpkin."
33. "One day of coal vs. 364 days of fun… I'll take my chances."
34. "What do you get when you cross a snowman and a vampire? Frostbite!"
35. *Puts a selfie on top of the Christmas tree because I'm a star.*
36. "Nothing says holiday like a cheese log."
17. Instagram Captions For Travel And Backpacking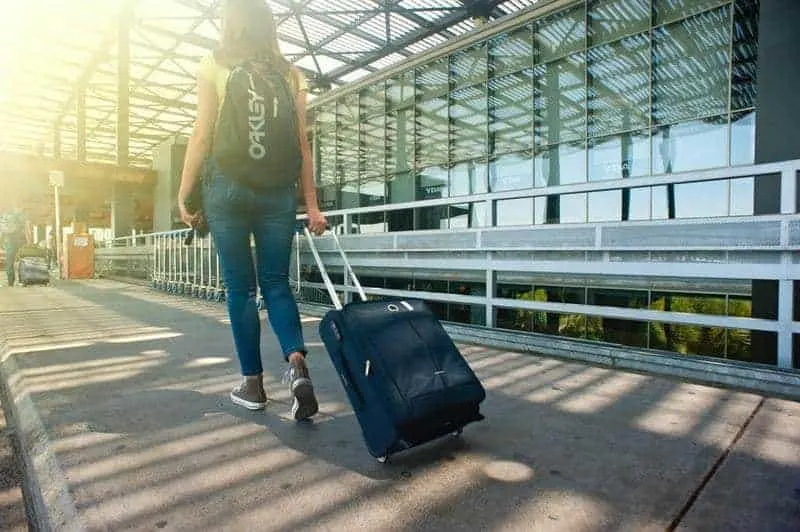 1. I got 99 problems, but travel is not one of them.
2. Catch flights, not feelings.
3. "Travel is fatal to prejudice, bigotry, and narrow mindedness, and many of our people need it sorely on these accounts." – Mark Twain
4. People don't take trips; trips take people.
5. Travel is Addictive!
6. "Where ever you go, go with all your heart." – Confucius
7. Mood: want to move to a new city and start a new life.
8. Sometimes these unplanned trips, unplanned evenings or unplanned locations turn out to be some of your favorites.
9. We travel not to escape life but for life not to escape us
10. Life is short, and the planet is wide—just think about all of the outstanding activities out there
11. Explore the unexplored.
12. Tripophobia: The fear of not having your next travels booked.
13. If you had to choose between true love and travelling the world, which country would you visit first?
14. Will Work For Travel.
15. No place like home.
16. And the adventure begins…
17. Up in the clouds, on my way to unknown things…
18. I wish someone would just buy me a plane ticket to somewhere.
19. Maybe the best moment of your life will be on your next adventure.
20. Running through an Airport with pounds of luggage. That is my work out!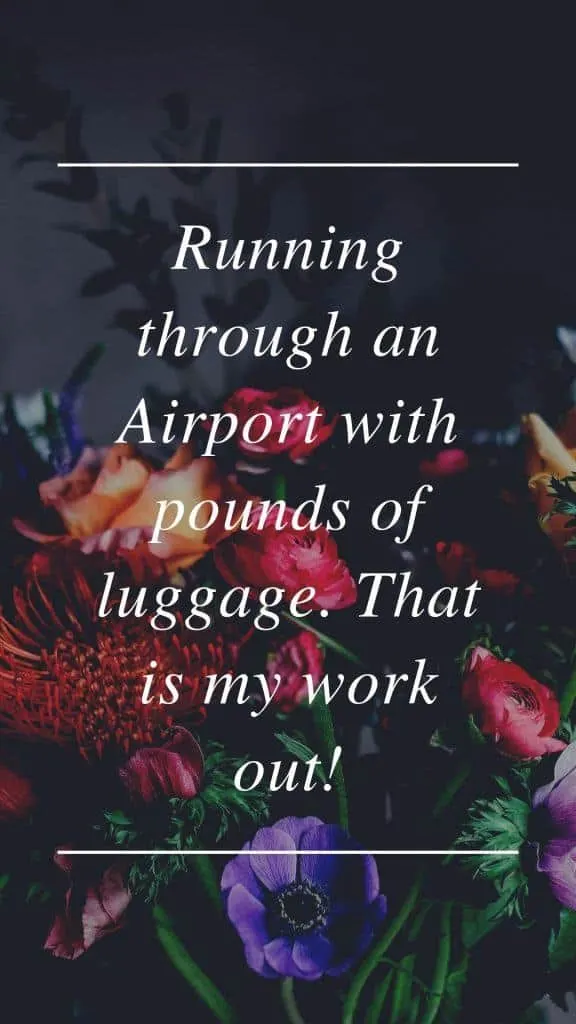 21. There is always some next adventure waiting for us.
22. People forget years and remember moments.
23. Dear 2019, this year I want to travel the world. Thank you!
24. People are having babies…and I am looking which country I should travel next.
25. Travelling alone will be the scariest, most liberating, life changing experience of your life. Try it at least once.
26. Feed your Wanderlust, not your Instagram!
27. Of all the books in the world, the best stories are found between the pages of a passport.
28. I have got a crush on the world.
29. "I do believe it's time for another adventure." — Unknown
30. "Because when you stop and look around, this life is pretty amazing." — Dr. Seuss
31. "Work hard, travel harder." — Unknown
32. "Wander often, wonder always." — Unknown
33. "I've got a bad case of wanderlust." — Unknown
34. ''We travel not to escape life, but for life not to escape us." — Unknown
35. "A journey is best measured in friends rather than miles." — Tim Cahill
36. "Let's wander where the wifi is weak." — Barcelover
37. "It is not down in any map; true places never are." — Herman Melville
38. "Take me anywhere." — Unknown
39. "Wherever you go becomes a part of you somehow." — Anita Desai
18. Instagram Captions For Summer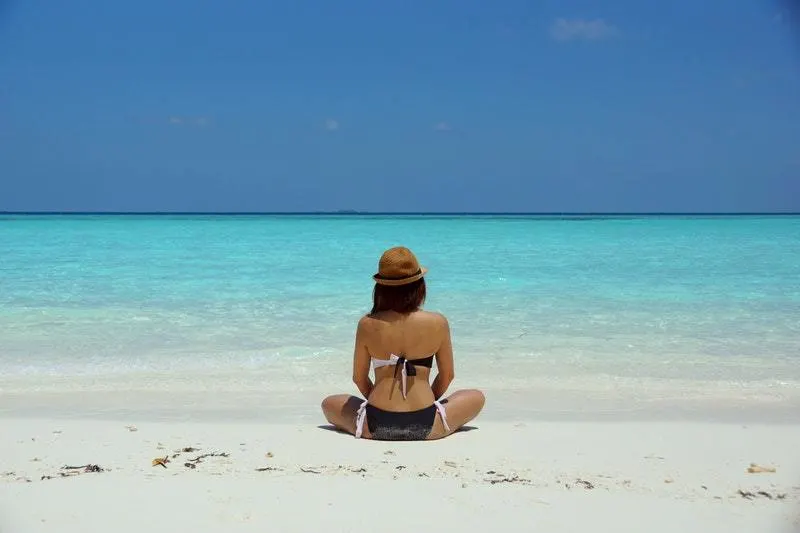 1. No pants, no problem.
2. This summer fashion? My bikini!
3. Less Monday, more Summer.
4. Like a welcome summer rain, humor may suddenly cleanse and cool the earth, the air and you.
5. My summer dress is waiting for me.
6. "Cause a little bit of summer is what the whole year is all about." – John Mayer
7. I like summer. I like warmer weather and long days. I'm one of those silly people who still enjoy lying in the sun—my children are horrified!
8. "Oh, the summer night, has a smile of light, and she sits on a sapphire throne."
9. "Shall I compare thee to a summer's day?" —William Shakespeare
10. "Sweet, sweet burn of sun and summer wind, and you my friend, my new fun thing, my summer fling." – K.D. Lang
11. "To plant a garden is to believe in tomorrow." – Audrey Hepburn
12. "Summertime is always the best of what might be." – Charles Bowden
13. "It is easy to forget now, how effervescent and free we all felt that summer." – Anna Godbersen, Bright Young Things
14. Summertime. It was a song. It was a season. I wondered if that season would ever live inside of me.
15. It is always summer somewhere.
16. No more winters. Summers for president!
17. Deep summer is when laziness finds respectability.
18. "The summer night is like a perfection of thought.'' -Wallace Stevens
19. "Summer means happy times and good sunshine. It means going to the beach, going to Disneyland, having fun."
20. Friends, sun, sand, and sea, that sounds like a summer to me.
21. If it could only be like this always – always summer, always alone, the fruit always ripe.
22. "In the depth of winter I finally learned that there was in me an invincible summer." – Albert Camus
23. "It was one of those March days when the sun shines hot and the wind blows cold: when it is summer in the light, and winter in the shade." – Charles Dickens
24. "Among the delights of Summer were picnics to the woods." – Georg Brandes
25. Summer? That means beach, sunshine, picnics, parks, short pants, flips flops, and endlessly more things.
26. Summer is the best. Are you with me?
19. Instagram Captions For Winter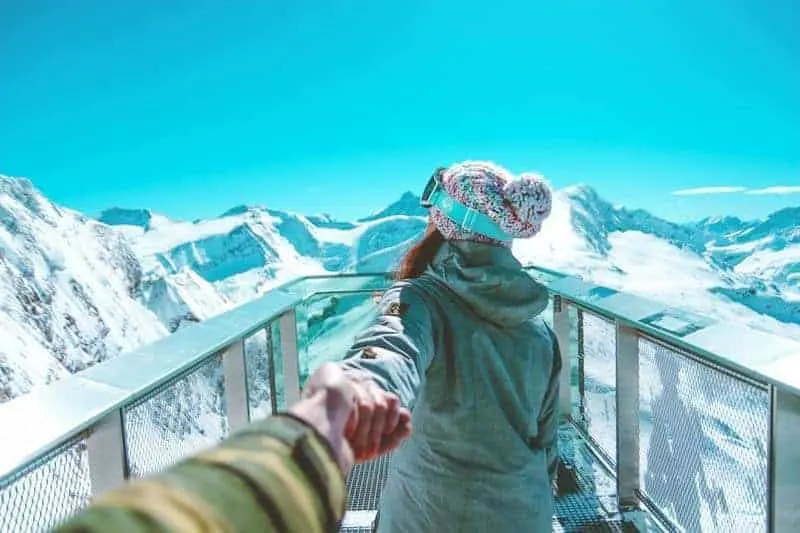 1. Winter is coming.
2. There is no cold weather, only bad clothing.
3. "To appreciate the beauty of a snowflake, it is necessary to stand out in the cold." – Aristotle
4. Give me a hot drink, and I'm happy. Hot cider, hot chocolate, hot coffee… I like all winter beverages!
5. I love this winter feeling. This way I can stay home and just snuggle up in bed without feeling guilty.
6. In the depth of winter I finally learned that there was in me an invincible summer.
7. People don't notice whether it's winter or summer when they're happy.
8. No winter lasts forever; no spring skips its turn.
9. Laughter is the sun that drives winter from the human face.
10. "Nothing burns like the cold."
11. There are only two seasons – winter and baseball.
12. I prefer winter and fall, when you feel the bone structure of the landscape. Something waits beneath it; the whole story doesn't show.
13. "What good is the warmth of summer, without the cold of winter to give it sweetness."
14. "In winter, the stars seem to have rekindled their fires, the moon achieves a fuller triumph, and the heavens wear a look of a more exalted simplicity. Summer is more wooing and seductive, more versatile and human, appeals to the affections and the sentiments, and fosters inquiry and the art impulse." – John Burroughs
15. "I have never seen snow and do not know what winter means." – Duke Kahanamoku
16. The combination of olive oil, garlic, and lemon juice lifts the spirits in winter.
17. In the depth of winter I finally learned that there was in me an invincible summer.
18. "They who sing through the summer must dance in the winter." – Italian Proverb
19. Winter? My favorite time of the year.
20. I love hats, and winter is the perfect time for them. I love winter time fashion.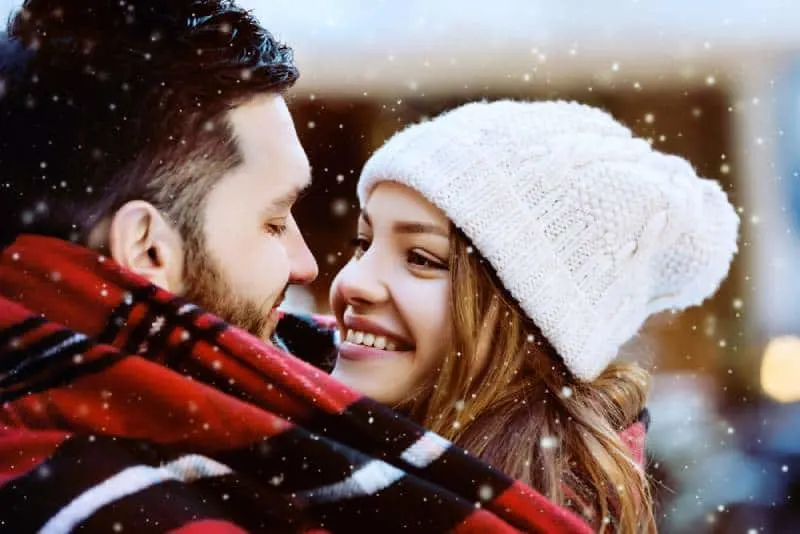 21. Travel light, live light, spread the light, be the light.
22. It's Cold; Let's Cuddle.
23. "Kiss me on this cold December night." — Michael Bublé
24. "Baby, it's cold outside." — Frank Loesser
25. "You are my summer breeze, my winter sun." — Britney Spears
26. "Some people are worth melting for." — Frozen
27. Stay Cozy.
28. Paradise doesn't have to be tropical.
29. Baby, it's cold outside.
30. You don't have to hibernate this winter.
31. Eat, drink, and be cozy.
32. Walking in a winter wonderland.
33. "Prepare & Prevent Instead Of Repair & Repent."
34. "Watch Your Step – It Could Be Your Last"
35. "Open The Door To Safety: Awareness Is The Key!"
36. "Don't Crowd The Plow"
37. "License To Chill"
38. "Discover The Beauty Of Winter."
39. Hot cocoa and fuzzy socks.
40. Meet me under the mistletoe.
41. It's better in the mountains.
42. Winter is a season of recovery and preparation.
20. Instagram Captions For Autumn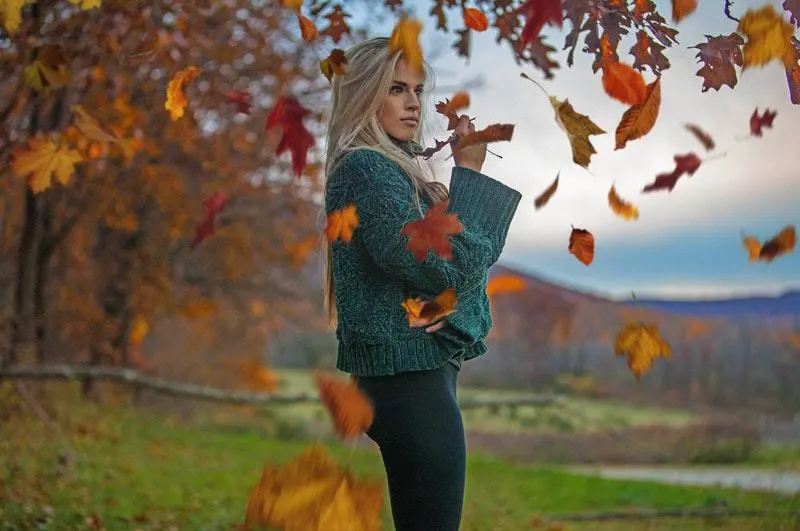 1. Sweater weather is better together.
2. If you've got it, haunt it.
3. Get in loser, we're going trick or treating.
4. Creep it real.
5. Life starts all over when it gets crisp in the fall.
6. Falling for fall.
7. Free fallin'.
8. Bow down, witches.
9. Fall so hard mother pumpkins wanna spice me.
10. Keep calm and enjoy fall.
11. Halloween is not a day. It's a lifestyle.
12. Falling for you.
13. The only thing getting 'lit' this weekend are my fall scented candles.
14. Paint with all the colors of fall.
15. The only thing getting 'lit' this weekend are my fall scented candles.
16. Trick or trick yo' self.
17. Sipping cider because it's fall and that's what you do.
18. "Happy fall y'all."
19. "Autumn… the year's last, loveliest smile." — John Howard Bryant
20. "My favorite color is October." — Unknown
21. "Fall has always been my favorite season. The time when everything bursts with its last beauty, as if nature had been saving up all year for the grand finale." — Lauren DeStefano
22. "Let our hearts be full of both thanks and giving." — Unknown
23. "The only thing getting lit this weekend are my fall scented candles." — Unknown
24. "If a year was tucked inside a clock, then Autumn would be the magic hour." — Victoria Erickson
25. "Sweater weather is better together." — Unknown
26. "I am most radiant and full of energy when the leaves are falling and there is a ghost of change in the air." — Anna Madsen, The Iris Diaries
27. "But I think I love fall most of all." — Unknown
28. "Put on your dresses, scarlet and gold, for summer is gone and the days grow old." — George Eliot
29. "Trick or treat yo' self." — Unknown
30. "Boo, Felicia." — Unknown
31. "Oh my gourd, I love fall." — Unknown
32. "Autumn killed summer with the softest kiss." — d.j.
33. "Don't be a basic witch." — Unknown
34. "Break out the sweaters." — Unknown
35. "Autumn is a second spring when every leaf is a flower." — Albert Camus
36. "Pumpkin spice and everything nice." — Unknown
37. "I'm here for the boos." — Unknown
38. "And the sun took a step back, the leaves lulled themselves to sleep, and Autumn was awakened." — Raquel Franco
39. "And all at once, summer collapsed into fall." — Oscar Wilde
40. "Life starts all over again when it gets crisp in the fall." — F. Scott Fitzgerald
41. "Autumn: the season that teaches us that change can be beautiful." — Unknown
42. "I'm so glad I live in a world where there are Octobers." — L.M. Montgomery
43. "Oh fall, it's nice to see you again." — Unknown
44. "Every leaf speaks bliss to me, fluttering from the autumn tree." — Emily Bronte
45. "If a year was tucked inside of a clock, then autumn would be the magic hour." — Victoria Erickson
46. "Autumn, the year's last, loveliest smile." — John Howard Bryant
47. "Happiness is coffee on a fall day." — Unknown
48. "And the sun took a step back, the leaves lulled themselves to sleep, and autumn was awakened." — Raquel Franco
49. "Fall in love with as many things as possible." — Unknown
50. "Autumn leaves and pumpkins, please." — Unknown
51. "Wherever life plants you, bloom with grace." — French Proverb
52. "Be like a tree and let the dead leaves drop." — Rumi
53. "Can you smell autumn dancing in the breeze?" — Unknown
54. "Everyone must take the time to sit and watch the leaves turn." — Elizabeth Lawrence
55. "There are two times of the year: Autumn and waiting for autumn." — Unknown
56. "Autumn came with wind and gold." — Unknown
57. "Stay cozy and content, like the colors of autumn." — Unknown
58. "You're never too old to play in the leaves." — Unknown
59. "Leaves are falling. Autumn is calling." — Unknown
60. "If the leaves are changing, I feel poetry in the air." — Laura Jaworski
61. "You return like autumn, and I fall every time." — Unknown
62. "It looked like the world was covered in a cobbler crust of brown sugar and cinnamon." — Sarah Addison Allen
21. Instagram Captions For Spring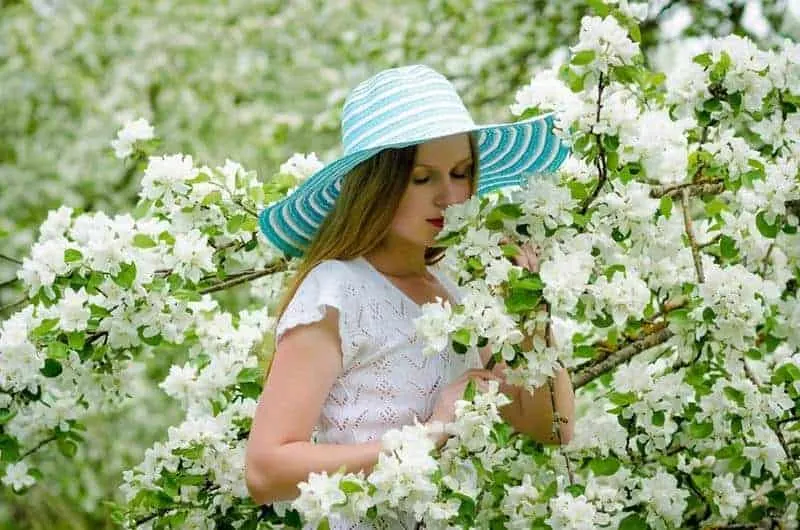 1. "Spring is in the air…"
2. "Nature does not hurry and yet everything is accomplished during spring."
3. "Spring is sooner recognized by plants than by men."
4. "Spring sunshine is the best medicine for long winter nights."
5. "I smell spring."
6. "A kind word is like a spring day." — Russian Proverb
7. "Spring breathes new life into the world around us."
8. "No winter lasts forever; no spring skips its turn." — Hal Borland
9. "I've got sunshine on a cloudy day." — The Temptations
10. "Spring has sprung."
11. "No matter how long the winter, spring is sure to follow."
12. "Go play outside!"
13. "The force of spring — mysterious, fecund, powerful beyond measure." — Michael Garofalo
14. "Life began in a garden."
15. "Hello, spring."
16. "The birds sing to let us know it's almost Spring."
17. "There is sunshine in my soul today."
18. "The best time for new beginnings is spring."
19. "I'm as restless as a willow in a windstorm. I'm as jumpy as a puppet on a string. I'd say that I had spring fever. But I know it isn't spring" – Frank Sinatra, It Might As Well Be Spring
20. "And I think to myself, what a wonderful world." — Louis Armstrong
21. "If we had no winter, the spring would not be so pleasant."
22. "PLAY OUTSIDE."
23. "Spring: A lovely reminder of how beautiful change can truly be."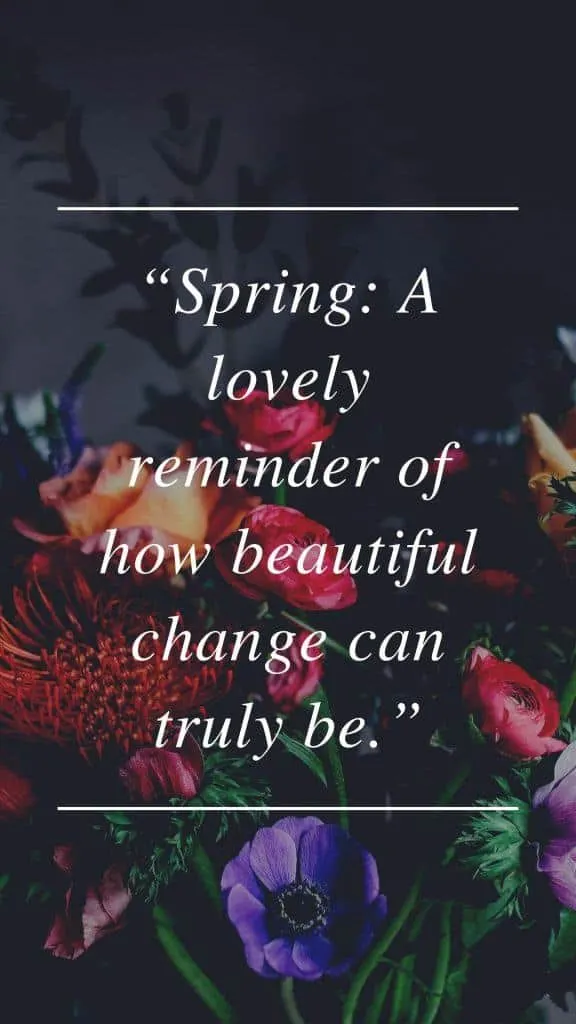 24. "Today will be a great day!"
25. "My favorite weather is bird-chirping weather." — Terri Guillemets
26. "Enjoy the little things…especially during the spring."
27. "Chase the sun during spring."
28. "Spring is the time of plans and projects." – Leo Tolstoy
29. "Winter is what makes spring so pleasant."
30. "Alright, spring, do your thing."
31. "Life is beautiful, just enjoy the ride."
32. "Happiness is waking up to a sunny day during spring."
33. "You can't have a rainbow without a little spring rain."
34. "Go outside and get some sunshine!"
35. "Spring will come and so will happiness. Hold on. Life will get warmer." — Anita Krizzan
36. "Seasons change, and so do we."
37. "Finally, it's going to be a bright, bright, sun-shiny day."
38. "No matter how long the winter, spring is sure to follow."
39. "I was made for sunny days."
40. "Sunshine is the best medicine."
41. "How lovely the silence of growing things."
42. "Here comes the sun."
43. "The Earth has music for those who listen."
44. "The beautiful spring came; and when Nature resumes her loveliness, the human soul is apt to revive also." — Harriet Ann
45. "She smelled of sun and daisies with a hint of river water." — Katie Daisy
46. "There is something infinitely healing in the repeated refrains of nature — the assurance that dawn comes after night, and spring after winter." — Rachel Carson
47. "Everything is blooming most recklessly; if it were voices instead of colors, there would be an unbelievable shrieking into the heart of the night." — Rainer Maria Rilke
48. "Spring is proof that change is beautiful."
49. "But you knew there would always be the spring, as you knew the river would flow again after it was frozen." — A Moveable Feast, Ernest Hemingway
50. "Some old-fashioned things like fresh air and sunshine are hard to beat." — Laura Ingalls Wilder
22. Instagram Captions For Nature
1. A best friend is like a four leaf clover: hard to find, lucky to have.
2. "Look deep into nature, and then you will understand everything better." – Albert Einstein
3. "Just living is not enough… one must have sunshine, freedom, and a little flower." – Hans Christian Andersen
4. Green is the prime color of the world and that from which its loveliness arises.
5. Climb the mountains and get their good tidings. Nature's peace will flow into you as sunshine flows into trees.
6. "The mountains are calling and I must go." ― John Muir
7. "In the spring, at the end of the day, you should smell like dirt." – Margaret Atwood
8. "I wonder if the snow loves the trees and fields, that it kisses them so gently? And then it covers them up snug, you know, with a white quilt; and perhaps it says 'Go to sleep, darlings, till the summer comes again.' " ―Lewis Carroll, Alice's Adventures in Wonderland
9. "I like this place and could willingly waste my time in it." – William Shakespeare
10. "Nature does not hurry, yet everything is accomplished." – Lao Tzu
11. "If I were a tree, I would have no reason to love a human."
12. "I am glad I will not be young in a future without wilderness."
13. Nature is not a place to visit. It is home.
14. "An early morning walk is a blessing for the whole day." – Henry David Thoreau
15. "Nature is full of infinite causes that have never occurred in experience." – Leonardo Da Vinci
Summary
Hopefully you've enjoyed these EPIC Instagram captions for literally any occasion.
For your best friend's birthday, your recent travelling destination or a cute pic with your partner!
This is the only list you'll ever need, so feel free to revisit any time you need a witty Instagram quote or saying.
Now rest your fingers and eyes so you'll come back as soon as you're on your next adventure and in need of the best Instagram captions for your photos. Enjoy!