Social media platforms and posting content are our 'numero uno' daily activities.
Whether it's Facebook, TikTok, or Instagram, we spend hours and hours scrolling and updating our profiles every day.
So you've probably spent hours trying to find the right caption for today's Instagram selfie pic, right?
But don't worry, you'll find the best Instagram captions and everything that you need here.
A whole ocean of the best original short selfie captions is waiting for you!
Let's dive in!
Best Short Instagram Captions For Selfies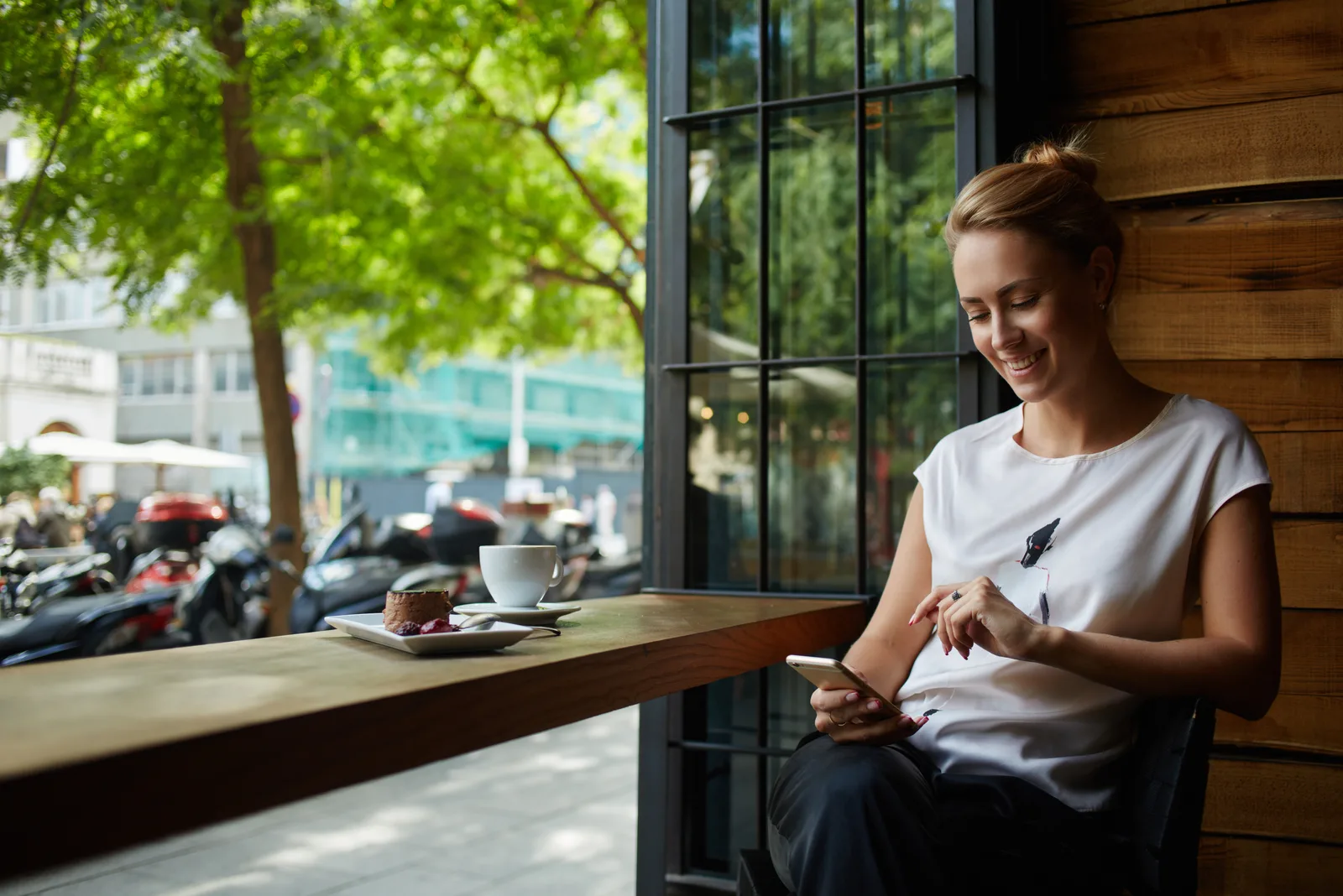 You probably think that finding the perfect selfie caption is almost impossible, am I right?
Well, I've got some good news for you: nothing is impossible as long as you have a good selfie attitude.
If this caption isn't good enough for you, some of these captions below will definitely be helpful!
1. "Just vibe and thrive."
2. "Keep your heels, head, and standards high."
3. "Autumn – feeling the sweater weather vibes."
4. "You may say I'm a dreamer, but I'm not the only one." – John Lennon
6. "On Mondays, I do nothing. Follow me for more life hacks."
7. "Let it sparkle."
8. "Just came here to post something."
9. "Excuse me while I kiss all my worries away."
10. "Passion is the most beautiful makeup."
11. "Instagram selfie post I love the most."
12. "In insolationship."
13. "Half-coffee, half-human."
14. "Vodka may not be the answer, but it's worth a shot."
15. "I'm smiling, I swear."
16. " Selfie with wine + dinner? Oh, yes, I'm the winner."
17. "If you don't know where you're going, any road will take you there." – George Harrison
18. "2021 Destination? – Corona Isolation."
19. "No hard feelings, but I used soap before it was trending."
20. "No amount of regretting can change the past, and no amount of worrying can change the future." – Roy T. Bennett, The Light in the Heart
Funny Instagram Captions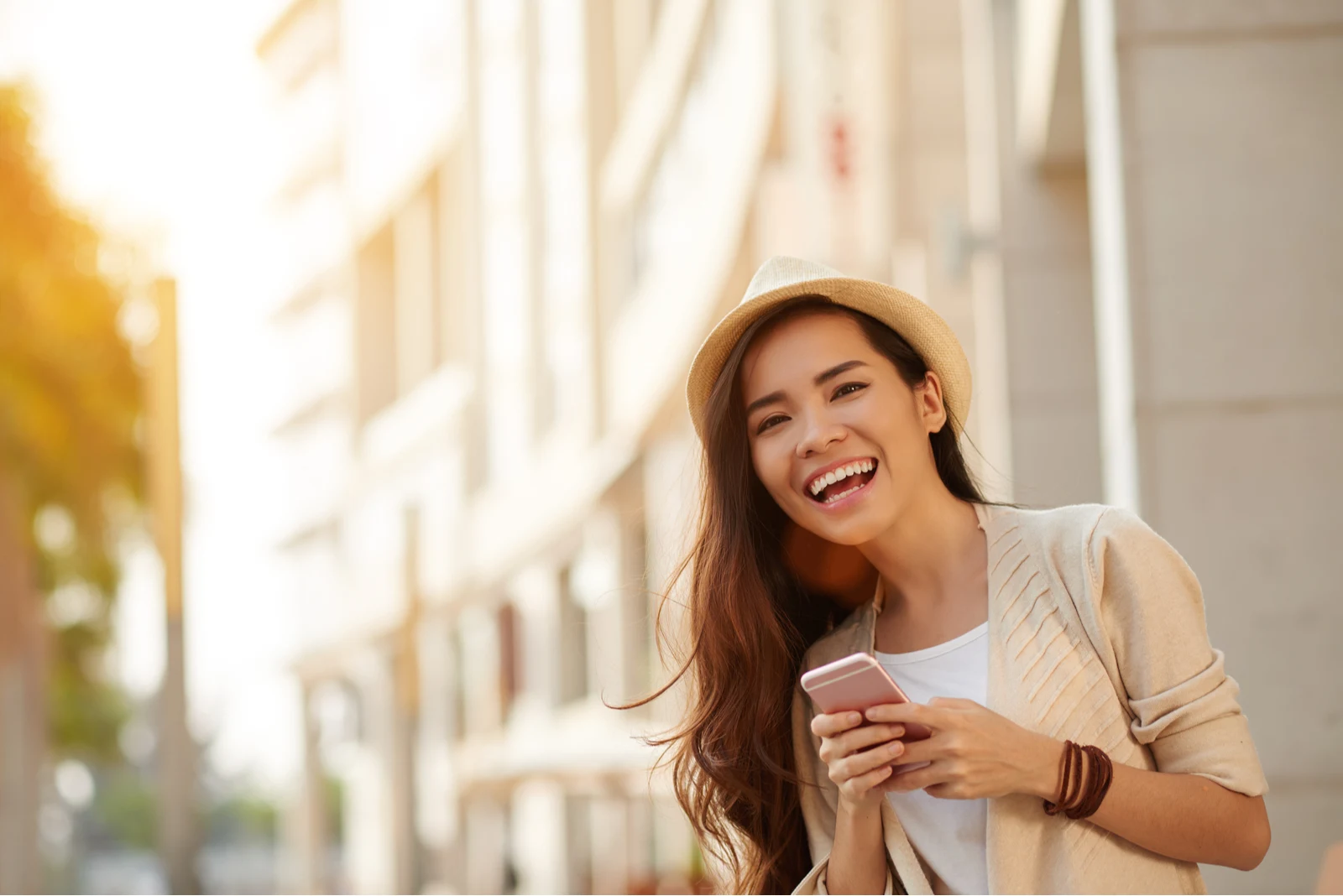 Wondering how to make your audience laugh with your best selfie?
The secret is not so much in the selfie-pic but its caption.
But, this time, you don't even have to be creative. We have done all the selfie-caption work for you. Just choose the funniest Instagram caption (from unknown authors) and make your friends laugh so hard they can't breathe!
1. "Life is too short to search for new Insta-captions."
2. "Today, I will be as useless as the 'g' in lasagna."
3. "Just my random selfie post. Sorry but y'all did sign up for it."
4. "Sure, I do marathons. On Netflix."
5. "You can't buy happiness, but you can buy an ice cream."
6. "My camera is always on 'selfie mode.'"
7. "My bed is a magical place where I suddenly remember everything I had to do."
8. "Confidence level = selfie with no filter."
9. "Just showing off my natural features."
10. "Maybe she's born with it – maybe it's an Instagram filter."
11. "What's a girl gotta do to get some fries around here?"
12. "Life happens. Coffee helps."
13. "I'm not lazy, just on energy-saving mode."
14. "Be a cupcake in a world of muffins."
15. "Another fine day ruined by responsibilities."
Cute Instagram Captions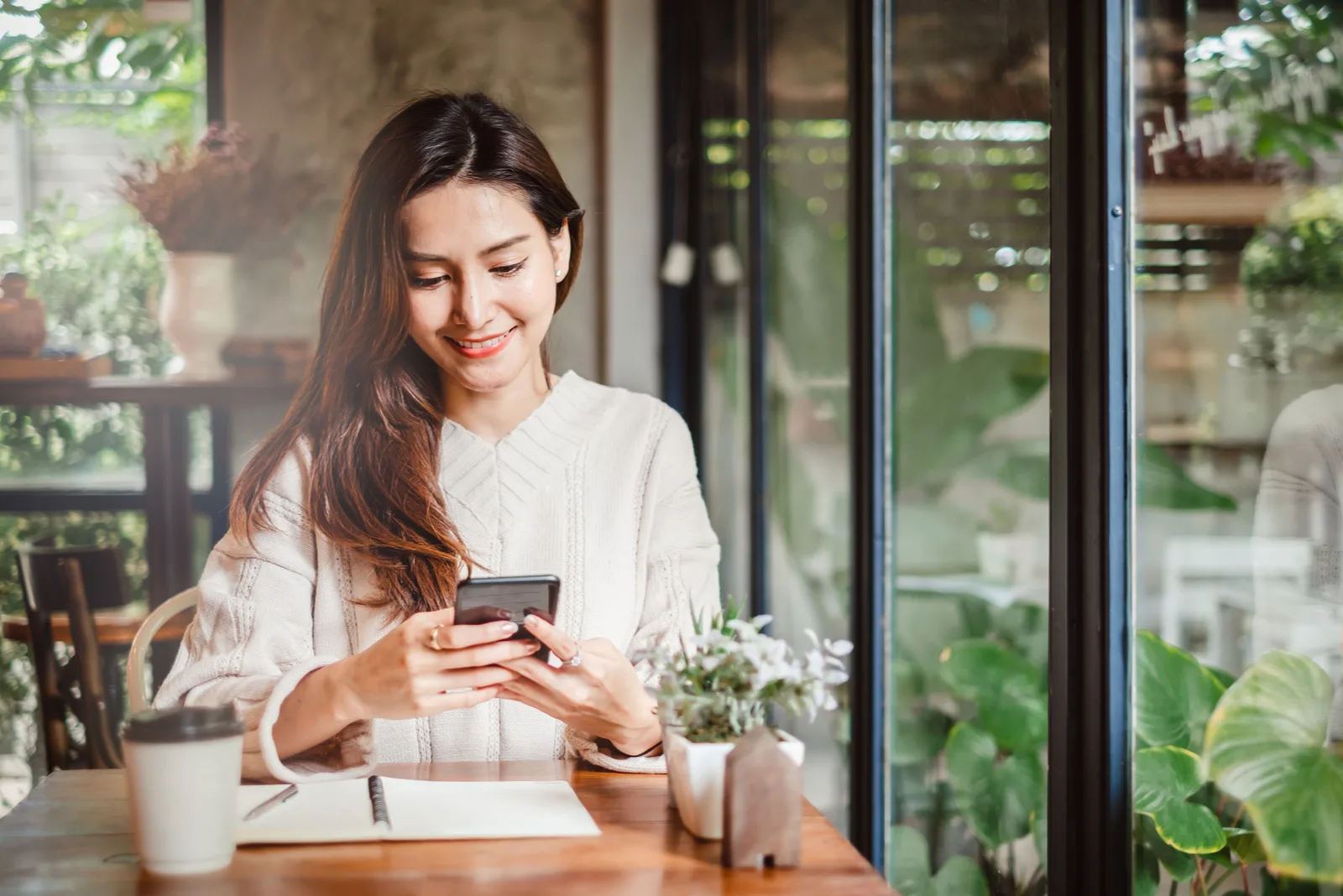 Cute selfie posts never go out of style.
If you have a super-cute selfie, all you need is a perfect caption and a few cute #hashtags.
Blind your followers with your cuteness and show the world how important self-love is.
1. "Every day is a self-love day."
2. "Cold days. Warm hearts."
3. "My new favorite hobby is putting on dresses and Instagram posts."
4. "As beautiful on the inside as I am on the outside."
5. "It's the #little things in life that count."
6. "Be your own muse."
7. "It's not a phase, mom – it's who I am."
8. "Mentally at the beach."
9. "I dare you to race my mind."
10. "Being happy never goes out of style."
11. "Things I used to trip on, I walk over now."
12. "Stress less and enjoy the best."
13. "You can't dull my sparkle."
14. "Stay golden."
15. "Just because you're awake doesn't mean you should stop dreaming."
Short, Sassy Instagram Captions
"Something sassy is coming my way. Oh, it's just me taking my mirror selfie."
Do you have self-confidence and a good selfie-pic but lack a sassy caption to complete it?
Here you will find some cool, sassy IG captions to show off your attitude and confidence! Slay your next post, and good luck!
1. "Not your babe."
2. "Throw sass around like confetti."
3. "Stay away, boy. I've got my sassy dress on today."
4. "Friday, my second favorite F word."
5. "If you listen closely, you can hear me not caring."
6. "It's okay if you don't like me. Not everyone has good taste."
7. "Savage, not average."
8. "Haters gonna hate, sassy anyway."
9. "Sassy but still classy."
10. "OMG–Only My Glam, I don't give a damn."
11. "Move over, people; my sassy mode is in full form today."
12. "Your attitude may hurt me, but mine can kill you."
13. "Don't study me, you won't graduate."
14. "Here's proof, people, that I can pose better than you."
15. "Oh darling, go and buy a personality."
Savage Instagram Selfie Captions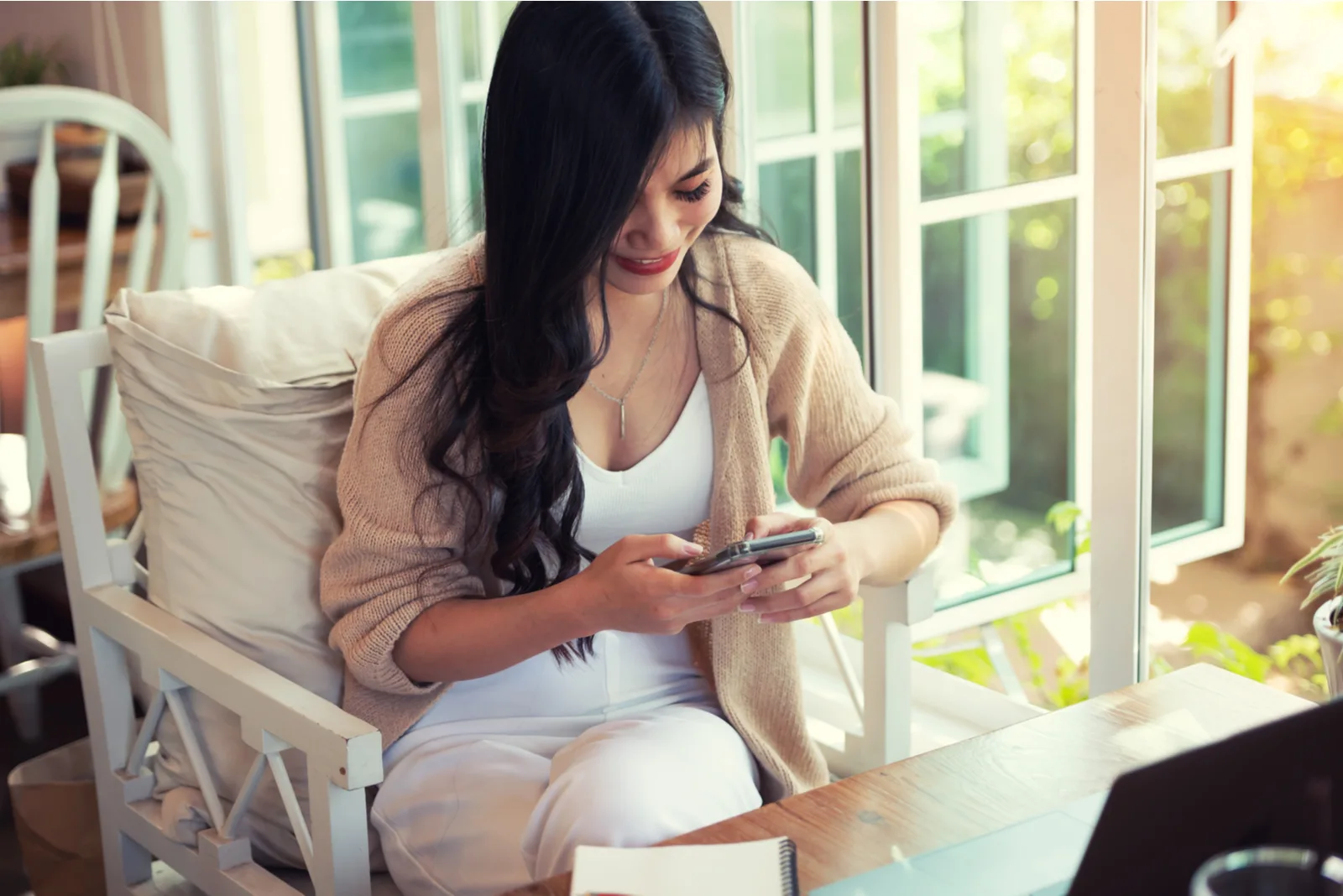 Want the world to know how savage you are?
If the answer is yes, strike a triumphant Instagram selfie-pose, and then come back here to choose one of the best savage Instagram captions!
1. "I am 99% angel, but oh, that 1%…"
2. "Honey, even raccoons have standards."
3. "When there are so many haters and negative things, I really don't care." – Kim Kardashian
4. "I do a thing called what I want."
5. "If Karma doesn't hit you, l gladly will."
6. "If I was you, I'd wanna be me too." – Meghan Trainor, "Me Too"
7. "I'm just at a whole new 'f* it.'"
8. "I'm cool. PS: You're not."
9. "80% savage, 20% sweetheart."
10. "Just wing it. Life, eyeliner, everything."
11. "Judge me when you become perfect like me".
12. "You look like something I drew with my left hand."
13. "Darling, I'm a nightmare dressed like a daydream." – Taylor Swift, "Blank Space"
14. "You're way too short to get on this ride." – Shawn Mendes, "Show You"
15. "Me? weird? b*tch, please! I am a limited edition."
Cool Instagram Selfie Captions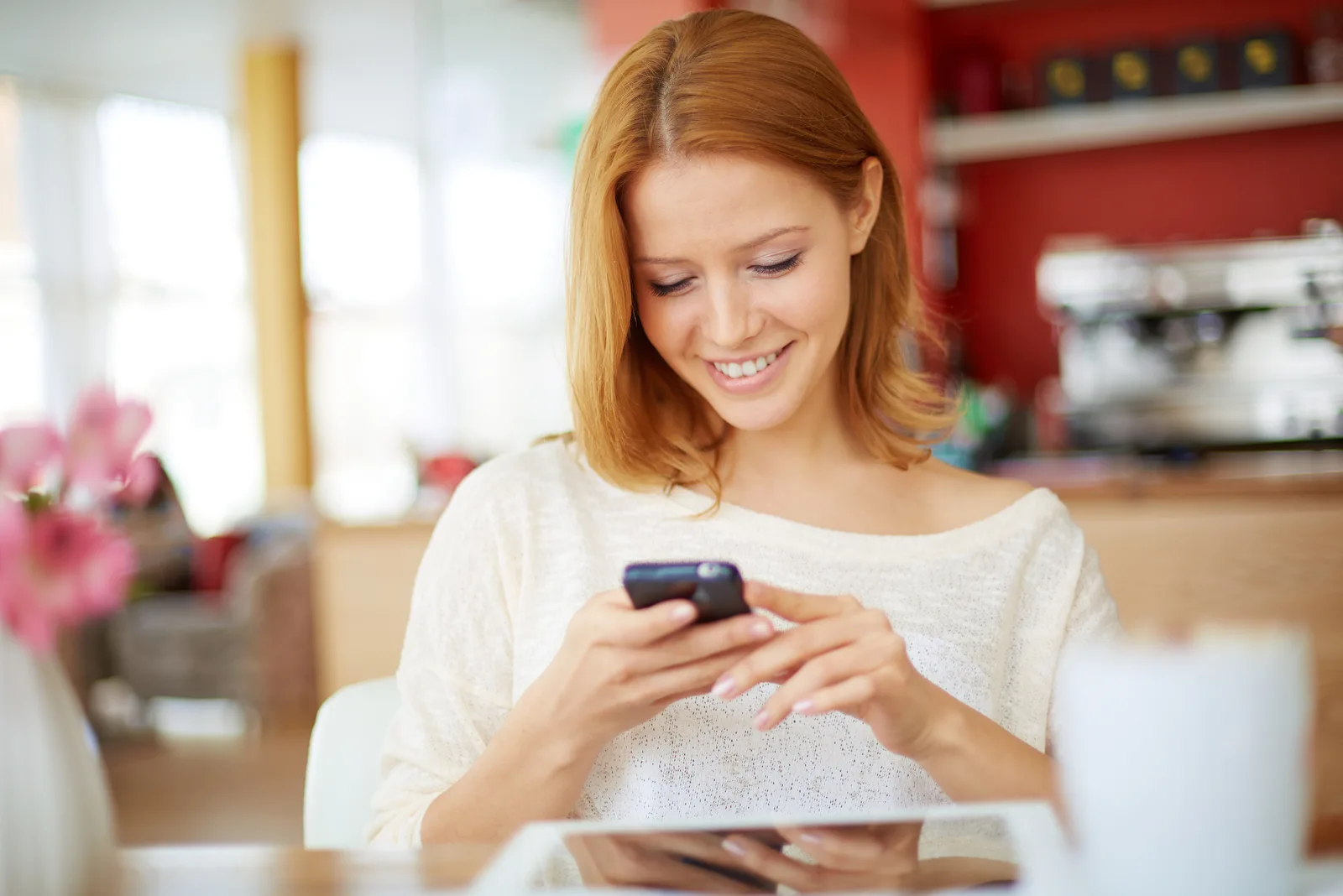 Do you want to make your selfie caption as awesome as Barney Stinson?
Well, I'm not sure if you know about Barney, but I know that you want your selfie caption to be cool.
So below, you will find some of the coolest short Instagram captions that will make you shine in your style!
1. "I'm a mirror. If you're cool with me, I'm cool with you, and the exchange starts. What you see is what you reflect."
2. "Forget the failures. Keep the lessons."
3. "Whenever I'm sad, I stop being sad and be awesome instead." – Barney Stinson
4. "If you are always trying to be normal, you will never know how amazing you can be."
5. "I can take it. The tougher it gets, the cooler I get."
6. "Don't be like the rest of them, darling."
7. "Anybody can be cool, but awesome takes practice." – Lorraine Peterson
8. "Weird is the new cool."
10. "Think of me like Yoda, but instead of being little and green, I wear suits, and I'm awesome." – Barney Stinson
12. "All the feels."
13. "I need a vacation to forget all my passwords."
14. "Yours truly."
15. "What just happened?"
Short Instagram Captions – Song Lyrics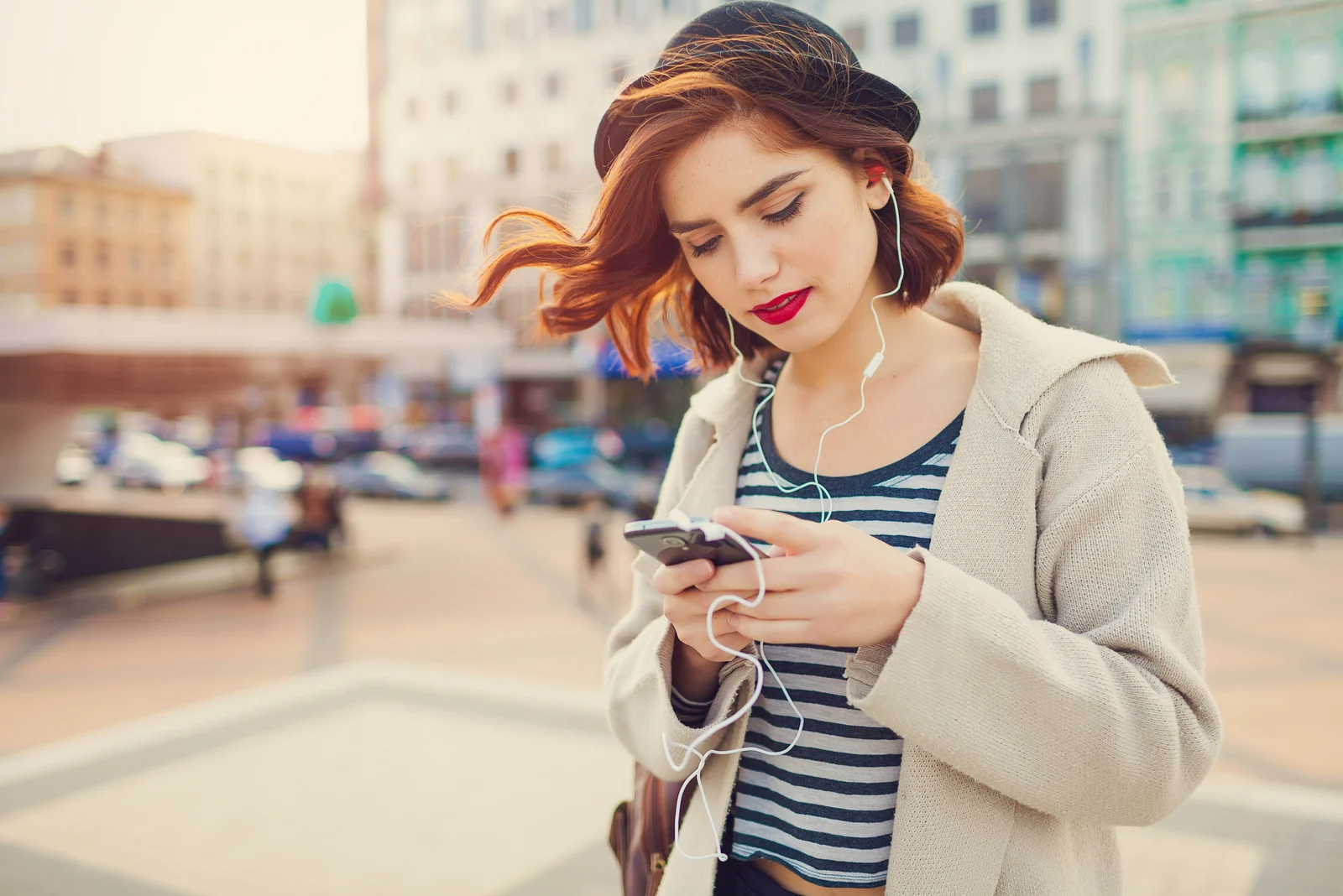 If you love both music and taking selfies, this is a real song-lyrics caption paradise for you!
Below you will find an Instagram caption that will boost likes and comments on your post.
1. "Nothing can stop me, I'm all the way up." – Fat Joe and Remy Ma
2. "I may be bad, but I'm perfectly good at it." – Rihanna, "S&M"
3. "Sunshine mixed with a little hurricane." – Brad Paisley, "Perfect Storm"
4. "I wear my crown, show it off, go on, girl." – Kelly Rowland, "Crown"
5. "Find me where the wild things are." – Alessia Cara
6. "I'm no beauty queen, I'm just beautiful me." – Selena Gomez, "Who Says"
7. "I'll be the one you remember." – Drake, "Marvin's Room"
8. "There's no other way I'd rather be. Confidence is all I see." – Kelly Rowland, "Crown"
9. "Hello, it's me." – Adele, "Hello"
10. "Didn't they tell you I'm a savage?" – Rihanna, "Needed Me"
11. "I've got thick skin and an elastic heart." – Sia, "Elastic Heart"
12."Listen up, fives, a ten is speaking!" – Jenna, "30 Rock"
13."Lose your dream, you lose your mind." – The Rolling Stones
14."Look, I don't mean to be a b*tch, well, actually I do." – Santana Lopez, "Glee"
15. "Cover me in Sunshine." – Pink
Short Inspirational Selfie Quotes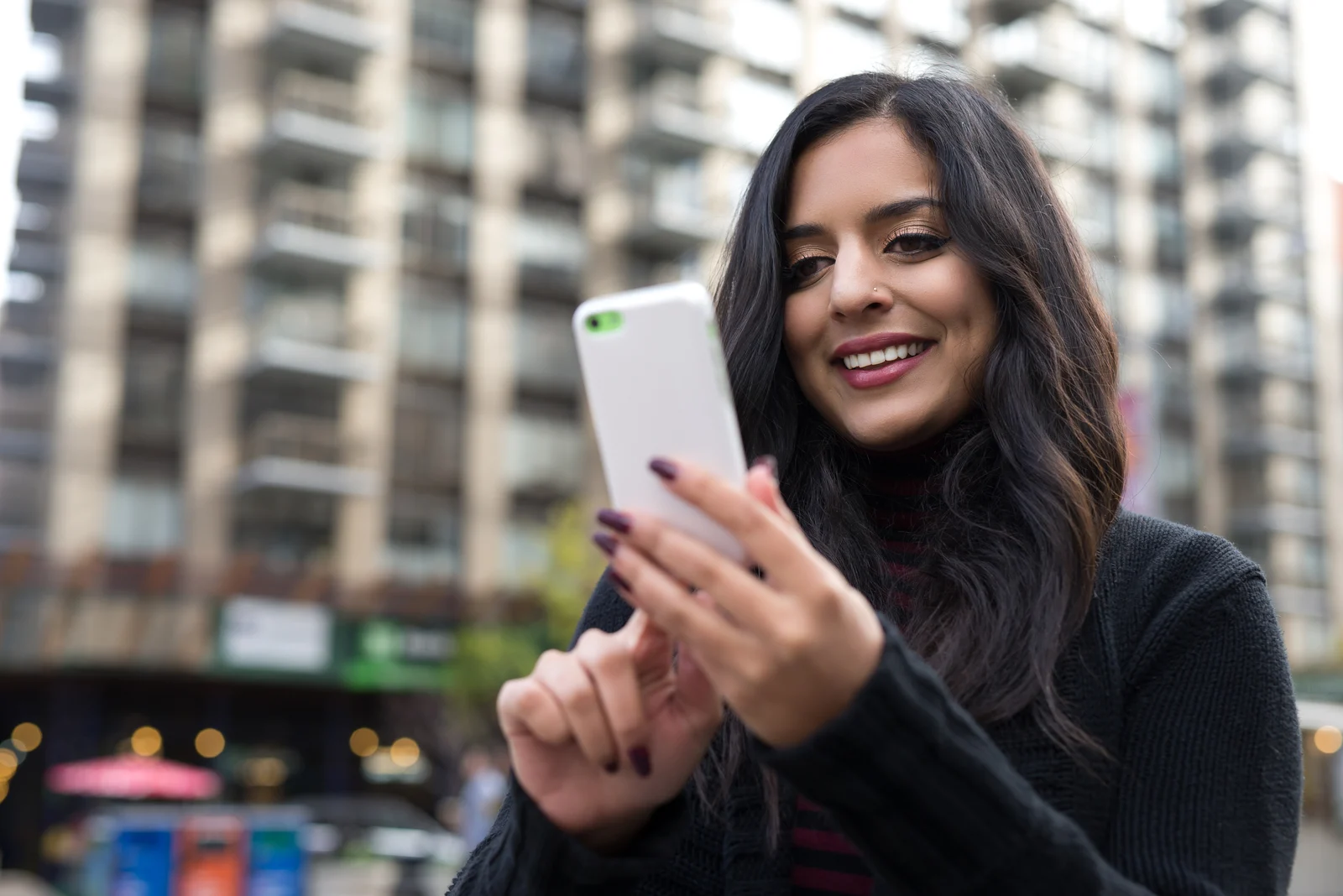 Sometimes a lot can be said in just a few words. You probably want to say a lot more with your Instagram post, but you don't want to put quotes and captions that are too long because you think it will destroy the meaning of your post.
It's a struggle, isn't it? But, don't worry!
Here you will find some interesting, inspirational quotes that can express a lot about you, and most importantly, are summarized in just a few words.
1. "Good things happen to those who hustle."
2. "Every little thing is gonna be alright!" – Bob Marley
3. "Worry less, smile more."
4. "I am beautiful, no matter what they say. Words can't bring me down." – Christina Aguilera
5. "Have enough courage to start and enough heart to finish." – Jessica N.S.
6. "Dream big and dare to fail." – Norman Vaughan
7. "We ain't picture perfect, but we worth the picture still." –J. Col
8. "Keep your best wishes close to your heart and see what happens." – Tony DeLiso
9. "Work it, make it, do it, makes us harder, better, faster, stronger" – Daft Punk
10. "We were all born to succeed."
11. "My mission in life is not merely to survive but thrive."
12. "Go wild for a while. "
13. "Get out there and live a little."
14. "You can regret a lot of things, but you'll never regret being kind."
15. "Always take the good with the bad."
Cute Selfie Captions For Friends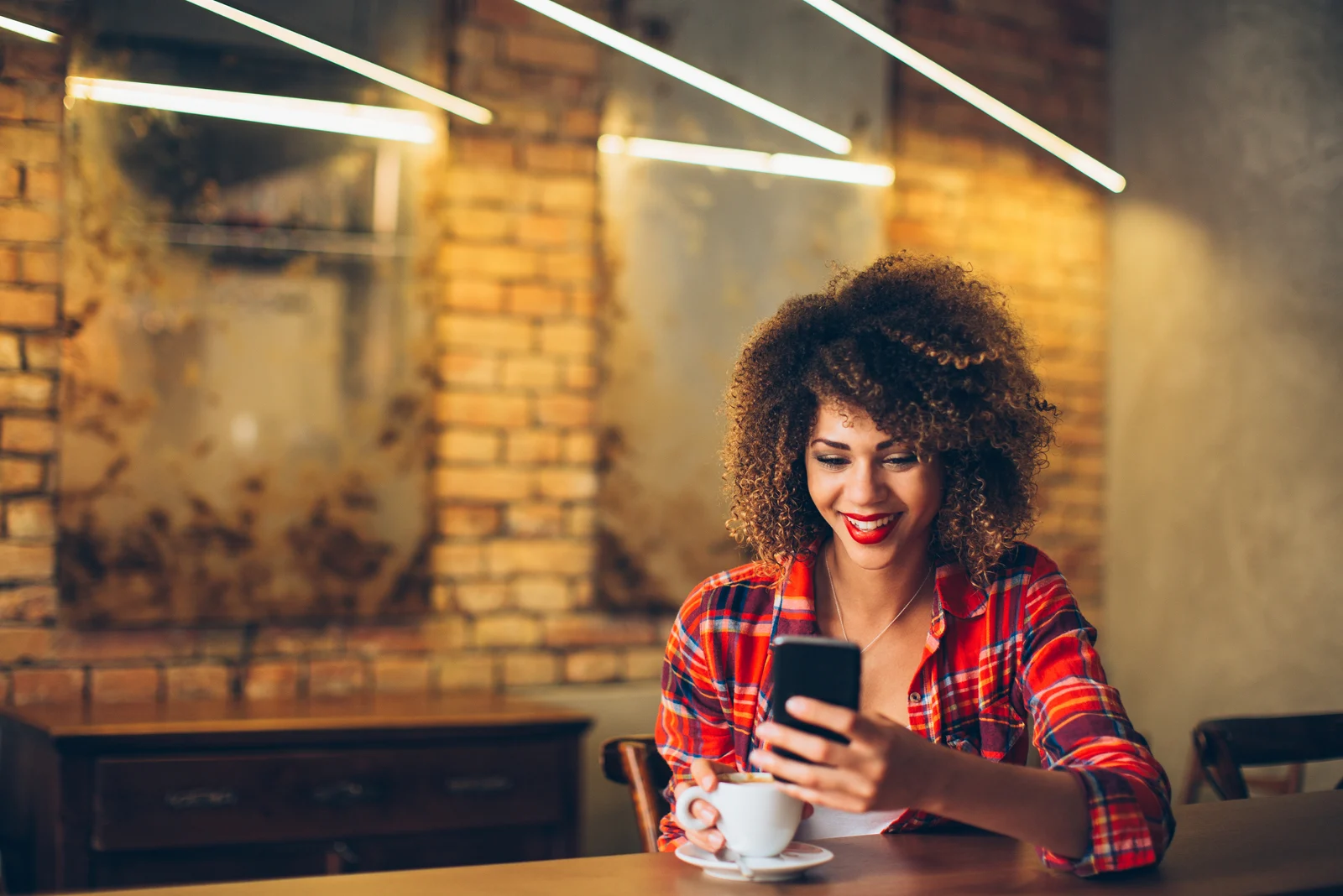 "F.R.I.E.N.D.S. — Fight for you. Respect you. Include you. Encourage you. Need you. Deserve you. Stand by you."
And where else to post a picture with a friend on social media than Instagram?
Instagram is a great platform to talk not only about yourself and your life, but also about those who make your life happy, like your BFF.
Here are some cute selfie Instagram captions for you and your best friend. Feel free to use them all!
1. "A true friend is a priceless treasure."
2. "One of a kind."
3. "BFF power."
4. "Partners in crime."
5. "Peanut butter to my jelly."
6. "I wolf you, my friend."
7. "A good friend is one soul in two bodies."
8. "My non-biological sister."
9. "Yin to my yang and my favorite gang."
10. "Your vibe attracts your tribe."
11. "Don't let the colors fade."
12. "Insert cute Instagram captions here."
13. "Just double tap."
14. "Catch flights, not feelings."
15. "Besides chocolate, you're my best friend."
Good Instagram Captions For Your Selfie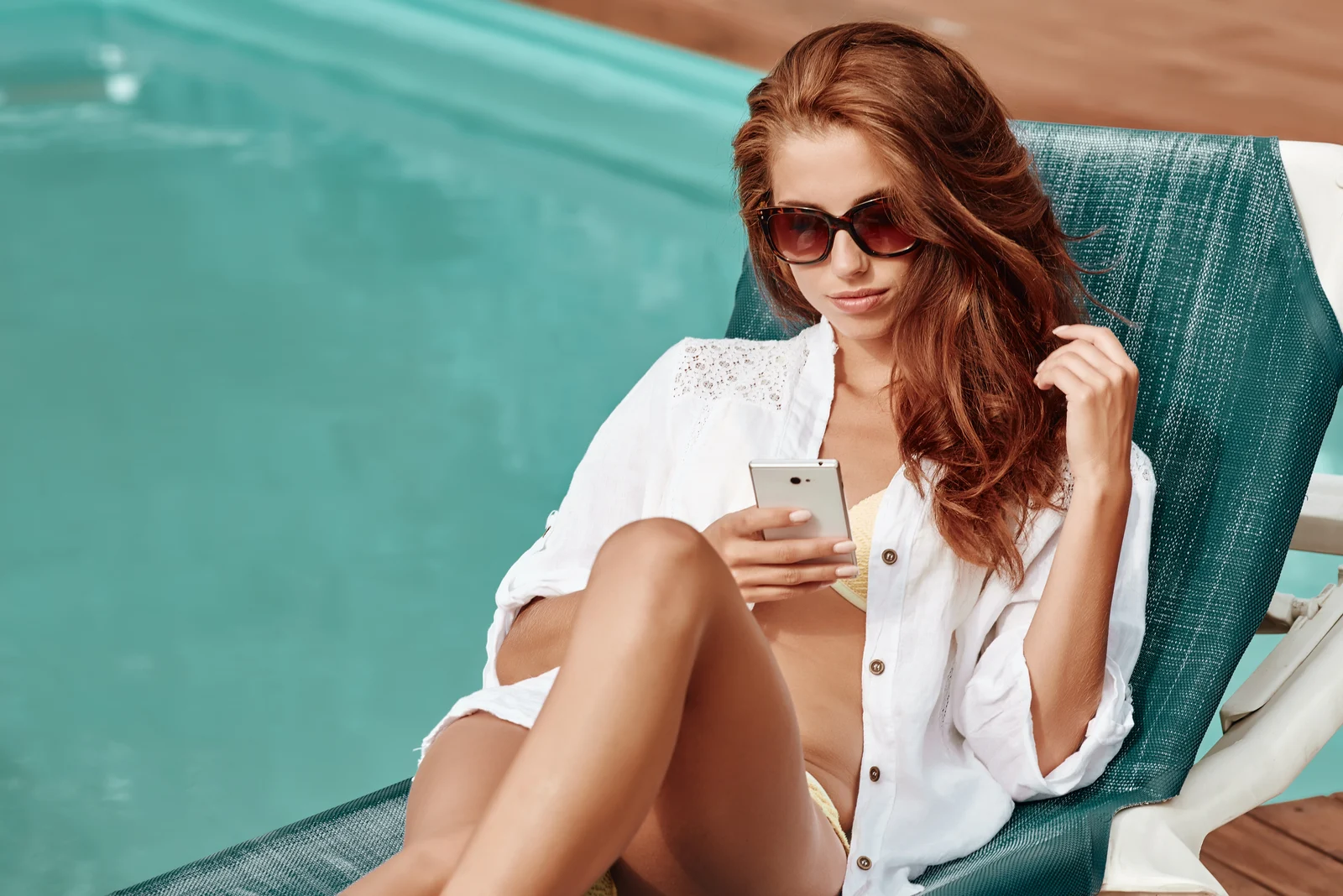 How do you make your Instagram audience keep coming back to your profile?
I don't want to offend you, but sometimes it's not so much about the content as it is about that content's caption.
So, you have to bear in mind that, sometimes, it is essential to include the audience in your selfie caption.
"Reach out to people. Actually, be their friend. And they will be interested in engaging with your content in addition to just DMing. People can also go back to your old posts."
Here are some Instagram caption ideas that you don't want to miss:
1. "Keep calm and spread good vibes."
2. "I don't know where I'm going, but I'm on my way." – Carl Sandburg
3. "Happiness consists of small things, ordinary people, and great deeds, do you agree?"
4. "Life is simple. It's just not easy." – Steve Maraboli
5. "Never regret anything that made you smile, okay?"
6. "Taking a selfie means taking a picture of your best friend."
7. "Life is way too short for bad vibes. What do you think about this?"
8. "A little contour and confidence."
9. "Making peace with my broken pieces."
10. "You can't live a full life on an empty stomach."
11. "Wondering how many miles I have scrolled with my thumbs."
12. "Do what feels good."
13. "Life is what happens to us while we are making other plans." – Allen Saunders
14. "Every day is an adventure."
15. "Life has got all those twists and turns. You've got to hold on tight, and off you go."
– Nicole Kidman
Entertaining Instagram Captions For Halloween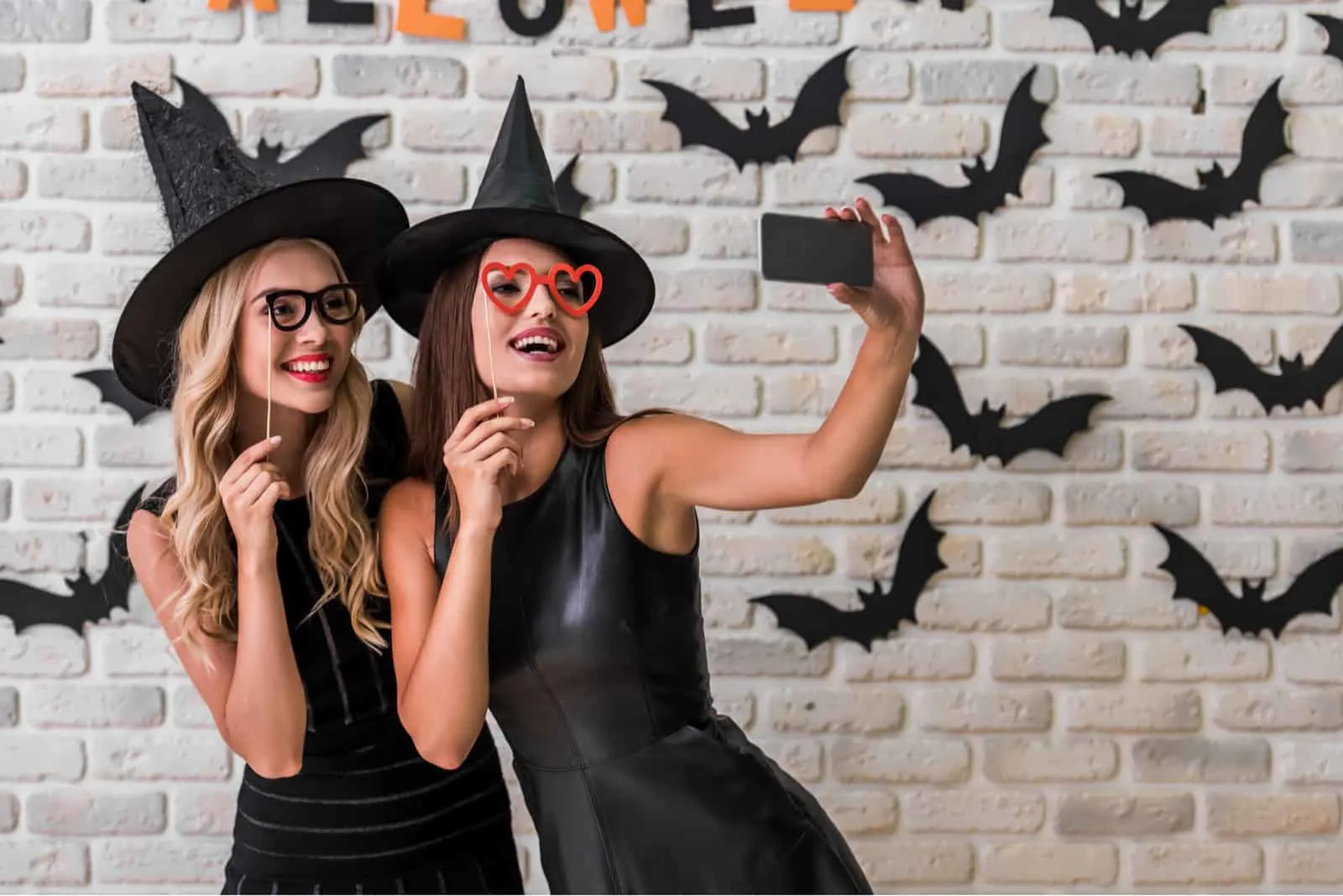 And now that you and your friend have chosen super-cool costumes for a spooktacular Halloween night, it's time to dive into these entertaining Instagram captions because I'm sure that your celebration will also go online.
Adding interesting puns, jokes, hashtags, and quotes about Halloween will make your selfie post very popular on social media platforms.
1. "Hello boo-tiful!"
2. "Ghouls just wanna have fun."
3. "Don't trick me, better treat me."
4. "Shake your BOOty."
5. "Creepin' it real!"
6. "Bringing you bad luck since '96."
7. "What's up, pumpkin?"
8. "Cutest pumpkin in the patch."
9. "Have been ready for Halloween since last Halloween."
10. "Have a spooktacular night."
11. "Bad and boo-jee."
12. "This witch can be bribed with chocolate."
13. "Too cute to spook."
14. "I make Voldemort look like Harry Potter."
15. "Resting my witch face."
16. "Feelin' fang-cy."
17. "Can be bribed with candy."
18. "Having a bloody good time."
19. "Too gourd to be true."
20. "Happy Howl-oween."
Wrapping It Up
I hope that these best Instagram captions will give your selfie picture a whole new look. But, it's not all about adding a caption and waiting for likes – what matters is the meaning of those short quotes.
Some captions, although said in a few words, can carry a strong meaning.
Some, like funny selfie captions, are there to make your Instagram followers laugh.
Song-lyrics captions, on the other hand, have soul.
Inspirational Instagram quotes serve to motivate us and convey the true meaning of our Instagram selfie post.
In the end, whichever short captions for selfies you choose, make sure it fits your posted content, and, of course, think about the audience who will see it and the goal you want to achieve with it.
Be classy, sassy, cool, and nice, and when you choose captions, choose them wisely!