A cup of coffee (or tea), uplifting music, and good vibes quotes. That's all you need to start your day in the best possible way! If you don't believe me, then I dare you to try it for yourself.
If you're a chronic pessimist, now you're probably wondering: But why would I bother myself reading any of these quotes that are supposed to make my day?
Here's a simple tip: If you delete "supposed to" and add "will" instead, you will instantly boost your optimism levels and put yourself in a good mood.
When we feel positive (not coronavirus positive), all the challenges in the world become less difficult. Feeling optimistic means putting yourself in the right mindset to help you achieve your goals (both big and small).
Good vibes quotes will remind you to seize the day, embrace the changes, upgrade your self-confidence, and never give up no matter what.
Positive thoughts will attract more positivity into your life. Are you ready to get your daily dose of good vibes? I bet you are!
What Are Some Positive Quotes?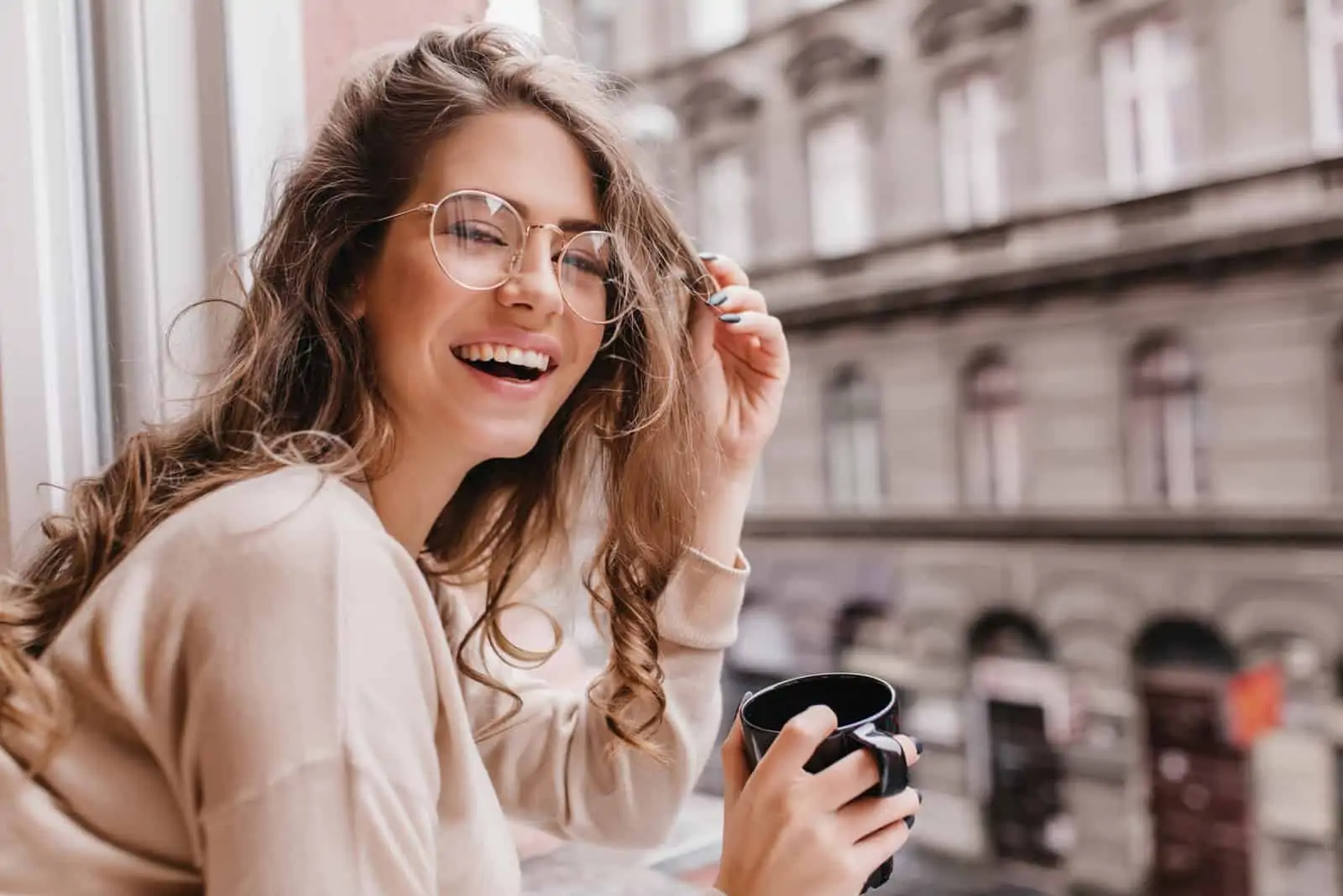 If you look around, you'll realize that there are plenty of inspirational quotes that are just waiting to be discovered. Focusing on the positive means reducing any negative thoughts that are preventing you from reaching your full potential. With that said, here are some top positive quotes that will make your day:
1. "You deserve to be happy. You deserve to live a life you are excited about. Don't let others make you forget that." – Unknown
2. "Positive belief in yourself will give you the energy needed to conquer the world, and this belief is the power behind all creation." – Stephen Richards
3. "Vibrate good energy into others' souls, making them never forget the beauty of yours." – Unknown
4. "What is the difference between an obstacle and an opportunity? Our attitude toward it. Every opportunity has a difficulty, and every difficulty has an opportunity." – J. Sidlow Baxter
5. "The most important thing you will ever wear is your attitude." – Jeff Moore
6. "Let us rise up and be thankful, for if we didn't learn a lot today, at least we learned a little, and if we didn't learn a little, at least we didn't get sick, and if we got sick, at least we didn't die; so let us all be thankful." – Buddha
7. "Happiness is an attitude. We either make ourselves miserable or happy and strong. The amount of work is the same." – Francesca Reigler
8. "Happiness is not something ready-made. It comes from your own actions." – Dalai Lama
9. "Talent is cheaper than table salt. What separates the talented individual from the successful one is a lot of hard work." – Stephen King
10. "You should cleanse your mind of all the bad vibes. Let the good vibes flow instead." – Unknown
11. "Attitude is a little thing that makes a big difference." – Winston Churchill
12. "It's hard not to feel happy when you make someone smile." – Roy T. Bennett
13. "Live your life, sing your song. Not full of expectations. Not for the ovations. But for the joy of it." – Rasheed Ogunlaru
14. "The only place where your dreams become impossible is in your own thinking." – Robert H. Schuller
15. "I'm a very positive thinker, and I think that is what helps me the most in difficult moments." – Roger Federer
16. "Optimism is the most important human trait because it allows us to evolve our ideas, to improve our situation, and to hope for a better tomorrow." – Seth Godin
17. "You can't make positive choices for the rest of your life without an environment that makes those choices easy, natural, and enjoyable." – Deepak Chopra
18. "Perpetual optimism is a force multiplier." – Colin Powell
19. "Until you're ready to look foolish, you'll never have the possibility of being great." – Cher
Positive Vibes Only Quotes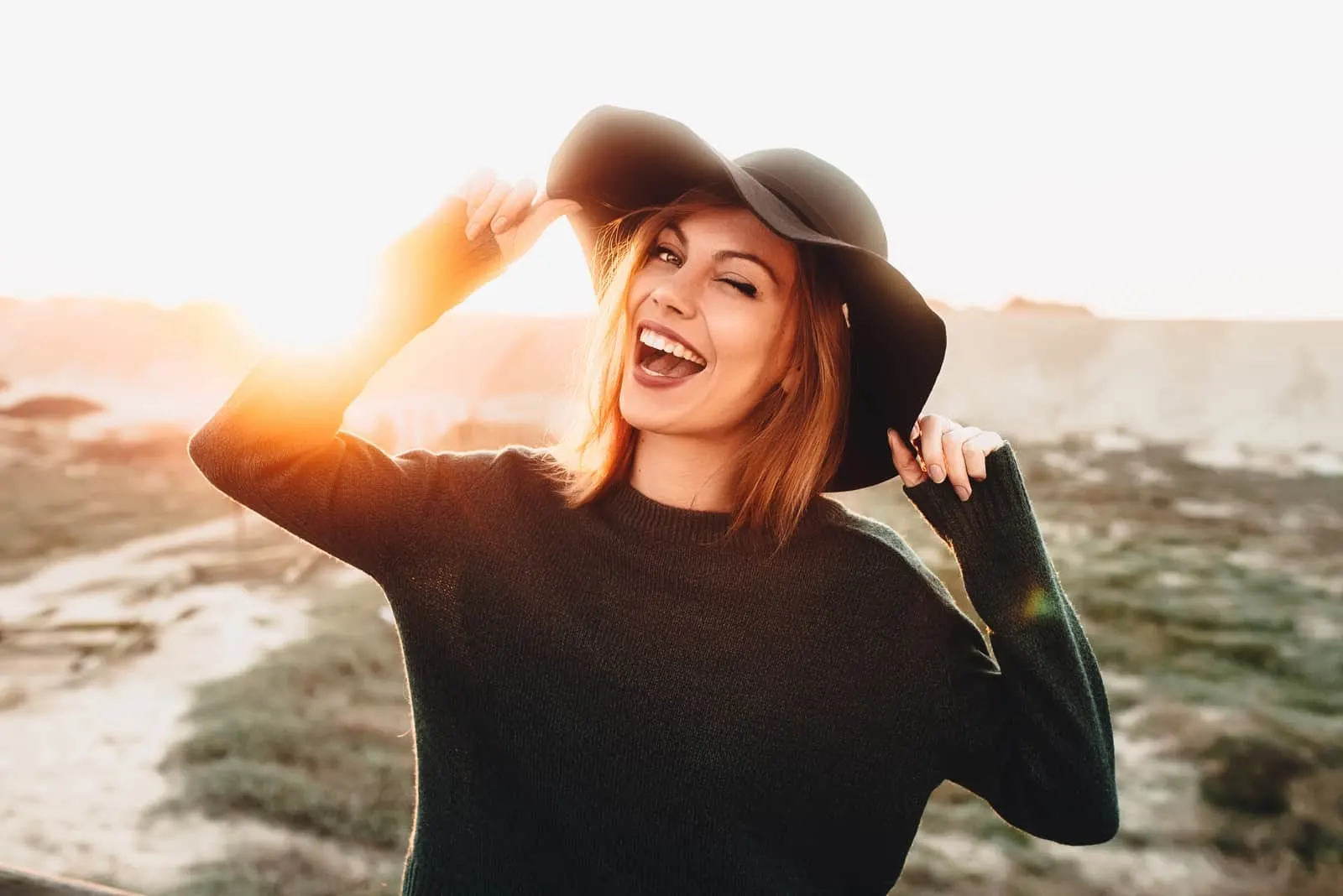 These motivational quotes will boost your positive vibes and prepare you for the greatness you deserve. If you believe in yourself and stay positive, anything is possible:
1. "When you are joyful, when you say yes to life and have fun and project positivity all around you, you become a sun in the center of every constellation, and people want to be near you." – Shannon L. Alder
2. "Vibe high, and the magic around you will unfold." – Akilnathan Logeswaran
3. "Positive mind. Positive vibes. Positive life." ⁠– Unknown
4. "Positive energy is attracted to positive energy." – Deborah Day
5. "Celebrate the people in your life who are there because they love you for no other reason than because you are YOU." – Mandy Hale
6. "Change can come in either of two important ways: Start behaving positively or stop behaving negatively." – Dr. Phil
7. "The more you praise and celebrate your life, the more there is in life to celebrate." – Oprah Winfrey
8. "Be the energy you want to attract." – Unknown
9. "Life is pretty simple: You do some stuff. Most fail. Some work. You do more of what works. If it works big, others quickly copy it. Then you do something else. The trick is doing something else." – Leonardo da Vinci
10. "I don't have time to hate people who hate me because I'm too busy loving people who love me." – Unknown
11. "I aspire to be a giver. A giver of love, a giver of good vibes, and a giver of strength." – Unknown
12. "The only thing that I have done that is not mitigated by luck, diminished by good fortune, is that I persisted and other people gave up." – Harrison Ford
13. "It is better to play than do nothing." – Confucius
14. "Surround yourself only with people who are going to lift you higher." – Oprah Winfrey
15. "I've missed more than 9,000 shots in my career. I've lost almost 300 games. Twenty-six times, I've been trusted to take the game-winning shot and missed. I've failed over and over and over again in my life. And that is why I succeed." – Michael Jordan
16. "If you think in terms of a year, plant a seed; if in terms of ten years, plant trees; if in terms of years, teach the people." – Confucius
What Is A Positive Quote For The Day?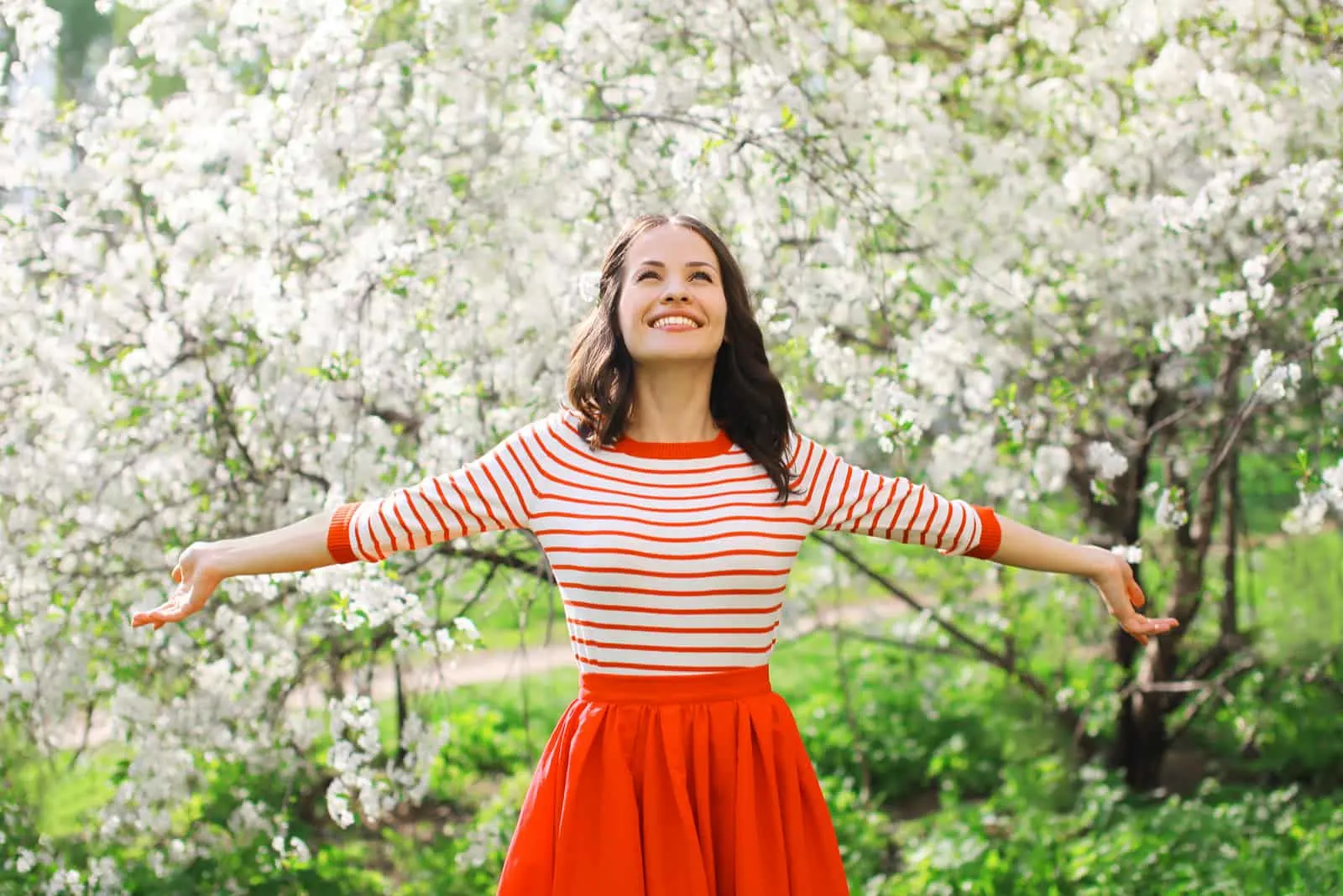 To help you maintain good vibes, you have to arm yourself with positivity. Here's not one but a few positive life quotes to make your day:
1. "The secret of health for both mind and body is not to mourn for the past, not to worry about the future, or not to anticipate troubles, but to live in the present moment wisely and earnestly." – Buddha
2. "In every day, there are 1,440 minutes. That means we have 1,440 daily opportunities to make a positive impact." – Les Brown
3. "Imagination rules the world." – Napoleon Bonaparte
4. "In order to carry a positive action, we must develop here a positive vision." – Dalai Lama
5. "My only goal right now is to be genuinely happy." – Unknown
6. "An attitude of positive expectation is the mark of the superior personality." – Brian Tracy
7. "Your mind is very powerful. If you fill it with positive thoughts, you will soon start seeing positive changes in it." – Unknown
8. "Live so that when your children think of fairness, caring, and integrity, they think of you." – H. Jackson Brown, Jr
9. "A man is not finished when he is defeated. He is finished when he quits." – Richard Nixon
10. "When life puts you into tough situations, do not say 'why me?' Instead, you should say, 'try me'" – Unknown
11. "Being happy never goes out of style." – Unknown
12. "Yesterday is not ours to recover, but tomorrow is ours to win or lose." – Lyndon B. Johnson
13. "A man cannot be too careful in the choice of his enemies." – Oscar Wilde
14. "It's a funny thing about life, once you begin to take note of the things you are grateful for, you begin to lose sight of the things that you lack." – Germany Kent
15. "There is nothing better than a positive and good-natured person. Be one of them. Surround yourself with these people, and you will feel the change." – Unknown
16. "With the right vibes and the right people, it's easy to create something magical." – Dinah Jane
17. "You are responsible for your life. You can't keep blaming somebody else for your dysfunction. Life is really about moving on." – Oprah Winfrey
Uplifting Positive Vibes Quotes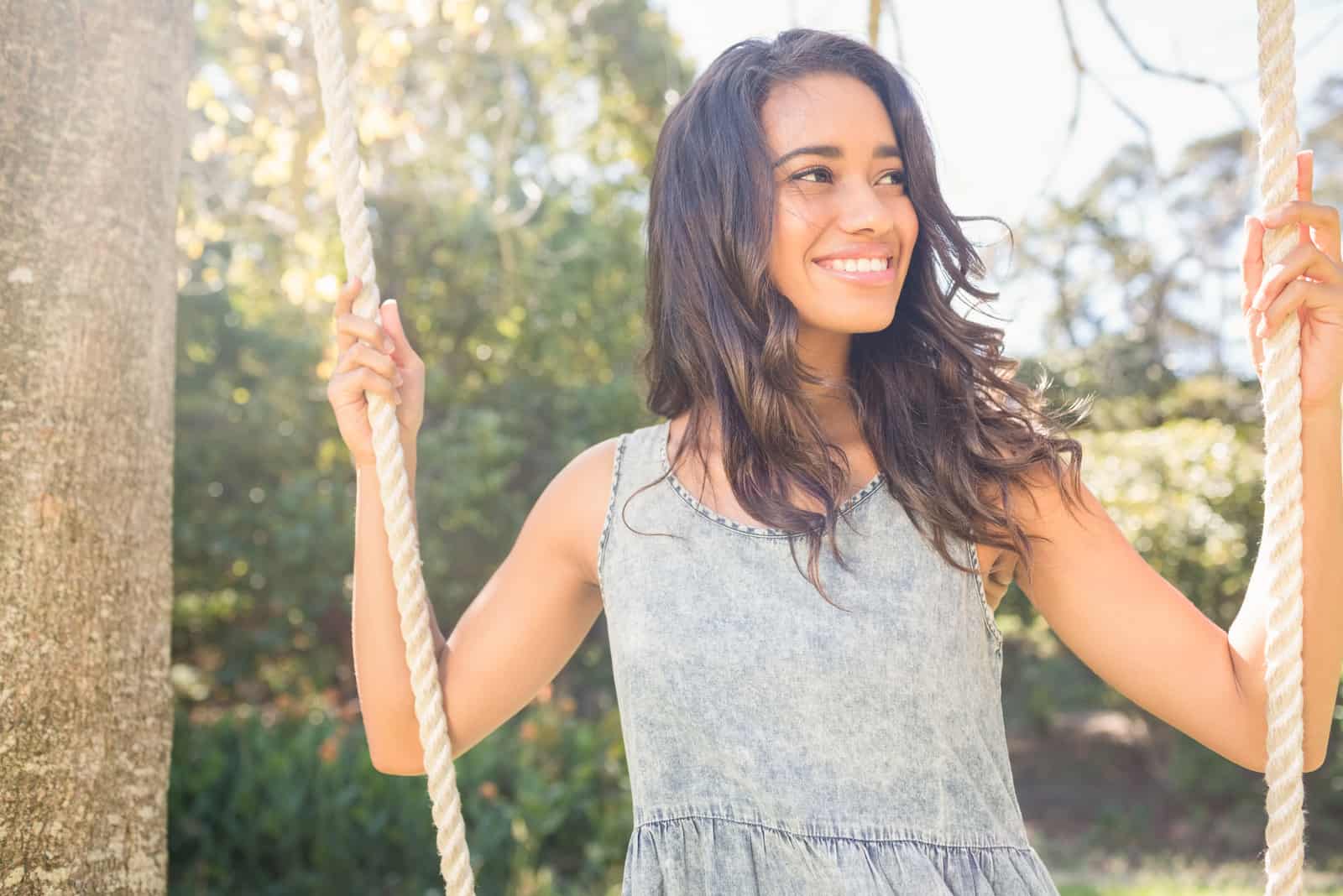 Uplifting quotes are happy quotes that will help you become the best version of yourself. Absorb them, implement them into your daily life, and watch how your life transforms:​​​​
1. "When you are enthusiastic about what you do, you feel this positive energy. It's very simple." – Paulo Coelho
2. "Keep your face to the sunshine, and you cannot see a shadow." – Helen Keller
3. "Positive thinking will let you do everything better than negative thinking will." – Zig Ziglar
4. "If you feel happy, smile with all your heart. If you're down, smile with all your might." – Paul Ian Guillermo
5. "The more you feed your mind with positive thoughts, the more you can attract great things into your life." – Roy T. Bennett
6. "Every day may not be good, but there is something good in every day." – Alice Morse Earle
7. "If you have a positive attitude and constantly strive to give your best effort, eventually you will overcome your immediate problems and find you are ready for greater challenges." – Pat Riley
8. "Once you replace negative thoughts with positive ones, you'll start having positive results." – Willie Nelson
9. "A positive attitude can lead to a chain reaction of positive thoughts, outcomes, and events." – Unknown
10. "If people hurt you over and over, think of them like sandpaper. They may scratch and hurt you a bit, but in the end, you end up polished, and they end up useless." – Chris Colfer
11. "We are all a little broken. But the last time I checked, broken crayons still color the same." – Unknown
12. "If you have built castles in the air, your work need not be lost; that is where they should be. Now put foundations under them." – Henry David Thoreau
12. "I do not have time to hate people who hated me. I am just too busy loving the ones who really love me." – Unknown
14. "Many of life's failures are people who did not realize how close they were to success when they gave up." – Thomas Edison
Chill Good Vibes Quotes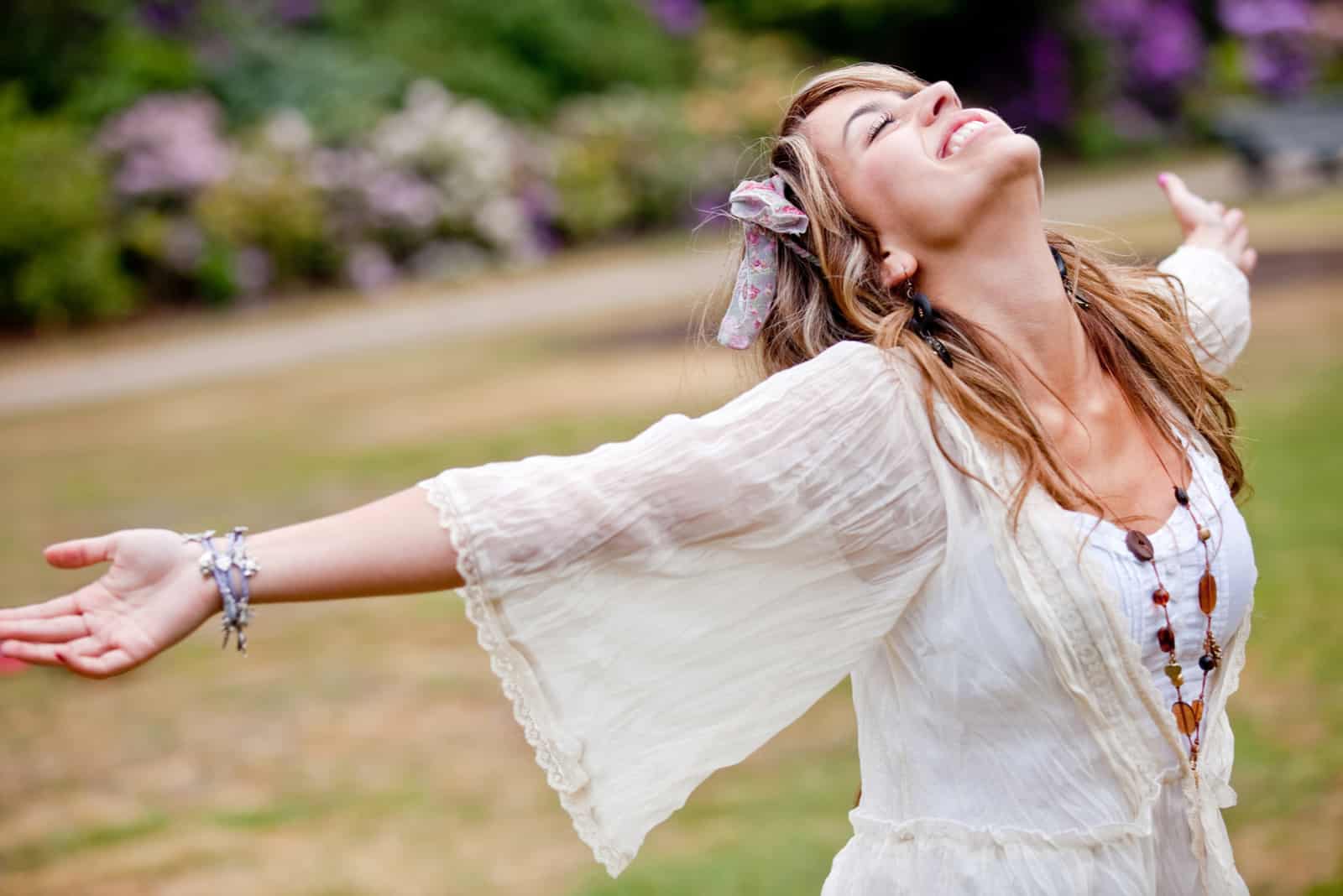 No matter what happens, no matter where you are at the moment, know that you're exactly where you're supposed to be, so don't lose your optimism. Let these chill good vibes quotes remind you of that:
1. "Wherever you go, no matter what the weather, always bring your own sunshine." – Anthony J. D'Angelo
2. "Ups and downs. Victories and defeats. Sadness and happiness. Despite all of that, stay positive. That's the best kind of life." – Unknown
3. "Don't stress. Do your best. Forget the rest." – Unknown
4. "Positive thinking is more than just a tagline. It changes the way we behave. And I firmly believe that when I am positive, it not only makes me better, but it also makes those around me better." – Harvey Mackay
5. "I chose to make the rest of my life the best of my life." – Louise Hay
6. "I say looking on the bright side of life never killed anybody." – Jenny Han
7. "Most folks are about as happy as they make up their minds to be." – Abraham Lincoln
8. "When I was 5 years old, my mother always told me that happiness was the key to life. When I went to school, they asked me what I wanted to be when I grew up. I wrote down 'happy.' They told me I didn't understand the assignment, and I told them they didn't understand life." – John Lennon
9. "Happiness is enjoying the little things in life." – Unknown
10. "You attract the energy that you give off. Spread good vibes. Think positively. Enjoy life." – Unknown
11. "The thing that lies at the foundation of positive change, the way I see it, is service to a fellow human being." – Lee lacocca
12. "Don't think too much, just do what makes you happy." – Unknown
13. "Yesterday is not ours to recover, but tomorrow is ours to win or lose." – Lyndon B. Johnson
14. "Whatever is good for your soul, do that." – Unknown
15. "A powerful attitude awakens inner strength, energy, motivation, and initiative." – Remez Sasson
16. "It's the easiest thing in the world to be down about anything. I think the body responds to good vibes." – Dave Davies
17. "I always like to look on the optimistic side of life, but I am realistic enough to know that life is a complex matter." – Walt Disney
18. "Stay strong despite the bad things that happened. Make them wonder how you are still smiling despite everything." – Unknown
Good Vibes Quotes For Instagram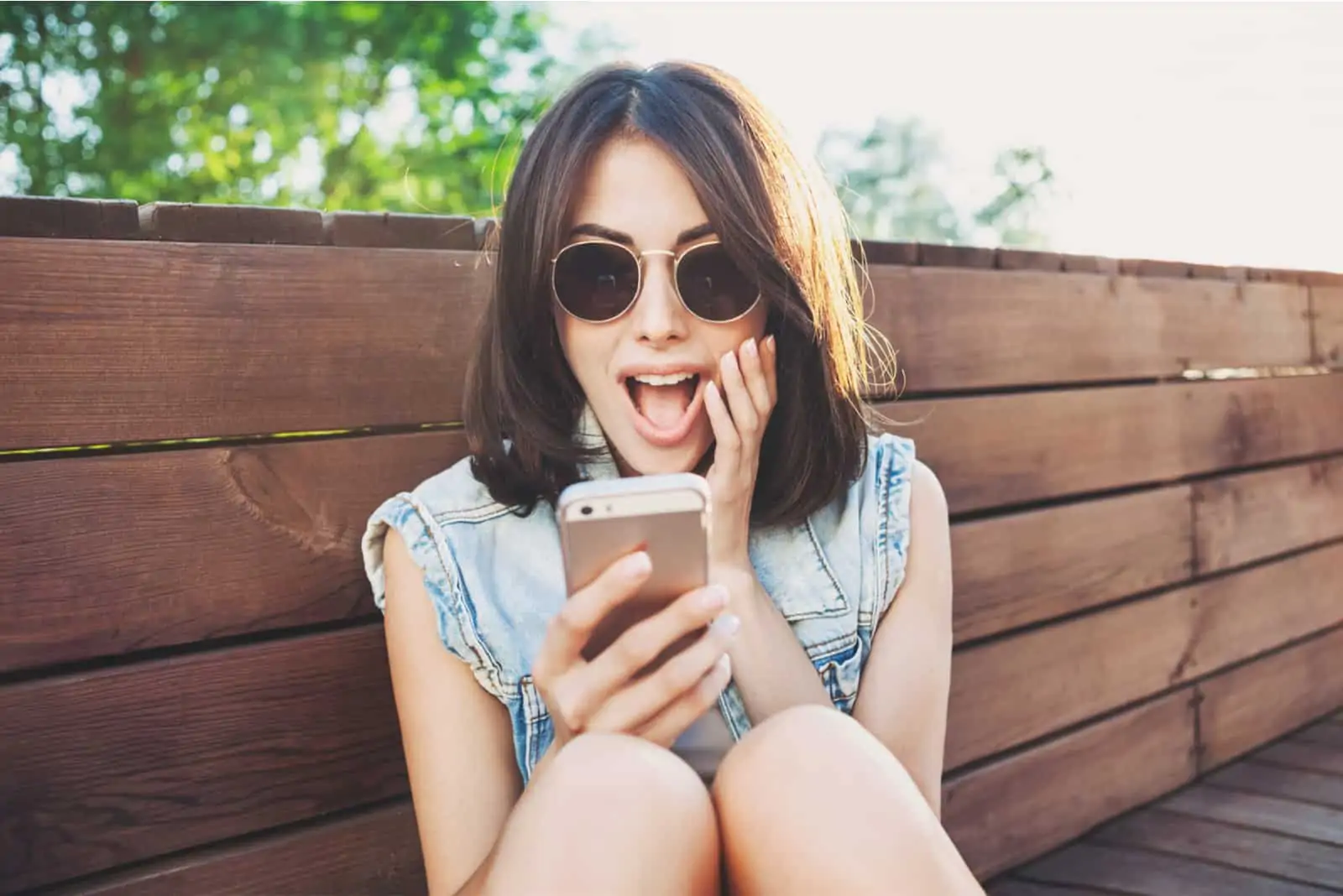 Looking for some optimistic vibes to share with others on Instagram? Look no more but feel free to dive into the sea of good vibes only:
1. "The greatest win is walking away and choosing not to engage in drama and toxic energy at all." – Lalah Delia
2. "Today is a good day to have a good day." – Unknown
3. "Don't step backward toward nothing, step forward toward something, better awkward steps forward, than coward steps backward." – Victoria Addino
4. "Be who you are and say what you feel, because those who mind don't matter and those who matter don't mind." – Dr. Seuss
5. "We can't control the world. We can only (barely) control our own reactions to it. Happiness is largely a choice, not a right or entitlement." – Unknown
6. "Want what you have, and then you can have what you want." – Frederick Dodson
7. "Don't waste a minute not being happy. If one door closes, run to the next window. Or break down a door." – Unknown
8. "Fill yourself with good feelings until you are overflowing." – Unknown
9. "If you ever walk down a path surrounded by negative energy, look for the fork in the path then cross over to the positive side." Victoria Addino
10. "You are the antibodies kicking in as the planet fights its fever." Bill Mckibben
11. "It's not strength; it's PERCEPTION that makes you stronger. If you change how you SEE it, you'll change how you FEEL about it." – Yvonne Pierre
12. "Impossible is just an opinion, don't buy it." – Robin Sharma
13. "Always surround yourself with positive souls, and good vibes will just come naturally. Remember that your surroundings will influence your experience, so make it a positive one." – Unknown
14. "You don't need too many people to be happy, just a few real ones who appreciate you for who you are." – Unknown
15. "That old law about 'an eye for an eye' leaves everybody blind. The time is always right to do the right thing." – Martin Luther King Jr.
16. "People are always blaming their circumstances for what they are. I don't believe in circumstances. The people who get on in this world are the people who get up and look for circumstances they want, and, if they can't find them, make them." – George Bernard Shaw
17. "Happiness is not something you postpone for the future; it is something you design for the present." – Unknown
Good Vibes Quotes For Morning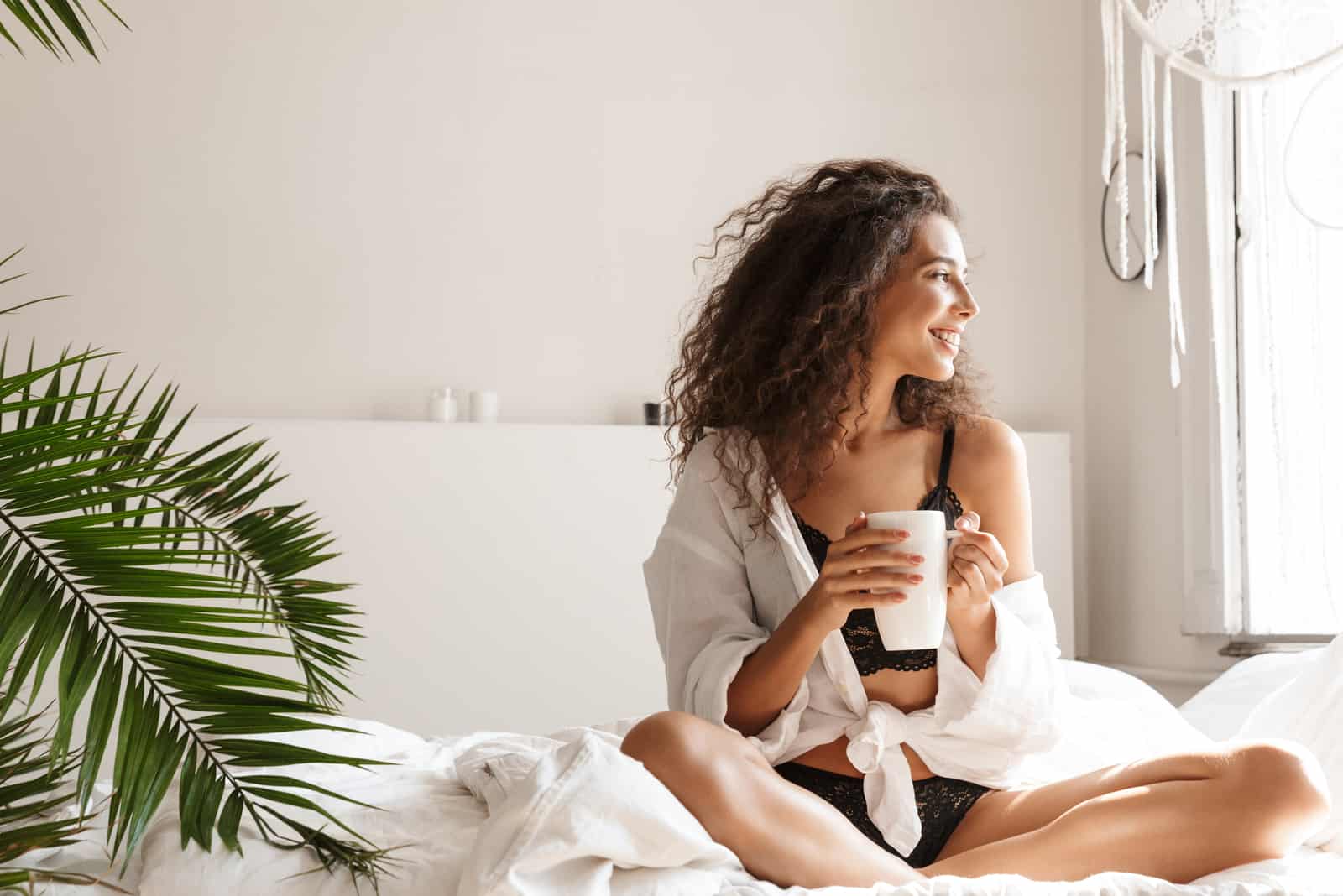 After saying good morning to yourself, start the day with daily self-love affirmations and inspiring quotes for the morning. Let these become your daily ritual and the main source of your strength and motivation:
1. "Today is a perfect day to start living your dreams." – Unknown
2. "You're braver than you believe and stronger than you seem, and smarter than you think." – A. A. Milne
3. "Some people dream of success, while other people get up every morning and make it happen." – Wayne Huizenga
4. "Happiness starts with you. Not with your relationship, not with your job, not with your money, but with you." – Unknown
5. "You're off to great places. Today is your day. Your mountain is waiting, so get on your way." – Dr. Seuss
6. "Thoughts become things…choose the good ones!" – Mike Dooley
7. "Beneath the rust and grime which dulls the shine of our weathered hearts, joy patiently waits to be rediscovered." – John Mark Green
8. "Be the kind of energy that no matter where you go, you will always add value to the lives of people around you." – Unknown
9. "Walk away from anything that gives you bad vibes. There is no need to explain or make sense of it. It's your life. Do what makes you happy." – Unknown
10. "Inhale good vibes and exhale the bad ones. Worrying will not take the troubles away. It will just take away the peace of today." – Unknown
11. "The greatest discovery of all time is that a person can change his future by merely changing his attitude." – Oprah Winfrey
12. "Virtually nothing is impossible in this world if you just put your mind to it and maintain a positive attitude." – Lou Holtz
13. "Always radiate positive vibes. Rise up and face the day full of enthusiasm and life." – Unknown
14. "Winning doesn't always mean being first. Winning means you're doing better than you've done before." – Bonnie Blair
15. "The key to being happy is knowing you have the power to choose what to accept and what to let go of." – Unknown
16. "I hear, and I forget. I see, and I remember. I do, and I understand." – Confucius
17. "Cultivate an optimistic mind, use your imagination, always consider alternatives, and dare to believe that you can make possible what others think is impossible." – Rodolfo Costa
18. "It's most important that you surround yourself with positivity always, and have it in your mind at all times." – Tyler Perry
19. "Speak as if it has already happened, and it will." – Unknown
Motivational Good Vibes Quotes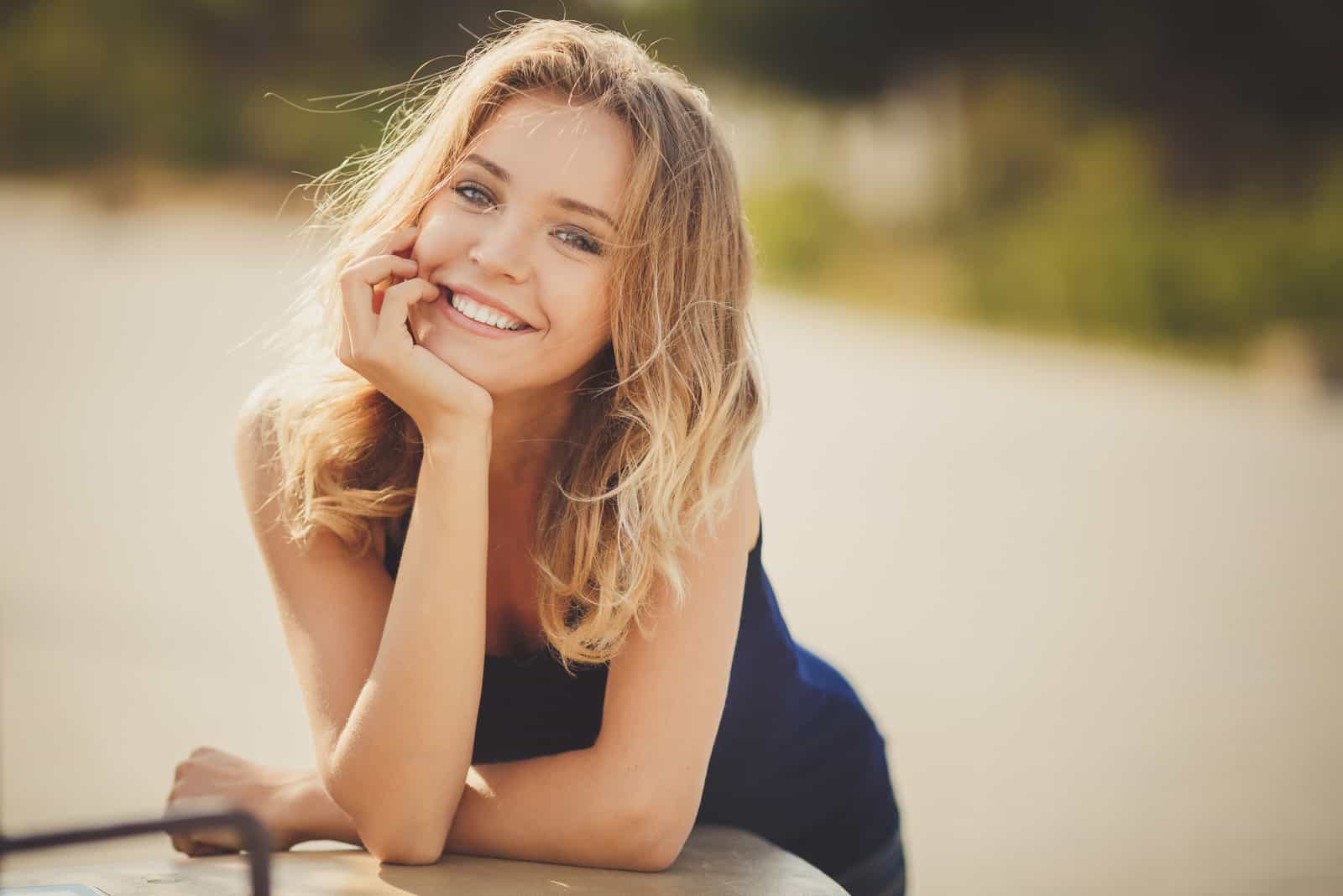 In case you ever run out of positive quotes, here are a few more to keep your optimism balanced:
1. "Positive thinking is more than just a tagline. It changes the way we behave. And I firmly believe that when I am positive, it not only makes me better, but it also makes those around me better." – Harvey Mackay
2. "If the light is in your heart, you will find your way home." – Rumi
3. "A well-spent day brings happy sleep, so life well used brings happy death." – Leonardo da Vinci
4. "You can, you should, and if you're brave enough to start, you will." – Stephen King
5. "Don't be pushed around by the fears in your mind. Be led by the dreams in your heart." – Roy T. Bennett
6. "My mother said to me, 'If you are a soldier, you will become a general. If you are a monk, you will become the Pope.' Instead, I was a painter and became Picasso." – Pablo Picasso
7. "The greatest weapon against stress is our ability to choose one thought over another." – William James
8. "The miracle of your existence calls for celebration every day." – Unknown
9. "Darling, listen, there is a season for everything on earth. But if you emit positive vibes, frown less, smile more, and do what you can, you will have higher chances and unseasonable opportunities of attracting and manifesting all that you desire in life. I wish and pray that you begin to see yourself no longer worried, bothered, hurt, or exhausted and become stronger, happy, successful, fulfilled, and motivated with each passing day. Sending you love, good vibes, positive energy, good luck, and best wishes to you!" – Rajesh Goyal
10. "I have chosen to be happy because it is good for my health." – Voltaire
11. "Nothing is beyond the realm of possibility. There are no limitations except the limits of your own imagination." – Dolores Cannon
12. Attitude is a little thing that makes a big difference." – Winston Churchill
13. "Have the courage to let go of the matter which doesn't matter!" – Riya Pallavi Biren
14. "Always believe in the magic of a new beginning." – Dido Stargaze
15. "The ones who find happiness are the ones who don't make excuses. If it's broken, they fix it… if it's wrong, they make it right." – Unknown
16. "I think education is power. I think that being able to communicate with people is power. One of my main goals on the planet is to encourage people to empower themselves." – Oprah Winfrey
What Is The Best Quote For Love?
Love quotes are an indispensable part of positive quotes because love is one of the most powerful feelings in the world. Love is an inexhaustible source of positivity, and that's why it deserves to be celebrated with the following quotes:
1. "Love all, trust a few, do wrong to none." – William Shakespeare
2. "There is only one happiness in this life, to love and be loved." – George Sand
3. "The only thing we never get enough of is love; and the only thing we never give enough of is love." – Henry Miller
4. "Love is composed of a single soul inhabiting two bodies." – Aristotle
5. "We accept the love we think we deserve." – Stephen Chbosky
6. "Being deeply loved by someone gives you strength while loving someone deeply gives you courage." – Lao Tzu
7. "You've gotta dance like there's nobody watching,
Love like you'll never be hurt,
Sing like there's nobody listening,
And live like it's heaven on earth." – William W. Purkey
8. "'Tis better to have loved and lost than never to have loved at all." – Alfred Lord Tennyson
9. "We are most alive when we're in love." – John Updike
10. "Love is the whole thing. We are only pieces." – Rumi
11. "Love recognizes no barriers." – Maya Angelou
12. "You know you're in love when you can't fall asleep because reality is finally better than your dreams." – Dr. Seuss
13. "When we love, we always strive to become better than we are. When we strive to become better than we are, everything around us becomes better too." – Paulo Coelho
14. "Every heart sings a song, incomplete, until another heart whispers back. Those who wish to sing always find a song. At the touch of a lover, everyone becomes a poet." – Plato
15. "The best love is the kind that awakens the soul and makes us reach for more, that plants a fire in our hearts and brings peace to our minds. And that's what you've given me. That's what I'd hoped to give you forever." – Nicholas Sparks
16. "They say a person needs just three things to be truly happy in this world: someone to love, something to do, and something to hope for." – Tom Bodett
Funny Good Vibes Quotes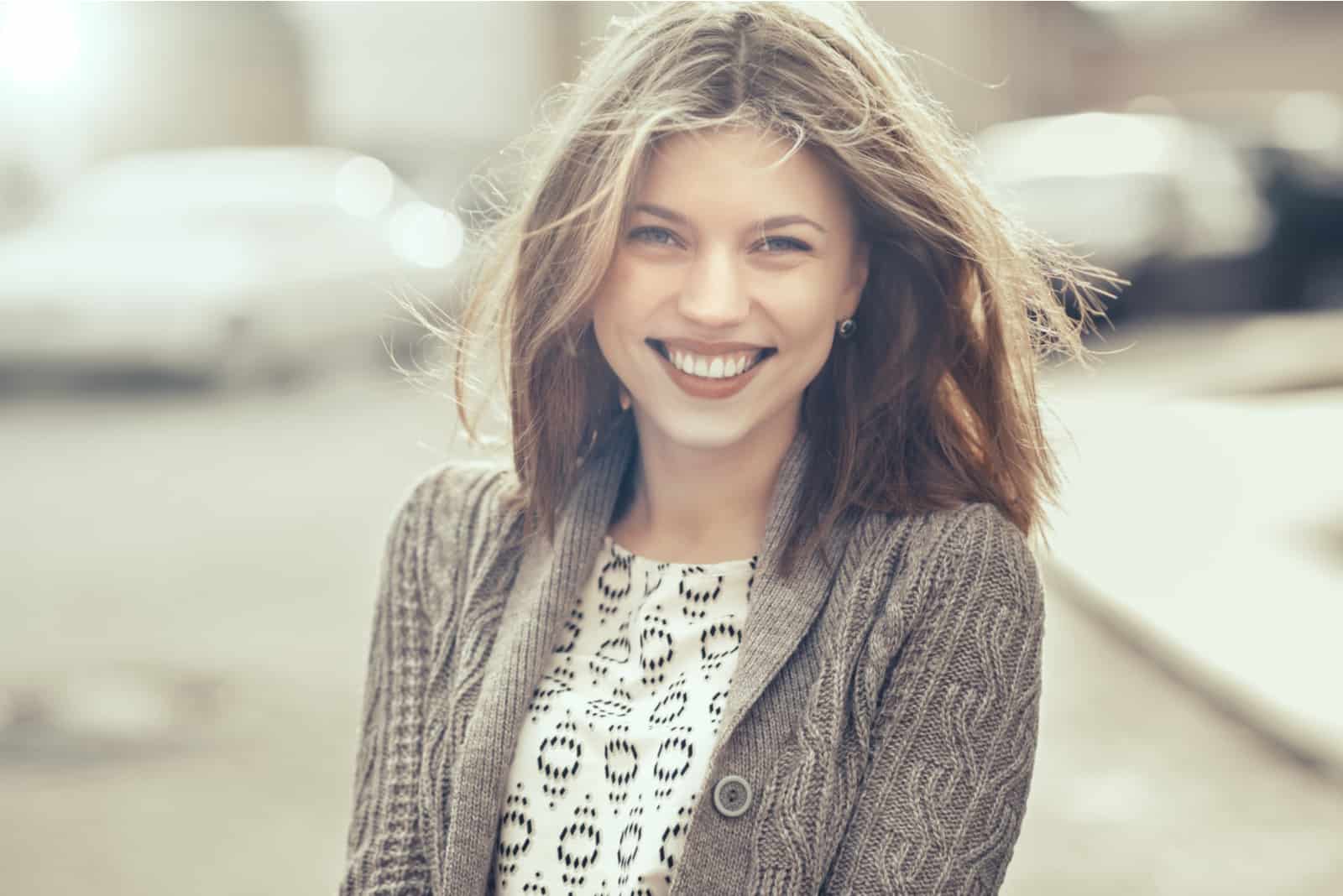 Some of the best good vibes quotes are, of course, the funny ones. These funny quotes remind us to take a break from time to time and simply laugh just because we can:
1. "A positive attitude may not solve all your problems, but it will annoy enough people to make it worth the effort." – Unknown
2. "Optimist: someone who figures that taking a step backward after taking a step forward is not a disaster, it's more like a cha-cha." – Robert Brault
3. "All you need in this life is ignorance and confidence, and then success is sure." – Mark Twain
4. "People often say that motivation doesn't last. Well, neither does bathing; that's why we recommend it daily." – Zig Ziglar
5. "Tell the negative committee that meets inside your head to sit down and shut up." – Ann Bradford
6. "If you're going to be able to look back on something and laugh about it, you might as well laugh about it now." – Marie Osmond
7. "The difference between genius and stupidity is: genius has its limits." – Albert Einstein
8. "The possible is just the impossible that we've come to accept." – Stewart Stafford
9. "Life is too short to always be serious at all times. So, if you cannot laugh at yourself, then give me a call. I will laugh at you!" – Unknown
10. "Never put off until tomorrow what you can do the day after tomorrow." – Mark Twain
11. "If you think you are too small to be effective, you have never been in the dark with a mosquito." – Dalai Lama
12. "If at first, you don't succeed, then skydiving definitely isn't for you." – Steven Wright
13. "Opportunity does not knock; it presents itself when you beat down the door." – Kyle Chandler
Your Vibe Attracts Your Tribe!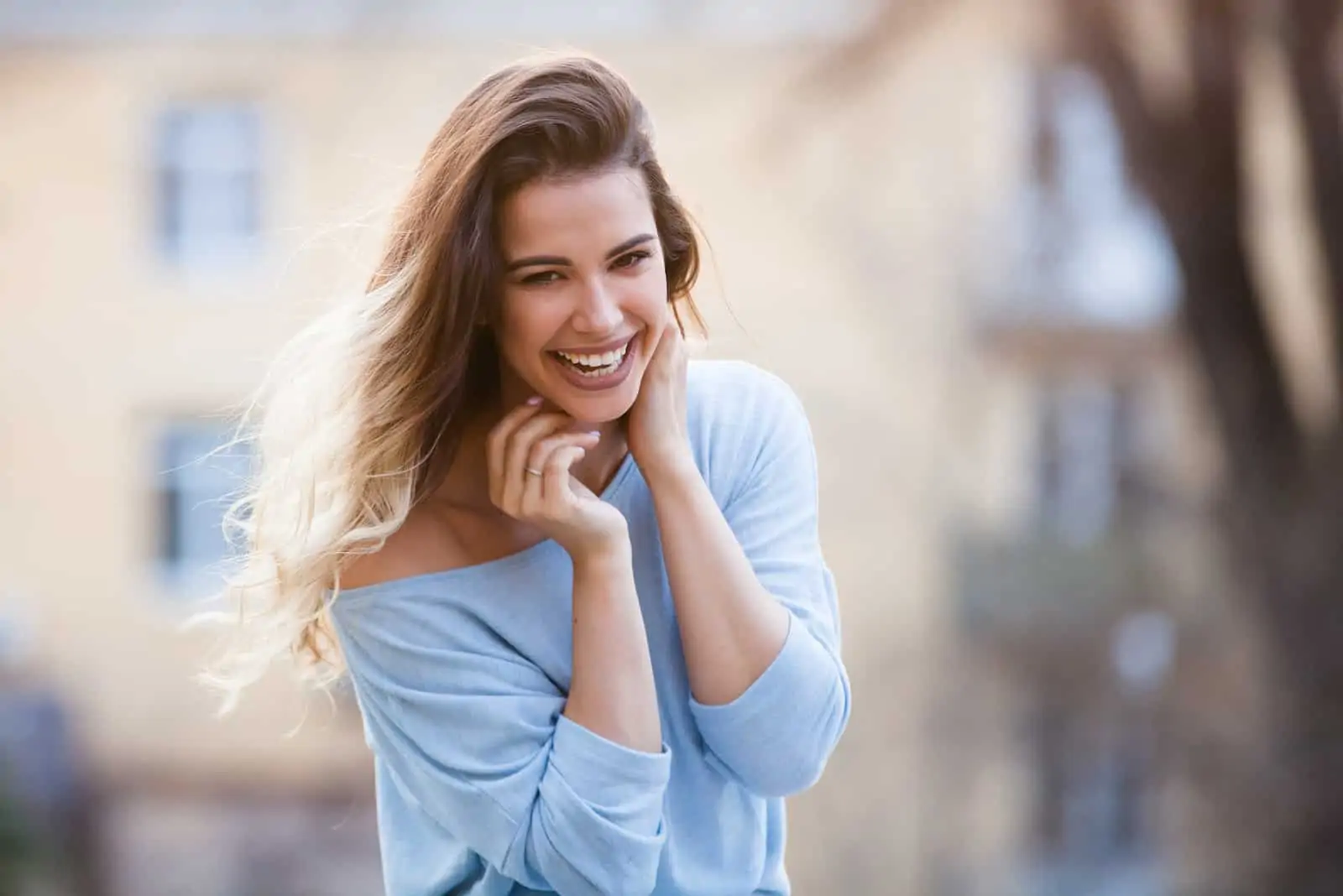 Let these good vibes quotes also remind you that your vibe is responsible for attracting everything into your life (including both negative and positive things or people).
So, the more you think positively, the more good things and people you'll attract and vice versa.
Your vibe attracts your tribe. Your vibe shapes your life.
So, are you satisfied with your vibe? You better be, and if you're not, be strong enough to let go of whatever makes you unhappy.