Summer is about having no responsibilities, so a teenage summer bucket list has to include fun activities and ways to make your summer unforgettable.
Summer fun is great, but if you really want to remember this summer forever, items on your teenage bucket list should include things that push you out of your comfort zone.
Here's a list full of fun things, scary things, and things that will challenge you and make you a better you by the end of the summer.
80 Teenage Summer Bucket List Ideas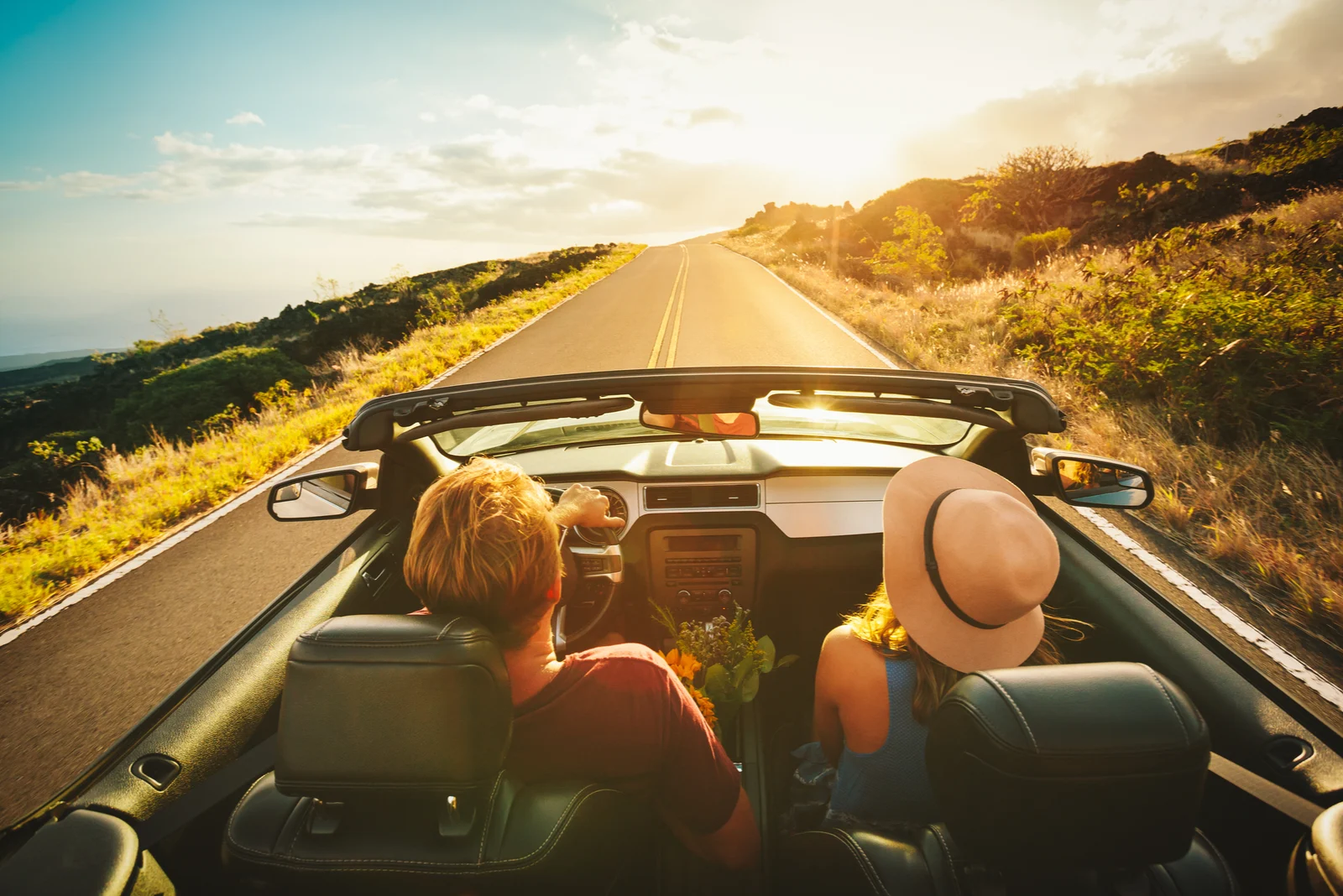 While you're in high school, summer is the only time you're really free to do things you don't have to, so it's important not to waste this time.
You can use this teen summer bucket list to get ideas on what you want to do over the summer and plan your summer activities. Having a plan doesn't mean you won't be spontaneous, only that you know what you want.
Use this teenage summer bucket list of things to do to make some memories!
1. Travel somewhere without your parents.
If you've never traveled on your own before, you might want to start by going somewhere close, such as seeing a nearby attraction with a friend – next step: visiting another country.
2. Go on a road trip with family or your best friends.
A road trip is less about the destination and more about the way there. Snacks, music, and your favorite people are all you need for a trip you'll always remember.
3. Go to Comic-Con.
Sure, you get to meet celebrities and hang out with other fans, but the best part about Comic-Con is cosplay. You can go as anyone, so go crazy and let yourself be your favorite character for a day.
4. See your favorite artist in concert.
Start saving right now and pay attention to tour schedules to get tickets as soon as they go on sale. You never know how long it's going to be until the next concert, so don't miss your chance.
5. Go to a music festival.
Music festivals are an experience beyond just seeing bands play. They become a world in itself, where you live for the music and the people around you.
6. Go to a sports game.
Sports games are all about the feeling of community. Cheering for your team together with other fans brings you closer and makes you feel like you're part of something, even if your team loses.
7. Go to an amusement park.
You can take it easy or challenge yourself to ride a roller coaster that scares you. Either way, going to an amusement park is a must for the summer.
8. Go to an outdoor adventure park.
You can try zip-lining through a forest, aerial adventure courses on ropes, and rock climbing. Definitely something to remember this summer by!
9. Visit a college campus.
Visit a local college and tour the campus just because, or visit a college campus you are interested in attending to see what you can expect.
Related: The Ultimate College Bucket List With 155+ Fun Ideas
10. Visit a nearby city.
A city nearby is usually the last on the list of places to visit, so be different and check out your neighbors.
11. Visit a big city.
Go to New York or LA, or anywhere you've always wanted to go. If you're lucky enough to have someone to stay with, you can spend your summer exploring and getting familiar with the city.
12. Throw a party.
Summer is for parties, and there are so many kinds you can throw!
• BBQ party
• Slumber party/spa slumber party
• Surprise party for someone
• Party in your backyard
• Pizza party with homemade pizzas
• Pool party
• Costume party
13. Go swimming at night.
Ocean or pool, you should experience swimming at night for a special atmosphere.
14. Watch a sunrise at the beach.
You can pull an all-nighter or get up early, but make sure to see the sunrise the next time you're near a beach!
15. Watch the sunset.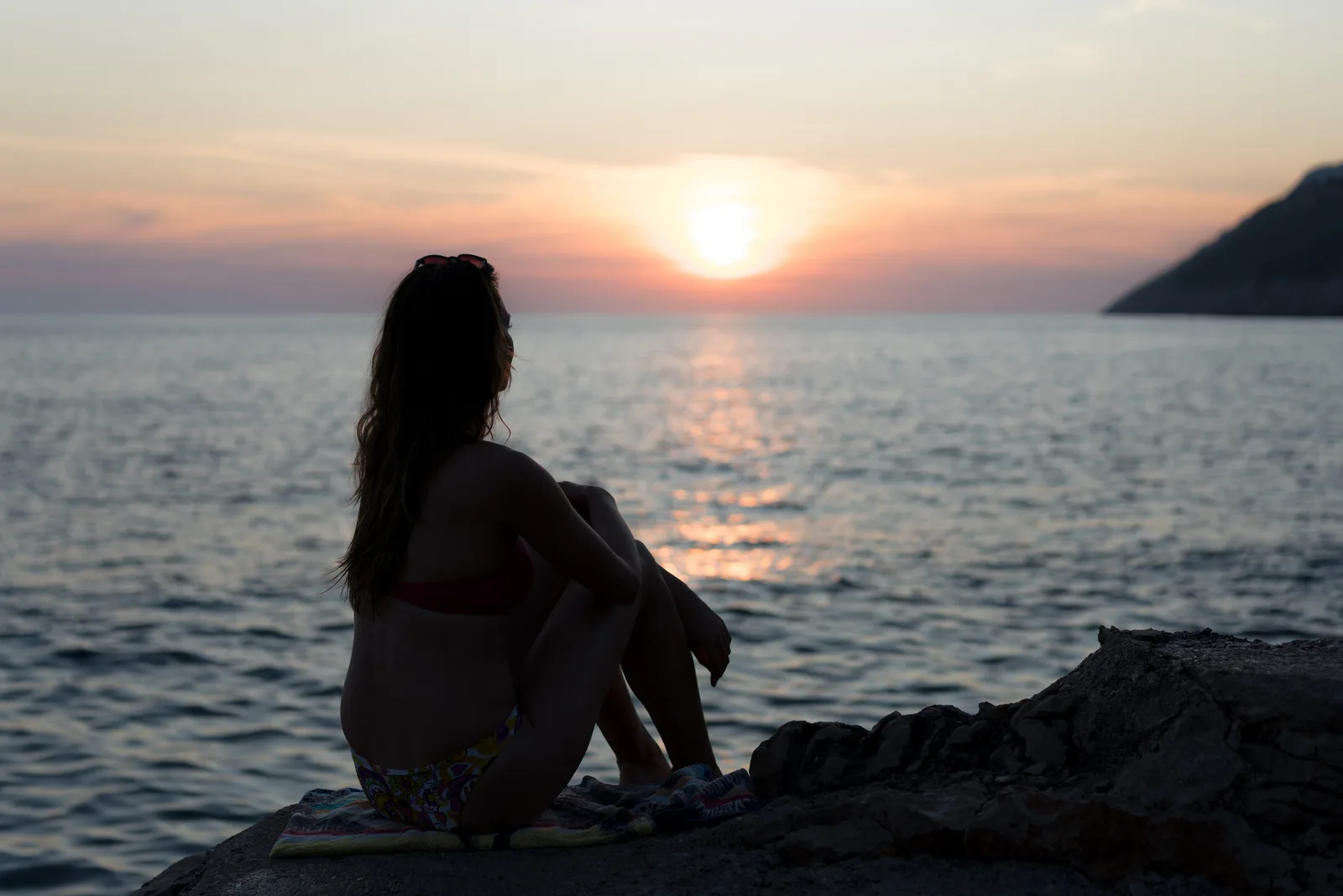 Sunsets are easier to catch than sunrises, but we never remember to watch them. Get it on your bucket list.
16. Take naps.
Summers are for fun but also for self-care. Sometimes you just need to nap, right? Take a nap whenever you want.
17. Learn to drive.
If you can't drive, learn as soon as possible. It will open up a lot of possibilities. When you don't have to ask anyone for lifts, you'll be more independent.
18. Learn to play an instrument.
Piano, violin, guitar, ukulele… Pick whatever is the most accessible for you, and for starters, learn to play one song. If you like it, you can get more serious about it.
19. Read a book that isn't homework.
Reading can be the most boring and the most interesting thing in the world. What you're reading makes all the difference. Find a book you actually enjoy, and you'll fall in love with reading.
20. Write a letter to your future self.
Write about your thoughts, feelings, ideas, hopes, dreams… When you open the letter in a few years, it will give you a sense of nostalgia and show you how far you've come.
21. Win a competition.
Win at anything, just to get that feeling of victory. From eating competitions to sports or rock-paper-scissors against your friends, just don't give up until you WIN!•
22. Volunteer.
You can go to a local animal shelter and see if they need someone to help feed the animals or walk the dogs, help out at a local charity, or offer tutoring to someone. There are a ton of volunteering opportunities online, too, if you can't find anything.
23. Make something and sell it.
Make jewelry, food, fanart, or whatever else you can make and sell it online or at a local farmer's market.
24. Work out.
Exercise is essential! Find a routine you like and stick with it. It doesn't have to mean you have to go to the gym, just do something physical you like, such as roller-skating, biking or sports.
25. Learn some life skills.
• Cooking. Learn to cook one thing really well, or learn to cook your favorite meal.
• Laundry. Learn how to use a washing machine
• Budget. Keep a log of your spending or start a savings account.
26. Train for a marathon.
Setting yourself a goal to work towards will give you a sense of accomplishment and teach you how to work hard. A half-marathon is also a possibility if you're new to running.
27. Create a resume.
You'll need one, sooner or later. Think about everything you've done in your life, your education, hobbies, and skills, and put them down. There are templates online that you can use to format it.
28. Write a thank you letter to your favorite teacher.
We all have that one teacher who made our school life special. Write them a handwritten letter to let them know that they made a difference. It will mean the world to them.
29. Perform random acts of kindness.
Do chores for a neighbor, help out someone on the street, or pay a friend a compliment. Do a small thing for someone to brighten their day.
30. Create something with your hands.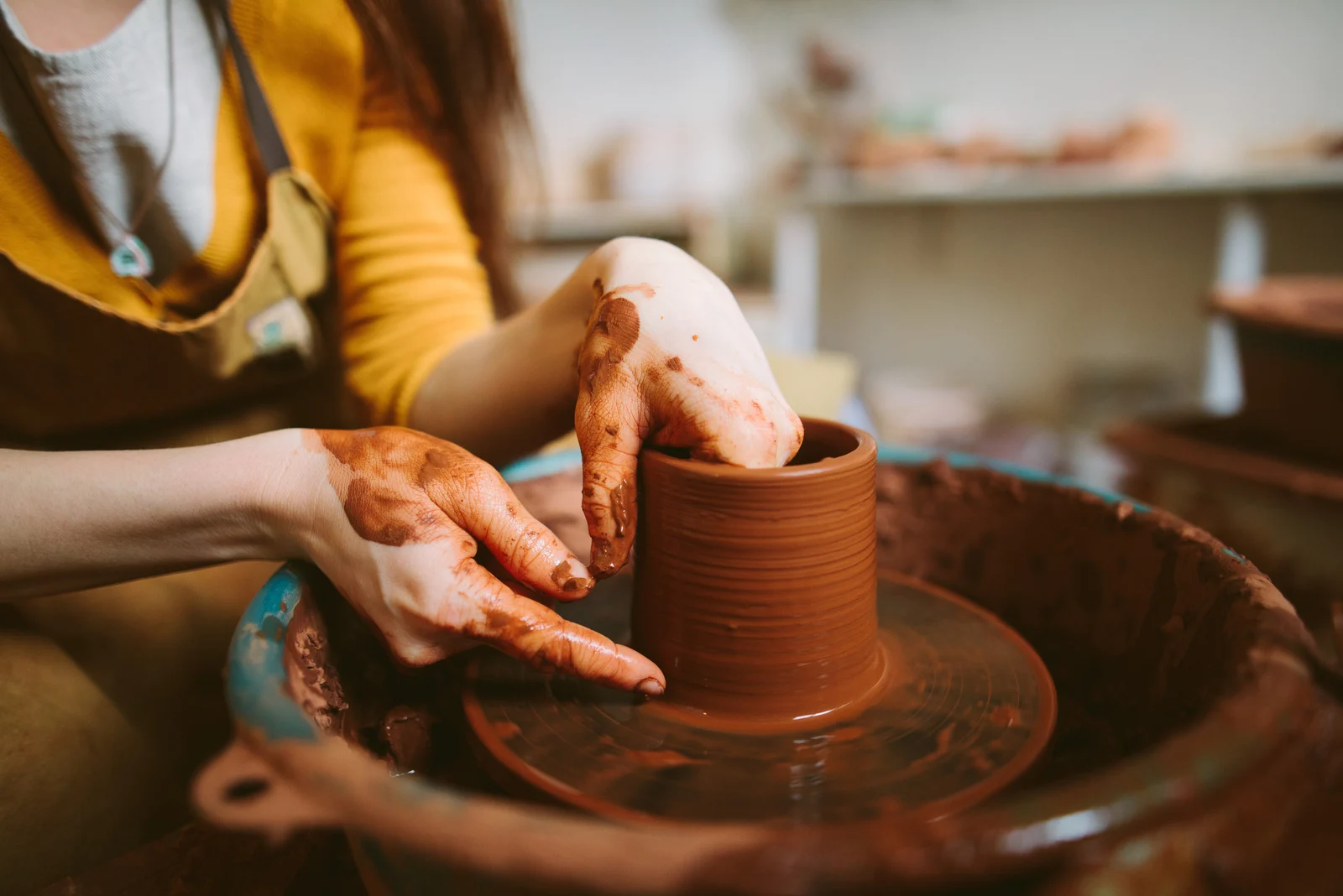 Woodcarving, pottery, making bread, creating a collage… Whatever you can do with your hands counts!
31. Write a story.
Write a short story about yourself, invent a new world, or write fanfiction about your favorite show or a story for children. You're only limited by your imagination.
32. Write a song.
Think of a melody and lyrics, and if you don't know how to write down the notes, just record yourself singing it. You can polish it later easily.
33. Create a summer playlist.
You need a lot of playlists for the summer: a car playlist, a party playlist, chill playlist, sleep playlist, workout playlist… Nothing beats having the perfect music for any occasion.
34. Take a selfie every day.
By the end of the summer, you'll know all your best angles and poses!
35. Take a picture every day.
Take a picture of something new every day to learn about yourself and the world around you.
36. Have a photo shoot with your friends.
Get all dressed up for a model photo shoot. Stay natural, show your silly side, or pretend you're someone else. Or do all of these and more.
37. Confess to your crush.
It's scary and nerve-wracking, but you'll never know if they like you back if you don't let them know. If they do, you might start dating and experience love, and if they don't, you'll know it's time to move on.
38. Kiss someone.
There's nothing like a summer romance. It doesn't matter if it's a summer fling or if they become your boyfriend or girlfriend, find someone to kiss in the summer.
39. Change your hair.
Get a new haircut, or dye your hair. Summer is the perfect time to try out a new look. If you love it, great, but if you don't, you'll be on your way back to normal by the time school starts.
40. Dress in a different style.
Experiment with styles and aesthetics, or wear things you'd never usually wear. You can pretend it never happened if you don't like it.
41. Do something you're afraid of.
Face a fear you have, no matter how big or small. It can be something you're actually scared of or something you've been putting off. Just go for it.
42. Try a food you'd never eat.
If you only eat things you're used to, you're missing out. Try something you think is weird or gross or just not your kind of food. You might be surprised.
43. Apply to your dream college.
Don't sell yourself short. If you're not applying to that one college you really want to go to because you think you can't get in, do it anyway. You might not succeed, but you actually might – it doesn't matter. All that matters is that you've faced your insecurity.
44. Watch Netflix all day.
You can use your summer to have adventures, but sometimes you just want to lie around and stare at the screen. Binge a TV show for that sweet, no thoughts, empty head feeling.
45. Have a movie marathon.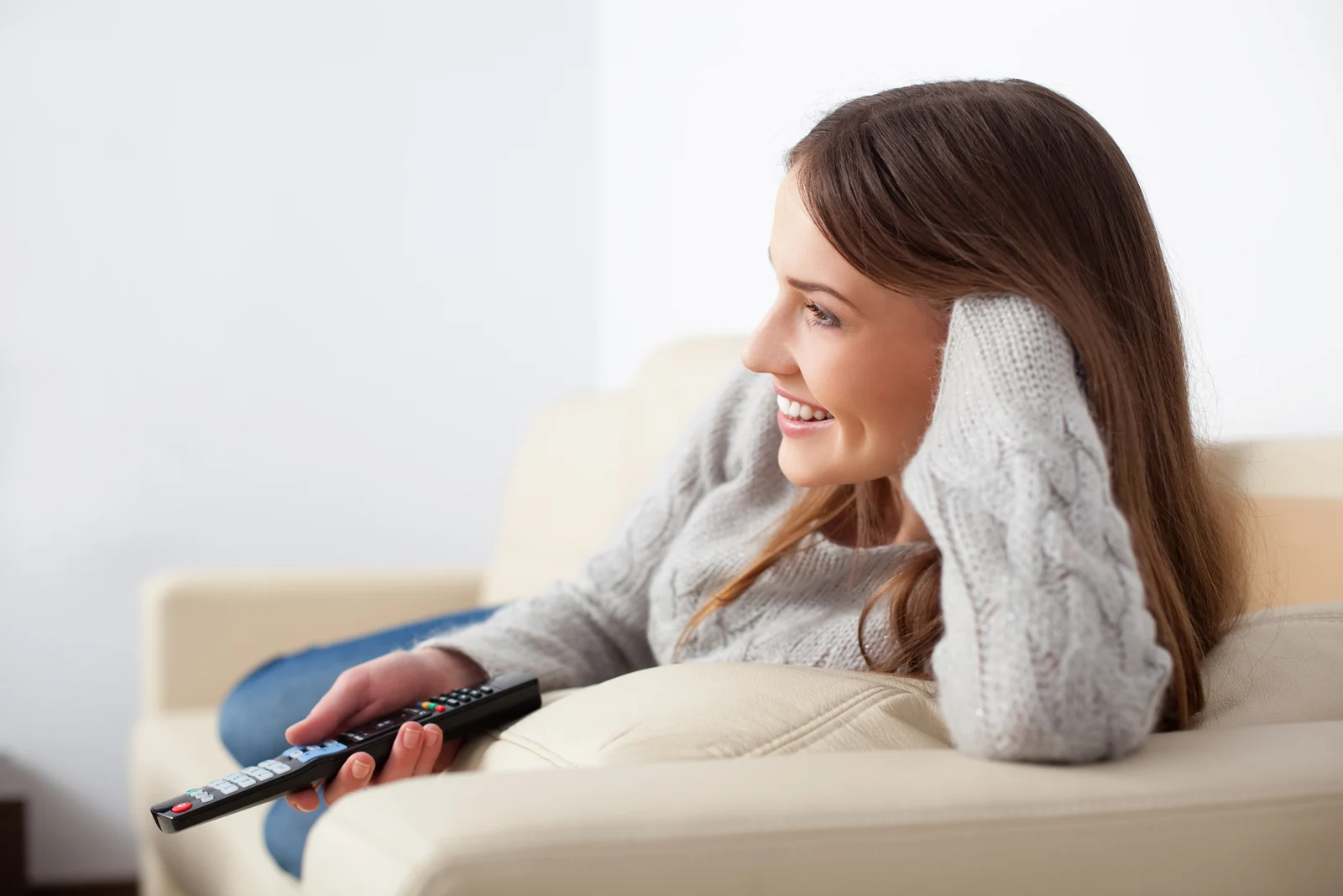 This is best if done with friends who like the same stuff you do. Try Harry Potter movies, Marvel universe, classic movies, Star Wars, scary movies, or just random movies that catch your attention.
46. Go thrifting.
Visit a flea market, yard sales, or a local thrift store for unknown treasures. You can use the items you find as they are, or you can upcycle them. If it's not something you want to keep, you can always sell them on eBay or Etsy.
47. Clean out your closet.
This isn't just a chore. By cleaning out your closet, you'll see what you have, what you're missing, and make room for new stuff. You can donate your old clothes or sell them.
48. Have a garage sale.
Clean out the garage and sell the things you don't want anymore. Make some summer cash or donate what you make to charity.
49. Take the time to really get to know a friend.
You call yourself besties, but how well do you really know a friend? Sometimes we only share superficial feelings with our friends, so spend this summer hanging out and getting to know each other on another level.
50. Spend some time with your siblings.
Spend a summer day with your siblings doing nothing or doing an activity. Go to a water park, go for ice cream, have a picnic, or just hang out.
51. Visit your grandparents.
This should be on every list of things for teens (and tweens), and not just in the summer. Visit your grandma and grandpa to brighten their days and see what they're up to.
52. Hang out with your pets.
Take your dog on a long walk, cuddle with your cat, and play with your bird. Responsibilities often make us forget about our pets, so use this time to make it up to them.
53. Sleep outside.
When the weather is right, sleeping outside can be an adventure. You can sleep under the stars or in a tent, go to the beach, or camp in your own backyard. Roast some marshmallows and play some music, and enjoy your night outdoors.
54. Take up a new hobby.
There are tons of things to try, from art to sports to community activities. Think about what interests you and what you've always wanted to do. Summer might be the perfect time to start.
55. Ride your bike everywhere.
Instead of driving or having someone give you a lift, spend your summer using your bike as transport. A bike ride is good for the environment, it's a workout, and you get to see your surroundings in more detail.
56. Explore your own city.
We never really take the time to check out what's around us. Your summer project could be to find interesting parts of your city you've never paid attention to.
57. Cook dinner for your family.
Cook whatever you can. It can be simple or elaborate, but surprise your whole family with a home-cooked meal made by you!
58. Sing karaoke with friends.
You can go to a karaoke bar or find karaoke videos online. Either way, don't be shy and belt it out!
59. Research your family history.
You can learn a lot about yourself by looking into your family history. Talk to family members about everyone they can tell you about, or research your family tree on sites like ancestry.
60. Redecorate your bedroom.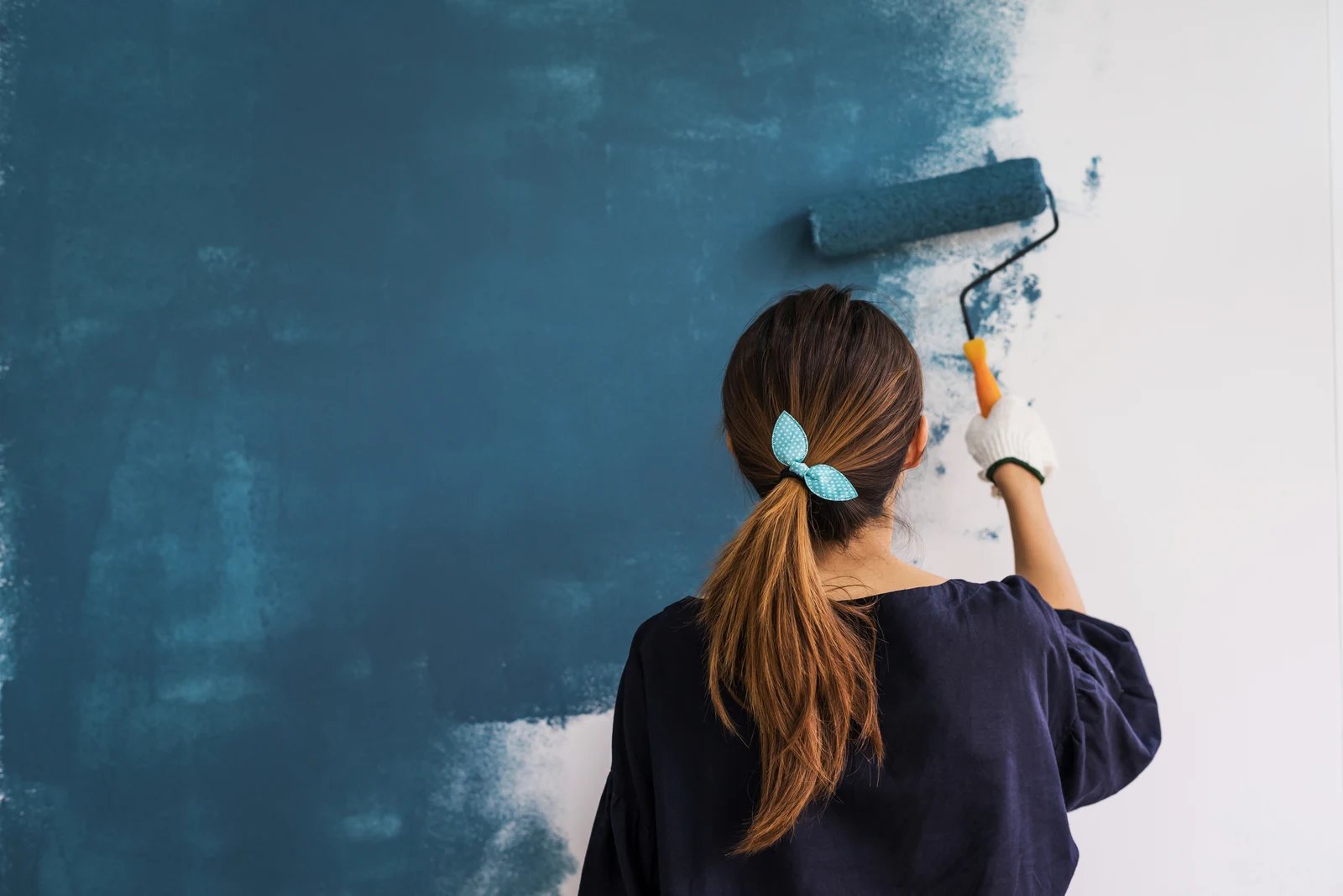 Don't just clean your room – make it into a whole new place. Use this time to redesign with a theme, paint the walls, and decorate your room exactly how you want it.
61. Raise money for a cause.
Raise money for a charity you believe in or for someone who needs it.
62. Unplug for a weekend.
No phone, no computer, no TV. Try going completely unplugged for a weekend or at least a day.
63. Have a fight.
Not a real one, of course. Have a water gun or water balloon fight, a paintball fight, or a pillow fight. Just make sure to stay safe and have fun!
64. Make a scrapbook.
Scrapbooks are fun to make and can make a cute gift as well. Print out photos and use souvenirs and decorations to make a scrapbook of your favorite school memories, your summer, or your friendship with your BFF.
65. Make some food.
It doesn't have to be anything elaborate, but get creative with food. Some ideas include homemade popsicles, iced coffee, s'mores, smoothies, and fruit salad.
66. Do a DIY project.
You can DIY your jeans to make them unique, tie-dye t-shirts, make jewelry, home decor accents, mason jar cookies, or make gifts. The possibilities are endless, and if you can't think of anything, you can search for ideas online to inspire you.
67. Learn a new craft.
Learn to do something that you can use. For example, sew something simple, or learn how to make a custom phone case or friendship bracelets. You'll always have unique gifts for your friends and something to do.
68. Learn a new language.
Finally start learning Japanese if you like anime or Korean if you're a fan of K-Pop. If you want to learn a language quickly, try Spanish or German. If any language seems interesting, go for it!
69. Learn a new word every day.
You can subscribe to apps that send you words daily if you don't want to pick on your own. The important part is to start using the words you learn immediately so you don't forget them.
70. Learn new skills.
There's a YouTube video about everything. Pick something you want to know how to do, and find a tutorial to start you off. If you get really interested in it, move forward with more serious materials.
71. Say yes
• to everything for one day
• to something that scares you
• to a blind date
It will build your confidence and inspire you.
72. Care for a potted plant.
Being responsible for a living being is scary and rewarding. Grow a plant for a great sense of well-being.
73. Go to the movies alone.
Learning to spend time on your own can be a challenge, so it's easiest to start by doing an activity that isn't too socialization-focused. Going to the movies on your own is an excellent start.
74. Keep a journal of your summer.
You can keep a notebook where you write down your impressions and feelings or make a printable checklist of everything you want to do and tick off the items you finish.
75. Build something.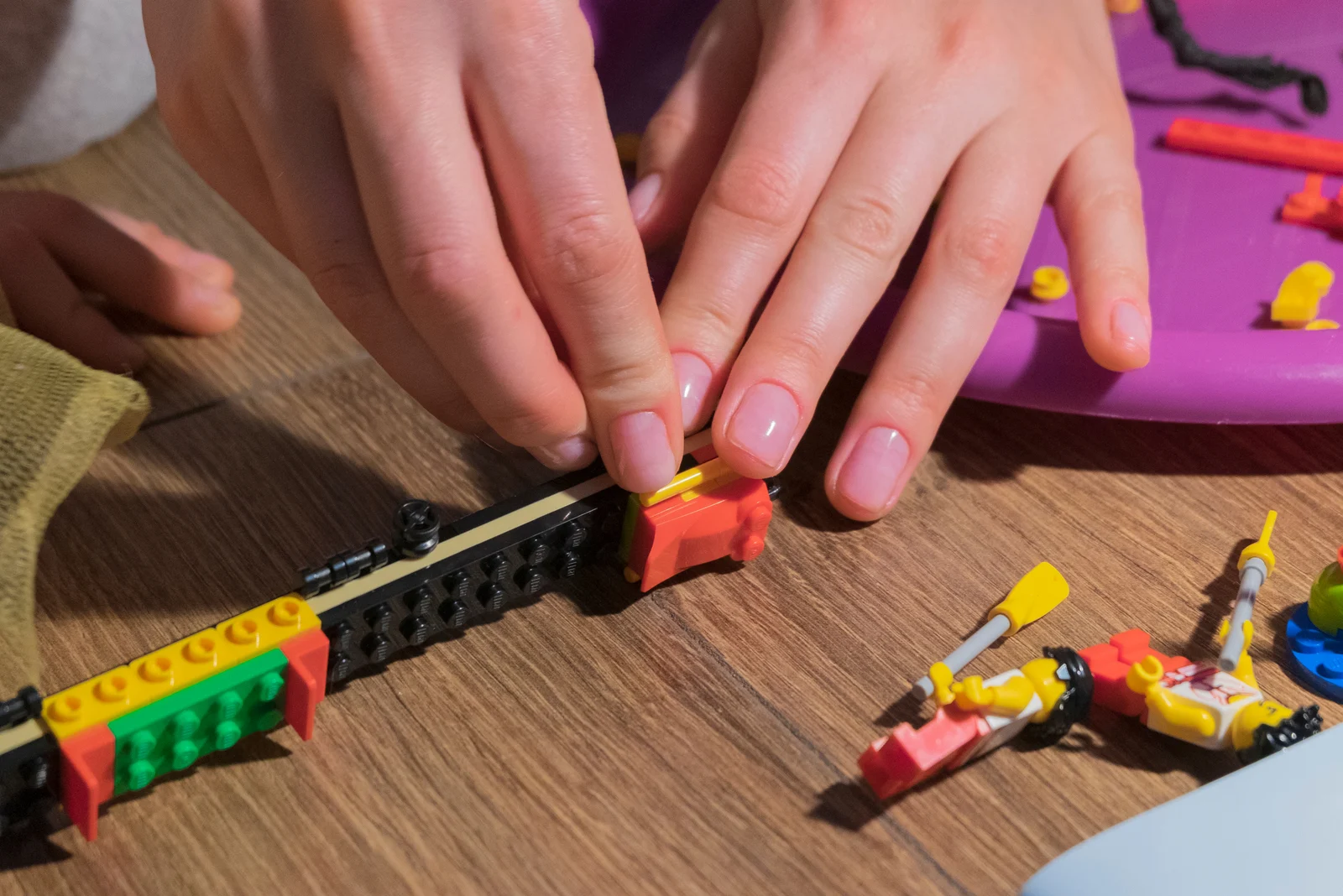 A Lego construction, a tree house, an RC plane. Pick something and challenge your creativity.
76. Create a time capsule.
Place some mementos and pictures in a box with your friends and bury or put it away to dig up in ten years or more. Even if you forget about it, someone will find it eventually and wonder who it was that lived there once.
77. Sleepovers that never end.
Stay over at your friend's house, or have them stay at yours for days on end. In the summer, sleepovers can last as long as you have something to do.
78. Go on an all-day date with your boyfriend or girlfriend.
You can do all sorts of things together, from lunch to mini golf to watching a matinee show, or just hang out and spend time together.
79. Become informed on important topics.
The environment, human rights, and global political situations – these might seem like too much, but it's something you need to know about. Educate yourself about these important topics so you'll be able to make a difference.
80. Find your style.
Figure out what you like beyond the trends. Experiment and don't be afraid!
+ 20 More Things To Do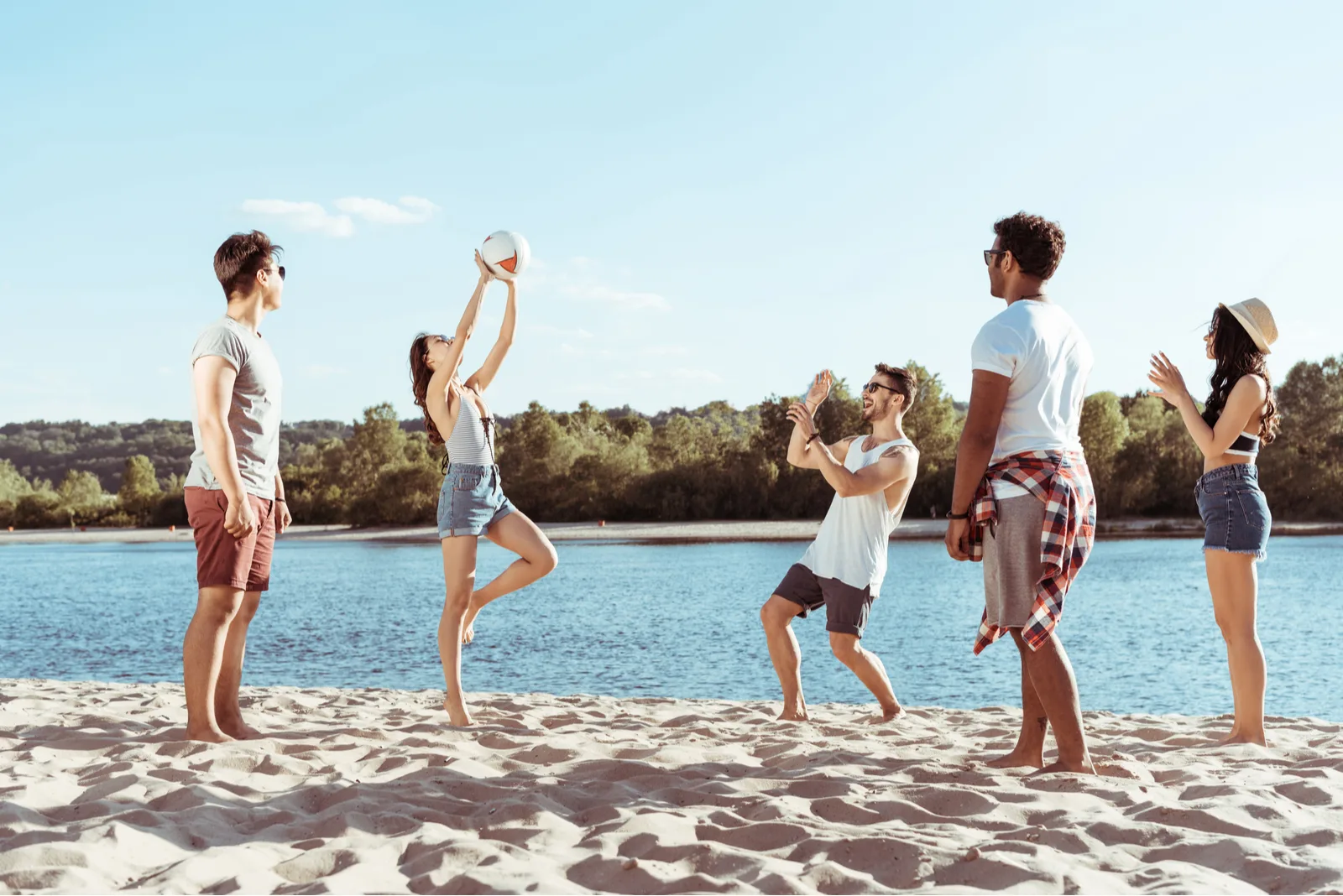 81. Play sports with your friends.
82. Participate in a flash mob.
83. Go on a summer picnic.
84. Play a prank on someone.
85. Go geocaching.
86. Go berry picking.
87. Watch fireworks.
88. Do a TikTok trend.
89. Complete a 1,000-piece puzzle.
90. Walk neighborhood dogs to make some money.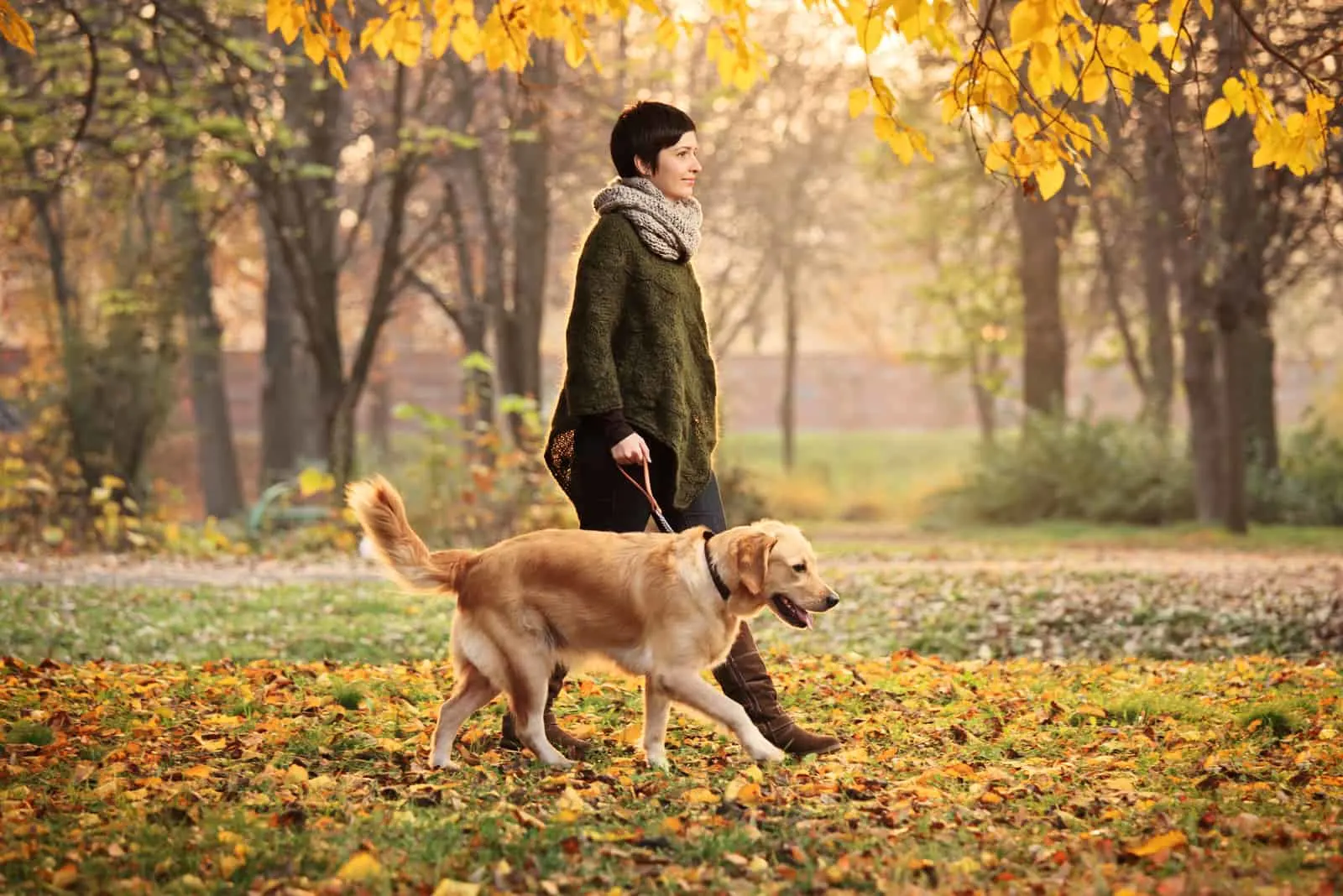 91. Stargaze.
92. See a drive-in movie.
93. Spend a day at the pool or the beach.
94. Explore local hiking and biking trails.
95. Become a summer camp counselor.
96. Have a scavenger hunt.
98. Go kayaking.
99. Create a vision board.
100. Laugh until you cry.
Fun In The Summertime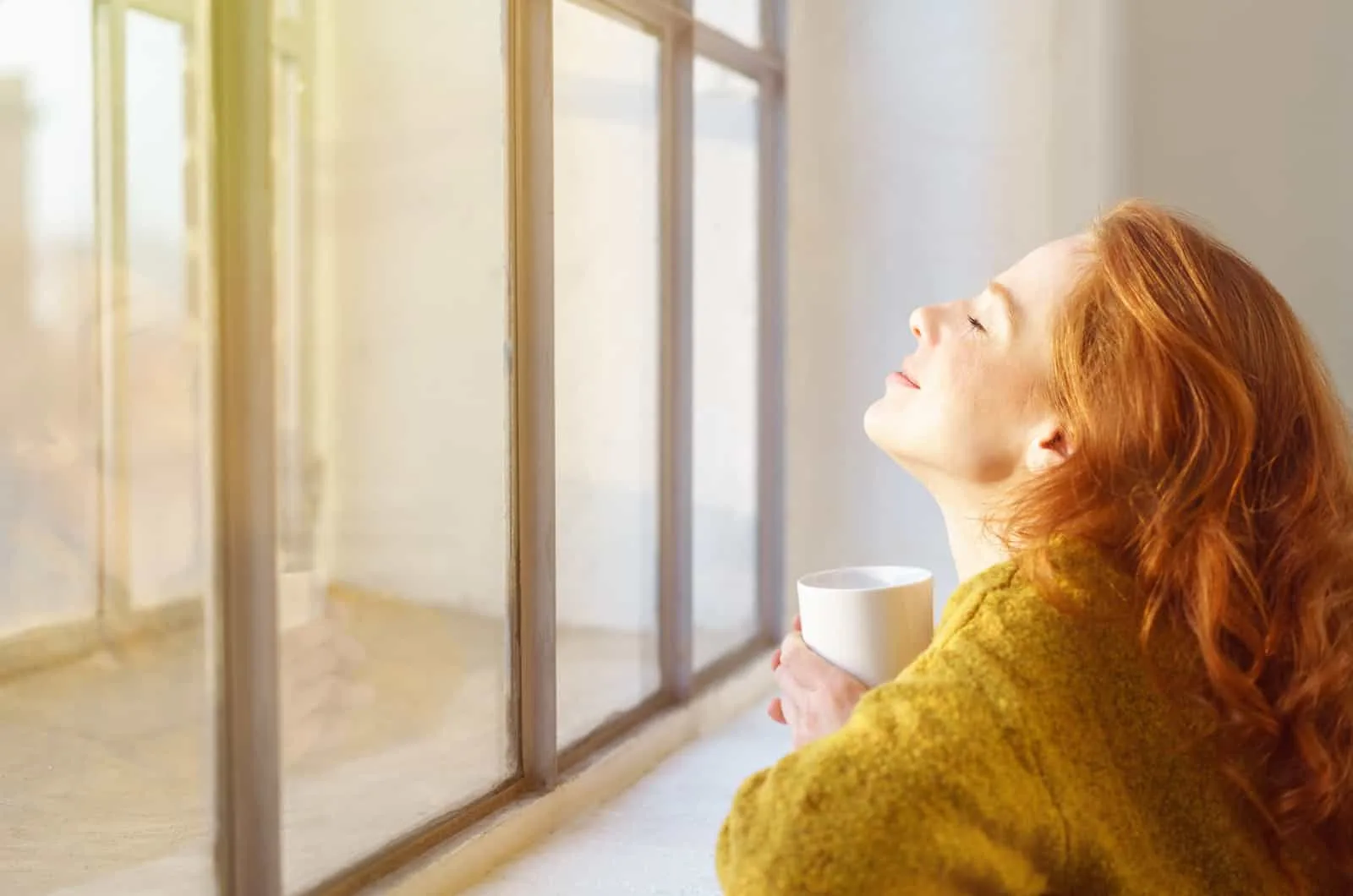 Did you like the fun ideas or the challenges from this teenage summer bucket list better? Choose all kinds of activities to make your summer really special.
If you want to float in a pool one day and face a fear the next, the great thing about the summer is that you can. Just remember to wear sunscreen every day!