If you spend a lot of time with your friends just hanging out, changing things up a little (or a lot!) can have a great impact on your friendship. Sharing an exciting experience will help you connect and bring you closer along the way.
Having friend adventures can consist of doing something exhilarating, like extreme sports, or an everyday activity, like baking. Whichever activity you choose, you'll be making memories because you're in good company.
Use this list of things to do with your bestie as you embark on your new adventures. Here's to your next adventure!
The Ultimate List Of Best Friend Adventures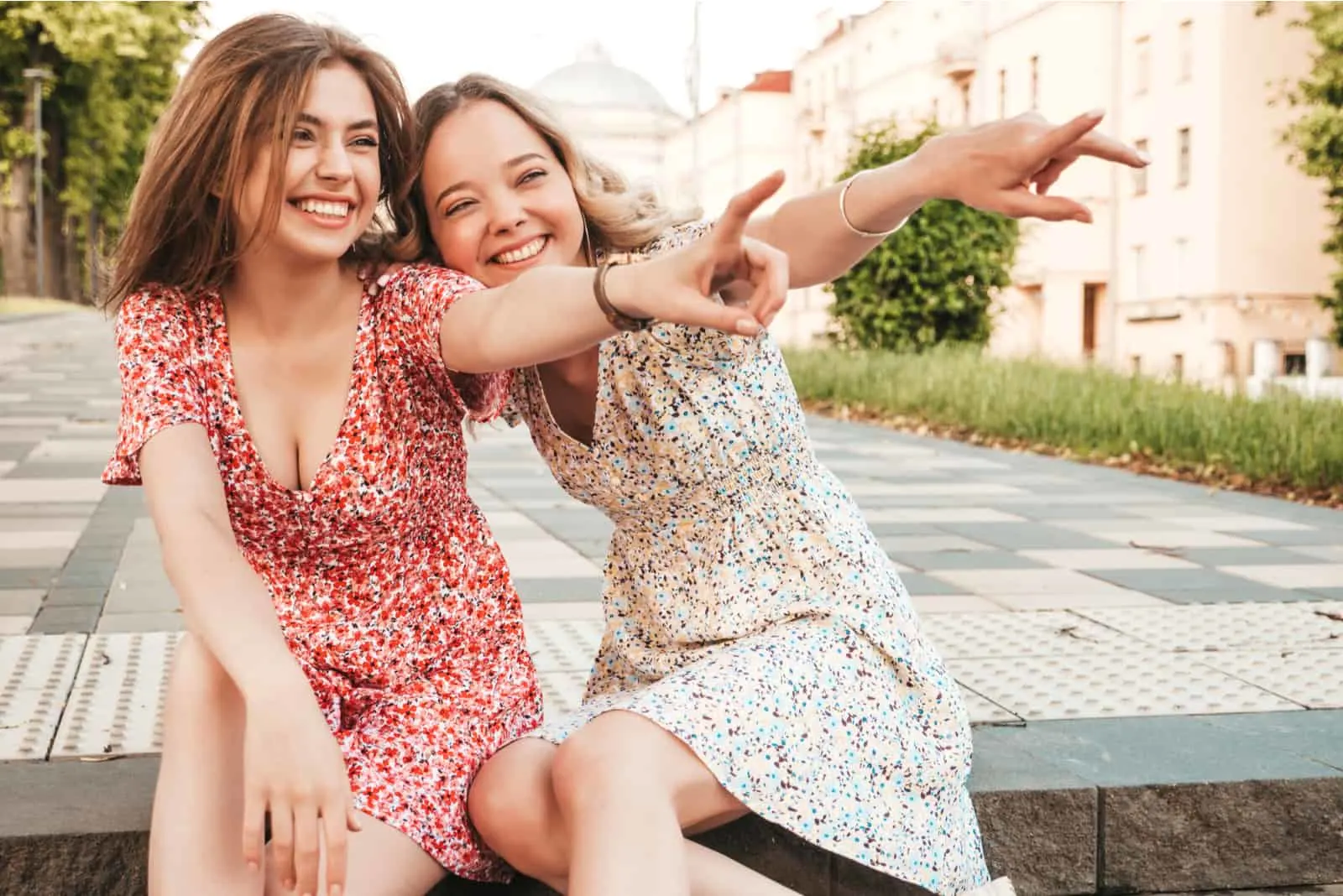 When you plan your friend adventures, they can become something you'll enjoy and remember forever, but sometimes you just have to be spontaneous. If you pick a random thing to do together and just do it, you never know what to expect.
Here's the ultimate best friend bucket list of fun things to do with your closest friends.
1. Go somewhere neither of you has ever been.
Share the experience of visiting a new place: it can be somewhere in the local area or across the world.
2. Take a biking trip.
Traveling by bike is a real adventure, and doing it together will make it unforgettable.
3. Get a professional body massage.
If regular backrubs aren't enough anymore, book a massage for two, relax and enjoy this time.
4. Go skinny dipping.
Who better to join you in this than your bestie? It's something you can do while you're doing other items from the list, such as a road trip, for example.
5. Throw a party together.
Celebrate a birthday, a holiday, or throw a party just because, as long as it's together.
6. Have a restaurant or a coffee shop you only visit together.
Keep your favorite spot just for you and your BFF when you want to escape from other people and relax together.
7. Dye your hair a crazy color together.
It doesn't have to be the same color, but why not visit a salon for a major change together. Don't do it yourself, though!
8. Go ice skating.
If you're good at it, you can teach your friend and vice versa. If you're both good, show them how it's done.
9. Go antiquing or thrifting.
You never know what treasures you can find, and if it's the opposite of treasure, you can upcycle it.
10. Learn to line dance.
Any kind of dance is fun to do with a friend, but as line dancing is so social, it's one of the best.
11. Have your own secret handshake.
The longer and more complicated, the better. You'll need to practice, but it will be worth it.
12. Get mani-pedis.
Get your nails done for an instant mood boost. Bonus points if they match.
13. Have a day at the beach.
Enjoy the sun, the sea, and the atmosphere together. Don't forget your sunscreen!
14. Give each other makeovers.
You can be sure your bestie has some ideas on how to make you cuter because so do you when it comes to her. Get to it!
15. Catch, cook, and eat fish.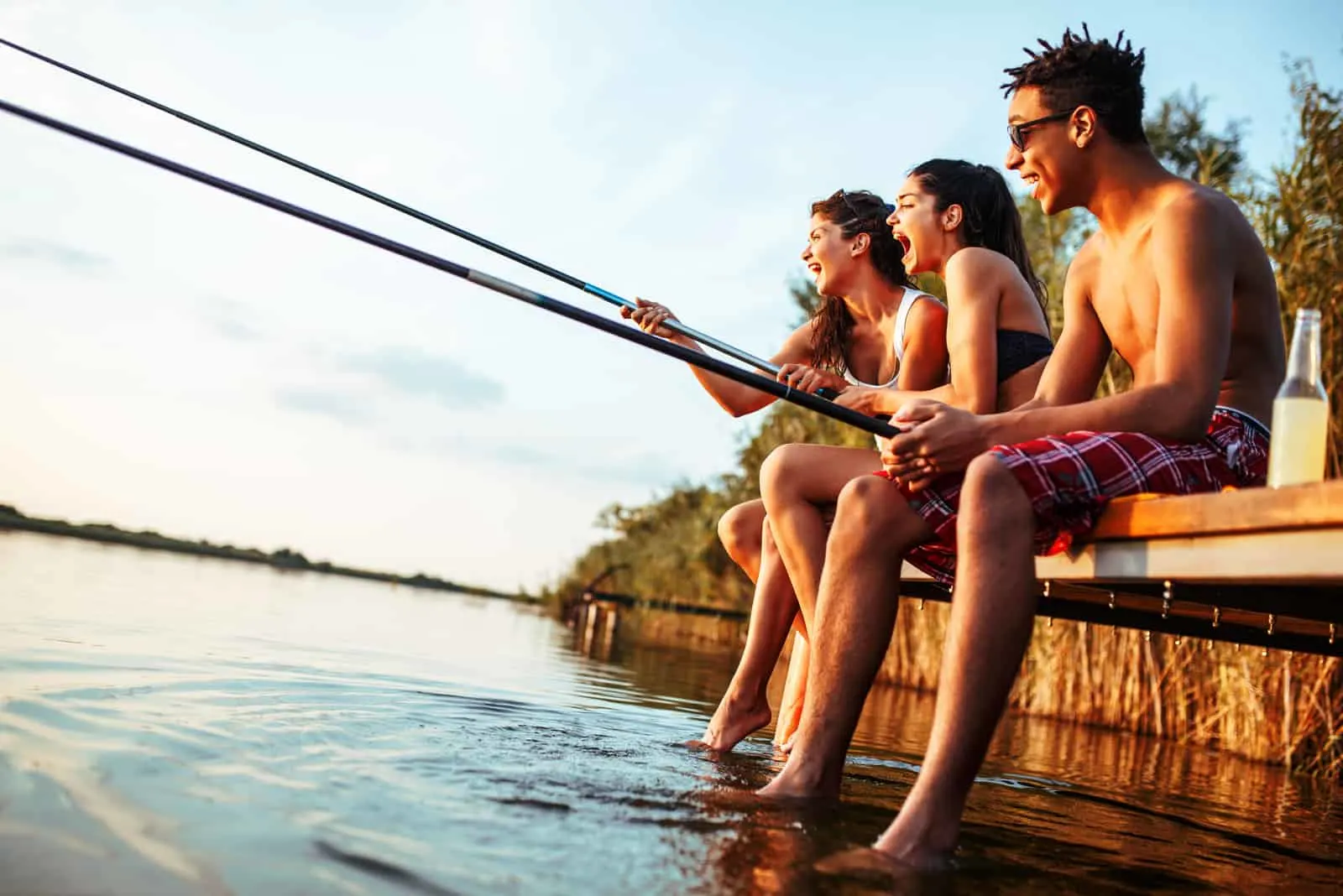 Go fishing, and if you're lucky, catch something. If you don't manage to bring home dinner, it's still a fun story to tell.
16. Sleep under the stars together.
When the weather is nice, sleeping outside can be an amazing experience. You can even do it on the beach!
17. Go on a road trip across the country.
This is a special experience everyone should do with their best friend. Instead of a vacation, take a road trip together.
18. Participate in a poetry reading.
You don't have to be a poet to do this, but if you are, even better. You can even write about each other.
19. Visit a hot spring.
If there's one nearby, it can be an amazingly relaxing weekend trip for you and your BFF.
20. Travel abroad together.
One of the best things to do with your bestie. You'll return home with more adventures to talk about than you can count.
Make time for your best friend regularly, because sometimes just being together is the perfect adventure.
22. Get drunk together.
If you've never done this together, it's time to experience it with your BFF. Get some drinks and party!
23. Go strawberry picking.
You can find strawberry farms where you can pick fruit to take home everywhere. Go together and make it a fun day for your and your best friend.
24. Have a picnic in a park.
Prepare some easy-to-eat food and go to a local park to enjoy it. Hopefully, it doesn't rain.
25. Go rock climbing.
You can start in a rock climbing gym, then move outdoors when you gain some confidence.
26. Take photo booth pictures.
Photo booth pics with your BFF are different from taking a selfie – you have a short time to get ready, and there are no do-overs. Smile!
27. Bake cupcakes from scratch.
After you bake the cupcakes, decorate them! It's a delicious opportunity to bond with each other and eat something sweet.
Having a TikTok or Instagram account with your bestie where you document your adventures can show your chemistry and give your memories a new perspective.
29. Jump into a pool fully clothed.
Just go for it! Who has the time to change, right? It feels gross after, but it's definitely something to experience in your life.
30. Go to a sports game.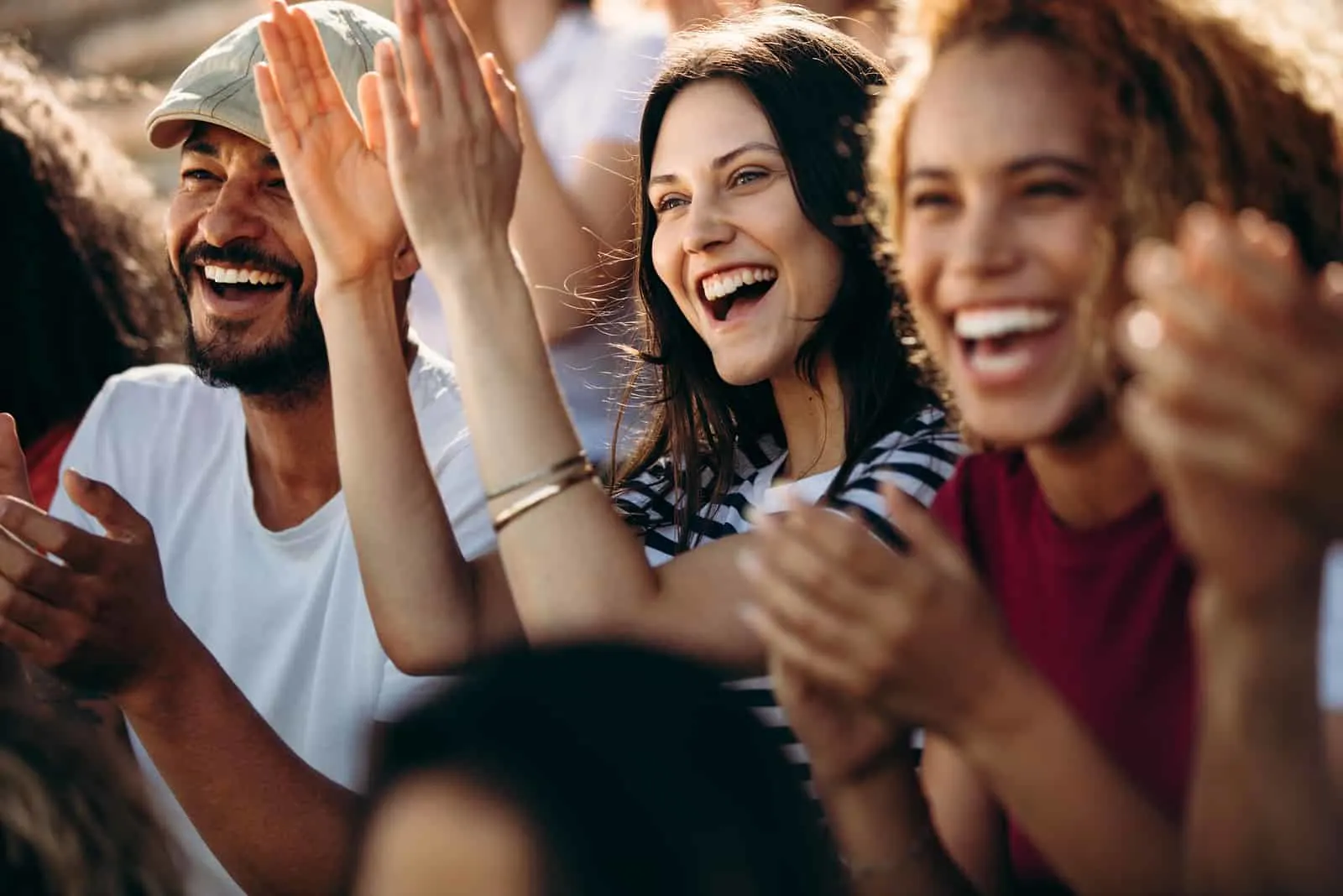 If you don't regularly attend sports games, you might be surprised by the feeling of community when you're cheering for your team.
31. Take a vacation together.
Take your bestie to a place you've always wanted them to see or that you've wanted to visit together.
32. Go skydiving together.
It's scary but exhilarating: just the perfect thing to share with your best friend.
33. Volunteer together.
Animal shelters, a non-profit, schools or your neighborhood, and many other places need help. Give it together!
34. Take a yoga class.
Doing yoga together can become a regular thing for the two of you and something you share if you both realize you like it.
35. Take an art class.
Awaken your creativity by taking an art class together. You can exchange your artwork after you're done.
36. Take a self-defense class.
Knowing how to stand up for yourself is empowering. Raise your confidence and strengthen your spirits together.
37. Explore a city together.
You can find the hidden parts of your own city or explore somewhere you travel to. Finding new spots together will make them just your own.
38. Go on a cruise.
Away from everything, you can forget about everyday stress and just focus on having fun and enjoying each other's company.
39. Do a treasure hunt.
There are organized treasure hunts you can take, but it's even better if you plan one for each other using clues and gifts only the two of you know. Show your bestie the love and care they deserve!
40. Watch a meteor shower.
It doesn't happen often, so if this is something you want to do, make sure you plan it.
41. Bury a time capsule.
Add something that reminds you of where you are at the moment and something that reminds you of each other to leave a message for your future selves.
42. Make a scrapbook.
Tell the story of your friendship by making a scrapbook using your pictures and mementos.
43. See your favorite band in concert.
Don't put this off! You never know when the next tour is coming.
44. Go bowling.
You can compete against each other or join a league. Either way, bowling is pure fun.
45. Have a movie marathon.
Watch a whole movie franchise or movies with a certain theme. Or even better, watch each other's favorite movies.
46. Climb a mountain.
Be determined, and don't give up until you get to the top together with your best friend.
47. Have a staycation.
Get a hotel room and spend a weekend ordering room service, sleeping, and talking. Rest and a good time with your bestie are guaranteed.
48. Make a pizza.
Cooking with your best friend is always fun, but there's something special about making pizza together. Must be all the carbs…
49. Attend a costume party.
Dress up as your favorite duo. No one being able to tell who you are might be even better than if they immediately know.
50. Tell each other your deepest secrets.
A good friend listens and keeps things close to their chest. Confide in each other!
51. Go on a double date.
Make your date night extra special by taking your bestie along. You would have told each other everything later anyway.
52. Go to Disneyland.
Have a day of magic and whimsy with your best friend that neither of you will ever forget.
53. Beat an escape room.
Use your analytical skills and imagination to solve problems and have fun.
54. Go to a fashion show.
Make sure to wear your best impression of off-duty model outfits, and don't forget your sunglasses.
55. Binge-watch a TV show.
The best things to binge-watch with your bestie aren't the hot new shows everyone is talking about but your favorite shows that you've already watched.
56. Take part in a flash mob.
After you find a flash mob event to participate in, you'll get instructions and can rehearse with your friend. It's a unique experience you don't want to miss.
57. Have a professional photo shoot.
Be models for a day and have your pictures taken by a photographer. You'll be surprised by what a professional is able to get out of you.
58. Write each other letters to be opened in 10 years.
Tell your bestie what your friendship means to you, but don't be tempted to open the letter you receive sooner than you agreed upon.
59. Have a spa day.
Get pampered together. You might like it so much you decide to make it a habit.
60. See a Broadway play.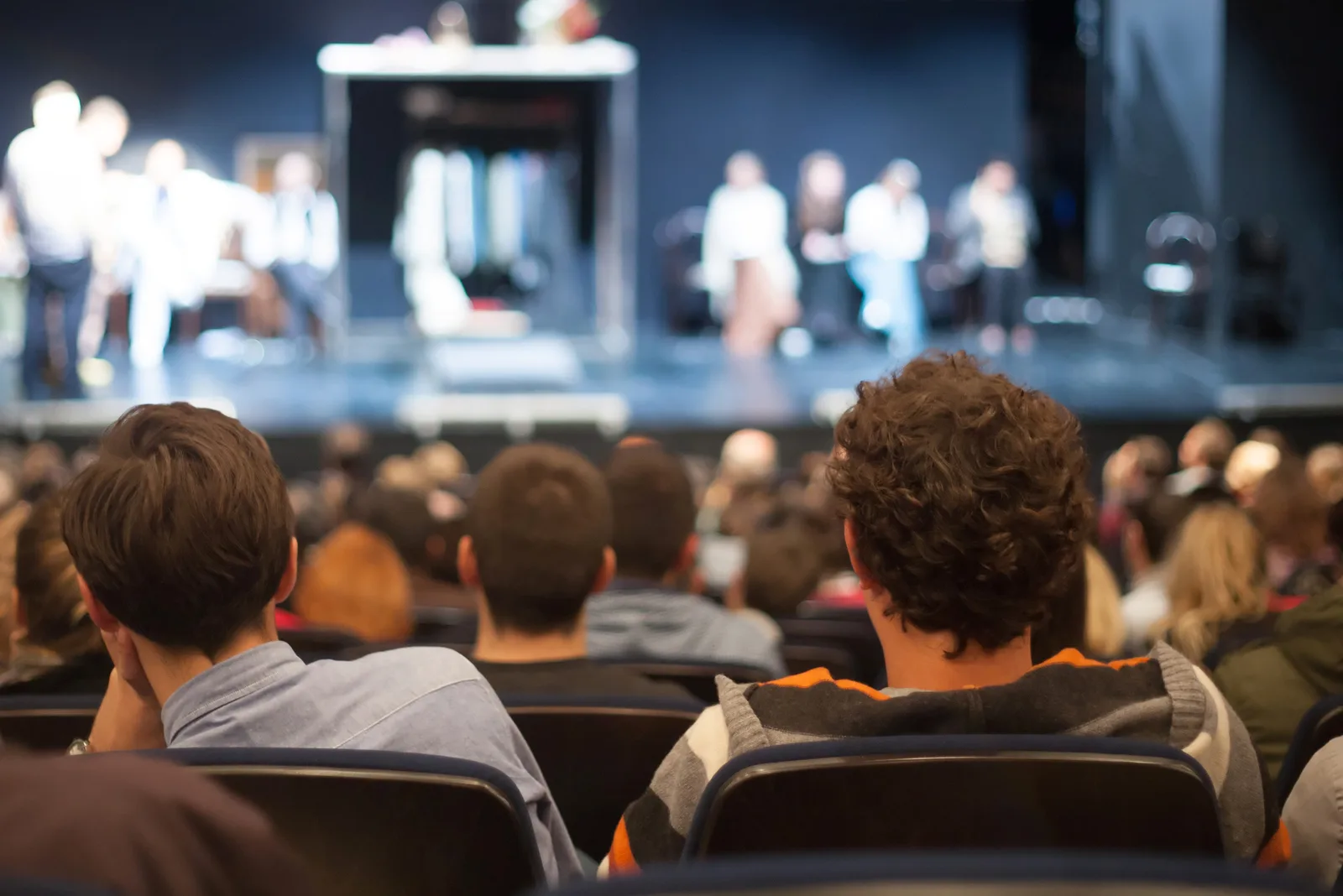 If you like musical theater, seeing a play on Broadway is a must. You'll both be singing the songs for days after.
61. Go to a nude beach.
Why not get out of your comfort zone and try a nude beach? You and your bestie can boost each other's confidence if you want to do something like this.
62. Go to a yoga retreat.
You'll learn a lot, and above all, relax. Your BFF is the best person to share this with.
63. Spend a holiday with each other's families.
Best friends are already family members anyway, so spending time together with each other's families should be a given!
64. Ride a motorcycle together.
One of you should already know how to drive a motorcycle to do this, or you can learn together.
65. Take an unplanned trip.
Catch a last-minute flight to a random destination with your best friend for a real adventure.
Double the size of your wardrobe easily by sharing with your bestie.
67. See a famous piece of art.
The significance of some art pieces can only be understood when you see them in person. Share this moment with your friend.
Adult sleepovers are underrated. If you're tired, you can just sleep, or if you've missed your friend, you can talk all night long.
69. Try bungee jumping together.
It's dangerous, but the thrill you get from it is incomparable. If you and your bestie are the type of people who like this kind of thing, you have to try it together.
70. Go scuba diving.
If you travel somewhere together where you can scuba dive, don't miss this chance.
71. Go to a music festival together.
There's probably a festival you've wanted to go to, but something always comes up. Stop with the excuses, get your best friend, and have a great time together.
72. Carve your initials into a tree.
You don't have to add 'BFFS 4EVA,' but you could if you wanted to.
73. Go to an amusement park.
Just enjoy your day, or challenge each other to go on rides you're scared of.
74. Go to a wine tasting.
Develop your wine appreciation together at an event, or even better, take a trip to a winery just for this purpose.
75. Swim with dolphins.
Make friends with dolphins together as you take part in this memorable experience.
76. Swim with the sharks.
This is a little different than swimming with the dolphins, but if you dare, you'll be happy you did it!
77. Laugh until you cry.
You probably share the same sense of humor with your bestie, so this is bound to happen sooner or later anyway.
78. Visit a palm reader or psychic.
Have a psychic tell you about your personalities and fortunes. No matter if you believe in it or not, it can be a fun experience.
79. Stargaze together.
The farther from the city lights you are, the better the view. If you go camping together, this is a perfect activity to do.
80. Be roommates.
At first, you'll be so excited to be living together that you'll think your lives have become a sleepover, but in time, you'll get used to it.
81. Skydive together.
Adrenaline, excitement, and having your BFF with you will make this something you'll never forget.
82. Have a board game night.
There are so many board games to choose from that you'll never get bored. Invite your other friends too.
83. Chase a tornado.
If you're curious and daring, this is an amazing experience to share with your best friend. Make sure to research how it's done beforehand to avoid danger.
84. Cook together.
Lots of friends never do this, even though it's one of the most fun activities you can do with someone. Spending time together is as important as the delicious results.
85. Run a marathon/half marathon.
Train for a marathon together, and be persistent! When you manage to complete it, you'll share a sense of accomplishment.
86. Have a food fight.
This usually only happens in the movies because someone has to clean it all up when you're done. If you really want to try, do it outside!
87. Go on a camping trip.
Doing this with your best friend is a must! Experience nature and escape the grind together, if only for a weekend.
88. Wear matching outfits.
You can coordinate or dress completely the same. It's not awkward when it's your bestie!
89. Create playlists for each other.
Share your favorite songs and songs that remind you of each other.
90. Learn a dance routine.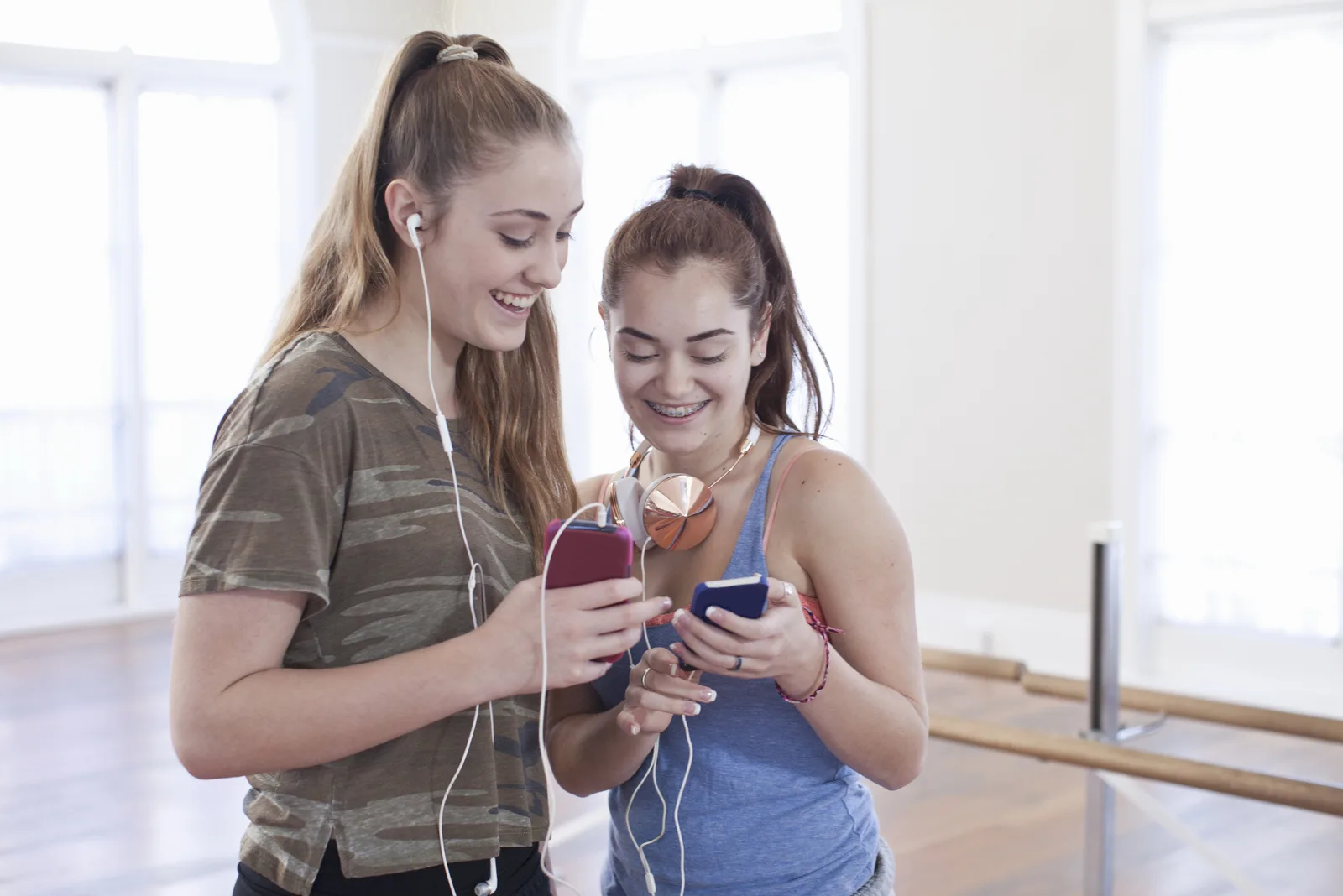 Find a dance tutorial for your favorite song on YouTube, and with a little effort, you'll master it in no time. Next time the song comes on, no one will expect the two of you to perfectly execute the choreography.
91. Make friendship bracelets.
You can make simple beads and string bracelets or really get into it and learn some jewelry-making tricks.
92. Crash a party together.
If you hear that something fun is going on and you have nothing better to do, there's nothing more fun than crashing a party. If you're kicked out, you're still with your bestie.
93. Start a book club.
Start a club together, but it's even more fun when there are more people, so invite everyone you think might be interested.
94. Be in a TV studio audience.
Get tickets for your favorite talk show or a late-night show with your bestie. Every time you watch that show in the future, you'll both remember that day.
95. Audition for a reality show together.
It doesn't matter if you don't get in, just trying out together will be fun. If you do get accepted, good luck!
96. Watch the sunset/sunrise together.
Sunsets are easier to catch; you only need to remember to take a look. If you want to see a sunrise together, you might have to pull an all-nighter.
97. Watch your favorite shows together, even if you're not together.
If you're in a long-distance friendship, catching your favorite shows together is a great way to hang out. You can each watch at home and chat or have a video call while you do it.
98. Pick up a new hobby together.
Learning a craft or taking a class together can bring you closer, and your new hobby will be another thing for the two of you to share.
99. Go for a midnight drive.
The atmosphere is different when the streets are dark and there's just the two of you driving and spending time together.
100. Do each other's makeup.
If you want to try a look you're not sure you can achieve or pull off, have your bestie do your makeup for you, and you can do the same. You might surprise each other!
101. Learn a new skill together.
Martial arts, crafts, languages – motivate each other to start learning whatever you've been talking about for ages and never got around to doing.
102. Donate blood together.
Doing something for other people together will bring you closer and give you a sense of well-being.
103. Get a henna tattoo together.
Henna tattoos are fun, especially if you get them together. Also, they're the perfect way to test a tattoo design.
104. Get BFF tattoos.
If henna isn't lasting enough for you, get matching tattoos that will stay with you as long as you stay with each other: forever.
105. Take a backpacking trip.
You'll be surprised how little you need when it all has to fit in a backpack. You won't be missing anything, as long as you have the essentials: your best friend (and wallet, of course.)
106. Go for afternoon tea.
Get yourselves all dressed up and go for the full service! Have tea and sweets at the fanciest place you can find.
107. Go hiking.
You can do this anywhere there's nature. It's both relaxing and a workout and a perfect activity to do with your bestie on the weekends.
108. Travel together.
This is a no-brainer, but often life gets in the way of things we want to do. If you don't see your best friend enough, a trip is definitely a way to spend some quality time together.
109. Walk down a red carpet.
Get yourself invited to a red carpet event, and make sure you're dressed for the occasion.
110. Take a day trip.
Visit a nearby town or a tourist attraction, take pics and enjoy some food.
See also: 107 Cute And Meaningful Matching Best Friend Tattoos
Adventure Time!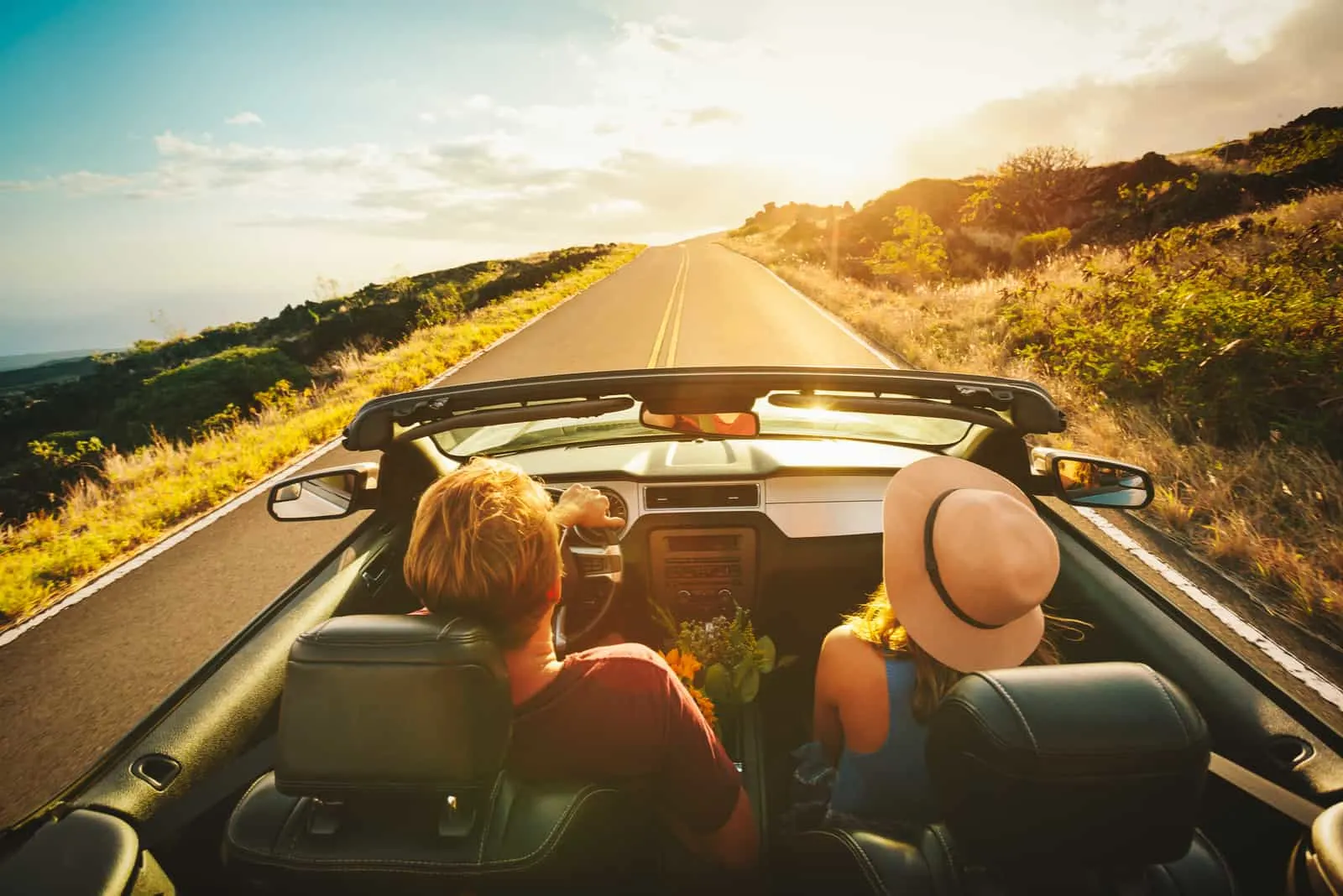 There are enough great adventures on this list to give you something amazing to do with your best friend for years.
Of course, you can't do everything, but there's something for everyone: those who like to stay close to home and those who want to see what's hiding far away.
You can pick your favorite friend adventures that you know both of you will enjoy and make your time together special and memorable.