Looking for the best kinky sex ideas to spice things up and reach the ultimate level of pleasure in your sex life?
If yes, look no more because you're definitely in the kinkiest place!
Casual sex, long-term relationship sex, spontaneous sex, adventurous sex—you name it.
We all enjoy sex in different variations, and somehow it is always much more intense at the beginning.
To master this art and reach pleasure you never believed possible by inspiring your partner to bond with you the way they never did before – learn the Language Of Desire.
When you start making love with someone new, everything is still "fresh and funky".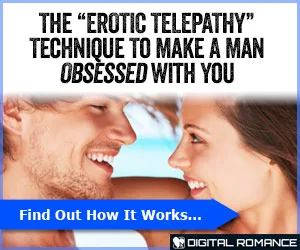 You could do the same thing all over again and you wouldn't get bored of it. And that's simply awesome!
But, unfortunately this period (often) doesn't last for long. When you find yourself in a long-term relationship, you realize that things have started becoming dull, and soon you find yourself in a rut (without even being aware of it).
Your sexual relationship turns into a repetition of the same drill and moves while expecting to experience the same old sensations you used to enjoy before.
But, unfortunately things don't work that way. A healthy and spicy sex life requires constant effort and a constant search for new things that will refresh your performance and help you boost the pleasure in bed.
And that is where kinky things come into the story!
Benefits Of Being Kinky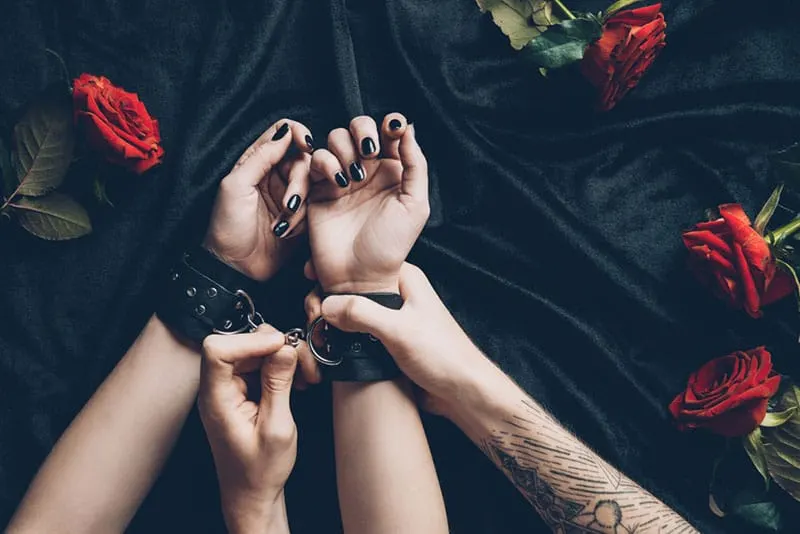 There are many people who still don't feel that comfortable with the word kinky (and this is completely understandable).
We often tend to overthink it or we get too afraid of something unknown to us and never even give it a chance.
So, in order to accept something as a part of your new sex routine, it is important to know the benefits of it as well.
As already said, kinky sex ideas incorporated into your routine will keep your love life sizzling hot.
It will boost your performance in bed and help you reach ultimate pleasure.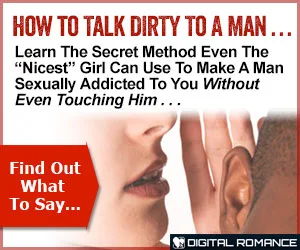 But, what you probably didn't know is that kinky sex has other health benefits as well that have more impact on your wellbeing than regular sex.
Here are some of them as suggested by a recent study published in the journal, Psychology of Consciousness: Theory, Research, and Practice:
Kinky sex …
• Significantly cut down on stress
• Lowers your blood pressure
• Helps you fall asleep
• Boosts your mood (makes you feel happier)
• Increases your creativity
You see, sex toys, blindfolds, role-playing, handcuffs, and other kinky things involve you and your partner's imagination and fantasy when in the middle of the action.
This type of sex basically forces you to be one hundred percent there and use your brain in the most imaginative ways.
Also, the anticipation of not knowing what will happen next and ultimately enjoying it is the key ingredient that boosts your health, strengthens your bonds, and makes you feel ten times happier than during regular sex.
I think there's no need to go any further regarding the benefits of having a kinky sex life, so we can proceed to the next step that will explain how to prepare for kinky sex after which we'll finally dive into the ultimate list of kinky sex tips!
How To Prepare For Kinky Sex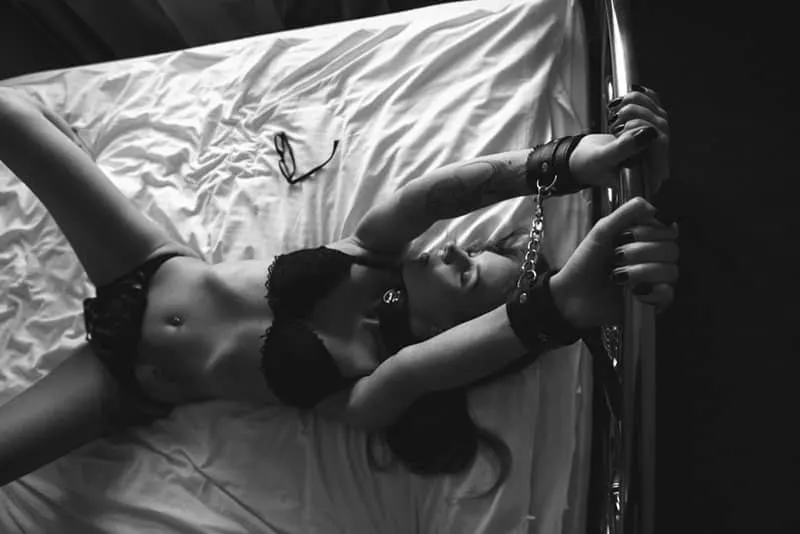 So, once you've decided to experience the charm of kinkiness, the first step is preparing for it.
Preparing is basically all about exchanging new ideas (including dirty text messages) and getting more into the core of it.
So, one of the best ways is to watch porn, read erotica, explore the Kama Sutra, and to choose from the ultimate kinky list of ideas below (or whatever comes to your mind).
While watching porn, you and your partner can simply express your interest in a certain move.
While reading erotica or the list of ideas below, you both can just agree with what you like and don't like—often much easier than sharing your fantasies (which can be really awkward sometimes).
Once you've found some new kinky ideas and moves that you would want to try, the next step is splitting it into "his nights" and "her nights".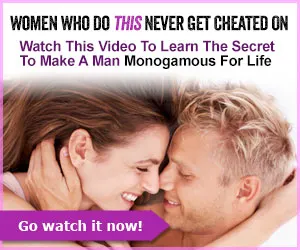 That way you'll both get a chance to choose what you want to do on your love making nights.
It is a perfect way to compromise and make it the best possible experience for both you and your partner equally.
Also, if you have kids, it is a good idea to drop them at your parents so that you can fully devote the time to yourselves and enjoy trying new kinky sex ideas with no distractions.
(After all, you know as hell that you deserve it!) Enjoy the ultimate list of kinky sex ideas that will help you reach ultimate pleasure!
Top 30 Kinky Sex Ideas For Reaching Ultimate Pleasure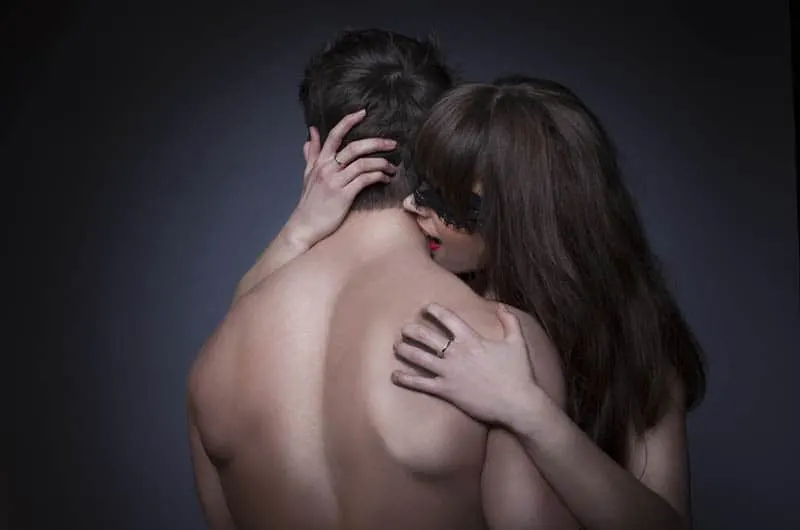 The following list of kinky sex ideas will provide you with the ultimate tips for powerful turn-ons and foreplay.
It will boost your imagination and suggest a variety of different sex positions, the charms of oral sex, spanking, sex shop and much more.
The most important thing to remember is to find something you feel most comfortable with because that will give you the best results when it comes to reaching ultimate pleasure and spicing up your sex life.
Also, there will be some more tips on how to talk about kinky sex, so make sure that you don't skip it at the end. Okay, let's get started!
See also: 69 Kinky Questions To Ask Your Partner To Spice Up Your Sex Life
1. Discover the power of role-playing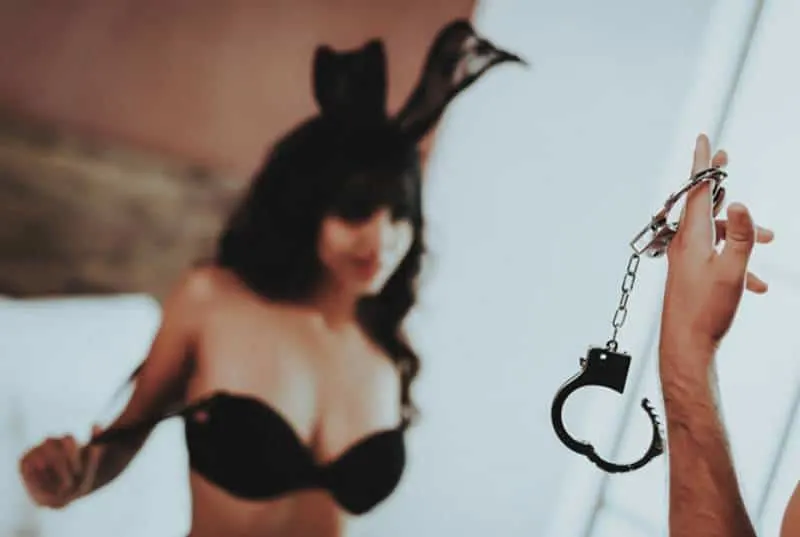 The most famous one and definitely one of the most effective.
Role-playing is all about getting into the role of a stripper, nurse, doctor or something else and acting sexy while performing it.
Nevertheless, many people feel ashamed or are not quite sure about what they are supposed to talk about during the role-playing.
So, there's only one rule you should follow regarding this and that is letting the scenario come to you naturally.
The best role-playing will be when you are at your most relaxed state where the words are just coming to you, so keep that one in mind.
2. Have sex with a full-length mirror next to your bed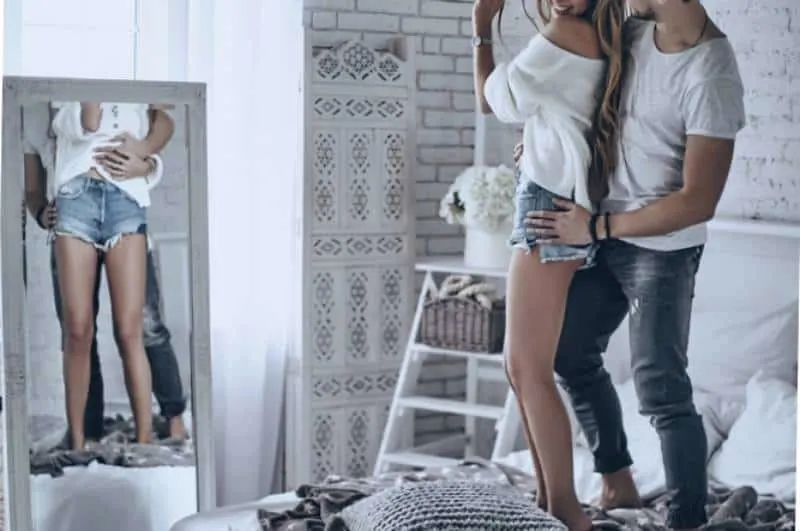 This one is pretty much self-explanatory. Place the mirror next to your bed, and watch yourself while indulging in steamy foreplay and "rising action" all the way to reaching climax.
There's nothing kinkier and sexier than watching your bodies intertwine and enjoying your every move.
This will be a huge turn on from the very start to the very end (and it will probably end up with another steamy session).
3. Watch porn while having sex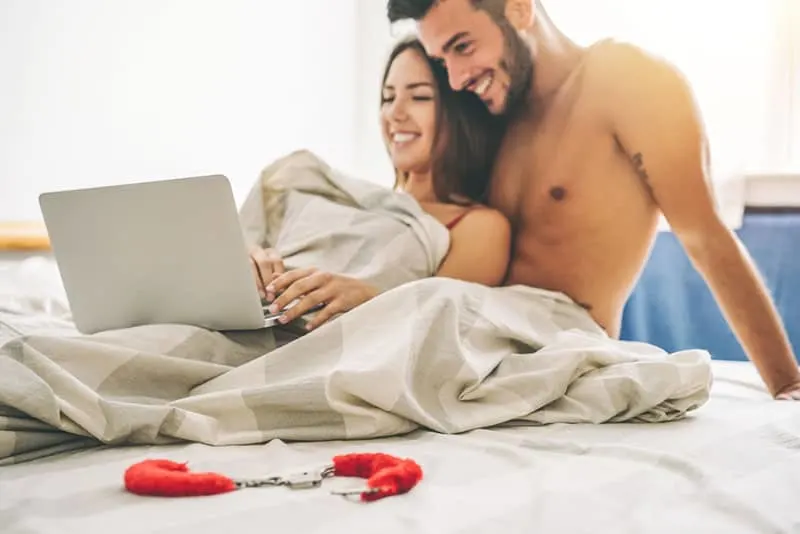 If you haven't already tried this one, now is high time to do so! Watching porn will spice up your foreplay and it will provide you with one of the kinkiest experiences so far.
The sounds in the background will turn you on even more, and you will feel simply amazing.
Also, believe it or not, watching porn together will strengthen your relationship bond as well.
Once you try it, it will certainly become one of those kinky ideas that you would want to repeat over and over again with your partner. And every time you do it, it will be different and more exciting!
4. Try out different sex toys and tools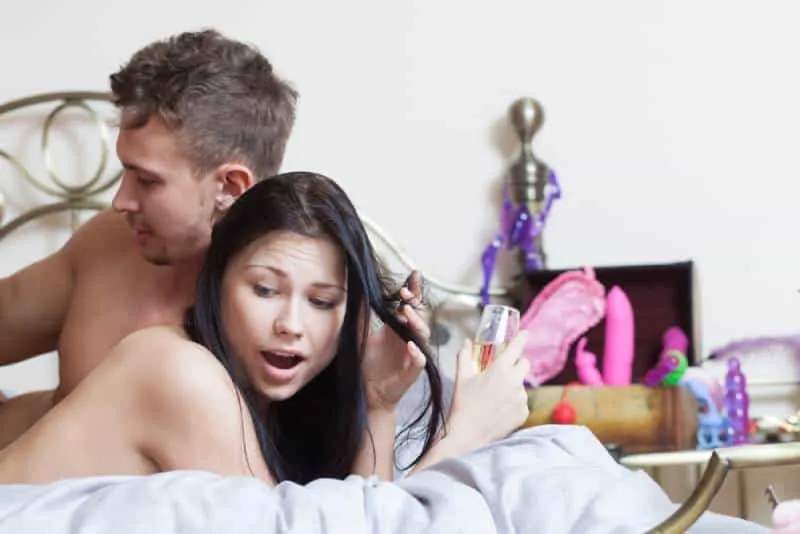 A vibrator, lube, handcuffs, chains, clamps (ice cubes?), you name it. There are thousands of sex toys on the market, and the only thing you need to do to get to them is to visit the nearest sex shop.
Once you've picked some that you found interesting, the only thing you need to do is enjoy them and use their full potential (if you know what I mean).
5. Have sex in a public place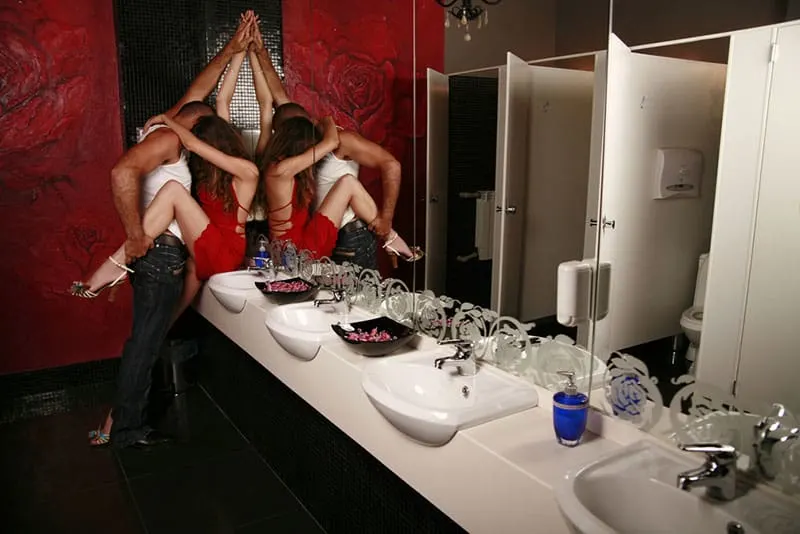 Is there anything more kinky than doing it in a public place? I suppose not.
So, to have sex in a public place, you just need to pick a destination where you will feel comfortable enough to get steamy with your partner.
You can choose the car, a deserted park, a hotel window, an empty college classroom or library, a private roof deck (or a movie theater?) and so on.
The fact that someone might interrupt you during the action makes it even more kinkier and just HOT.
So, wherever you choose to do it, just relax and remember that YOLO!
6. Dress up in some of the kinkier fetishes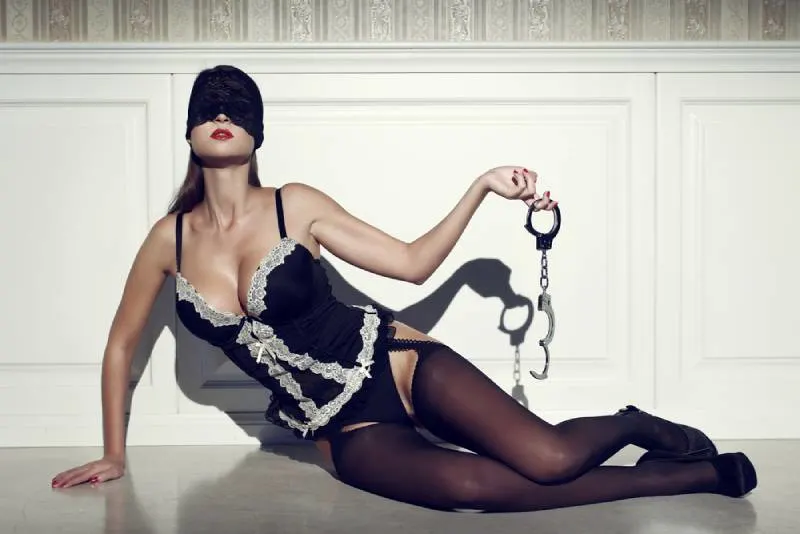 The kinkier the outfit, the kinkier the sex! If you're a woman, buy yourself a nice pair of hot lingerie, a leather skirt outfit or you can transform yourself into a night-shift nurse, French maid, sexy navy sailor and so on.
You can also wear a sexy red Santa holiday costume during the holidays.
If you're a guy, you can transform yourself into a male cop, pilot or doctor.
There are endless ideas for kinky costumes. The only thing you need to do is ask your partner about their kinky fetishes and you will figure it out!
See also: His Ultimate Sexual Fantasy, Based On His Zodiac Sign
7. Talk dirty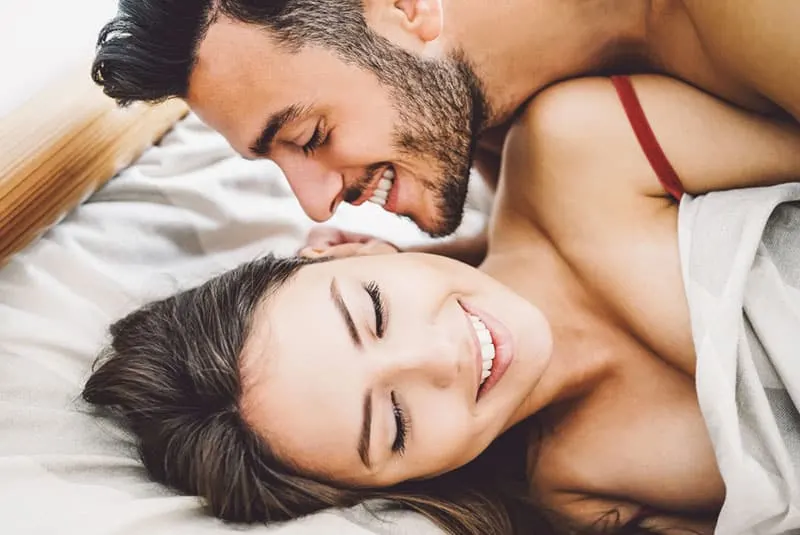 Talking dirty to your partner is one of the biggest turn-ons ever (especially if you do it in public).
You can simply whisper into your partner's ear what you will do to them once you get to your "crime scene" and then you can proceed to talk dirty to them during the action all the way till the end.
Dirty talk is one of the most powerful weapons when it comes to spicing up your love life and making your partner feel hot and wanted.
And if you're a woman reading this, lucky you! Here is the list of 95 Super-Hot Phrases Guaranteed To Drive Him Wild!
8. Give BDSM a try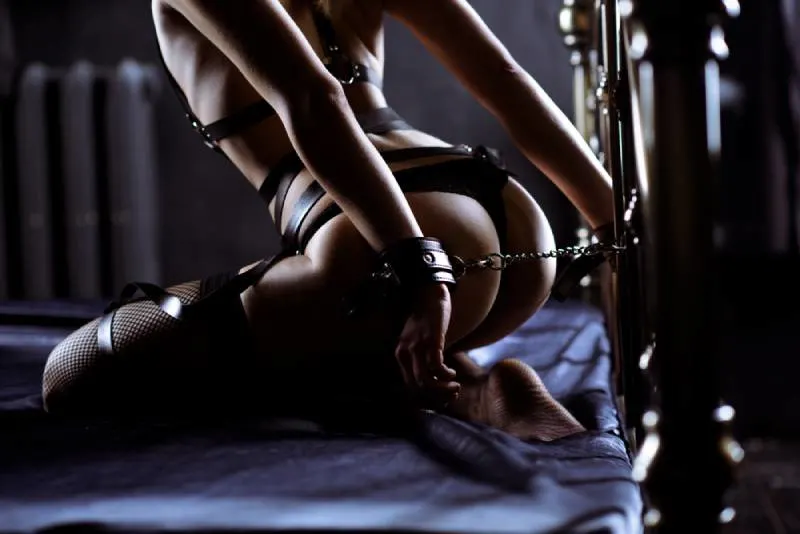 Just think of Fifty Shades Of Grey and those hot scenes where one partner is dominant and the other one is submissive.
Even though you might think that being submissive is not really something which would suit you, you will never know until you try. So, give BDSM a try!
It's high time to wake up your inner dominatrix and show your partner who's the boss in the bedroom.
Also, when you feel more like being submissive, you can easily transform into an obedient puppy and fulfil their every wish just like they did the same for you.
And don't be afraid that it will be too much for you. You can always use a safe word (that you both agreed on in advance) and end the game.
Nevertheless, it is a game of endless excitement and fun, and you will not regret trying it!
9. Demand all oral sex and nothing else
Demand an oral sex day where your partner will be forbidden to do anything else besides indulging in a blow job (if he's a male) or steamy sessions of stimulating her clitoris (if she's a female).
You can do this for a start and then switch to other body parts as well.
The only rule that needs to be followed is keeping it oral and sweaty!
10. Masturbate in front of each other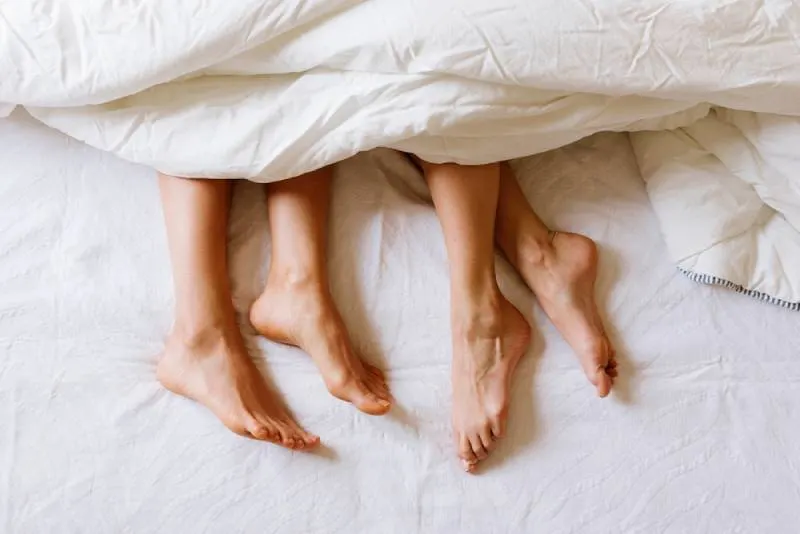 This might sound a little bit disturbing for some people because not everyone is that comfortable with masturbating in front of someone else.
But, believe me, once you start doing it, it will be so natural to you that you would question yourself why didn't you do it earlier.
Watching each other while masturbating is really as kinky as it sounds, and you can also spice it up with adding some sex toys (like a vibrator) as well!
11. Have a threesome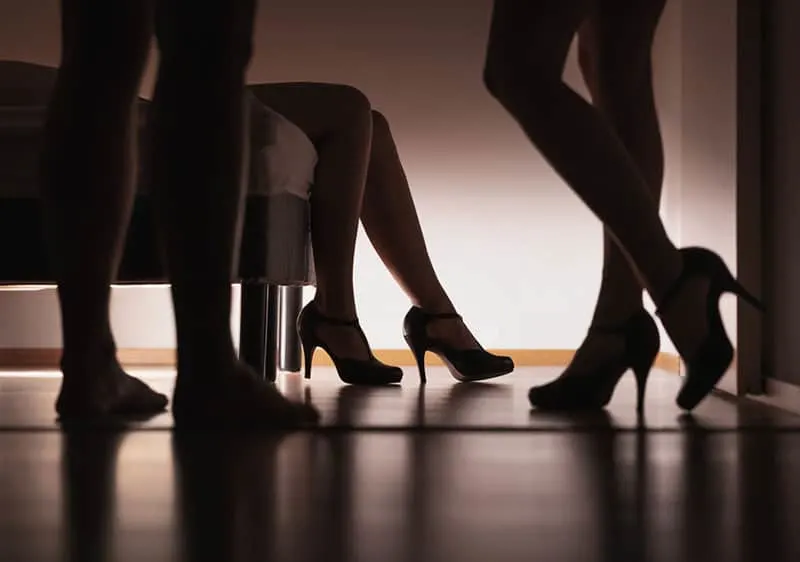 Have you been dreaming for some time about having a threesome, but somehow you didn't find the courage or the right person for it yet?
Well, now is the time to change that. To have the best threesome experience, you need to find someone you both like and admire.
That way it will be much easier to indulge in a steamy session together, and none of you will get hurt.
After that, this experience will certainly change your whole life and your perspective on threesomes which you might once have had.
12. Bring food into bed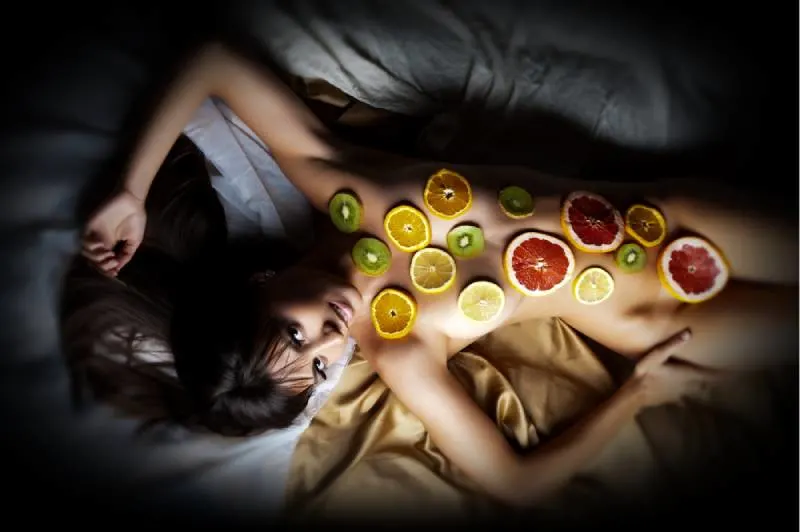 Whipped cream, strawberries, wine, Nutella, cherries, popsicles, grapes, ice cubes, cucumbers, you name it.
Get kinky and bring your favorite food to help you boost the foreplay and kinky seduction.
All you need to do is enjoy the taste of it while you're licking and eating it from their most intimate body parts. The ultimate pleasure guaranteed!
13. Get naughty on the beach with each other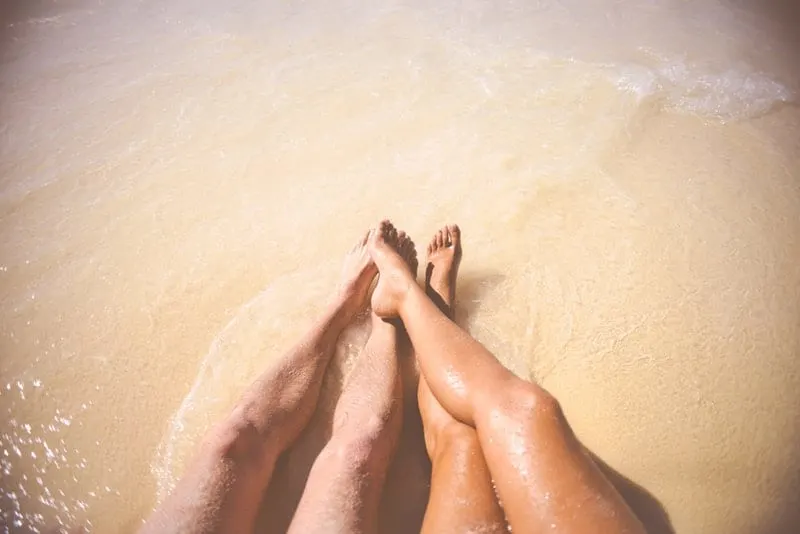 The soothing sound of waves, the Moon, your bodies intertwined in a secluded part of the beach.
And if you add getting naughty and if you let passion dictate your moves, you will get kinky within seconds!
Getting naughty on the beach will stay with you for a long time after you've done it, and you will always have that kinky smile while rewinding those hot scenes in your head.
14. Try anal sex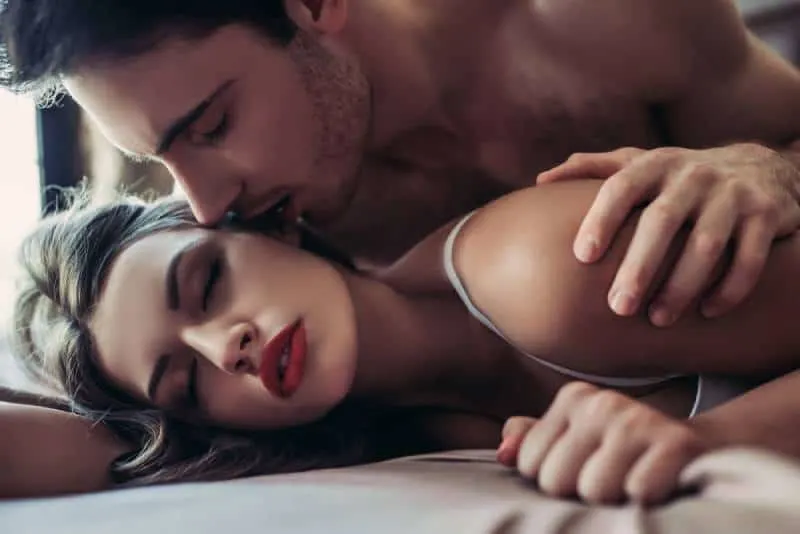 Wear your favorite sexy outfit, take off your panties by accident, and indulge in a steamy session of anal sex.
If it is your first time doing it, keep in mind to use lube and you will definitely feel more comfortable (if you know what I mean).
But, if you don't really enjoy it even then, there are tons of other kinky ideas that you can try instead of this one, so you definitely shouldn't force yourself.
Just go with the flow and pick those kinky sex ideas that you feel comfortable with because, after all, that's all that matters!
15. Have drunk sex after a wild night of partying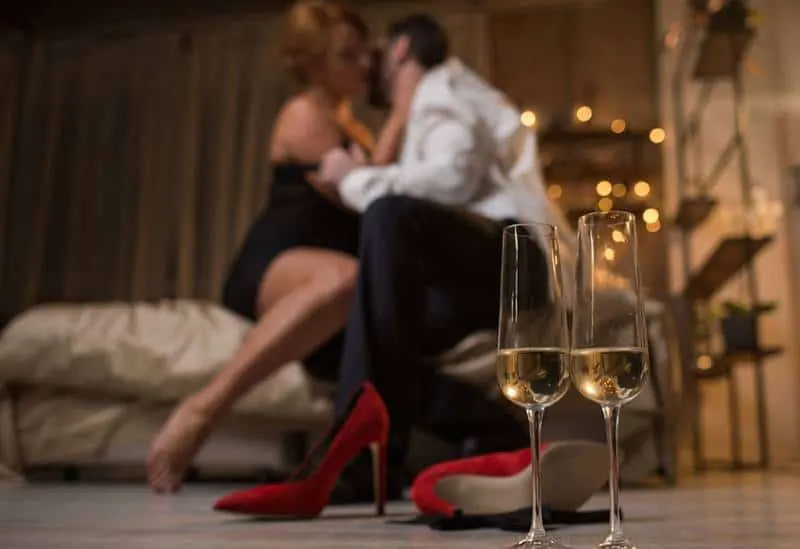 Visit your favorite place and get drunk with your partner. Tease each other the whole night, and continue with it once you come back home after a wild night of dancing, drinking and partying.
Have wild, drunk sex with no boundaries. To spice things up, you can also include BDSM if you feel like it or choose something else from the list.
Just go with the flow, and do whatever feels good to you at the moment.
See also: 10 Reasons Why Drunk Sex Is Just Better
16. Watch your partner having sex with someone else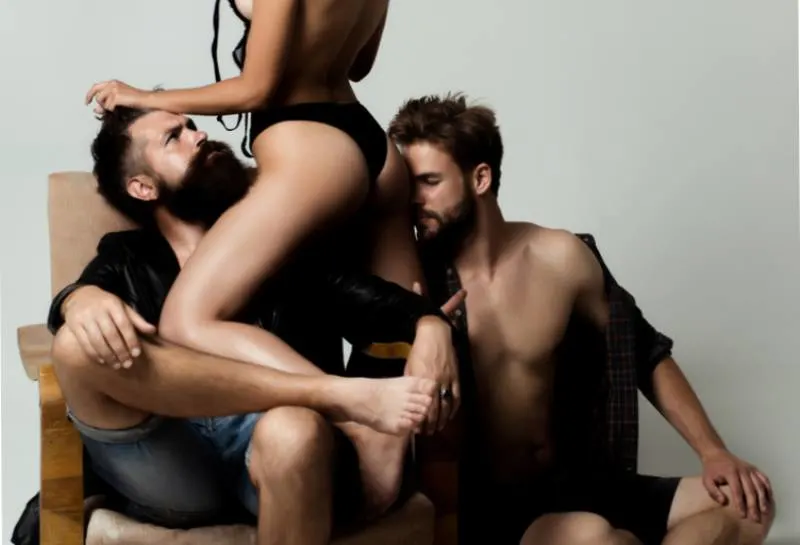 To many people, this one is especially hard and uncomfortable, but believe it or not, watching your partner having sex with someone else will help you create a stronger connection between you and your partner.
And if you find it too hot to bear, you can always join them and enjoy a threesome.
The possibilities are endless and the fun is guaranteed. Just find your inner kinky beast, and you will be simply unstoppable!
Don't let your perspective ruin your wish to try something new. And if you still feel uncomfortable during the action, you can always ask your partner to stop.
17. Go down on your partner in a crowded place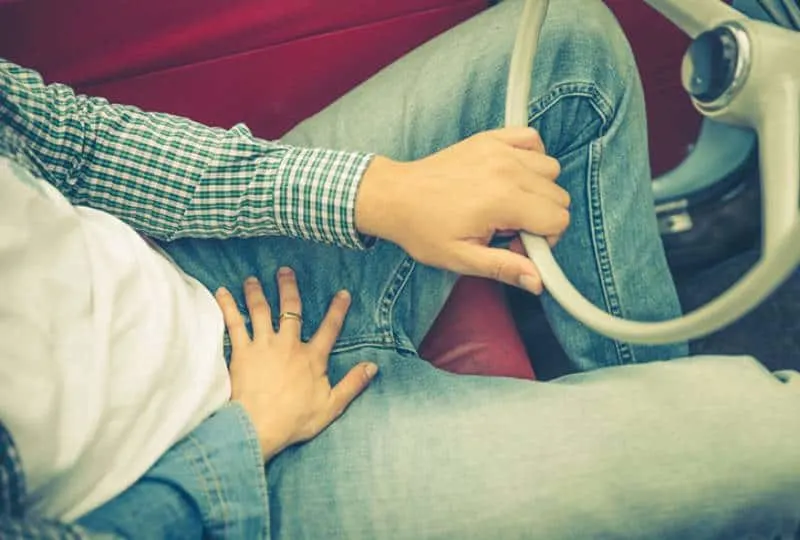 Get extra kinky and please your partner in a crowded place where no one will see what the two of you are doing.
This one will be also extra fun because it's a little bit risky. Just think of your partner's face when you start doing it, and you will get the point.
Your partner will have to try hard to keep his casual face which will be pretty much impossible. But, who gives a damn?
You have every right to enjoy each other and get a little bit freaky from time to time.
The excitement and enjoyment of it will be simply priceless, and you will remember your memories with a smile for a long time after that.
18. Stay naked at home all day and have sex as often as possible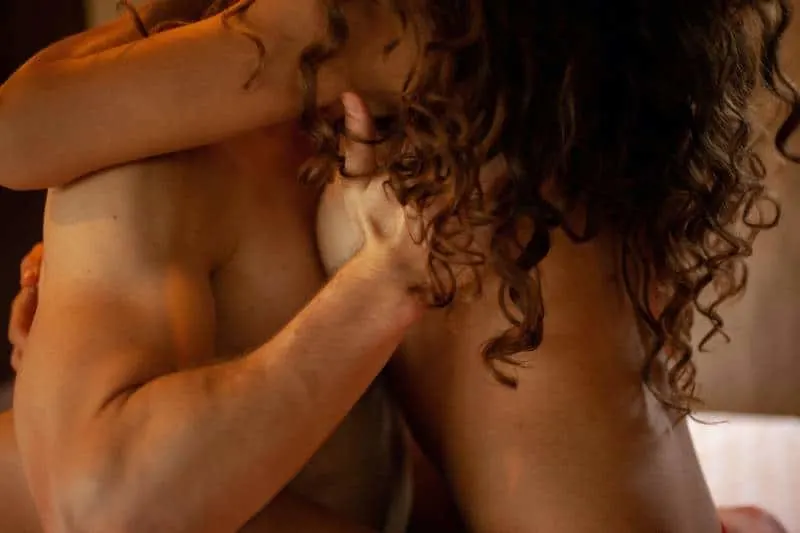 Or if you want to get even kinkier, you can just choose to stay naked at home all day and have sex as often as possible.
You will be unable to take your eyes off of each other, and things will get hot sooner than you expected.
This one is also perfect for kinky sex coupon book ideas. You can write different kinky things on little coupons and give them as gifts to your partner. E.g. No panties day, Personal servant, Wild card (where you do whatever they want), etc.
19. Record your lovemaking or invite a photographer into your room to do it for you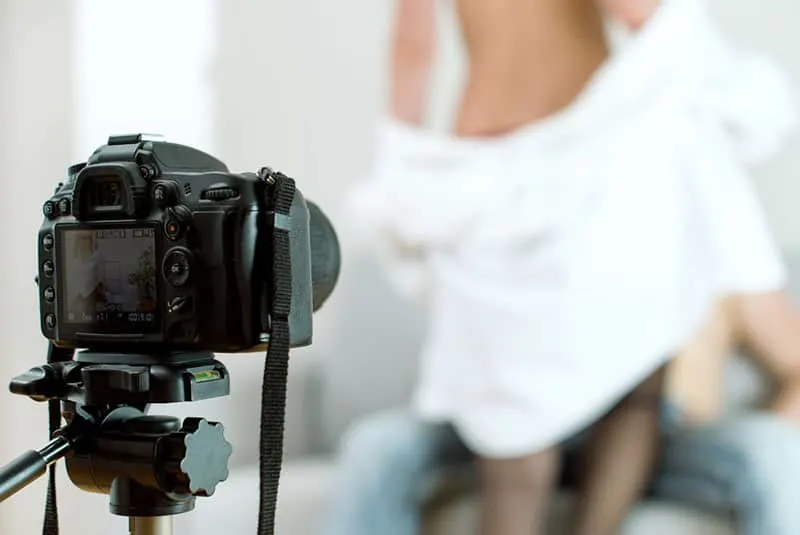 If you want to become a kinky god or goddess, you can record your lovemaking or you can invite a photographer into your room who will do it for you.
Just think of the possible scenarios if you choose the second option.
And every time you watch the recording, you will be driven by the same passion and lust that you had the first time.
It will be your personal collection of steamy scenes and kinkiness! (And if you already possess one, you know that you already are a god or goddess of kinkiness.)
20. Have sex with the curtains open and get close to the window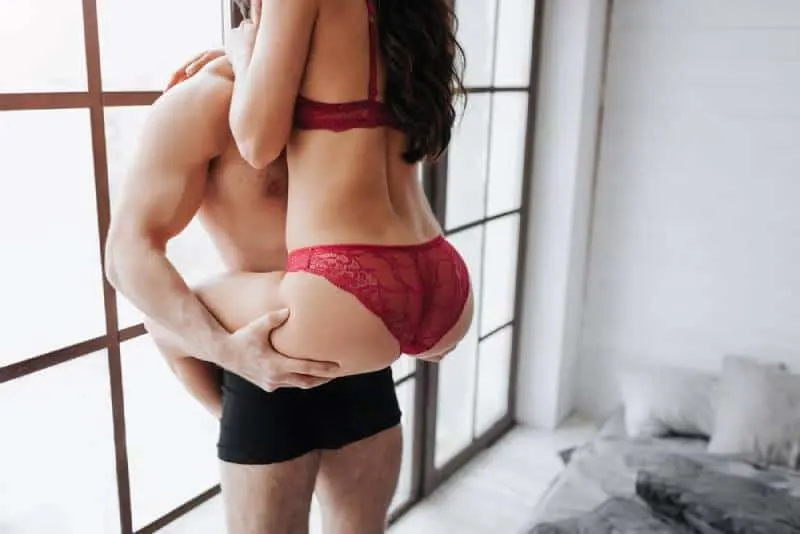 If you don't feel that comfortable with having sex in public, you can always go semi-public.
By this I mean having sex with the curtains open and slowly getting closer to the window in different sex positions.
Yet, if you think you have crazy neighbours who might call the police because of that, you might want to think twice about doing it (unless you couldn't give a damn about it).
After all, if they don't feel comfortable, they don't have to watch, right?
21. Shower together and help each other soap up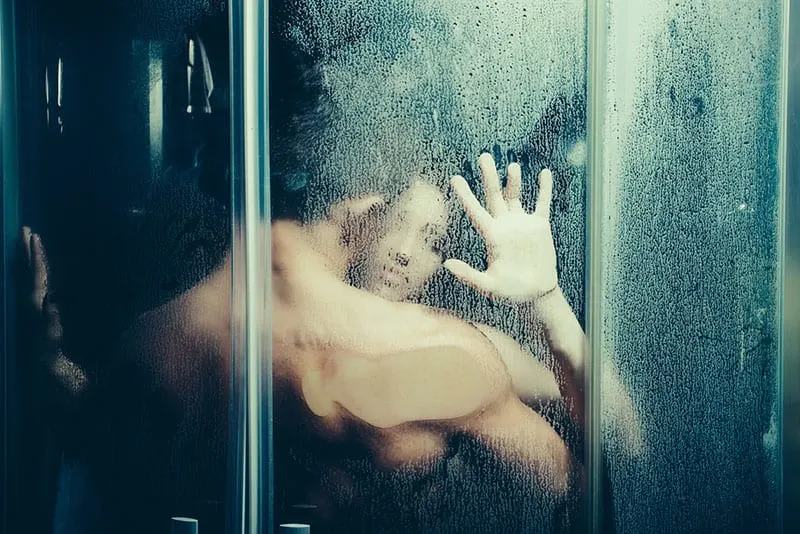 Get kinky together in the shower while helping each other soap up. For the ultimate effect, imagine that you're under a waterfall in wild nature and wake up the wild beast in you.
Showering with your partner and getting hot in the shower will be a relaxing and mind-blowing experience from the first to the last.
22. Make your partner dress up in your clothes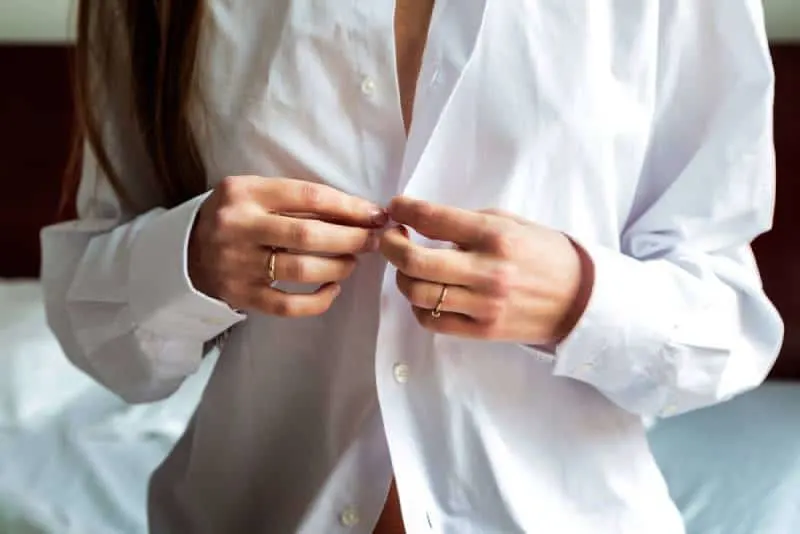 This one's a little bit weird, but why not give it a try? So, all you need to do is replace your clothes with your partner's and make your partner dress up in yours.
This will work on the principle of reverse roles where you will pretend that you are your partner and vice versa.
It will be a little bit weird in the beginning, but as you proceed, things will start getting more and more kinky within seconds.
23. Get right to the edge of orgasm…but don't let each other come all night long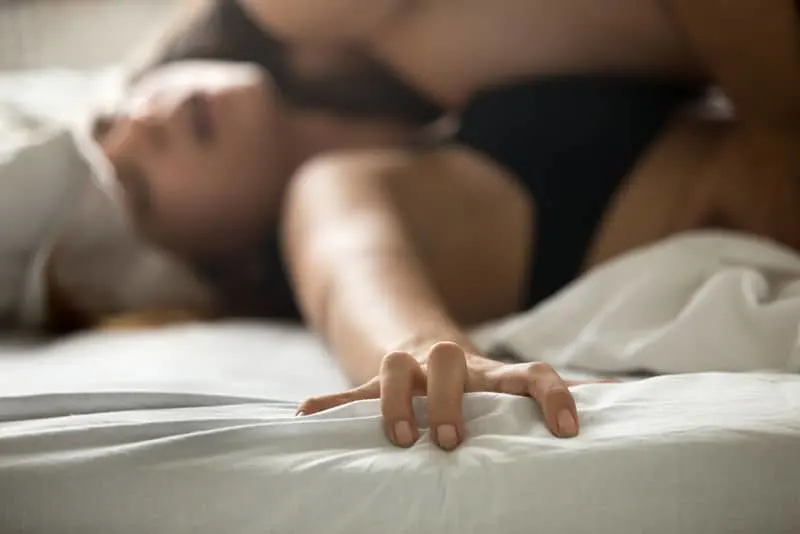 If you're a woman, I'm sure you will not have problems with this one, but if you're a guy you will have to come prepared for this one (if you know what I mean).
Getting right to the edge of orgasm but not letting it happen will result in a build up of lust and passion for each other.
And once you finally reach the pinnacle, it will be the most intense experience you've ever had, and this new experience will enrich your sexual relationship.
24. Have sex in someone else's bed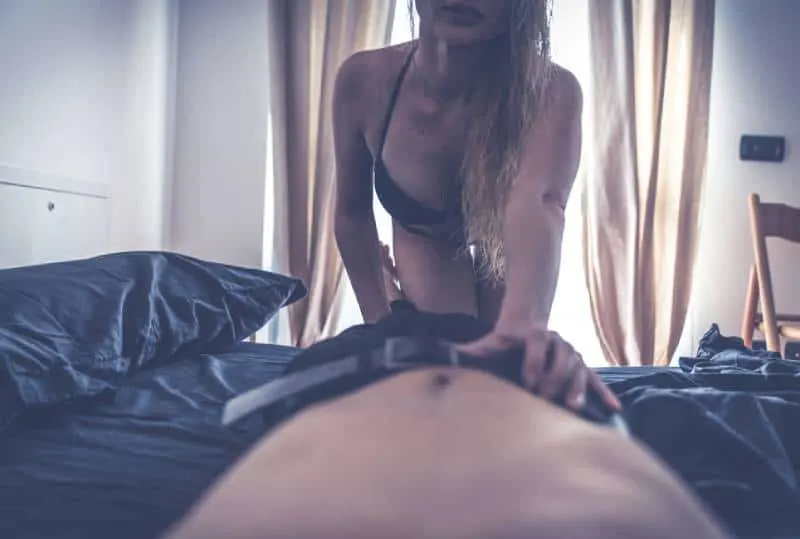 Wake up your inner kinky beast and decide to do it in someone else's bed.
It could be your friend's bed, perhaps your parents' bed (if you have no other choice) or the bed of someone else.
And if you get extra kinky and sweaty, you can always change the sheets and, of course, clean it up (if you don't want them to know.)
25. Read dirty stories to each other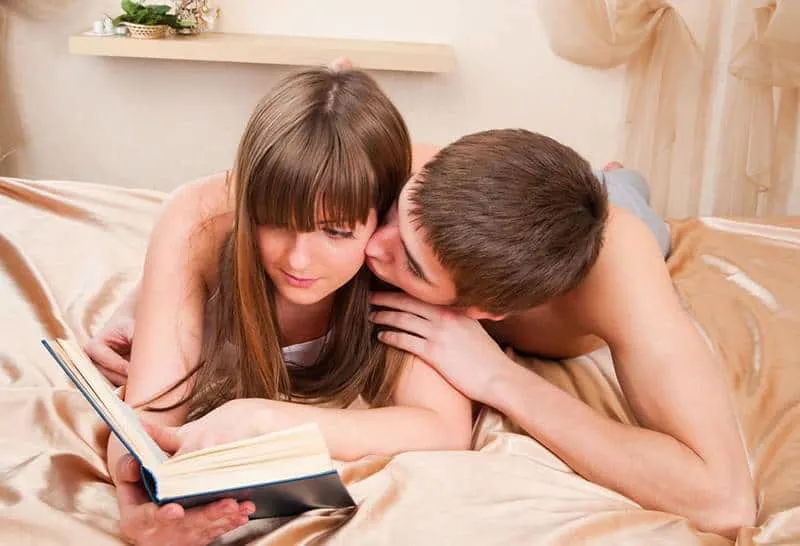 This one's especially effective if you're struggling to fall asleep. So, instead of reading some classic stories, you can choose to read dirty stories to each other instead.
I'm sure you will get into the action way before the story ends and after that you will sleep like a baby. Also, don't forget to talk dirty to your partner while doing it!
26. Have sex in nature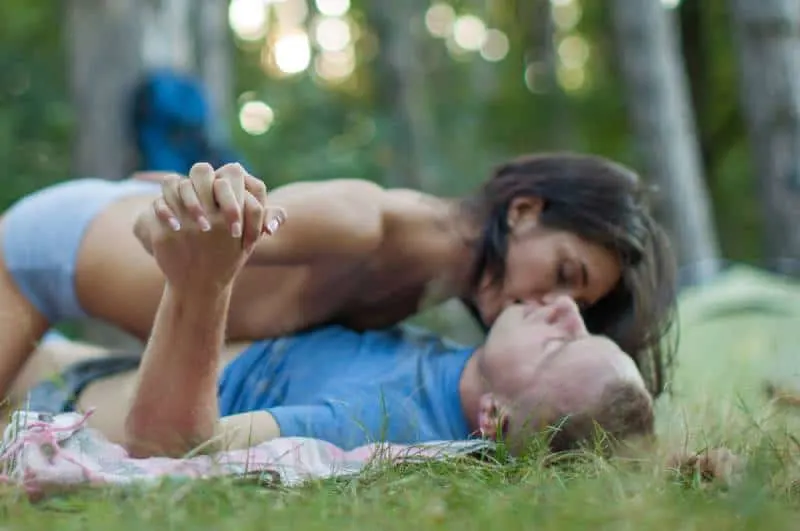 Connect with nature by making love in the forest or somewhere else among beautiful trees, grass and flowers.
Wild sex in nature will cleanse your soul and fulfil your deepest, wild fantasies!
27. Swinging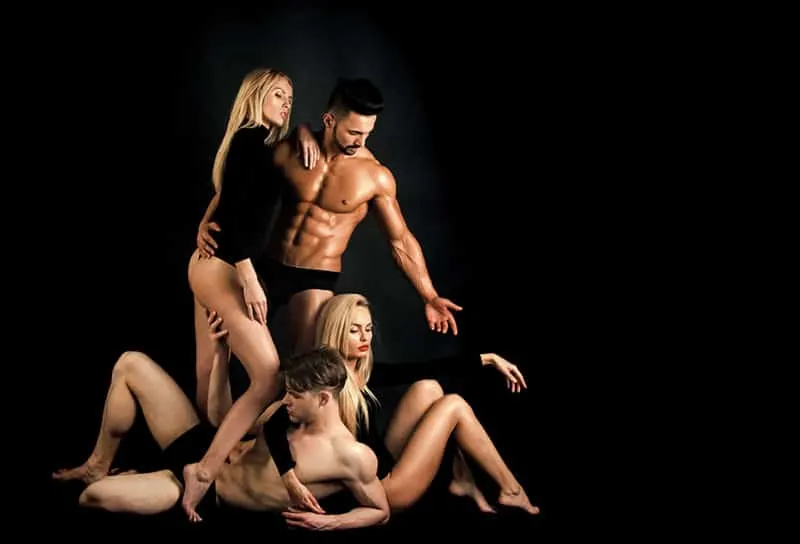 Or if you feel like entering the kinkiest mode, you can make love with another couple and swap partners within a group.
Many couples swing as a way of staying together but not really staying together.
Nevertheless, if you feel comfortable with it, there's no need to think twice about doing it!
28. Blindfold each other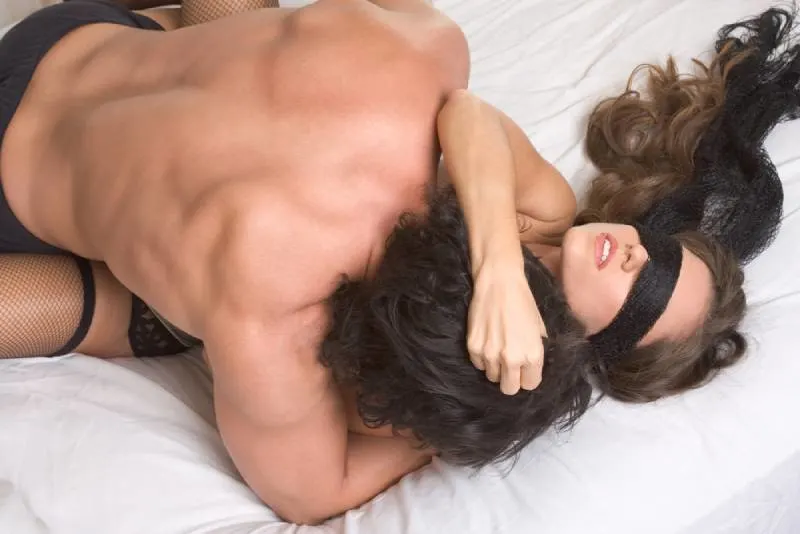 Blindfold each other to enter a world of the greatest sensations that can only be felt so intensely when you can't see what is going on, but you can sure as hell feel it in your every pore.
Blindfold sex is a must if you want to experience surreal attraction on a whole different level. (And for the ultimate pleasure, make sure that the blindfold is made of silk and that you wear some hot lingerie (if you're a woman, of course)).
29. Spanking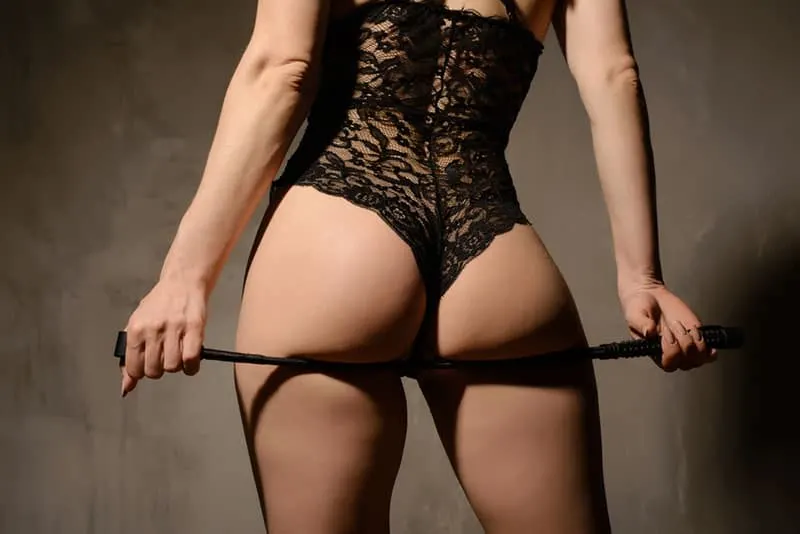 Get kinky by acting like a bad girl or boy and letting your partner spank you before and during the action.
As the action progresses, the intensity of spanking should progress as well.
If you haven't done it so far, don't worry. Once you do it a few times, it will become a routine in your bedroom.
You will never miss the opportunity to spank your partner or to get spanked (especially if you've been acting naughty lately).
30. Asking a stranger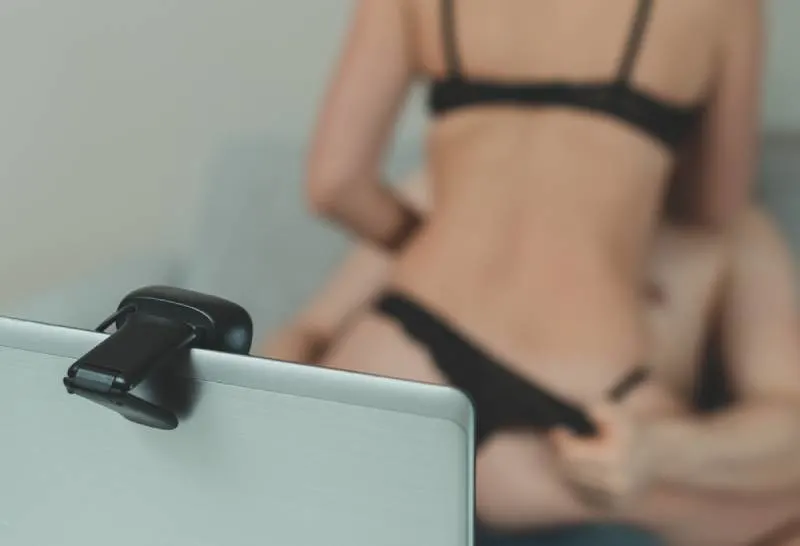 And the last one, but not the least! For this one, you will need to turn on a cam and go to a website where you can chat with random strangers.
Then you simply ask them to tell you what to do in bed. And if you want to stay anonymous, you can put something on your head so that no one recognizes you.
I can assure you that the level of kinkiness will soon bring you to an overload!
See also: This Is Your Kinky Sexual Side According To Your Zodiac Sign
How To Talk About Kinky Sex With Your Partner
Once you've picked up some kinky sex ideas and sex tips to try in your bedroom, now it's time to inform your partner about it.
Many people skip this step, but if you want a one hundred percent positive outcome, you should pay close attention to choosing the right words when it comes to talking about kinky sex with your partner and letting them know you want to try something new.
The number one mistake you might make is informing them about it RIGHT BEFORE the action. Why?
Because you don't want to bring out handcuffs or start to watch porn out of the blue.
Getting kinky is not something trivial that everyone must be comfortable with no matter the circumstances.
We all want to know when things are about to change so that we can act accordingly.
So, the best time to inform your partner about your kinky sex ideas is when you're having a glass of wine at dinner, when you're making out on the couch or when you're in any other relaxed state.
The best way to start a conversation is to first ask your partner what they are into and then to tell your wishes after theirs.
This way you'll let your partner know that you care about their fantasies and want to be a part of them.
It is important to let them know that this is not all about you and fulfilling your deepest kinky needs.
You need to be clear that you want both of you to enjoy things equally and that you're open to compromising.
"For couples in long-term relationships, sharing sexual fantasies with one another can renew excitement" writes certified sex therapist Marty Klein.
Also, remember to be positive and confident when sharing kinky sex ideas with your partner.
If your partner senses that you're not that comfortable while talking about it, they might think that it will be awkward to do it as well. Just relax and speak confidently about it without any pressure or whatsoever.
And if you see that your partner is not really interested in doing it, do not freak or even start forcing them to change their mind.
Just give them some time to think about it and be patient. I'm sure that they will consider jumping into the kinky world sooner than expected.
All they need is some time to digest it in their minds and prepare themselves for it.
So, remember to stay patient and, of course, to enjoy every single moment of getting kinky! Good luck!