Marriage is love… In its finest, deepest, most sincere form. It's when fate decides to bring two people together and unite them forever.
It's the most marvelous and, at the same time, the most demanding union of two people. But that's what makes it so special, right? Being so incredibly difficult and inexplicably easy at the same time…
That kind of uniqueness definitely deserves to be honored and celebrated, and today, we're going to do that with this special collection of marriage quotes. On that note, let's first make a toast to true love and happily (I mean, the happiest) ever afters.
What Is Marriage Quotes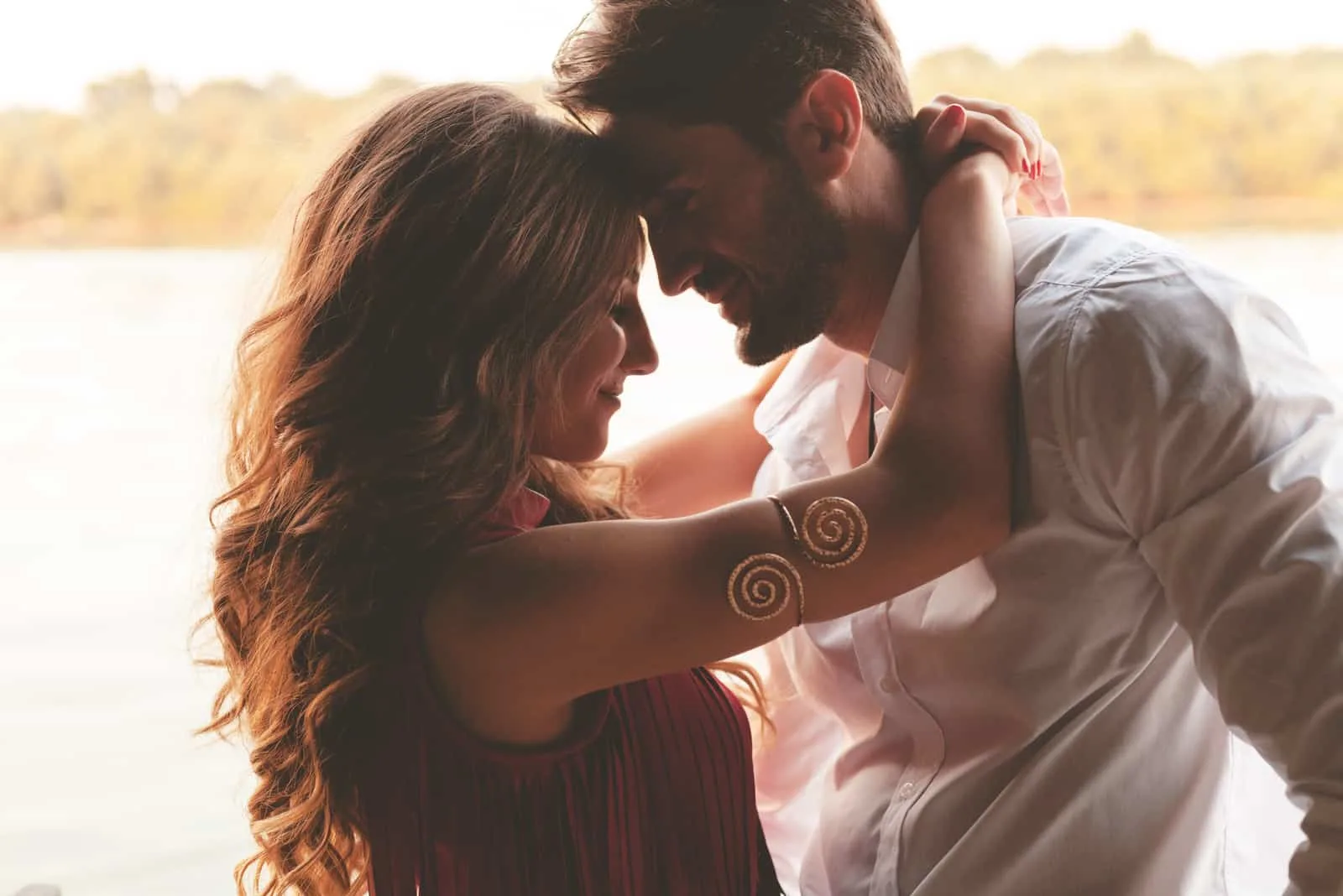 Before tying the knot, this is the question you should think about… What is marriage? Or, to be more precise, what does marriage mean to you?
These marriage quotes below may help you find the right answer. And only then will you know if you are even ready to take such a huge step in your life.
1. "Marriage is like a graph—it has its ups and downs, and as long as things bounce back up again, you've got a good marriage. If it heads straight down, then you've got some problems!" – Julie Andrews
2. "Marriage is not a noun; it's a verb. It isn't something you get. It's something you do. It's the way you love your partner every day." – Barbara De Angelis
3. "A successful marriage is an edifice that must be rebuilt every day." – Andre Maurois
4. "Marriage is the most natural state of man, and… the state in which you will find solid happiness." – Benjamin Franklin
5. "A great marriage is not when the 'perfect couple' comes together. It is when an imperfect couple learns to enjoy their differences." – Dave Meurer
6. "Marriage is like watching the color of leaves in the fall; ever changing and more stunningly beautiful with each passing day." – Fawn Weaver
7. "Marriage is a mosaic you build with your spouse. Millions of tiny moments that create your love story." – Jennifer Smith
8. "Marriage, ultimately, is the practice of becoming passionate friends." – Harville Hendrix
9. "Marriage is the golden ring in a chain whose beginning is a glance and whose ending is eternity." – Khalil Gibran
10. "A strong marriage requires you to love each other, especially on days when you're struggling to like each other." – Unknown
11. "Marriage: Love is the reason. Lifelong friendship is the gift. Kindness is the cause. Til' death do us part is the length." – Fawn Weaver
See also: 61 Wife Feeling Neglected By Husband Quotes And Sayings
Inspirational Marriage Quotes
And if you're still not sure whether you're ready to commit to someone for life, These inspirational quotes on love and marriage will help you make the right decision.
1. "A good marriage is one which allows for change and growth in the individuals and in the way they express their love." – Pearl S. Buck
2. "A successful marriage requires falling in love many times, always with the same person." – Mignon McLaughlin
3. "The real act of marriage takes place in the heart, not in the ballroom or church or synagogue. It's a choice you make – not just on your wedding day, but over and over again – and that choice is reflected in the way you treat your husband or wife." – Barbara De Angelis
4. "What greater thing is there for two human souls than to feel that they are joined for life–to strengthen each other in all labor, to rest on each other in all sorrow, to minister to each other in silent unspeakable memories at the moment of the last parting?" – George Eliot
5. "People are weird. When we find someone with weirdness that is compatible with ours, we team up and call it love." – Dr. Seuss
6. "The institution of marriage works better when there's a spiritual connection. If you're marrying just for the sake of the woman, then you may lose interest in each other very soon. When we marry in the interest of the Holy Spirit with the intention of serving God and humanity, then it gives a much larger perspective." – A. R. Rahman
7. "To be fully seen by somebody, then, and be loved anyhow–this is a human offering that can border on miraculous." – Elizabeth Gilbert
8. "The difference between an ordinary marriage and an extraordinary marriage is in giving just a little extra every day, as often as possible, for as long as we both shall live." – Fawn Weaver
9. "When marrying, ask yourself this question: Do you believe that you will be able to converse well with this person into your old age? Everything else in marriage is transitory." Friedrich Nietzsche
10. "We had a happy marriage because we were together all the time. We were friends as well as husband and wife. So we just had a good time." – Julia Child
11. "We're all a little weird. And life is a little weird. And when we find someone whose weirdness is compatible with ours, we join up with them and fall into mutually satisfying weirdness–and call it love–true love." – Robert Fulghum
12. "Marriages, like careers, need constant nurturing… the secret of having it all is loving it all." – Joyce Brothers
13. "The minute I heard my first love story I started looking for you, not knowing how blind that was. Lovers don't finally meet somewhere. They're in each other all along." – Rumi
Short Marriage Quotes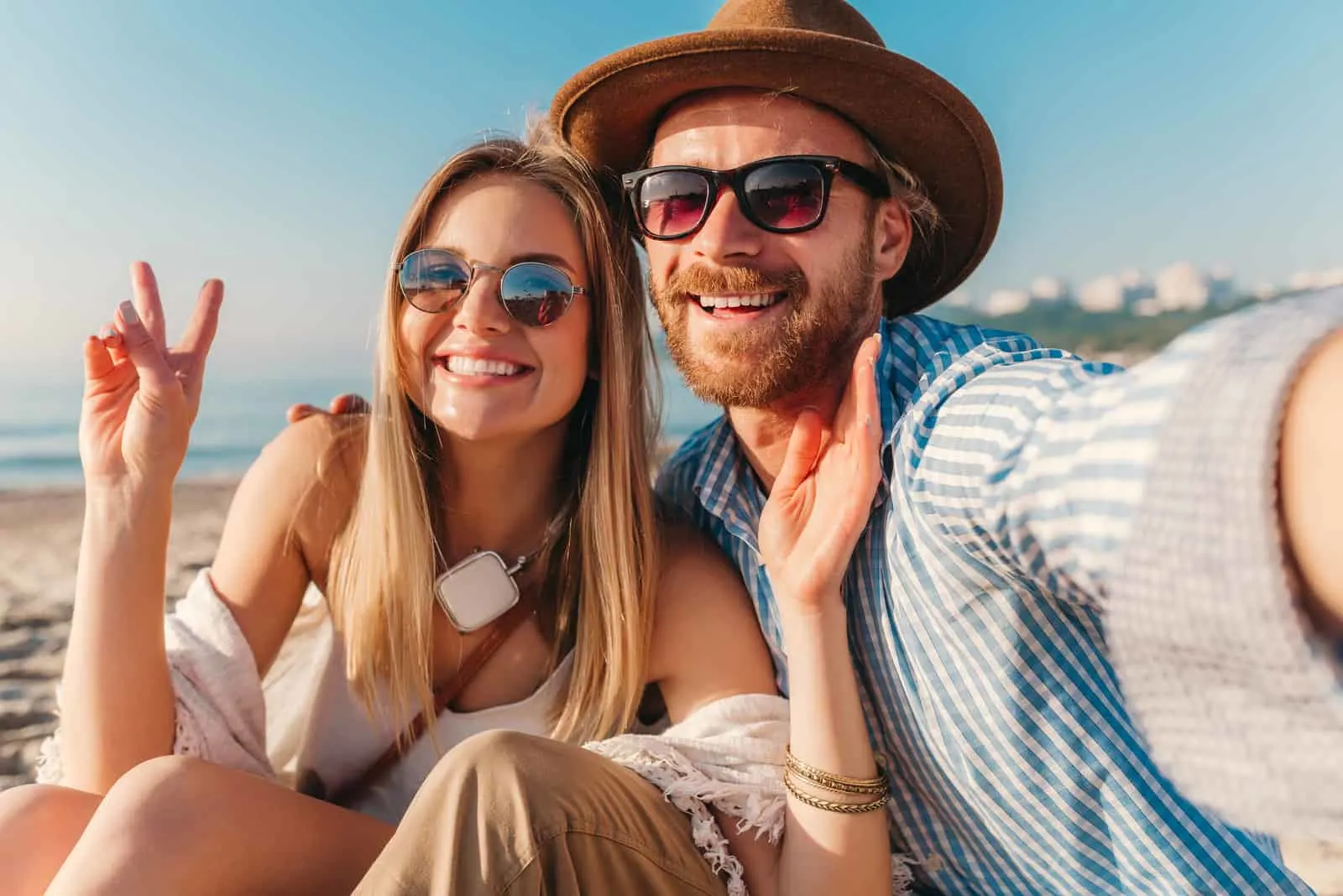 These short but sweet marriage and love quotes can serve you as great captions for your Instagram photos. Especially if you've just gotten married and are about to swamp your followers with your wedding photos.
1. "If there is such a thing as a good marriage, it is because it resembles friendship rather than love." – Michel de Montaigne
2. "Marriage is a gift from God to us. The quality of our marriages is a gift from us to Him." – Unknown
3. "When you realize you want to spend the rest of your life with somebody, you want the rest of your life to start as soon as possible." – When Harry Met Sally
4. "Keep your eyes wide open before marriage, half-shut afterwards." – Benjamin Franklin
5. "Happy is the man who finds a true friend, and far happier is he who finds that true friend in his wife." – Franz Schubert
6. "As God by creation made two of one, so again by marriage, He made one of two." – Thomas Adams
7. "No man or woman really knows what perfect love is until they have been married a quarter of a century." – Mark Twain
8. "There is nothing nobler or more admirable than when two people who see eye-to-eye keep house as man and wife, confounding their enemies and delighting their friends." – Homer
9. "Being deeply loved by someone gives you strength, while loving someone deeply gives you courage." – Lao Tzu
10. "The highest happiness on earth is marriage." – William Lyon Phelps
Happy Marriage Quotes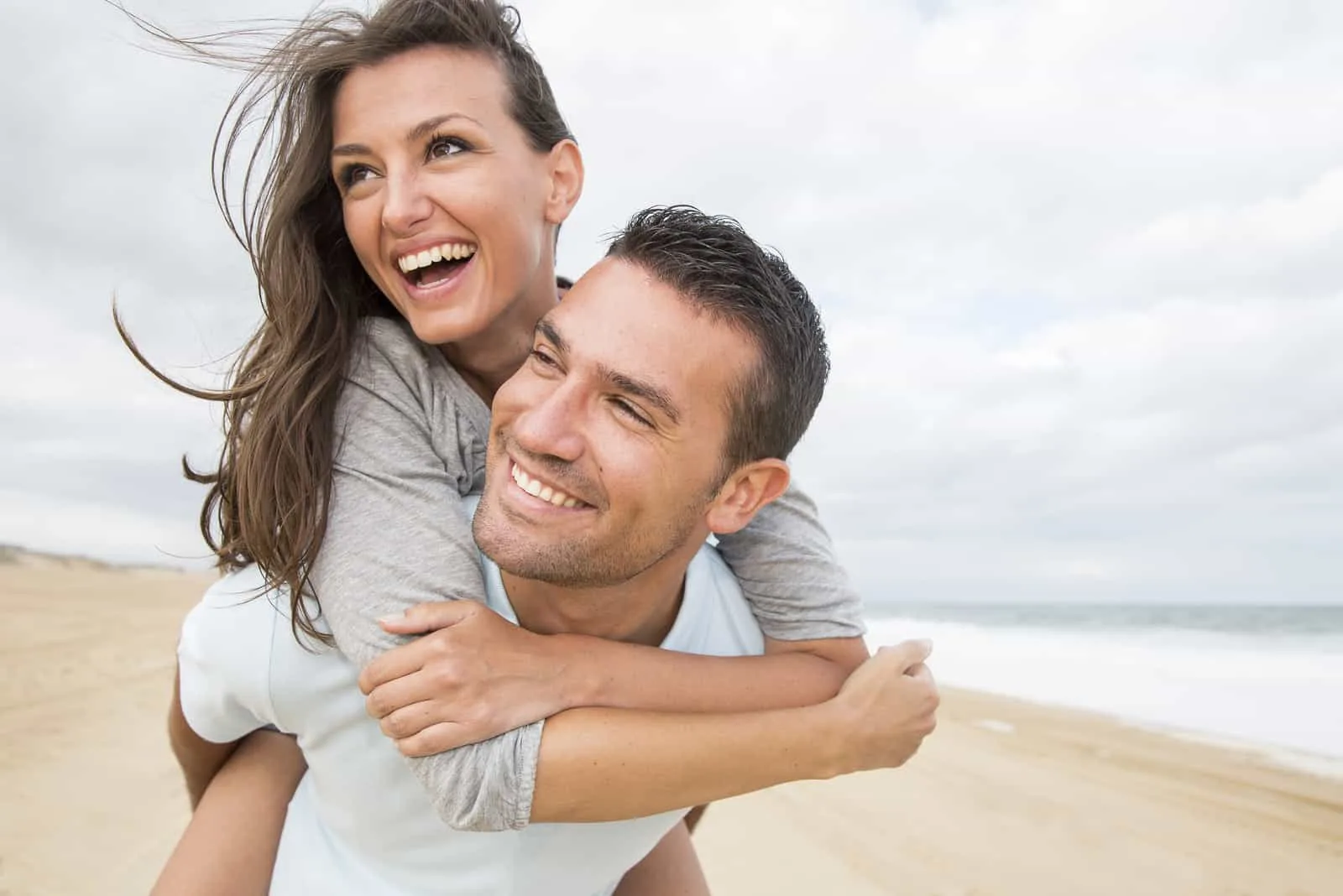 These marriage quotes below perfectly describe what a healthy and happy marriage should look like.
1. "There is no more lovely, friendly, and charming relationship, communion or company than a good marriage." – Martin Luther
2. "A good marriage is a contest of generosity." – Dianne Sawyer
3. "A good marriage is where both people feel like they're getting the better end of the deal." – Anne Lamott
4. "A happy marriage is a long conversation which always seems too short." – Andre Maurois
5. "A great marriage isn't something that just happens; it's something that must be created." – Fawn Weaver
6. "The secret of a happy marriage is finding the right person. You know they're right if you love to be with them all the time." – Julia Child
7. "What counts in making a happy marriage is not so much how compatible you are but how you deal with incompatibility." – Leo Tolstoy
8. "Sensual pleasures have the fleeting brilliance of a comet; a happy marriage has the tranquility of a lovely sunset." – Ann Landers
9. "A strong marriage rarely has two strong people at the same time. It is a husband and a wife who take turns being strong for each other in the moments when the other person feels weak." – Maggie Reyes
10. "Happy marriages begin when we marry the ones we love, and they blossom when we love the ones we marry." – Tom Mullen
11. "A good marriage is good for you. That isn't just a platitude. Mounting research shows that it is the literal truth. When your marriage is healthy, your body and mind are healthier." – Cliff Isaacson
Unhappy Marriage Quotes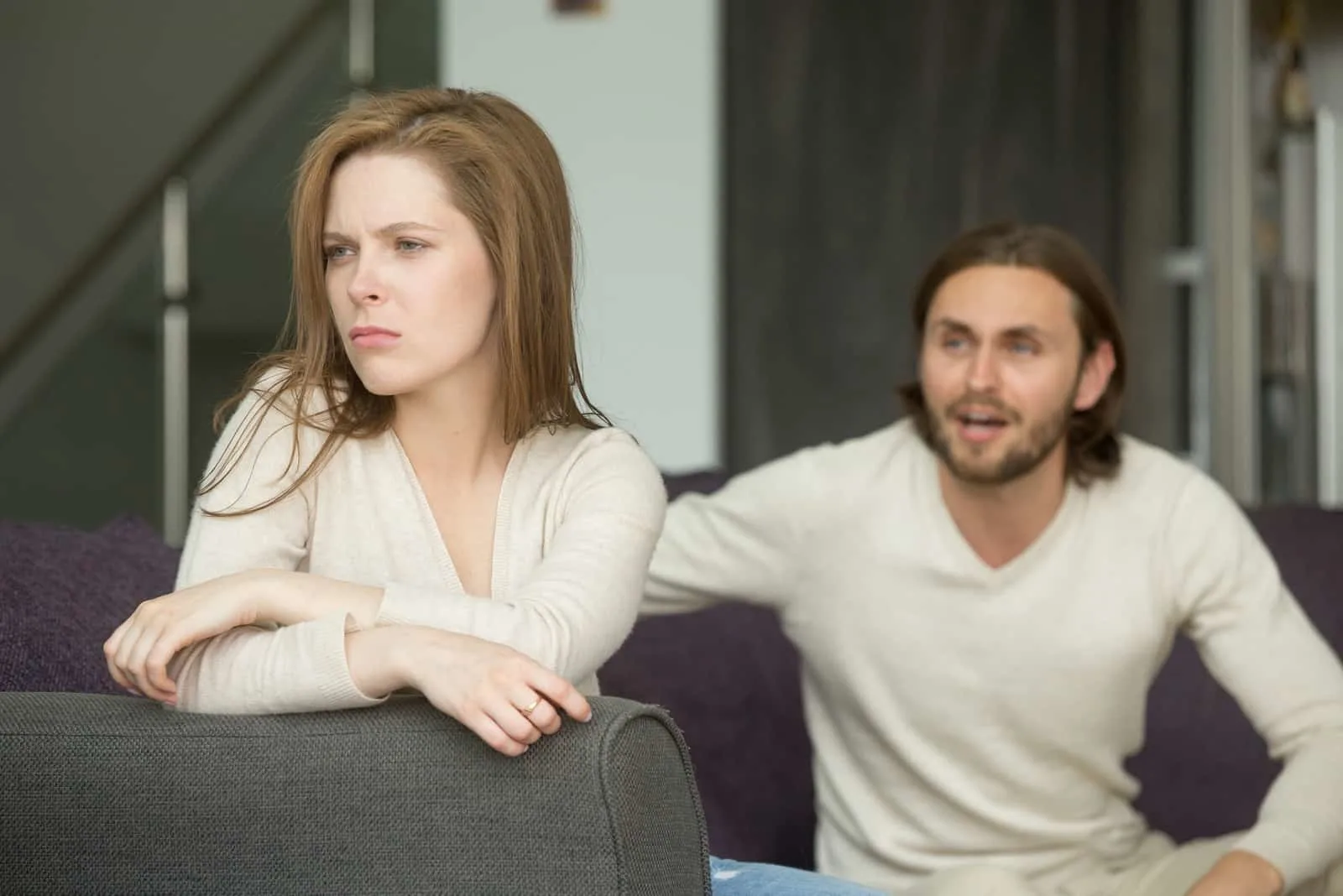 The fact is that all married couples have ups and downs. However, some of them get really stuck in those 'downs' and feel unable to overcome them.
This list of unhappy marriage quotes may help you understand what is causing that distance between you and your spouse. Or, on the other hand, it may make you realize that sometimes the best option is to let go…
1. "There is no challenge strong enough to destroy your marriage as long as you are both willing to stop fighting against each other and start fighting for each other." – Dave Willis
2. "Divorce isn't such a tragedy. A tragedy's staying in an unhappy marriage, teaching your children the wrong things about love." – Jennifer Weiner
3. "It is not a lack of love, but a lack of friendship that makes unhappy marriages." – Friedrich Nietzsche
4. "If someone constantly makes you unhappy, then you must build up the courage to let that person go." – Unknown
5. "I couldn't think of anything worse than being in an unhappy marriage. It worries me because I've seen it destroy people." – Simon Cowell
6. "They weren't happy memories because your father and I were never happy together. Even if we had been briefly and occasionally happy, everything got sullied, ripped up, and destroyed. But people don't love each other only for happy memories. At a certain point in life, you realize that you just love the memories." – Natalia Ginzburg
7. "More marriages might survive if the partners realize that sometimes, the better comes after the worse." – Doug Larson
8. "It takes both of us to put happiness into our marriage." – Unknown
9. "So many pleasing episodes of one's life are spoiled by shouting. You never heard of an unhappy marriage unless the neighbors heard it first." – Lillian Russell
'Marriage Is A Journey' Quotes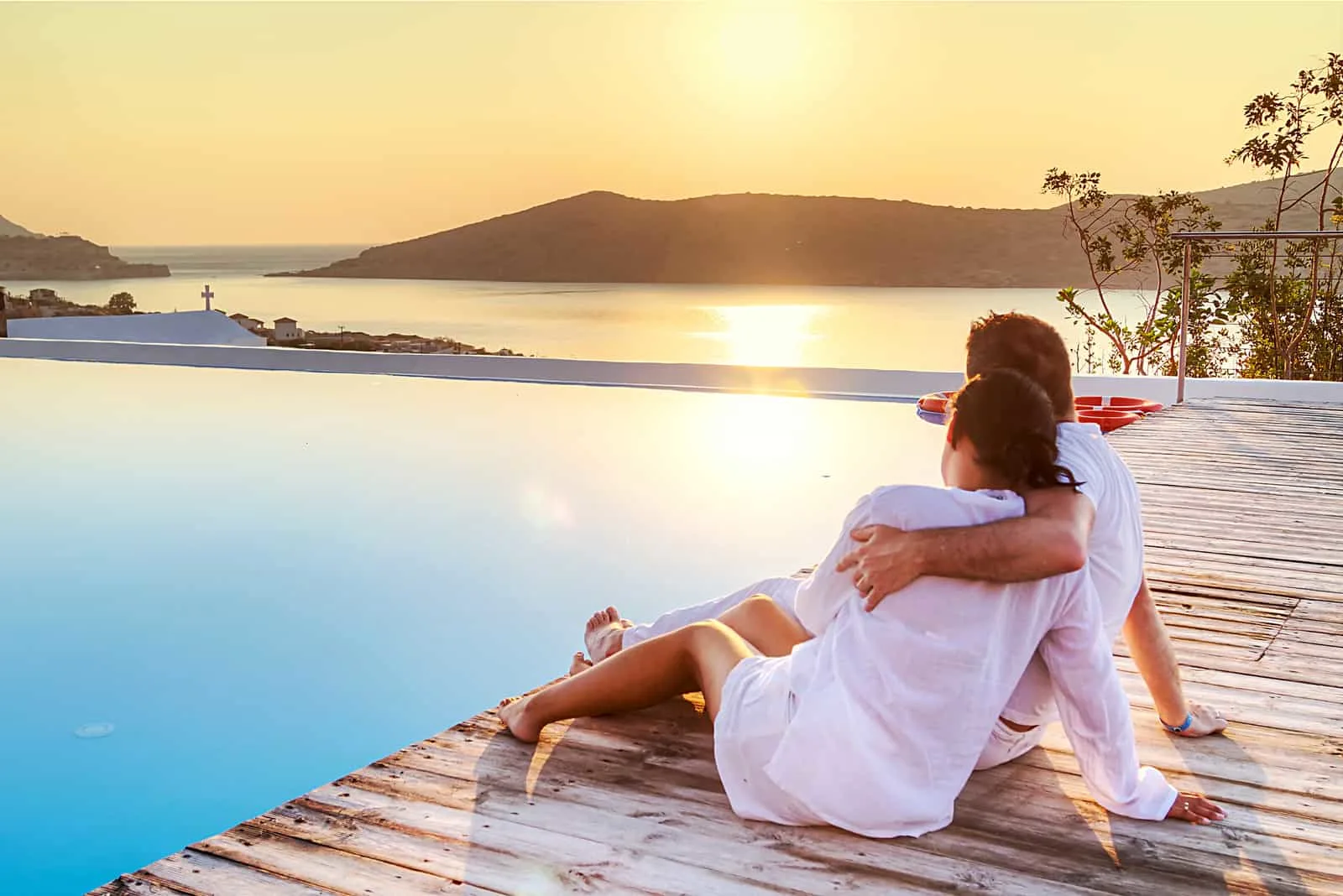 This short list of marriage quotes explains the whole point of marriage as a journey of togetherness.
1. "A happy marriage is a selfless journey in which the happiness of another person is essential to your own." – George & Yvonne Levy
2. "Marriage is sharing your life with your best friend, enjoying the journey along the way, and arriving at every destination together." – Fawn Weaver
3. "Marriage is a life-long journey that thrives on love, commitment, trust, communication, patience, and companionship." – Ashley and Marcus Kusi
4. "Marriage is a journey that is starting at forever, and ending at never." – Unknown
5. "Love is the beginning of the journey, its end, and the journey itself." – Deepak Chopra
Marriage Advice Quotes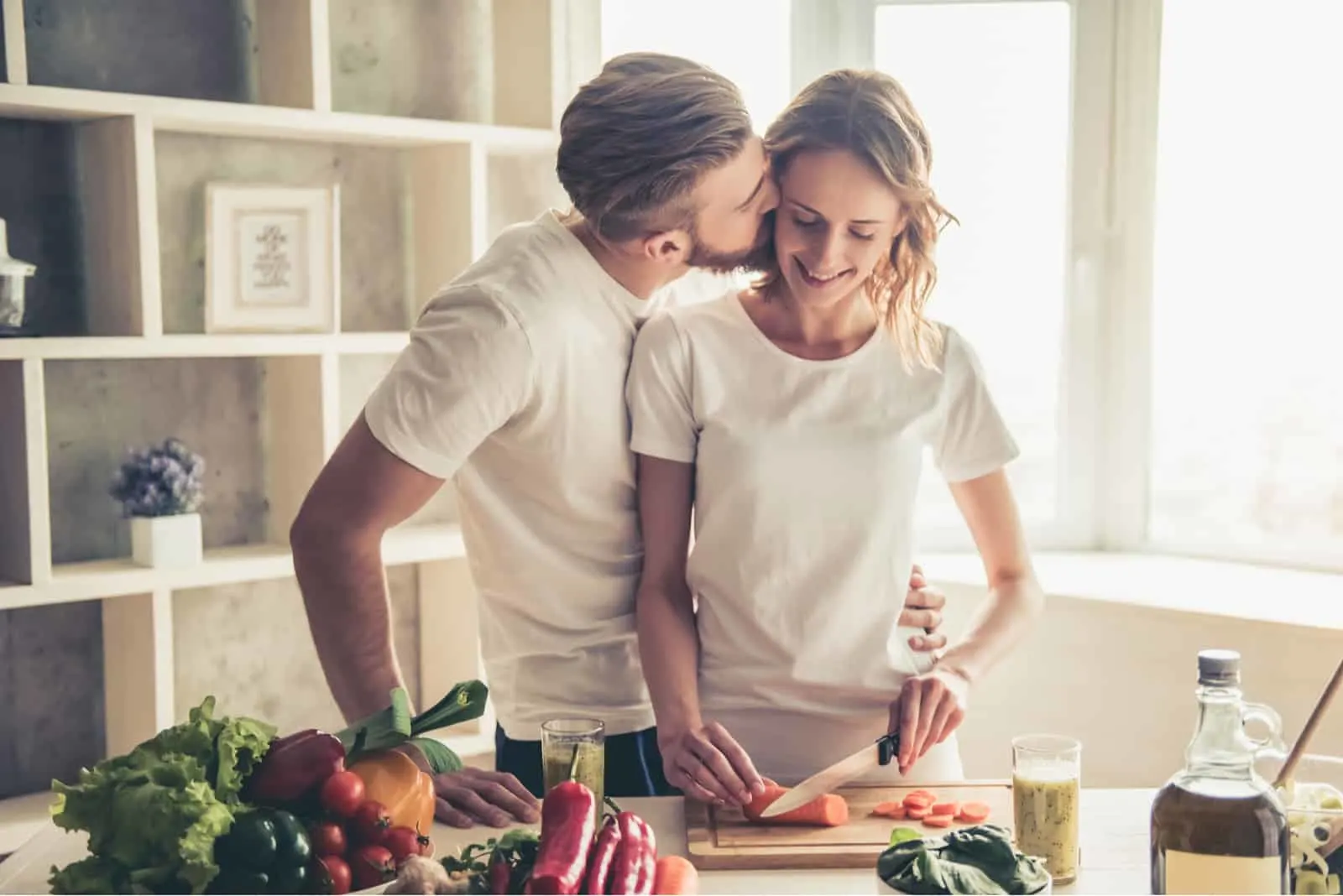 Trust me on this one: the best pieces of advice you'll ever get about marriage are contained in these amazing marriage quotes below.
1. "You don't love someone because they're perfect. You love them in spite of the fact they're not." – Jodi Picoult
2. "True happiness isn't doing everything together. It is knowing you are together no matter what you do." – Unknown
3. "Don't compare your love story to those you watch in movies. They're written by screenwriters, yours is written by God." – Unknown
4. "Choose to love each other even in those moments when you struggle to like each other. Love is a commitment, not just a feeling." – Unknown
5. "No marriage is all sunshine. But when it rains, husbands and wives should share an umbrella to survive the storm together." – Unknown
6. "Any reason is a good reason and any time is a good time to say 'I Love You.'" – Fawn Weaver
7. "Husbands and wives may disagree on many things, but they must absolutely agree on one thing: to never give up on each other." – Unknown
8. "The most desired gift of love is not diamonds or roses or chocolate. It's focused attention." – Rick Warren
Marriage Quotes From The Bible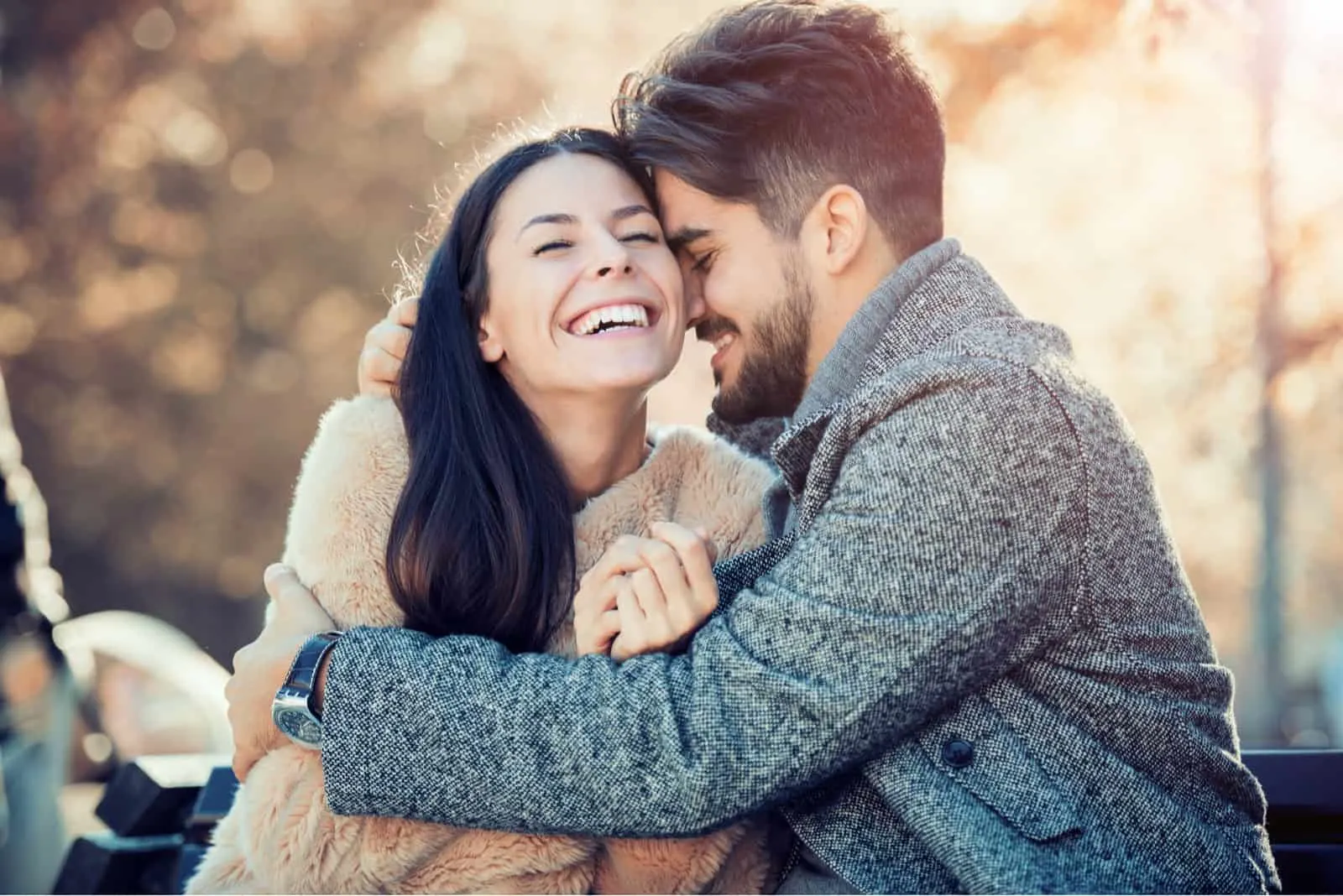 The Bible has a clear view of marriage. It's a God-given, sacred union of two people who, driven only by their love and faith in God, decide to spend the rest of their lives together.
I have selected the most heart-touching Bible verses on marriage and compiled them in the following list:
1. "Therefore a man shall leave his father and his mother and hold fast to his wife, and they shall become one flesh." Genesis 2:24
2. "Therefore what God has joined together, let no one separate." Mark 10:9
3. "So God created man in his own image, in the image of God he created him; male and female he created them. And God blessed them. And God said to them, 'Be fruitful and multiply and fill the earth and subdue it and have dominion over the fish of the sea and over the birds of the heavens and over every living thing that moves on the earth.'" Genesis 1:27–28
4. "Be devoted to one another in love. Honor one another above yourselves." Romans 12:10
5. "My command is this: Love each other as I have loved you." John 15:12
6. "Conduct yourselves with all humility, gentleness, and patience. Accept each other with love, and make an effort to preserve the unity of the Spirit with the peace that ties you together." Ephesians 4:2–3
7. "Be completely humble and gentle; be patient, bearing with one another in love. 3 Make every effort to keep the unity of the Spirit through the bond of peace." Ephesians 4:2–3
8. "Above all, love each other deeply because love covers over a multitude of sins." Peter 4:8
9. "For husbands, this means love your wives, just as Christ loved the church. He gave up his life for her." Ephesians 5:25
10. "Love each other like the members of your family. Be the best at showing honor to each other." Romans 12:10
Marriage Quotes In Islam
In Islam, marriage represents a holy sacrament. Muslims believe that God made us all in pairs and that we're all destined to marry.
I gathered the most inspiring quotes, Quranic verses, and Hadith about marriage in this list below:
1. "A successful marriage is not when you can live in peace with your wife, but when you can't live in peace without her." – Yasir Qadhi.
2. "Your spouses are a garment for you as you are for them." – Surah Al-Baqarah, 2:187
3. "Love and mercy are important sentiments that brighten one's life and give him a feeling of reassurance, security, and happiness. One of Allah's great favors is the love and mercy that He instills among the married couple." – Dr. Bilal Philips
4. "The man dreams of a perfect woman and the woman dreams of a perfect man, and they don't know that Allah created them to perfect one another." – Ahmad AlShugairi
5. "There is nothing like marriage, for the two who love one another." – Prophet Muhammad
6. "Anything you spend on your family will be a source of reward from Allah, even a morsel of food which you raise to your wife's mouth." – Prophet Muhammad
7. "And of His signs is that He created for you from yourselves mates that you may find tranquillity in them, and He placed between you affection and mercy. Indeed in that are signs for a people who give thought." – Surah Ar-Rum, 30:21
8. "Marriage is part of my sunnah, and whoever does not follow my sunnah has nothing to do with me. Get married, for I will boast of your great numbers before the nations. Whoever has the means, let him get married, and whoever does not, then he should fast for it will diminish his desire." – Prophet Muhammad
9. "True love doesn't end at death; if Allah wills it, it'll continue in Jannah." – Unknown
10. "It is He who created you from one soul and created from it its mate that he might dwell in security with her." – Quran, 7:189
Marriage Quotes For Anniversary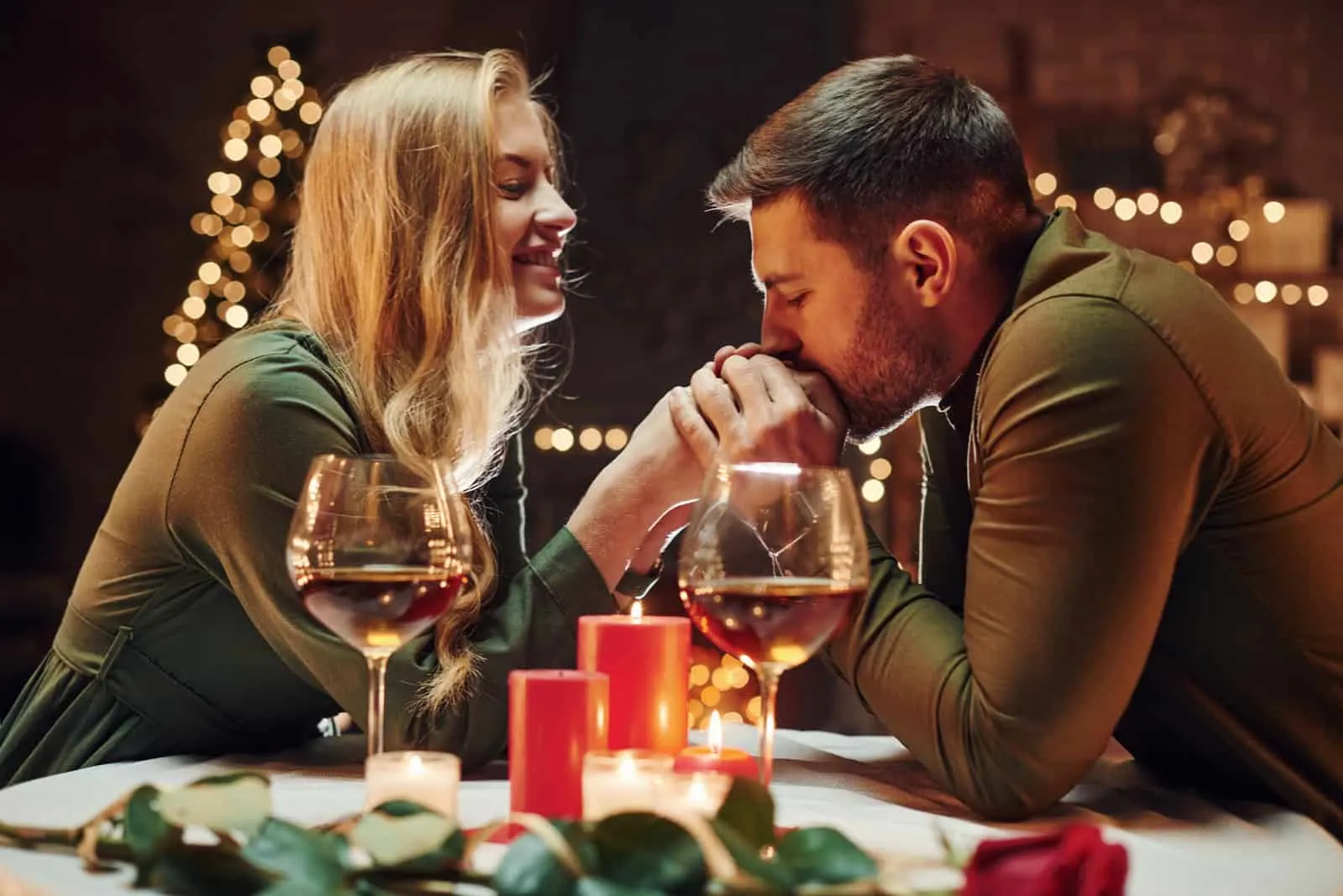 Wedding anniversaries are truly special. It's the day you said your big "I do's" that completely changed your life. For the better, of course.
It's the day you committed to loving each other till death do you part. And below is a list of heartfelt anniversary quotes to celebrate the day your love story officially began.
1. "I love you not only for what you are but for what I am when I am with you. I love you not only for what you have made of yourself but for what you are making of me." – Roy Croft
2. "So it's not gonna be easy. It's going to be really hard; we're gonna have to work at this every day, but I want to do that because I want you. I want all of you, forever, every day. You and me… every day." – Nicholas Sparks
3. "In all the world, there is no heart for me like yours. In all the world, there is no love for you like mine." – Maya Angelou
4. "May this marriage be full of laughter, our every day in paradise." – Rumi
5. "For the two of us, home isn't a place. It is a person. And we are finally home." – Stephanie Perkins
6. "I saw that you were perfect, and so I loved you. Then I saw that you were not perfect, and I loved you even more." – Angelita Lim
7. "All, everything that I understand, I understand only because I love." – Leo Tolstoy
8. "Grow old with me! The best is yet to be." – Robert Browning
9. "Forever is a long time, but I wouldn't mind spending it by your side." – Unknown
10. "If you live to be a hundred, I want to live to be a hundred minus one day, so I never have to live without you." – Winnie the Pooh by A. A. Milne
Funny Marriage Quotes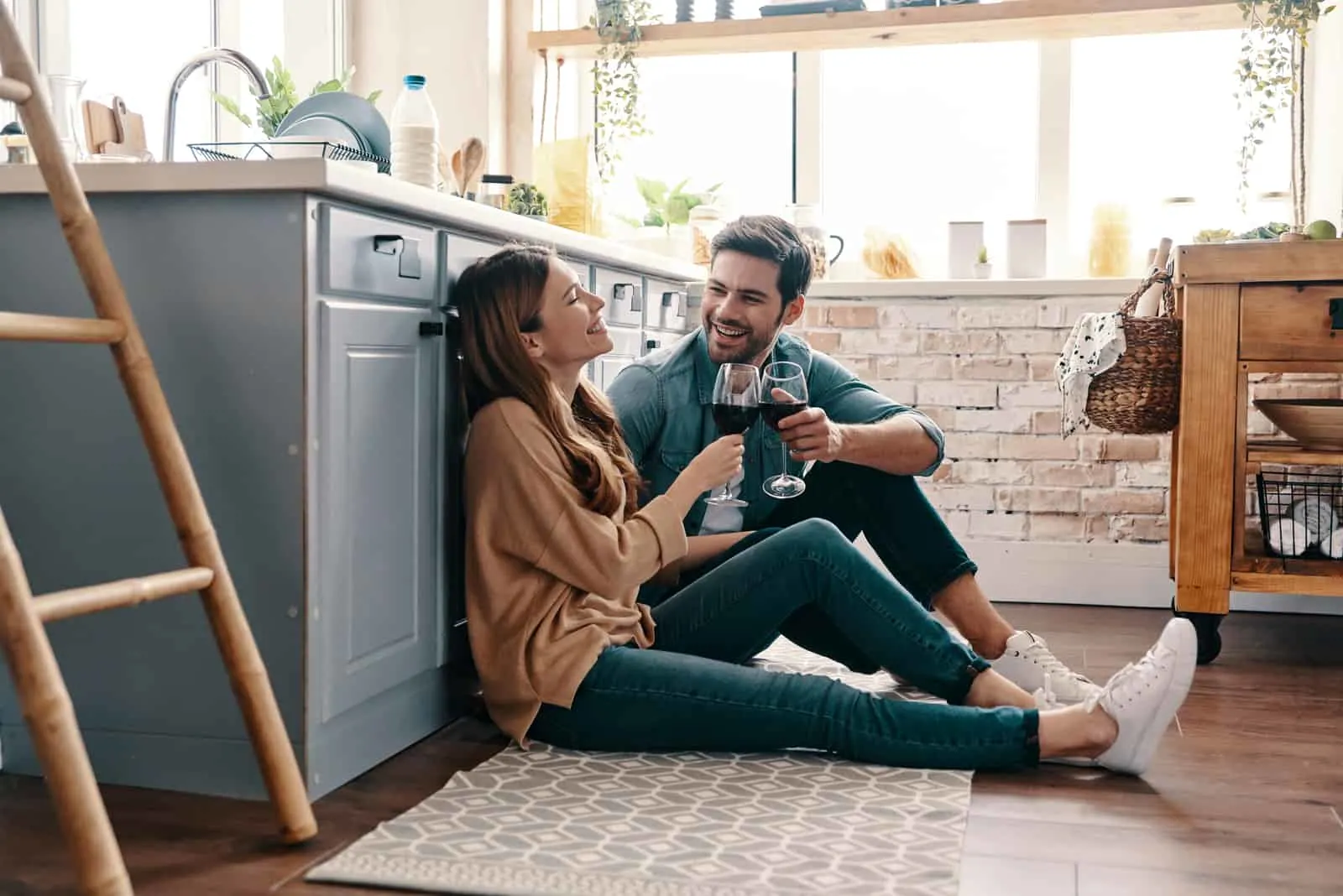 And, of course, to put the icing on the cake, we'll end our collection with some funny love and marriage quotes. Besides, it's a proven fact that couples who laugh together, last together!
You can also include these quotes in your wedding toast/speech. It'll definitely make all guests LOL.
1. "To keep your marriage brimming, with love in the loving cup, whenever you're wrong, admit it; whenever you're right, shut up." – Ogden Nash
2. "A good marriage would be between a blind wife and a deaf husband." – Michel De Montaigne
3. "Some people ask the secret of our long marriage. We take time to go to a restaurant two times a week. A little candlelight, dinner, soft music, and dancing. She goes Tuesdays; I go Fridays." – Henny Youngman
4. "A good marriage is the union of two good forgivers." – Ruth Bell Graham
5. "Marriage is the triumph of imagination over intelligence. Second marriage is the triumph of hope over experience." – Oscar Wilde
6. "I love being married. It's so great to find that one special person you want to annoy for the rest of your life." – Rita Rudner
7. "The longest sentence you can form with two words is: I do." – H. L. Mencken
8. "My most brilliant achievement was my ability to be able to persuade my wife to marry me." – Winston Churchill
9. "The secret of a happy marriage remains a secret." – Henny Youngman
10. "If I get married, I want to be very married." – Audrey Hepburn
11. "Marriage is getting to have a sleepover with your best friend every single night of the week." – Christie Cook
12. "Marriage is not just spiritual communion, it is also remembering to take out the trash." – Joyce Brothers
13. "By all means marry; if you get a good wife, you'll become happy; if you get a bad one, you'll become a philosopher." – Socrates
Wrapping Up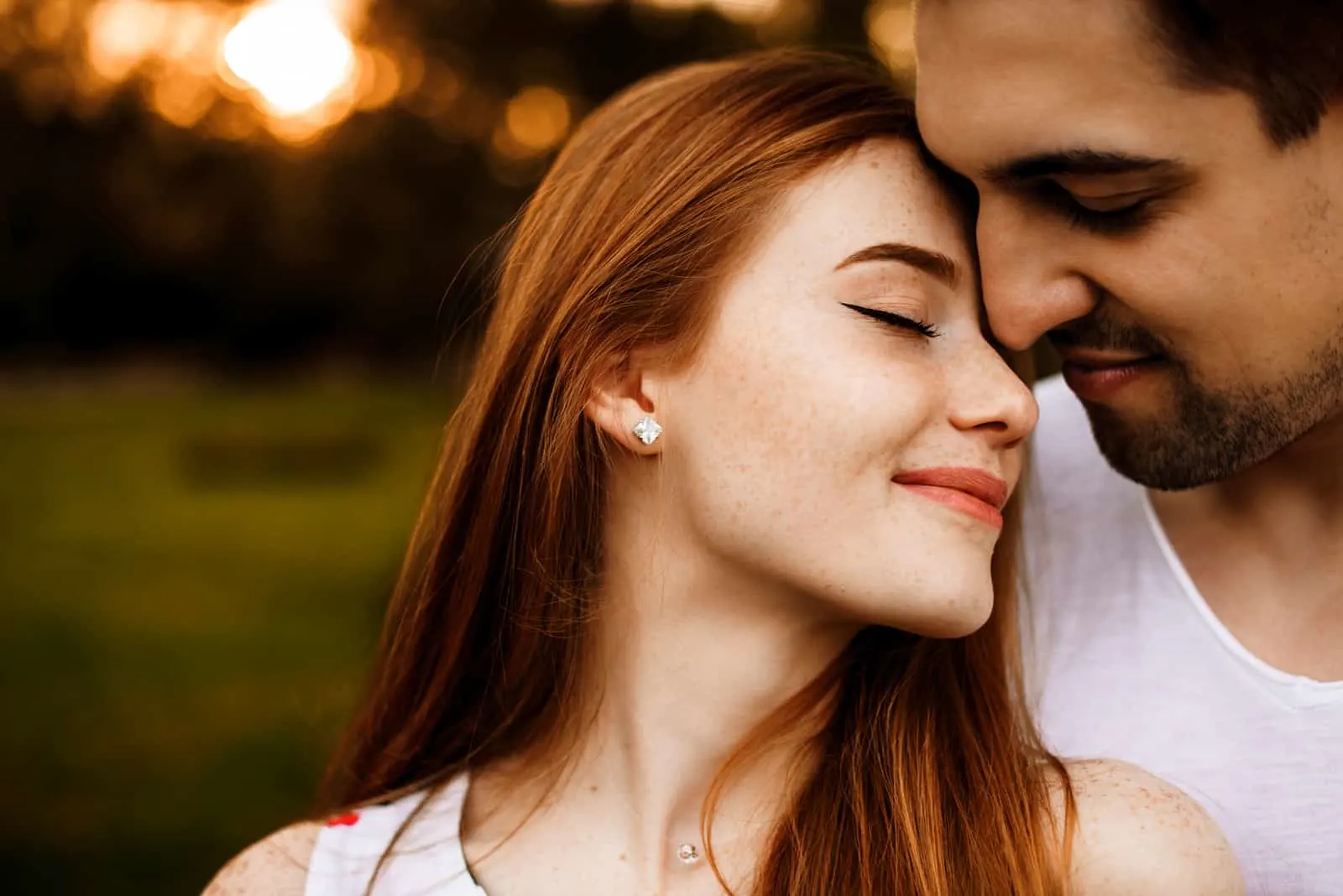 These marriage quotes made me realize that marriage is actually quite similar to life. Both are journeys that we willingly step into, without knowing when and how those journeys will end or where they'll take us.
However, there is a significant difference between these two. You sail through the journey of life all alone, and that fear of the unknown is terrifying.
While the journey of marriage is the journey of two… Two souls, two hearts beating as one, two people ready to face and deal with everything that gets in their way.
The union of two people with only one goal… To keep falling in love with each other for the rest of their lives.