Let's begin with a simple fact; men simply adore when we talk dirty to them. It's just something that turns them on the most and they see it as some kind of prelude to foreplay.
This collection of flirty and freaky questions to ask your boyfriend will drive him insane.
Asking your boyfriend kinky and dirty questions about himself is a sure way to get to know him on a new and much deeper level.
Don't shy away from asking these things because you just might discover that he's into the same things as you, and you will end up connecting on a much more stimulating level.
When you ask him these open and flirty questions without holding anything back, you are letting him know that you are an open book and that your relationship doesn't need to shy away from anything.
He will be more than happy to see that his girl has something freaky in her and he will be glad to see he can talk about his sexual aspirations with you.
Who knows, you just might end up being into the same kinky things, and the night in front of you could be full of endless, sultry possibilities…
If you're not ready for this and are looking for something fluffier, check out these cute questions to ask your boyfriend instead.
There are some pretty good questions there that can be used as great conversation starters that will definitely spark some deep and interesting conversations.
Freaky Questions To Ask Your Boyfriend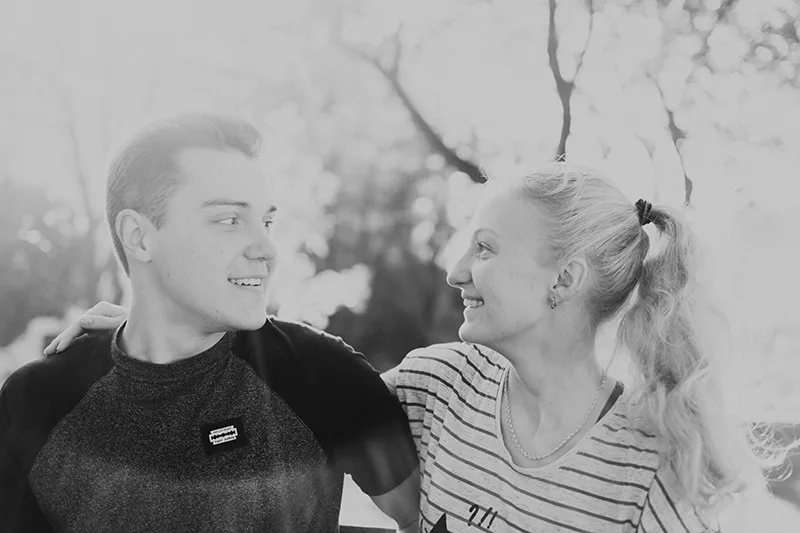 So, here are some freaky questions to ask your boyfriend over text or in-person and reignite that steamy flame between you two.
1. Be honest, do you like it bare or do you prefer hair down there?
2. Who is your favorite porn star?
3. Have you ever had a romantic relationship where the girl was a lady in the streets but a freak in the sheets?
4. Do you mind talking dirty to me while you take off my clothes, one item at a time? Oh and take all the time you need. I like it slow and hot.
5. When you fantasize during sex, who do you picture in your mind?
6. Have you ever started feeling horny at the worst possible time? If yes, elaborate, please!
7. Do you mind coming over here and touching my breasts gently, while I slowly take off your clothes?
8. What is the freakiest place you've ever had sex?
9. Tell me in detail exactly what you would do to me if I were with you at this moment?
10. What turns you on more than anything?
11. Where is your favorite place to have sex?
12. If you could have sex with any porn star, who would you pick?
13. Does watching porn turn you on?
14. How long will it take for you to get there when I come over tonight?
15. Does thinking about me make you horny?
16. How often do you masturbate, and do you picture me during it?
17. Do you like using props during sex?
18. Do you prefer me completely naked or do you like it when I keep clothes on as we're doing it?
19. If you could have a threesome with me and another girl, who would it be?
20. What is one sexual fantasy you are afraid to tell me?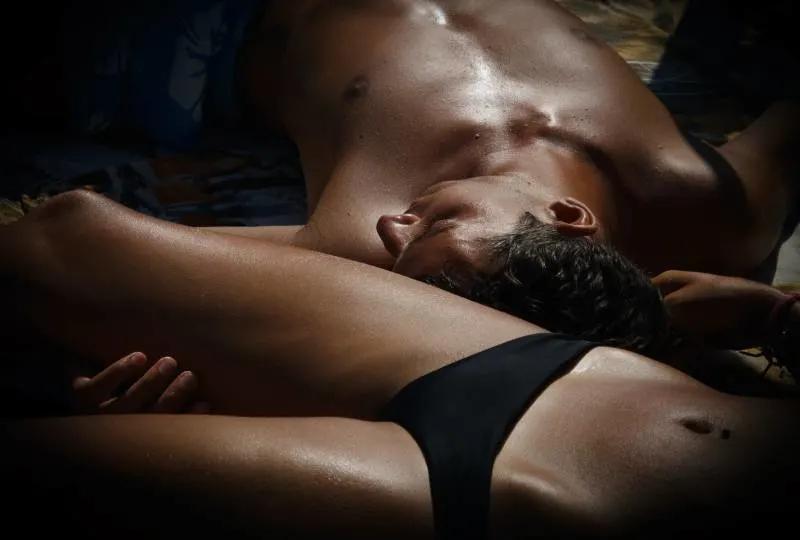 21. What are you wearing right now, and do you mind taking it off? I'm on my way over.
22. Have you ever had sex with an older woman, and what was it like?
23. Do you like being watched during sex?
24. What is your favorite part of my body and why?
25. Have you been naughty and had sex in a public place? Did you get caught?
26. Has anyone ever seen you naked other than the girl you were with at the time?
27. Have you ever fantasized about your girlfriend's mom?
28. If you had to choose between having sex for the rest of your life or getting head but not both, which would you choose?
29. Where is the most public place that you've touched yourself?
30. Have you ever had sex on your first date?
31. Do you think you are a good sexual partner and is there anything you could be doing better?
Related: 120+ Flirty Jokes, Funny Pick-Up Lines And Witty One-Liners
32. Do you like it when I moan?
33. Have you ever felt embarrassed during a sexual experience?
34. When's the last time you masturbated?
35. Do you like me on top or do you like it better when you tell me what to do?
36. Do you like it when I go down on you?
37. Would you ever sleep with your ex's best friend?
38. Would you hook up with me even if we break up?
39. When's the last time you hooked up in a car? Tell me about what you did—leave no details behind.
40. Do you have any unusual, insane turn-ons?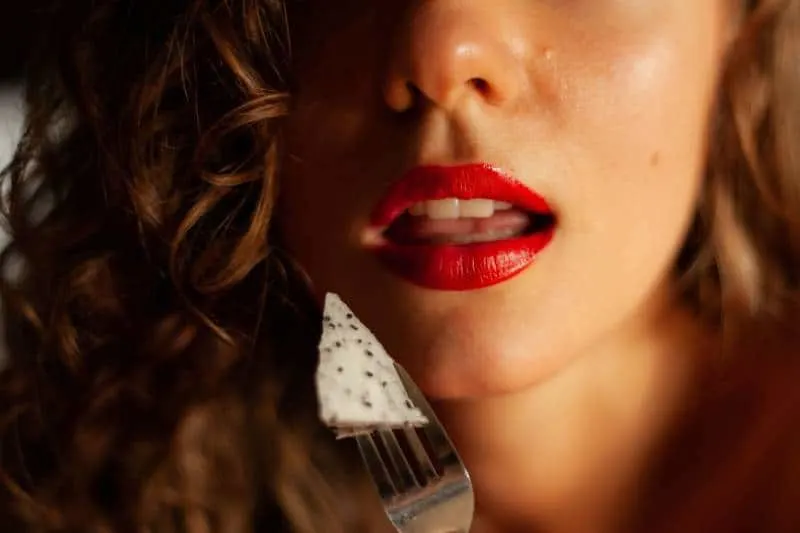 41. Have you ever tried edible underwear? What is your opinion of us trying one?
42. Do you think you'd ever be willing to have an open relationship?
43. What corny pick-up line have you used that's actually worked? Try it on me.
44. What was your most embarrassing sexual experience?
45. Would you rather watch your partner touch themselves or have them watch you do it?
46. What is the strangest thing you've ever done with your special one?
47. What would be more thrilling: angry sex or make-up sex?
48. Would you rather do it doggy or girl on top style?
49. Does the idea of recording a clip of us excite you?
50. If you had a pair of x-ray glasses, which part of my body would you look at first?
51. Do you prefer your lady shaved or natural and bushy?
52. Is there a sexy scene from a movie that you want to recreate with me?
53. Have you ever watched someone close to you having sex? How did it feel?
54. Have you ever tried drunk sex?
55. Have you ever done it while other people were around without them knowing?
56. Can you describe your freakiest fantasy in regards to your love life?
57. Have you ever had wild thoughts on a close relative?
58. What is your most favorite type of sex? Slow, fast, dominated, dominating, aggressive, rough, smooth, fast…?
59. Have you ever bumped into someone right in the action? What did you say later on?
60. Have you ever had it rough? Do you wish to again?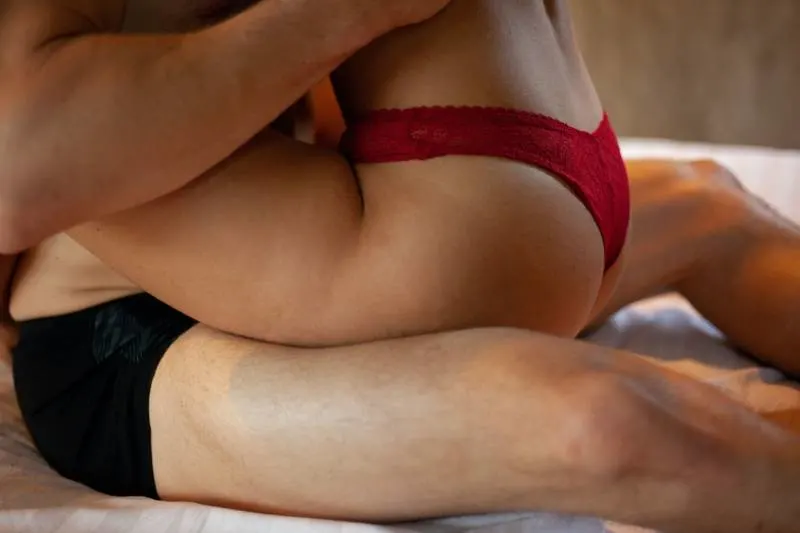 61. What's the one sexual act that you swear you'll never do or try again in your life?
62. Have you ever tried an orgy? If not, would you like to try one day?
63. Have you ever tried anal sex? If yes, what did you think?
64. Have you ever tried BDSM? If not, would you ever like to try it with me?
65. Would you let me pleasure you while you were driving?
66. Have you ever been interested in exploring more daring positions other than the conventional ones?
67. Have you ever done it in the water?
68. What is your favorite place to be massaged?
69. Do you like being nibbled or slightly bitten while at it? Where on your body do you feel it the most?
70. Have you ever been attracted to someone of the same sex?
Related: 100 Sexy, Freaky Things To Say To Your Boyfriend To Turn Him On
Fun Dirty Questions To Ask Your Man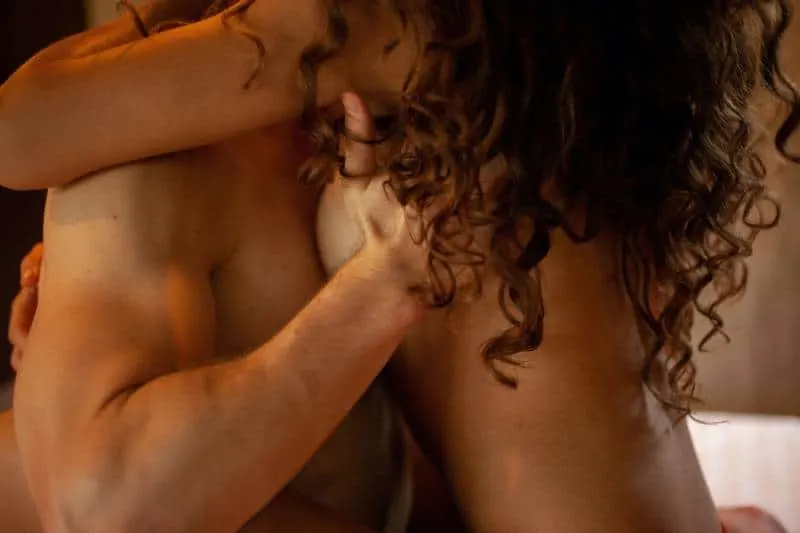 Have you ever played the Truth or Dare game? If you didn't, you should definitely include it in your plans for one of your next date nights.
Most of us choose some personal and funny questions when we play this game, but what do you say we take it to a naughtier level with this list of dirty truths to ask your crush?
Or, if you simply need some freaky questions to ask your boyfriend and get him into the mood, these fun questions will definitely spice up your evening.
1. Have you ever called a girl the wrong name in the middle of having sex?
2. Have you ever been given a lap dance, and if not, would you like to get one right now?
3. What do you say we spend the whole night naked together, but no sex allowed. Only touching!
4. Would you like us to do some role-playing, and who would you like me to dress up as?
5. Have you ever gotten caught in the act and by whom?
6. Do you want us to watch porn together and then get to business simultaneously?
7. Are you a screamer or a silent lover?
8. In what public place would you try to have sex?
9. Have you ever got caught playing with yourself?
10. Are you a grower or a shower?
11. What would you do if my best friend hits on you?
12. When was the last time you had a dirty dream?
13. When did you have a one-night stand for the last time?
14. Would you sleep with your celebrity crush if you had an opportunity to do so?
15. Have you ever gone skinny dipping? How about we arrange for one soon?
16. Describe our sex life using a movie title.
17. What is your favorite "special" toy?
18. When was the first time you came?
19. Do you have a crazy one-night stand story? What happened?
20. Do you have an "I'm getting laid tonight" outfit? What is it?
21. Would you rather talk dirty during sex or be completely silent while doing it?
22. When was a time you were so turned on you couldn't stand it?
23. On a scale of 1 – 10, rate how much I satisfy you?
24. How likely will you get into action even without foreplay?
25. Do you get turned on easily?
26. Have you ever had sex just for revenge?
27. What is the weirdest thing that someone used as bait to lure you to visit them and ended up doing it?
28. Has anyone ever talked of you being too big down there?
29. Do you have a name for your package?
30. What is the worst orgasm facial expression or voice you have ever seen?
Related: 300+ Dirty 'Would You Rather' Questions For Guys And Girls
Insanely Flirty Questions To Ask Your Boyfriend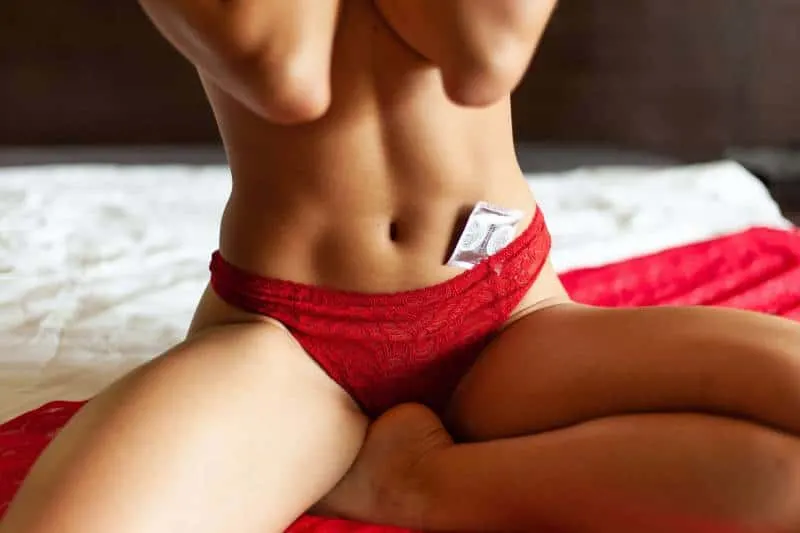 Most people think that being flirty is a tool we need to use only when we want to seduce new people and it's so wrong. Just because you're settled in a long-term relationship, it doesn't have to mean that you should stop flirting with each other.
Unfortunately, most couples forget to flirt after some time and that's when the spark leaves their relationship. If you want to improve your intimate and emotional connection, you should bring flirtation back into your relationship ASAP.
Here's a list of the best questions to ask your crush/boyfriend to make him go crazy about you and bring the passion back into your relationship.
1. What is the thing you can never resist?
2. Where do you like being touched the most?
3. What's your ideal date night? What would you like to have happened in bed?
4. Is there anything you would like me to do to you?
5. Which lingerie do you like seeing most on me?
6. Does talking dirty make you as horny as it does me?
7. What outfit do you want me to wear tonight as you take me on your couch?
8. I ask you to dress me for our date night, which outfit of mine would you pick?
9. How many times did you want to kiss me before our actual first kiss?
10. What is your number one turn-on when dating someone?
11. Do you prefer cuddling more or making out?
12. Would you ever use edible underwear?
13. In your opinion, which is the best sex position that will give the two of us immense pleasure?
14. What is your favorite position?
15. What are your memories of the best electrifying touch you have ever had in your life?
16. Would you prefer watching me naked or in lingerie?
17. Would you rather kiss or cuddle?
18. Guess if I am wearing underwear right now or not?
19. What do my lips taste like?
20. Which time is more electrifying for you? Early in the morning or late at night?
21. What's the best thing a woman can do to you in bed?
22. How often do you check me out when I am walking away?
23. How do you like a good body massage from a lady?
24. Do you try to feel me up when we hug?
25. Do you ever just want to tear off my clothes?
Related: 255 Deep Relationship Questions To Spark Great Conversation
Interesting Questions To Turn Up The 'Dirty Talk' Heat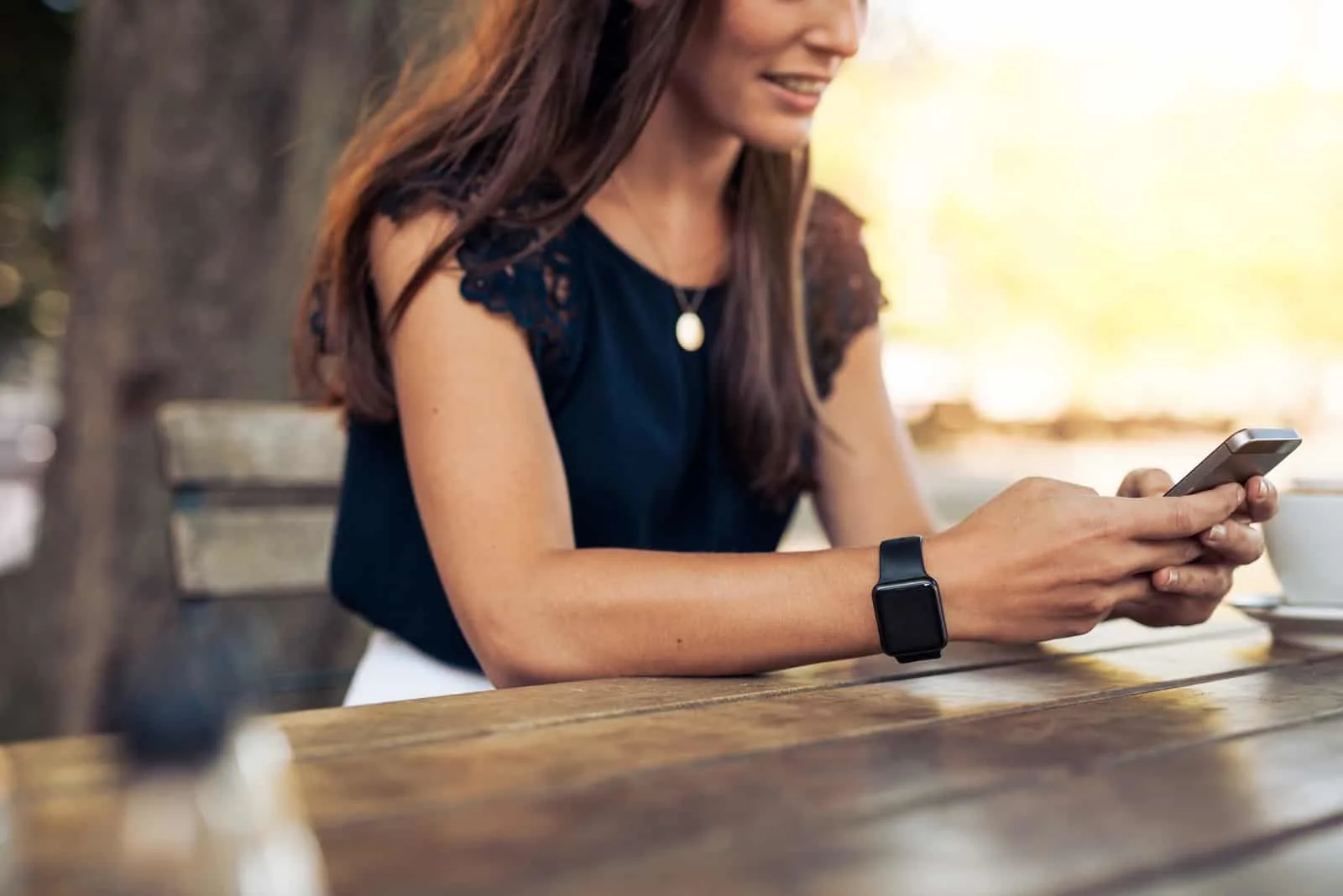 If you need some intriguing but still kinda freaky questions to ask your boyfriend live, or over text, I got you covered there too. Sexting is a great way to improve your intimate connection and take it to a whole new, deeper level.
These fun questions will recharge the sexual energy in your relationship and if you choose sexting, you can include swapping nudes if you want to spice things up even more.
So, if you want to heat things up with your boyfriend, here's a list of dirty questions that will definitely build great sexual tension between you two.
1. What is your favorite part of a woman's body, and why?
2. What is the sexiest text message you have ever sent to a girl?
3. What is your all-time favorite sexual position, and how long can you last in it?
4. What is the longest you've lasted in the bedroom?
5. Who was your favorite sex with?
6. Do you like to take control during sex or do you prefer being told what to do?
7. Which part of your body do you think is the sexiest?
8. Do you like foreplay or do you prefer going straight to the main thing?
9. Have you ever had a one-night-stand, and do you prefer them to relationships?
10. Do you think I'm a good kisser?
11. Do you like it when we orgasm at the same time?
12. What is your guilty pleasure when it comes to sex?
13. When was the first time you had sex, who was it with and how was it?
14. Have you ever had phone sex and would like to try it with me?
15. Name a sex position you would like to try.
16. What do you like most about our sex life?
17. What do you love the most during foreplay?
18. What is the most you've done in order to have sex with someone in the past?
19. How okay are you with playing dirty truth or dare questions?
20. What's the most number of times you've done it in one day?
21. What is one bold action you have ever taken concerning bedroom matters?
22. What would you do if I answered the door without clothes on?
23. What is the one thing among ladies that gets men aroused every time?
24. Have you ever thought about me in the shower?
25. If I dared you to do anything to me right now, what would it be?
Related: 100 Romantic Questions To Ask Your Boyfriend To Make Him Laugh
Wrapping Up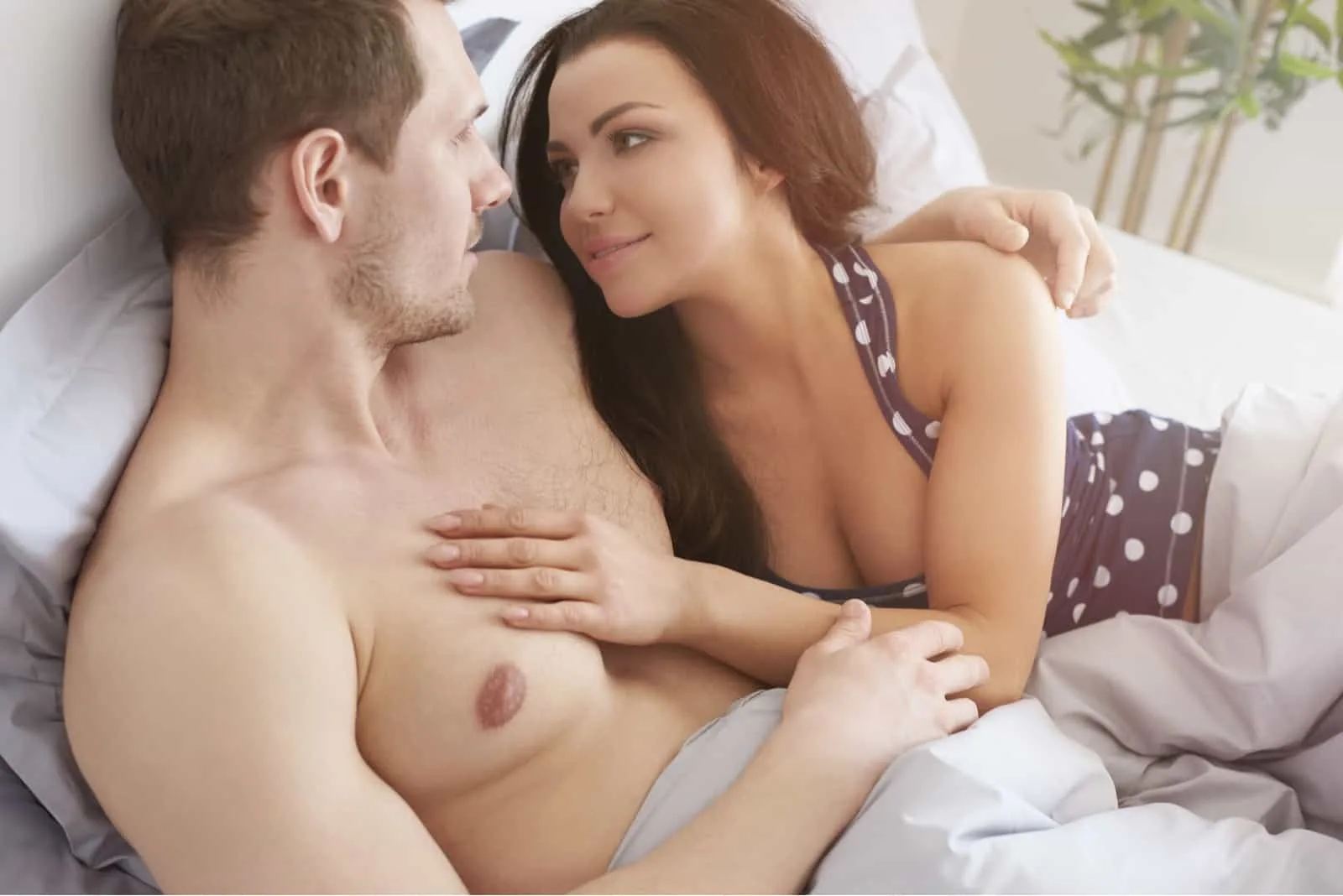 Sometimes we all need a bit of dirty talk to heat things up in the bedroom. And trust me, these flirty and freaky questions to ask your boyfriend are just a prelude to the best foreplay and the most passionate sex you've ever had.
It's especially important to maintain the intimate connection if you're in a long-distance relationship. A little bit of naughty talk and these dirty questions are truly the best way to do that.
I agree that most people aren't natural flirts but we all definitely have it in ourselves, we just need to find something that will trigger it.
Turn on your flirty nature with the help of these dirty and freaky questions to ask your boyfriend and bring the sparks back to your sex life.