We all feel down sometimes and, trust me, that's perfectly normal. It's even normal if you can't figure out the reason behind that strange mood.
However, it might be difficult to describe those feelings to others. When you're missing the words to describe your awkward mood, here's the best collection of mood off quotes, captions, and statuses you can use.
Also, these mood off statuses and captions may come in handy when you're simply in the mood for some alone time and don't want to be disturbed by others. I'm sure these statuses will bring you the peace you need.
The Best Mood Off Quotes
You can use these mood off quotes for your social media platforms. I also put in some motivational quotes, and I hope they'll help you shake off your blues.
1. "Sometimes, I'm in a bad mood; sometimes I'm in a good mood. It's like everyone else." – Tricky
2. "You know sometimes when you're in a really bad mood and you're not sure why? That's how I get sometimes." – Maisie Williams
3. "You know, if I'm in a bad mood, I always look at the chessboard just to find something that can cheer me up." – Garry Kasparov
4. "That's one of the peculiar things about bad moods. We often fool ourselves and create misery by telling ourselves things that simply are not true." – David D. Burns
5. "To understand me, you have to meet me and be around me. And, then, only if I'm in a good mood – don't meet me in a bad mood." – Avril Lavigne
6. "Remember that a man, a true man, never hates. His rages and his bad moods never last beyond the present moment – like electric shocks." – Napoleon Bonaparte
7. "I'm a pretty positive person, so a bad mood is quite a big deal." – Karla Crome
8. "I like these cold, gray winter days. Days like these let you savor a bad mood." – Bill Watterson
9. "I am mean; I'm nasty at times. I don't feel like talking to people at times. When I am in a bad mood and have had a really awful day, don't come in my face because I am not tolerant and I am not a goddess; I can`t handle it after a point. I am going to get up, and I am going to scream, and I am going to say bad things to you." – Kajol
10. "When you are feeling bad, do one thing a day to make your heart dance. It could be a simple thing like looking up at the sky." – Yoko Ono
11. "I smile all the time, even when I'm in a bad mood. I always try to keep a smile on my face." – Carmelo Anthony
12. "Ignoring to change your thoughts and beliefs wouldn't fail to cause your negative mood to remain unchanged." – Edmond Mbiaka
13. "I'm doing my best to be mindful about how I'm living: to be kind and patient, and not to impose a bad mood on somebody else. Being mindful is as good a way to be spiritual as anything else." – Deirdre O'Kane
14. "I have an ugly day every month; pimples on my face, I'm fat and in a bad mood. It's more like an ugly week!" – Rihanna
15. "When I'm in a bad mood, I feel better listening to someone else who sounds like they're in a bad mood. That was especially true when I was a kid, and I was mad at my mom or dad for whatever reason." – Wayne Static
16. "Emotional self-awareness is the building block of the next fundamental emotional intelligence: being able to shake off a bad mood." – Daniel Goleman
17. "If I'm in a bad mood, or if I'm uncomfortable, it's probably what I'm wearing that's making me feel that way." – Billie Eilish
18. "I know I can feel bad when I get in a bad mood, and the world can look so sad; only you make me feel good." – Madonna Ciccone
19. "A bad mood is often the reason for blaming others, but very often, blaming others causes bad feelings in us: The more we blame others, the worse we feel." – Leo Tolstoy
20. "Good moods are as fragile as eggs… Bad moods are as fragile as bricks." – David Mitchell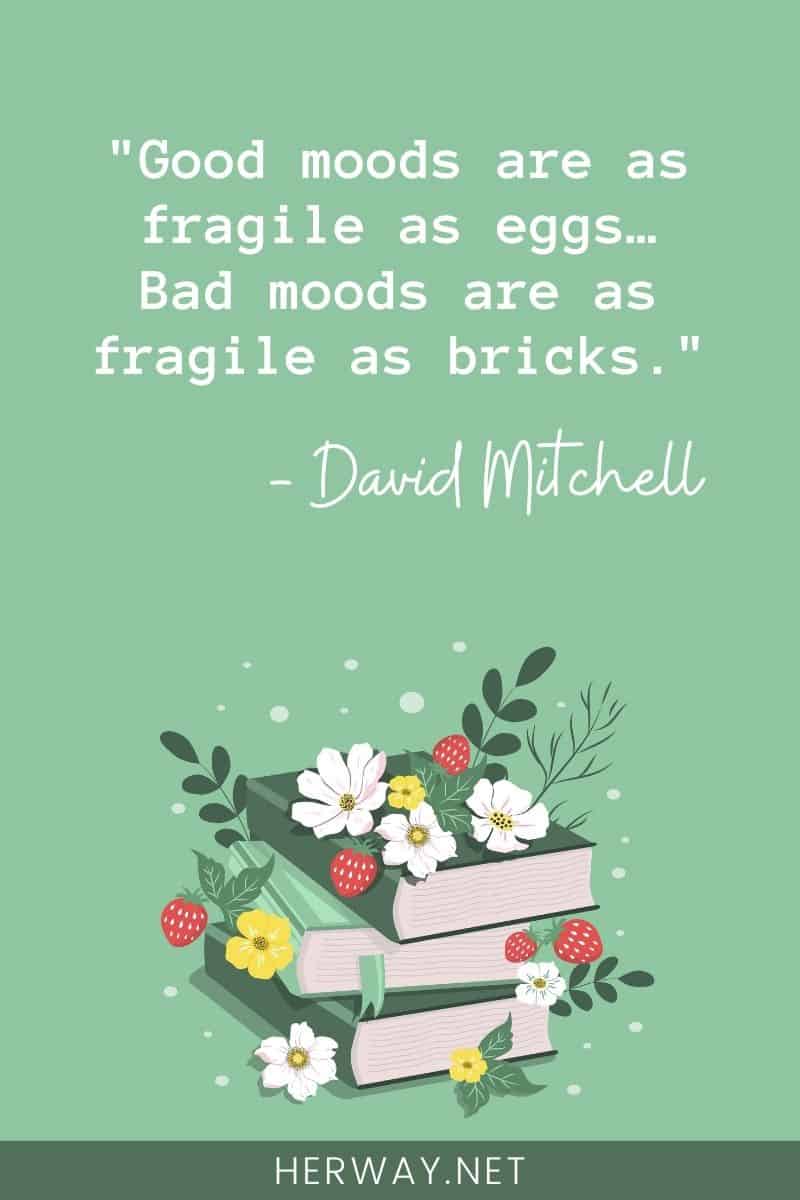 21. "People who have never dealt with depression think it's just being sad or being in a bad mood. That's not what depression is for me; it's falling into a state of grayness and numbness." – Dan Reynolds
22. "If someone decides they're not going to be happy, it's not your problem. You don't have to spend your time and energy trying to cheer up someone who has already decided to stay in a bad mood. Believe it or not, you can actually hurt people by playing into their self-pity." – Joyce Meyer
23. "I think weather affects my mood a lot more than I thought, and I like to be in bad moods sometimes." – Ellie Kemper
24. "A bad mood is like bad breath. Both are wrong to inflict onto others." – Dennis Prager
25. "When you don't manage your life well, you become angry and frustrated as things don't go as intended, and our bad mood is a sign showing we were not able to resolve the conflict." – Jorge Bucay
26. "When you think things are bad, when you feel sour and blue, when you start to get mad… you should do what I do! Just tell yourself, Duckie, you're really quite lucky! Some people are much more… oh, ever so much more… oh, muchly much-much more unlucky than you!" – Dr. Seuss
27. "You can only be in a bad mood for so long before you have to face up to the fact that it isn't a bad mood at all; it's just your sucky personality." – Megan Mccafferty
28. "When I'm in a bad mood, I don't listen." – Cathy Freeman
29. "When I wake up in a bad mood, I try not to stay in one. Learn to make the best of what you have." – Faith Hill
30. "Nothing lifts me out of a bad mood better than a hard workout on my treadmill. It never fails. Exercise is nothing short of a miracle." – Cher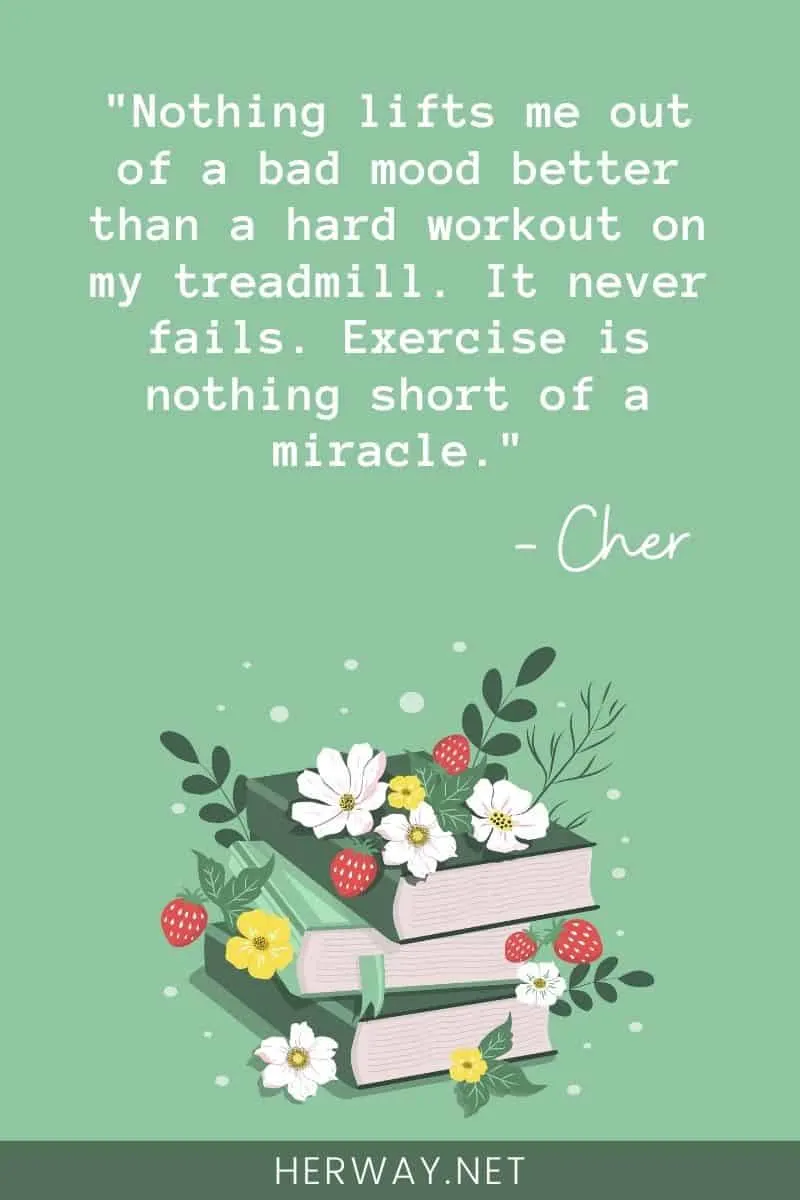 31. "I am still mostly a moron. I do get into bad moods, I am not a perfected being." – Dan Harris
32. "The bad mood fairy comes to annoy you only when you are actually in a good position, but don't yet realize it!" – Jonathan Cainer
33. "It's not always easy to distinguish between existentialism and a bad mood." – Matthew Woodring Stover
34. "When you're in a good mood, bring up the past. When you're in a bad mood, stick to the present. And, when you're not feeling emotional at all, it's time to talk about the future." – Marilyn Vos Savant
See also: Heart Touching Love Quotes; 100+ Heart-Melting Quotes For Your Loved One
Mood Off Short Quotes, Captions, And Statuses For Social Media
The best mood off statuses and captions for your social media platforms!
1. Current mood: Traveling to a remote village and breathing the fresh air.
2. "Sometimes, you can't realize you're in a bad mood until another person enters your orbit." – Douglas Coupland
3. The irony of life is that it gives you the hardest time when you least expect it.
4. I don't need a reason for a mood off.
5. I pretend I'm not hurt; I walk around the world like I'm having fun.
6. You spot jerks everywhere when you're in a bad mood.
7. If you're in a bad mood, take a deep breath. If you're in a good mood, give thanks to God.
8. The deepest people are more likely to suffer.
9. Never expect things to happen. It's better to feel surprised than to feel disappointed.
10. Current Mood: Wanna move to another state and start a new life.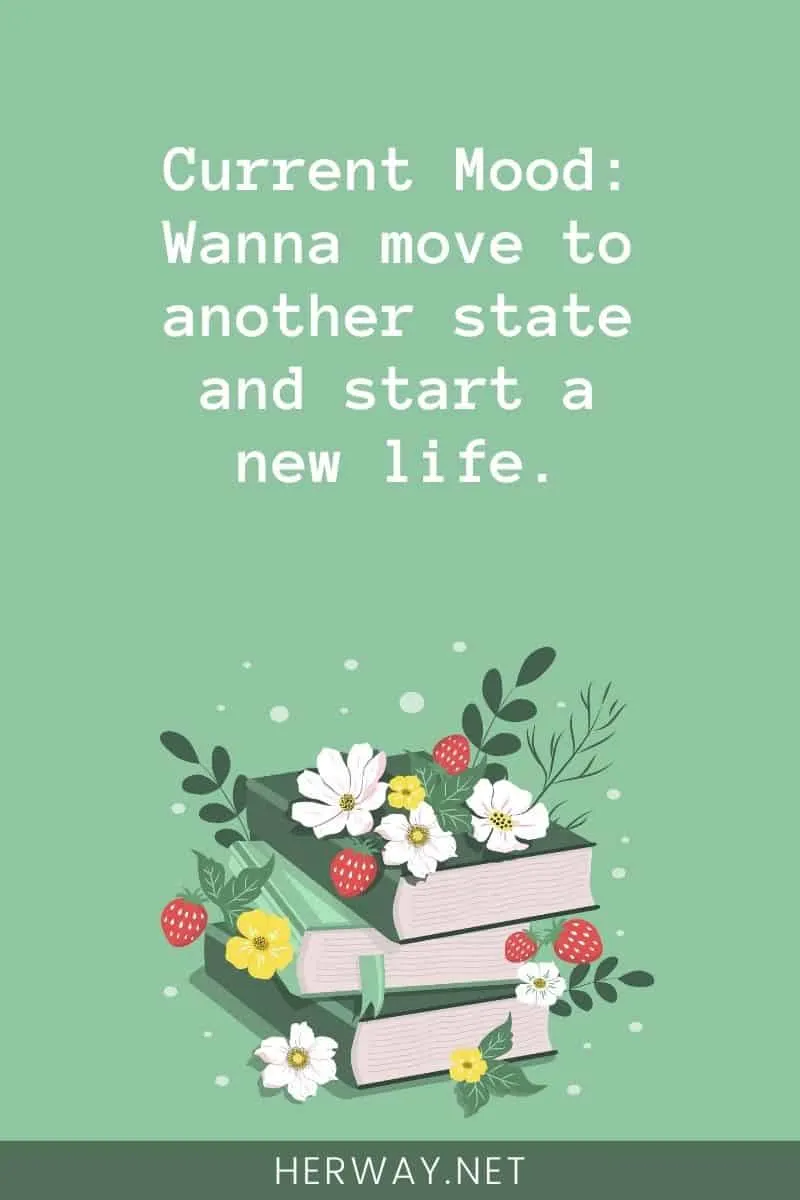 11. My best friend… I feel like I've lost him forever, and he was like my touchstone.
12. It's sad to be happy alone.
13. Sadness is my new normal.
14. When you are in a bad mood, you get shocked anywhere.
15. My moods are continuously shifting like the weather.
16. Negative people and negative talk make my mood off. So, just stay away.
17. I'm losing my mind.
18. I just wanna go someplace where no one knows my name.
19. Sometimes, being alone is good. No one can hurt you.
20. You don't have the key to my mood. It's something that you can never have.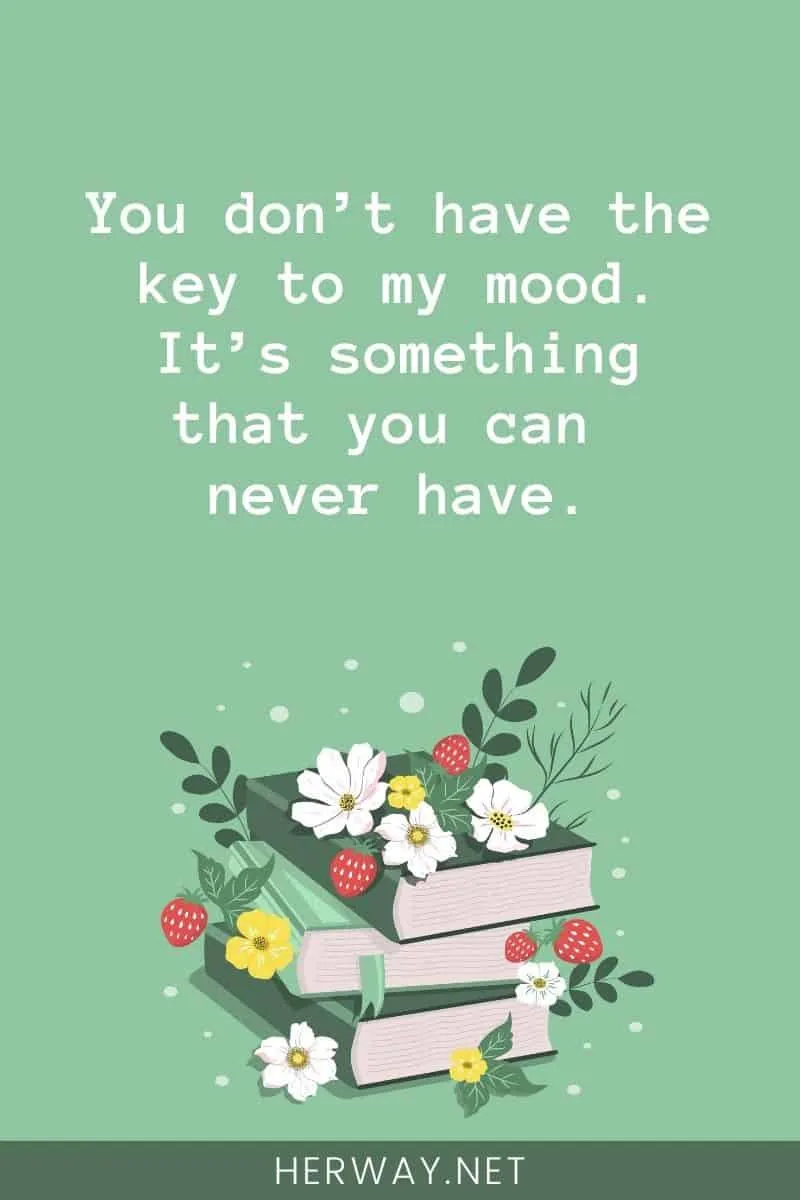 21. My mood swings are at your own risk; it's not my fault.
22. Everything is okay, excluding my mood.
23. I do not have the power to control my bad mood.
24. Trying to change my mood is like hitting your head on a brick wall.
25. I stay home alone, listen to music, and think too much.
26. Mood off! Because life is full of fake people.
27. She was brave and strong and broken all at once.
28. Fake people can destroy my mood. So, if you're one of those, just please stay away.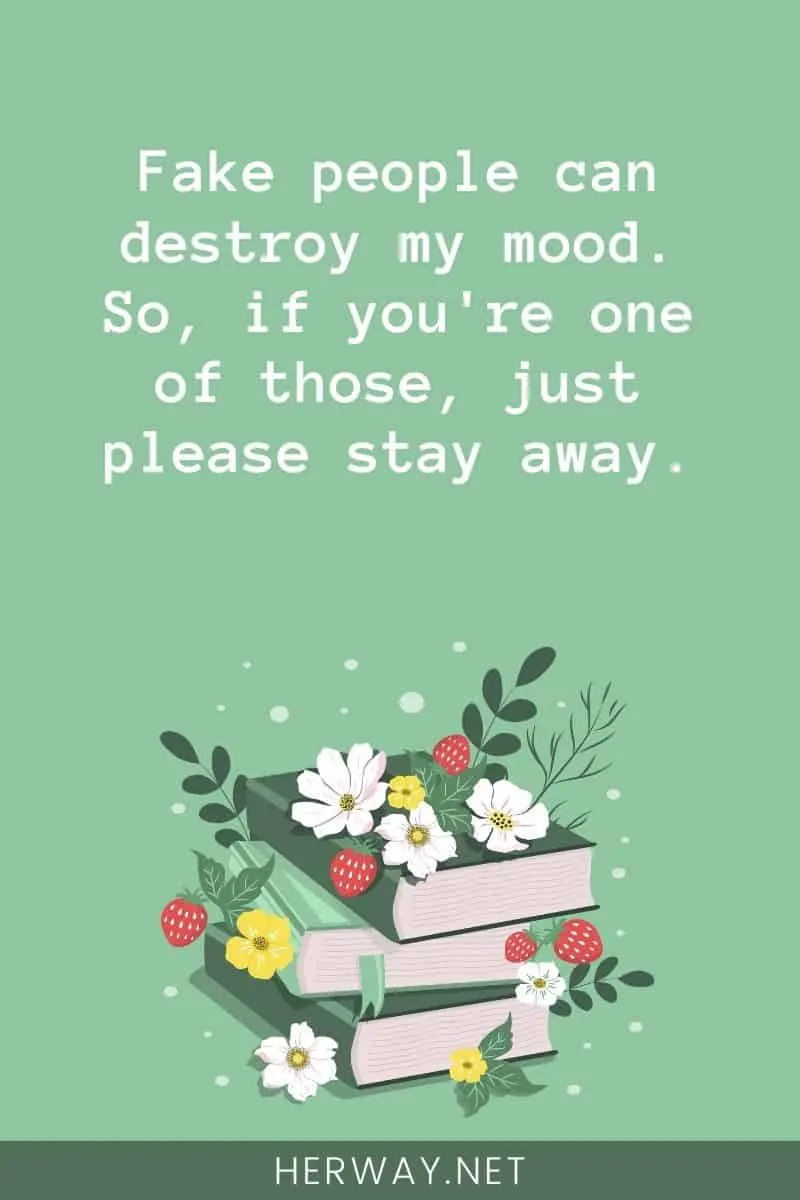 29. My silence means that my mood is off.
Mood Off Statuses For WhatsApp
Are you in a not-so-positive mood and don't want people to call or text you? Then, use one of these mood off captions as your WhatsApp status and I'm sure you won't be disturbed.
1. No DP! Because of the user's mood off.
2. You can find me in the frozen mood section.
3. Stay away… Mood off!
4. Positive talks only… to make my mood better.
5. Tired of fake smiles.
6. I'm not in a good mood to do anything.
7. I'm hurt, I'm sad. Stay away, the mood is very bad!
8. My mood is off. Do not text me.
9. Mood swings in progress…
10. Silence speaks very loudly, but it is amazing how many people don't take the time to listen.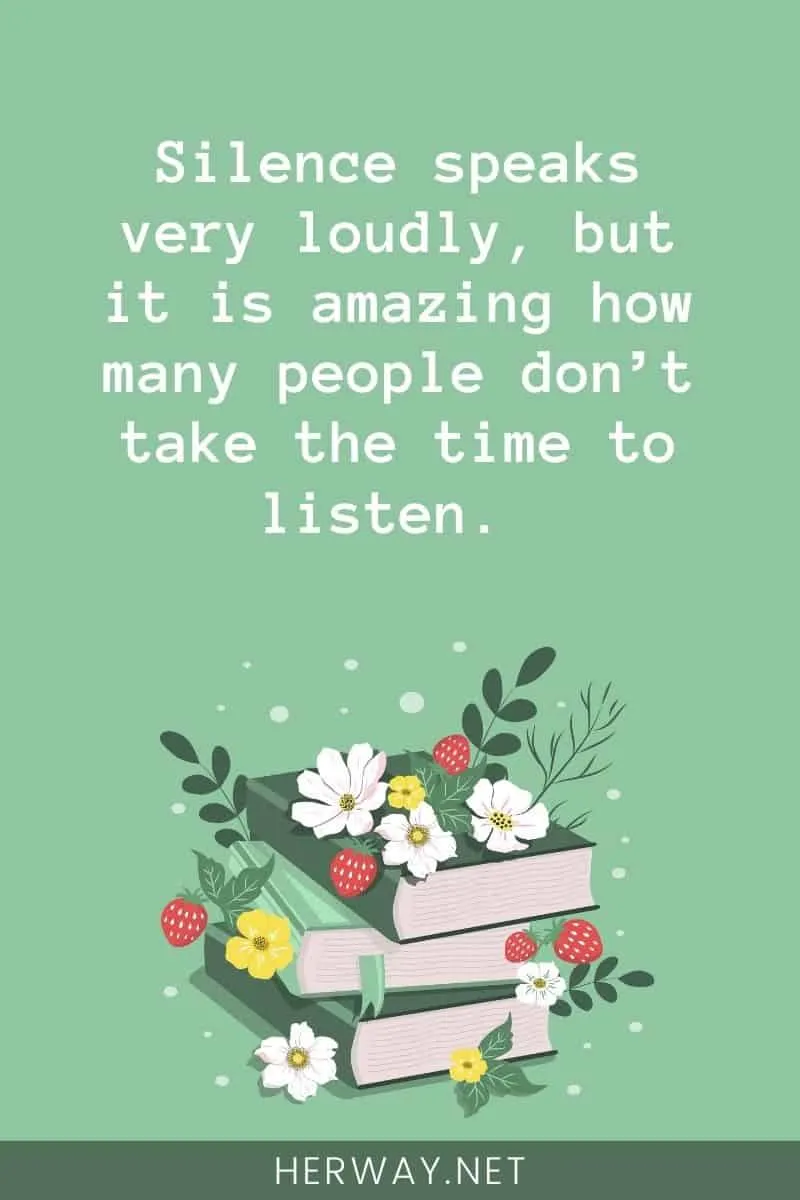 11. I'm a simple person who hides a thousand feelings behind the happiest smile.
12. Mood off! Do not disturb.
13. Physically, I'm here, but mentally, I'm far away.
14. Not in the best mood right now. Talk at your own risk.
15. Mood off! Because I lost my mind.
16. Feeling Very Bad Today….!
17. I don't talk when I'm in a bad mood. I hope you understand.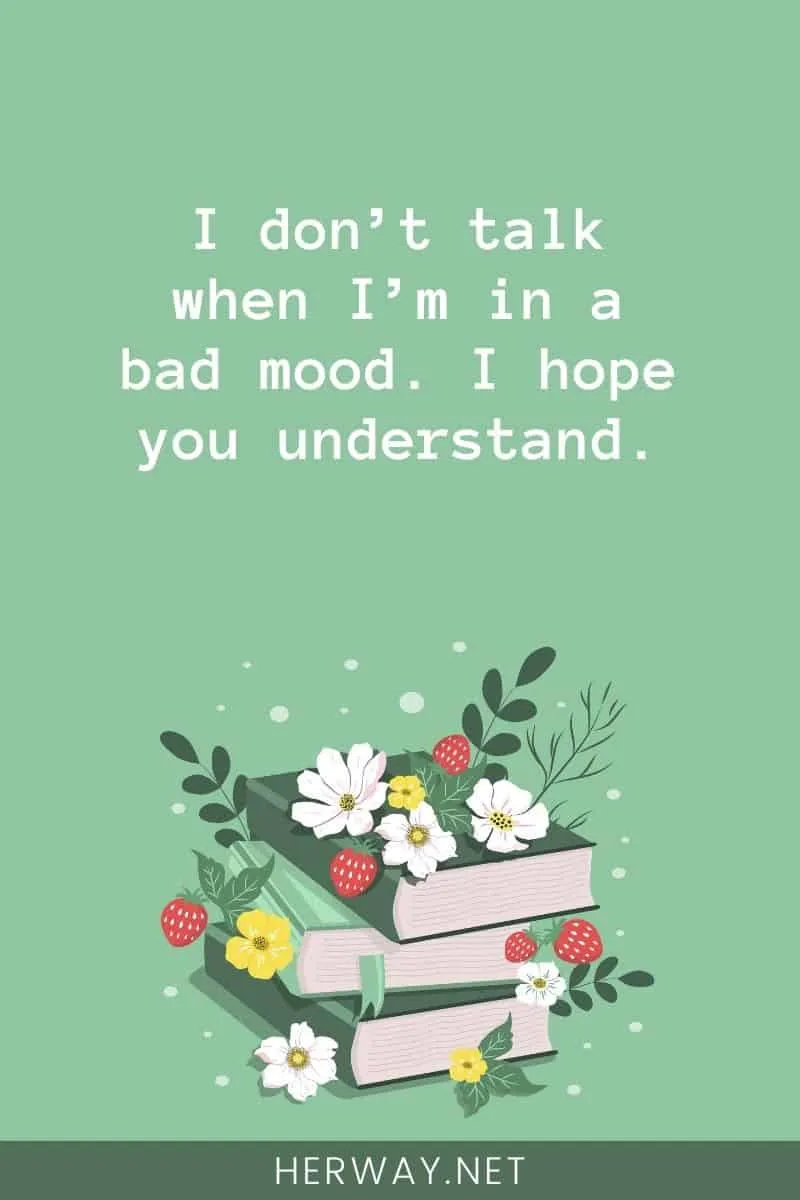 18. My silence means that my mood is off.
See also: Attitude Status For Girls: 150 Best Quotes And Captions
Mood Off Quotes For Love
I've also compiled this list of emotional statuses and love quotes because truth to be told, love and relationship issues can affect our mood the most.
So, if you're feeling down because of unrequited love or another love issue, here's a list of sad mood off statuses and sad mood quotes for you. You can also use them as captions for your pics or simply share them on your social media platform.
1. My mood is off because I miss you.
2. You killed the good in me, and now I am remaining in a bad mood only.
3. I'm hurt, I'm sad. Stay away, the mood is very bad!
4. There are no goodbyes for us. Wherever you are, you will always be in my heart.
5. I saw you today and it immediately spoiled my mood.
6. When you're dreaming with a broken heart, waking up is the hardest part.
7. My mood swings happen all the time. Am I angry? No. Did I forgive you? Never!
8. Sometimes, I wish I were a little kid again… skinned knees are easier to fix than broken hearts.
9. What you think about me is none of my business anymore.
10. Mood: Being hurt and missing you at the same time…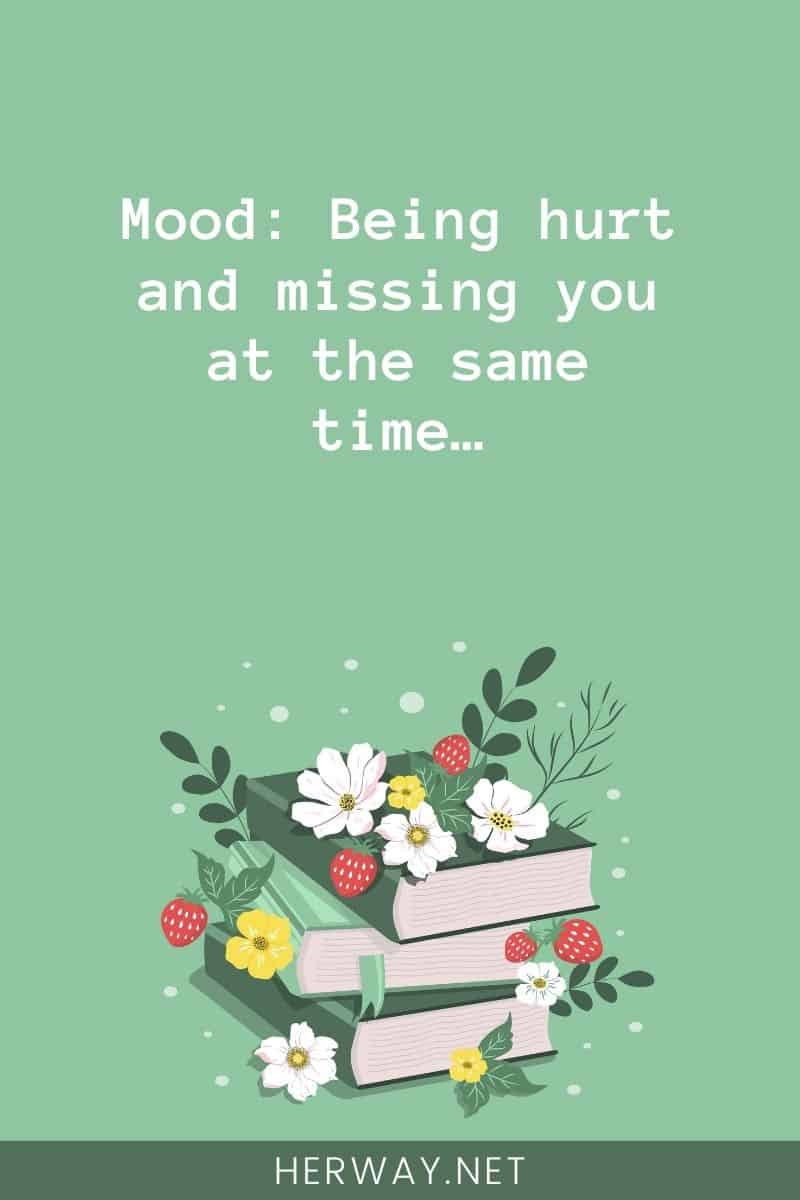 11. If you can't handle me at my worst, you don't deserve me at my best.
12. Separation is like a broken mirror. Better to leave than to try to pick up the pieces yourself.
13. To love or not to love depends on my mood.
14. Ignorance begins where the beauty ends.
15. Sometimes, it is better to be alone. Nobody can hurt you.
16. Unexpected calls from a known person are enough to change your mood.
17. One of the difficult tasks in life is removing someone from your heart.
18. Sometimes, crying is the only way your eyes can speak when your mouth can't tell how broken your heart is.
19. Trying to hide my feelings and pretending like nothing is wrong.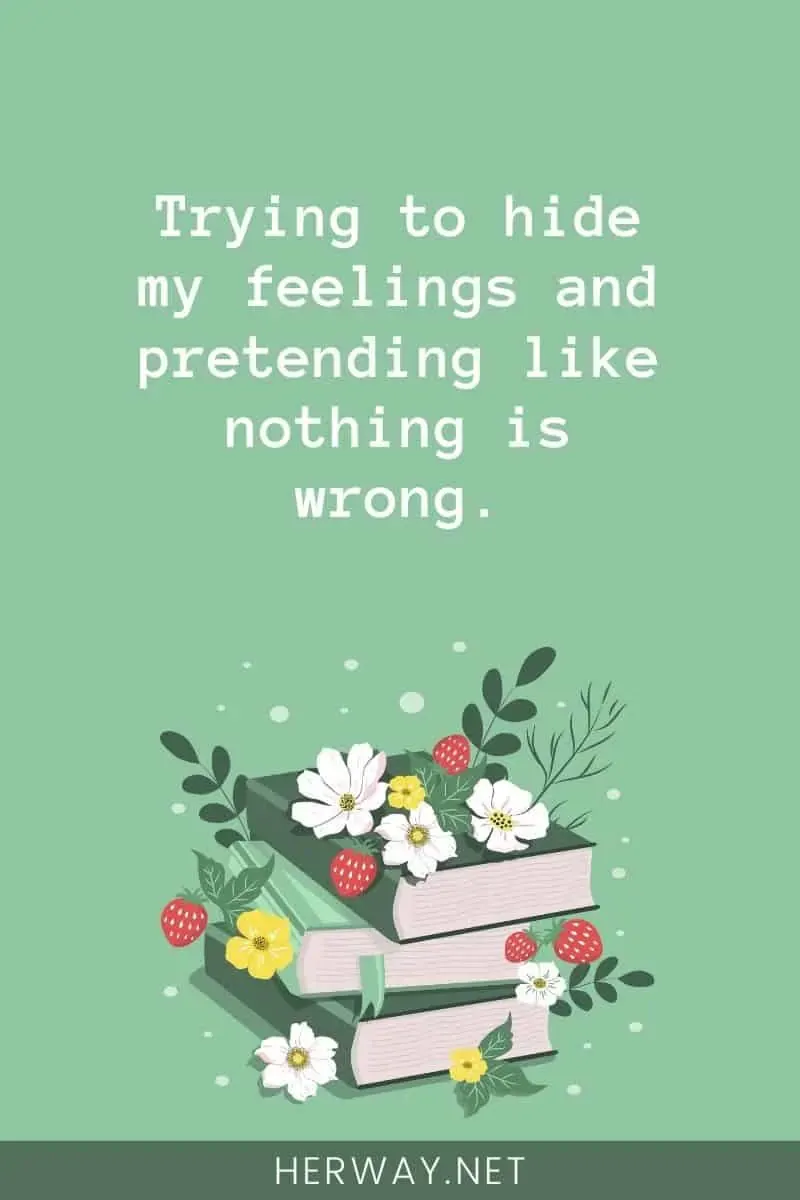 Also, if you like these and would like to read more captions and statuses like these, check out this collection of Sad Love Status: 135 Heart-Touching WhatsApp Status Ideas.
Mood Off Funny Quotes And Statuses
Are you not quite in a sad mood, but you definitely feel off? Then, this is the list you need; the funniest mood off statuses in one line.
1. Wanna know the reason for my bad mood? Look in the mirror.
2. Mood swings and chicken wings: the best combination!
3. Sometimes, I just wanna cave, and I don't wanna fight and try and try and try and try and try.
4. If someone is in a bad mood, tickling only makes it worse. – Amy Krouse Rosenthal
5. It's a helluva start, being able to recognize what makes you happy.
6. Sometimes, you can't tell if you're just in a bad mood or if everyone around you is annoying.
7. Just a pic of me being an idiot.
8. Nothing helps a bad mood like spreading it around. – Bill Watterson
9. My mood changes every hour, sometimes even per second, so keep a distance.
10. There are two things that constantly keep changing in this world: The weather and my mood.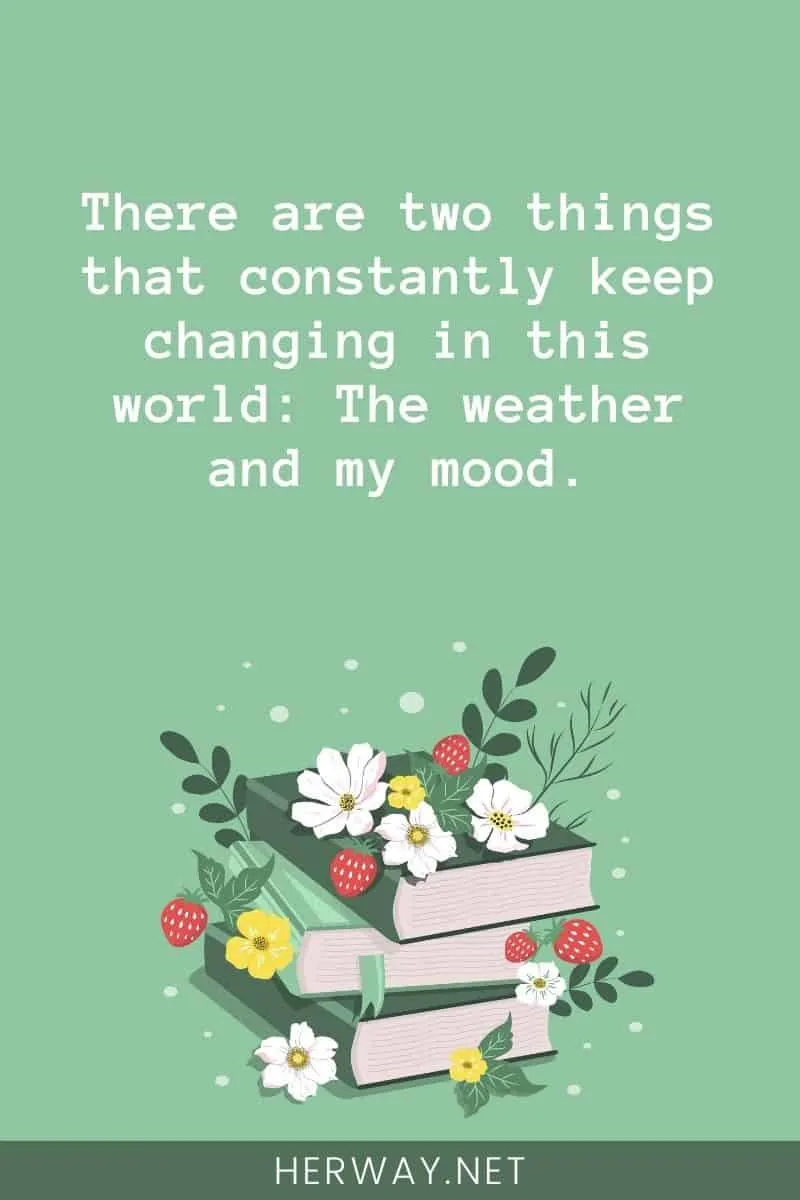 11. What makes a good day better? – My mood swings.
See also: 160+ Emotional I Miss You Quotes For Him And Her
Wrapping Up
I said it already, and I need to say it once again, these mood off quotes, statuses and captions can help you keep toxic people at a safe distance or either prevent people from reaching out when you're in the need of some alone time.
And, I truly think that we're all in that mood sometimes.
So, the next time that off-vibes day comes by, just update your status with one of these quotes and let them bring you the peace and tranquility you so desperately long for.