Many will say that sending a good morning text message is meaningless, and besides that, it creates an obligation that you have to text them first thing in the morning.
However, some guys love receiving cute, flirty good-morning texts. So, do guys like good morning texts or not?
This article will give you a look into guys' heads when sending good morning texts!
Do Guys Like Good Morning Texts? – 12 Reasons For Yes And No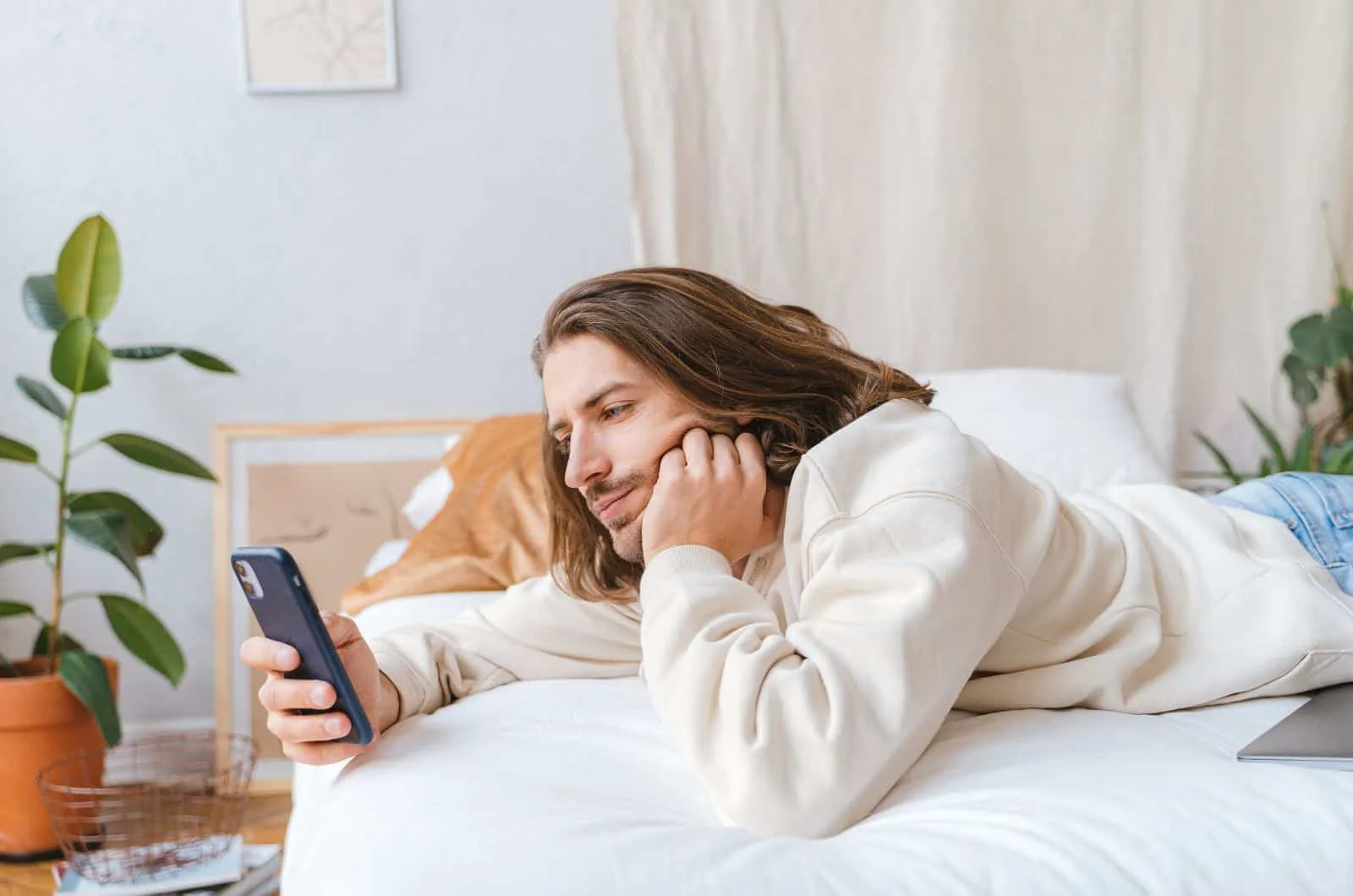 Most of the time, guys do like receiving good morning texts. It's an excellent way of expressing how much you love and appreciate them.
We often forget that they are acting strong and though only from the outside, but deep down, they can't wait for your good morning message.
However, some guys aren't fans of those messages and find them irritating and meaningless. If you've wondered why – here is a list of 6 telltale reasons!
5 Reasons Why Guys Don't Like Good Morning Texts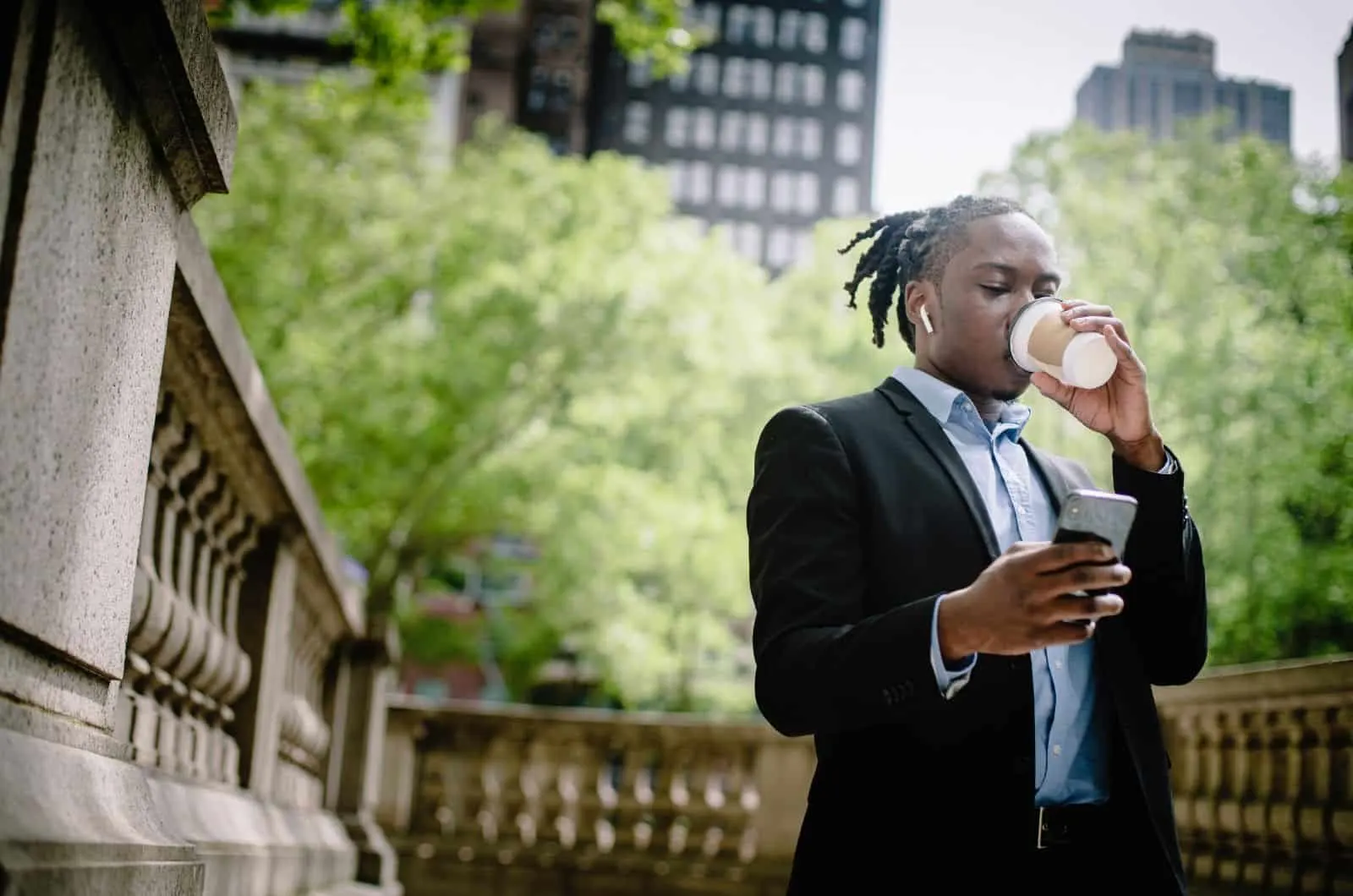 It's hard to accept that some guys aren't into good morning messages. So, if you're a fan of those texts, you're probably wondering what led them to such an opinion.
Let's start with the first one!
1. He thinks it's unnecessary
Imagine this, he usually gets up early, but the thing he hears before his alarm is your good morning message.
How good will his morning be if your good morning message wakes him up before the alarm? This can be especially annoying if he's a hard worker.
Besides this, he is probably overwhelmed with notifications from last night and only thinks of your good morning message as a notification with no purpose.
2. It can sound creepy
Some people have different interpretations of the fact that you send them a good morning message every day. There are two types of people when they see a message in the morning:
''Omg, they are thinking of me first thing in the morning; that's so sweet.''
''Omg, they are thinking of me first thing in the morning; what a creep.''
If your potential partner falls into the second category of people, you better not text him. If you're sending him good morning messages every day, even though he never sends them first – be sure he thinks you're creepy.
3. It's a copy-paste greeting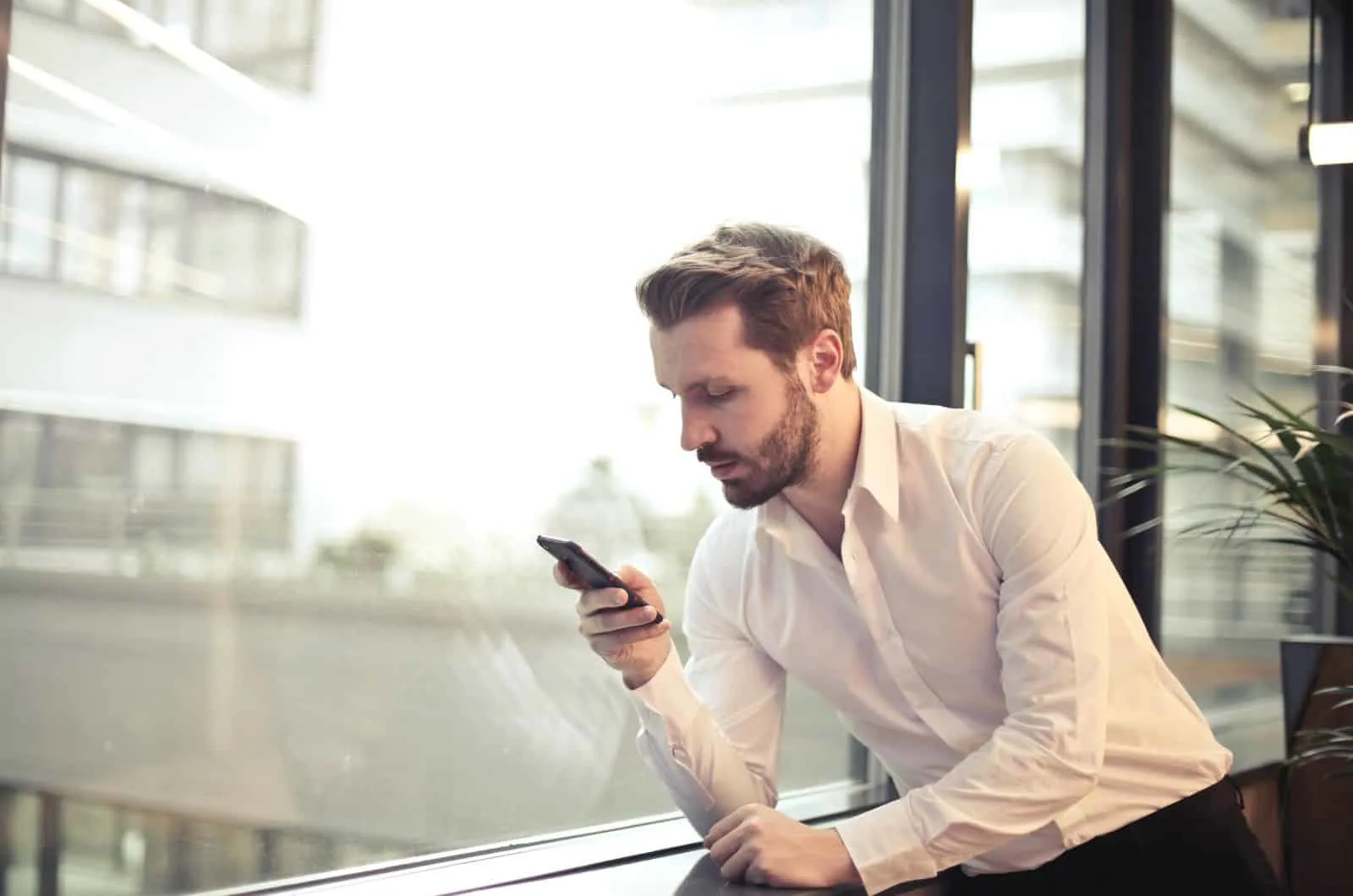 Morning texts are simple and universal; many say they are a copy-paste greeting. I mean…they aren't wrong. But their purpose isn't to be special and personalized but to remind you that they are thinking of you.
However, some guys don't see the point of good morning messages and don't find them cute, sweet, or informational.
It requires minimal effort and therefore shows that you aren't that interested in your relationship – that you don't consider them worthy of even one special and personalized text message.
4. Good morning texts can become tedious
''Good morning babe, I wish you good luck today, and know that I love you.''
When you read this sentence for the first time, there is nothing wrong with it. On the second, third, and 20 readings, there is still nothing wrong with it.
However, if you repeat this sentence every day, it might become dull. You get fed up with this sentence, and it loses its value over time.
So, do guys like good morning texts? Or goodnight texts? From this perspective, probably not.
5. Good morning texts are an obligation to him
It's okay that you don't know each other's texting habits at the beginning of your romantic relationship. Some guys don't wake up and start their day with a smile when you text them.
They find ''Good morning, cutie!'' or ''Hello, handsome, I hope you have a great day.'' sentences not only cringy but as a form of obligation.
Especially if you haven't met in person yet, they will start to think that they're obliged to text you good morning messages, which can make them distant.
7 Reasons Why Guys Like Good Morning Texts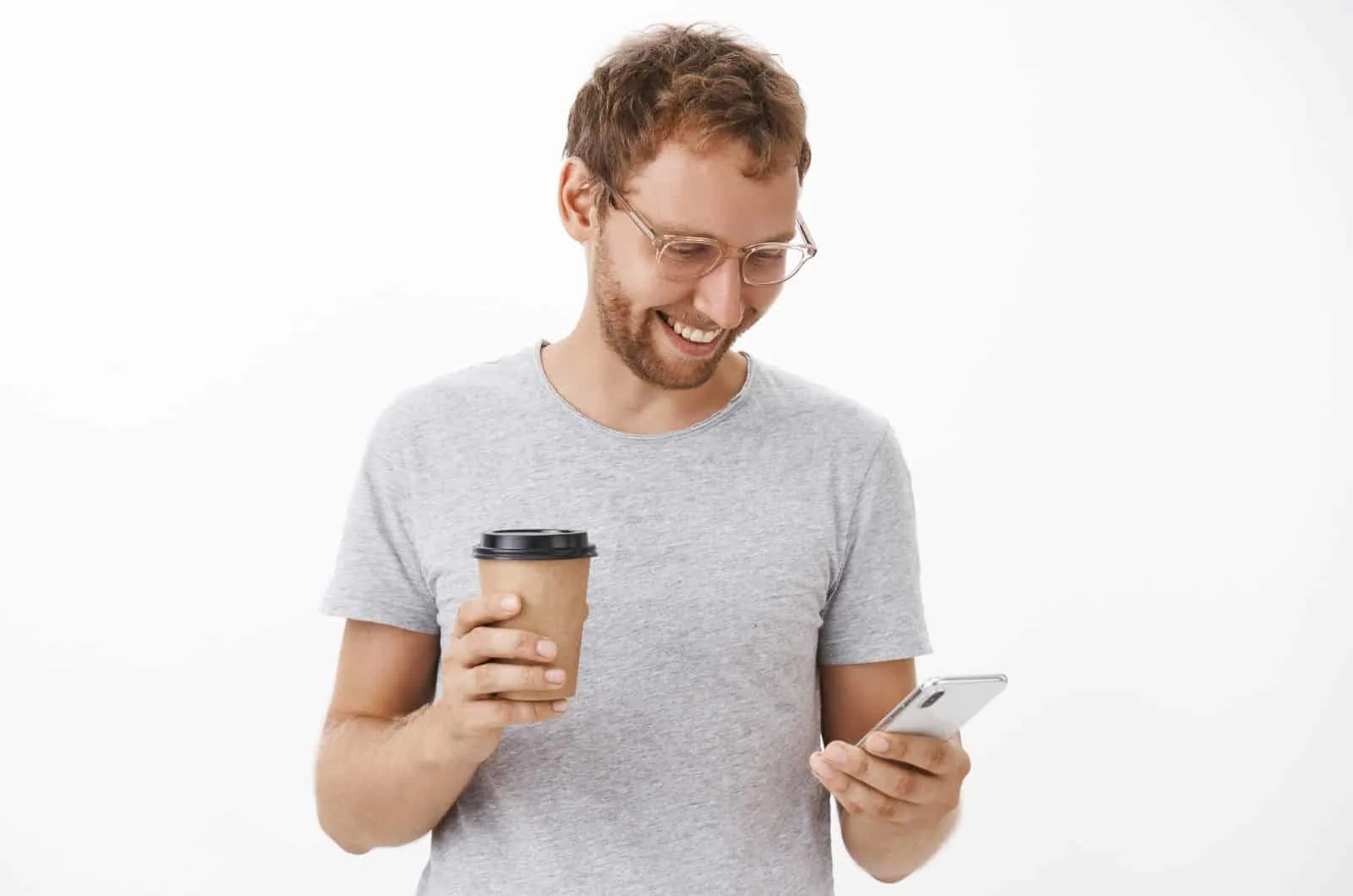 The good morning text has long been recognized as cute, lovely, and emoji-heart-eyed-worthy by many people. Why's that so? What makes the good morning messages so valued? Let's find out!
1. It shows that you're thinking of him
It's completely fine if you want to send a cute good morning text to a guy you like because it tells him that he's the first person you think about when you wake up.
This is also a sign to him that you like him even though you haven't had a first date yet.
With these funny good-morning texts, he can only imagine how much affection he will get after the second date once you get to know each other better.
2. It shows you care about him
This reason is especially common among couples in long-distance relationships. You might think there's no importance in sending good morning texts daily, but those messages make a guy feel cared for and loved.
It serves as a reminder that he's still the first thing you think of in the morning, no matter how far away you are. He knows that he still means a lot to you and that you can't wait for future dates!
3. It's not usual for men to receive them
When guys text you a good morning message, that's normal. However, the other way around isn't common.
Although guys like to play it tough, sometimes all they want is a simple good morning text. They are also humans, and they want to be loved and desired.
Maybe on some dating apps like Tinder, it's common for a girl to text first (no matter what time of the day it is), but everywhere else — we love when men text us first! Why?
Because it makes us feel special, but who says men don't want to feel special too? One way of doing so is to send him a cute good-morning text because he rarely ever received them.
4. He's aware he made a good impression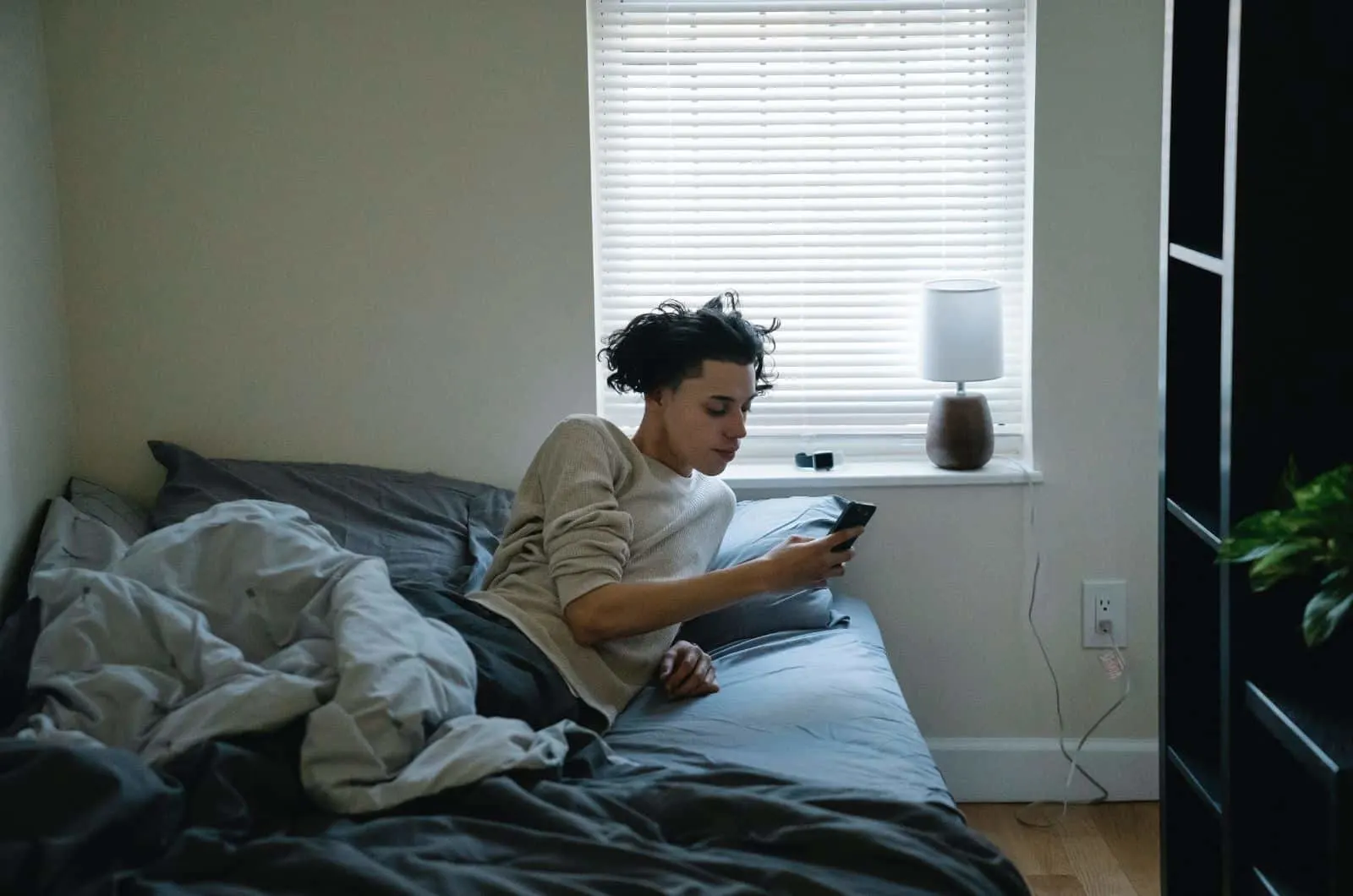 When we like someone, we always want to make a great impression, and more than that, we want to find out if we really made it.
The best way to subtly let him know that he made a good impression is by sending him a flirty message first thing in the morning after your date.
He will know that he did well and that everything is what you expected.
5. It shows your interest in him
When guys text you a good morning message, you may instantly feel that they like you. The same goes for men, especially if you come up with a new text idea every morning.
In the beginning, these good morning messages are a green light for him, saying: ''Come on, it's time to do something!'' These messages encourage him to open up and finally ask you on a date!
But then you're in a long-term relationship; the same text messages can remind you that you are still interested in him, that nothing has changed, and that you are grateful to wake up every morning knowing that you have each other.
6. He starts his day with a big smile
Let's be honest; who doesn't want to start their day with a smile?
So, send him that cute little text message you thought about, start your day with an inside joke, and make him smile!
When we begin our day with positive vibes, there is less chance it will become a bad one. Even if he has some problems throughout the day, he will still think about your good morning text as a reminder that everything will be okay as long as you're on his side.
7. It's an opportunity to flirt
If your boyfriend or potential partner needs a decade to get out of bed, a sexting message is what will wake him right up.
A sext will spice things up and give him the necessary energy to make it through the day!
Good Morning Texts That Will Make Him Happy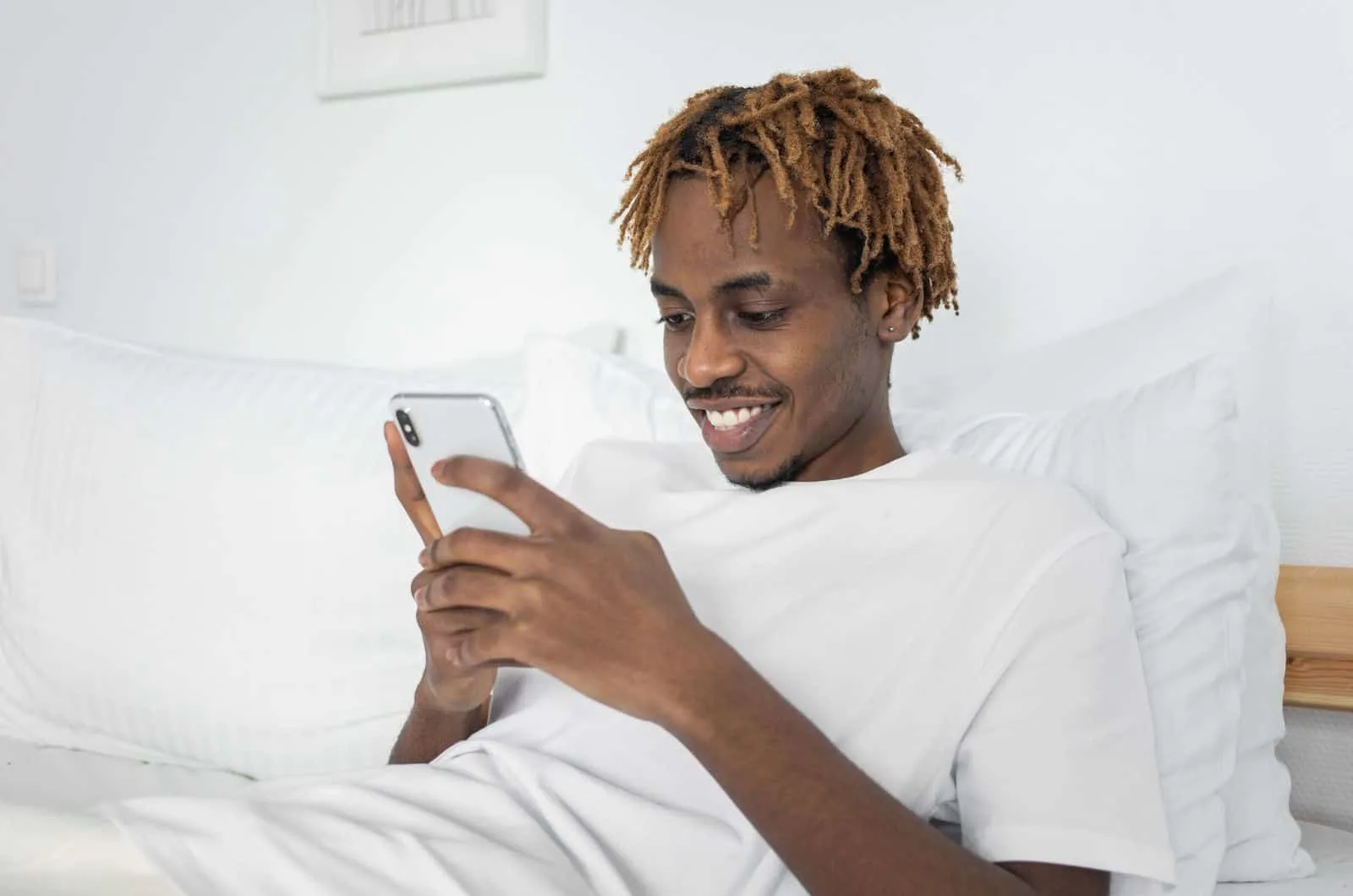 If your boyfriend falls into the category of men who like good morning texts, we've prepared a list of different kinds of good morning texts.
Good morning texts are great text conversation starters reminding him that you like him, are interested in him, and care about him.
Here is a collection of the best good morning messages:
• ''Meet a new day, sweetheart! I promise to fill it with my unconditional love, hours of laughter, and endless happiness!''
• ''Good morning! I can't wait to see you.''
• ''Whatever the morning brings, I hope it leads to an amazing day regardless! Good morning, sunshine!''
• ''Regardless of how today goes, knowing I get to see you later makes it all worth it.''
• ''I wake up each day more grateful to have you in my life. Thank you for choosing me.''
• ''Hoping you slept well. Hurry and wake up because my mornings are incomplete without you.''
• ''Good morning, lovely. I'm sending you this message first thing in the morning so that you can think about me all day long.''
• ''Wake up, wake up, wake up, wake up. Marvin Gaye voice.''
• ''Hello handsome… I was dreaming about you all night long.''
• ''Me + You = <3. I can't wait to see you later!''
• ''Babe, I want to break up. Your morning routine. With this sweet text! Good morning, I love you!''
• ''Good morning, cutie pie! You always bring the biggest smile to my face.''
• ''Good morning to the man of my dreams! Thinking of you has already made my morning beautiful. And with you on my mind, the day can only get better. Love you, babe! XO''
• ''These days, I don't struggle to get up in the morning because I know the sooner I start my day, the sooner I will see you. Good morning, honey!''
See also: 160+ Heartwarming Good Morning Paragraphs For Him To Wake Up To
FAQs
Are good morning texts flirty?
They can be – it all depends on the right approach. So, if you want to send a flirty message to someone, you can't just type ''Good morning, I hope you have a nice day'.'

Flirty good-morning messages need to be intriguing and a little bit mysterious. If you type something like: ''Wish you were here, because I extremely need some cuddles to know!''

You can then wait to see if he will text you something like this the next morning. If the answer is yes — congratulations, your good morning message was flirty!
How often should I text a guy?
There is no precise answer to this topic, depending on your relationship.

For example, if you have a fluent conversation and talk to each other every day, it doesn't really matter if you text him once or five times as long as he replies kindly to each of them and wants to initiate conversations.

However, if you get the impression that you're texting him too much, you can try sending him fewer and fewer texts to see if he will respond or initiate any conversations himself.

In The End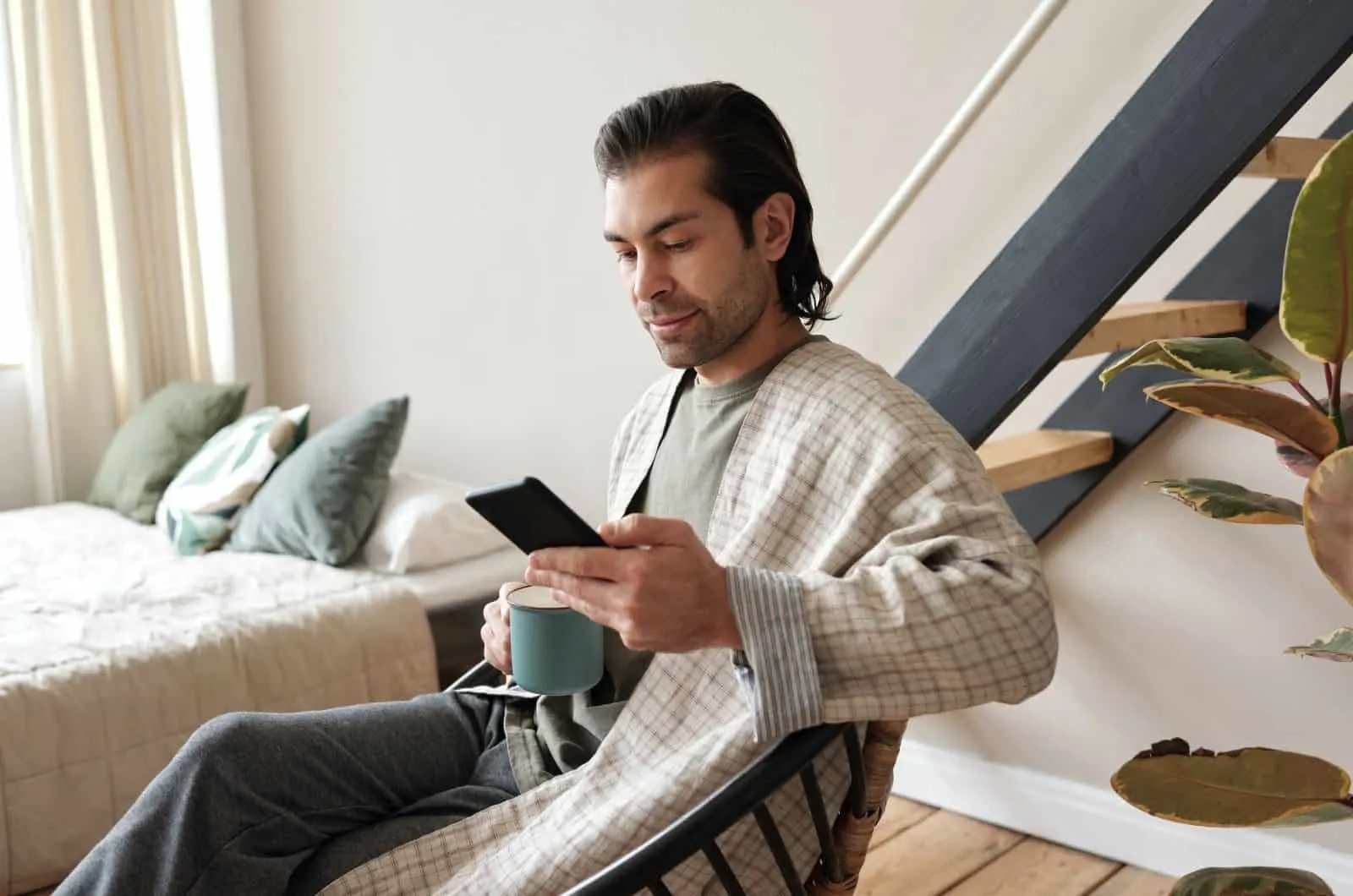 So, the question that worries all of us is: ''Do guys like good morning texts?''
As the question is quite complicated, there isn't a simple answer. Most of the time, guys like good morning messages, and they aren't just meaningless copy-paste messages – they remind us that there are people who love and care about us.
However, as everyone has their preferences, some guys aren't into good morning messages for several reasons. And that's also okay.
The point is to try to understand your partner and what he likes and doesn't like. Try finding a compromise not only regarding good morning text messages but everything you don't agree on!