Are you the best man at your brother's wedding? First of all, congratulations to both of you… It's really such a privilege to be chosen as the best man and one of your most important responsibilities is to give the most amazing best man toast.
Now, if you aren't good with words, I know it's the part that is troubling you the most. But, thanks to me (your welcome by the way) your troubles stop here. You're about to discover a collection of the greatest examples of best man speech for brothers I found online.
No matter which one you choose, you'll rock your wedding toast. The wedding guests will simply be delighted and you'll make the happy couple even happier on their big day.
Short Best Man Speech Examples For Brother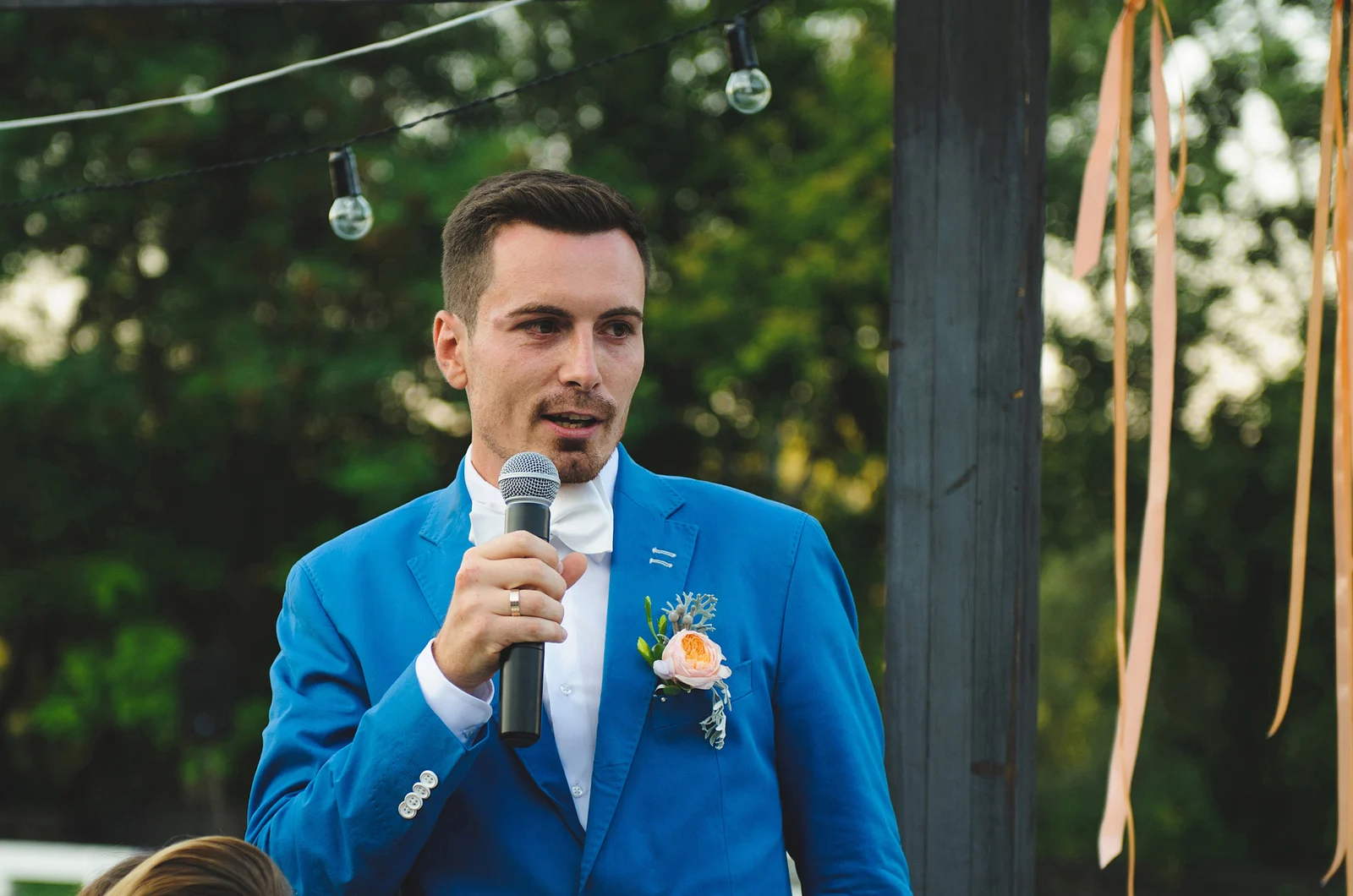 1. Good evening, everyone. From the moment that [Groom] met [Bride], I knew that this was going to be something special. The way you two talk to each other, you're so alike that, honestly, it kind of scares me. But to quote Mark Twain: 'To get the full value of joy, you must have someone to share it with.' May your love be timeless.
2. (Bride's name) is something of a miracle worker. She took the misshapen lump of human Play-Dough that I call my brother, and molded him into a man. Let's hope it lasts. And if he does start to get brittle or droopy in his old age, just sprinkle him with water, roll him around a bit, and draw a smiley face on him with a sharp stick.
3. Now, before I start, the venue manager has asked me to request that, for health and safety purposes, none of you should get up on top of the chairs and tables during my standing ovation.
4. I speak for everyone in this room when I say we all wish you all the happiness you deserve. We are so glad that you have found each other, and this day is a reminder that the best is yet to come. To the happy couple!
5. Brian and I have been brothers for 25 years now. In the course of 25 years, you really get to know someone well. I've seen him go from being an annoying little kid to the slightly less annoying guy you see today.
6. [Groom], thank you for being such a stable force in my life, a great friend and an even better brother. [Bride], I think we can all agree that you're stunning this evening and [Groom] won the lottery.
7. Fret not, ladies and gentlemen. My speech won't drag on. After a late request from the bride, and in the interests of self-preservation, I've removed from this speech anything that could upset or embarrass her or the groom … Thank you very much and good afternoon (Sit down).
8. Seeing the happy couple walking down the aisle earlier today, I'm sure we all agree that the bride looked simply stunning. The groom, on the other hand, simply looked stunned.
9. For those who don't know me, my name is (your Name) and I'm today's best brother. I say best brother, as there's less competition in that category than in the best man competition, and if you like (Groom's name)'s speech better, at least I still win at something.
10. [Bride] & [Groom], tonight we celebrate you. We all wish you a lifetime of happiness, love, health, success, and laughter. May you continue to find humor in the bad and appreciation for the good. May your friendship continue to grow through the years to come. Cheers!
11. Hello! I'm [Groom's name]'s best man and his brother too. He told me if I do a good job today, I can be the best man at his next wedding too.
12. I'm over the moon to be welcoming (Bride's name) into the family. We all love you very much and I'm sure you'll find us to be a warm and supportive bunch. Just – and I can't stress this enough – steer clear of Monopoly. Seriously. If the box comes out, just run.
See also: 40 Heart Touching Examples Of Maid Of Honor Speech For A Sister
Wedding Speech For Brother Samples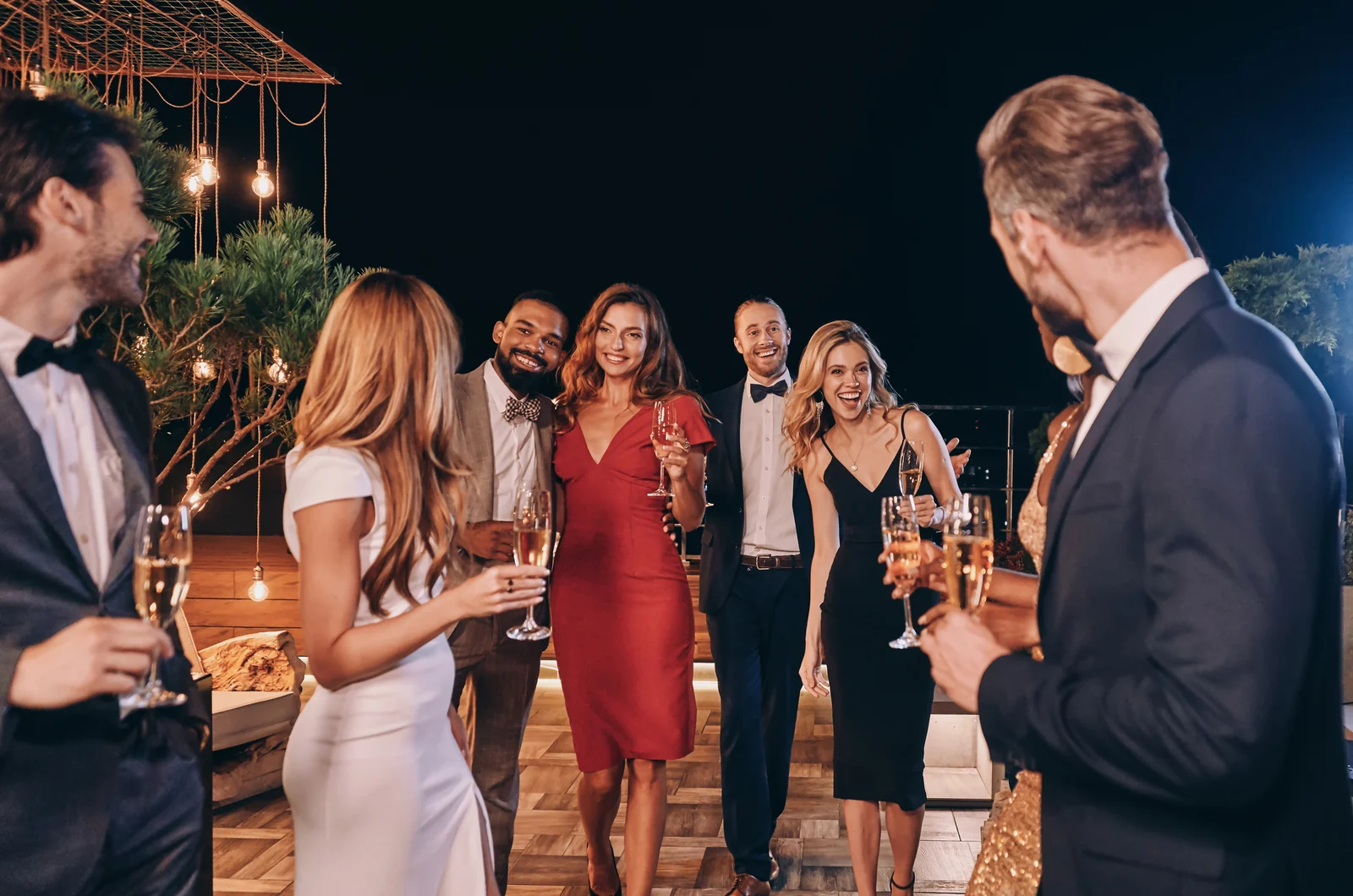 1. (Bride and Groom) – I stand here today to toast you and to celebrate your new union together. You have now become part of the most important team. Team [bride & groom's last name]. All your joys will now be doubled because you can share them together. All your trials and tribulations have now been halved – because you can now solve them together. In marriage, you promise to care about everything. The good things, the bad things and the mundane. You promise each other that life will not go unwitnessed, because you will witness it with each other. Remember you two…this is just the beginning. The best is yet to come.
2. Good evening. My name is (YOUR NAME), and on behalf of (Bride and Groom), I would like to thank you for attending this blessed event today! I have the honor of acting as Best Man tonight and am thrilled that I am with these two wonderful people as they begin this new chapter in their lives.
(Bride and Groom) have each walked many miles to be here together today, and this wedding is a joy to behold. I can speak for everyone in this room when I say we all wish you the happiness you deserve. We are so glad that you have found each other, and this day is a reminder that the best is yet to come. Congratulations, my brother and my dear sister-in-law!
3. (Bride and Groom). Every great relationship starts with rings. In the beginning, the phone would ring and just the thought of speaking to each other was exciting. Your love grew and so did your commitment to each other.
The engagement ring soon came after. There were no doubts… your love was true.
The engagement ring has now turned into a wedding ring and we are all here today to celebrate your marriage.
Now of course… the suffer-ring begins. (Smile and raise your glass). Peace and happiness to the happy couple!
4. I've watched John spend his time, and I can see what's important to him.
It's Katherine.
She has made John a happy man… a man with a new focus… a man with a new appreciation for love and life. I can honestly say that they are perfect for each other. They were both fantastic people when they met. Now, as a team, they will embark on a new adventure together as husband and wife. John and Katherine [raise a glass) I toast you and wish you both peace, health and happiness.
5. Ladies and gentlemen. As you already know, the groom is my brother and honestly, I couldn't ask for a better brother. I also value my friendship with him because he's the only person who knows all of my secrets and I look forward to having the same great friendship with his lovely new bride, my sister-in-law, (BRIDE'S NAME).
I know one important thing about her. She has made my brother happier than I have ever seen him. Today is a day of joy and happiness for all of us. But it is not just a day… it's the very special beginning of a new life between (BRIDE AND GROOM). I wish you both health and happiness and may God bless your marriage.
6. (Bride and Groom). The truest meaning of marriage is the magic of being needed by just one person. The two of you have come together to share your lives and realize your dreams. Today you are husband and wife. This is day one of a great adventure and as your brother and your best man, I'm honored to be able to share it with you. Remember, those great opportunities to help each other are scarce, but small ones will surround you every day. I toast you… and wish you a long marriage filled with love and, above all, laughter.
Best Man Opening Lines, Jokes And One-Liners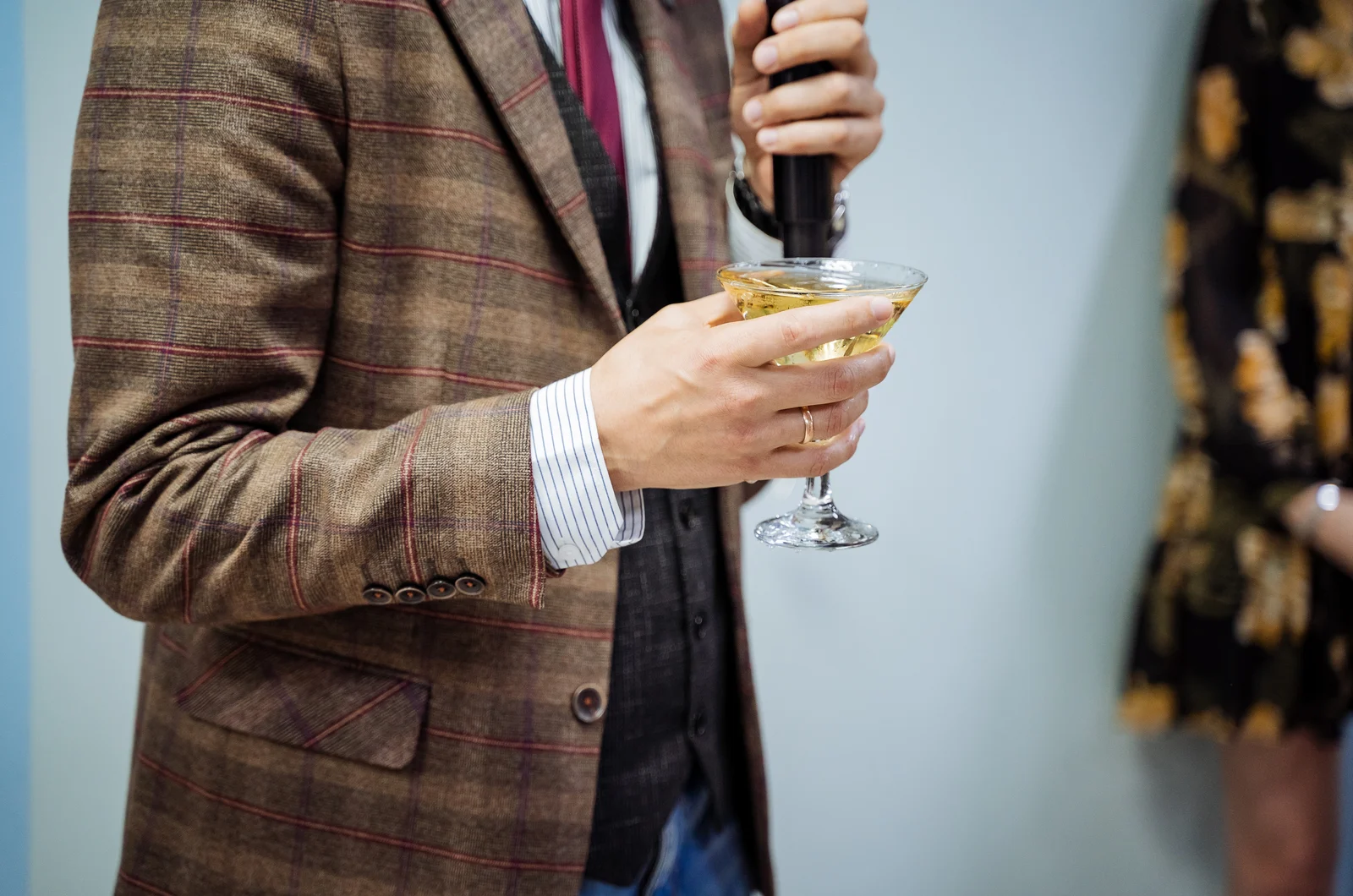 1. I once told him he was adopted, but unfortunately he never believed me when I told him I was just kidding.
2. I smile because you're my brother. I laugh because there's nothing you can do about it!
3. Brother, you are so lucky because you have really cool siblings.
4. "The highlight of my childhood was making my brother laugh so hard that food came out his nose." – Garrison Keillor
5. Dear brother, I love you so much, and I really hope you'll feel the same about me after you hear my speech.
6. It's been an emotional day, even the cake is in tiers.
7. I can only say in my defense that my brother and I share a common sense of humor, so if this speech is in any way unfunny, please "Feel Free to Blame The Groom".
8. I think we can all agree that it's been a fantastic day, but unfortunately, that ends right here with my speech.
9. I didn't really want to do this, but I thought it might be the only chance I'll get to have a meal and some drinks paid for by the groom.
10. For those of you on the bride's side of the family who are just getting to know my brother, the groom, here is some advice: Never let him date a member of your family.
11. I'd like to say it's an honor being the best man at this wedding, but the groom doesn't have any friends so I was chosen by default.
12. I'm going to keep this speech like the groom – short and not very funny.
13. It's strange to be giving a speech like this one because our parents always told me that if I had nothing good to say about someone, I should just be quiet.
14. I heard there was a sweepstake on the length of the best man's speech. I just went for 35 minutes – so settle in…
15. I want to start by saying that, of all the weddings I've attended over the years, this one is by far the most recent.
Great Best Man Speech For Older Brother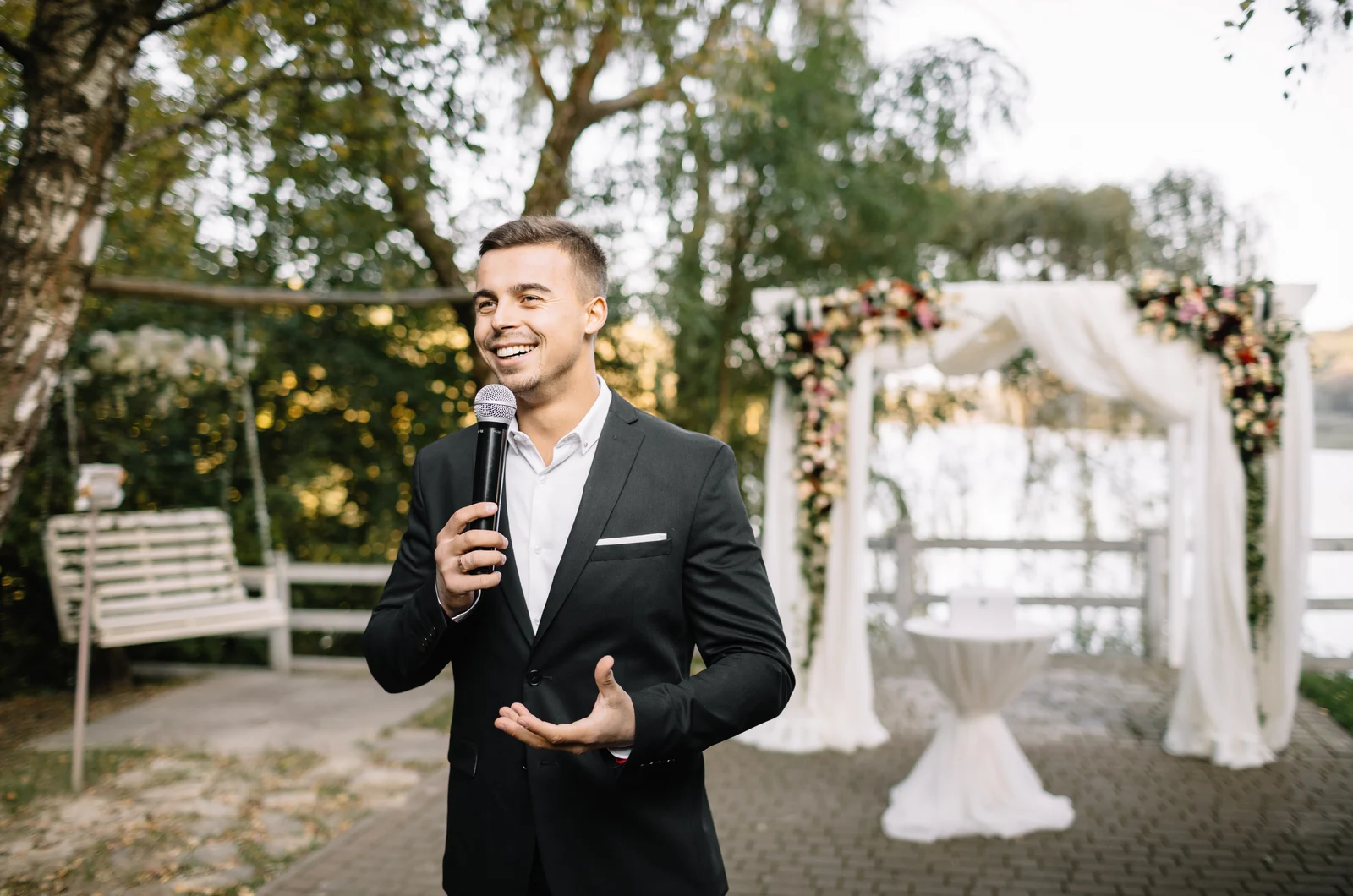 1. As a first-born, brother, you hogged the best genes from Mom and Dad.
2. I really should have given my speech first since (maid of honor)'s speech was way better than mine, but this is all your fault (groom), so enjoy! Thank you all for coming and for those who helped make this wedding so beautiful. (Bride), you look absolutely stunning tonight. (Groom), well, you're here tonight. All jokes aside, I'm really happy for you both. I always wanted a sister, someone to help me wrangle my older brother, and now I finally have one. So here's a toast to the bride and groom!
3. (Groom's name) took his role as my big brother very seriously when we were kids. He beat me up, stole my stuff, embarrassed me in front of my friends and told our parents whenever I did anything wrong. Anyway, it's a real honor to be giving this best man's speech today… or, as I call it, payback.
4. As the groom's lighter brother – sorry, I meant little brother, I would also like to welcome (the Bride) into the family. I think you'll find (your last name) to be a warm and open family. Just never play cards with us, that's all.
5. I'm (your Name), (Groom's name)'s best man and also his younger brother. I think it says a lot about a person when he chooses his brother to be his best man…. Mostly, of course, it says: "I don't have any friends."
6. My name is (your Name), (Groom's name)'s younger brother and best man for the day. (Groom's name) didn't choose me in the traditional way. In fact, my other brother and I drew straws… and just because I now stand up here – don't for one minute think I was the winner.
7. Mum and Dad have always had an almost uncanny ability to know what's going on in our lives. When Paul found me smoking in the back garden when I was 13, Mum and Dad were the first to know. When he spotted me setting off fireworks from my bedroom window, Mum and Dad were the first to know. When Paul saw me taking… Hey! Wait a minute! My older brother is a snitch!
8. When my big bro asked me to be his best man, I had some questions of my own for him, such as "Where the heck do I get fitted for a tux?" and "Where are we having the bachelorette party?"
See also: Wedding Speech For Brother From Sister: 68 Top Examples
Best Man Speech For Younger Brother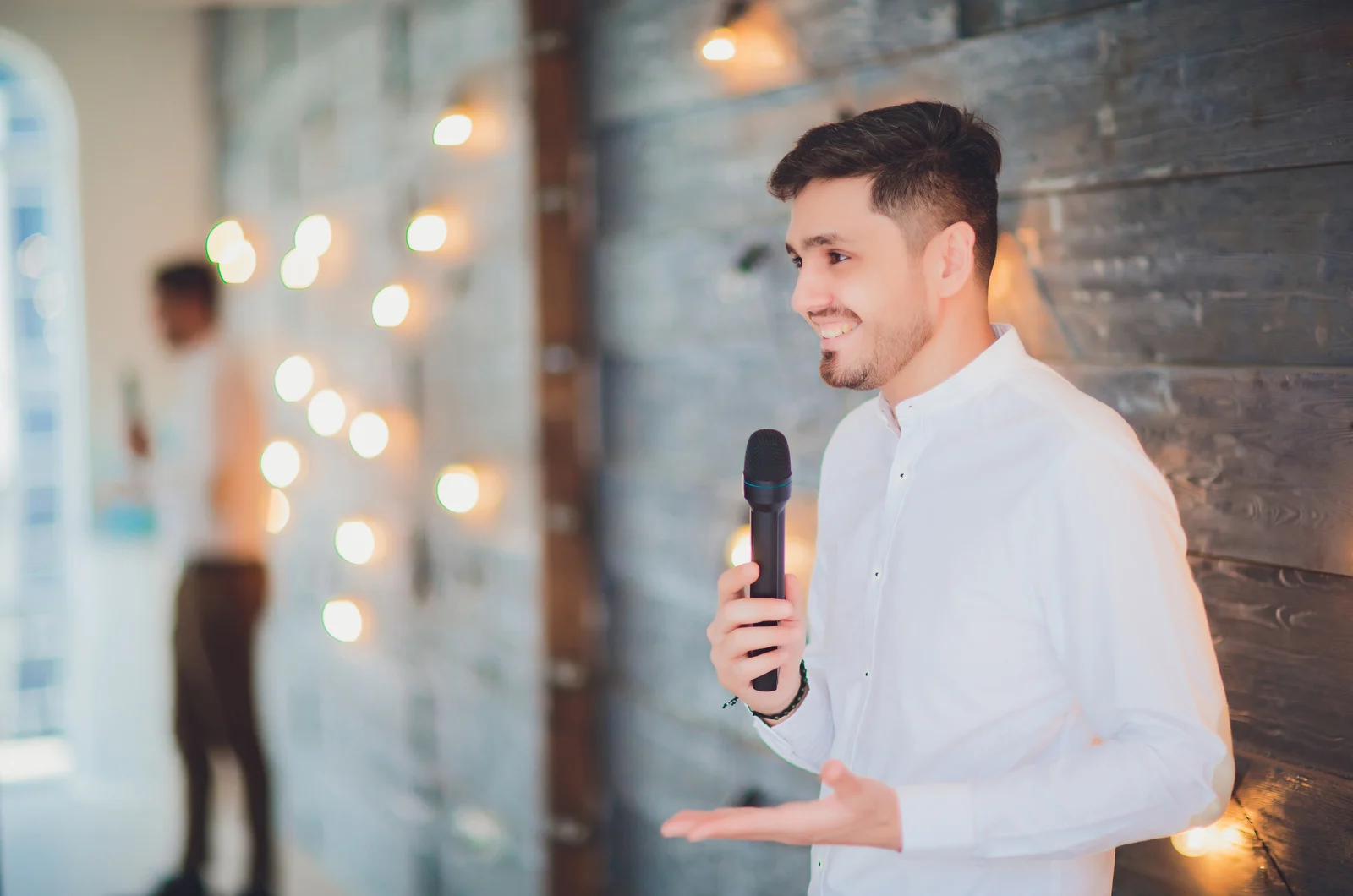 1. Younger brothers always have a special place in their sibling's heart.
2. My family and I wish to thank each of you for joining us here tonight for the happiest of occasions: my little brother's marriage to his lovely bride, (Bride's name). (Groom's name), it is not every day your friends and your family, your neighbors and your coworkers, come together from near and far, to say… "Is she really going to go ahead with this?"
3. My little brother (Groom's name) was born on 7th June 1989. My parents had wanted a girl, and let's be honest… they very nearly got one.
4. Good evening, ladies and gentlemen. My name is (your Name), I'm (Groom's name)'s brother, and I'm honored to be serving as his best man tonight.
Those who don't know much about me and Joe's relationship, let me fill you in a bit. I'm the older guy, which means I've been around for his entire life. And I've had the privilege of watching him grow into the best man I know, aside from our own father.
I like to think that I've impacted his life somehow, but really, he's impacted mine the most. I wanted a little brother so much before he came into my life. I wished, and I wished, and I couldn't be more thrilled or feel incredibly lucky that God decided to give me him.
Partners in crime, wingmen, and best friends, I am so happy that he's chosen to spend his life with (Bride's name). If I could mold a woman specifically for my brother, it would have been her in every way. You are both very lucky to have each other.
Let's all raise our glass to my bro, his beautiful new wife, and the incredible journey they're about to embark on.
5. A recent study has revealed that 66% of people in Britain are addicted to puzzles – which means two-thirds of you must be trying to work out what on earth (Bride's name) sees in my little brother.
6. (Groom's name), I am extremely proud to be your older brother, and truly honored to be your best man. Despite our seven-year age difference, we share a special closeness and friendship that I treasure. Maybe that's got something to do with me acting three and a half years younger than my age, and you acting three and a half years older. But seriously, as your big brother, I've always tried to watch over and protect you. Just as often though, it's been the other way round.
Funny Best Man Speeches Brother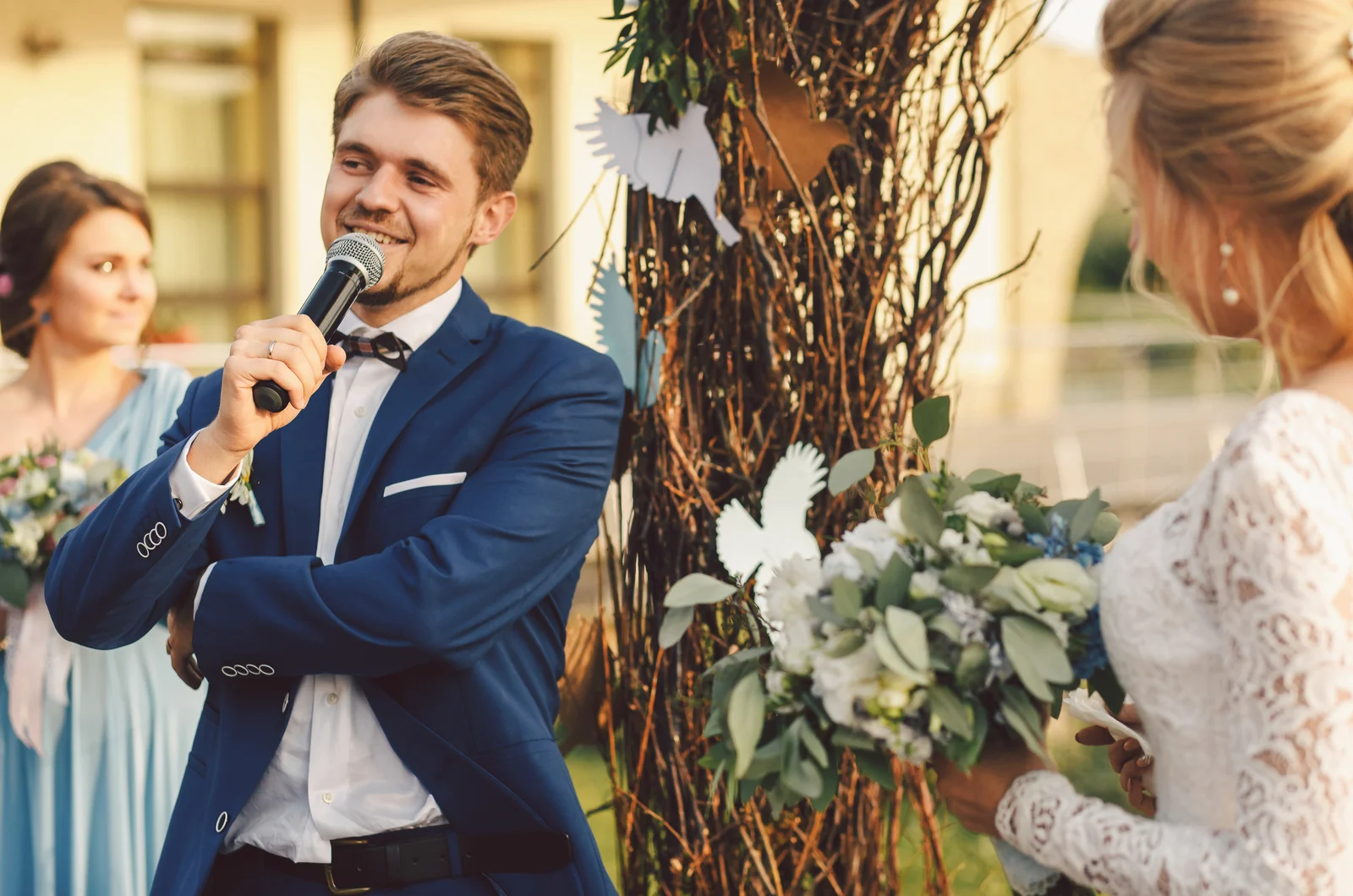 1. My brother, the groom, was telling me that the amazing meal this evening was charged on a cost-per-head basis, so, on the bride and groom's behalf, I'd like to thank the following people for not coming.
2. My beautiful sister-in-law, please put your left hand flat on the table. My dear brother, please place your hand over hers. Enjoy this moment bro because it's the first and last time in your marriage that you'll have the upper hand.
3. Good evening. I'm so happy to preside over the only five minutes that my lovely sister-in-law didn't plan. Of course, I'm only joking. She went over the speech with me half an hour ago in the bar.
4. To start this speech, I Googled 'the perfect best man speech for brother', but you had to pay to read the examples and I didn't think it was worth it, so I'm just going to wing it.
5. Today, I want to pay tribute to a man who personifies intelligence, ambition, tact, generosity, and integrity. But it is my brother's wedding, so it's only fair that I talk about him as well.
6. I've been told I won't get away with a few "thank you's" and a quick toast. Apparently, as the best man and the brother of the groom, I'm supposed to sing the groom's praises and talk about his good qualities. Unfortunately, I can't sing and I won't lie.
7. Leading up to today, my brother, the groom, and his lovely wife were having an issue with the seating plan. Who would sit comfortably in here & who would have to get up and stand during the speeches so we decided to use the wedding present list, biggest presents at the front and work it back from there. So hopefully you can hear me at the back when I say on behalf of [GROOM'S NAME] and [BRIDE'S NAME] thank you very much for the teaspoons.
8. Now, I did ask for a microphone but was told one wasn't available. So, if you can't hear me at the back, the silence from the people at the front should reassure you that you're not missing out on anything.
9. I'd like to congratulate the groom on a truly magnificent speech. I always knew it would be hard to follow and I was right – I could hardly follow a word of it.
10. I'm not used to public speaking. I only found out today that a toastmaster isn't actually a kitchen appliance.
11. I am the best man, but goodness knows why, for no one pays much attention to a man in my position today. They all say, 'Isn't the bride radiant?' and 'Doesn't the groom look dashing?' and 'How pretty the bridesmaids are!' But you never hear anyone say, 'What a fine figure of a man the Best Man is!' If they notice me at all, they think I'm the chauffeur!
12. The couple (my brother to be precise) have requested that I don't share any embarrassing stories… so that's it from me! Thanks for listening!
13. Sally is a bright, charming, wonderful woman, who deserves a good husband. It's such a shame my brother swooped in before she could find one.
14. Twenty years ago, my brother, the groom, was told by the doctor that he would never dance normally again. When the band starts, you'll see exactly what that specialist was talking about.
15. You've got no idea how much I've been looking forward to today. After all the time I've been living with the groom, he has at long last admitted that I am in fact the best man.
16. We all know [BRIDE] is a wonderful person who deserves the perfect guy. Too bad you don't always get what you deserve.
17. Hi everyone, this is the first time I've ever been asked to give a speech. No doubt it will also be the last time I'm ever asked to give a speech.
18. So, where do I start with the groom? He's handsome. He's intelligent. He's witty. He's cha-… charm… What does that say there (GROOM NAME)? I can't make out your handwriting.
19. To the groom, you're a lucky man, you get to leave here this evening with your beautiful wife. The bride gets to take home a lovely wedding dress and some pretty flowers.
20. Bro, my best advice to you would be to remember that marriage is not just an eight-letter word. It is an entire sentence… although you'd probably get much less for murder!
See also: Valedictorian Speech: 11 Genius Tips For Writing One + Examples
Best Man Speech Brother Quotes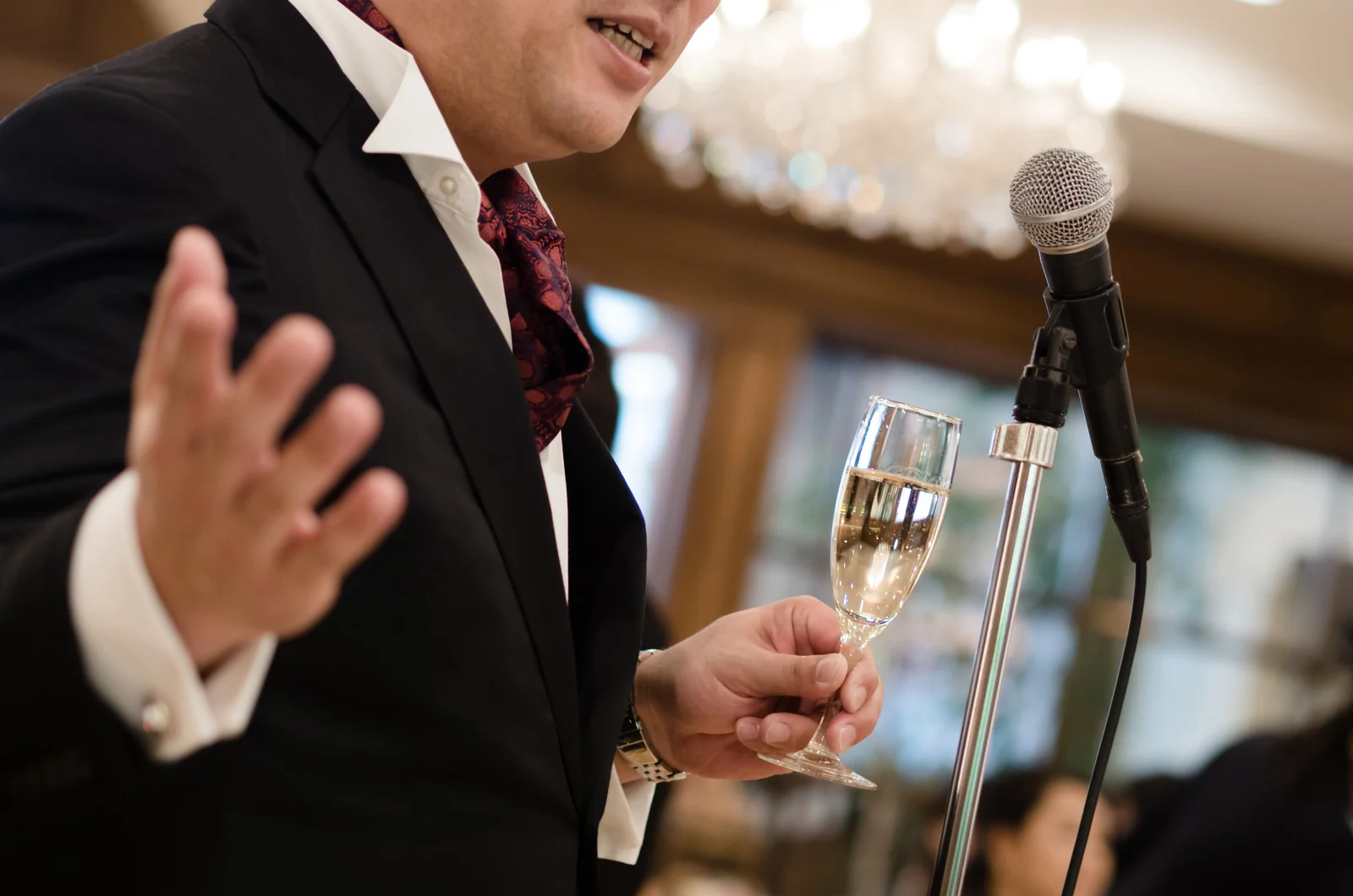 1. "Brothers are more than best friends could ever be. Thanks for being a loving and caring bro."
2. "Once a brother, always a brother – no matter the distance, no matter the difference and no matter the issue." – Byron Pulsifer
3. "Because I have a brother, I'll always have a friend." – Unknown
4. "There is a little boy inside the man who is my brother… Oh, how I hated that little boy. And how I love him too." – Anna Quindlen
5. "The happiest days of my youth were when my brother and I would run through the woods and feel quite safe." – Rachel Weisz
6. "Dearest bro. No matter what life throws at you, you will always have my back." – Unknown
7. "Brother, may it inspire you to know that, when I need a daily boost, I remember the days of yesterday and the laughter we had as children." – Robert Rivers
8. "He is my most beloved friend and my bitterest rival, my confidant and my betrayer, my sustainer and my dependent, and scariest of all, my equal." – Gregg Levoy
9. "When brothers agree, no fortress is as strong as their common life." – Antisthenes
10. "I had a brother who was my savior, who made my childhood bearable." – Maurice Sendak
11. "You have given me the most precious life lessons, and I owe all that I gained to you. I am fortunate to have a brother with a large heart and lots of love!" – Unknown
12. "The greatest gift my parents ever gave me was my brother." – Unknown
13. "I have this never-ending joy in my life, and I call it "brother". Love you, bro." – Unknown
14. "What does it mean to be a brother? Is it a person related by blood that happens to be a male sibling? Or, is it more a kinship born out of commonality and honed by the continuing sparks of life's events? Understandably, a brother is more than a person born – it is a person grown together through the hills and valleys united in success and joined in defeat." – Theodore W. Higgingsworth
15. "How do people make it through life without a brother?" – Unknown
16. "The memories may fade away with time, but the love we share will only grow. Love you always, brother." – Unknown
17. "You, my brother, have always been a support in my life, you have always had encouraging words for me as a child and now into our adult years. I know I can always count on you being there. What would I ever do without you!" – Catherine Pulsifer
18. "Thank you for always being there, for always being the one person I could talk with. You are the most amazing big brother a person could have." – Kate Summers
How To Write A Best Man Speech For Brother: Best Man Speech Outline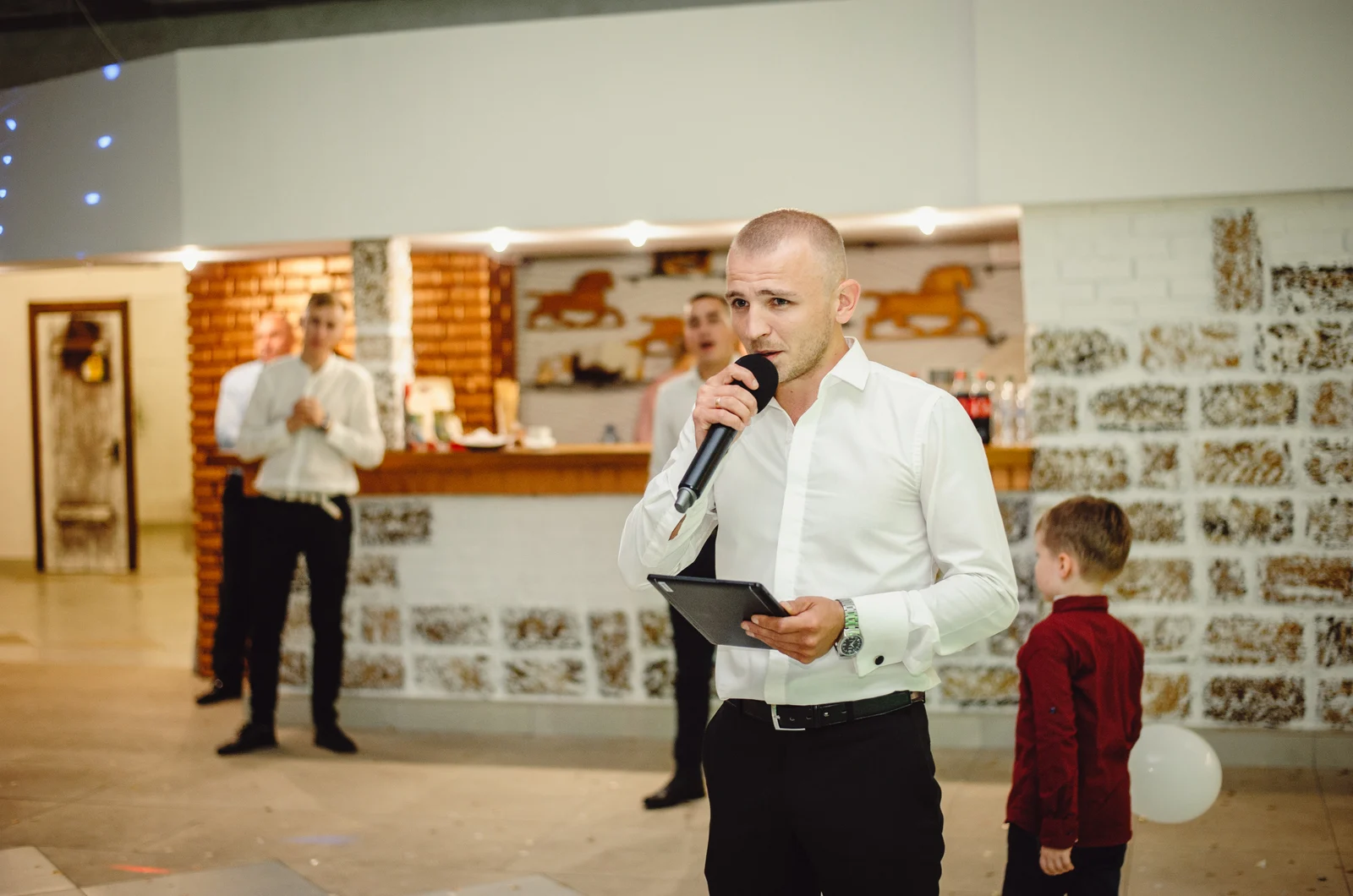 And you've thought that planning the bachelor party or finding the perfect best man/groomsmen gift is the most demanding best man's duty. Well, as you can see, it's not because writing the best man speech tops it all without a doubt.
You can find best man speech templates and speech ideas online but if you want to write your own, I'm going to guide you through the process.
• Introduce yourself and thank the guests for coming
Start your speech by introducing yourself. Also, don't forget that it's your job to thank the family members, friends and all the other guests for coming to the wedding reception.
• Then goes the killer opening line
The most important thing about the father of the bride's speech, the groom's speech and every other speech is, of course, the opening line. It's definitely something your speech will be remembered for.
So, try to think of the best one or use the one I gave you above.
• Speak about your relationship with the groom
Your speech needs to have a background. That should be the story about your relationship with the bride and groom. Since the groom is your brother, you'll have plenty to talk about.
You can crack up some of your inside jokes.Just don't overdo it. The other people may not understand it and it may not be funny for them.
• Brainstorm some funny stories about the groom
You need to include your sense of humor in the speech. Try to remember some funny memories you have with your brother and mention them. Just don't tell a story that could embarrass him too much because, after all, it's his big day.
• Talk about how wonderful their love is
Since you're the groom's brother, you're probably well versed in their relationship. Talk about how strong and beautiful their bond is and say that you're convinced that their love can top every obstacle they meet in their journey of togetherness.
• Mention the wedding planning
Thank everyone who participated in the wedding planning. If there are some funny stories about it, you can mention them, too.
• Ask everyone to stand up and raise a toast
End your speech by raising a toast for the happy couple. Wish them all the best from the heart and invite the guests to continue enjoying the wedding party.
Should Your Brother Be The Best Man?
Your brother is actually the person who deserves that title the most. He's truly your greatest friend and the one you can count on for the rest of your lives.
If you don't make him your best man, you should at least include him in your groomsmen. He deserves to play an important part on your wedding day.
Also, that will prove to him how much you love, respect and appreciate him. It's one of the greatest honors a person can do to his older/younger brother.
To Sum Up
You're the brother of the groom and you're also his best man. I assume this is going to be the most special wedding you have ever attended.
And your wedding toast will make it even more special. I hope… I know you've chosen the right best man speech for your brother and I'm sure you'll make your bro proud on his day.
You'll be the star of the night. Well, almost, that position is reserved for the newlyweds after all. However, you'll definitely make so many people laugh and cry, cry out of happiness.