Making a good first impression is much easier on dating apps. The other person can't see you blushing or biting your nails, waiting for them to message back.
Basically, you just need great dating app conversation starters to knock your Tinder match off their feet. That's exactly what you're about to get: the ultimate list of online dating conversation starters you can use on Bumble, OkCupid, Match, Tinder, or any other dating app.
Best Tinder Conversation Starters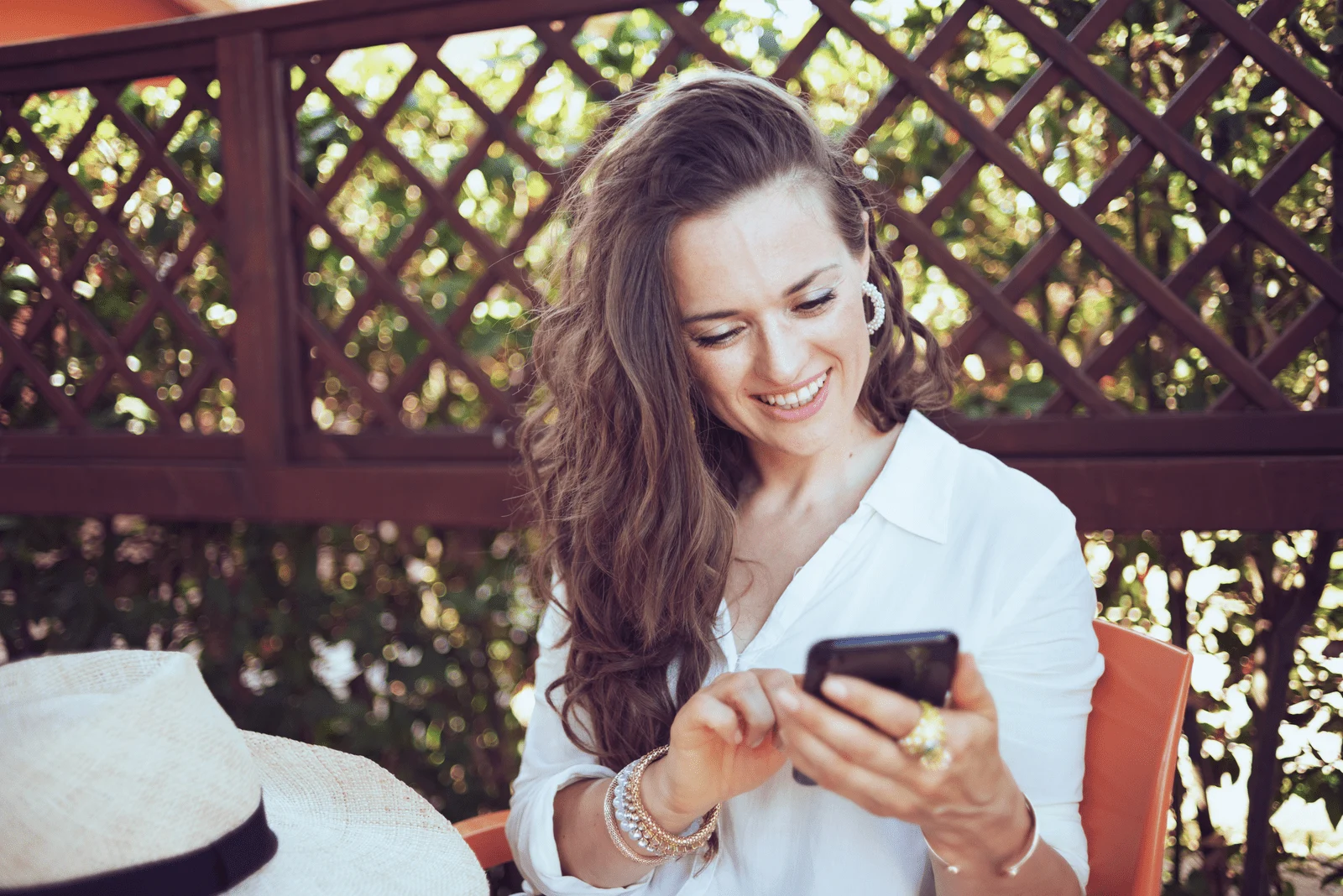 1. Your travel photos are amazing. What was your favorite destination?
2. Tell me one thing from your bucket list.
3. It's snowy outside. What is your favorite thing to do on a snowy day?
4. I feel like I've watched every TV show in the world. What would you recommend I watch next?
5. You just won the lottery! What's the first thing you'd buy?
6. If you could choose one person to have dinner with, dead or alive, who would it be?
7. What do you usually do to relieve stress?
8. What is the one thing you hate the most about modern dating?
9. If you could travel back into the past or future, which would you choose?
10. Tell me what made you swipe right.
11. I loved that XYZ photo on your profile. Where did you take it?
12. What do you do in your free time? Why wouldn't we do it together?
13. Hey, do you wanna know what's so interesting about your profile picture?
14. I'm not sure you remember, but I'm pretty sure we met in a past life.
15. Do you believe in the concept of soulmates?
16. Describe your perfect boyfriend/girlfriend.
17. Do you want to know what I can conclude about you based on your profile?
18. I saw that you like going to concerts. How amazing is that? Would you care to join me at the XYZ concert next week?
19. What is your idea of the best first date?
20. What is your biggest deal-breaker in dating?
When you have a Tinder profile, you match with a lot of people. And so does your Tinder match.
​That's exactly why you want your first Tinder message to be one of a kind, something that will make you stand out from the crowd. If your Tinder bio is catchy, these Tinder openers will capture everyone's attention:
Online Dating Opening Lines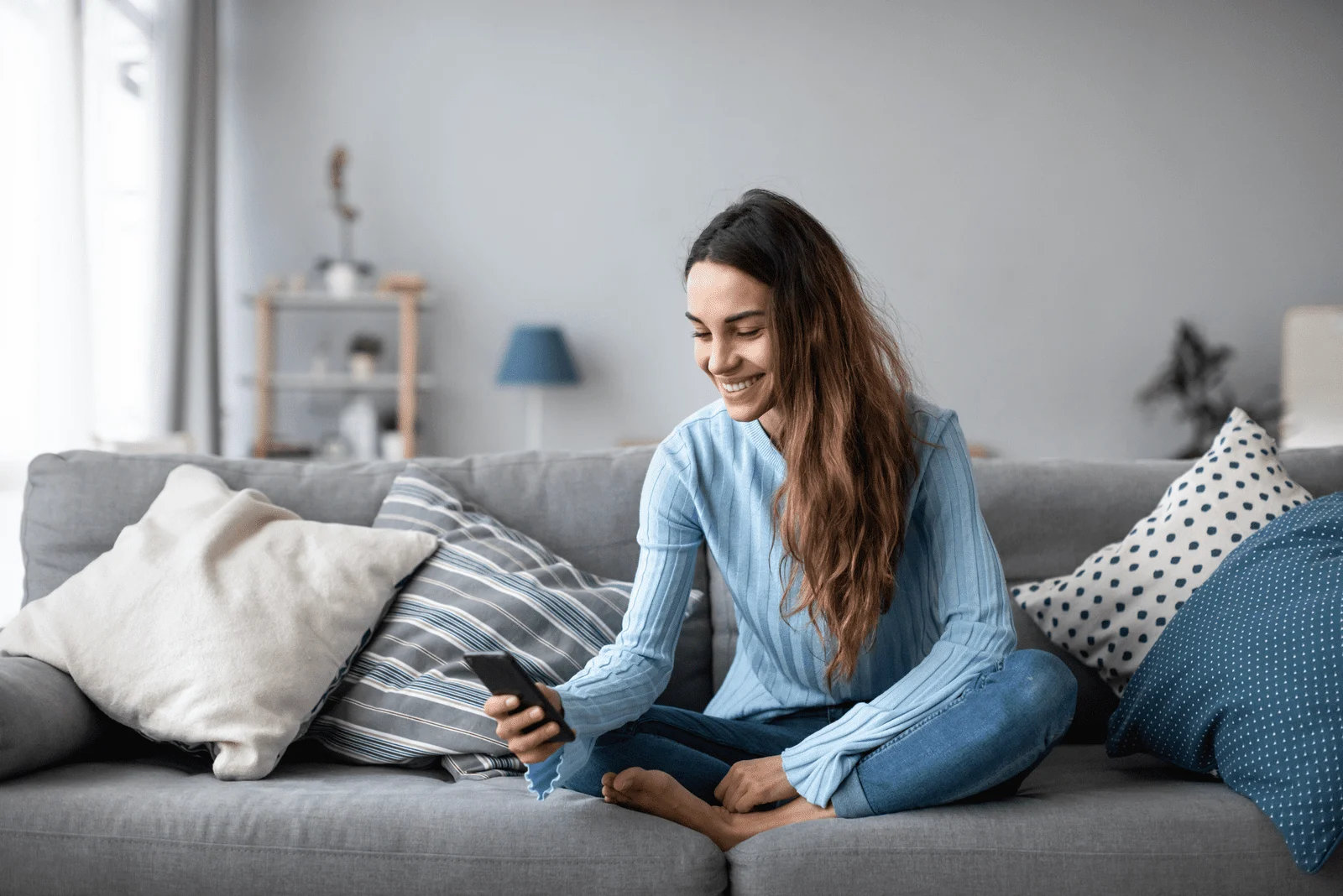 21. How was your day? I bet it suddenly got much better now that I've messaged you.
22. What is the worst dating app conversation starter you've ever heard?
23. Let's imagine that you sent me the first message. What would you tell me?
24. What is one secret thing you do when no one is around?
25. What's your life's theme song?
26. Describe yourself in three words.
27. Describe me in three words, based on the info you got from my profile.
28. What's the worst first date you've ever been on?
29. Tell me your darkest secret!
30. What's your favorite movie of all time?
31. We're married. I'm complaining that I don't know what I want to eat. You suggest…?
32. If your life was a movie, what actor/actress would play you?
33. What TV show are you binge-watching right now?
34. What's your favorite book? Why?
35. Why are you on this app? What exactly are you looking for?
36. Do you have a hero in real life? Who is it?
37. What movie/TV show character describes you best?
38. What do you want to be when you grow up?
39. What's your favorite Sunday activity?
40. If you could trade lives with anyone in the world, who would it be?
Every dating coach will tell you the same thing: your goal is to keep the conversation going, even after a great dating app conversation starter. And that's exactly what happens when you use a good conversation starter – everything goes spontaneously from there!
Best Conversation Ice-Breakers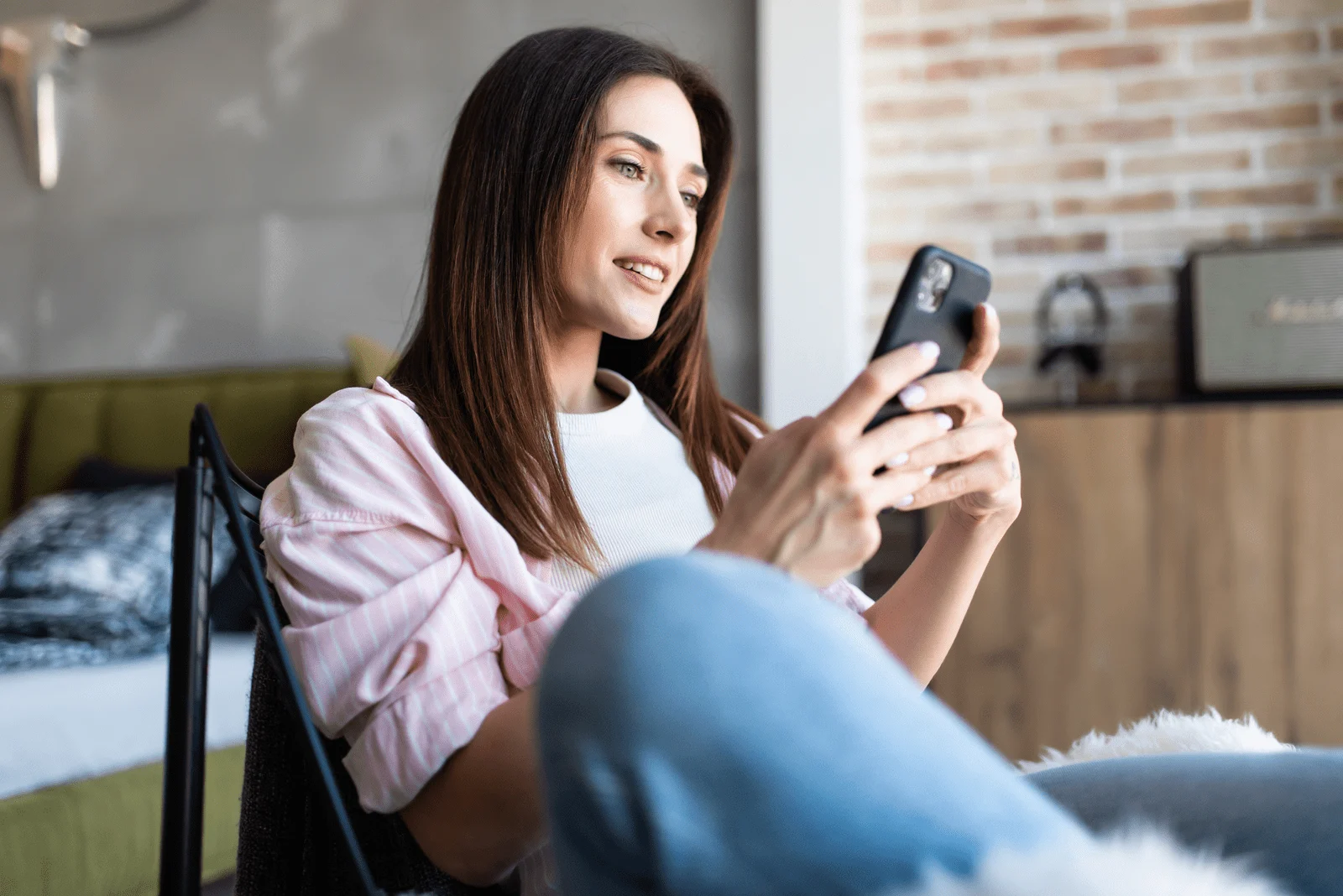 41. If you were a millionaire, what would you do with your life?
42. What meme or gif describes you best? Why?
43. What emoji describes you best? Why?
44. Who's your favorite superhero?
45. What's your most embarrassing childhood memory? Here is mine.
46. If you could watch any TV show or movie for the first time again, which one would it be?
47. If you were about to die and you had a chance to make one final phone call, who would you call?
48. What was your favorite cartoon as a child? Why?
49. If you could be on a reality show, what would it be?
50. Try guessing my drink order, and I'll try guessing yours. Go!
51. What's your most controversial opinion most people would probably never agree with?
52. What's your favorite social media platform? Why?
53. You have 24 hours left to live. What do you do? Who do you spend it with?
54. Choose the location of our first date. Netflix and chill, a fancy dinner, or ice cream in the park?
55. Are you a cat or dog person?
56. My zodiac sign is… Are we compatible?
57. If you could choose one celebrity to be stuck in an elevator with, who would it be?
58. This is a crucial question that will determine if we're a match: Were Ross and Rachel on a break?
59. If you didn't have to worry about money, what would your dream career be?
Will you go with flirty questions? Will you give it a try with deep, open-ended questions to keep the convo going?
The choice is all yours. But one thing is for sure: these online dating conversation starters will help you break the ice.
The Ultimate Cheesy Pick-Up Lines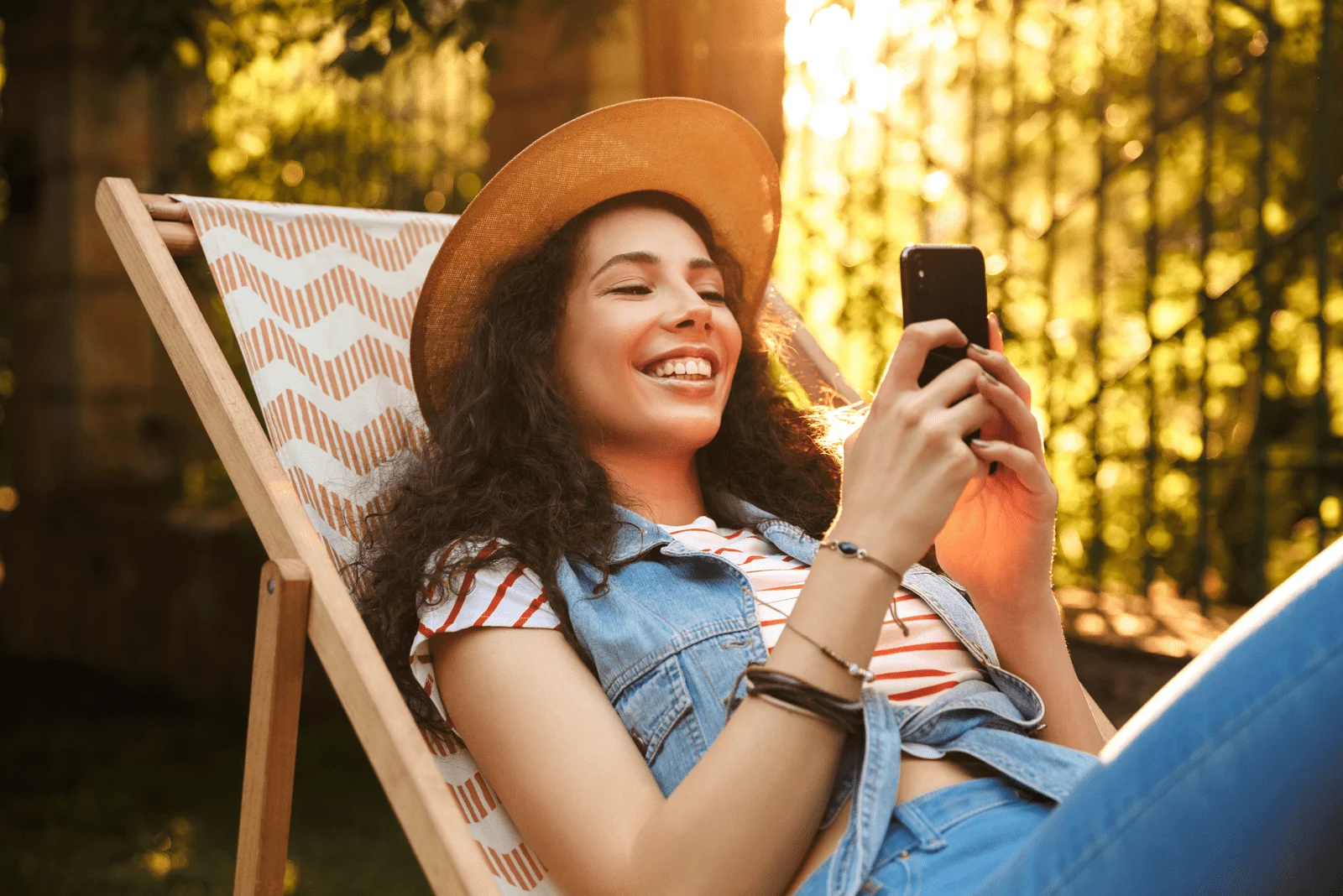 60. Do you like bad boys/girls? Because I'm really bad at this.
61. The last picture in your camera roll describes our future relationship. What will it be of us?
62. You get to ask me three questions. Shoot!
63. If I cooked for you, what meal would make you fall in love with me?
64. I want to hear your lamest joke. Make me laugh!
65. I'd tell you that you're beautiful/handsome, but I'm sure you get that all the time. So why won't you pay me a compliment instead?
66. I'll be dead honest here. You're so my type, I can see it right away.
67. You like me. Do I like you?
68. So, here I am. What are your other two wishes?
69. Hello, I'm your Mrs./Mr. Right. I know you've been waiting for me.
70. I'll be direct: What are your plans this weekend?
71. : send a lime emoji: Here is my opening lime. I hope you like it.
72. I'm stressing about how to start a conversation with you. I'm just going to keep it simple. Would you like to grab coffee or lunch sometime?
73. I think there's something wrong with my phone… because I can't find your number on it.
74. No pressure, but I was just wondering what you are doing for the rest of your life?
75. You've impressed me so much that I forgot my funny pick-up line.
76. I bet you're bored. How about we change that?
77. Are you shy? Because I've been in your chat for about 15 minutes, and you still haven't said "hi."
78. Hi, I'm known as a pick-up artist. What's your nickname?
79. I thought about taking you to the movies, but then I realized they don't let you bring your own snacks. Any other date suggestions instead of that?
80. If being hot was a felony, you'd be on death row.
You have to be very careful with cheesy pick-up lines. You want to be flirty, but you don't want to get too corny.
Finding the perfect balance is usually hard, but not with these dating app conversation starters.
Great Conversation Starters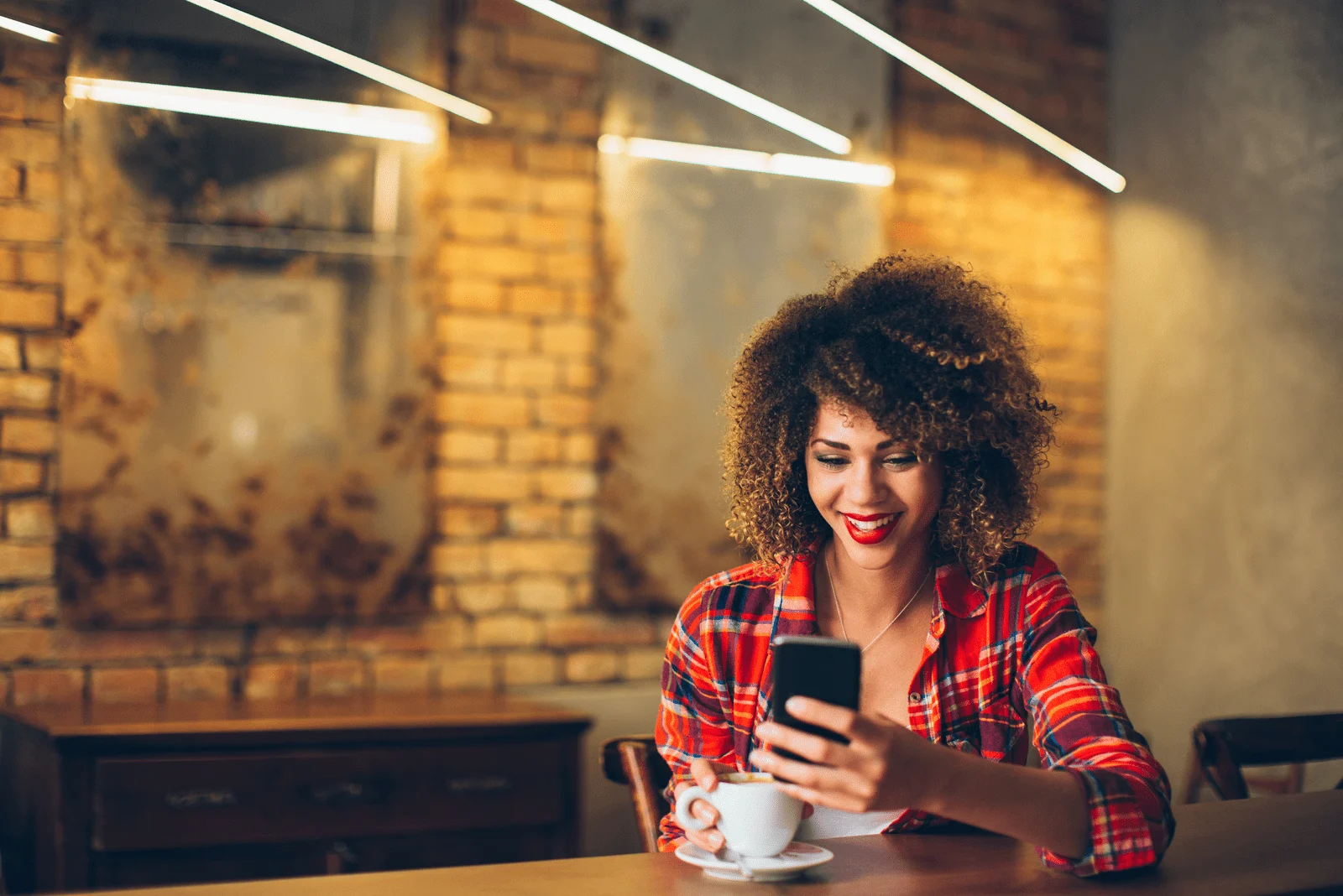 81. What do you think is more important: time or money? Why?
82. What size bowling shoes should I get for you? You know, for our date at the bowling alley this weekend.
83. Wanna hear a funny story? My grandparents met on this exact app, so I think we've got a chance too.
84. Let's cut to the chase. I call the little spoon. Can you handle that?
85. If you made a mixtape for me, what would be your opening song?
86. What's the craziest thing you did for a guy/girl?
87. Are you the cause of global warming? Because you're incredibly hot.
88. Would you like to talk to a girl/guy who can kill spiders for you?
89. How do you manage to look so sexy on a regular day?
90. I'm not a photographer, but right now, I'm picturing us together.
91. When we get married, what will we tell our friends and family about how we met?
92. If you want to reply to just one message today, let it be mine.
93. So, what's the story behind XYZ picture on your profile?
94. What's the weirdest thing you find attractive about someone you've just met?
95. Do you like raisins? How about a date?
96. What is one thing you hated but wished you loved?
97. What are the three things you can't live without?
98. I'm free on Friday at 8 p.m. How does that sound to you?
99. This online dating thing makes me so hungry. Wanna grab something to eat later?
100. What would you say if I asked you on a date right now?
Want to send these lines as a Tinder message? Or use them to reply to someone's Instagram or Snapchat story?
They're so universal that they fit everywhere.
Tips For Best Dating App Conversation Starters: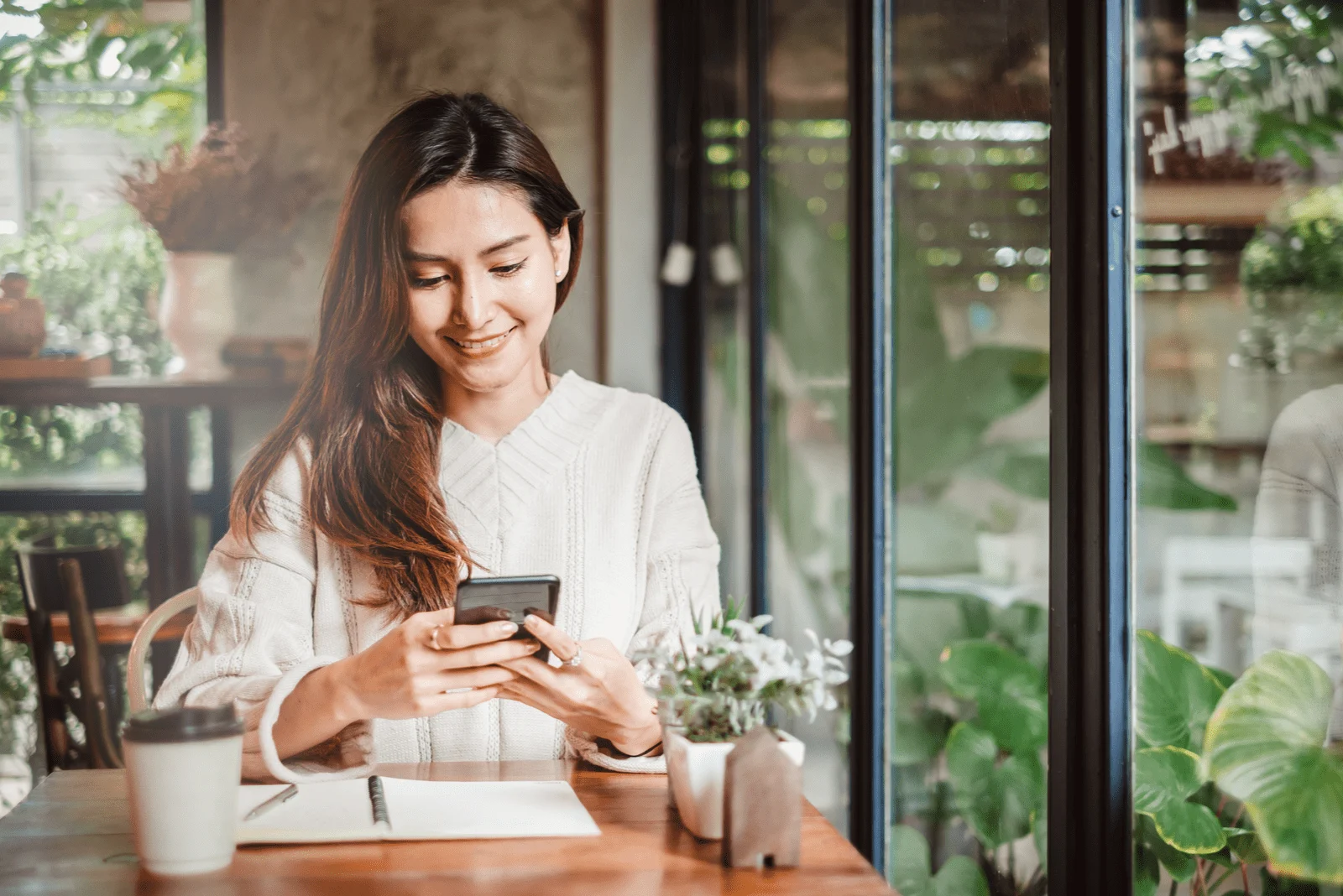 Here are some dating tips for online matching. Go through them carefully and become the most eligible bachelor or bachelorette:
1. Be unique
Your goal is to stand out from the crowd. If you send your match the usual Tinder message they get every day, they'll just read it and forget about it.
So don't start with something like: "Hey, what's up?" If you still want your opening line to be usual, keep the conversation going with something more original.
Nevertheless, this doesn't mean you should make a fool out of yourself – just be memorable. Keep it witty, funny, and flirty – that's the perfect recipe.
2. Sense of humor
Everyone wants to be with someone who makes them laugh. So, don't forget to take your sense of humor with you the next time you make a big entrance in someone's DMs.
Leave serious topics and personal questions for the first date (or even after). For now, keep it simple and casual.
Crack a joke every once and a while to release the tension. But don't make it too dirty – you don't want to scare them away.
3. Flirt
You're here to get yourself a date, am I right? So, don't forget to flirt.
Tease them with words, do your best to turn them on over text, make a slightly ambiguous joke, or send them a sexy selfie – whatever makes you feel comfortable. But always keep in mind that this is not a job interview.
4. Show interest in their profile
The key is to show the other person that you're actually talking to them. What do I mean by that?
Well, a lot of people send one ice-breaker to literally everyone they match with. They come up with a funny and charming line and assume that's enough to seal the deal.
Well, it's not. Instead, it's always better to show interest in a particular person.
Let them know you've gone through their profile. Comment on something from their bio or a picture they posted.
Also, don't forget to ask open-ended questions. Let them talk about themselves!
5. Shower them with compliments
Remember: a good compliment never goes out of style. Don't be too corny but don't forget to tell them that you're impressed by their bio or that their profile picture knocked you off your feet.
To Wrap Up:
Each of these dating app conversation starters will do the trick. It's up to you to keep the conversation going afterward!
But hey, don't forget to make a good dating profile as well. Post your best picture and work on your Tinder bio. All of this combined will make everyone go crazy for you – I promise you that!