Do you have a personal list of turn ons (and turn offs)? I bet you do. Wait, what does turn ons mean in the first place? What turns a person on? Well, it's a very unique and in-depth question that differs from person to person.
What one may find incredibly arousing, another might be repulsed by. To each their own!
We are all wired differently so it is no wonder so many people keep finding new things they are excited about.
Fantasies are our escapism from the constraints of our everyday life, where we can let go of any limitations and outside judgment and enjoy our steamy, secret desires.
But when it comes to fantasies, they are often quite different from our actual real-life turn-ons.
Learn how to read his cues correctly and give him everything he really wants – use Language of Desire.
In our fantasies, we allow ourself to delve deep into our most intimate parts of our body and mind and don't really have any barriers.
But our turn-ons in real life are a different story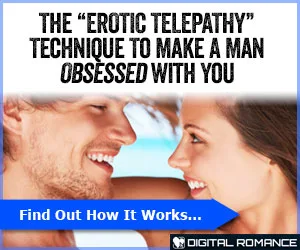 What floats our boat in the sack isn't necessarily in sync with our secret fantasies and that's awesome, as you find out more about yourself from these things than you thought you possibly could.
Men and women have different views on what turns them on and makes them go crazy with sexual desire and what works for men is usually not the case for women and vice versa.
Firstly, we're going to focus on what men find incredibly stimulating and appealing in women. What most of you will find most peculiar is the fact that not all of these things are of a physical nature.
There are more subtle ways to turn a guy on and make him want you beyond your wildest dreams and you don't even have to touch him to achieve it… Let me elaborate.
Here are all the ways you can turn a guy on without touching him.
The Biggest Turn Ons For Guys
Take control and make the first move!
While the idea of approaching a guy first and putting yourself out there by asking him out first might seem daunting, think about all the positive sides to it.
Firstly, you're showing him how fearless and fierce you are by putting the control into your own hands.
And he's going to love a girl who doesn't hesitate when she sees something that she wants!
Secondly, it's going to give you courage to do this again (should this not work, of course) and see exactly what works and what doesn't, by learning from your mistakes.
And thirdly, the worst thing that can happen is him saying, "No," right? You can suck it up, it's literally 2 seconds of your life, and then you can turn around and never see this dude again in your life!
But my guess is, he's going to love a girl who knows what she wants and goes after it.
And he's going to appreciate the fact that you don't feel like men have to do everything first, so bonus points for that!
Look him straight in the eye (it'll drive him nuts!)
Eye contact is one of the surest ways to get a man's attention and make him want you badly (especially during hot makeout sessions). It's one of the most powerful things on the list of turn ons for men.
I know it's a little scary to lock eyes with a guy you literally just met as it makes you feel a little vulnerable… but guess what?
Eye contact is freaking sexy and it's a big turn-on to every guy! As a matter of fact, it's one of the top turn-ons for them.
It doesn't even matter whether you two just met or if you've been going out for a while.
When you're sitting at a bar and talking about literally anything, make sure to keep eye contact and make him see how interested you are, in both him and what he has to say.
It's a surefire way to make him realize you're not messing around and that you want him. Badly.
And in turn, he's going to get really excited about where this date might end… Just keep your eyes on the prize, and don't forget to collect at the end of the night.
Get him hot and bothered over texts!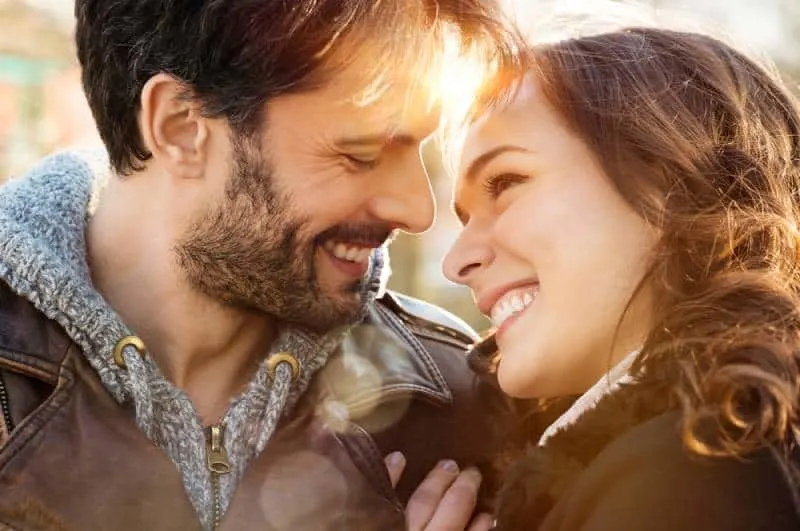 If you've been with a guy for a while, this won't be a problem but even if you've only been on a few dates, this is the perfect opportunity to break the ice and start with some steamy texting sessions.
There's no better time than now, right? Then let's get to it.
If you're still not ready for a full-on sexting session, that's okay, it'll come to you with time…
You can start with something a little more innocent for the time being. Here are a few ideas to put on the list of turn ons for guys:
I just got out of a long, hot shower… I wish you were here to help me dry off…
My favorite pajamas are in the laundry, ah well… I guess I'll have to wear that T-shirt you left here to bed.
Idea for tomorrow. Netflix and chill? With a huge emphasis on the 'chill' part. ?
Too bad our date had to end so abruptly… But hey, there's no telling what tomorrow may bring… Can't wait to make it up to you!
Last night blew my mind! Ready for round two tomorrow? God knows I am… Clothing optional.
Depending on how long you've been seeing each other, choose one of these and turn him on without having to move a muscle. You'll be thanking me later.
Wear RED!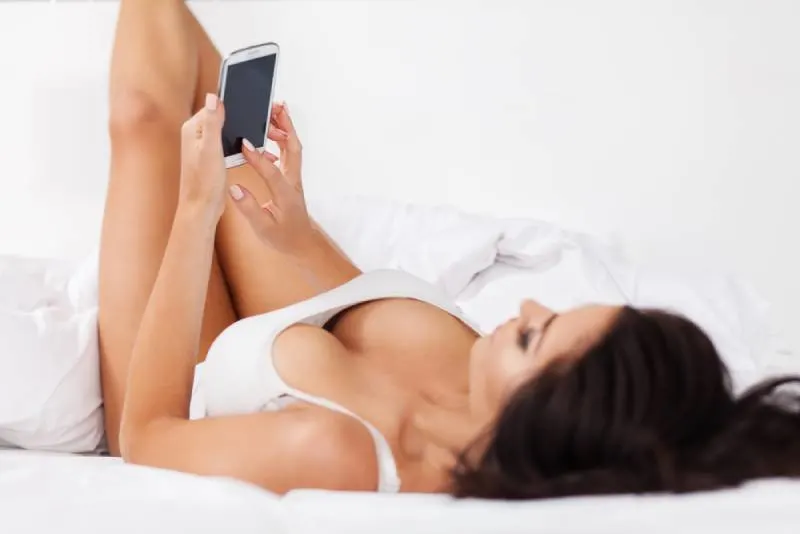 In case you didn't already know, it's a known fact that the color red can increase a person's blood pressure and heart rate, so use it to your advantage!
It's widely known that it represents the color of passion, so fire him up! If you put on any red article of clothing, it's a guaranteed turn-on.
He'll desire you that much more, especially if that happens to be a hot dress (though it's not required).
If you're not feeling so daring, you don't necessarily need to wear red on your body… your lips will do just fine! Many studies and new surveys have shown that men are much more drawn to women who wear fiery red lipstick (even though they don't like too much make-up on a girl)!
So choose one of these two steamy options and make sure to make his pulse race and his eyes pop out of his head. Just be careful not to fire him up too much (especially on a first date)
Have a secret signal that signifies naughty thoughts!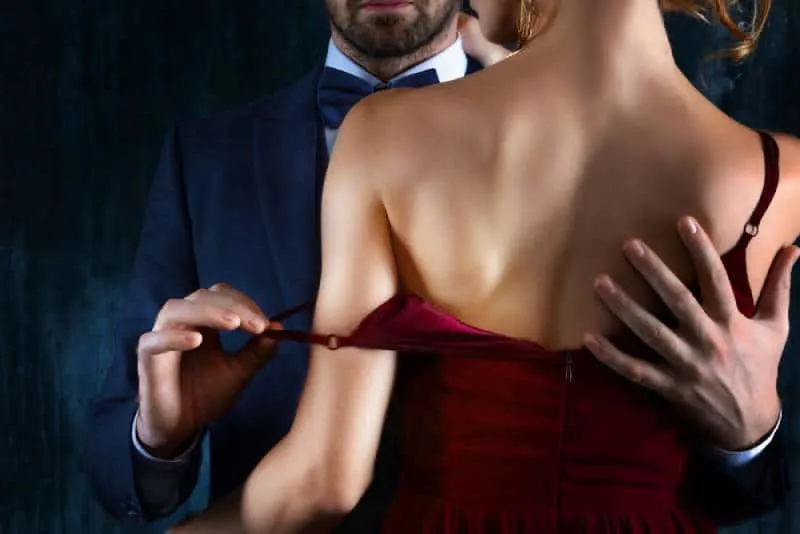 Now this is a surefire way to excite your guy to the bone! (Pun intended!)
Here's what you should do. Come up with a secret signal (it could also be a random word that only you two will know the true meaning of) for when you're feeling naughty (read: horny) and want to get out of wherever you are and get it on.
Knowing that only you two understand that gesture or signal is hot in its own way but also the thought of sneaking around and going somewhere inappropriate to do him is a whole new level of HOT!
He's going to be so turned on (as will you, let's be honest) and he'll take you the moment you sneak into the restaurant bathroom or wherever the hell you two are. If you add some dirty talk phrases to the equation, girl, he'll lose his mind over you!
And then, going back, as if nothing ever happened, is going to be so satisfying and it's going to make you so pleased with yourselves.
That signal can be as simple as an eye wink or tossing your hair but it can also be a random word that you just throw into the conversation and only you two will know that it means a quickie in the bathroom!
Hot, am I right?? Now go get your man and come up with your code word, so you can try this next time you want to do something crazy sexy and wild, without anybody knowing.
Pretend you're total strangers at a bar!
This works especially well if you've been together for a while and want to spice things up a bit.
First, you go to a bar and sit by yourself. Then your man can come along and introduce himself as if it's the first time you've met each other. You play along, let him sit, buy you a drink and chat you up.
You can decide how you want this to play out. You can do this little role-playing bit for the rest of the evening if you wish. Let him seduce you as if he's really trying to win you over and don't make it easy on him. Make him sweat a little.
And when you finally let your guard down, you can take him home, and keep pretending like you don't know each other… and let the fantasy take over.
There's this raw sexual aspect of seducing a stranger in a bar. It makes a guy feel confident and capable and boosts his ego.
So give him the satisfaction and do as he pleases that night… stroke his ego (among other things… wink, wink) and make his fantasies come to life.
He'll be so turned on and EXCITED about your next role-play session. He won't mind doing anything your mind can come up with.
You can both profit from this fun, sexy game. Just play your cards right and your man will be over the moon.
Let him know you're not wearing underwear!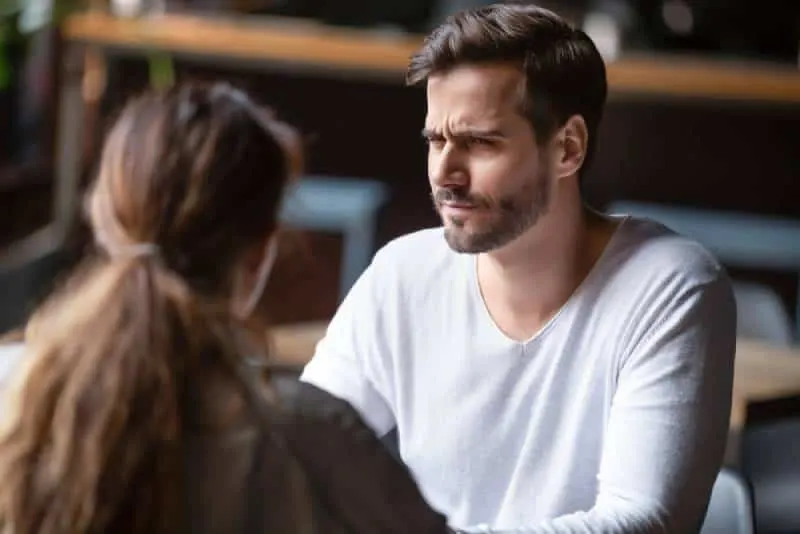 Okay ladies, I know this one needs no explanation! If you two have been intimate, this is your go-to move for an instant turn-on.
If he's picking you up for a date, make sure to let him know you're going commando by slowly and quietly whispering it in his ear as you're entering the restaurant.
Don't even look at him. Just say it and keep walking with a subtle smile on your face and just know that he is barely restraining himself at that very moment. Be a flirty goddess and let the anticipation build.
Just imagine how fun it's going to be when you finally leave the restaurant and get inside your bedroom… he's going to go crazy for you. And I mean good crazy.
Making him wait for something can only increase his excitement and make it that much more worthwhile for you in the end. There's a reason they say patience is a virtue.
Now that we've covered all the non-physical ways to turn a guy on, let's get a little physical.
Now that you know all the sexy and steamy ways to make him hot and bothered without needing to touch him (though touch is more than welcome afterward), there are other ways to have the exact same result that involves physical contact:
Give him a massage!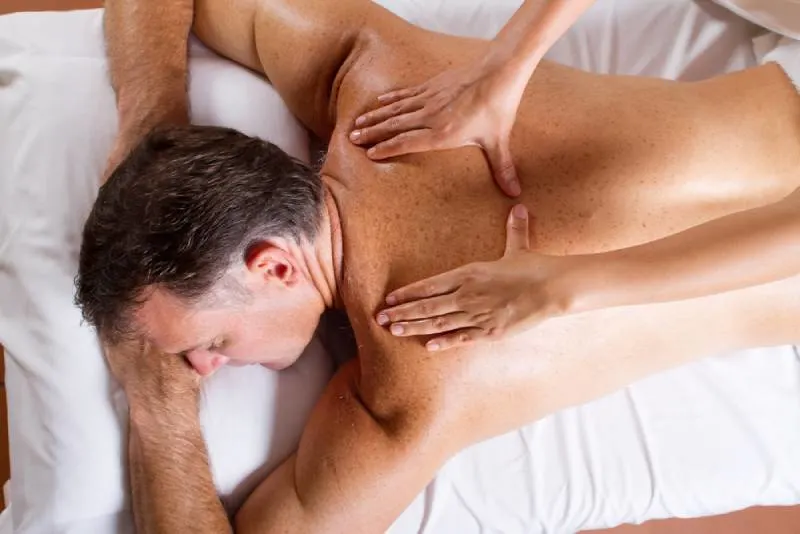 I really don't understand why people think that girls are the only ones who love massages, when guys enjoy them just as much, if not more!
After coming home from a long day at work, make sure to make your guy sit on the couch, relax next to you and surprise him with a nice foot massage (which can be amazing foreplay).
Get some oil and slowly and gently rub it on his feet and move upwards if you want to take things a little further (and I bet he definitely wouldn't mind).
Massage him with soft touches and get a little sensual as you move onto his next body part and from there, I'm pretty sure you know what to do.
Forbid him from using his hands!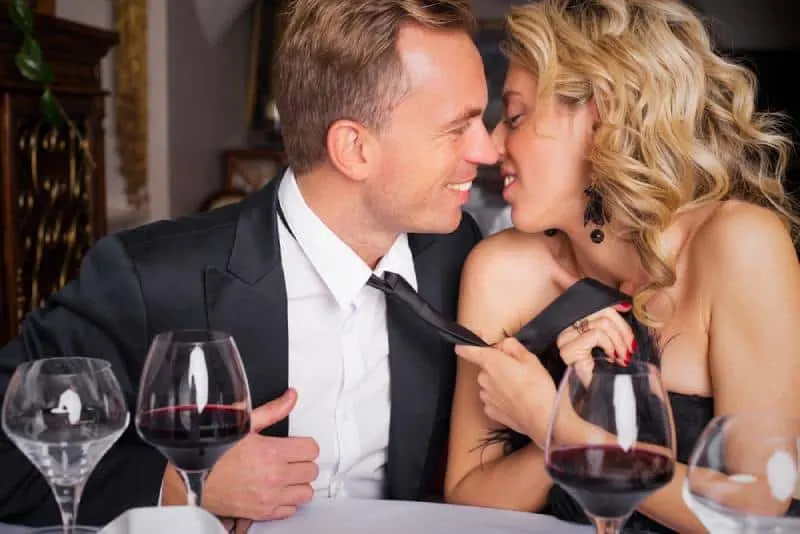 Make it known that you're in the mood but also establish some ground rules. You're going to make him really happy… but under one condition. He is not allowed to use his hands.
That'll make him crazy horny! If necessary, tie him to the bed and get to work. Slowly undress him and gently caress his body from his head to his toes.
He will be unable to do anything but moan with excitement and thank God for such a fantastic, sexy, imaginative girlfriend and great sex life.
And when it's time for the main act, it's your decision whether to keep his hands off limits or untie him. Decide what will turn him on more and get going.
Exchange fantasies!
Tell him a secret fantasy that you've never told anyone and make him do the same.
Think of the sexual turn-ons you've got and spare no details. Not only will it turn him on, it will turn you on as well! And then carefully listen to his and if you're not already on edge, you will be by the time he tells his story.
The whole point is to exchange sexy secret desires from trying new sex toys to kinks you'd never say aloud and if you're feeling daring, make them come to life! I bet you're turned on just thinking about this right now.
Go get him and delve deep into his secret desires, it'll make you crazy satisfied in the end.
Wear the lingerie he loves the most on you!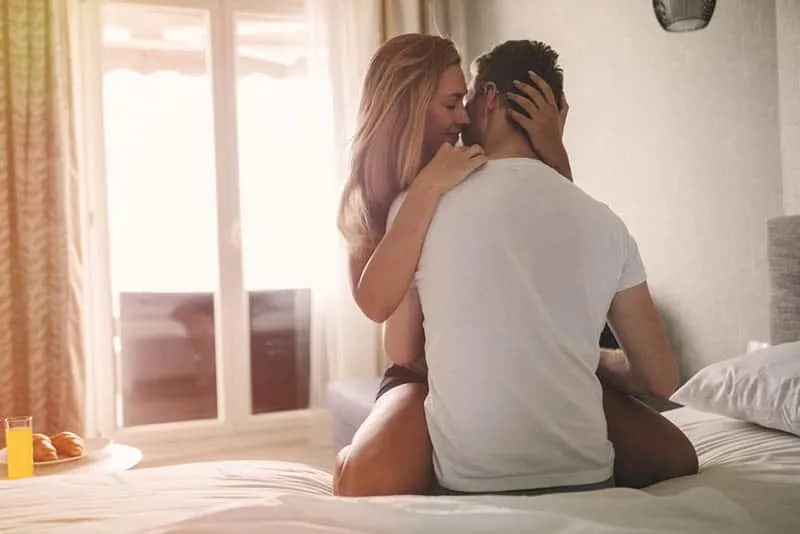 There's nothing sexier than a fiercely confident woman who isn't shy about showing her hot body!
And knowing that you have those sexy, lacy, red panties on, accompanied by a red, tiny bra… it'll be a huge turn on for you, let alone for him.
Make him work for it and when you've had enough of teasing him, let him take your clothes off one article at a time… and be (pleasantly) surprised to see what you're wearing.
Not only will he be crazy horny to see you sexy like that but it will make you feel sexy and powerful as well.
Blindfold him!
Another way to seduce your guy is to break out the good, old blindfold! By doing that, you are denying him one of his senses, so he's going to have to rely on his other ones to please you and his attention will be exactly where it needs to be.
He will be extra-sensitive to touch, as he won't see it coming, so his excitement will be at an all-time high.
He will probably be full of goosebumps, impatiently expecting your next touch, not knowing when to expect you to take him to crazy town.
The anticipation is what makes it so hot. He won't be able to tell where you'll touch him or kiss him next… so it will be one of his most memorable sexual encounters with you.
Okay, so now we've covered the ways guys love to be turned on and exactly how to do it in great detail.
Now that you're fully equipped, you know what to do, ladies. And as for us girls, here are some sensual ways how you guy can return the favor and make your girl moan with excitement, in more ways than one.
Turn Offs For Guys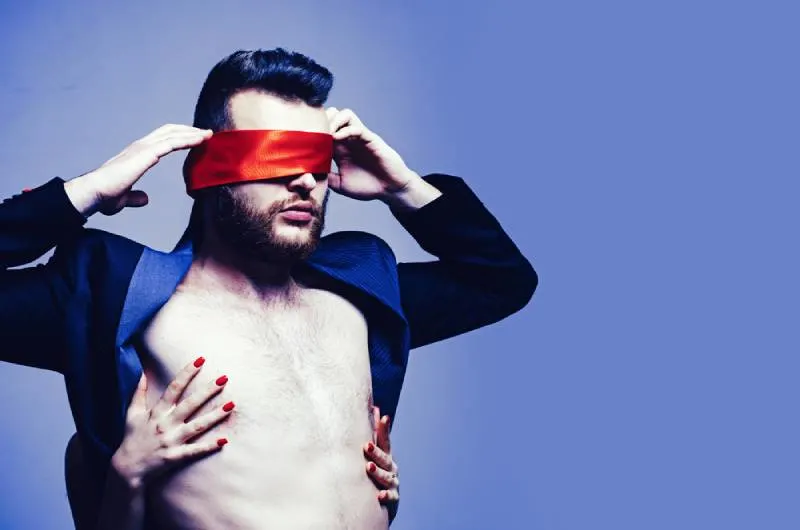 If you want to turn your guy on like a pro, here are some things you should avoid doing:
Acting bitchy
Extra-long fingernails
Poor hygiene
Wearing too much perfume
Acting mean
Nagging
Baby talk at the wrong time and place
The List Of Turn Ons For Girls
Tell her you think she's beautiful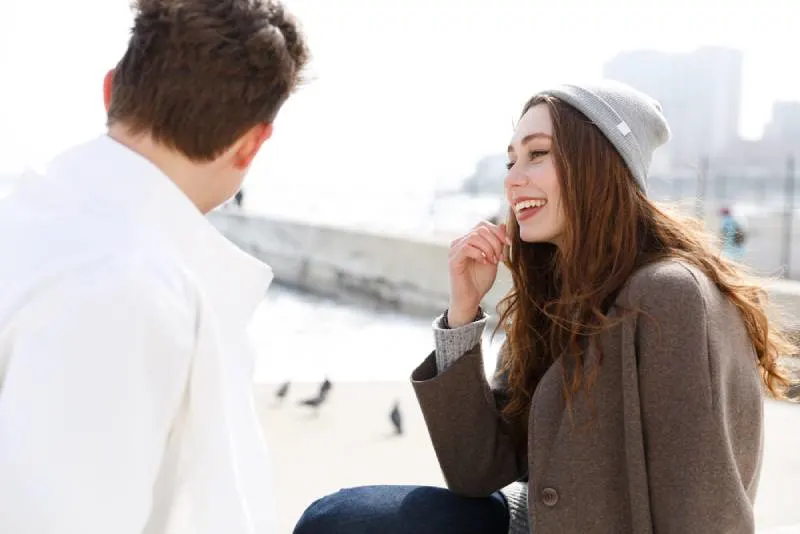 This may sound cheesy to you but we're really not that complicated! If you want to turn us on and make us feel special, you just need to use the right words.
Here's the dealio. Tell your girlfriend how amazing you think she looks, when she least expects it, and she'll be appreciative in more ways than one, if you're lucky.
Pull her over to your side of the bed when you wake up
Trust me, she'll love this. Feeling secure in your arms as she is opening her eyes is the best way to start her morning.
This will help her relax and feel protected. Needless to say that it will also turn her on. And if she's feeling giving, it'll pay off for you as well.
Gently touch her knee under the table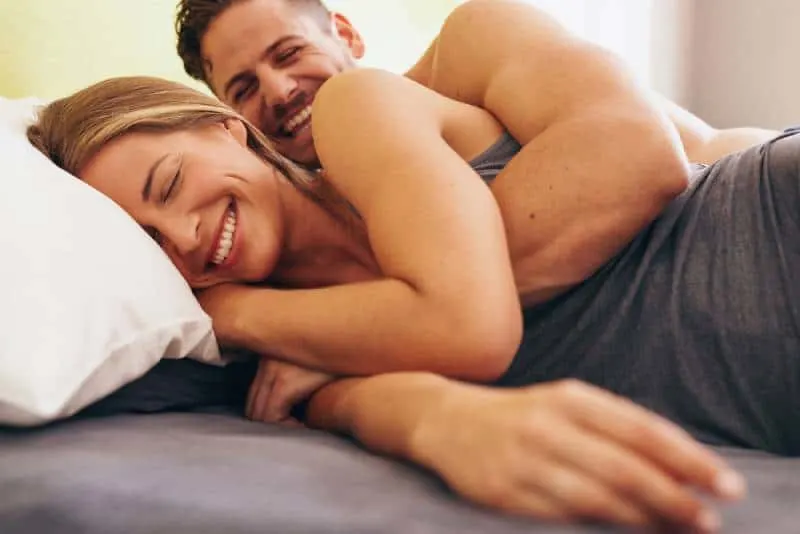 It doesn't have to be too sexual, just slowly and secretly brush her knee with your hand, without anyone noticing, or you can use your leg instead.
She'll love the unexpected touch and probably get turned on by it. Unexpected touches have the power to drive anyone crazy (especially when they're done in public). Try it!
Make her laugh
Being able to make her laugh is one of the most important and attractive qualities in a man! There is nothing sexier than a good sense of humor and knowing exactly what will make your girl cry from laughter.
Perhaps you haven't thought of it like this before, but a great sense of humor is definitely on the list of turn-ons for women because it helps us relax and it shows effort. And making an effort is damn sexy!
And after she's done laughing, there's going to be plenty more action that follows. Girls really aren't that complicated. Make her laugh and she'll make it worthwhile.
Whisper in her ear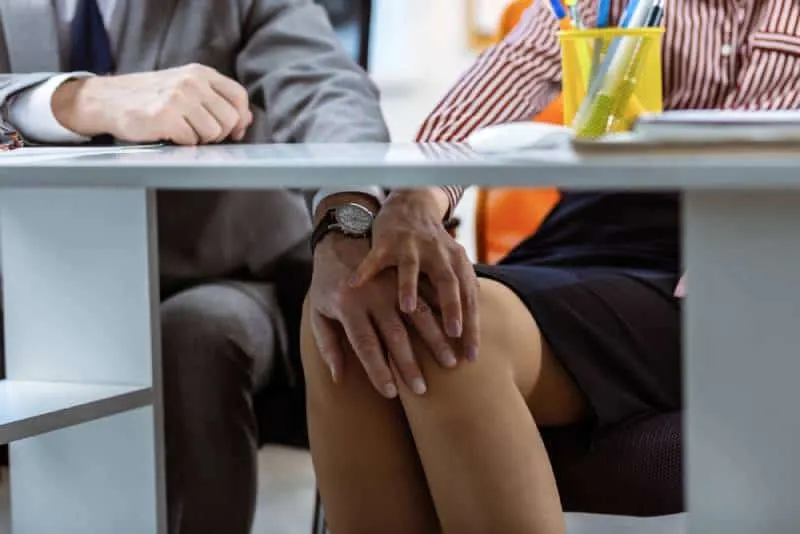 I don't know about you but I personally LOVE when a guy is whispering in my ear or nibbling my ear.
Here's a tip for guys: It doesn't even matter what you're saying, as long as you put your face so close to hers and make her feel your warm presence next to her.
She will find it so hot and if you accompany it with a sexy little message in her ear… there will be goosebumps everywhere.
Give her a massage after a difficult day at work
A good massage is always on the list of turn-ons. There doesn't even need to be an excuse to give your girl a massage. Just show her your appreciation by gently massaging her neck, feet, or whichever part of the body you feel like.
She will love your touch all over her body. Also, chances are high that this will turn into something a little more sensual (or steamy) in the blink of an eye.
After you're finished with massaging her, going down on her would be a nice and smooth transition (if she feels like it, of course).
As for oral sex, here's something interesting.
A study by EdenFantasys has looked into the biggest turn ons for men and women when it comes to sex. 76% per cent of men said that performing oral sex on their partner is a huge turn on for them in comparison with only 56% per cent of women.
Surprises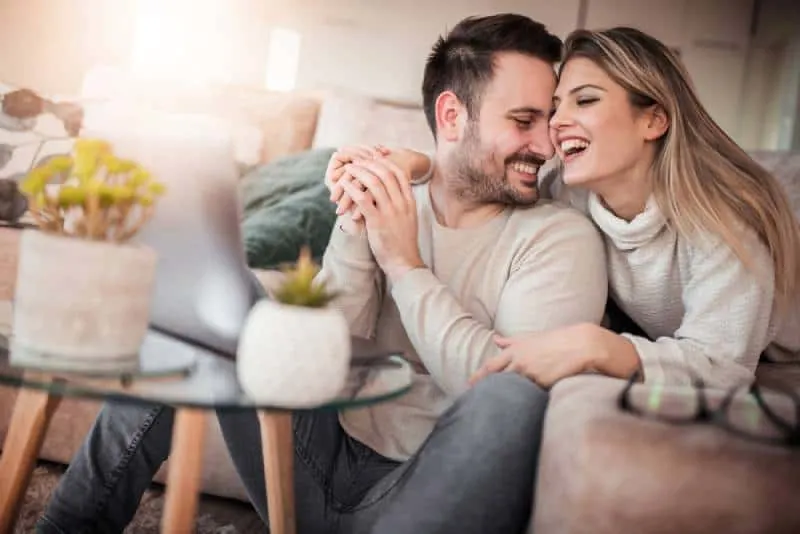 Most girls really can't resist a nice surprise, be that sending her roses to her workplace, picking up her favorite candy bar on your way home, or getting her that pair of earrings she's been eyeing for weeks.
The point is to make her see you do listen to her! She will be so thankful and appreciative and God only knows all the ways in which she can thank you.
Put her legs on top of you as you're relaxing on the couch
She will love this gesture, as it shows how much you appreciate her closeness and her touch.
She loves feeling close to you and this seemingly small gesture is a sure way to make her smile inside.
She will appreciate this small sign of affection more than you are able to comprehend right now.
Touch her as often as you can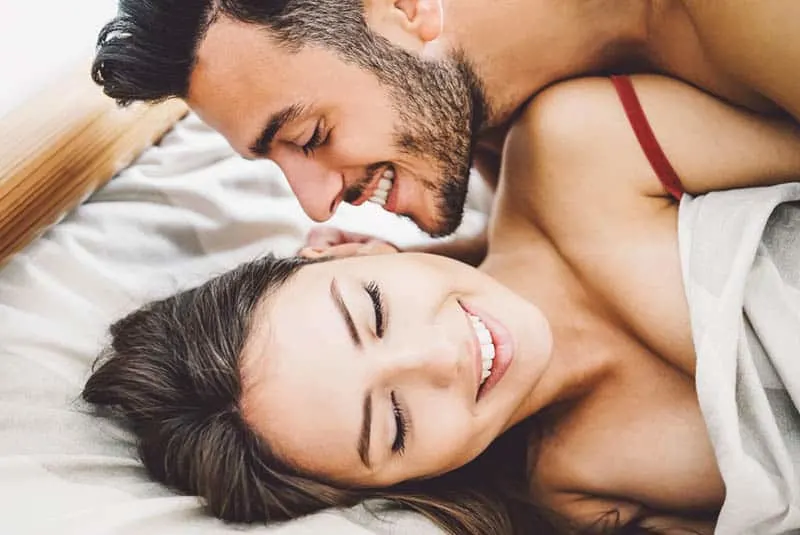 Girls love to feel your touch. It's really that simple.
It doesn't matter where you are, you could be at home, sitting on your couch, or at a bar, surrounded by friends… Touch her whenever you can and she'll love every second of it.
Innocent physical touch has a way of making us feel so desired and hot and it will probably be the same with your girl. A gentle touch can go a long way.
Kiss her everywhere
Girls love to be kissed, that's no secret. But instead of just kissing her lips, start somewhere else (like neck kisses).
Start kissing the back of her neck and slowly move to the front, then go down a little, around her breasts and wherever your imagination takes you. Be sensual as you're undressing her.
Also, don't be focused just on her lips. She will be all over you before you know it.
Turn Offs For Girls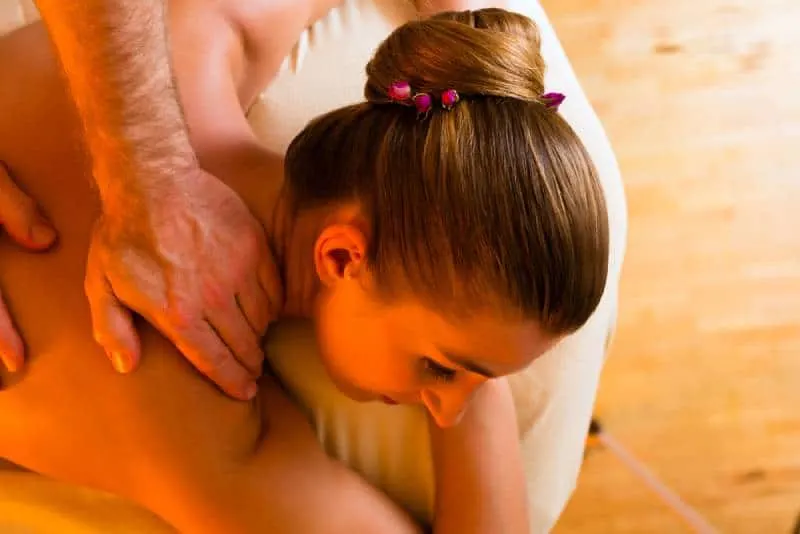 If you want to impress your girl and turn her on, avoid doing these things:
Poor taste in footwear
Poor grooming habits
Being pushy
Acting cocky
Boring her
Staring at other women
Preoccupation with sex
Enjoy!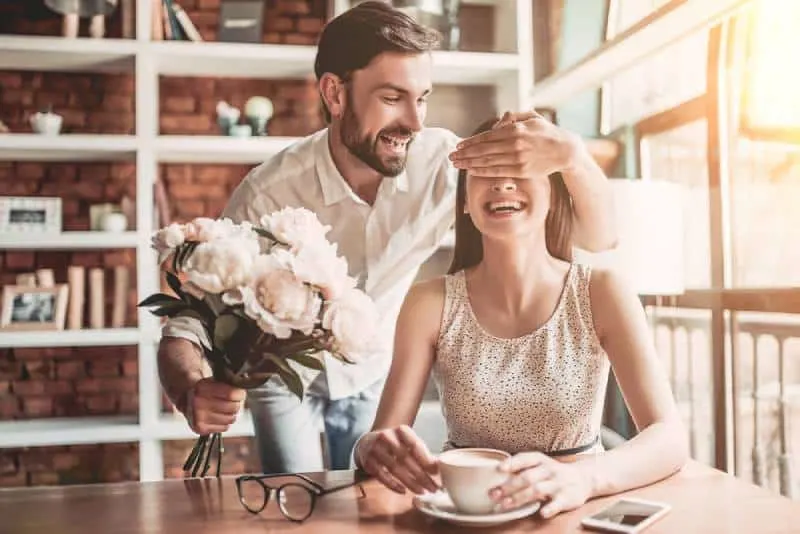 I hope you've enjoyed the list of turn ons for him and her and that you'll try some or all of the things above in the near future (if you haven't already).
Before you go, I have a question for you. What are your turn ons? I'm sure you have more than one, so don't be ashamed to share it with your partner (wink). Have fun!