Looking for the best matching bios for couples? Then, you've come to the right place!
I've compiled many lists for you and your partner to choose from. If you keep reading, you'll find romantic, cute, and funny bios. There are even matching bios for weebs!
Yes. We've got it all here. If you don't believe me, keep scrolling and see for yourself!
I guarantee you'll find what you're looking for. Maybe you can recommend some to your bff as well. There's plenty for all of us!
Best Matching Bios For Couples
Here's a list of THE BEST matching bios for couples:
1. "Take me into your loving arms…
…Kiss me under the light of a thousand stars." – Ed Sheeran, Thinking Out Loud
2. "If the whole world was watching, I'd still dance with you, drive highways and byways to be there with you…
…Over and over the only truth, everything comes back to you." – Niall Horan, This Town
3. "But, you've got stars, they're in your eyes…
…and I've got something missing tonight." – One Direction, What A Feeling
4. "You're the only one I'd be with 'til the end…
…when I come undone, you bring me back again." – Avril Lavigne, Fall To Pieces
5. "I've discovered a man like no other man…
…I've found a love to love like no other can." – Alt-J, Nara
6. "It's you; it's always you…
…met a lot of people, but nobody feels like you." – Ali Gatie, It's You
7. "If I lay here, if I just lay here…
…would you lie with me and just forget the world?" – Snow Patrol, Chasing Cars
8. "Should this be the last thing I see, I want you to know it's enough for me…
…'cause all that you are is all that I'll ever need…" – Ed Sheeran, Tenerife Sea
9. "But, then you came around me – the walls just disappeared…
…nothing to surround me and keep me from my fears." – Avril Lavigne, Naked
10. "And, the stars will be your eyes…
…and the wind will be my hands." – The Handsome Family, Far From Any Road
Sweet Matching Bio Ideas For Couples
If you're looking for the best Instagram bio ideas for you and your partner, take a look at the ones below:
1. "I don't wanna look at anything else now that I saw you…
…I don't wanna think of anything else now that I thought of you." – Taylor Swift, Daylight
2. "And, you'll save all your dirtiest jokes for me…
'…and at every table, I'll save you a seat… lover." – Taylor Swift, Lover
3. "I will follow you…
…to the end of the world." – Rivvrs, I Will Follow You
4. "Oh, I beg you, can I follow?
…oh, I ask you, why not always?" – Lykke Li, I Follow Rivers
5. "You're my end and my beginning…
…even when I lose, I'm winning." – John Legend, All Of Me
6. "Seasons may change, but we won't change. Isn't it sweet how we know that already?
…winter to spring, spring back to fall. Isn't it cool how nothing here changes at all?" – Lana Del Rey, Yosemite
7. "I am a moth who just wants to share your light…
…I'm just an insect trying to get out of the night." – Radiohead, All I Need
8. "You say you're a good girl, I say you're a liar…
…how could such a good girl love a vampire?" – Lil Peep & Lil Tracy, Your Favorite Dress
9. "Like a river flows surely to the sea…
…darling, so it goes… some things are meant to be." – Elvis Presley, Can't Help Falling In Love
10. "Every time I see you, all the rays of the sun are streaming through the waves in your hair…
…and every star in the sky is taking aim at your eyes like a spotlight." – Air Supply, Making Love Out Of Nothing At All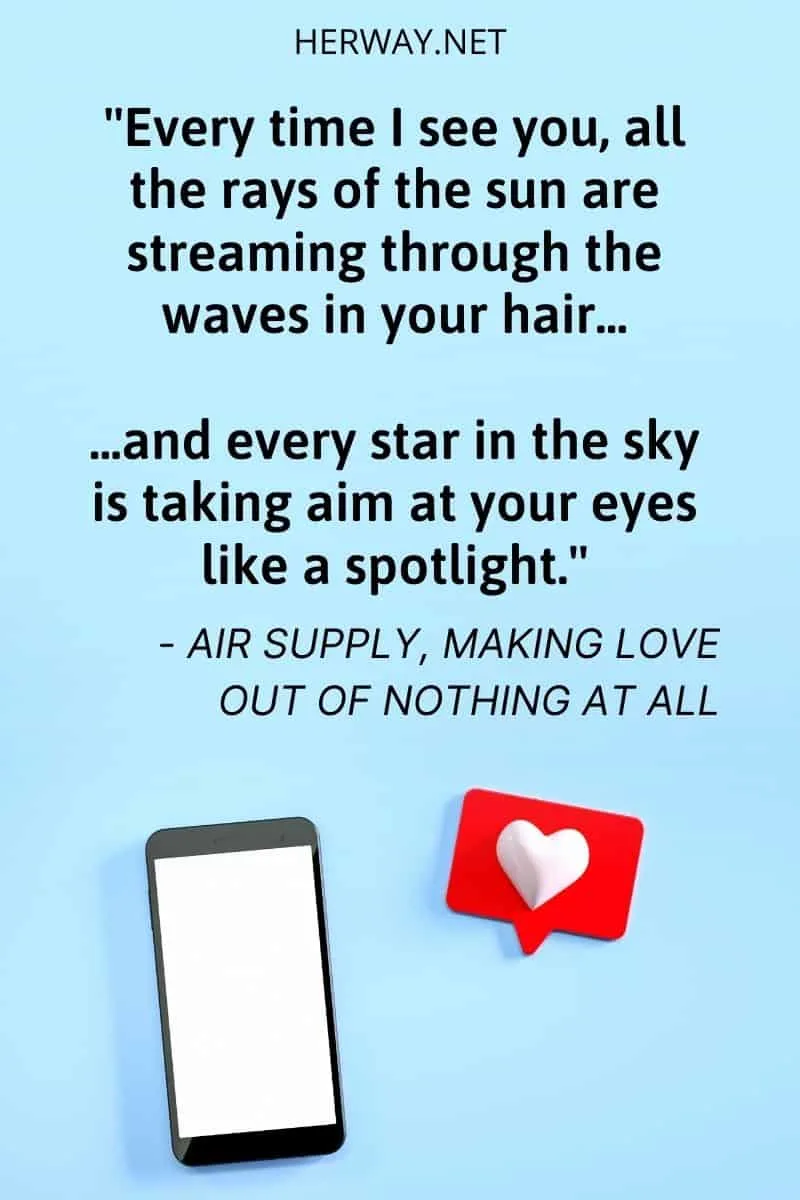 Cute Matching Bios For Couples
You don't need to look any further! Below, you will find cute Instagram bios for you and your significant other to use:
1. "I belong with you…
…you belong with me." – The Lumineers, Ho Hey
2. "A thousand miles down to the sea bed
…I found the place to rest my head." – Florence + the Machine, Never Let Me Go
3. "You are mine…
…and I am yours." – Ygritte, Game Of Thrones
4. "There's wind that blows in from the north…
"…and it says that loving takes this course." – Kath Bloom, Come Here
5. "A million times over…
…I will always choose you." – Unknown
6. "I wanna ride with you…
…I will be your ride." – Unknown
7. "I'd walk through fire for you…
…just let me adore you" – Harry Styles, Adore You
8. "Hold me like you mean it…
…I'm never gonna let you go." – Unknown
9. "You're what I was hoping for…
…all I dreamed of and more." – Unknown
10. "But, on a Wednesday, in a cafe…
…I watched it begin again…" – Taylor Swift, Begin Again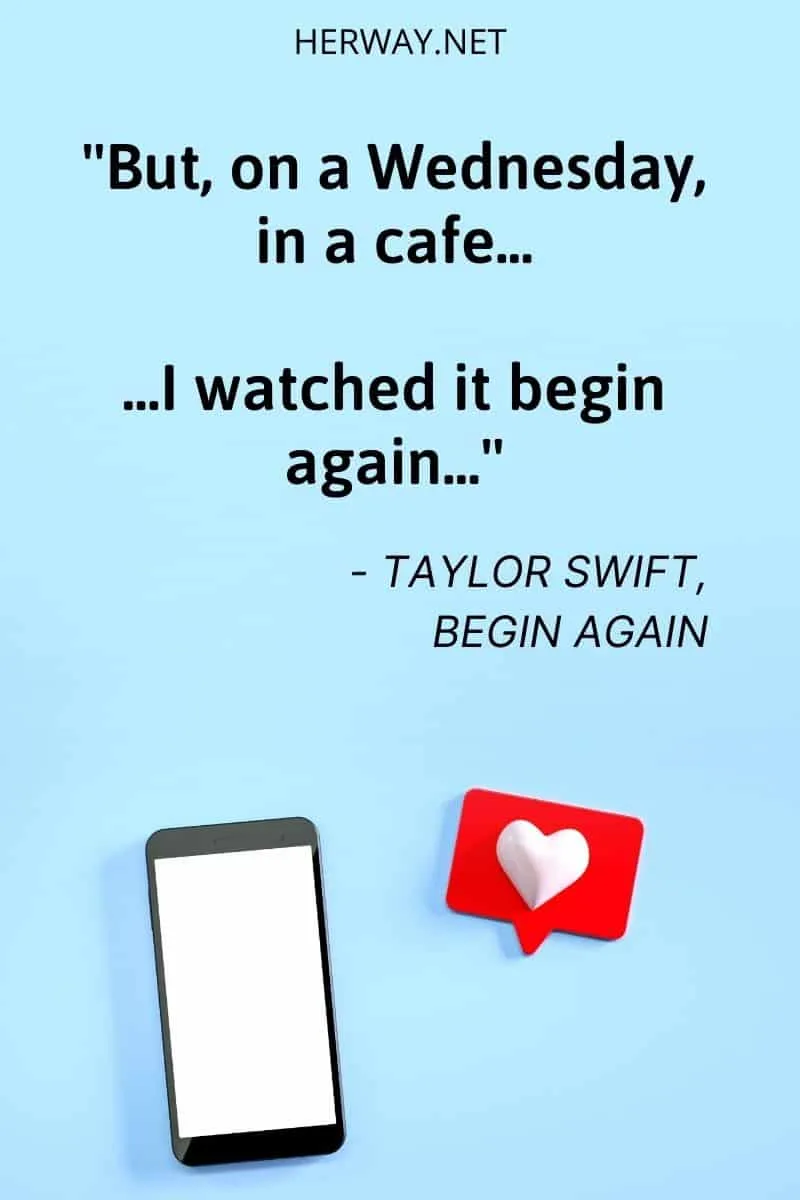 Funny Matching Bios For Couples
If you're looking for the best Instagram bio ideas for couples that will make you laugh, your problem is solved with these funny quotes:
1. "The Quiet One…
…The Loud One." – Unknown
2. "You're the peanut butter to my jelly…
…you're the cheese to my macaroni." – Unknown
3. "Missing my beauty…
…thinking of my beast." – Unknown
4. "But, if you like causing trouble up in hotel rooms…
…and if you like having secret little rendezvous…" – One Direction, Perfect
5. "Sorry, ladies, he's mine…
…sorry gents, she's mine." – Unknown
6. "Prepare for trouble…
…and make it double!" – Unknown
7. "If lost, return to Babe…
…I am Babe." – Unknown
8. "Big spoon…
…little spoon." – Unknown
9. "If you're a bird…
…I'm a bird…" – Noah, The Notebook
10. "Don't go BACON my heart…
…I couldn't if I FRIED!" – Unknown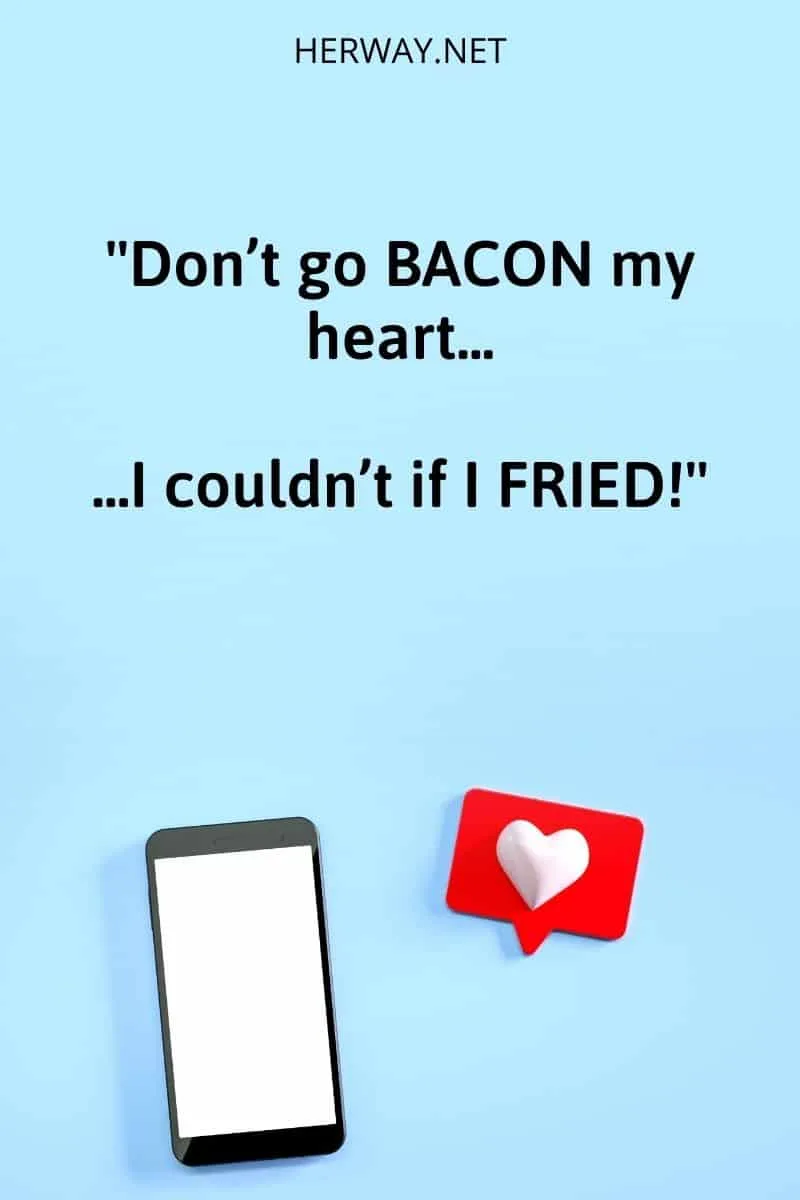 Aesthetic Bios For Couples: Song Lyrics
Yes! I've compiled the perfect list of the best couple love songs for you and your twin flame to use. Here it is:
1. "We fell in love in October. That's why I love fall…
…looking at the stars, admiring from afar…" – Girl In Red, We Fell In Love In October
2. "I got faith in you and I…
…so, put your pretty little hand in mine." –Miguel, Sure Thing
3. "Hot summer days, rock and roll, the way you'd play for me at your show…
…and all the ways I got to know your pretty face and electric soul." – Lana Del Rey, Young & Beautiful
4. "I wanna live with you, even when we're ghosts…
…'cause you were always there for me when I needed you most." – James Arthur, Say You Won't Let Go
5. "Somethin' 'bout you makes me feel like a dangerous woman…
…somethin' 'bout you makes me wanna do things that I shouldn't." – Ariana Grande, Dangerous Woman
6. "If you like your coffee hot, let me be your coffee pot…
…you call the shots, babe. I just wanna be yours." – Arctic Monkeys, I Wanna Be Yours
7. "All of the stars, you make them shine like they were ours…
…ain't nobody in the world but you and I." – John Legend, You & I
8. "I like shiny things, but I'd marry you with paper rings…
…darling, you're the one I want. In paper rings, in picture frames, in dirty dreams…" – Taylor Swift, Paper Rings
9. "I was made for lovin you, baby…
…you were made for lovin' me." – Kiss, I Was Made For Lovin' You
10. "You got me and I could not defend it. I tried, but I had to surrender…
…your style got me under the spell, oh. Let me no other choice but to get down." – Jennifer Lopez & Lil Wayne, I'm Into You
See also: The Top 25 Romantic Love Songs To Dedicate To Your Lover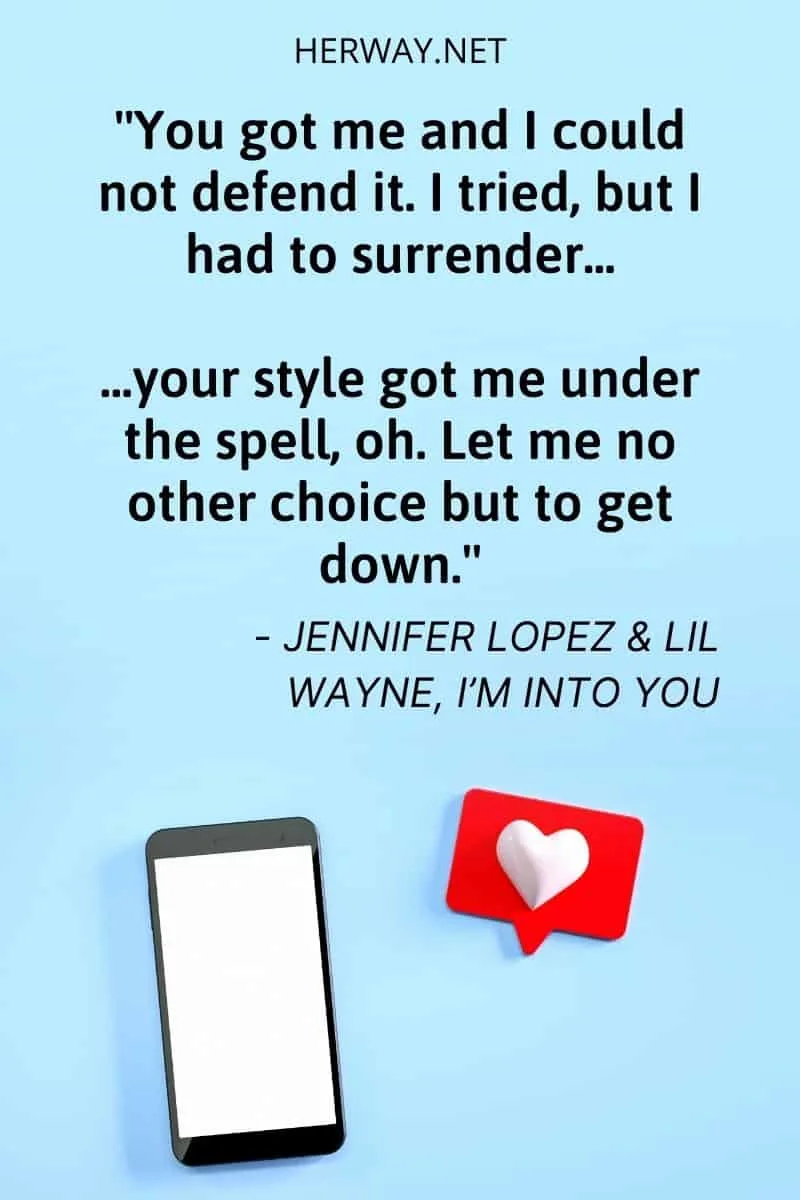 Matching Insta Bios From Anime
If you're a fellow weeb looking for some good Instagram bios from anime, check out the following quotes:
1. "I want to be with you. From now on, I want to spend all and every single one of my days until I die with you and only you." – Naruto Uzumaki, Naruto
2. "Even if I lose this feeling, I'm sure I'll just fall in love with you all over again." – Syaoran Li, Cardcaptor Sakura
3. "I'll make you so in love with me that every time our lips touch, you'll die a little death." – Ai Yazawa, Nana
4. "The moment you find the courage to give up your life for someone… would be the moment you understand love." – Kenshin Himura, Rurouni Kenshin
5. "No matter which love line, what time, or where I am, I will always love you. I'll say it one more time, I love you." – Rintarou Okabe, Steins; Gate
6. "I was dead until the moment I met you. I was a powerless corpse pretending to be alive. Living without power, without the ability to change my course, was bound to a slow death." – Lelouch Lamperouge, Code Geass
7. "I'll always be by your side, just like the wind that flows through your hair." – Yagami Kazuma, Kaze no Stigma
8. "It's equivalent exchange! I'll give you half my life, so you give me half of yours!" – Edward Elric, Full Metal Alchemist
9. "It was like you brought color to my life. You changed my life all by yourself." – Sawaka Kuronuma, Reaching You
10. "You're not alone. We are partners. If you are a witch, then I'll become a warlock." – Lelouch Lamperouge, Code Geass
See also: 75 Best Love Quotes From Movies Of All Time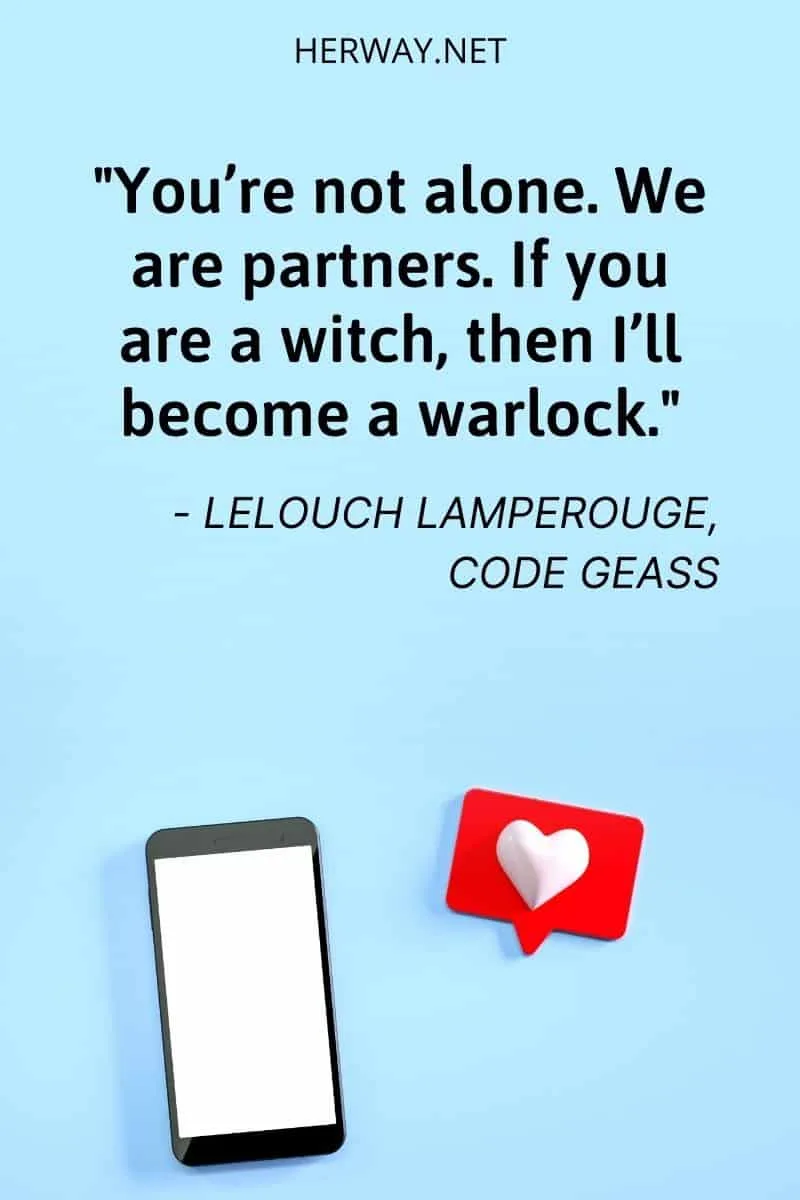 Cutest Matching Instagram Bio Quotes For Couples
Are you looking for the perfect love quote? Hopefully, you'll find the cute couple bio idea you've had in mind below:
1. "I would rather share one lifetime with you than face all the ages of this world alone." – J. R. R. Tolkien, Lord of the Rings
2. "It was a million tiny little things like that. When you added them all up, they meant we were supposed to be together." – Sam Baldwin, Sleepless in Seattle
3. "When you realize you want to spend the rest of your life with somebody, you want the rest of your life to start as soon as possible." – Harry Burns, When Harry Met Sally
4. "If I had a flower every time I thought of you, I could walk in my garden forever." – Alfred Tennyson
5. "You meet thousands of people and none of them really touch you. And, then you meet one person and your life is changed forever." – Jamie Randall, Love & Other Drugs
6. "Love is totally nonsensical. But, we have to keep doing it or else we're lost and love is dead, and humanity should just pack it in because love is the best thing we do." – Ted, Mosby, How I Met Your Mother
7. "I vow to fiercely love you in all your forms, now and forever. I promise to never forget that this is a once-in-a-lifetime love. I vow to love you, and no matter what challenges might carry us apart, we will always find a way back to each other." – Leo, The Vow
8. "You are my heart, my life, my one and only thought." – Arthur Conan Doyle, The White Company
9. "Love does not consist of gazing at each other, but in looking outward together in the same direction." – Antoine de Saint-Exupéry, Airman's Odyssey
10. "You don't love someone because they're perfect; you love them in spite of the fact that they're not." – Jodi Picoult, My Sister's Keeper
See also: 110 Most Powerful Marriage Quotes To Honor This Sacred Bond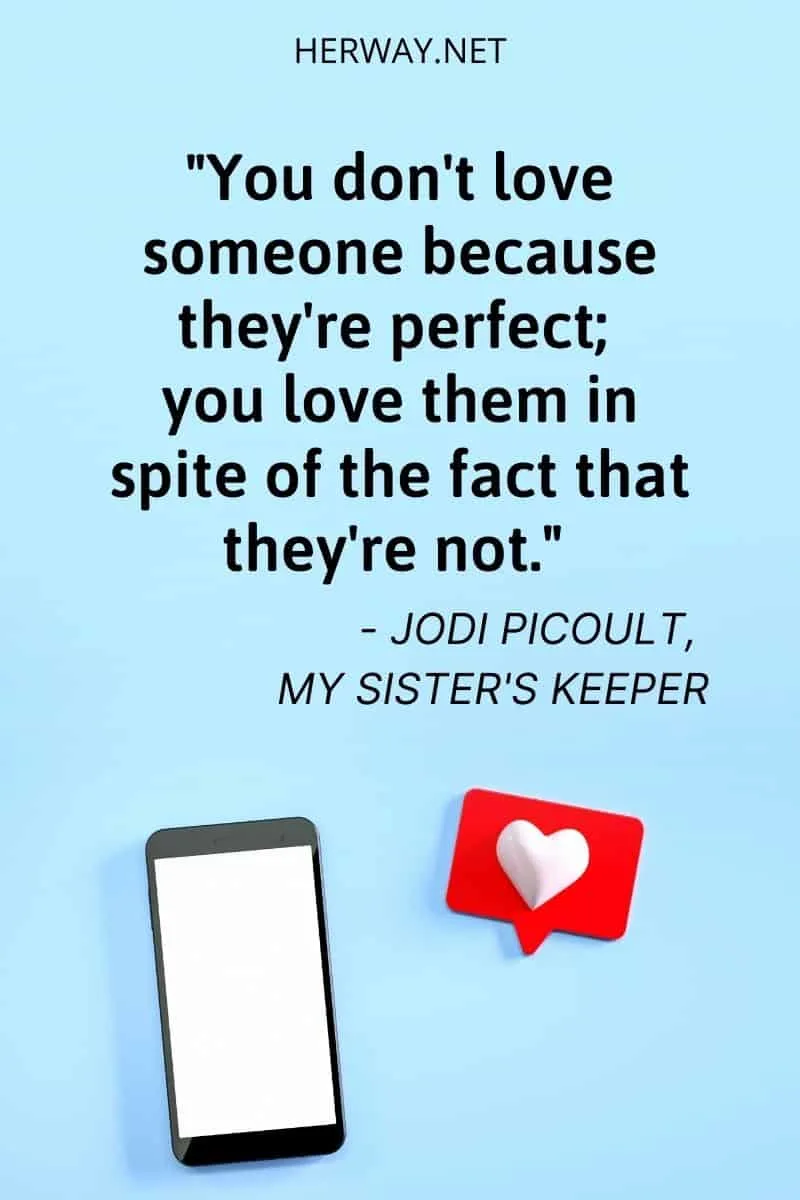 Matching Bios For Couples On TikTok
If you have a couples TikTok account, here is a romantic list of couple quotes that will melt your heart:
1. "But, when it hurts, I can make it better…
…girl, if it works, it's gonna be forever." – Jeremih, Love Don't Change
2. "If the whole world was watching…
…I'd still dance with you." – Niall Horan, This Town
3. "Pardon the way that I stare. There's nothing else to compare…
…the sight of you leaves me weak. There are no words left to speak." – Frankie Valli, Can't Take My Eyes Off You
4. "I wanna be there with you…
…I really do be missing you…" – Jhené Aiko, Promises
5. "You're the light; you're the night. You're the color of my blood…
…you're the cure; you're the pain. You're the only thing I wanna touch." – Ellie Goulding, Love Me Like You Do
6. "I'll be your baby on a Sunday. Oh, why don't we get out of town?
…call me your baby on the same wave. Oh, no, no, there's no slowin' down." – Katy Perry, Harleys In Hawaii
7. "I don't wanna lose you now…
…I'm lookin' right at the other half of me." – Justin Timberlake, Mirrors
8. "Well, my boyfriend's in a band. He plays guitar while I sing Lou Reed…
…I've got feathers in my hair. I get down to Beat poetry." – Lana Del Rey, Brooklyn Baby
9. "Baby, when I ride, I wanna ride for you…
…and baby, when I die, I wanna die for you." – Kodak Black, Don't Wanna Breathe
10. "I can see my baby swinging. His Parliament's on fire and his hands are up…
…on the balcony and I'm singing. Ooh baby, ooh baby, I'm in love." – Lana Del Rey, West Coast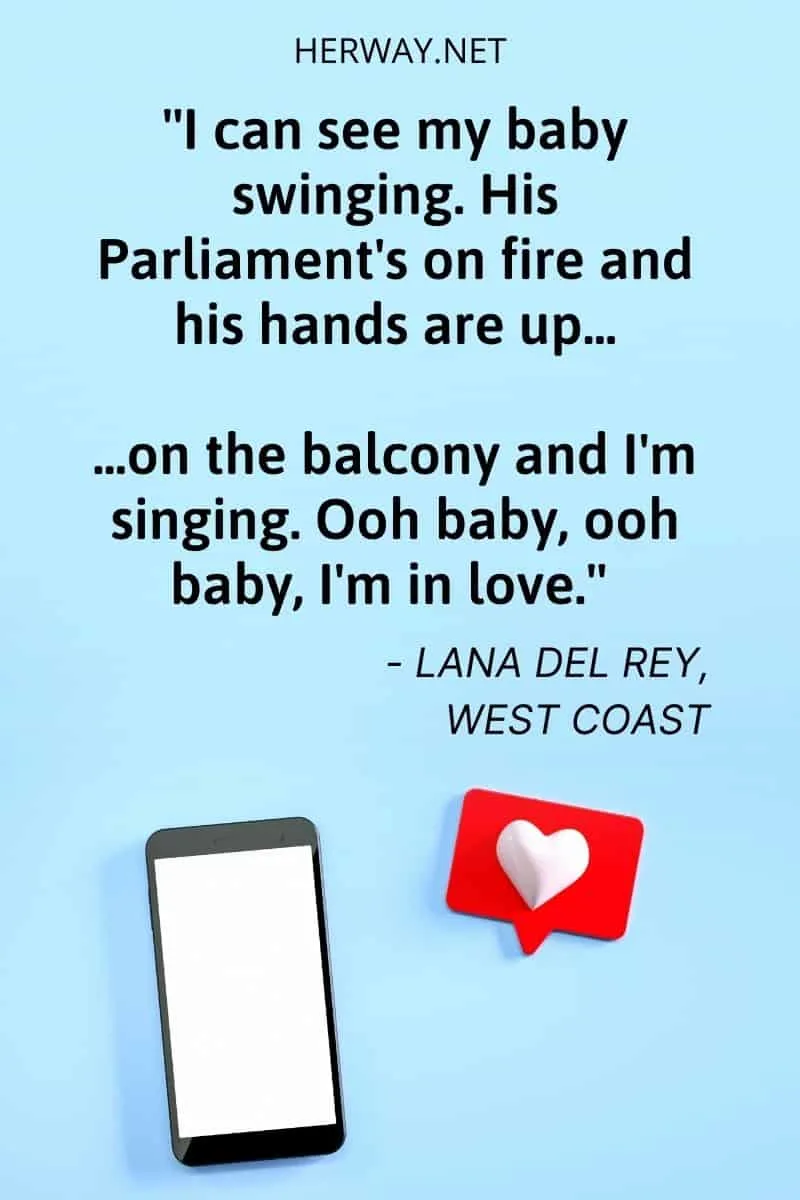 Perfect Instagram Captions For Your Pics
I'm in a very good mood today, so here's a bonus list of the perfect Instagram captions for your selfies:
1. "Love you today. Love you tomorrow. Love you forever."
2. "You stole my heart, but I guess you can keep it."
3. "Together is my favorite place to be."
4. "You're the apple of my eye."
5. "Home is wherever I'm with you."
6. "Love is talking to you even before my first cup of coffee."
7. "My favorite fairytale is our love story."
See also: 205 Best Light Captions For Instagram
Cute Instagram Captions For Couples
Looking for the perfect matching couple captions? Keep reading and you'll find them!
1. "Can you feel the love tonight?
…the peace the evening brings." – Walt Disney Records, Can You Feel The Love Tonight
2. "Look at the sky tonight…
…all of the stars have a reason." – Lil PEEP, Star Shopping
3. "Dark jeans and your Nikes, look at you…
…oh, damn, never seen that color blue. Just think of the fun things we could do." – Taylor Swift, Delicate
4. "What's mine is yours to leave or take…
…what's mine is yours to make your own." – The Fray, Look After You
5. "Because when the sun shines, we'll shine together…
…told you I'd be here forever." – Rihana, Umbrella
6. "There's nobody here; just us together…
…keepin' me hot like July forever…" – Lana Del Rey, Lust For Life
7. "Shot me out of the sky…
…you're my kryptonite." – One Direction, One Thing
8. "I love watching the night sky…
…the stars remind me of you." – Unknown
9. "I have loved you for a thousand years…
…I'll love you for a thousand more!" – Christina Perri, A Thousand Years
10. "If you fall, I will catch you. I'll be waiting…
…Time after time." – Cyndi Lauper, Time After Time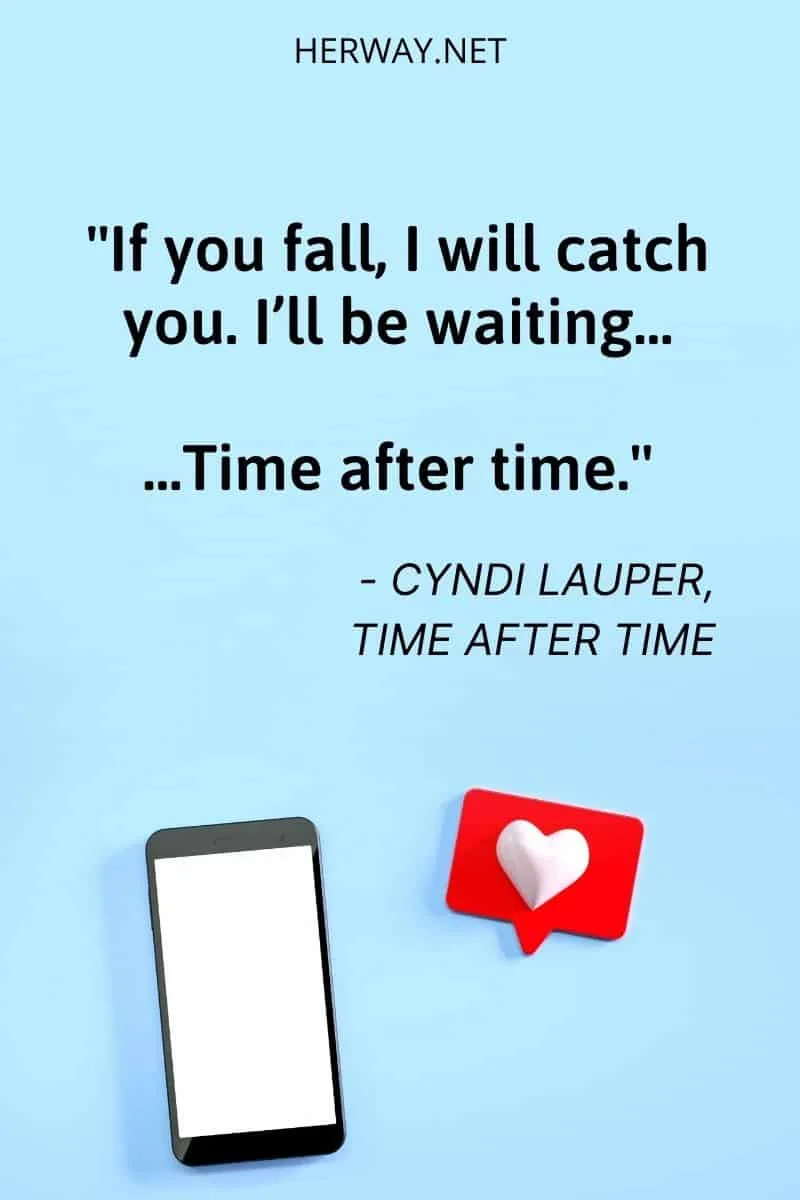 How To Write Your Own Matching Bios For Couples
It's very easy. Just pick something that means a lot to the both of you.
If you're a romantic, it can be something connected to the day you met for the first time. Maybe there used to be a phrase you kept repeating to each other. Maybe it's just an emoji.
Or, if you're more the fun type, just pay attention to your daily conversations. There has to be an inside joke that you both often use.
Either way, when you choose something personal, the bio will be original, and it could also strengthen your relationship even more!
If you can't think of something right now, relax for a bit. It'll come to you when you least expect it… probably during a conversation with your loved one.
All In All
Among all these matching bios for couples, I hope you've found the perfect one! Feel free to use it. You can show it to your bestie as well. I'm sure he/she will be thrilled!
Use this latest trend to spread love. After all, if you love someone that much, why not show the world how deep your love is?