I get it. Ending your marriage, regardless of how bad it is, is brutal. In fact, divorce is one of the saddest things you can go through. This is why most people try to have a divorce party to gain the momentum for a fresh start.
Here are a few divorce party ideas you can try out yourself and make it into a celebration. The theme, decorations, and planning are all up to you and your choices. Don't forget. This party is about happiness, not sadness.
The party can be a formal event, like a dinner party or cocktail party, or an informal gathering, like a barbeque.
The divorce party is an American invention that became popular in the 1990s. It has been described as a way for couples to deal with their divorces in an upbeat way.
15 Best Divorce Party Ideas Anyone Can Plan
Here are some of my favorite divorce party ideas for those who said "I do" and regretted it:
1. Welcome your new chapter
Your divorce is a new chapter in your life, and you should try to see it as such. You have the opportunity to start afresh and create a new life for yourself.
This can be an exciting prospect if you let it and are not stuck in the grieving process. This is why your breakup party can be a party that welcomes the new chapter of your life you are facing.
2. Movie night
A movie night party is a great way to spend time with friends and family, even without the divorce. You can invite over your friends to watch a movie, and it can be unofficial.
Decide on the type of food and drinks you want to serve during the party. Choose empowering movies that also have some powerful divorce quotes.
3. Cocktail night
Now, this is one of the best divorce party ideas for an ex-wife. Is there a better way to celebrate your divorce than with the perfect cocktail? I don't think so.
Try to name your cocktails after your ex or divorce to keep things on a divorce theme. Make sure you get matching divorce party t-shirts for this occasion as well.
4. Lemon flavor
When life gives you lemons, make lemonade. Or that's what they say when it's time to rise. That's why one of the best divorce party decoration ideas is just that: lemons.
Make lemons the signature flavor of the party, choose yellow party decorations and cake. To go with it, the best divorce party game ideas are making lemon cocktails and fishing for lemons.
5. Beyonce night
Oh, is there a better playlist than Queen B's Lemonade for a breakup or divorce? I mean, when Jay Z cheated on her, what did the rest of us expect?
In any case, a Beyonce-themed girl's night is one of the most fun ideas for a divorce party. Get party favors from Etsy with her picture or music on it, and vibe along to those true verses of one of the greatest breakup anthems.
6. Western style
This is one of the best divorce party ideas if you are glad to be moving on. Wish yourself happy and lucky trails and say yeehaw.
The guests can dress up in cowboy hats, boots, and bandanas. They can also wear their favorite country music T-shirts or cowboy boots. Guests can play many different party games like horseshoes or shooting at targets with a BB gun.
7. Anti-wedding
If you're bitter about your divorce, why not make this one of those divorce party themes where everything is anti-wedding?
You get a black wedding dress, don't eat any cake, and dance to breakup music. If I get a divorce, I'd definitely choose this theme.
8. Divorce cake party
For this one, you will need a party planner because you will need a lot of cake. You can make this party all about cake and order custom cake toppers that only feature the bride.
Regardless of whether it's ice cream or cake, we all know it's the best remedy for a breakup. This food heals your sad soul.
9. Feminine energy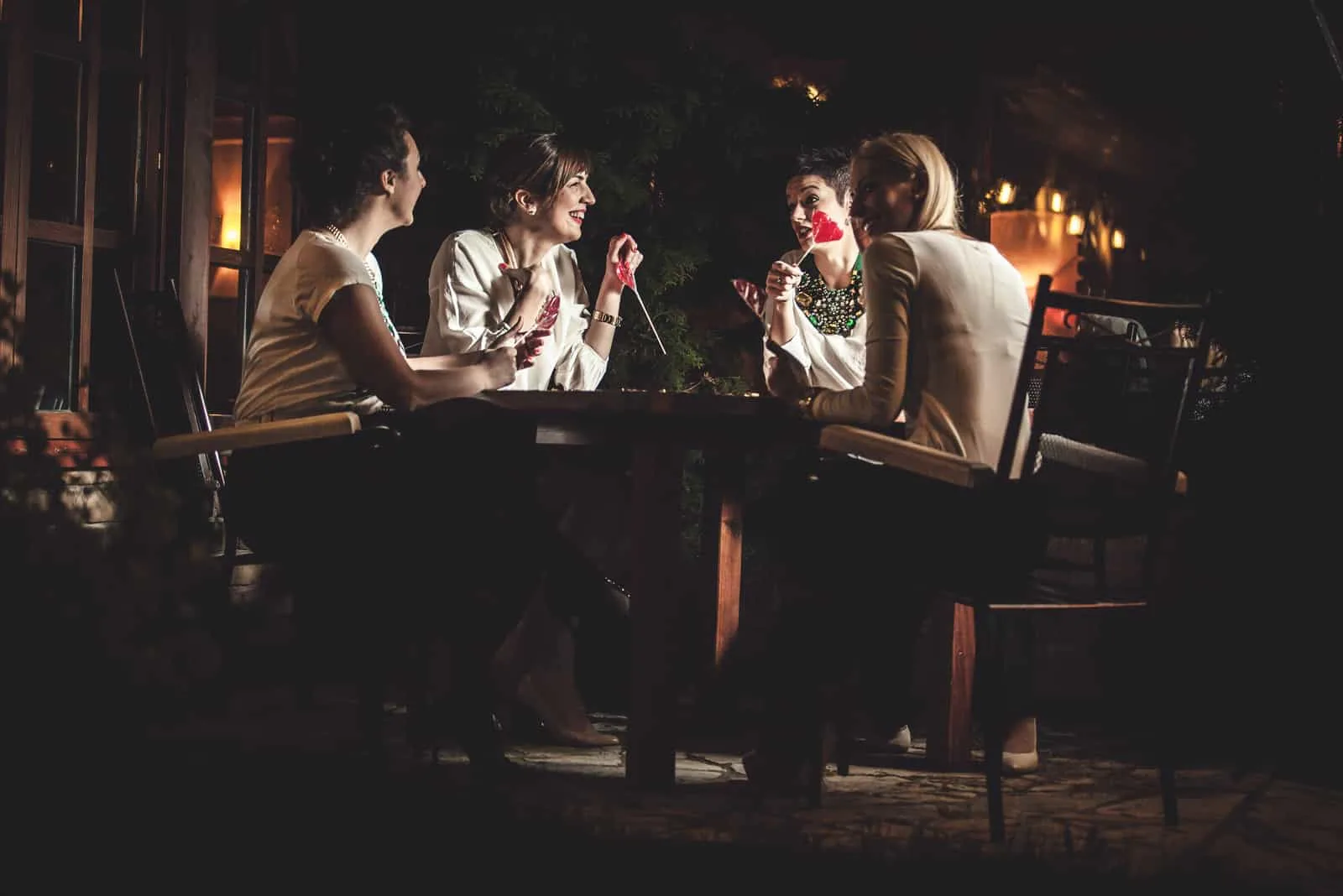 Embrace your divine feminine energy after a breakup or divorce and know who you are. A feminine energy party is a celebration of the feminine side of life.
It is a time to honor the goddess within and celebrate women's power. In the end, you can use this energy to attract the right man.
10. Keep it simple
Does your partner not even know you are divorcing them because you caught them cheating? Then you need to mask your divorce party as a birthday party.
Of course, to get even, say you're getting facials with the girls, but instead, go celebrate yourself. In any case, this is as secretive as the divorce papers.
11. Karaoke party
A karaoke party theme is an excellent idea for a divorce party. It's an opportunity to have fun and celebrate the end of a marriage.
The first step is choosing the songs you want to play at the party. You can use popular songs from during your marriage or choose an artist whose songs represent your feelings about the divorce, like Taylor Swift.
12. Piñata party
Piñata parties are a great way to celebrate the end of a marriage. They are also a great way to get rid of all the anger and frustration you have been feeling.
A piñata is usually filled with candy, toys, and other goodies that people can take home with them. The best part is that you can mold a piñata in the form of a bride or groom and make the party even more fun.
13. Tiara party
Remember when you used to play around with your best friend and pretend you were princesses?
This will remind you of the kid inside. The tiara party theme is perfect for those who want a more lighthearted celebration of their divorce.
14. Love in a wine glass
Wine-themed divorce parties can be as simple as serving wine and cheese, or they can be more elaborate with different wines and other divorce party food ideas that are associated with the theme.
In any case, wine is the best way to drown your sorrows with your friends. Of course, don't overdo it and call your ex.
15. Positive intentions
I know this might sound weird at first, but this party is one of the most simple but mindful divorce party ideas when you think about it.
The point is that you set positive intentions and use manifestation techniques to get them to work for you in your fresh start. You can gather a small group of friends and tell each other what you're grateful for.
Divorce Party Ideas: How To Throw And Plan A Celebration Of You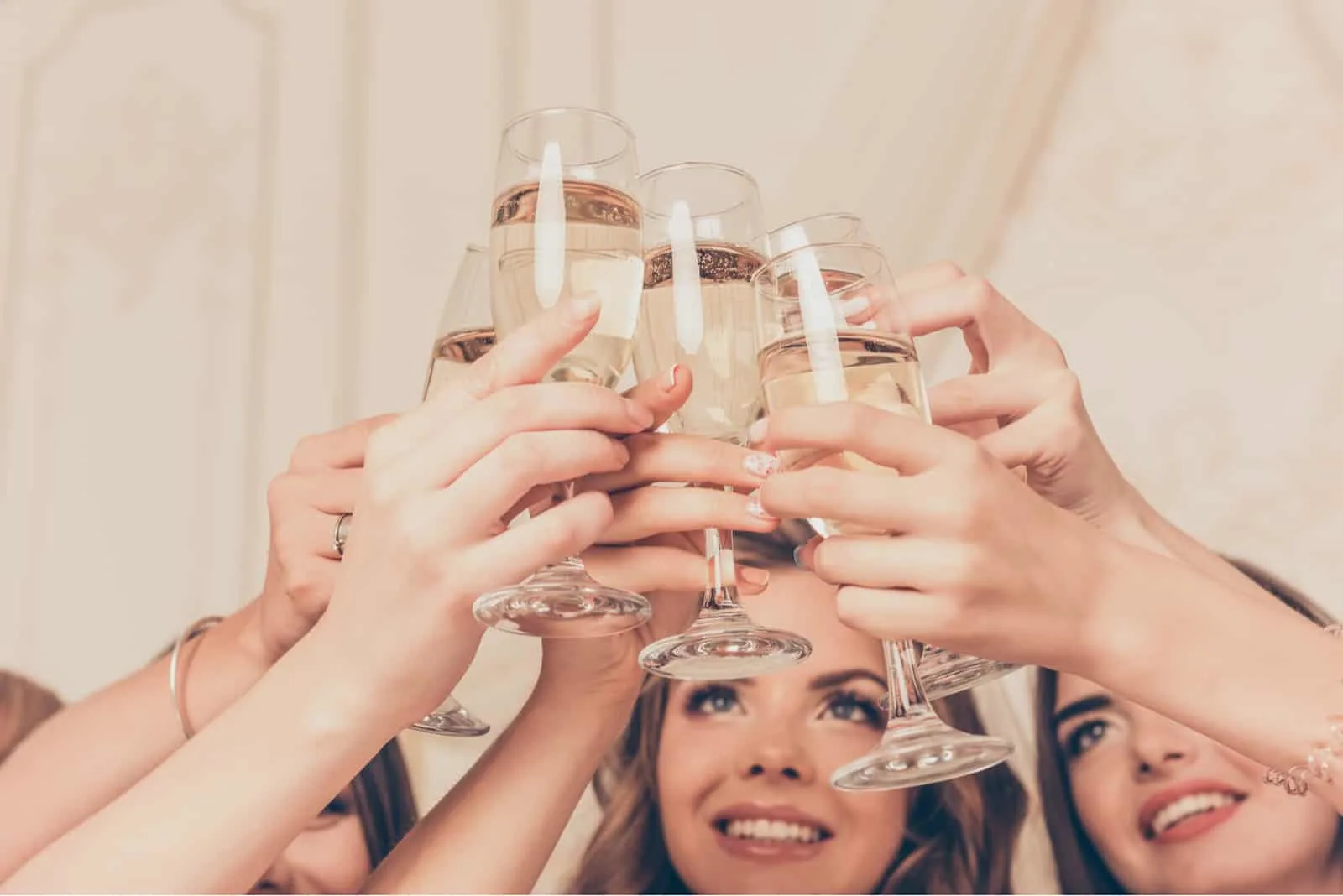 I know this concept might seem strange at first. You feel nothing like pampering or wearing a wedding dress while playing party games in this post-divorce period.
It also might be that your best friend put you up to it. But believe me. You need to trust them and make your divorce celebration seem like a bachelorette party. Throw that wedding ring away, gather your close friends, and resent your ex-husband or wife in a group.
What is a divorce party? A divorce party is a party that is thrown for someone who is getting divorced. It is usually thrown by the ex, but friends and family can also throw it.
The idea behind a divorce party is to celebrate the end of a marriage and help people move on with their lives. The idea of throwing a divorce party may seem strange, but it can actually be very therapeutic for those involved.
In recent years, more people have been throwing divorce parties to celebrate their divorces and to help them move on from their marriages. I believe you need a new chapter, and this party is your way of moving on.
Are Divorce Parties The Same As Bachelor Parties?
They are not the same. A bachelor party is traditionally a party that takes place before the groom's marriage and is usually a celebration with close friends and family. It can be organized by the groom or his friends. The same goes for bachelorette parties.
In contrast, divorce parties are typically held by a divorced woman and man to mark their independence from their ex-husband or wife and celebrate the end of their marriage.
So, divorce parties are not the same as a bachelorette party and a baby shower because they include divorce papers.
Divorce parties can be celebrated in many ways, but it's common for divorced women to wear white at these parties as a way to symbolize the painless end of their marriages.
Party Like Your Divorce Is Final!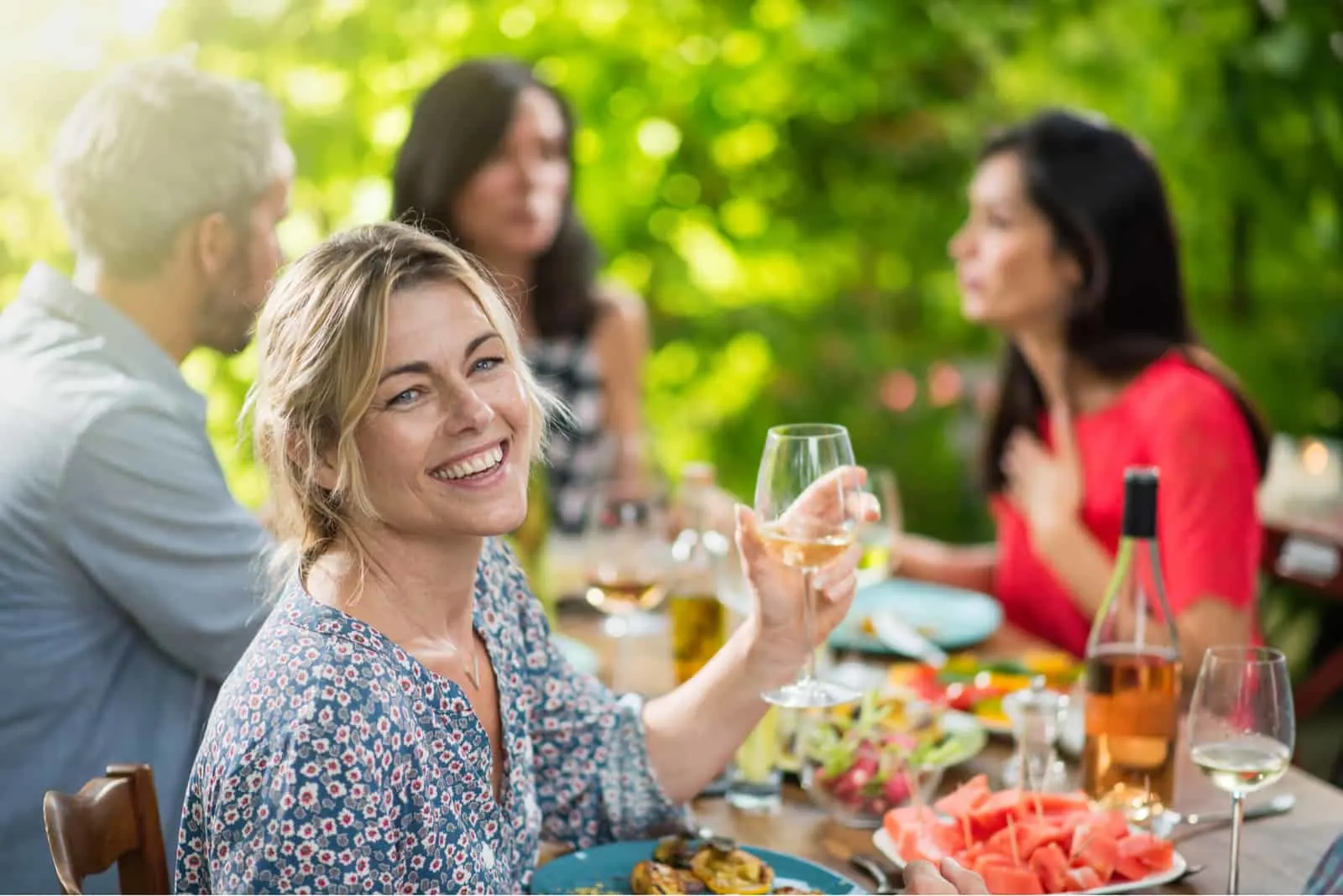 You've seen it all. You went from cake toppers and hiring a party planning service for your wedding to becoming a single person. You should pat yourself on the back because you've been through a lot.
Divorce is not easy, trust me. It would help if you celebrated what you've been through. Party decorations aside, you need time to honor who you are now.
This is what my article has been trying to tell you all along. Yes, we might have talked about divorce party ideas, but the bigger picture is that this is a time when you need to celebrate yourself and enjoy your life the way it is.