You are planning a friendly get-together but you've run out of ideas of how to make this evening special and worth remembering? Well, you've come to the right place.
I'm sure you've already heard about the 'never have I ever' social game. It is a game in which you and your friends respond to a set of possibly tricky and embarrassing questions about the things you've never done in your life. But whoever has done the thing described in the question has to do a certain task or a dare.
You've probably played this game before, presumingly while you were in your teen years.
And you've done it 'the regular way', in which you answered clean 'never have I ever' questions such as if you ever cheated on a test, if you ever traveled by plane or if you have ever taken part in a talent show.
But now you are older and the rules have changed.
This time, we'll spice things up a little bit and make this game more interesting and different. This time, we'll put the focus on your sexual habits, ultimate sexual fantasies and wildest experiences in bed, which you wouldn't normally be comfortable talking about.
And that is not the only thing which makes this game unique. You can also turn it into a drinking game and have some extra fun.
Whenever you've done something that is mentioned in the question, you have to take a shot of alcohol and before you know it, you'll be wasted and more willing to answer even the dirtiest of questions.
If you don't want to get drunk, there are other variations of this game as well. You and your friends can agree to take off items of clothing one by one whenever you've done something others haven't.
Whoever keeps the most clothes on or remains sober when you guys run out of questions is the winner.
If you want to avoid drinking or stripping, you can instead tell a detailed story about your experience related to the question. Who was it with? When did it happen? How was it?
The only condition for this game to be a true success is for every player to be really honest about answering all the questions, no matter how kinky they might get. Don't forget that you are among friends and that each one of them has a deep secret to share with the group.
So, here you have the best and the kinkiest compilation of 150 not-so-clean 'never have I ever' questions which will without a doubt spice up any boring night.
Just be careful who you play it with because trust me—most of these questions are extremely personal.
Have fun and let the games begin!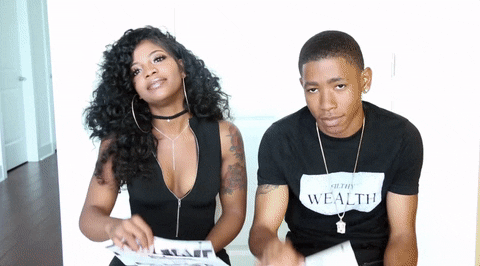 Never have I ever played a kinky 'never have I ever' game
Never have I ever made out with a person of the same sex
Never have I ever fantasized about sleeping with someone of the same sex
Never have I ever had a celebrity crush
Never have I ever cheated on my partner
Never have I ever been in a threesome
Never have I ever felt ashamed during sex
Never have I ever watched porn
Never have I ever had an injury caused by sex
Never have I ever stripped naked for money
Never have I ever slept with someone to acquire some kind of personal gain
Never have I ever fantasized about watching my partner having sex with someone else
Never have I ever been cheated on
Never have I ever sent someone my naked picture(s)
Never have I ever got someone's dirty pics
Never have I ever imagined having sex with one of my friends
Never have I ever masturbated
Never have I ever been attracted to one of my teachers
Never have I ever slept with one of my teachers
Never have I ever had a wet dream
Never have I ever had sex in a public place
Never have I ever got caught having sex by someone else
Never have I ever slept with my boss
Never have I ever had car sex
Never have I ever had sex with one of my friends
Never have I ever masturbated together with a friend
Never have I ever tasted myself
Never have I made out in the back of a taxi
Never have I ever given oral sex
Never have I ever recieved oral sex
Never have I ever watched someone else having sex with or without them knowing it
Never have I ever had sex while I was on my period (or my partner was)
Never have I ever had anal sex
Never have I ever been fingered or fingered someone
Never have I ever walked in on my parents doing it
Never have I ever made out in a car on a red light
Never have I ever been fisted
Never have I ever sexted
Never have I ever had sex in the ocean
Never have I ever gone to a nudist beach
Never have I ever had sex in a public pool
Never have I ever had a one-night stand
Never have I ever slept with a complete stranger
Never have I ever had a no strings attached relationship
Never have I ever slept with someone way older than me
Never have I ever slept with someone way younger than me
Never have I ever tried BDSM
Never have I ever been a person someone cheated on their partner with
Never have I ever read a porn story
Never have I ever been to a swinger's club
Never have I ever had group sex
Never have I ever had an emotional affair
Never have I ever worn sexy underwear
Never have I ever gone to a sex shop
Never have I ever played with a sex toy
Never have I ever had more than one sexual partner at the same time
Never have I ever had sex while I was drunk
Never have I ever had sex while I was high
Never have I ever filmed a sex tape of me doing it
Never have I ever slept with someone I didn't like
Never have I ever been someone's booty call
Never have I ever used someone just to get in their pants
Never have I ever lied about my sexual experience or history
Never have I ever had sex while someone else was in the room
Never have I ever had sex on the washing machine
Never have I ever had sex while standing against the wall
Never have I ever had sex with someone whose name I didn't know
Never have I ever got a person drunk or high just so they would sleep with me
Never have I ever pleased myself while someone was watching
Never have I ever had sex in the shower
Never have I ever had morning sex
Never have I ever filmed myself while masturbating
Never have I ever had any type of sex while I was driving (or the other person was)
Never have I ever slept with someone while I was unshaved
Never have I ever had sex while one of us was blindfolded
Never have I ever talked dirty
Never have I ever turned my back on my partner who wanted to cuddle after sex
Never have I ever moaned or screamed during sex
Never have I ever had a noise complaint because of being too loud during sex
Never have I ever been turned on by something weird
Never have I ever left someone because the sex was bad
Never have I ever felt guilty for sleeping with someone or for doing something during sex
Never have I ever gone skinny-dipping
Never have I ever tried the 69 position
Never have I ever spent an entire night having wild sex
Never have I ever done something in bed which I didn't want to do just to please the other person
Never have I ever had sex in a hotel
Never have I ever been on a walk of shame
Never have I ever watched porn with another person
Never have I ever made out in the movies
Never have I ever had rough sex
Never have I ever used something that wasn't meant to be a sex toy, as a sex toy
Never have I ever had phone sex
Never have I ever had Skype sex
Never have I ever been sexually attracted to my friend's partner
Never have I ever been in a porn movie theater
Never have I ever been to a gay club
Never have I ever slept with more than one person on the same day
Never have I ever imagined a person while having sex with someone else
Never have I ever gone to a sex therapist
Never have I ever had sex outdoors
Never have I ever called a sex hotline
Never have I ever gone out without my panties on
Never have I ever questioned my sexuality
Never have I ever been to a strip club
Never have I ever taken a naked selfie
Never have I ever slept with someone who was married
Never have I ever flashed someone
Never have I ever shaved my partner's pubic hair
Never have I ever had sex with someone without kissing them
Never have I ever had a quickie
Never have I ever had sex while I was on drugs
Never have I ever heard my neighbours having sex
Never have I ever had sex with anyone sitting in this room
Never have I ever farted during sex
Never have I ever got my butt licked or fingered
Never have I ever lied about my age just to get laid
Never have I ever got paid for sex
Never have I ever paid for sex
Never have I ever fallen asleep during sex
Never have I ever role-played during sex
Never have I ever eaten food such as pieces of candy out of someone's body
Never have I ever partaken in strip poker
Never have I ever backed out during sex
Never have I ever fantasized about doing it with a friend's parent
Never have I ever sneaked out on someone after sex
Never have I ever had an STD or an STD scare
Never have I ever had a pregnancy scare
Never have I ever had a foot fetish or been with someone who had a foot fetish
Never have I ever slept with someone while a family member was in the same house
Never have I ever described my sexual experiences in details to someone
Never have I ever had sex with someone right after I've met them
Never have I ever used a lubricant
Never have I ever slept with someone without any type of protection
Never have I ever been told that I should improve my sex moves
Never have I ever done it in an elevator
Never have I ever lied to someone that I loved them just so I could sleep with them
Never have I ever been slapped or slapped another person during sex
Never have I ever called someone by a different name during sex
Never have I ever slept naked
Never have I ever slept with someone I met on Tinder
Never have I ever had a friend with benefits
Never have I ever slept with a friend's sibling or wanted to sleep with them
Never have I ever had sex with a celebrity just because they were famous
Never have I ever smoked a cigarette after sex
Never have I ever had sex in the workplace
Never have I ever regretted sleeping with someone
Never have I ever had sex with one of my exes after we had broken up
Never have I ever had sex in the last 7 days
Never have I ever had a sexual fantasy about someone playing this game with me right now