Most people say that real-life truly begins in your 20s. So, when your loved one turns 20, it's a really special occasion that deserves to be celebrated properly.
Now, besides celebrating it with them and buying them a nice birthday gift, you'll probably want to write something special on their birthday card too.
And I know for a fact that many of us aren't too good with words, so that's why I've compiled this list of the most unique, inspirational, and touching happy 20th birthday wishes.
Whether it's your son, daughter, friend, or partner, these messages below are the best way to wish them a prosperous and exciting entrance into a new decade of life.
The Best Happy 20th Birthday Quotes And Wishes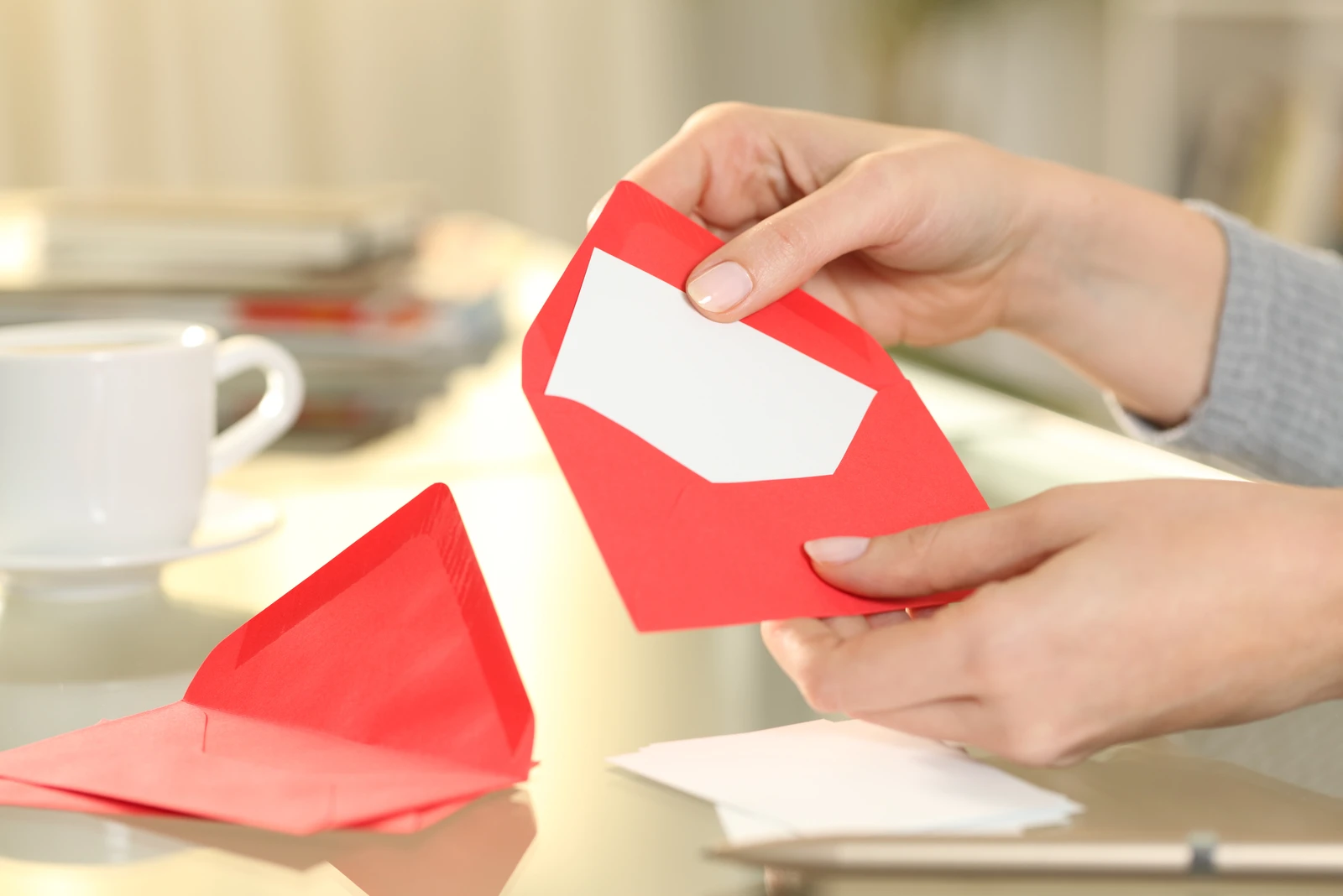 1. Happy 20th birthday!! I want to wish you a perfect life that will satisfy your expectations. Enjoy life to the fullest and have a wonderful birthday party.
2. It's hard to believe you're already in your 20s. I hope the next 10 years turn out to be the best decade of your life. Happy 20th birthday!
3. If you feel warm all of a sudden, it's because you have so many near and dear friends toasting you being around for 20 years of life and having the best birthday imaginable!
4. Being 20 years old means that your life adventures have just begun! Can't wait to see how blessed you are going to be for your birthday and the next ones as well. Happy 20th birthday!
5. It's time to kiss 19 goodbye and welcome 20. Enjoy each and every minute of this day, darling. You deserve to have a good time.
6. May you only know greater joy and greater peace of mind as you navigate the twenty-somethings. Happy 20th birthday!
7. May you enjoy each and every moment of this special day, your 20th birthday. You deserve it. Now tell yourself that and celebrate!
8. Do you think you're all special just because you have 20 candles on your cake this year? Uhm, I have news for you – you're special every day.
9. May you live to 120, and may the last voice you hear be mine. Happy 20th birthday!
10. Happy 20th birthday! May you live this year just as you planned and hoped for, and may this 20th birthday bring you even more than you ever expected!
11. Cheers to 20 beautiful years of existence, my dear! I wish you a rocking 20th birthday celebration.
12. Happy birthday! May you enjoy, at the very least, 20 incredible blessings on your 20th birthday, starting with happiness, health, and prosperity.
13. Happy 20th birthday! How does it feel to end your teenage years and step into your 20's? Starting to feel old yet? Don't be! Life is just starting for you!
14. Welcome to the first day of life in your twenties. The real pleasures of life begin from this age. Enjoy it to the max. Happy twentieth birthday.
15. Happy 20th birthday! Congrats! You survived your teens. Now it's time to thrive in your 20s.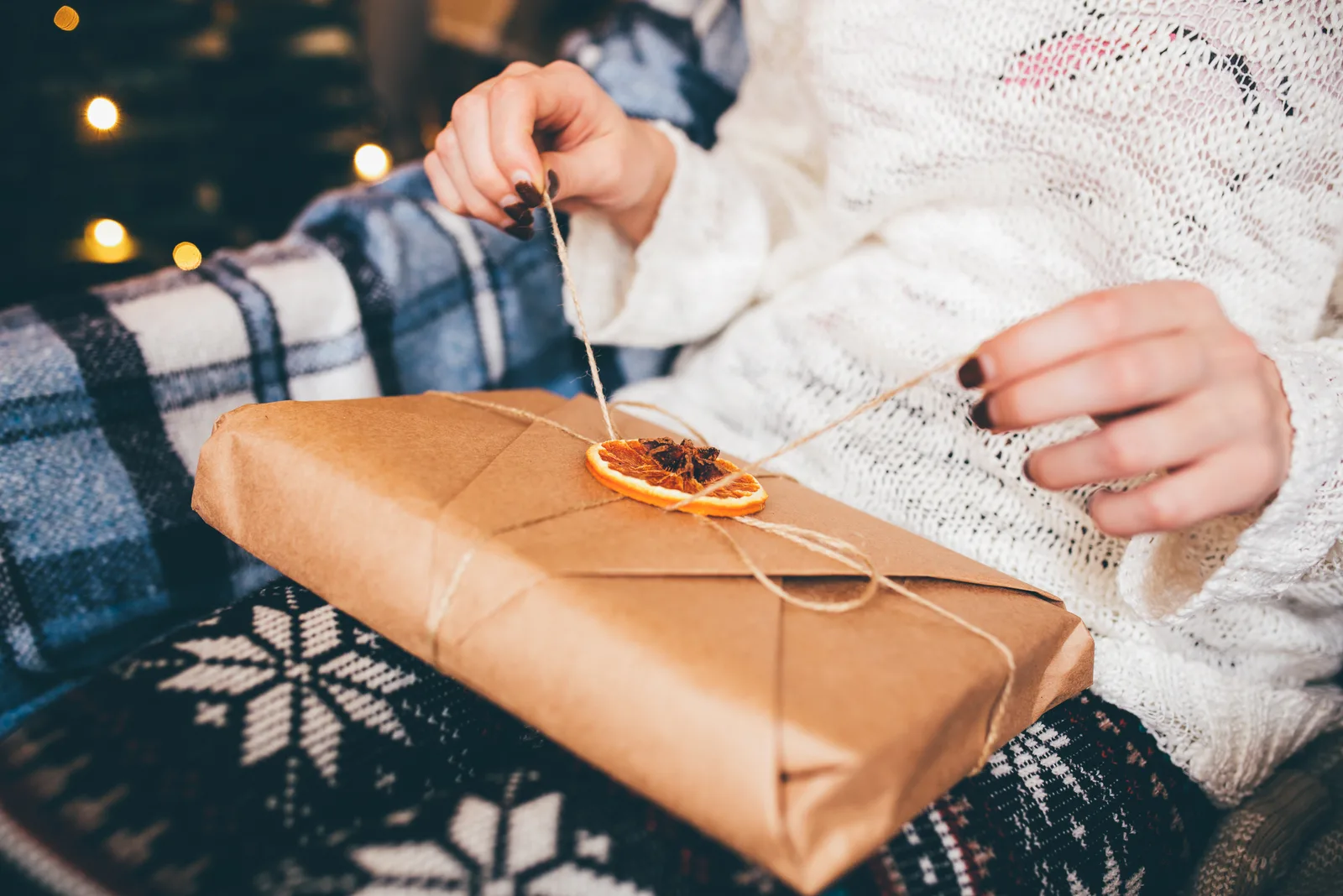 16. Happy 20th birthday! I've heard it said that life begins at 40. You may only be halfway there, but nothing is stopping you from enjoying your life to the fullest starting today!
17. Now that you're entering a new decade of your life, try to remember that you always need to live life to the fullest. Because, just like Anita Pallenberg said, "Before you know it, it's 3 am, and you're 80 years old and can't remember what it was like to have 20-year-old thoughts or a 10-year-old heart."
18. Happy 20th birthday! Time's up! You have to become a grownup now! It's not all bad — you also get to enjoy all the privileges that come with the twenty-somethings (too many to mention here). Now that's something to celebrate.
19. As you say goodbye to your teenage years and welcome your twenties, may your blessings in life come at supersonic speeds and be as uncountable as grains of sugar.
20. May the next decade bring you greater joy, growth, and love as you venture into the life of a 20-year-old. Happy 20th birthday to you!
21. Happy 20th birthday! You're now old enough to know better, and that's a good thing. It means that you will never miss the great things in life. Enjoy every second!
22. Just like a river always flows into the sea, may happiness always flow into your heart. Happy 20th birthday.
23. It's an honor to be celebrating your 20th birthday with you! Happy birthday to you, and I hope that God blesses you plenty on this day along with the years to come!
24. Happy twentieth birthday. Wishing you peace, good health, and joy all the days of your life.
25. You have officially lived two decades, and for that, happy 20th birthday to you! I hope that the years that follow are only going to get more and more awesome for you.
26. May your twenty-somethings and the rest of your days be blessed with all the people, places, and things you love most in life. Happy 20th birthday.
27. I hope that your 20th birthday is going to revolve around the best birthday celebration you have ever experienced. Here's to a new stage of life and all its wonderful surprises!
28. Happy 20th birthday! Life in your 20s is like swimming in the ocean. Every chance you get, you need only dive into the deep to see the infinite possibilities that lie beneath the surface.
29. Happy 20th birthday! The adventures lying ahead for you are only going to get even more extreme now that you have left your teenage years behind! Have a blast!
30. Happy 20th birthday! May your 20s bestow you with amazing happiness, health, and peace of mind.
Happy 20th Birthday: Son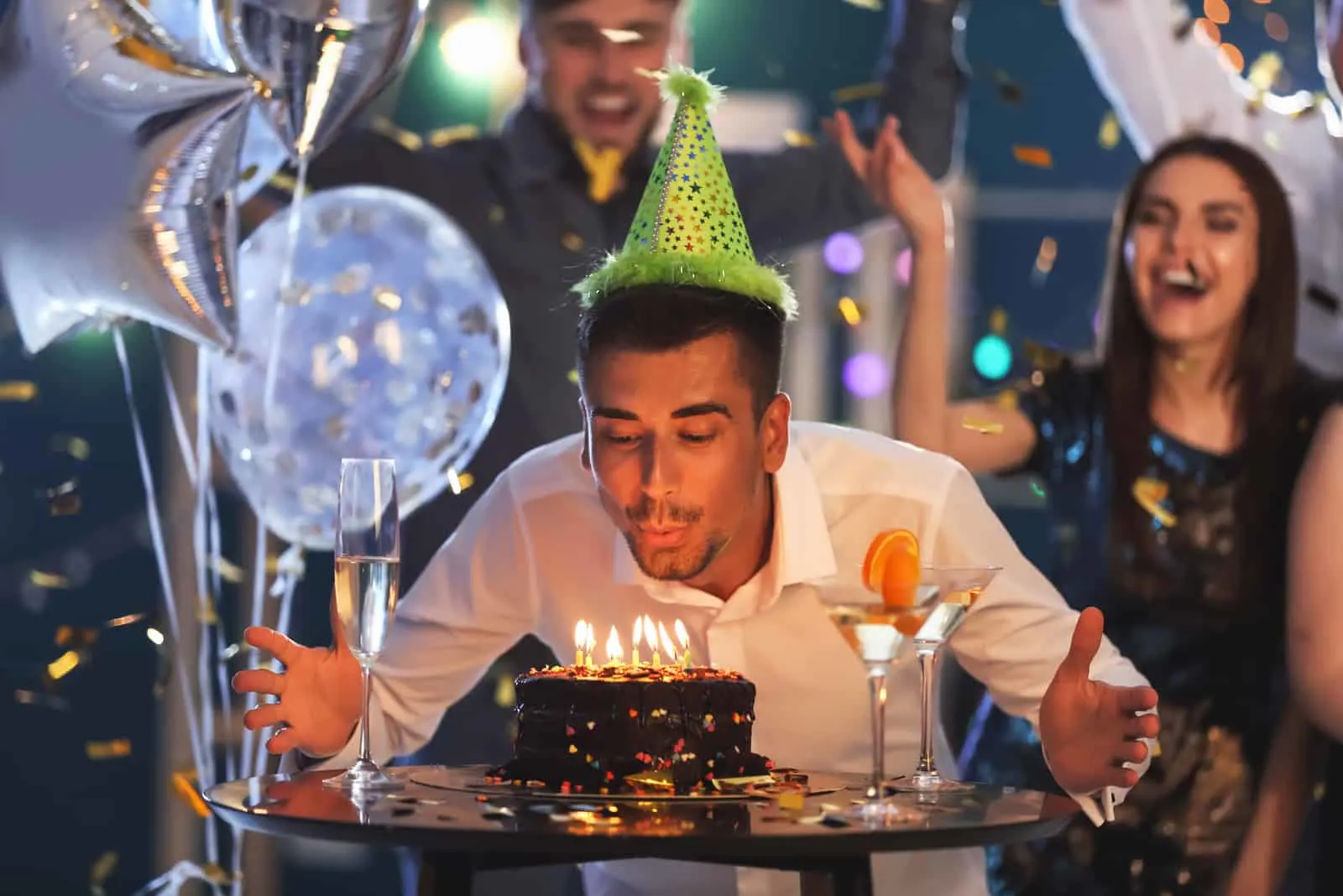 1. Dear son, as you close your teenage years with much delight, do know that you'll never stop being our baby boy. Congrats and best wishes on this and many more adult b-days.
2. Our dear son, may turning 20-years-old be filled with big dreams, few worries, and every blessing possible. We love you now and forever.
3. With each time you check another year off the list of life, you prove that we can love you more, be prouder, and happier. Enjoy this special birthday, our special boy.
4. Worries about the future can wait. Today, you're celebrating your 20th birthday, and it is only right that you enjoy the present and the presents! Happy 20th birthday, our beloved son!
5. Live, love, and always think before you leap. You've done a great job as a teenager, and I know that you'll do just as well in this next chapter, birthday boy!
6. Dear son, happy 20th birthday! We wish you only the best that life and love have to offer on this milestone, your 20th birthday.
7. You've proved that a teenage son is a tremendous blessing, and we know you'll continue to do so as you blow out this year's 20 candles.
8. Here's to your 20th birthday! May the years that follow bring you an abundance of good health, wealth, and most of all, happiness and love. Cheers to our birthday boy!
9. Happy birthday and happy cross over. Now that you are done with the journey of being a teenager, I hope you will leave behind all the teenage acts and embrace adulthood.
10. Son, 20 is one of the best ages in a person's life. I hope you enjoy every second of being 20. Happy birthday.
11. This decade is your window to the best in life. Be your best, my darling son. Happy 20th birthday!
12. Boy, oh boy, my boy has turned into a young man. May your day be as big and grand as you've been in our eyes over the past 20 years.
13. Now is the time to kiss the teenage years goodbye. Welcome to the world of adults. Knowing the kind of person you are, I can assure you of a great adulthood. Happy 20th Birthday, son. Enjoy it.
14. Turning 20 means that you are no longer a teenager, and you can no longer blame your actions on your immature mind! Time to grow up and be a proper, mature adult, my son. Happy 20th birthday!
15. After these 20 short years, I couldn't be prouder of the boy you've been, the gentleman you are, and the man you're quickly becoming! May you have a very happy and fun birthday.
16. Happy 20th birthday, son! Although you have grown into a man, to us, you'll always be our adorable little angel. We love you so much and wish you nothing but the best in life. Happy birthday!
17. You've already done more in just two decades than many do in a lifetime, and I can't wait to see what this new one holds in store. Love always, your parents.
18. Happy 20th birthday! My dear son, you've come so far in a very short time. You amaze me. I love you.
19. This, your sweet day of birth, is always the happiest day for me each and every year. May this 20th one be the best yet!
20. 20 years ago, God gave me the greatest gift in life when He gave me you. Happy 20th birthday, son. May God always put a smile on your face and fill your heart with joy.
Happy 20th Birthday: Daughter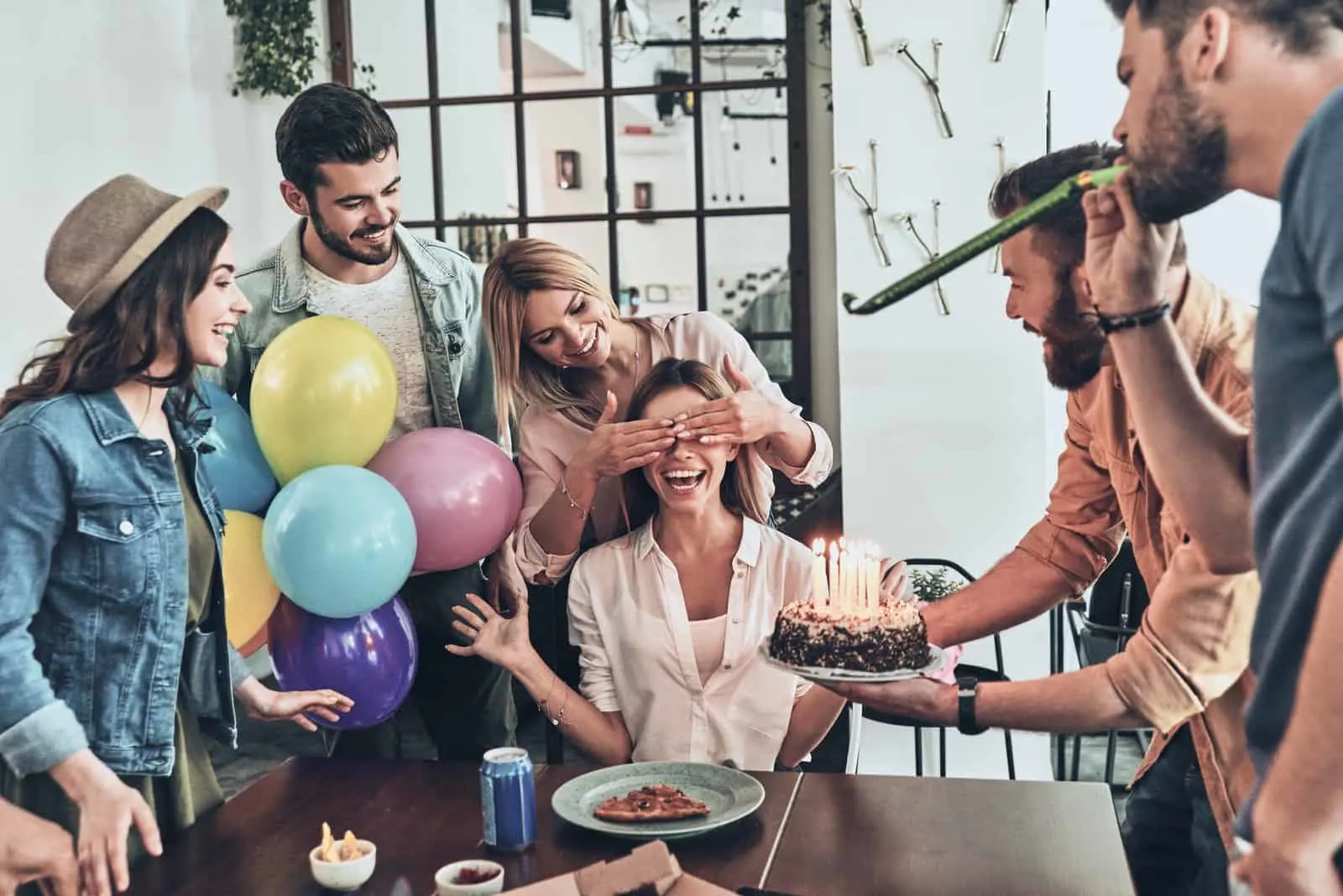 1. My lovely and sweet girl, this extra special birthday ushers adulthood into your life. We are completely confident you've got it in the bag, which leaves you to just enjoy your cake and birthday gifts.
2. Here's a birthday wish for much happiness, prosperity, and dreams to come true on this gorgeous 20th anniversary of the day we first held our beautiful girl in our arms.
3. I love the way you always raise your arms for me to hug you when you need a companion. As you add a year today, may God's arms be wide open to flourish your life with blessings. Happy 20th birthday, you'll be daddy's girl forever.
4. Darling daughter, this day marks 20 times I've gotten to celebrate the greatest gift I've ever received. Enjoy your beautiful birthday, my love.
5. I wish you many happy returns on this day. I know God will continue to guide you, and you will live to see your 30th birthday, 40th birthday, and many more. For now, happy 20th birthday to you, my daughter.
6. From tween… to teen… to twenty. Time sure speeds by, my dear, but it doesn't take a birthday to make my heart soar with love for you.
7. 20 years ago, God blessed me with your presence. No one else can replace you in any way ever! Happy 20th birthday to the best sister and daughter ever!
8. Another year, another number, but never forget that 20-year-olds can call home too. Hugs and kisses, sweet girl!
9. My pride is you, my sweet, intelligent daughter. May God give you success and pleasure at every step of life. Happy 20th Birthday, sweetheart.
10. Happy 20th birthday, our precious birthday girl. Today, you enter an all-new decade — your 20s. Make it epic!
11. No matter how old you get, never forget that your future is totable, your dreams are doable, and your parents need to know your location at all times. Now, go forth to your fab 20th, and text us when you get home safely.
12. You are my sun, my moon, my everything. I think the world of you. Happy 20th birthday, sweet child of mine.
13. Happy 20th birthday to you, my lovely daughter. This day is all about you!
14. Here's the 411: my daughter turned the big 2-0 today, but I'll never be 10-10 (off duty) if my big girl needs me.
15. Happy 20th birthday, my wonderful daughter. You make me so proud. But I know the best is yet to come.
16. What kind of 20th birthday celebration would it be without imparting a smidge of parental wisdom to our girl: Always say yes to extra sprinkles no matter how old you get!
17. Happy 20th birthday. May your sweet heart and soul always know true happiness.
18. Freshly twenty! Watching you blossom into a young woman has been the sunniest part of my life.
19. The day you were born was the best moment of my life. I still remember that day, I forgot all the pains and troubles of my life when I held you in my arms. Today, you are turning 20, and you have come a long way. I have all the prayers for your good health and long life. Happy birthday to my lovely daughter.
20. Darling daughter, this marks 20 times I've gotten to celebrate the greatest gift I've ever received. Enjoy your beautiful birthday, my love.
See also: Teen Love Quotes: 66 Inspirational Quotes About Teenage Love
Happy 20th Birthday: Granddaughter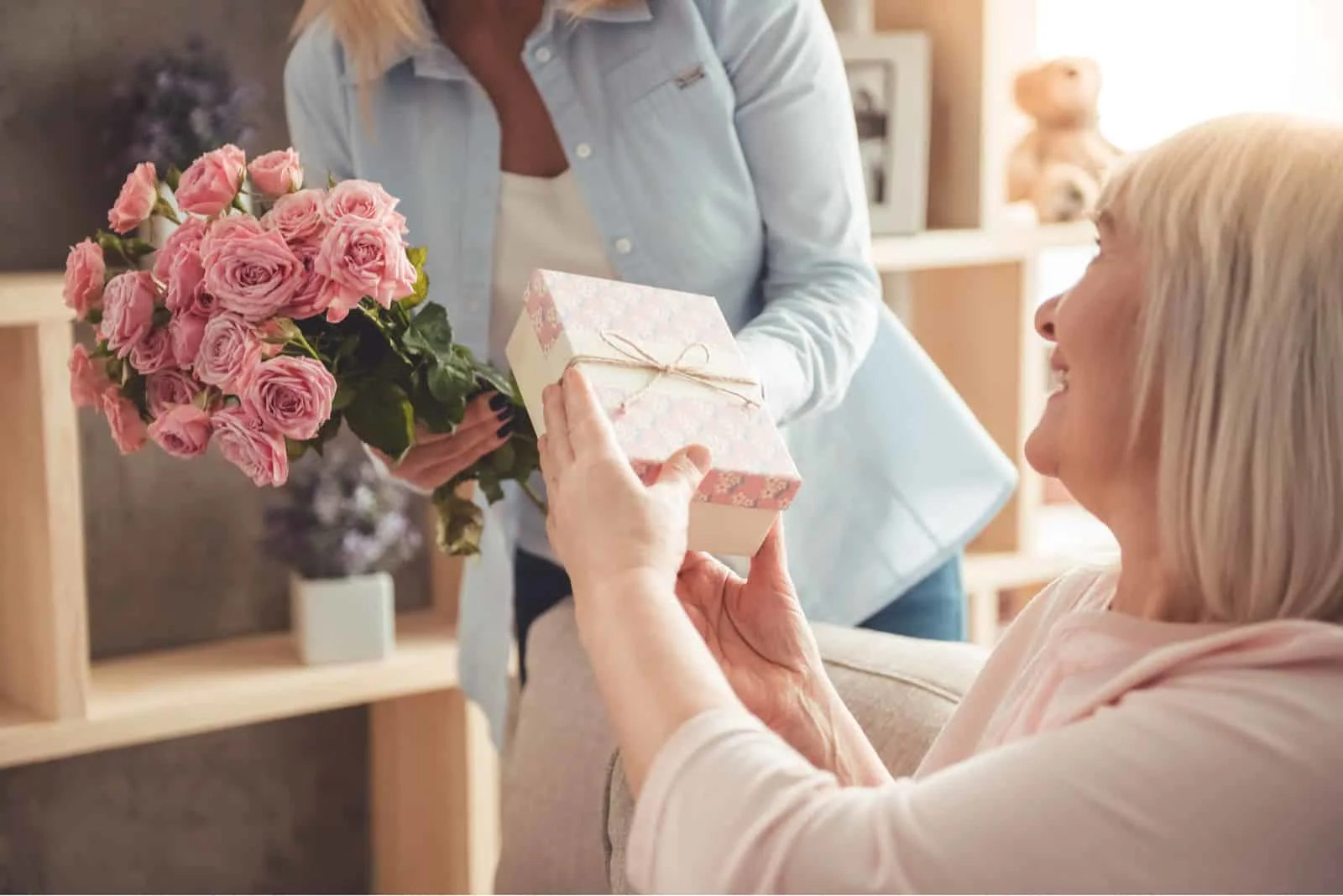 1. Happy 20th birthday, my dear lady. Hoping this extraordinarily special day of yours makes you feel just as special (because you are to me). We love you and feel so glad to be called your grandparents.
2. I hope that your 20th birthday is every bit as darling as you are. May it be filled with unparalleled happiness and a lifetime's worth of laughter and love. Happy birthday to the world's greatest granddaughter!
3. You may be 20 today, but you'll never be too old for snuggles and kisses from grandma and grandpa! Love to you on your big day.
4. Happy twentieth birthday, granddaughter! You make every day so much brighter just by being you.
5. Granddaughter, I absolutely love you to pieces! You are an amazing person, and I am beyond fortunate to have you in my life. May your 20th birthday be just as perfect as you are to me.
6. Turning 20 means more responsibilities, but it also means more new experiences, more memories to make, more friendships to build. Here's to your new age! Blessed be, our sweet kid.
7. Dear granddaughter, from the first moment we met you 20 years ago, we knew you'd be the greatest gift we've ever received. Happy birthday, and we love you!
8. You have grown into such a wise, witty, and wonderful person. You also seem to be a little bit wacky! You probably got that from your beloved grandma. I am so sorry for the crazy genes, but happy 20th birthday anyway!
9. Turning 10 and 16 were big kid birthdays. Welcome to your first big one as an adult! All our love to you as you transition into your twenties.
10. I have loved you from the moment you were born, and that love has only grown stronger over these 20 years. I am incredibly fortunate to have a cute, sassy, and lovable granddaughter like you.
See also: 280 Most Touching And Heartfelt Birthday Wishes And Quotes
Happy 20th Birthday To My Friend
1. Happy 20th birthday! You are my best friend. I can promise you that, in 20 years from now, I'll be telling you the same thing. Our friendship will withstand the test of time.
2. It's more important to make each year count than to count each year, but I wanted to recognize you for being around for two entire decades. Doesn't that make us sound so old?
3. Happy 20th birthday to my best friend! I hope that your 20th birthday brings you everything that you ever wished for and more.
4. A blessed 20th to one of the best people I know, and here's to many more years of friendship.
5. Best wishes for a wonderful birthday full of fun, laughter, and all the birthday cake you can handle. Happy 20th birthday, friendie!
6. Happy 20th birthday, my truest BFF. May every moment of your 20s be as amazing as our friendship!
7. The best part of having you as my best friend is the amazing ability we have to act crazy and wild without a care in the world. Happy 20th Birthday!
8. You're sure to become more responsible and serious about life's ambitions as your teenage years come to an end, but don't ever let that dim your fun-loving spirit! Best birthday wishes to my dear sweet friend.
9. Happy 20th birthday. You're not one of my best friends – you are my very best. May your 20s be the best ever for you.
10. Cheers to the best friend of mine who has just turned 20 today! I hope that you will enjoy each and every moment of this special day – Have a great celebration!
11. They say youth lives to dream and old age lives to amend. Congrats on entering that sweet spot where you just live to live. Enjoy the 20s to their fullest.
12. Wishing you, my best friend, an unforgettable birthday and, most of all, an even more unforgettable decade full of happy "twenty-something" birthdays.
13. My best friend has just turned 20! Happy birthday to you! I hope that you will be blessed with more wisdom, good company, and everything else that's good.
14. My buddy is officially in the second tier of double digits, but you'll always be first tier to me.
15. Happy 20th birthday to the coolest 20-year-old friend of mine! You make life look awesome and wonderful – I'm sure that many wish to be just like you. Have a blessed day!
16. To my dear friend, though we are far from living this new chapter of life, know that I'll never forget the day one of my nearest and dearest friends was born. May today be absolutely fantastic in every single way imaginable.
17. Happy 20th birthday to my dearest friend! Life has plenty to offer and many more surprises in store for you. I hope that the year will only bring you everything that you wished for and more!
18. Happy birthday to the youngest and most amazing 20-year-old in my life. Dear bestie, it's my prayer that as you celebrate this milestone birthday, you will receive nothing but the choicest of blessings from above.
19. Happy 20th birthday! Don't get too upset about leaving the teenage years – you don't look a day over 18 at all! Stay blessed and be happy on your special day, buddy!
20. Wishing an ecstatic birthday to my wonderful friend who turns 20 today. I wish you a prosperous and fulfilling life as a 20-year-old.
21. How is it possible that you are already 20 years old? Let's hope that the upcoming months and years are going to bring you the best memories that you'll ever make! Happy birthday, buddy!
22. Happy 20th birthday, my best pal. Never play it cool. You don't have to. You rule.
23. Wishing a bright and memorable 20th birthday celebration to my loving friend. Dear bestie, regardless of the fact that you still can't legally drink, there are oceans of reasons that make turning 20 amazing! I hope you enjoy all the magical moments of this age.
24. Let's toss some confetti for my friend here who's turning 20. May she only know true joy, peace, and achievement in her 20s and beyond.
25. Your parents must be so proud of you! Only your 20th birthday and you're already a proud holder of so many achievements and milestones! Blessed be, my dear friend!
See also: Dear Bestie, You Will Always Be My Person
Happy 20th Birthday: Funny Quotes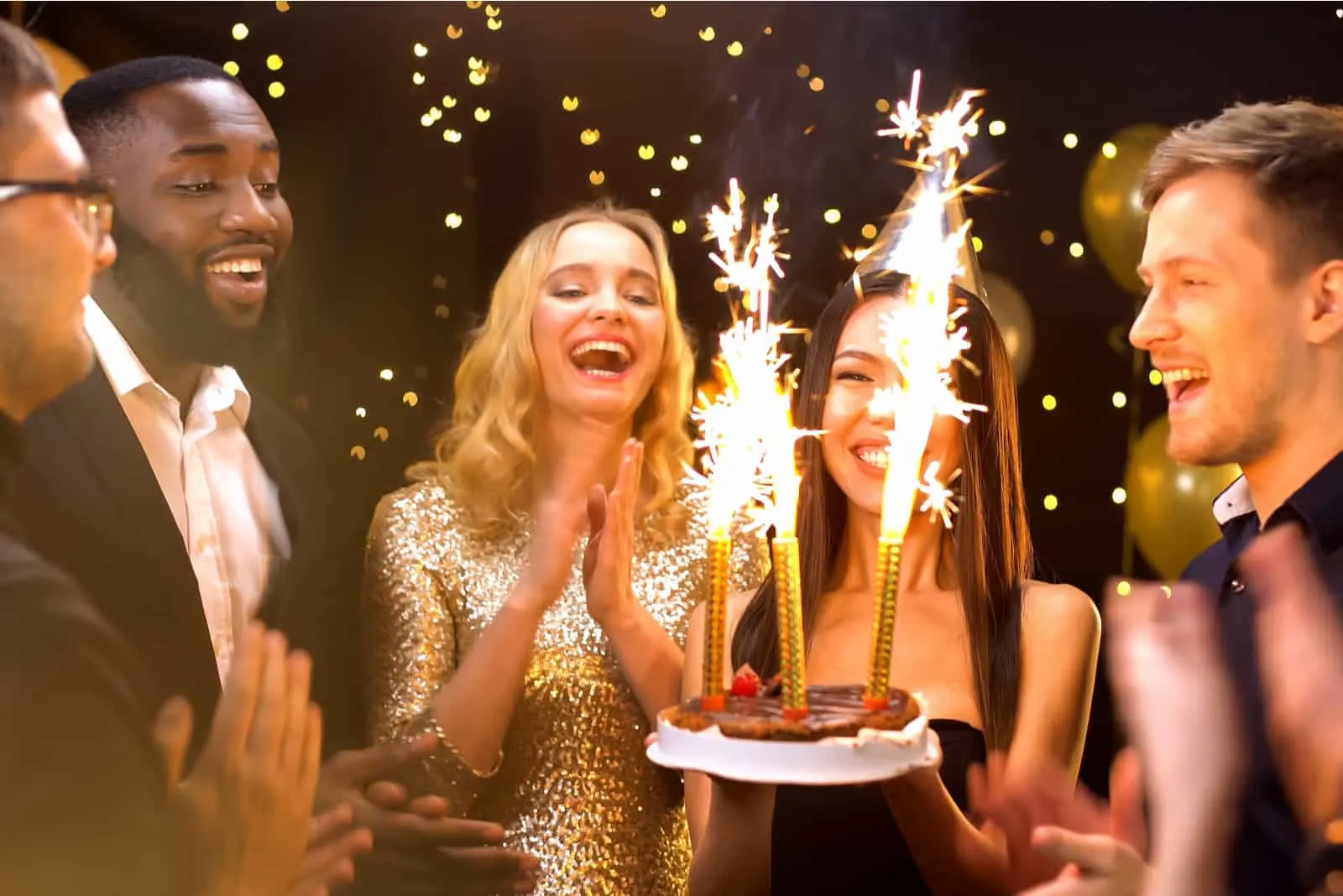 These funny birthday messages below are perfect for everyone. They'll make the birthday boy/girl laugh, which will make their special day even more special.
1. Wishing you the brightest, loudest, and proudest day ever! Should be a cakewalk since you've had 19 years of birthday cake to prepare.
2. Oprah was broke at 20, so you are right on track.
3. Now that you've entered the third decade of life and all, I'm sure you're far too wise, old, and mature to expect an actual birthday gift from one broke college kid to another.
4. Turning 20 means you're still too young for most adult shenanigans, but you're no longer a teenage cub. Happy year of not having a seat at any table.
5. Happy 20th birthday. Don't you think that you make 20 look so cool? Neither do I.
6. The teen years are in the dust, old pal. Hope you have a robust day of celebrations.
7. Now that you're no longer a teenager, don't worry about a past that's done, a future that's unpredictable, nor the present that I didn't get you.
8. Happy 20th birthday! You're not getting older, nor are you getting wiser. At least you're done with zits.
9. I'd get you a trunk full of gifts if only we were elephants. We aren't, and I didn't, but I did take the time to amuse you with a clever play on words to celebrate you on your 20th birthday.
10. Happy 20th birthday! As far as I'm concerned, you don't look a day older than 19, even though you are. As Billy Crystal once said, "you look mahhhvelous!"
11. What goes up, never down? Your age, of course. Here's to number 20 for you!
12. Happy 20th birthday. It's time to grow up. You're not a teen anymore. Besides, you have another year to practice before you turn 21 and can drink and make a fool out of yourself.
13. Happy 20th birthday! Now you can't blame all your problems on your "teens" anymore. Now you can just blame your parents.
14. Clearly, I care about you more than the people who sent 20 dollar bills in prefab Happy 20th Birthday greeting cards. I mean, I did actually write this lovely message myself while they just sent you something some stranger wrote.
15. Happy 20th birthday. You're now at the age when your friends and family will tell you "your 20s will be the best years of your life," when you know for a fact, you'll be eating uncooked ramen noodles over the kitchen sink for the third day in a row.
Is 20 A Special Birthday?
Well, to be honest, every birthday is special because you get to celebrate one more year of being alive, enjoying life, and being surrounded by people who love you.
However, the 20s are very special because that's when a person transforms from being a teenager to being a middleager.
That's when you open a new chapter of life, filled with so many different adventures, excitements but also responsibilities. Summa summarum, it's when you actually grew up, or at least, should have.
In Closing
For every new 20-year-old, stepping into a new decade of life is a huge thing. Now, it's your duty to make them feel extra loved on their special day and make it clear to them that they'll always have you and your support.
These amazing happy 20th birthday wishes and messages are one of the ways to achieve that goal.
They'll be pleasantly surprised when they get your happy 20th birthday card with one of these messages inside. Or, if you aren't able to celebrate with them, you can simply send them a birthday ecard or lettering card with one of these touching wishes.
It's so wonderful to start a new phase of life knowing so many people love you and will always be there for you.