When the guy you've been into, like forever, finally invites you out on a date, you're so nervous and can't stop wondering how it'll go. And when the date finally passes, new problems appear.
What to text a guy after a first date? This is a question that bothers most of us. We want to send him an interesting text that will make him reply to us, but at the same time, we can't find the right words no matter how hard we try.
What would you say if I told you right now that I've solved that problem for you?
I know, you would be forever grateful. I've compiled the best text examples to send your guy after the first date, and believe me, these texts will ensure you a second date.
What To Text A Guy After A First Date –Texts That Will Get You A Second Date
I've compiled these amazing text examples that will help you find the right words or the right texts to send your guy after your first date. Believe me, whichever you choose, the result will be the same… You'll be invited on a second date!
• Flirty text messages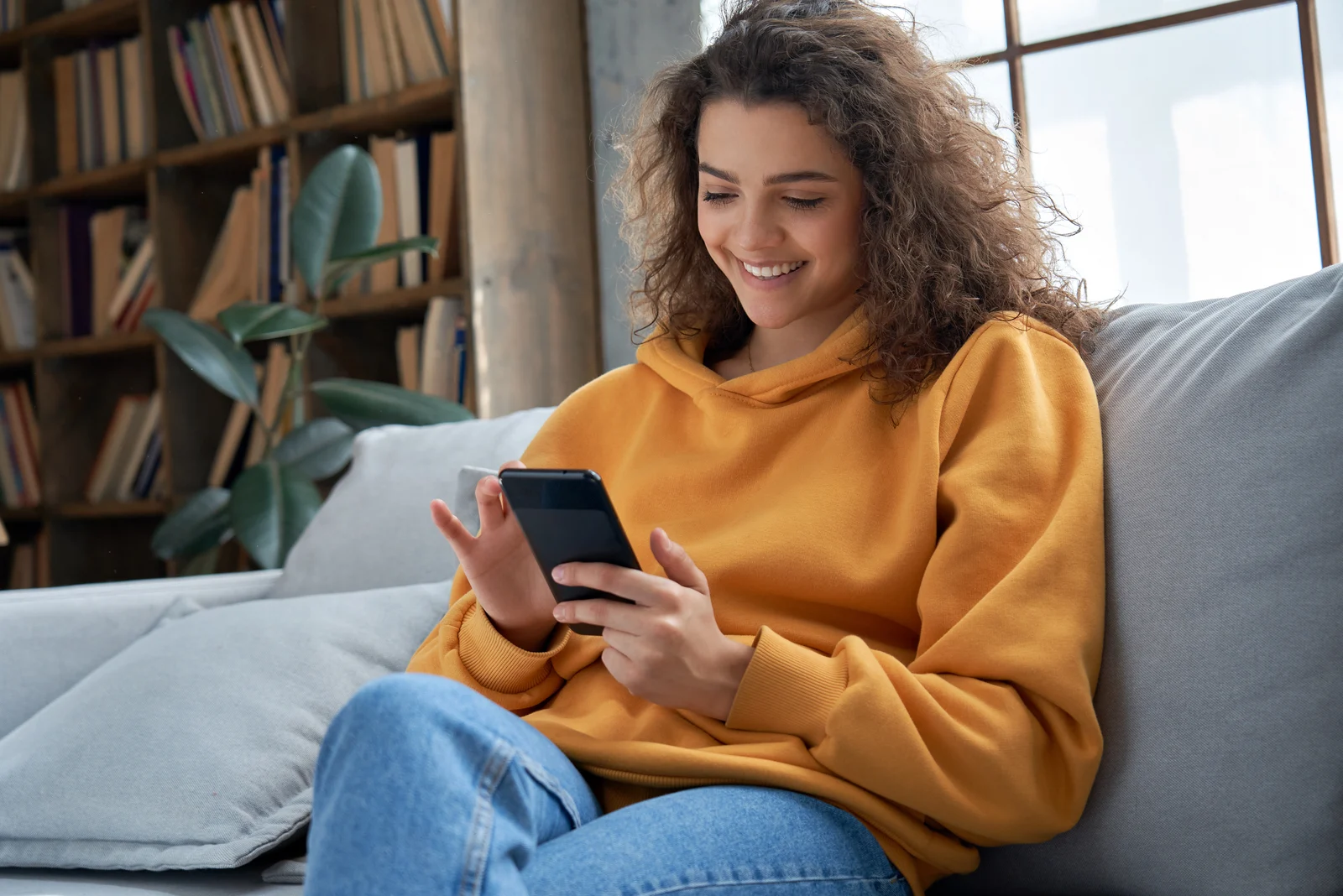 Even if you know you've already won him over, you shouldn't stop flirting with him. Actually, you should never stop flirting with your man if you want to maintain a healthy relationship.
Send him a cute and flirty text, use a flirty emoji that goes with it, and I'm sure you'll see him on a new date within the next week.
1. "I can't stop thinking about the other night."
2. "That was fun! My favorite part was when you held my arm… it gave me chills — the good kind."
3. "So, are you super into me already, or do we need to go out again?"
4. "Just so you know, I can't get the mental picture of you in that [item of clothing] out of my head. And I am NOT mad at it. ?"
5. "I almost forgot to tell you how hot you looked tonight."
6. "Psst. You looked so hot tonight. G'nite!"
7. "If this was date one, I can only imagine what next time will be like."
8. "Things I remember from our date last night: [thing one], [thing two], and you being an amazing kisser."
9. "Wow, that kiss. That's it. That's the text."
10. "I think I really like making out with you. We should get together and try again, just to be sure… ya know, for science."
11. "I had so much fun last night! Now it's my turn to take you out and show you a good time."
12. "If I were to give our date a Yelp review: 5/5 stars. Spilled wine on my favorite shirt, but my date was so cute I didn't even care. I think I must've been a little clumsy because I was nervous! Hope I get a second date, which I will be sure to wear a black shirt."
13. "I'm already looking forward to seeing you again."
14. "You really put such a big smile on my face last night. Let's do it again soon. xoxo"
15. "It was amazing to see you in person. You're lovely. How about another fun date (surprise activity) this Sunday?"
• Funny and sweet text messages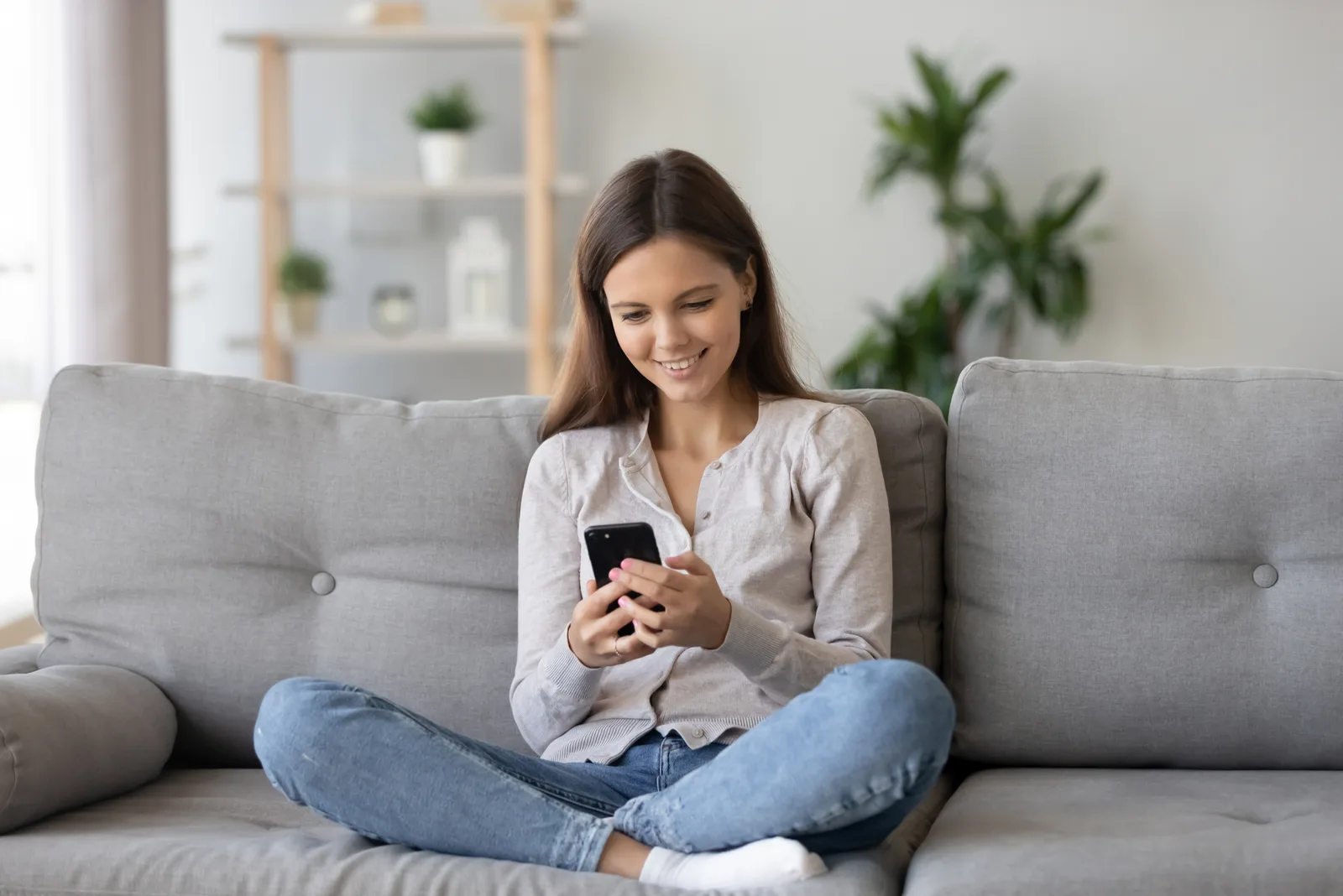 The follow-up text after your first day should be short and interesting. After all, you need him to invite you on a date again, not push him away.
These sweet and amusing texts for him will definitely make your man think about your next date.
1. "Last night was so much fun! I'm still dying over [something they said]. Turns out you're super hot and funny? What are you hiding?"
2. "Our first date was beyond amazing. I honestly can't remember the last time I had that much fun."
3. "Wow, dude, how am I supposed to fall asleep after such an exciting date?"
4. "Just thought you should know, you're great on first dates…. we should get together to see how you are on second ones."
5. "Eating leftovers from last night. Our date just keeps on giving."
6. "Are you still replaying our date tonight in your head too?"
7. "I was going to wait another day or two to text you, but I can't wait that long to talk to you."
8. "I didn't want tonight to end."
9. "You said you're no good in the kitchen, so out of the kindness of my heart, I've decided to teach you my secret spaghetti sauce recipe. How does Saturday sound to you?"
10. "I had such a great time tonight that I'm still wearing the smile you gave me."
11. "You're super cute, and I had a lot of fun tonight."
12. "Me last night: [meme]. But seriously, it's so nice that I could be my weird self with you!"
13. "Well, how the hell are you gonna top that date last night?"
14. "Listen, I think you're wrong about [movie name]. I just watched it, and it blew my mind. How about we meet next week and I tell you exactly why? Oh, and count it as a date, please."
15. "OK, I just got home and thought about a cuter date outfit to wear…guess we'll have to go out again."
16. "I have to admit I was so nervous for our first date, but I thought it went really well! Nothing eases the tension quite like hysterically laughing for four hours."
17. "Last night was the best. I always fall for people who XYZ."
See also: He Texted After First Date But Not Since? Here's What's Up
• Good morning texts for the day after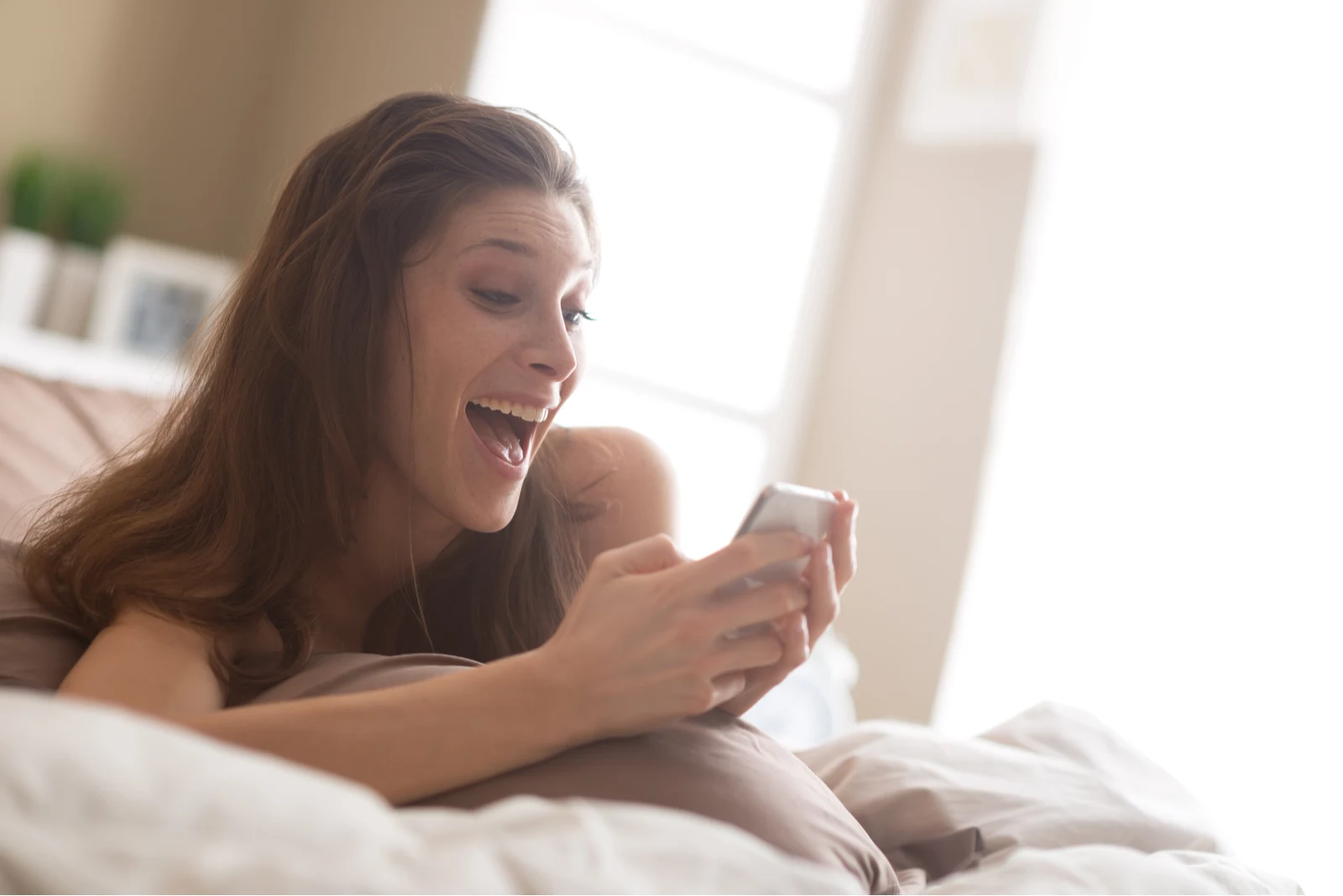 Were you finally on a date with your long-term crush last night? So, the next morning, you want to text your guy but don't know what to write?
These good morning texts will brighten up his day and make him realize you had a great time on your first date.
1. "Good morning. I just wanted to say that I woke up this morning thinking about that kiss. We should do it again sometime."
2. "Good morning! Thank you for an amazing evening."
3. "I'm feeling really energized by our date last night, so I made you a playlist with my favorite pump-up songs. Hope you have a great morning! Let me know what you think!"
4. "Our date was so much fun. I'll be thinking about it all day."
5. "Hope you had a good rest of your night. I won't lie – I was a little lonely."
6. "Just went on a morning run and thought about our date the whole time."
7. "Good morning. Seeing how cute you are in person was the highlight of my week ;)"
• Good night texts to finish the day the right way
If you can't wait for the next day, you can text your man the same night you come back from your date. Wish him good night and sweet dreams, and thank him for a wonderful date.
1. "Just so you know, tonight was basically the perfect first date. Sweet dreams, cutie!"
2. "Good night, and have sweet dreams! (about our second date ;))"
3. "Thanks again for a super fun night! I'm gonna go dream about that goodnight kiss now!"
4. "Tonight was perfect. Sweet dreams."
5. "Hey, I just wanted to say thanks again for an amazing first date. Hope you have sweet dreams (about me) tonight!"
6. "I just wanted to check. Have you made it home safely yet? If you have, I wish you sweet dreams."
7. "Tonight was so much fun! You were a dream date. Speaking of which, it's time for bed… goodnight, cutie."
• If you want to spice it up immediately, try these saucy texts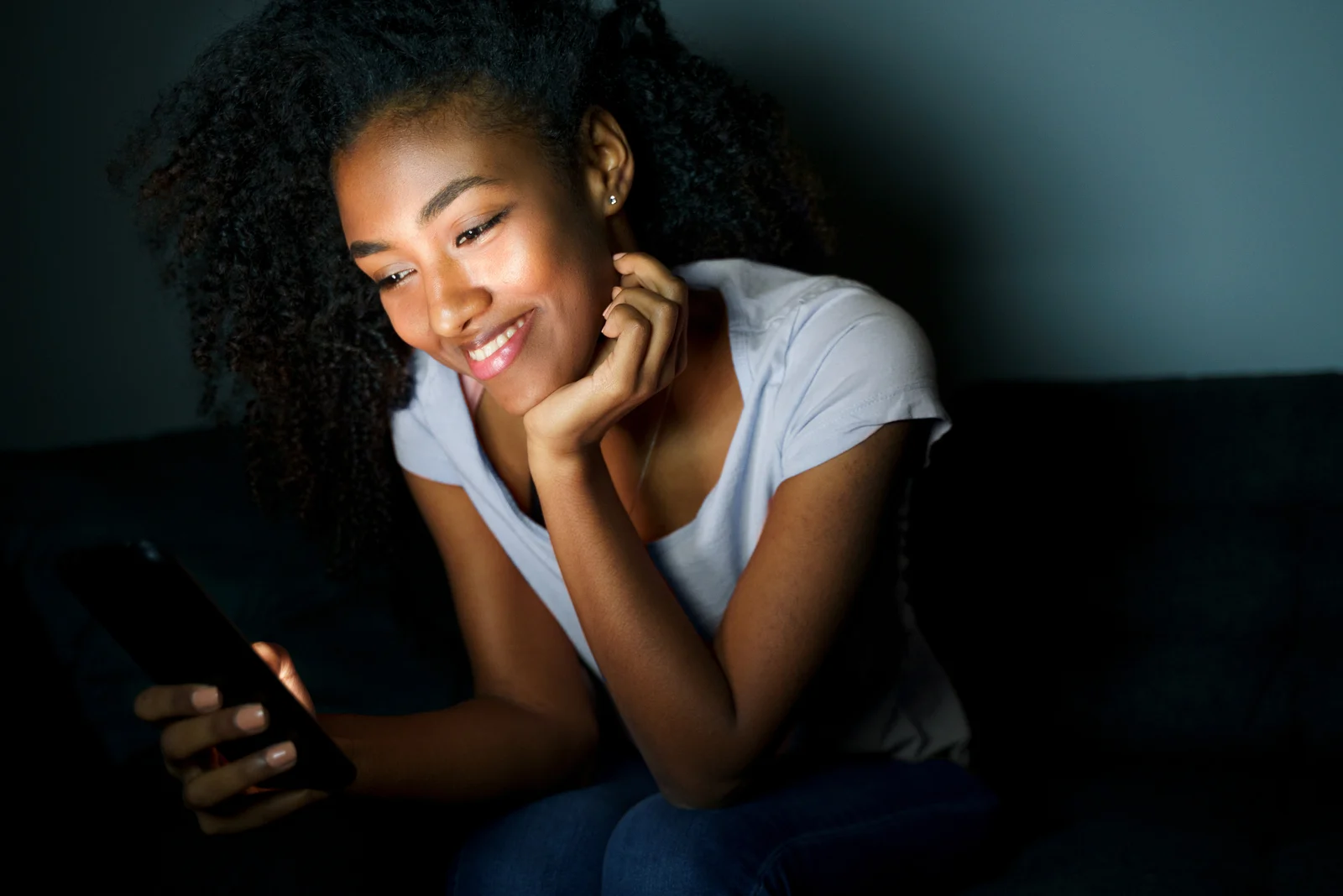 If you've met on a dating app like Tinder or Hinge, and this was the first time you've met one another in person, then you should be careful with your texts after the date.
You can't immediately start sexting him because it'll make him think you're only interested in hooking up with him. However, you can shake things up and tickle his imagination with these hot text messages.
1. "Listen, I'm just gonna be honest. I can't stop thinking about how hot you are, and it's getting distracting."
2. "I would invite you to come over this weekend, but I'm not sure I can keep my hands to myself."
3. "You looked so hot in that shirt [or another item of clothing] tonight! I'm not gonna lie – it was … distracting. ;)"
4. "Whoops! Almost forgot to tell you how hot you are! Thanks for a great date!"
5. "Wow, I can still taste you on my lips. ;)"
6. "Sooo, I think we're pretty good at kissing. I think we should do that again sometime really soon."
7. "Just thought you should know, you're an amazing kisser… G'night."
8. "Hey! I really enjoyed that kiss good night, and I am ready for the sequel."
• Thank you texts to thank him for having a great time
I'm not a professional relationship expert, but I do have some relationship advice for you.
Thank your guy for the great first date, especially if he planned it all. I'm sure he'll appreciate it more than you know.
1. "Officially home, showered, moisturized, and in my jammies. Thanks for a great night."
2. "I didn't think it'd be that easy and lovely being around you. Thank you for the amazing time!"
3. "Thanks again for an amazing date 🙂 My week is a bit busy with work, but I'm free on Saturday night if you'd like to meet up again!"
4. "You are great! Thank you for making me laugh. I needed it urgently!"
5. "I'm so glad that I got to spend time with you. I had a wonderful time. Thank you."
6. "Thank you for tonight. our date definitely made my week."
7. "That was a great first dance. Thank you for everything! I felt like we've known each other for ages."
8. "Thanks again for last night! I'm still cracking up about [insert funny story]."
•Thinking about you texts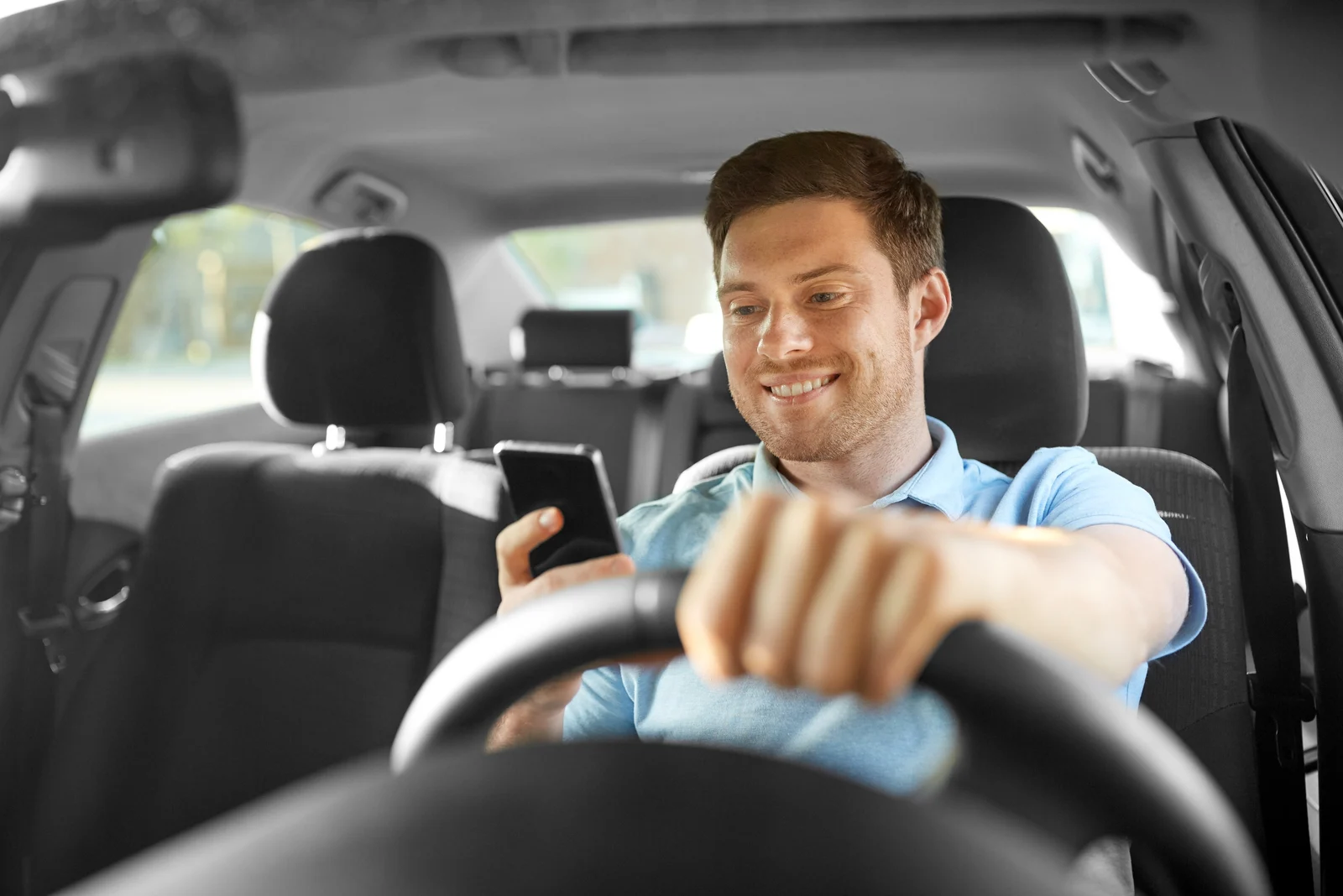 If you decide to send him a thinking about you text, you should be very careful with it, especially if you have an interest in seeing him again.
You were just on a first date with this guy, so don't make him think that you've fallen in love with him on the very first date.
1. "I'm thinking about you and the amazing time we had last night. I'm definitely looking forward to round two."
2. "My days will always be full of thoughts of you until we meet again. It is impossible not to think about someone like you."
3. "Thinking of you is the easiest way to put a smile on my face. Funny enough, I think of you when I miss you."
4. "I woke up today with you on my mind, and I haven't stopped thinking about you since. I had an amazing time on our first date and can't wait to do it again."
5. "I do not know how, but I think of you every day since our first date."
6. "I just included thinking of you as one of my favorite things I enjoy doing."
7. "I can't wait to see you again – I really scored when I found you. That feeling you give me, it's like hitting a home run in every game."
8. "I smile when I think of you because everything about you reminds me of the memorable time we had last night."
See also: How To Ask For A Second Date: Golden Rules To Keep Things Going
Should You Text A Guy After The First Date?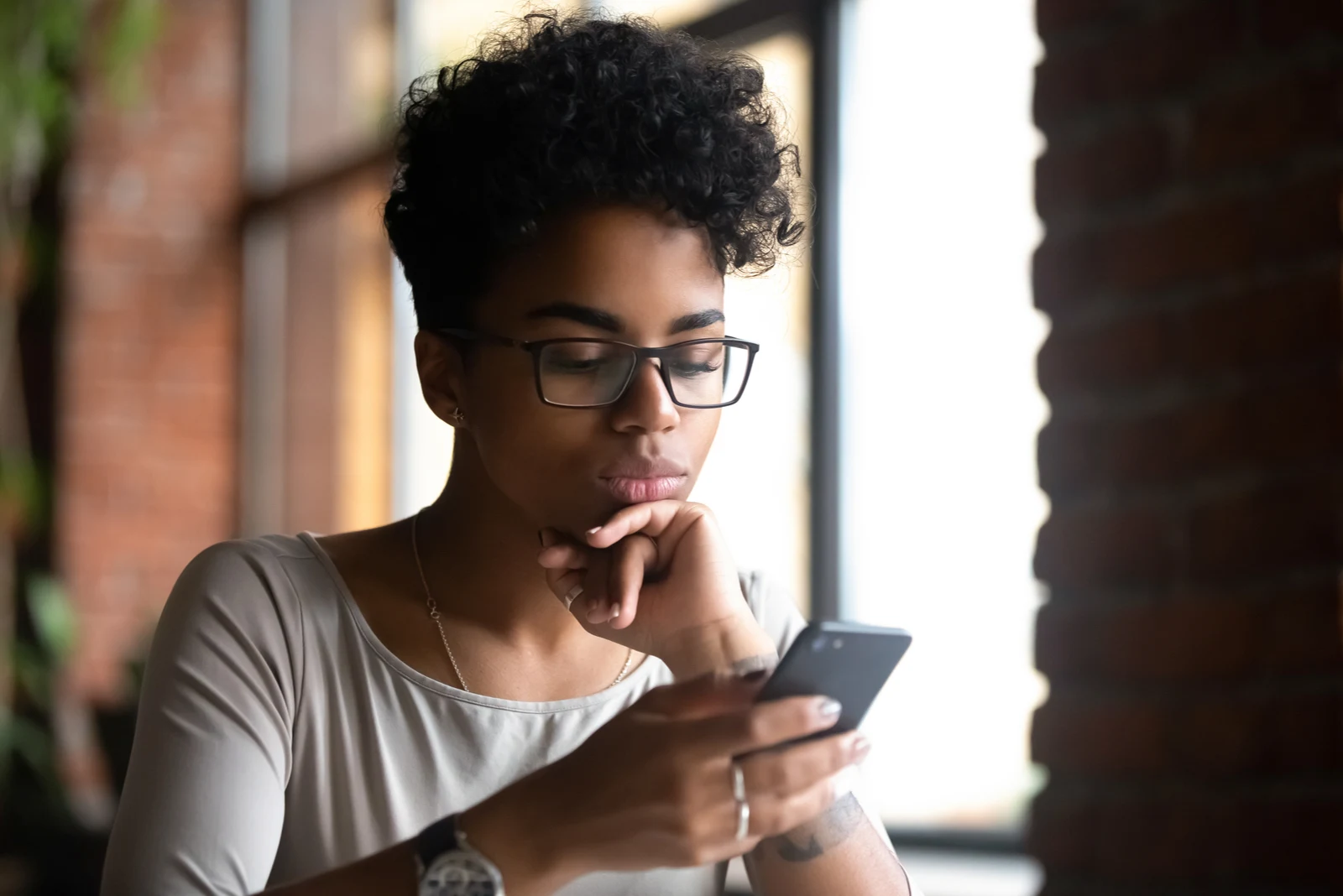 Well, some dating coaches may tell you that it's an unwritten rule to let him be a gentleman and text you first. However, I think that there are no rules when it comes to love. If you're too impatient, no one says you can't text him first.
Just pay attention to the tone of your after-first-date text, and don't make yourself look like a desperate girl begging for a second date. Also, don't send him selfies immediately or hot texts because that might give him the wrong impression of you.
Thank him for the amazing time you had and tell him that you're looking forward to going out again. If he replies immediately, it's a good sign he's into you too. So, try to keep the conversation going as interestingly as possible.
See also: 17 Creative Third Date Ideas To Make Your Date Memorable
How Do You Get A Guy's Attention After A First Date?
First, don't play hard to get because you'll risk losing him. You should know that there are two types of men: the ones who chase after women who play hard to get and the others who turn their backs and walk away immediately.
When it comes to sending the first text after a date, you can wait for him to do that, or you can be bold enough to do it yourself. The important thing is not to sound desperate or look needy.
Ghosting him also isn't a way to grab his attention. Pay attention to his texting style and try to follow it.
You should show him your sense of humor because guys always fall for women who make them laugh. You can tell him a joke, send him a funny meme, or try to make him laugh with a funny pick-up line.
If your guy texts back immediately, it's a good sign he's interested in you. Now, you should try to keep the conversation going. Talk about something that came up while you were talking on your date, or find a new, interesting topic that will keep your convo alive.
Wrapping It Up
Now that you've learned what to text a guy after a first date, you should finally type your text and hit the send button. Don't overthink it or be afraid of what might come later – just do it.
I'm sure you'll be looking for some exciting second date ideas very soon because you'll definitely get an invitation for that second date.
Good luck, and believe in your amazing self. I mean, look in the mirror. Who wouldn't fall for such a wonderful person like you? Only a crazy man, right? Well, if he's crazy enough to let you go after the first date, then you don't need him in the first place.